Updating Soon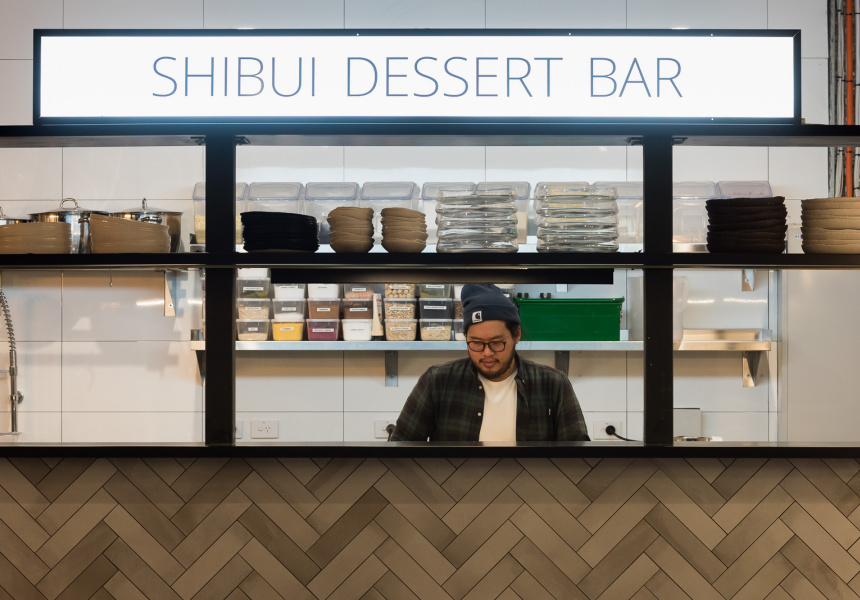 Shibui Dessert Bar is the fourth business outing by dessert chef Quang Nguyen, which opened in 2018 in the wake of previous hits Devour Cafe Patisserie (originally in Prospect before moving to Richmond) and Third Time Lucky in Lockleys.
Co-run by Quang's life-and-business partner Thy Nguyen, Shibui plays the hits, with a menu offering eight (or so) of Quang's signature dishes, plus a b-side – an unpredictable "mystery dish", served sans-superlatives.
Delivering the unexpected has been a hallmark of Quang's style since the first Devour opened in Prospect in 2013. His ability to present traditional flavours and nostalgic experiences as sophisticated, restaurant-quality desserts is captivating. Freak-shakes these ain't.
It's an ethos reflected in the name – Shibui is Japanese for the aesthetic of subtlety and timelessness. The cosy, clean fit-out is also sharpener than in its predecessors – front and back of house. Where Devour marks I and II had kitchens split across several small rooms, this space is purpose-built to be visible, with house specialised equipment and streamlined service. The restaurant is chic and adaptable, with simple settings to steer attention to the beautifully presented plates in front of you.
About that: On the menu you'll find "Nutella on Toast" – toast flavoured panna cotta with Nutella crunch, Nutella gelato and Nutella sponge; a vegan "Chocolate Forest" – chocolate mousse with matcha crumble, apple granita, chocolate twigs and stewed apples; and Golden Gaytime fried ice-cream – honeycomb parfait with malt sponge crumb, malt vanilla crumble and chocolate sauce. Pair them with a coffee from Canberran roaster Ona, a matcha latte or a selection of milkshakes.
Updated: December 11th, 2018
We do not seek or accept payment from the cafes, restaurants, bars and shops listed in the Directory – inclusion is at our discretion. Venue profiles are written by independent freelancers paid by Broadsheet.