While 2021 might be a year we'd rather put behind us, it has also seen a surprising array of restaurant openings from some of Sydney's biggest names. Some came back from retirement (Neil Perry), others went out alone (Dan Pepperell, Phil Wood), returned from a hiatus (Kylie Kwong, Ross Lusted), or unexpectedly decided to open a restaurant (Giorgio de Maria).
This is a list of places that enthral us; reimagining dishes with utmost respect to traditions, and enticing us with beautiful rooms and service. And importantly, they remind us how magical it can be to dine out.
So let us raise a glass to the front-of-house staff, the kitchen crew and the people working behind the scenes to make Sydney such an exciting place to eat and drink. This list – set out in alphabetical order – is testament to their creativity, hard work, dedication and smarts. Get booking, and see you out there.
A'Mare, Barangaroo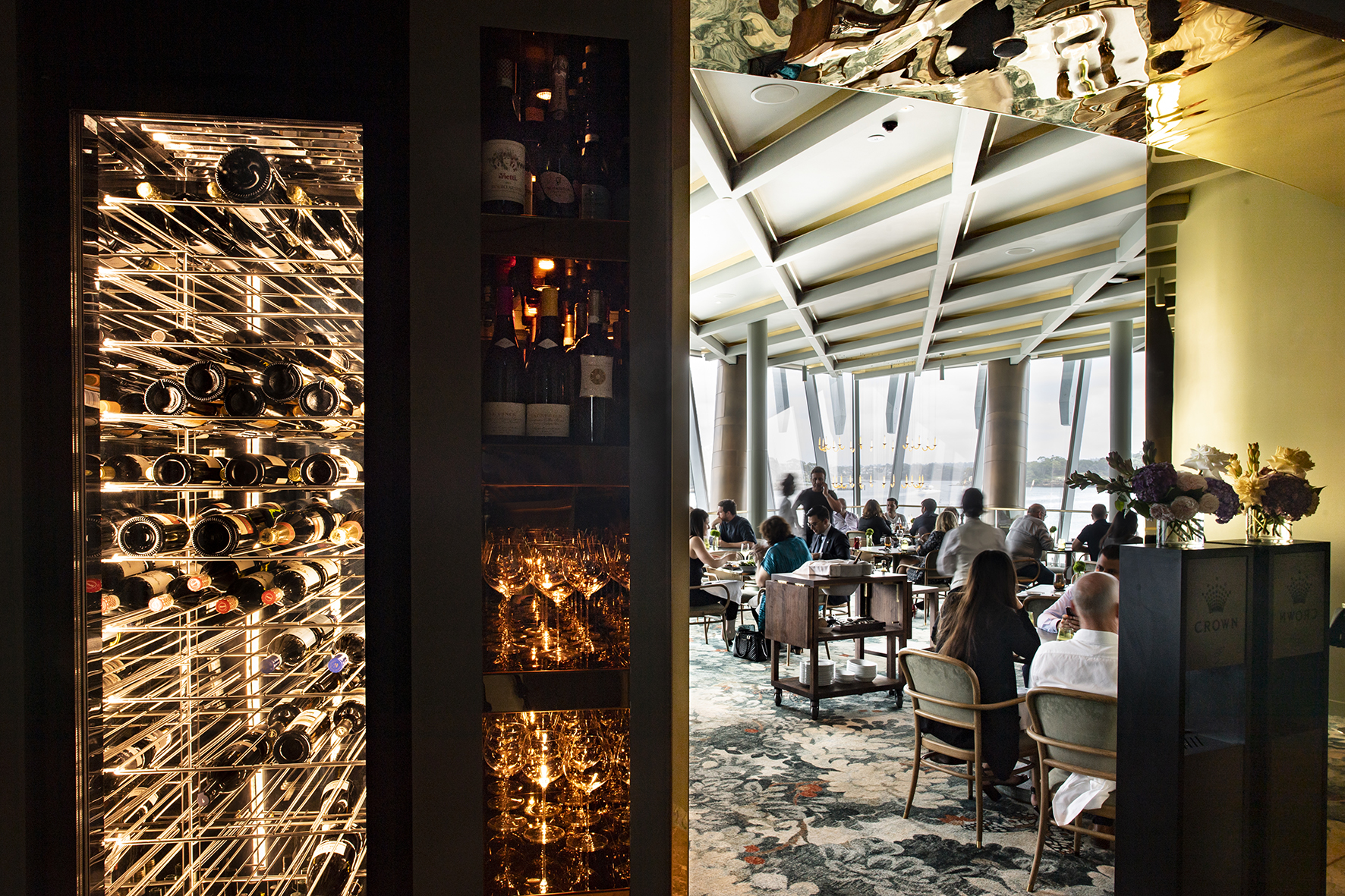 Hot tip: get the pesto. They'll wheel over a 30-kilogram mortar made from Carrara marble and use a pestle to dramatically pound the ingredients – and then, from a height, pour in extra-virgin olive oil "like a fountain". After it rests it'll be stirred through pasta to make a killer dish. Chef and owner Alessandro Pavoni (Ormeggio, Chiosco by Ormeggio) wanted his high-end Italian eatery to balance theatre with superb food, but still make it feel relaxed. Somehow, he's nailed it. The amiable waitstaff, impeccably dressed in white jackets, are part of it. And the food is just, well, really tasty. As we wrote in February when it opened, while A'Mare is in the controversial Crown development, and the setting is particularly grand, it's still a comfortable place to eat fresh Italian fare.


Baba's Place, Marrickville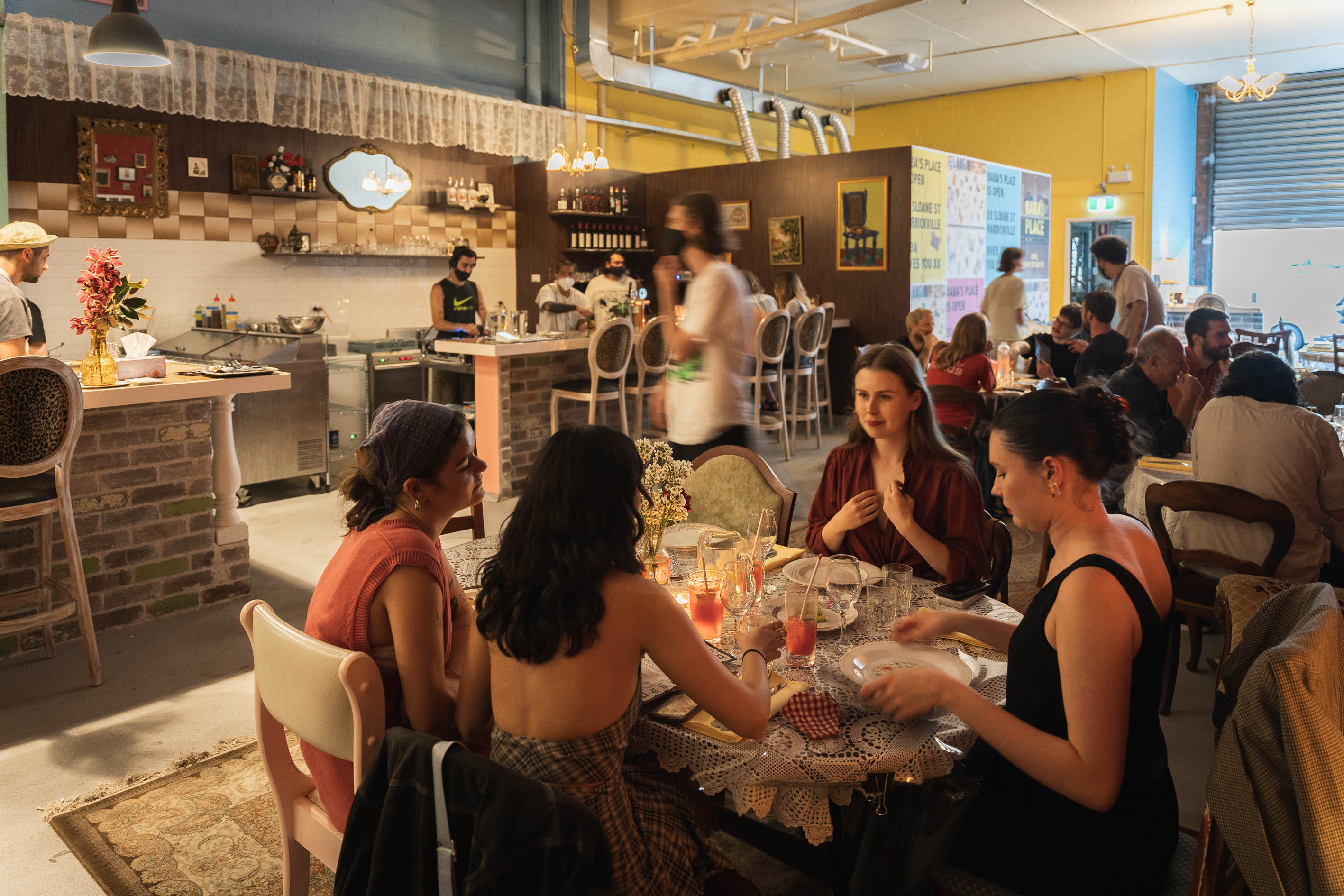 This has been a year of newbies from some of the biggest names in Australia's culinary scene. But it's also seen a new guard taking up the mantle and giving Sydney's dining scene a push into the future. Enter Baba's Place, a warehouse diner in the backstreets of Marrickville spotlighting the food cultures of Sydney's immigrant communities. There is no one cuisine that defines Baba's Place – rather, it pulls inspiration from many of them, including its owners' and chefs' Macedonian, Lebanese and Greek backgrounds. It plays with classic dishes and demonstrates in real time how they're transformed and reimagined over time. A bouillabaisse bolognaise, with prawn and bacon XO-style sauce and lamb ragu, is a tip of the hat to Sydney's Chinese communities, while house-made labne uses culture from Lebanon. And then there is the experience of dining at Baba's: it resembles an immigrant grandma's home. Doily tablecloths cover the tables, family photos line the walls and the countertop is made from pebblecrete. Throw in a regular DJ, a few shots of rakija (a Balkan spirit) and it's a raucous, joyous experience – and we're all the richer for it.


Bistrot 916, Potts Point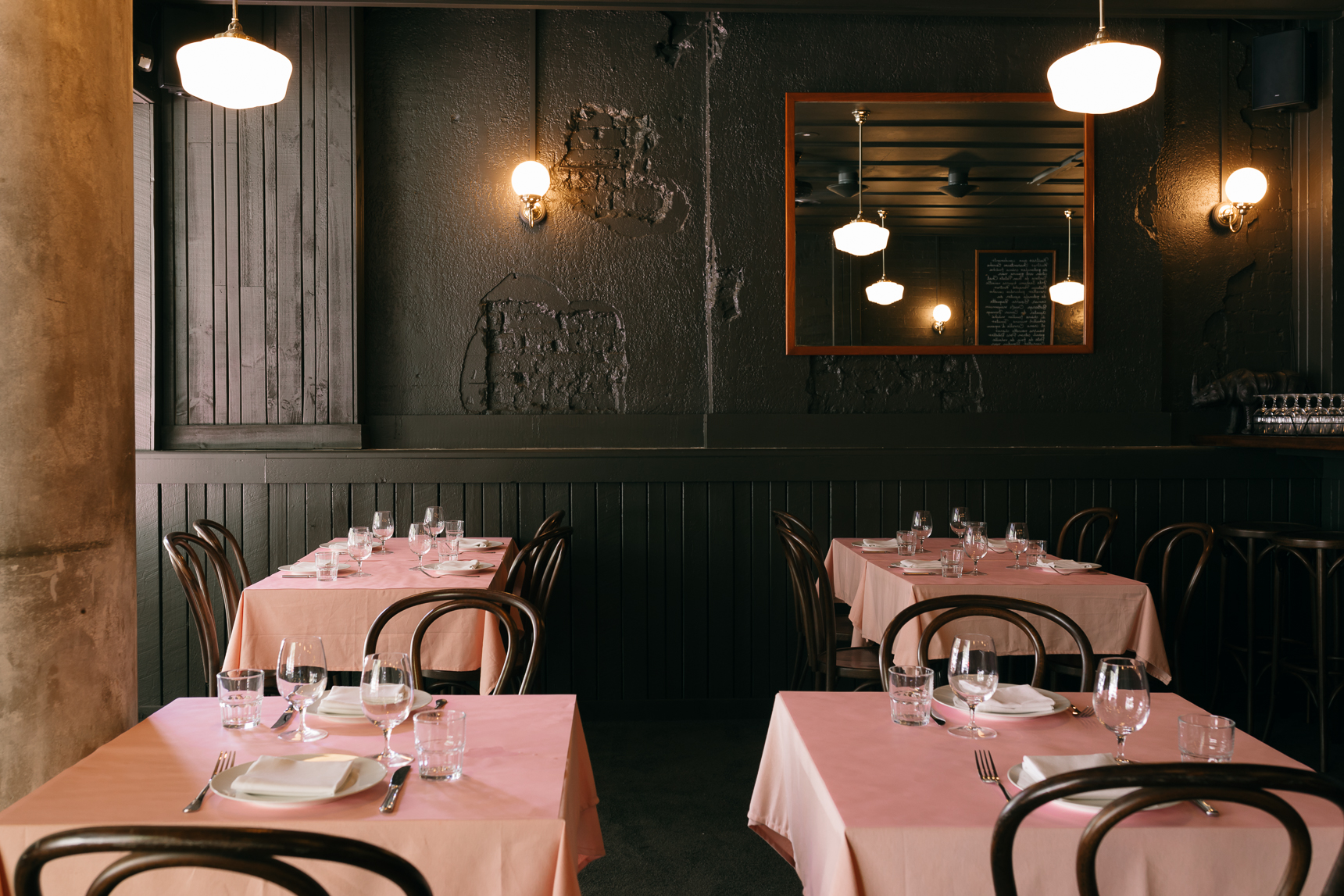 This French neo-bistro in Potts Point emerged via three exciting young hospitality players: Michael Clift, Andy Tyson and Dan Pepperell. The trio created a cosy, suave, pale-pink eatery serving frites with stars like duck, lobster, mushroom or steak; elaborate seafood towers (even in lockdown); and Gallic classics such as parfait, tartare and lambs' brains. This was Pepperell out on his own after carving a following as head chef at Restaurant Hubert, Alberto's Lounge and 10 William Street. His food is energetic and fun, and let's not forget one of his lockdown success stories: the Bistrot 916 burger. Plus, we really love 916's wine list.


Haco, Sydney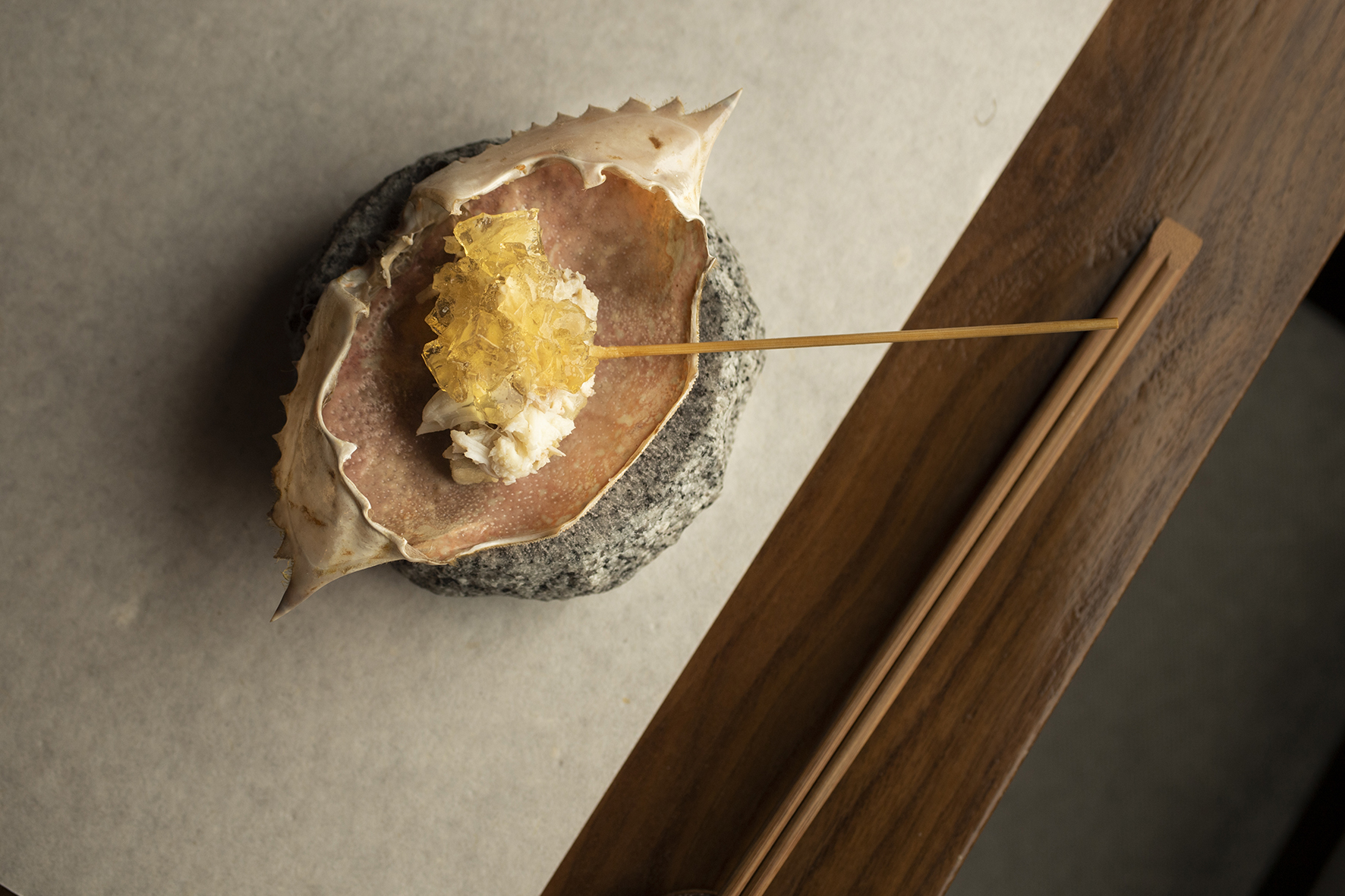 Just 12 people fit in Keita Abe's (Chaco Ramen, Chaco Bar) tiny, bunker-like omakase-style (chef's choice) diner Haco, which is devoted to to the deep-fry. From visit to visit, tempura remains the only constant; the menu on its website simply lists ingredients: scallop, abalone, caviar, pork and banana. And in classic Japanese fashion, oil isn't used merely to deep-fry the dishes, but lards and sesame oil also act as a seasoning. While we have many outstanding Japanese diners in Sydney, Haco shifts us in a different direction, taking a style of cooking not often in the foreground in this city, and making it the centrepiece of a degustation experience..


La Salut, Redfern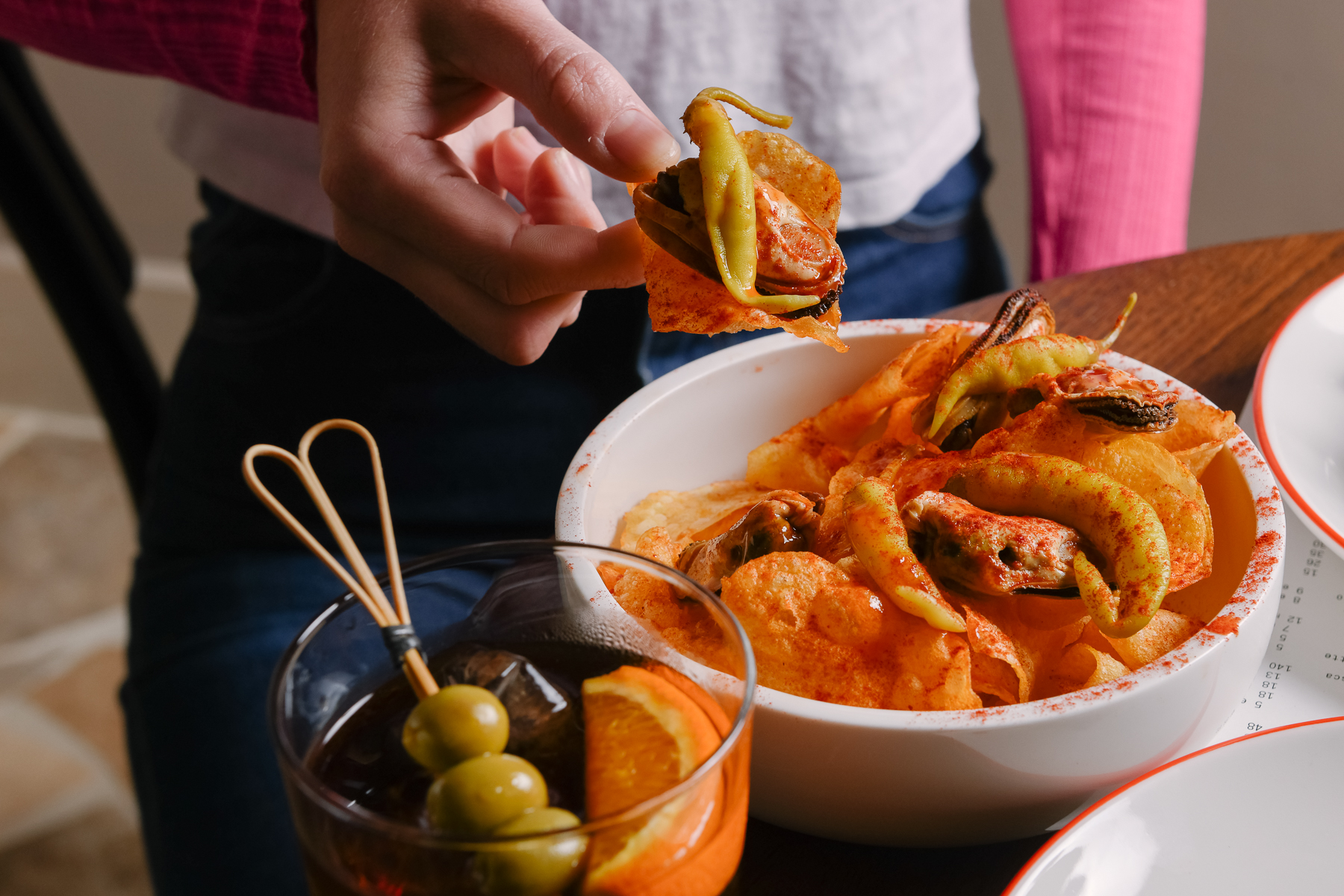 Post-lockdown, La Salut, a paean to the buzzy vermouth bars of Barcelona, helped remind us how to have fun again, thanks to lashings of Spanish natural wine and a cracking menu of Catalan-inspired snacks by executive chef Scott McComas-Williams (also of Ragazzi). The octopus here is a highlight (and so good that when Broadsheet visited, we ordered a second helping): thick and meaty tentacles are buried beneath punchy sobrassada and a chickpea purée. A dish of mussels with potato crisps, guindillas and a drizzle of hot sauce reads as curious on paper – but in reality, its saltiness and crispiness are the perfect foil to a pour of lightly sweet vermouth with a splash of soda. Simple but effective.


Lucky Kwong, South Eveleigh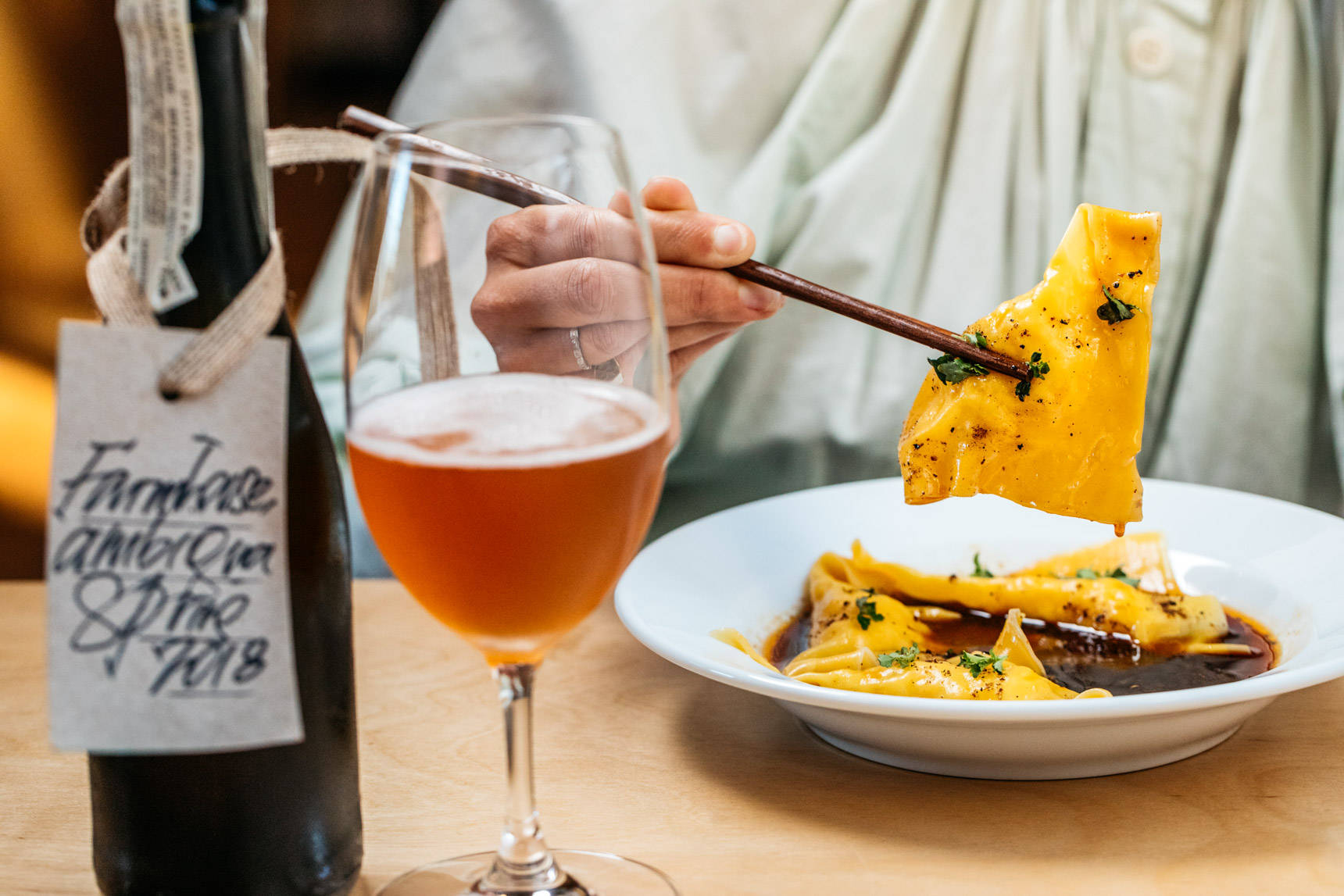 Kylie Kwong back in the kitchen – this opening was big, exciting news. The beloved modern-Chinese chef, restaurateur, author and national treasure left us bereft when she closed Billy Kwong in 2019. Her canteen-style restaurant, in South Eveleigh's new dining precinct, not only reunited us with her very fine food – it reminded us why she's one of Australia's best at melding native ingredients without it seeming misguided. Case in point: her steamed prawn dumplings with Sichuan chilli dressing and Jiwah native bush mint. Silky, punchy and tasty – it really is one of Sydney's great dishes. Lucky Kwong is her most personal project yet – named after the baby boy that she and her wife Nell sadly lost to stillbirth in 2012. "It gave a physical space alongside the emotional and spiritual space that forms very much a part of who I am. My Lucky Kwong bricks and mortar set-up now enables me to express my love for my child in a very real, palpable, tangible way," Kwong told us in May. It's not easy to secure a table – it's only open at lunch, on weekdays and seats just 25 people – but it's a high-reward pursuit.


Margaret, Double Bay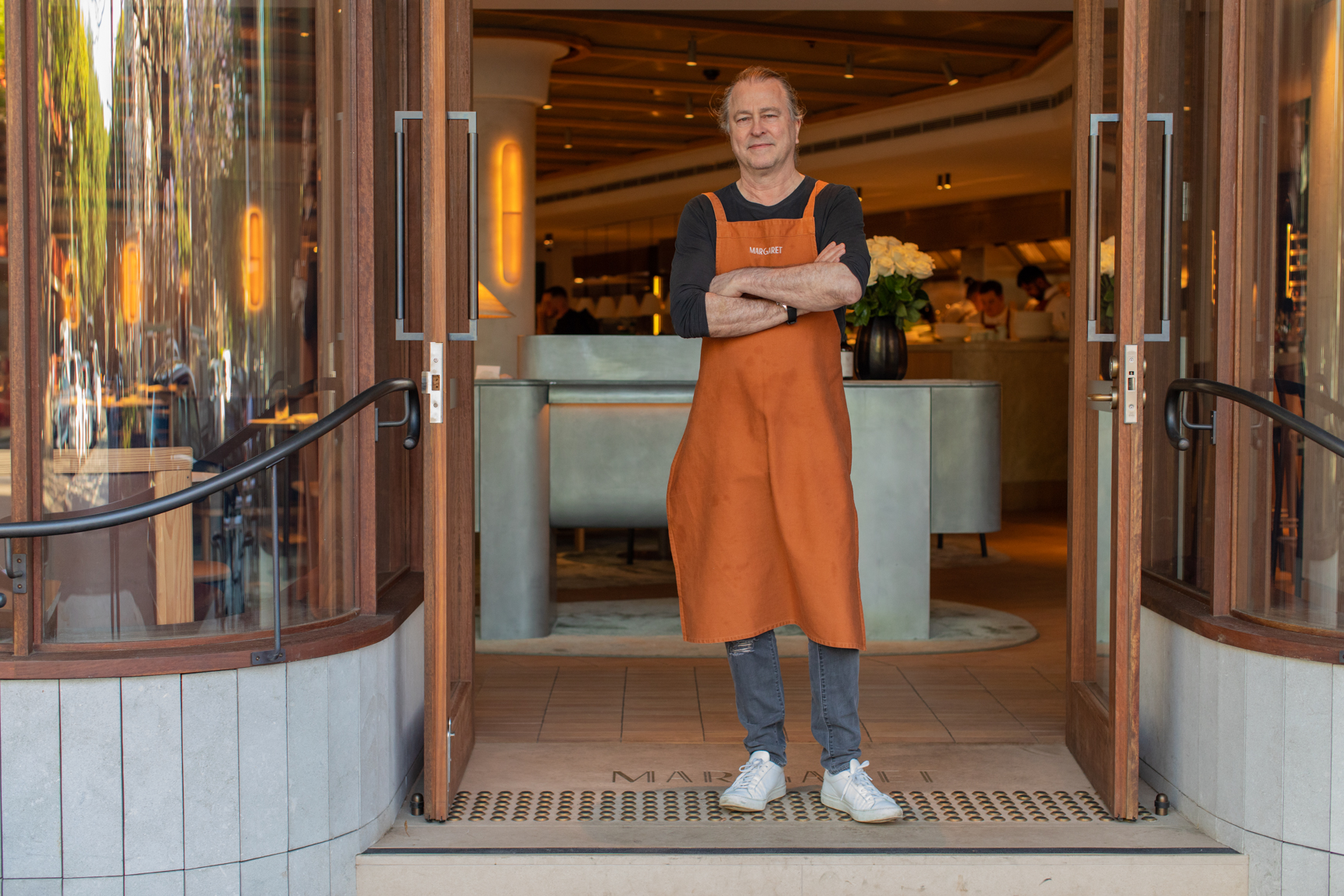 Neil Perry's retirement – announced just last year – has proven more temporary hiatus. In October he opened Margaret, a beautiful "neighbourhood" restaurant (with a $5 million fitout) in Double Bay, bringing his signature know-how to his first solo eatery. Margaret is living proof of why Perry's Rockpool empire has thrived for decades. Ingredients and provenance take centre stage: the rock flathead is from "Bruce", the quail sourced from "Luke". Oysters live in their own fridge. Perry's beloved pan-Asian flavours are woven through the menu: beef fillet comes with a red-curry butter, while steak tartare is spiked with chilli paste. And while you can get Perry's signature hunks of beautiful meat and wood-rotisserie chicken, or hole up at the bar with a burger – true neighbourhood-diner style.


Paski Vineria Popolare, Darlinghurst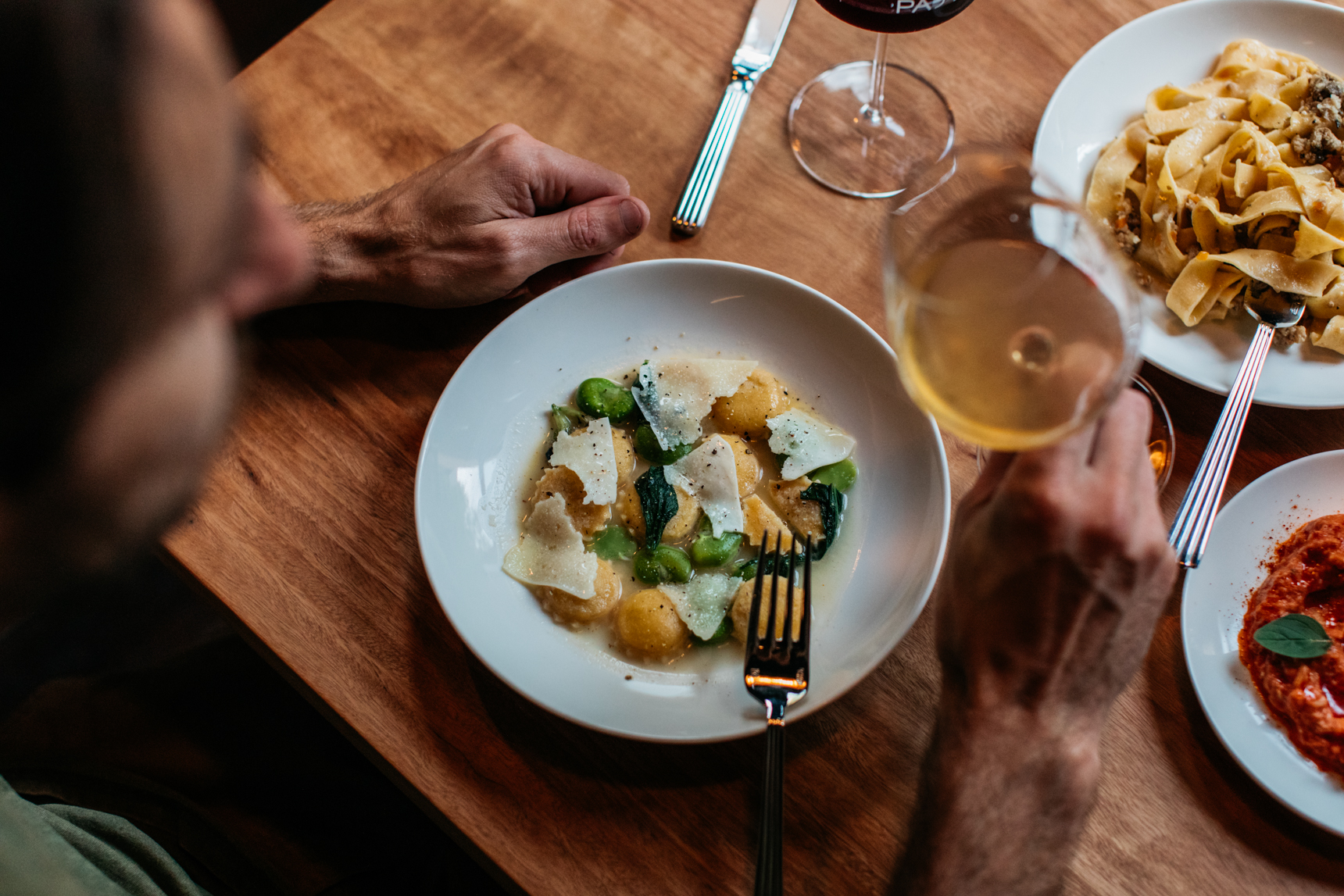 One of 2021's hottest new venues is named after a dog, who is named after a wine. The three-in-one restaurant, wine bar and shop is a collab between chefs Enrico Tomelleri – who's worked at top Italian eateries Ragazzi, Alberto's Lounge and 10 William Street – and wine importers Mattia Dicati and Giorgio De Maria. There are few people who've shaped this city's drink scene as much as de Maria – first at the now-closed 121 BC Enoteca, and as co-creator of natural-wine festival Rootstock. He's continuing to shape our thinking and the conversations around wine through Paski's interesting curation, and listing its 450-odd drops not by variety or colour, but by the people who make them. Come for the handmade pastas and extensive list of meats and cheeses, and stay way past your bedtime because you've just discovered your new fave wine.


Porcine, Paddington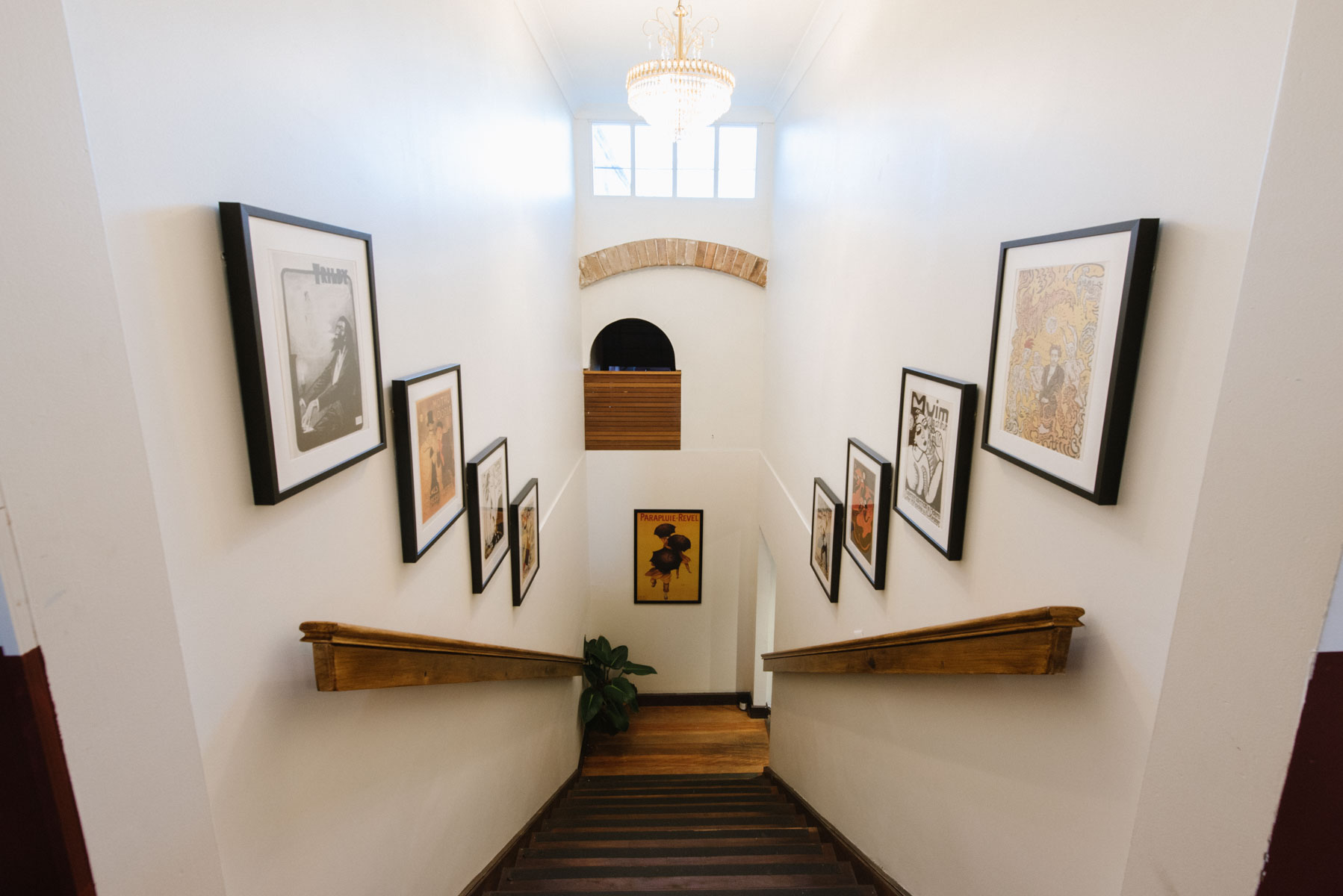 The hashtag Porcine uses on its socials is pretty cute: #enterthroughthegiftshop. Here, the "gift shop" is the excellent P&V bottle shop – a depository of delicious wines and small-batch condiments that you have to walk through to get to the nose-to-tail bistro. Each couple of weeks, co-owners and chefs Harry Levy (Don Peppinos) and Nicolas Hill (Old Fitz, Quay) source full beasts and use that to inform the menu. It sounds like a meaty affair, but since opening in March, it's evolved and refined into a surprisingly light and seafood-spiked French slash English-tinged offering. The simple dining room is a delight to be in – especially on a Sunday for a long lunch – and the service is informed and friendly.


Ursula's, Paddington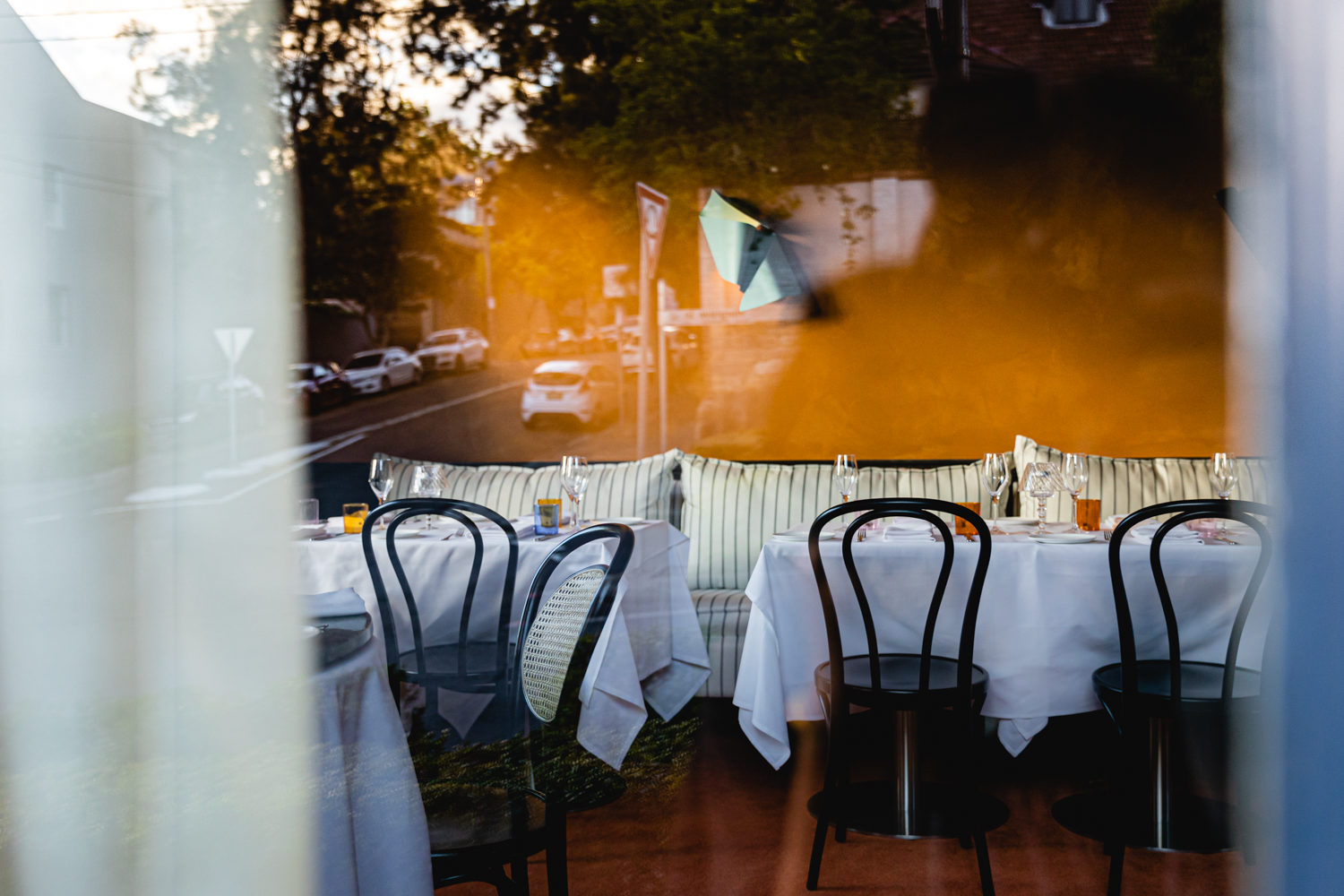 When news broke that star chef Phil Wood was leaving Mornington Peninsula's Pt Leo Estate to return to his hometown of Sydney, we were excited and intrigued – what's his next play? The answer: Ursula's, a bright-and-light corner diner reimagining Australian cuisine in a European bistro-style setting. Wood's menu is imprinted with his extensive knowledge and research, and years working in kitchens such as the now-closed Rockpool: coral trout with warrigal greens harkens back to when European settlers were introduced to native ingredients by Sydney's Aboriginal population. And golden-syrup dumplings are inspired by a vintage CWA recipe. It's early days, but Wood is well on his way to starting a new chapter in Australian dining.


Westwood Pizza, Newtown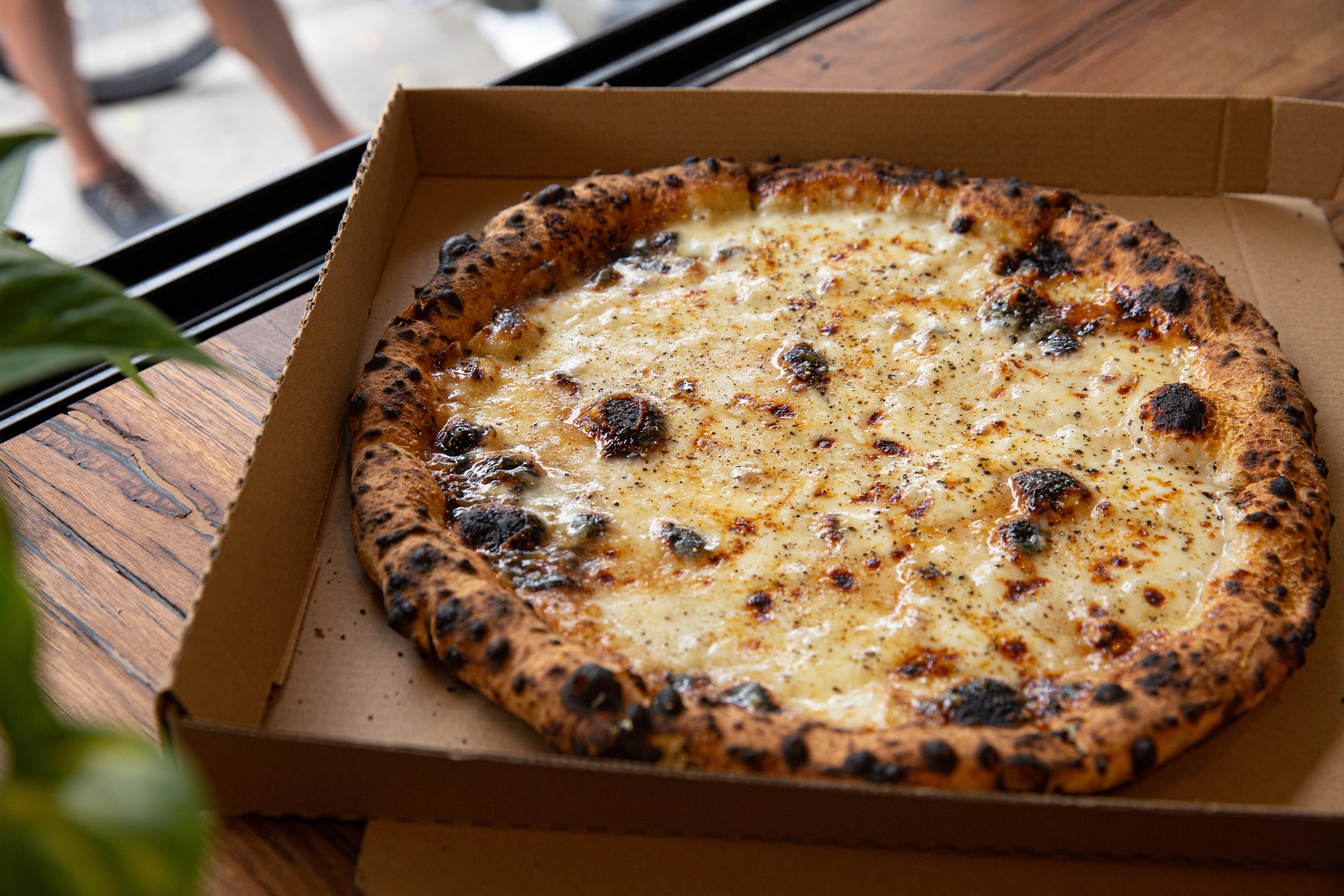 Full disclosure: Westwood opened in December last year – narrowly missing the deadline for our 2020 list. But for the past year we haven't been able to get enough of its pies – particularly its salty-sweet fermented-garlic honey number. The sourdough bases here are chewy and a little floppy, and the toppings made with high-quality, thoughtful ingredients. Apart from the aforementioned honey pizza, the menu regularly changes (but you can't really go wrong, no matter what you choose). Our tip? Order ahead, pick up your boxes and head to the nearby park with a bottle of vino from nearby P&V. Bliss.


Woodcut, Barangaroo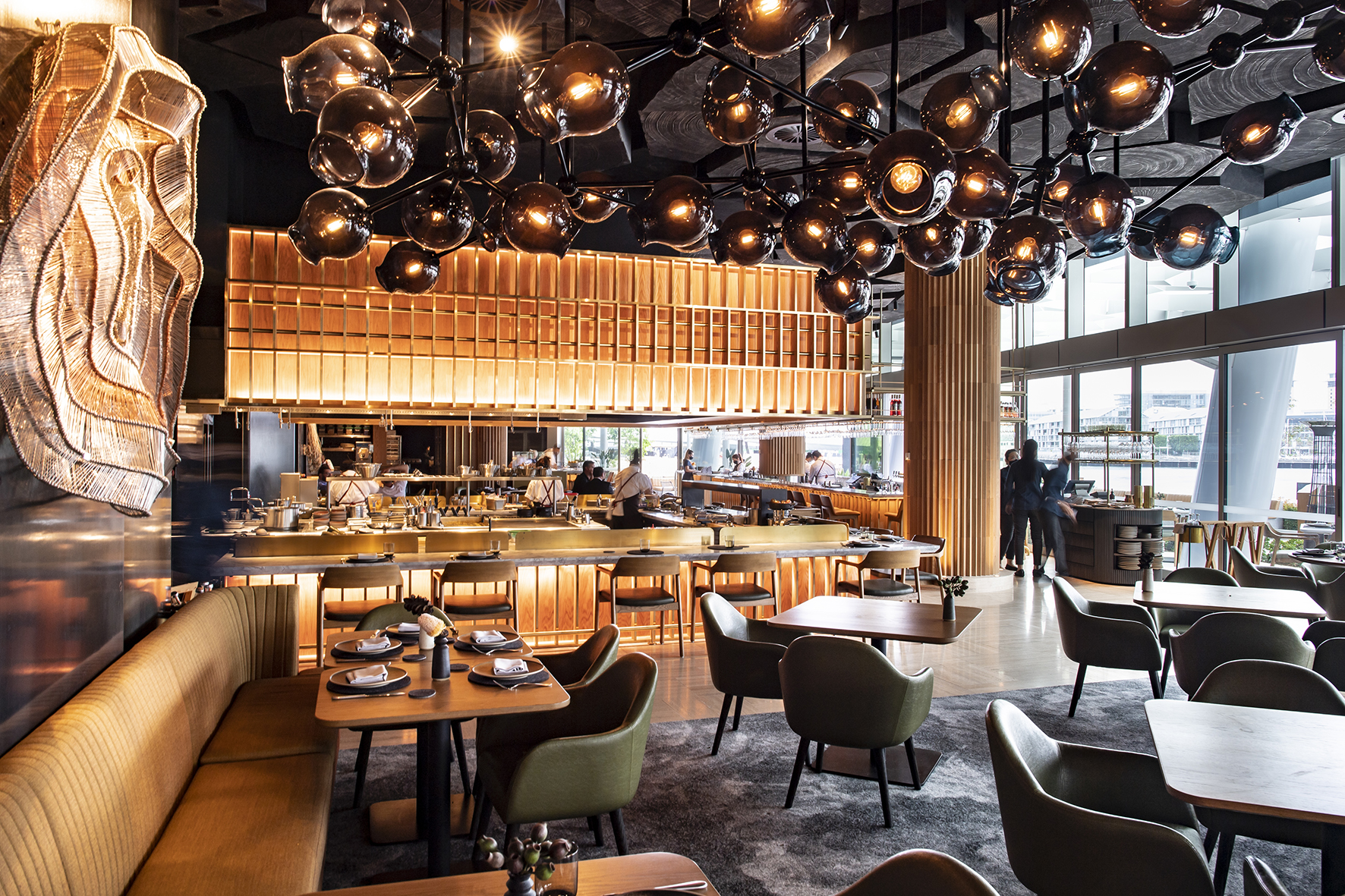 This is probably the most ambitious restaurant on this year's list. Along with A'Mare, it's Crown's flagship restaurant and is appropriately luxurious. It's from restaurateur Sunny Lusted and chef Ross Lusted, a follow-up to their lauded Bridge Room. It's got a dazzlingly extensive menu of high-end seafood and meats prepared at four open kitchens stationed around the 260-seat venue, each one devoted to a different process: steam, fire, smoke and ice (the raw bar). For the steam kitchen, they even had the shining kettles custom-made and imported from Vancouver, by a company that had to invent an entirely new product for Woodcut. This a place to come with a big group so you can really smash through the menu.


Honourable mentions
Chef-restaurateur Matt Moran and hospitality group Solotel reimagined their Art Gallery of NSW restaurant, reopening it as Crafted by Matt Moran. In collab with catering company the Fresh Collective, it's now serving a crowd-pleasing all-day, Mediterranean-style menu and a smart wine list created by sommelier Samantha Payne. Take a stroll around the gallery and then retreat to the stunning dining room. With views across the harbour and Woolloomooloo it lends itself to a long lunch.
Hospo group Merivale has been busy doubling down with its success stories – adding a new Totti's to the inner west and renovating its city digs. The CBD one now has more space and a larger kitchen – meaning that, like the original Bondi spot, pasta is available for the first time, along with some larger dishes. The new Rozelle Totti's is extremely easy on the eye, and executive chef Mike Eggert's food is still top-notch. There's word another is on the way soon, in Byron Bay.
Coming soon
Slated to open imminently in the CBD to some fanfare: Shell House Dining. The ninth floor restaurant will have food by head chef Aaron Ward, who lists Sixpenny, Ester and Lumi Dining on his resume. It's by the Point Group – the team behind The Dolphin Hotel and Bondi Beach Public Bar – as well as Menzie's Bar, which is also in Shell House. And across the bridge in Lavender Bay, Loulou bistro and boulangerie should be opening in December. We're promised amazing bread, charcuterie, lots of cheese and modern French food by Billy Hannigan (Bistro Guillaume, The Ledbury London).
With additional reporting by Ariela Bard, Pilar Mitchell, Dan Cunningham and Aimee Chanthadavong.
Check out our best cafe openings of the year here
Interested in our Best Restaurants of 2020? Check it out here. And of course, we're not all about the new, here's our Best Mexican, Best Italian and Sydney's Best Restaurants guides.