Sydney's bar scene has gone from strength to strength in 2021, with multitudes of new takes on the simple act of serving a drink. This year's best not only deliver outstanding cocktails, superb wine lists and (or) thoughtful beer selections, they also offer an experience – whether that's a stress-free escape from a bleak outside world or a moody basement room where time stands still.
In 2021 Sydney got the world's first zero-waste bar, but we also got a good-times neighbourhood wine bar attached to a bottle shop, a hotel bar we actually want to drink in, and a spot dedicated to funky beers. And in a show of just how genre-bending many of this year's new venues are, many top bars have already made it on our best new restaurants list – think Giorgio di Maria's buzzing new wine bar and pasta joint Paski Vineria Popolare and Catalan vino and vermouth nook La Salut.
Drink responsibly out there (but do try as many of these as you can).
Save 20% when you buy two or more Broadsheet books. Order now to make sure they arrive in time for Christmas.
SHOP NOW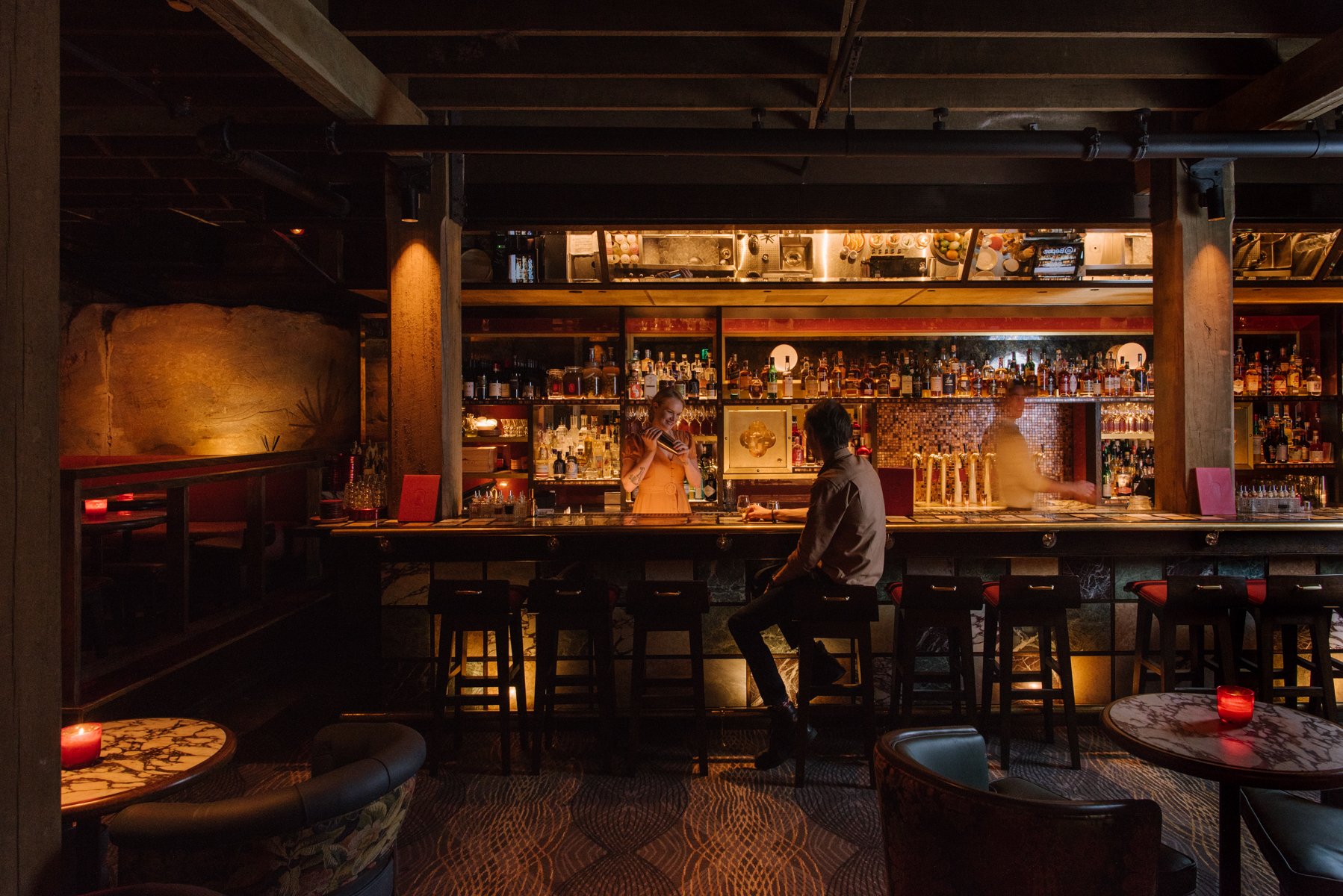 There's a Godfather-related backstory to this bar (Apollonia was the ill-fated Sicilian wife of protagonist of Michael Corleone), in the multi-storey Hinchcliff House development. But this dramatic, cave-like basement boozer isn't some themed novelty bar – it makes a mean drink, complete with ice stamped with its signature "A" logo. While there's plenty of creativity at play in the 16-strong signature cocktail list, the house Negroni, poured from a tap, is where it's at. It's an aromatic version of the classic, made with Widges gin (a brand co-created by beverage director Jason Williams), a custom vermouth and Campari. Also worth your time are the amari – they're house-made, using offcuts from Lana and Grana, the two eateries that sit above the bar.
Bar Elvina, Avalon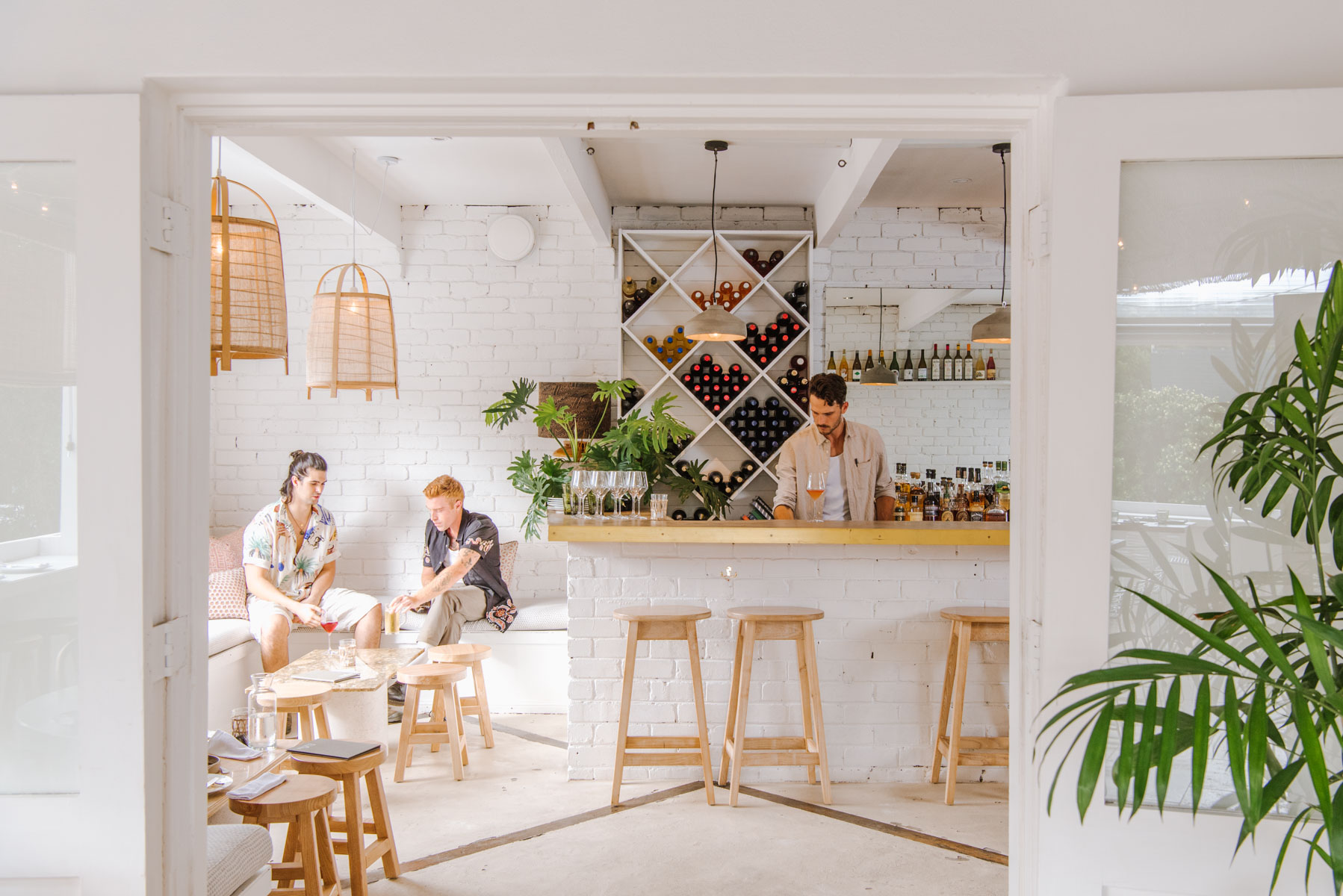 With its whitewashed walls, natural materials and seafood-led menu Bar Elvina offers the sort of bright and breezy experience you'd expect from a venue on the northern beaches. But it comes with serious cred – co-owner Ed Loveday was one of the blokes behind The Passage, Acme and Bar Brosé, while his business partner Jesse McTavish co-founded Melbourne's Top Paddock and The Kettle Black before heading up the kitchen at North Bondi Fish. And while McTavish's menu of locally caught seafood is ace, the solid list of by-the-glass options, many leaning low-fi, reminds us that this is well and truly a wine bar. And the cocktail menu brings native ingredients to the fore: lemon balm infuses a spritz, while rye whiskey is washed with wattleseed in another clever concoction. Bar Elvina is great for Avalon, sure – but it's also a lovely addition for a wider Sydney crowd.
Bar Suze, Surry Hills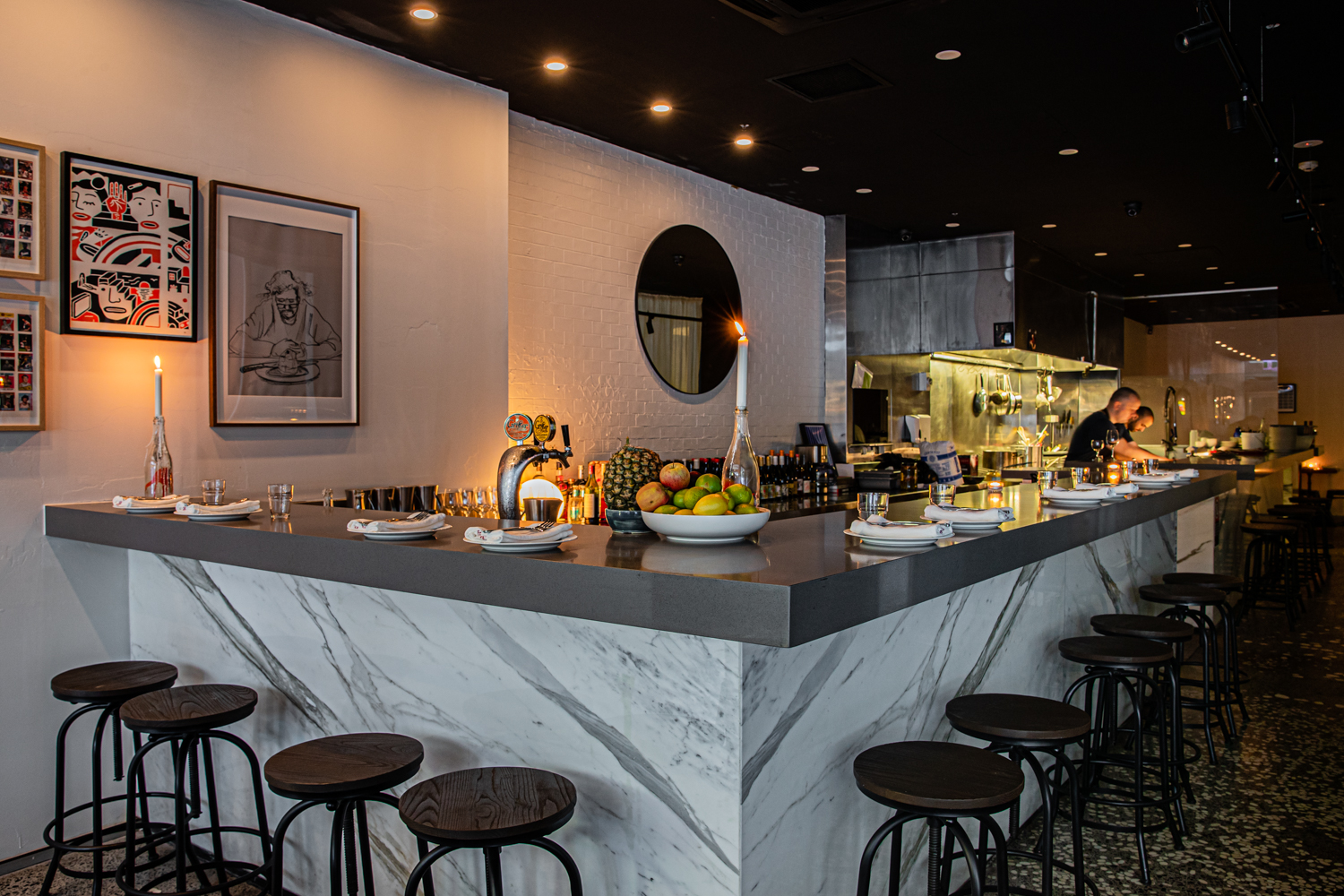 There are a lot of fancy bars on this year's list, but this is more your chilled-out neighbourhood spot. We love its low-fi wines, casual friendly service and food that's tasty but also interesting. It's by head chef Phil Stenvall (Vini, 121 BC, Johnny Fishbone) and sous chef Brenton Hassan (Johnny Fishbone), who are doing simple things like sweetcorn but jazzing it up by adding lots of butter, Japanese spices and crunchy bits. If the two-bites parmesan churro is on the entree menu, get it. Topped with salty anchovy and sour preserved lemon, it's the perfect accompaniment to a glass of whatever textural wine they're pouring at the time. While the space it better experienced when it's humming with people, this is the kind of place you want near your home.
Cafe Freda's, Darlinghurst
Those of us who lamented the closure of late-night Chippendale institution Freda's got a pleasant surprise upon visiting Cafe Freda's, its successor on the Taylor Square corner of Oxford Street. Sure, it's more sit-down-and-eat than dance-till-3am, like its predecessor. But it still channels the raucous, creative and inclusive spirit of the original. Chef Xinyi Lim's short menu, which might include prawn on toast, or crunchy onigiri doused in soy butter, offers the perfect foil to a dynamic menu of natural wines. We recommend shotgunning a table outside, ordering from the fun spritz menu and taking advantage of the strong people-watching game until the wee hours. Long live (Cafe) Freda's.
Dean & Nancy's, CBD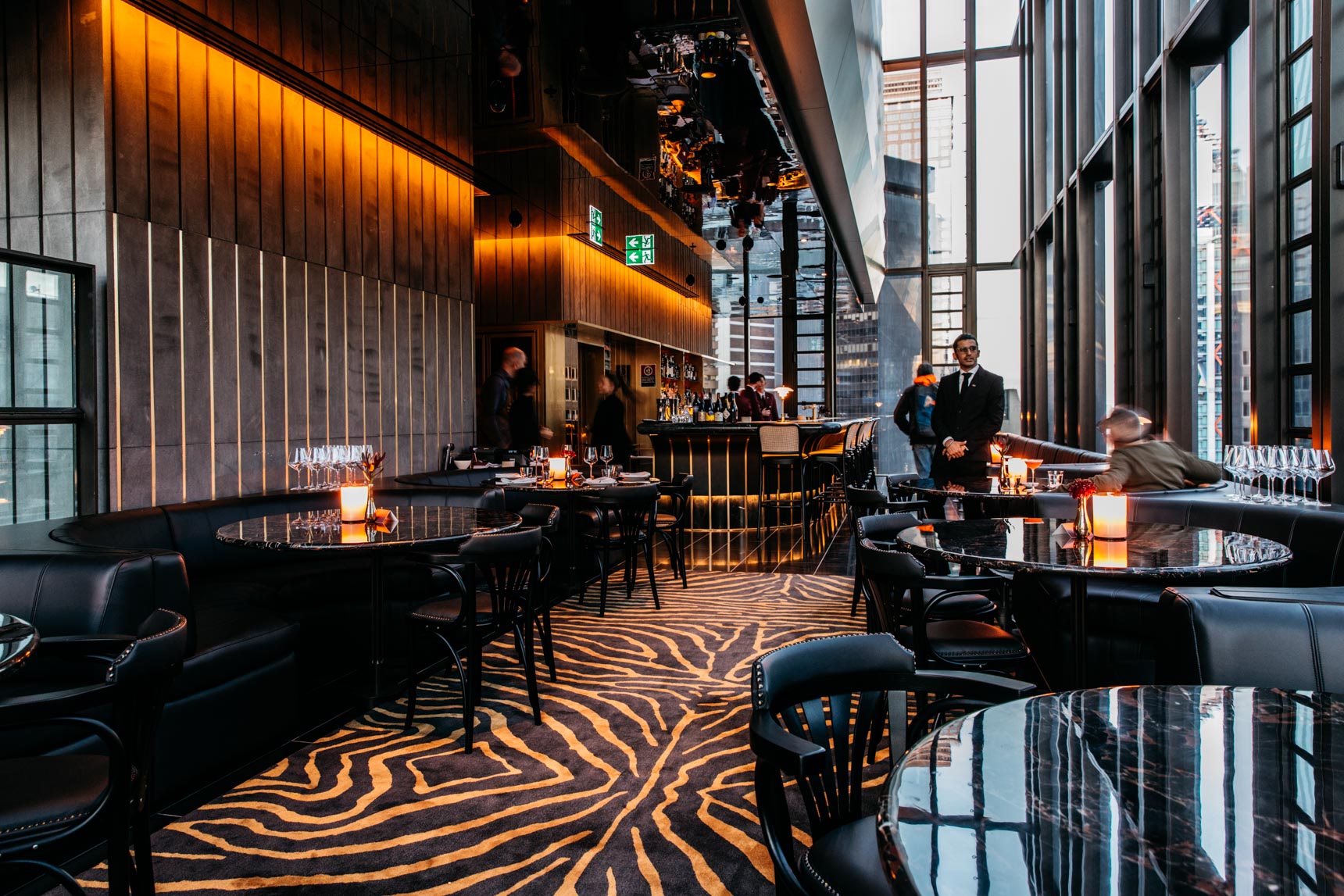 Sydneysiders aren't ones for hotel bars. But a little over six months in, and Dean & Nancy on 22 – the sky-high new bar from the Maybe Sammy crew – has already changed that. And while its black-and-gold hues channel the smart hotel bars of mid-century New York, the drinks here are imbued with that signature Maybe Sammy fun. Order the Double or Nothing, which comes with a pair of dice – if you roll a double you get a glass of champagne on the house (and get to keep the other drink if you don't). Perched high above the city, this sexy bar is bringing glamour to the drinking scene.
Odd Culture, Newtown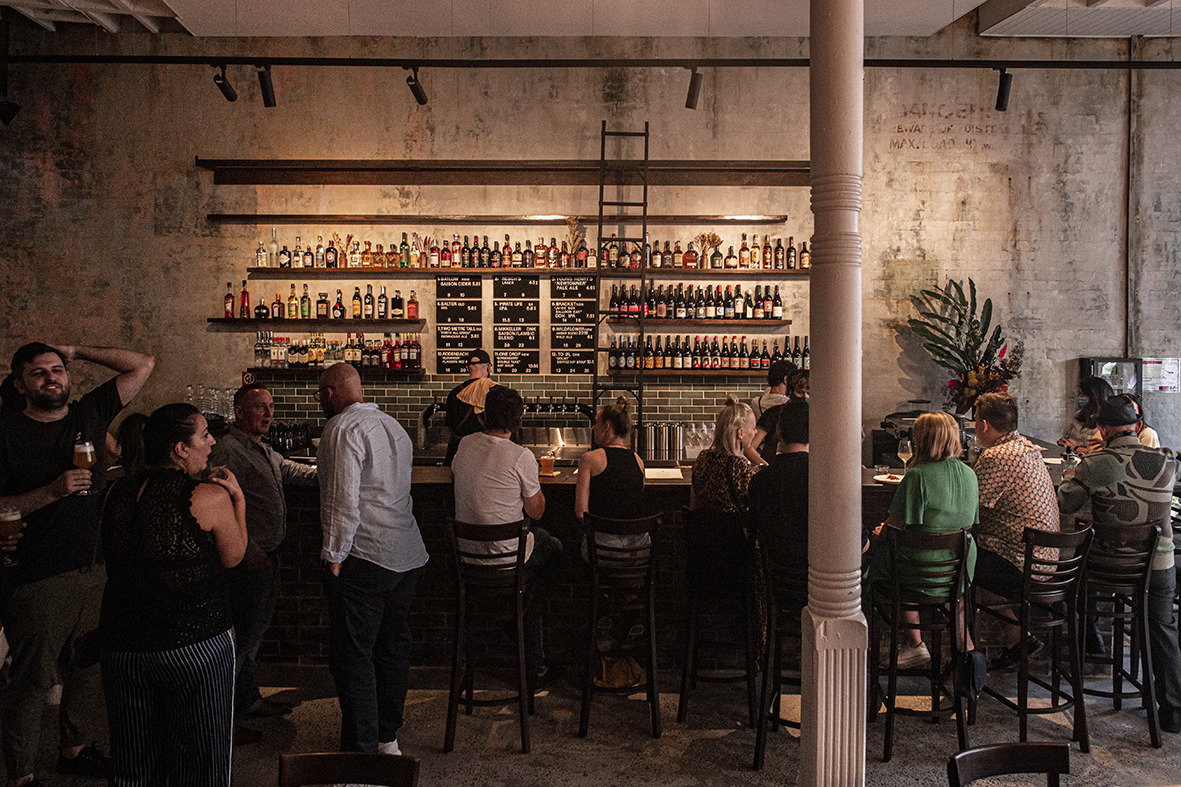 Odd Culture is a welcome addition to King Street – typically a hub of small bars and large pubs. It sits between the two – biggish, but with a considered approach to drinks and food, all revolving around fermentation. European-style, it's open all day and all night – a real oddity in Sydney. In the kitchen there's two ex-Continental Deli chefs on the pans (there's a full-service restaurant upstairs). Fermentation ties the beer, wine and cocktail lists and food menu together; 12 beer taps pump out brews from the likes of ferment-forward Wildflower in Marrickville, farmhouse ales from Tassie's boundary-pushing Two Metre Tall, and funky iambic pours from Belgium. It's a handsome, relaxing place to visit at any time of day – and clearly a labour of love for owner James Thorpe.
P&V, Paddington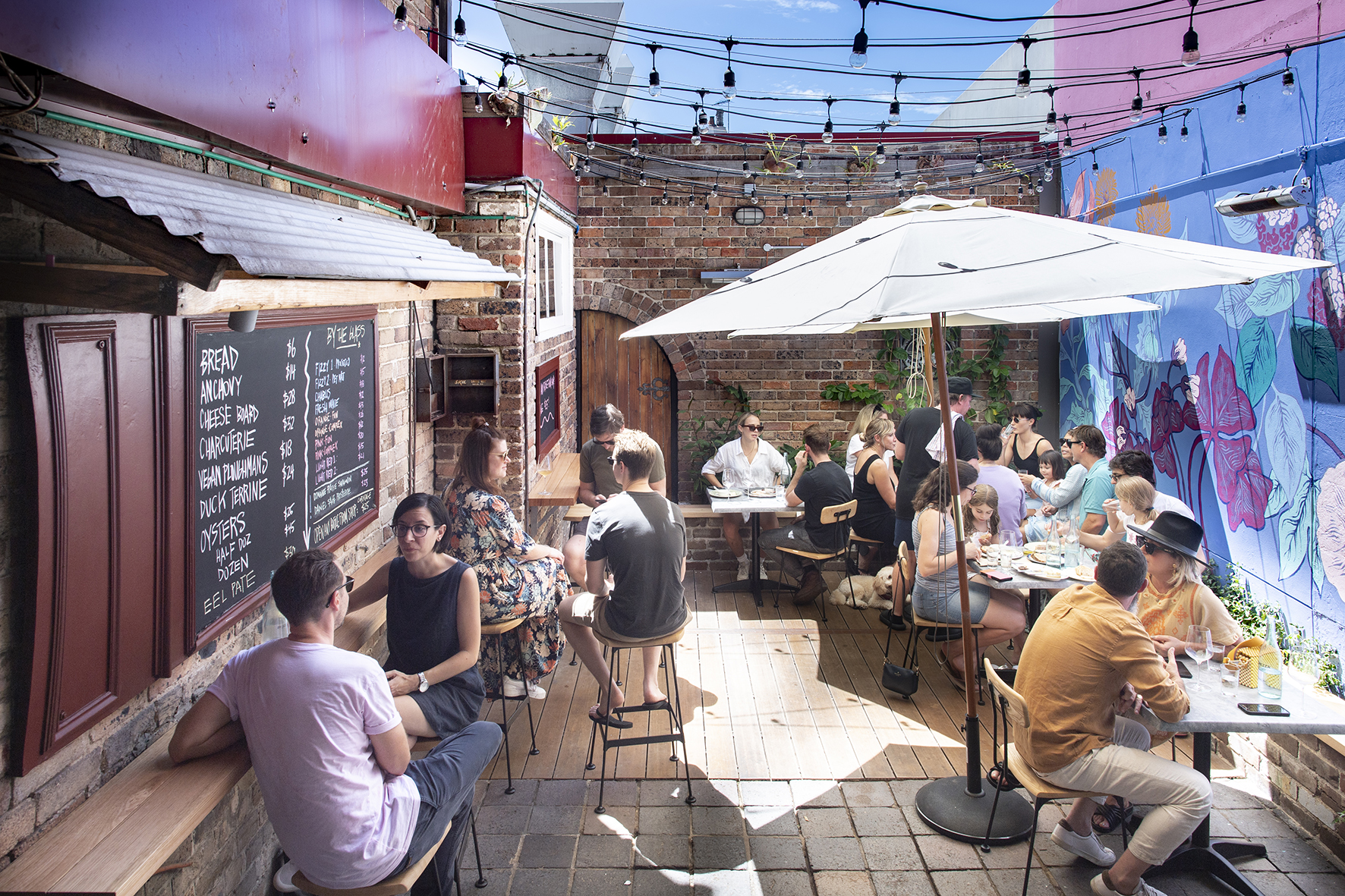 P&V Paddington – where had you been all our lives? Owners Lou Dowling and wine-man-about-town Mike Bennie built a version of their very excellent Newtown bottle shop on Oxford Street, Paddington, but then added a bar in the courtyard out the back and a bistro upstairs to create one of the city's best places for delicious things. It instantly became an essential destination to try what the world's top makers of minimal-intervention wine and drinks are doing – many right here in Australia – and to learn about the producers from ridiculously passionate and smart staff. It's comfortable, casual and always up for good times. And with nearby Paski and 10 William St, you've got a Sydney wine-bar trifecta.
Re–, South Eveleigh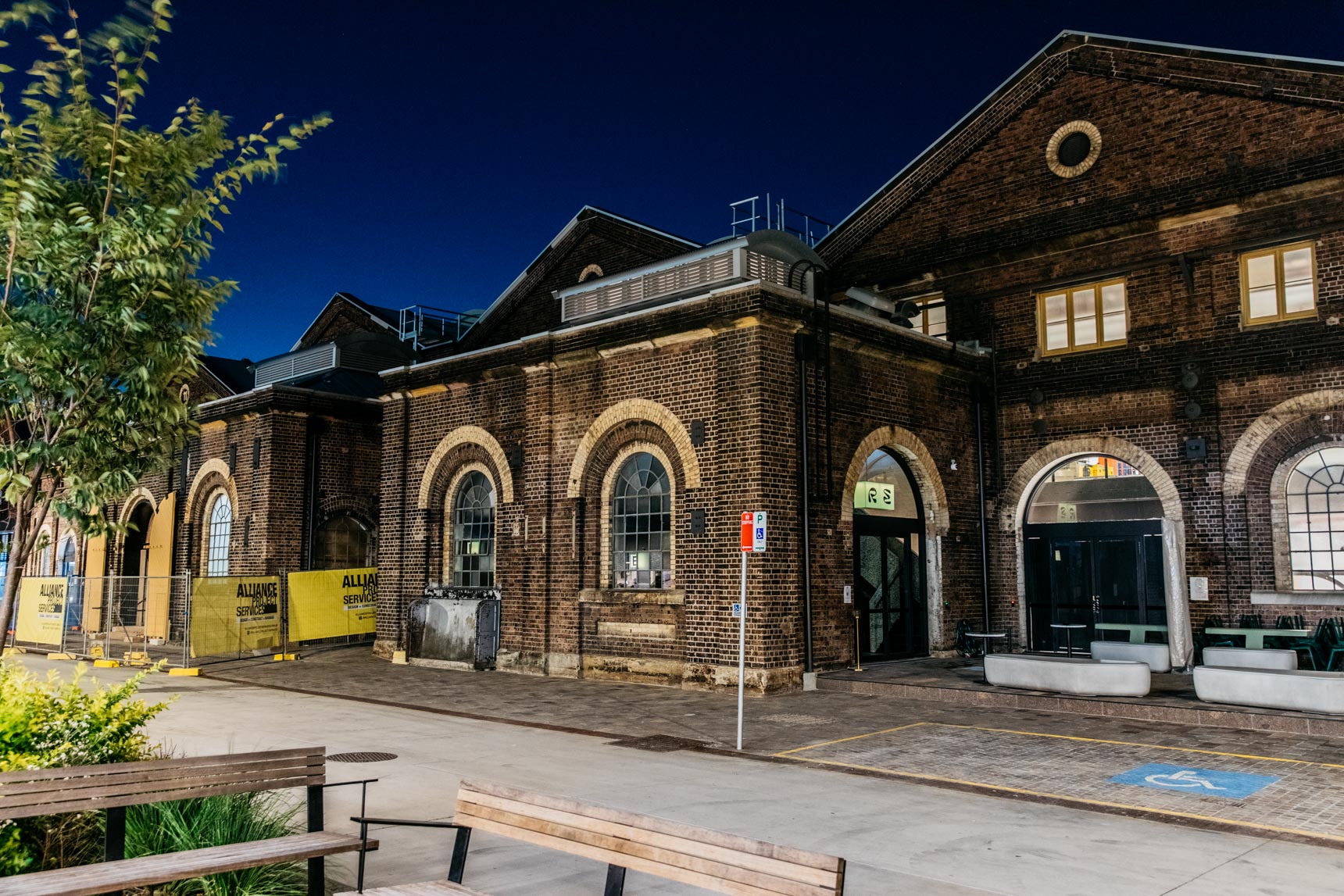 Re– has a lofty aim: to become the world's first zero-waste bar. But if anyone can achieve that aim, it's Matt Whiley, the drinks alchemist behind Scout Sydney and London, who turns bananas into wine and uses rotary evaporators to make sublime cocktails. Sustainability reigns at Re– – "leather" covering the furniture is pineapple-leaf fibre; the bar top and staircase might look like terrazzo but are actually made from recycled milk bottles. Ingredients are diverted from landfill – and, in its new program Never Wasted, from other venues. Murray cod fat from Saint Peter is made into caramel and used in a gin and vodka-based cocktail, while leftover pandan pulp, strawberry calyx and chocolate from Gelato Messina infuse another drink. Re– is living proof that sustainability needn't mean sacrificing taste or style.
Sky Bar, CBD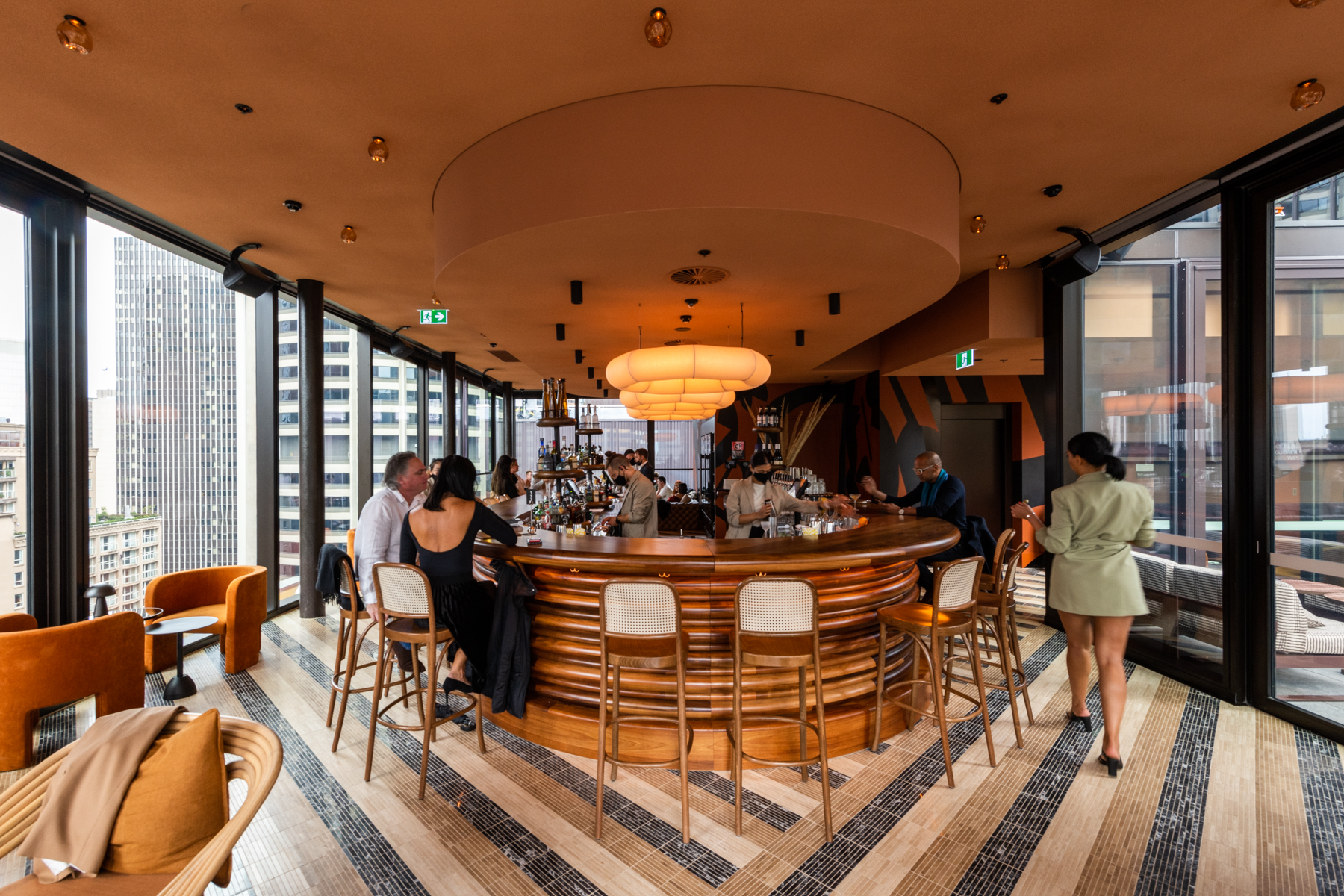 The name may allude to its rooftop location, but it fails to capture just how captivating and beautiful the space is. From the curvaceous timber bar and black-and burnt-orange walls by Mikey Freedom, to plush rounded lounges and intricate tile work, it's hard to look away. The doors can be opened right up for balmy night imbibing or, when it's cool, you can find a corner for cocktails and snacks. It's part of the ambitious CBD Shell House development, and a line-up of star chefs – including Joel Bickford (ex-Aria) and head chef Aaron Ward (ex-Sixpenny) – are doing food for its four venues. On ground level there's Menzies Bar, an upstairs restaurant and, hidden under the clocktower, a gorgeous bar channelling Mad Men vibes. If you like pretty things, you'll like this place.
Honourable mentions
Merivale rescued the Alexandria Hotel from becoming an apartment block a few years back – but its heritage listing has made doing anything with it tough. So, for summer, it's popped a few food trucks in the beer garden out back, installed a bar in a shipping container and some communal tables, and turned it into a spot we want to be on hot sunny days. We can't wait to see what the hospo megalith does with this classic boozer once those council approvals come through.
Similarly, Swillhouse – the group behind Shady Pines, Frankie's, Hubert and more – picked up the keys to its own heritage-listed space in The Rocks a couple of months back. While waiting for permission to change it up, it's launched 101 George St, a pop-up wine bar. Stop by for a decent bottle of minimal-intervention wine and a plate of house-made charcuterie to enjoy in retro wood-panelled, plush-carpeted surrounds.