Like the old saying goes, make hay while the sun shines. And in 2021, West Australian restaurateurs made lots of hay with the back half of the year seeing a burst of openings, including The West Deck, the new dining precinct at Karrinyup Shopping Centre. Of course, this doesn't mean the past year has been a walk in the park for the hospitality industry.
The flipside to this sudden growth is that operators are competing for staff, produce and – most crucially – guests. Factor in the disruption caused by snap lockdowns and the uncertainty of Covid-19 regulations, and restaurateurs both new and established deserve a gold medal for simply keeping the doors open.
Yet despite the current climate, the standard of eating and drinking in Perth has – somewhat perversely – gotten higher. The cooking has gotten better at neighbourhood spots (even if some menus occasionally descend into the faddish), ditto the coffee and booze. It's a well-worn trope, but eaters and drinkers in Perth have never had it so good.
Broadsheet Access members get special tables at busy restaurants, tickets to exclusive events and discounts on food, coffee, brand offers and more.
Find out more
But if you wanted to talk eating out in Perth in 2021, these are the new places I'd direct you to. True, some might not fit the traditional description of a restaurant, but as far as good eating goes, all of them deliver.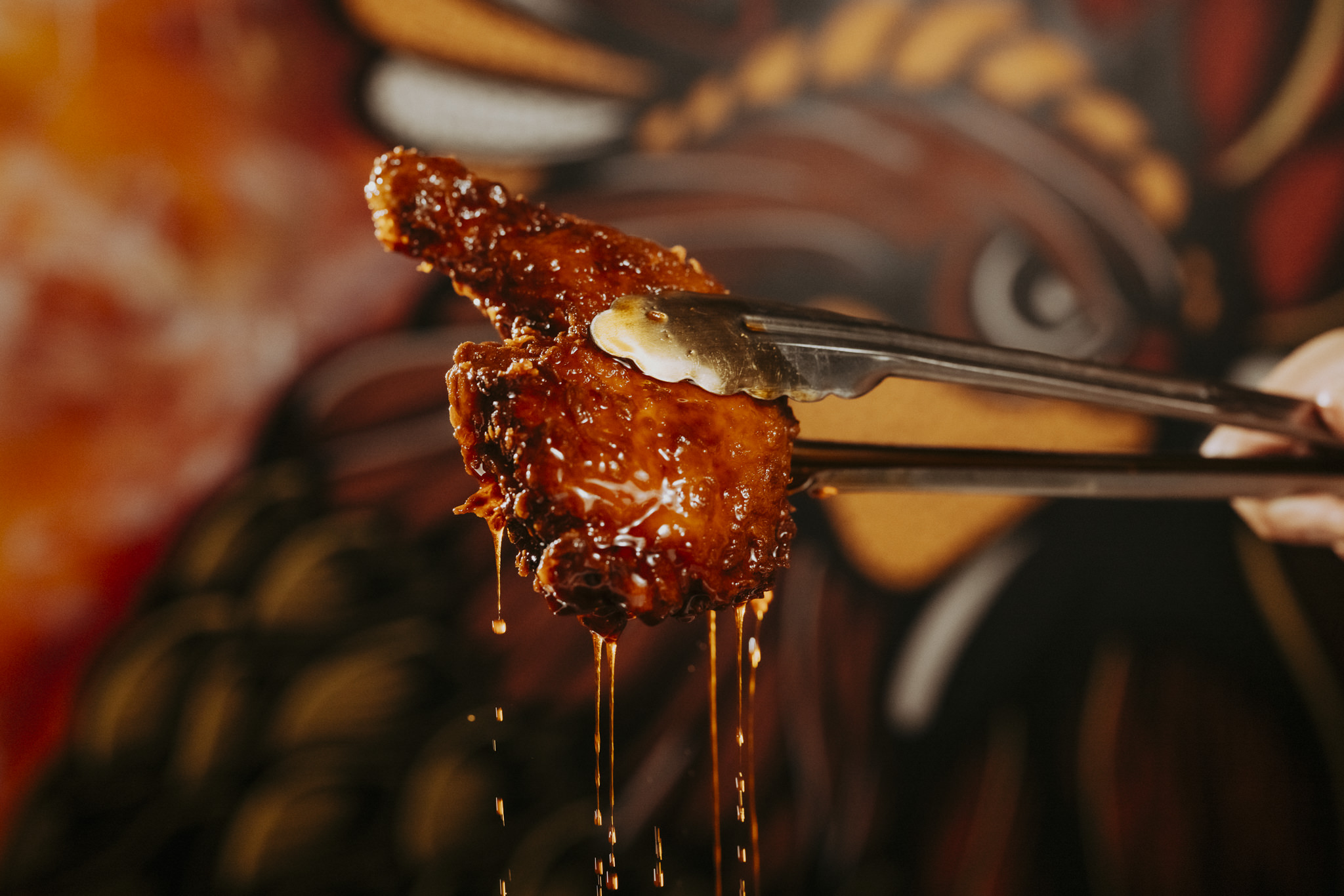 The combination of a made-for-Instagram heat challenge ("Blame Drasko!"), Noma pedigree and BYO ensured this neighbourhood eatery was going to be a hit. While the restaurant can be a victim of its own popularity – with consistency sometimes waning during peak periods – when team Drasko's nails it, eaters understand the joys of spicy Nashville-style fried chicken all too clearly. While the chook is the star attraction, the vegetable sides – house-fermented vegetables and "mama's beans", a riff on the Serbian dish of slow-cooked beans known as pasulj – are no afterthought.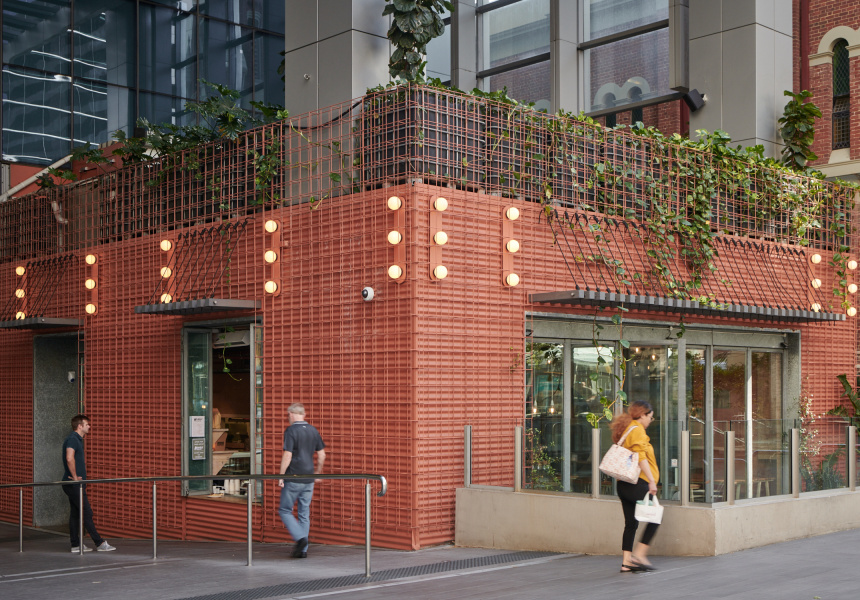 When Caitlin Johnson and Chris Howard opened Humble Onion at the start of the year, the couple pitched the operation to Perth as a cafe, albeit one with restaurant-level ambition in terms of produce, the kitchen's DIY spirit, and the depth of the drinks list. Now that they've added dinner to the menu, Humble Onion feels more restaurant-y than ever. Howard's charcuterie – springy wurst! Unctuous porchetta di testa! – ranks among the city's finest, and fun snacks such as raw beef tarragon chips and fried chicken (via the Howard's Hot Chicken pop-up) are strong reasons to stick around the CBD after dark.
This venue has since closed.


It's been a delicious year for those living in Scarborough, what with St Brigid's and Stone Jetty opening over the past 12 months. But for my money, the most impressive newcomer in the 'hood – and perhaps even the state – is this free-wheeling bar where good drinks and good times flow. First-time head chef James Cole Bowen (last seen at Le Rebelle) has turned out a menu brimming with clever thinking, whether it's using a smoked tiger's milk that's seasoned like green curry to dress raw kingfish, or using charcuterie offcuts to make an XO sauce to dress roasted sugarloaf cabbage.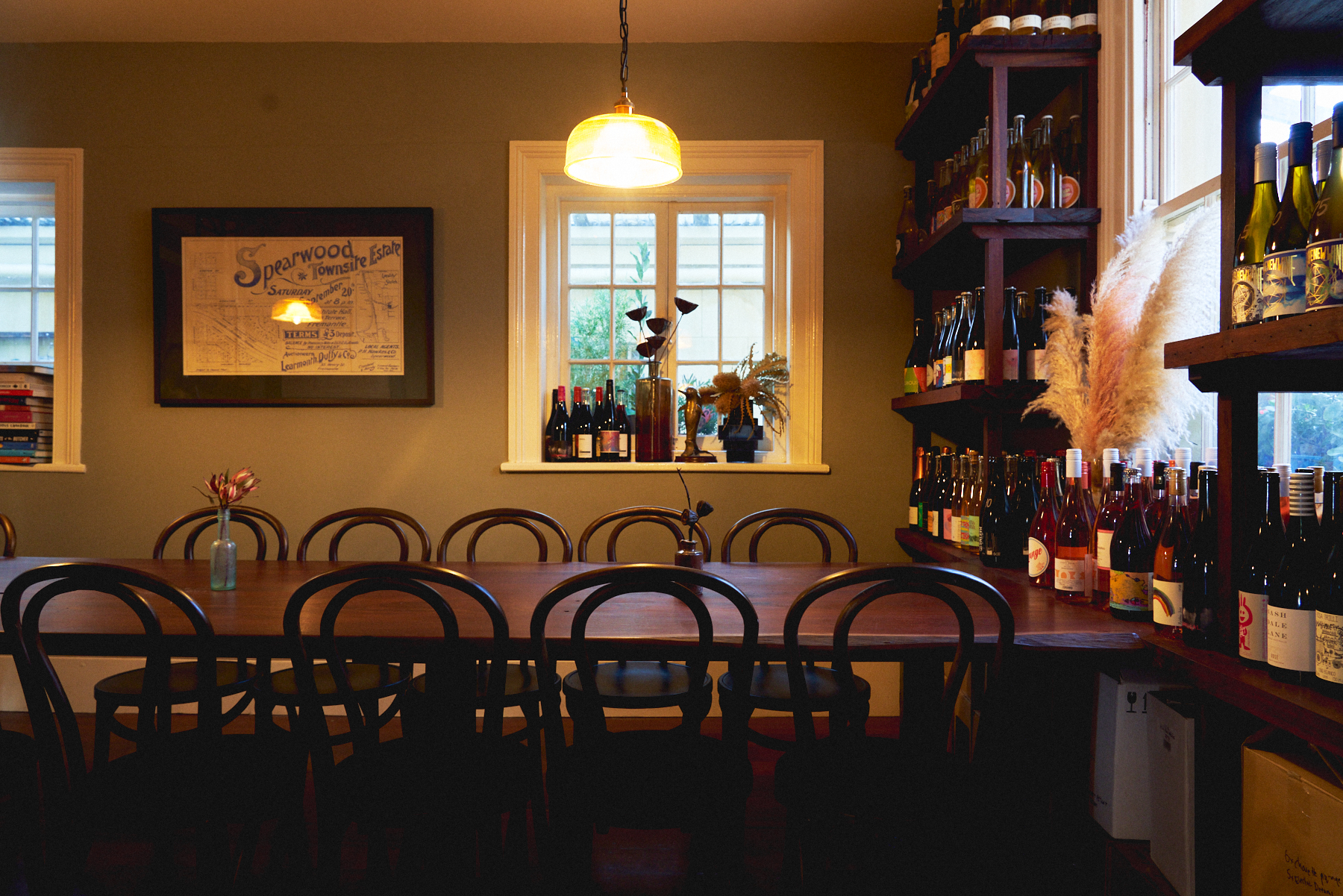 After being forced to watch the new-wave wine bar explosion unfold throughout the Perth metropolitan area, Fremantle got into the action in July with this cosy establishment opened by the Foxtrot Unicorn team. Walls and fridges festooned with vino underscore the team's commitment to the grape while Blaze Young's contribution to the party is a tight edit of wine-friendly plates. Seafood is a strength – go the garfish rollmops, sprats and the taramasalata dip and chips – while roasted sunchokes with burnt honey and goat's ricotta suggests the kitchen understands turf just as much as the surf.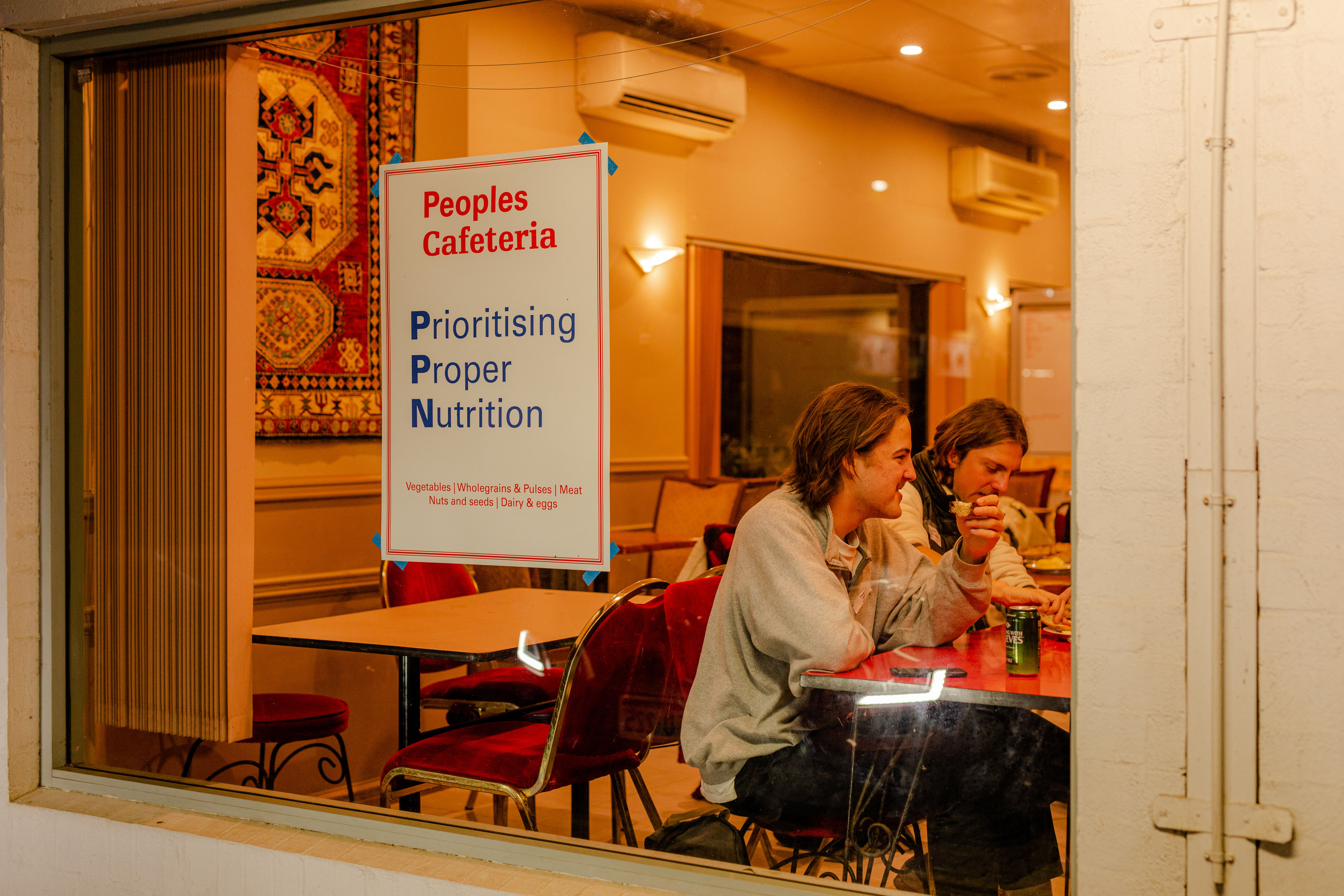 "Hipster sizzler" is how a friend described the North Street Store crew's new Northbridge canteen to me. While there's no denying that nostalgia is a key part of its appeal, Peoples Cafeteria has plenty of substance to go with its retro Australiana style. Whether it's a comforting Nyonya-style chicken curry or textbook Caesar salad, the food is delicious; chef-owner Lachlan Bisset sources good ingredients, and the format and buy-in (you help yourself to the food smorgasbord-style) has been designed so everyone can eat affordably and nutritiously.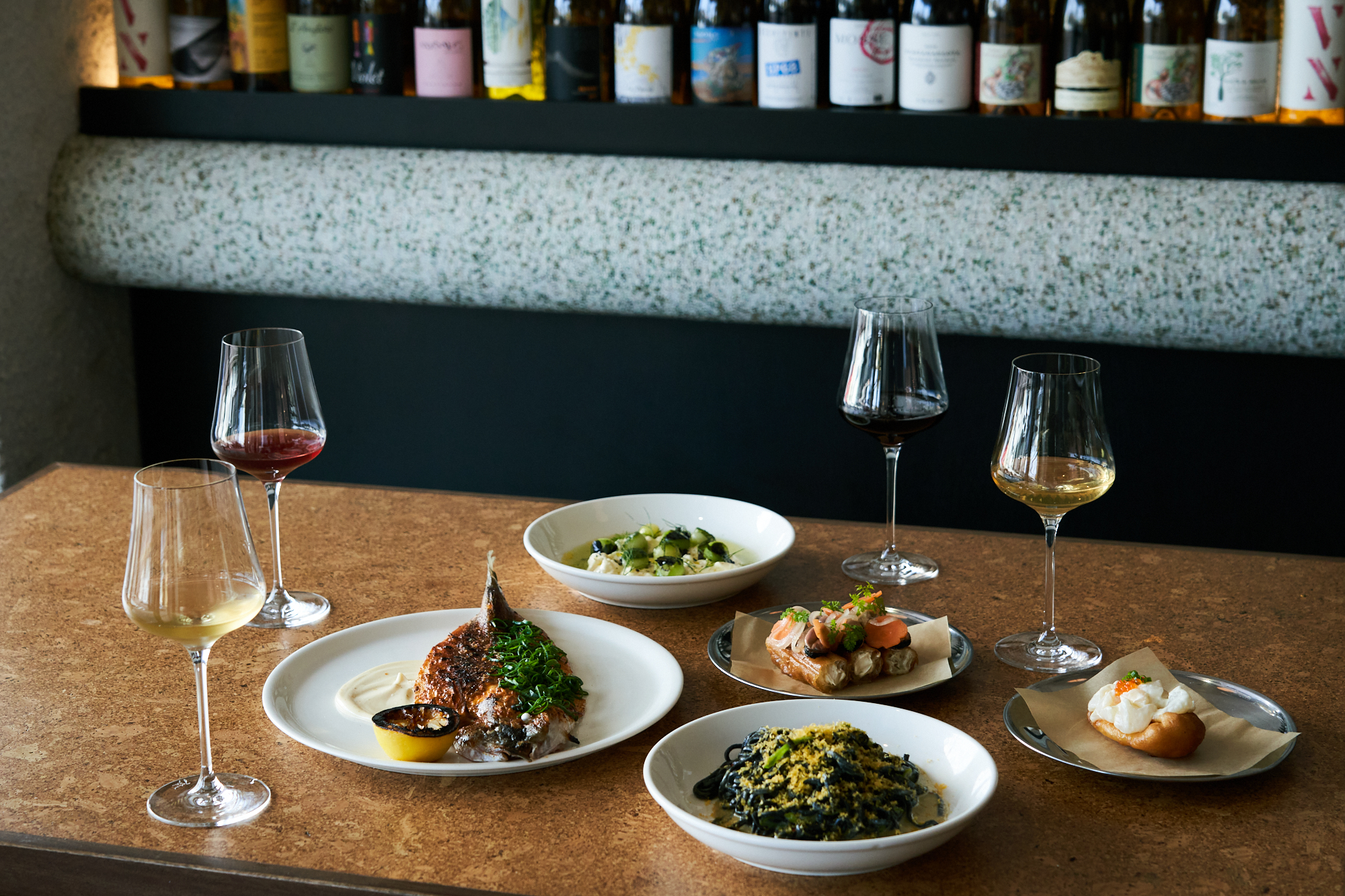 Part bottle-shop, part bar, part restaurant and part '60s design showroom, this Mount Hawthorn newcomer elegantly defies pigeonholing. What you might want to file it under, though, is E for essential, at least if you like lo-fi wines handled with care – management has invested a serious amount in refrigeration to store all its bottles – and bold cooking from Paul Bentley. The Perth chef-done-good describes the menu as food he'd want to eat when popping corks on bottles, and touches on our man's interest in Mexican food (the mole served with grilled chicken, for instance), Italy (sea urchin pasta) and vegetables: here's to you, pumpkin seed dip.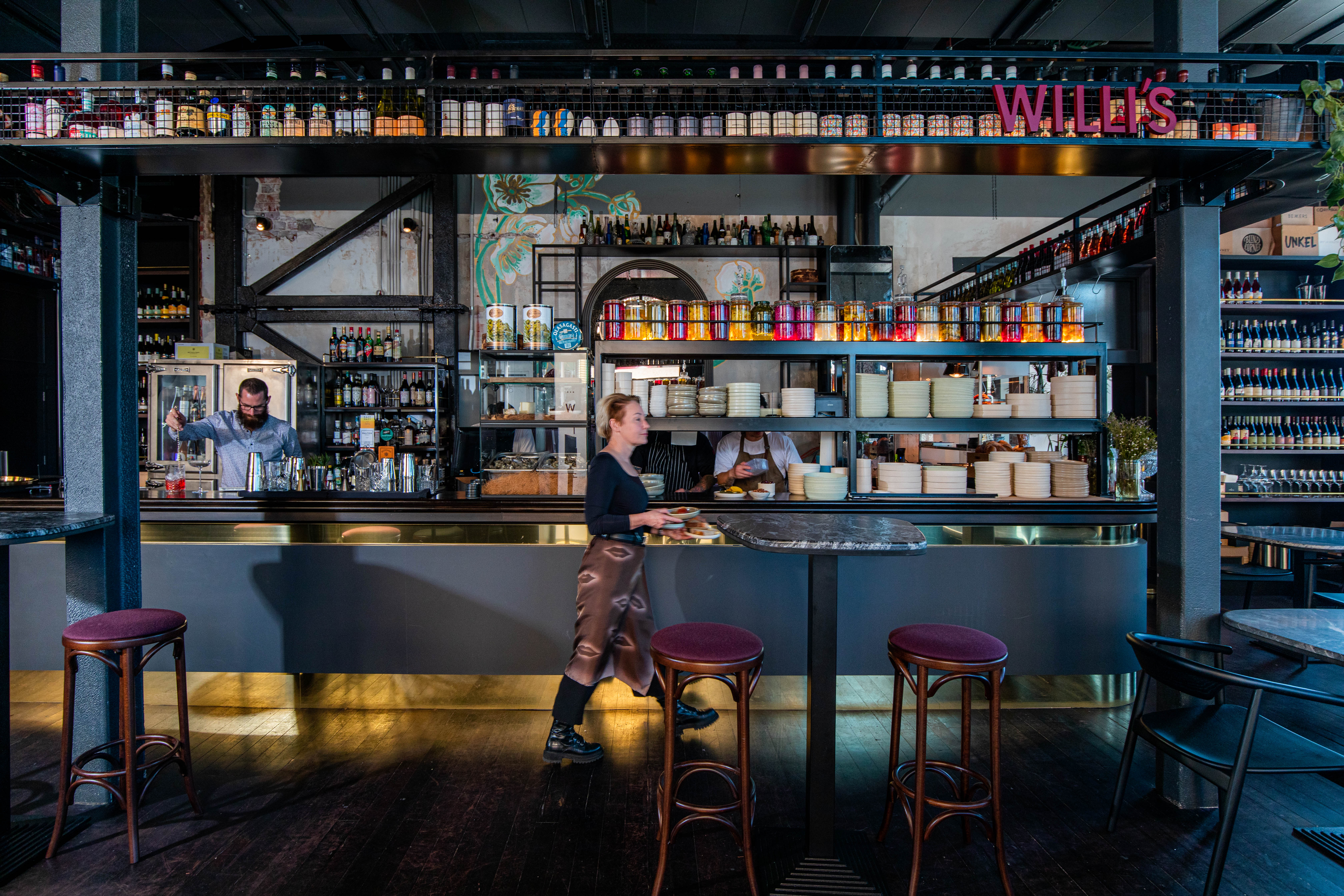 When Willi's opened at The Royal Hotel in September, owner John Parker described the venue's new ground floor wine bar as a "shrine to the vine". Helping Parker bring his vision to reality are wine director Daisy Case – curator of the bar's "playful" wine list – and chef Ricky Lim. The menu has one eye on the lunch time crowd (that'd be the prime rib steak sandwich with mustard cream and changing roasts) while also keeping the small plate crowd happy via kangaroo pastrami pikelets and sake-cured scallop tartare.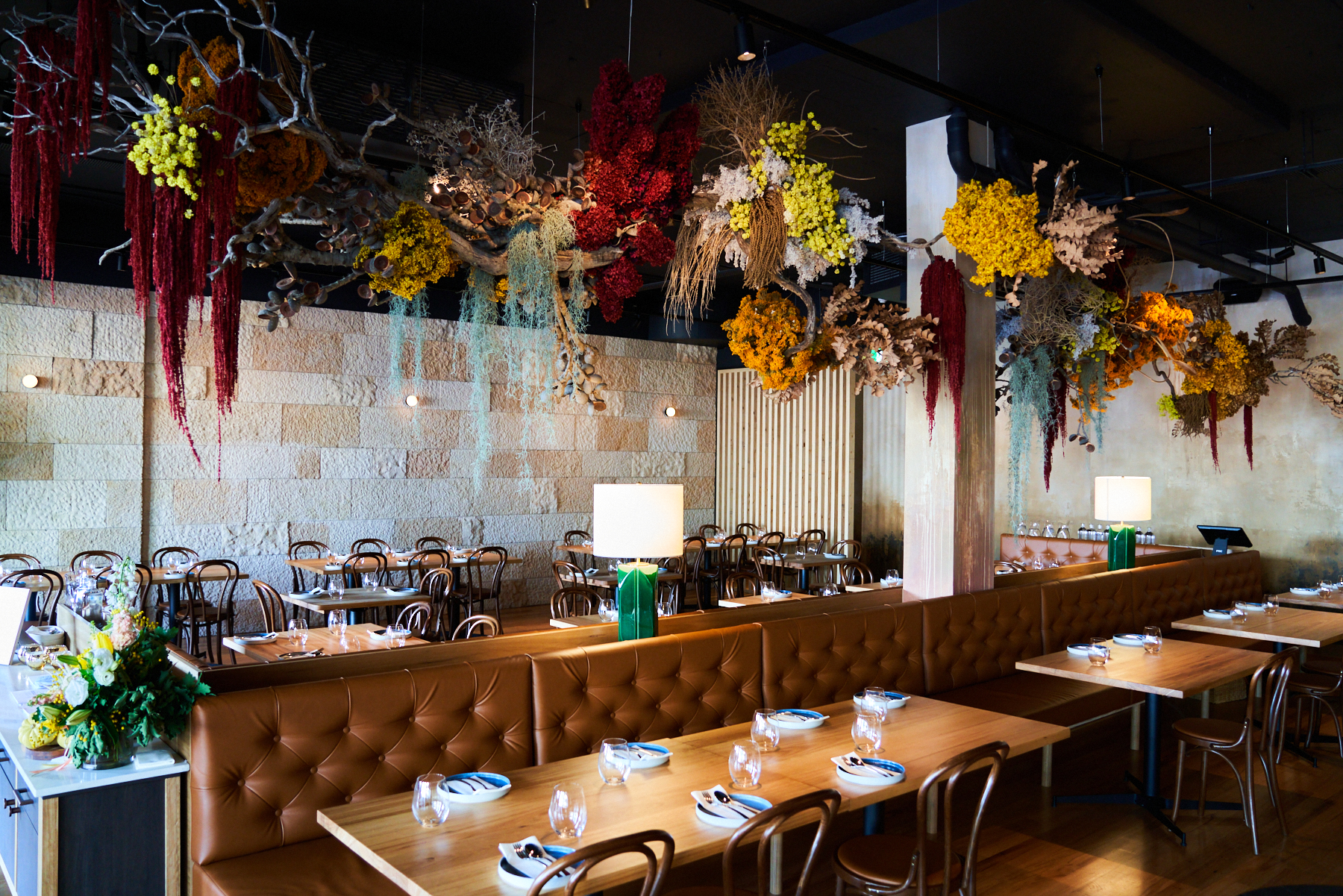 It's tempting to write off the popularity of Will Meyrick's Leederville restaurant as a knock-on effect of the Bali-sized hole in West Australians' lives (Meyrick is the man behind Balinese hotspots such as Sarong and Mamasan). Don't. Will Street is a blast for two very simple reasons: service staff know what they're doing and Meyrick has a firm grasp of the flavours of South Asia, whether it's grilling a perfectly herbal Chiang Mai-style sai oua sausage, or cooking the goat in a Muslim-style curry to that sweet spot between meaty and molten.