sydney
Adelaide

Brisbane

Melbourne

Perth
Updating Soon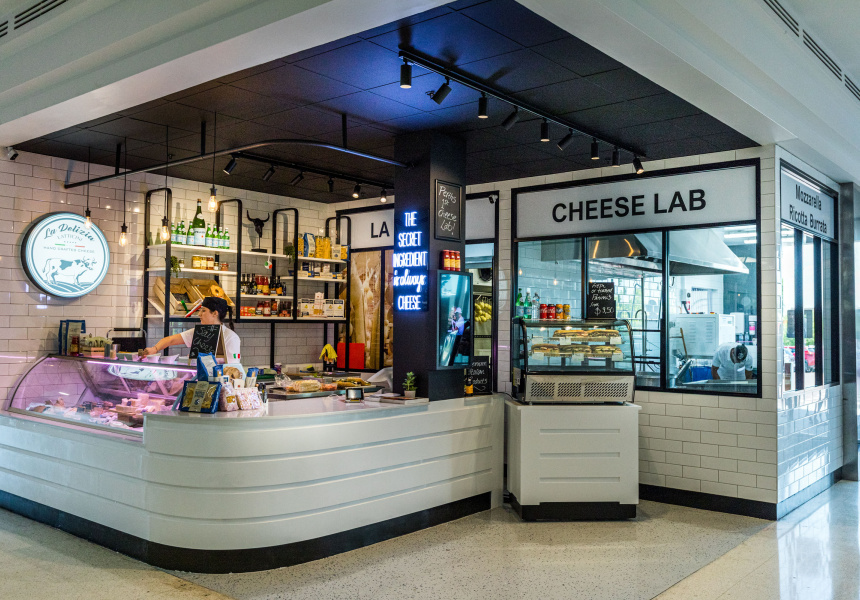 A suburban shopping centre in Perth's south-east is not where you'd expect to find fresh Italian cheeses, made instore, by hand. But there at Hawaiian's Park Centre, among neighbours such as Subway and Coles, sits La Delizia Latticini.
The artisan cheese lab is the creation of Domenico Boccia, who grew up in Naples and spent his youth working in his family's furniture and cheesemaking businesses. After completing a business degree, he moved to Australia in 2015 and met his wife Kirsty.
"In Italy there was work, but not enough to save and grow personally," says Boccia. "In my second year in Australia I bought my first furniture truck, but the production of fresh mozzarella was always in my heart."
The pair opened La Delizia Latticini in early 2020. They're joined by award-winning Puglia-born artisan Antonio Caroli, who makes cheese instore each day using traditional Italian methods and WA produce (including non-homogenised milk delivered twice weekly from farms in the south-west). Customers can watch Caroli in action – turning out fresh mozzarella, ricotta, burrata, stracciatella, scamorza and more – through the glass-walled kitchen. The store also sells traditional antipasto and fresh continental-style rolls.
Italian cheeses are often frozen when imported to Australia, which can affect flavour and texture. Boccia sees educating Perth diners about the benefits of fresh cheese as part of the journey ahead. "We have to teach people the real taste of these products," he says. "If you've always had something frozen, you love that product because you've never tasted it how it should be."
Updated: February 15th, 2020
We do not seek or accept payment from the cafes, restaurants, bars and shops listed in the Directory – inclusion is at our discretion. Venue profiles are written by independent freelancers paid by Broadsheet.