In my personal echo chamber, everyone is going to Japan this year.
By "everyone", I mean my Instagram feed seems full of friends and influencers who've made the trip or are planning to. And there was the wee post-pandemic surge, with nearly seven million visitors between January and April – the country only eased its border control measures for international travellers in October last year.
I travelled to Tokyo for the first time ever in May, a trip that was originally meant to happen in 2020 (cancelled for obvious reasons). The city was everything I'd envisioned – and this impression was magnified by a stay at The Tokyo Edition, Toranomon.
Part of the Marriott International luxury stable that includes Edition locations in North America, Asia Pacific, Europe and the Middle East, this is Japan's first Edition hotel.
It has 206 rooms, including several with private balconies, and 22 suites. You don't have to be staying there to visit; there are 10 spaces open to the public including a restaurant overseen by top British chef Tom Aikens of Michelin-starred London eatery Muse.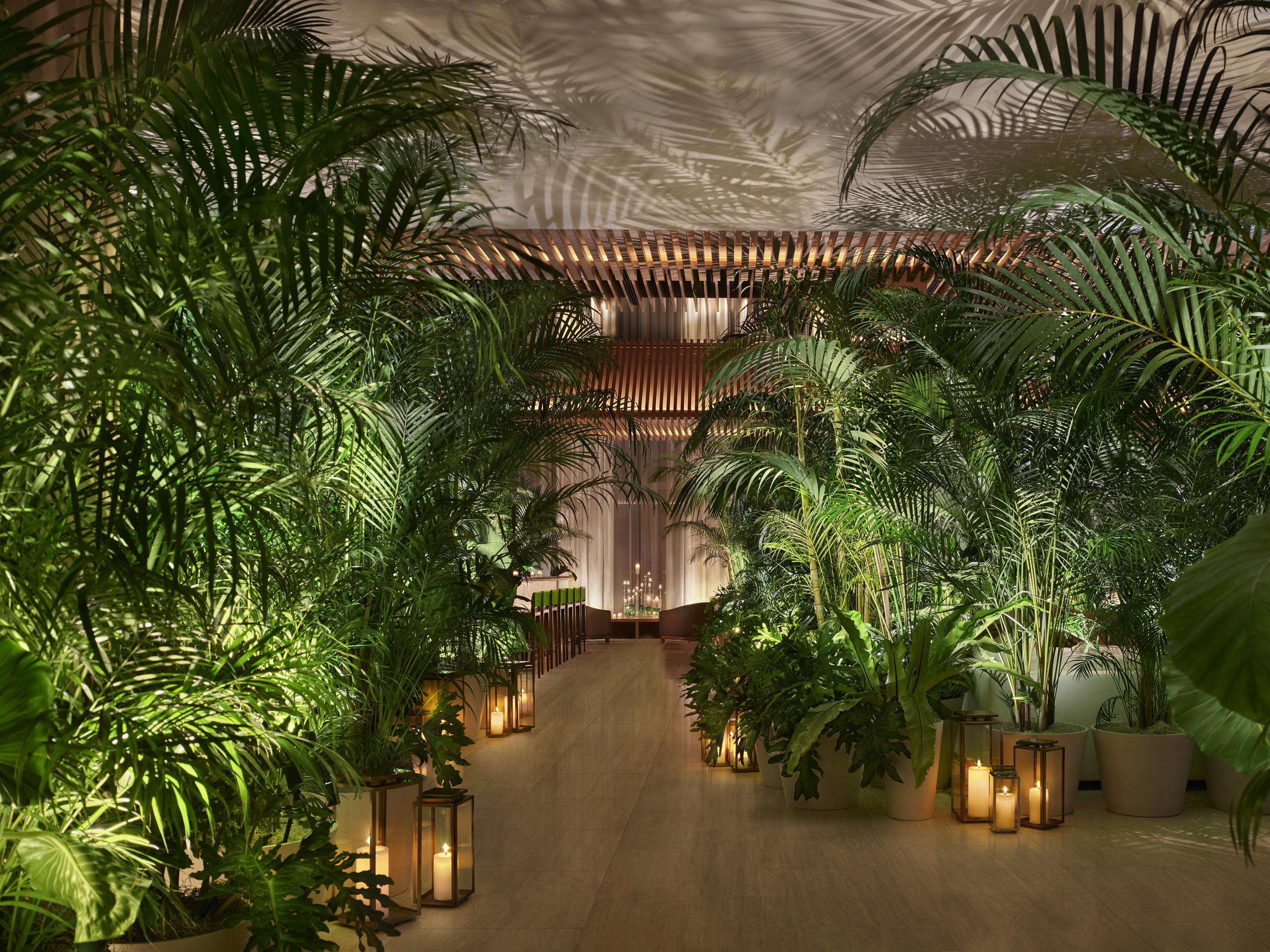 Walking into The Tokyo Edition's ground floor entrance on a particularly hot spring day, I was cooled by the calm of the black-marbled hallway. Edition's custom Le Labo black tea fragrance lingers everywhere, like in its other locations.
The hotel's lobby is on the 31st floor of the Tokyo World Gate, a skyscraper in the quiet business district of Toranomon. It's an easy metro journey away from Ginza's glitzy boutiques and the museums and nightlife of Roppongi, with parks and convenience stores nearby.
The palm-filled reception and lobby is like an opulent greenhouse in the sky. With a layout inspired by Buddhist temples and their central communal structures, the middle bar and lounge areas are surrounded by adjacent dining rooms and entertainment spaces.
Light filters from two-storey windows flanked by gauzy white curtains, and depending on the time of day, you might be surrounded by well-heeled friends and families having high tea, or a group in for cocktails and snacks. The vantage point, looking out over the bright red Tokyo Tower and city sprawl, has people constantly drifting towards the glass for the view.
The Tokyo Edition was designed by prolific Japanese architect Kengo Kuma in partnership with Ian Schrager – the influential hotelier behind every Edition (also known for co-founding Studio 54).
Together, they've created what they describe as an "urban resort", a place of respite that manages to be both serene and lively. It's polished and luxurious, but far from stuffy.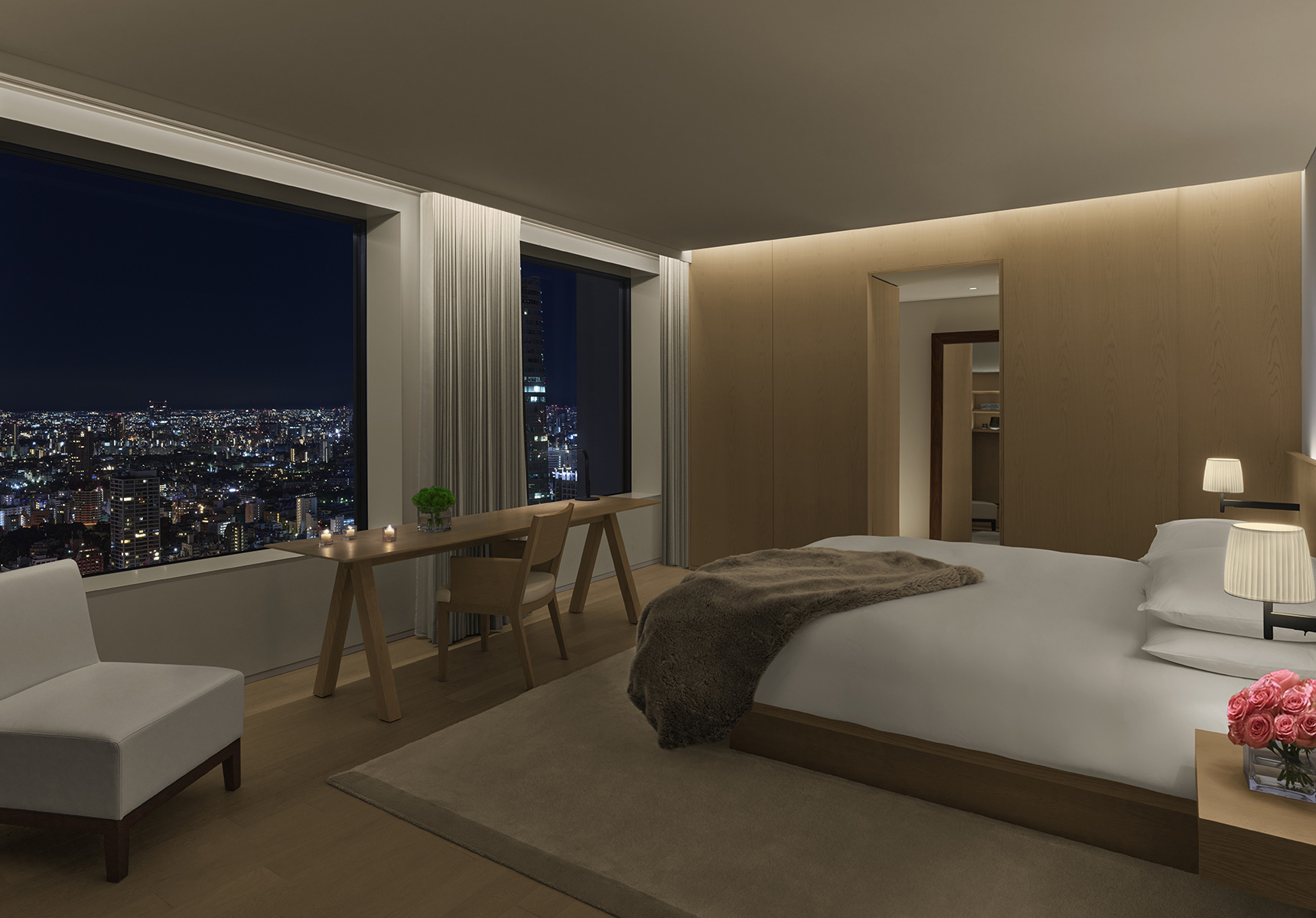 "Edition aims to attract the 'global creative class'," says Anshul Kaul, managing director of The Tokyo Edition, Toranomon. "They are 'in the know' tastemakers seeking the next great authentic experience, not the next hot trend."
(As if in direct confirmation of these words, Spanish pop star Rosalia was staying at the Edition while I was there – making use of the gym the one day I happened to be motivated enough to exercise.)
You can see Kuma's passion for natural materials and harmonious design throughout the hotel, especially in the yamato-bari-style cedarwood – a traditional, undulating Japanese wood cladding that adds visual rhythm to a space. It's paired with jewel tones of Yves Klein-esque sapphire blue or jade green in the restaurant spaces, and gilded accents with black marble in the Gold Bar – the 87-seat cocktail lounge on the first floor.
While Tokyo's not renowned for spacious hotel rooms, even the Edition's most entry-level deluxe room is 42 square metres, with a plush king bed (or the option for two queens).
No matter which country they're in, all Edition rooms have variations on the same pared-back colour palette – here, tones of cream and light wood, clean lines and sandy carpet fit well with that famed Japanese minimalism, ensuring the city view is a focal point.
Even if you tend to be your messiest self in a hotel room (guilty), twice-daily housekeeping ensures everything's kept in order.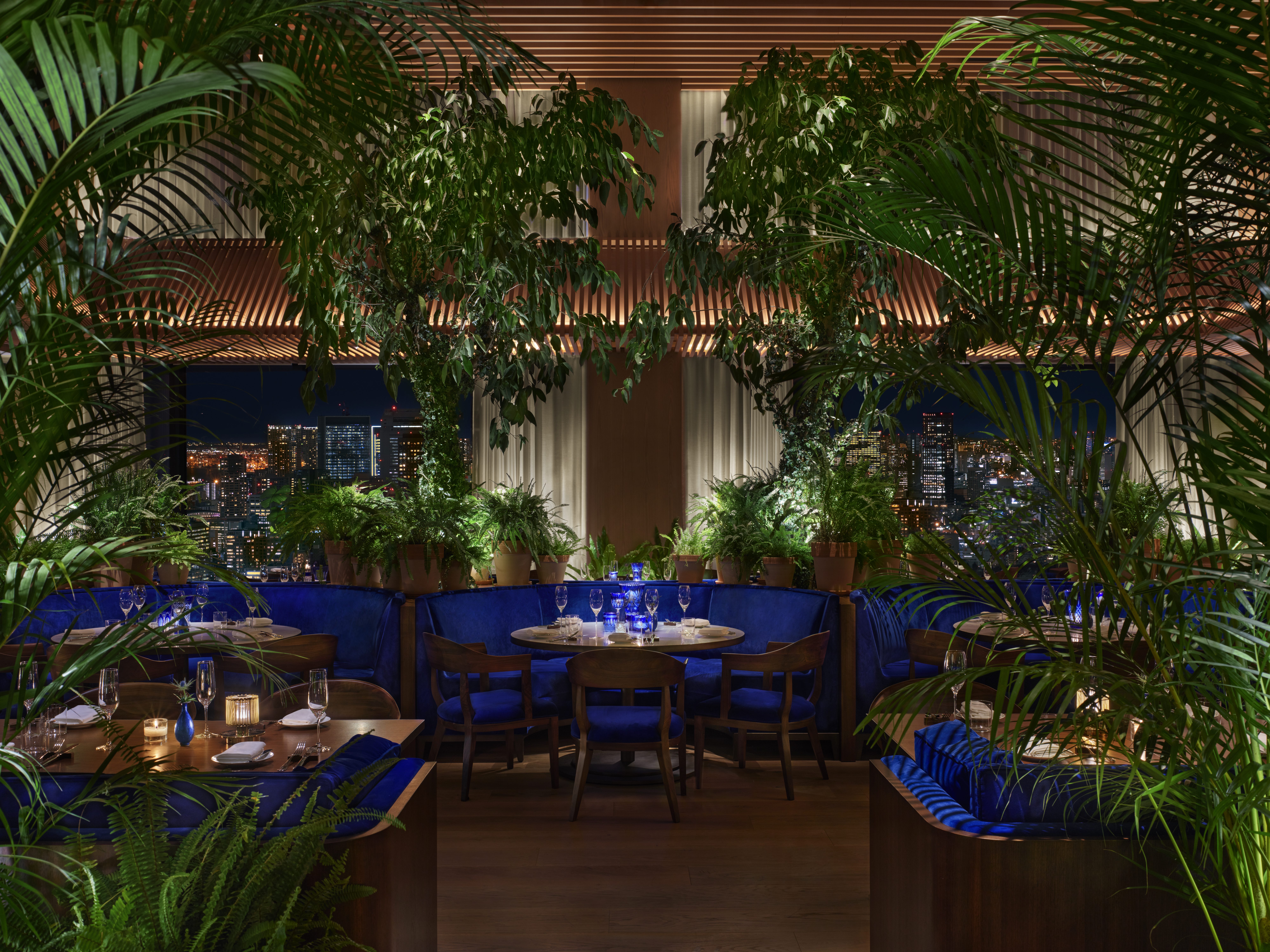 The service is friendly and warm, whether making your restaurant reservation at the concierge desk or taking your order at breakfast in the Blue Room – the hotel's more relaxed eatery that's open morning, noon and night. I suggest you go for the Japanese breakfast set – a delicious and pretty spread that includes grilled fish, simmered vegetables, miso and seasonal fruit.
Dine at the signature restaurant, The Jade Room & Garden Terrace, and you'll be enjoying Tom Aikens's seasonal dishes that blend Japanese and Western influences, available as a la carte or tasting menus.
What makes The Tokyo Edition special is its blend of serenity and personality. It has all the luxurious trappings you desire for a peaceful and comfortable base at the end of a 25,000-step day, but it never feels overly formal or uptight.
Another slightly more boutique Edition is set to open in Tokyo's Ginza district later this year, and I'd be lying if I said I wasn't already plotting my return.
editionhotels.com/tokyo-toranomon
The writer stayed at The Tokyo Edition, Toranomon courtesy of the hotel.