This year in India, Diwali – the festival of lights – falls on November 12. But those in Auckland can celebrate earlier, with the BNZ Auckland Diwali Festival taking place this weekend on November 4 and 5 in Aotea Square.
It will be a riot of colour, song, dance, fireworks and – of course – food, as the Indian community shares its biggest annual celebration with Tāmaki Makaurau.
Head to the CBD for a variety of Indian street food – you can grab a samosa, vegetable curry with roti, dahi puri or momo (dumplings) – and a mango lassi or masala chai to drink. Tucking into a pani puri or a roti with vegetable curry is even more fun when you're surrounded by singing, dancing and bucketloads of infectious joy.
There will be a Bollywood dance competition, rangoli workshops, yoga workshops and plenty more to see and do.
After this weekend, you don't have to miss out just because the party is over – there are still plenty of places you can go for great Indian dishes year-round. Broadsheet spoke to two prominent Auckland Indian food experts, Lesley Chandra from Sidart and Perzen Patel of Dolly Mumma, for insider secrets on where to go.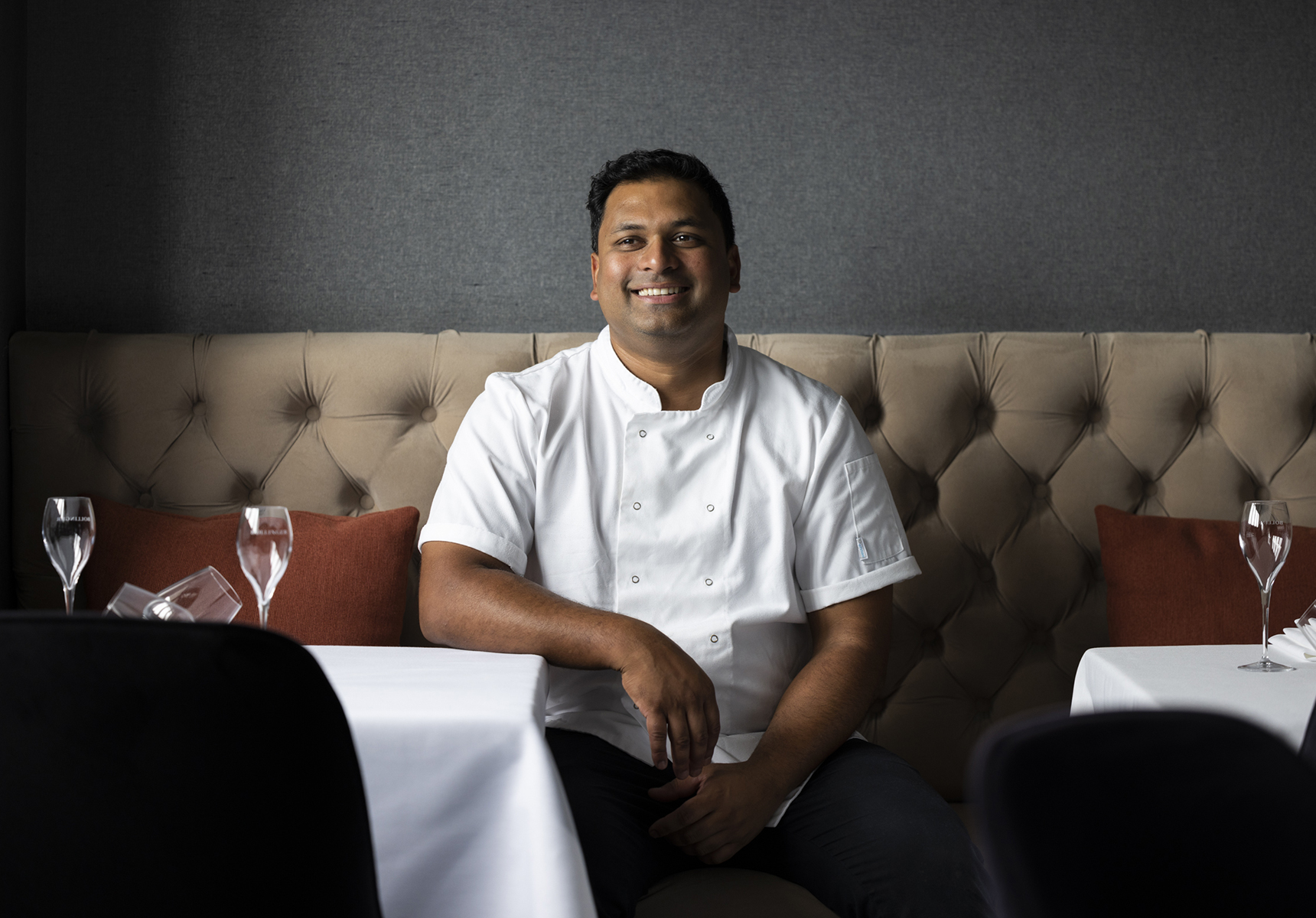 Lesley Chandra
Lesley Chandra is owner and executive chef of acclaimed fine-dining restaurant Sidart. He says his home Diwali experience has scaled back drastically over the years. "Growing up in Fiji, it was a big thing. I remember Mum making sweets and us lighting diya [oil lamps]. The whole street – even the whole community – would do it and there were always fireworks, which we loved as kids! It's a bit different these days."
Despite being a highly accomplished chef, Chandra says his mum makes the best sweets. "I absolutely cannot make them like she does – it takes so long and I don't have the patience!" Instead, he gets his fix of jalebi and barfi from Bikanervala in Henderson, and Mithaiwala in Sandringham. "I live in Henderson, so it's good to have somewhere close for an Indian sweet fix out west."
Unsurprisingly, when he's looking for a more elevated experience he heads to Cassia or Kol. Having worked for Sid and Chand Sahrawat for seven years (he eventually bought Sidart from them in 2021), he still has an immense fondness for their dining experience. Another favourite is VT Station in Newmarket. "I love their dal makhani and all their entrees – especially their spiced lamb chops." His other go-to is Saravanaa Bhavan. While it's a large chain restaurant in India, there's only one outlet in Auckland and it's very popular with the Indian community. "They do everything so well – I love their dosa and idli [a South Indian savoury rice cake], and I can't believe the prices. It almost seems criminal to pay so little for such good food."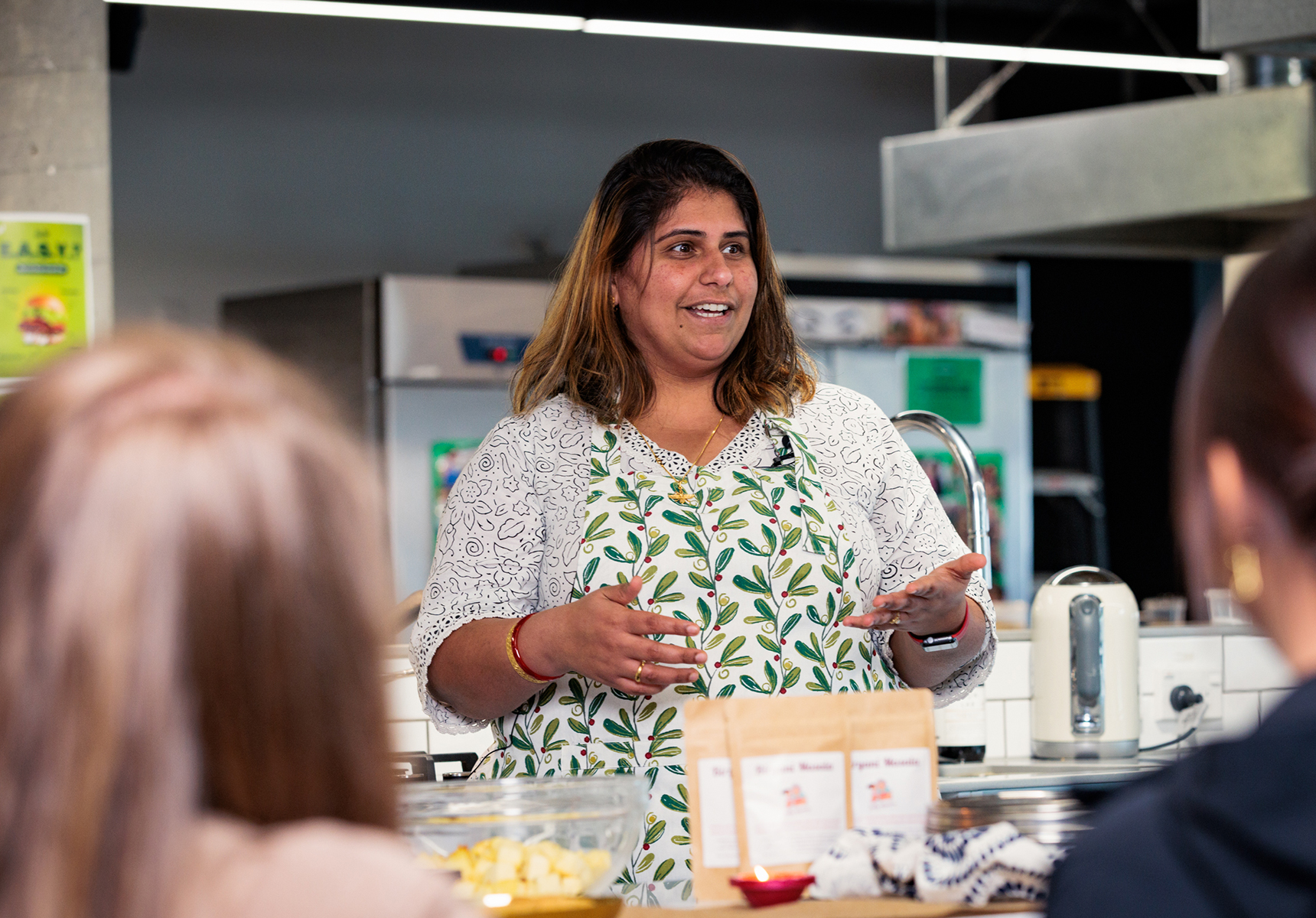 Perzen Patel
Perzen Patel owns Dolly Mumma, a producer of authentic Indian pastes and spice blends, and also leads food walks around Auckland's Indian food hub, Sandringham. She's doing special tours for Diwali, visiting food trucks, Indian grocers and restaurants.
Patel has spent equal parts of her life here and in Mumbai. She is Parsi, so while her family didn't celebrate Diwali per se, it was all around her and she loved the spirit of celebration. She remembers the skies of Mumbai lighting up with fireworks. "We celebrated Diwali, but only the parts we enjoyed, like rangoli, shopping for new clothes and utensils – and of course, the feasting."
Patel's mum didn't make traditional mithai (Indian sweets) or dishes like Diwali faraal from scratch – but always cooked gajar ka halwa (a carrot-based sweet dessert pudding) and caramel custard. "Receiving big boxes of dried fruits and participating in rangoli competitions with friends in the apartment complex I lived in are Diwali memories I hold dear."
This year, she can't wait to guide people around her favourite spots while explaining Diwali and its history bite-by-bite on her Sandringham walk. There's a lot of sampling. "I never get sick of introducing people to the flavours of my childhood and I love seeing their faces when they try all these new tastes."
When people ask her for a go-to list for Auckland, she always recommends the same places. "For small plates and fancy chaat, Chaat Street in Parnell is great. For swankier Indian food with a fun vibe, it's got to be Satya Chai Lounge. And if you want a tasty biryani to serve up at your next dinner party, you can't go past takeout from Bawarchi in Sandringham."
Madras Cafe is also in that area and is a favourite for good-value food. "I love their ghee roast dosa – and you have to try Eggs and More for a chaat binge. Their unlimited pani puri for $20 is a family favourite."