There's a saying about accessorising that goes, "Before you leave the house, look in the mirror and take one thing off". "I'm definitely a piece-on person," says Jessica McCormack, with a laugh, after walking in the door of her jewellery label's townhouse in Mayfair, London. "I have such a pared-back fashion sense, that I feel like I can get away with putting extra jewellery on."
On the day Broadsheet visits, she is wearing a "big school run look" – a white T-shirt, tailored blazer and loose jeans paired with a Diamond Cross Single Gypset hoop earring and three other circle-shaped Diamond Gypsets. Each is set in a Jessica McCormack signature setting, the Georgian cut-down, where a layer of blackened metal surrounds each stone in a button-back design. This softens the look of the diamonds and is comfortable to wear all day.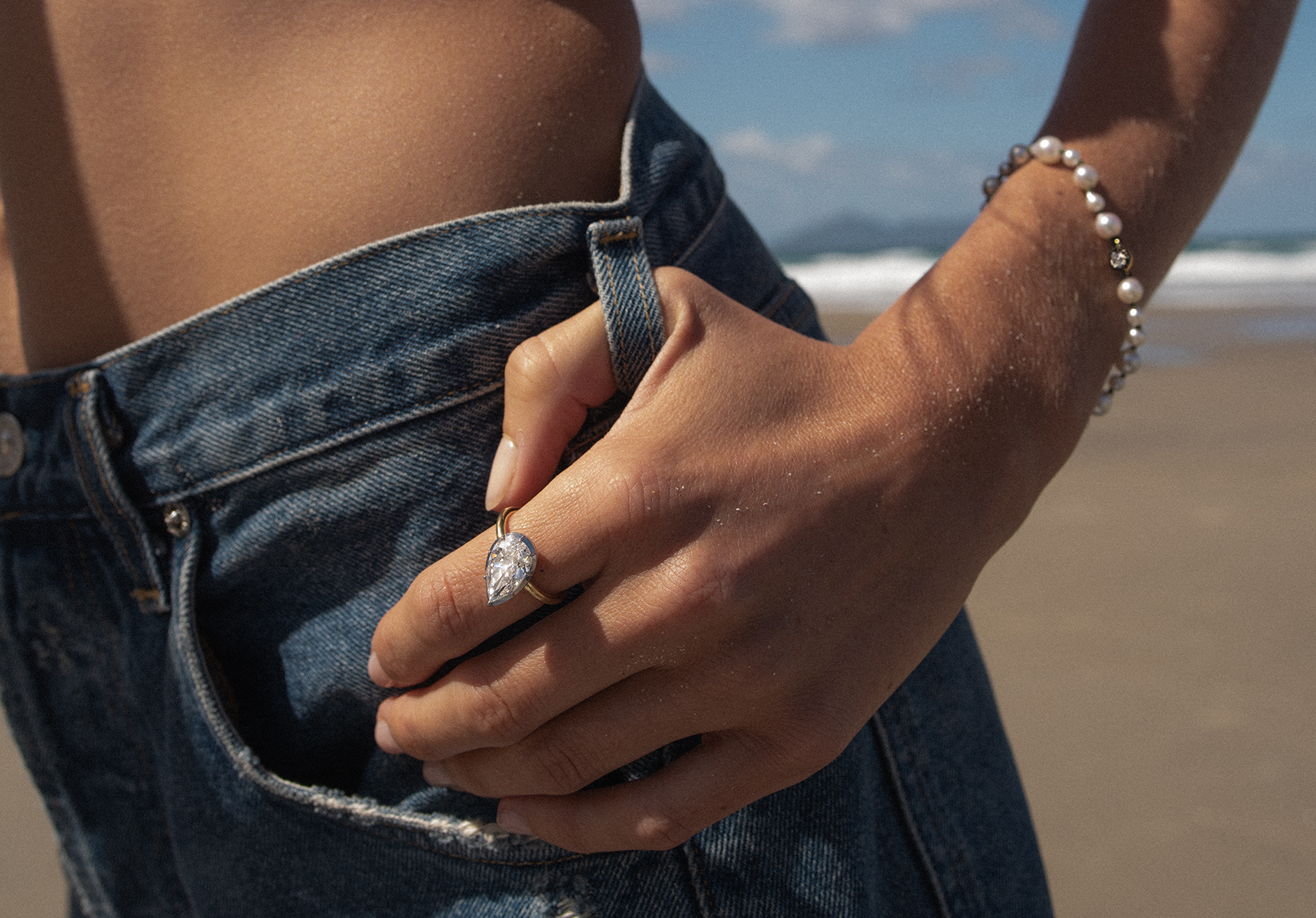 "I just wanted diamonds that I can wear in New Zealand or I can wear here," says the Christchurch-born, London-based jeweller to the stars. McCormack's clients, most of whom are self-purchasing women, appreciate her more casual (but never careless) approach to their most precious pieces.
Notable people who wear her "Day Diamonds" include Madonna, Zoë Kravitz and Rosie Huntington-Whitely as well as the Beckham brothers. Such a strong client list has grown through word of mouth. "That is so incredibly powerful. And that's how my entire business came to be," says McCormack.
In New Zealand, Jessica McCormack is sold exclusively at Simon James. The furniture designer is her brother-in-law, and his store is now the only place in the world, outside of Mayfair, where the pieces can be purchased in-person.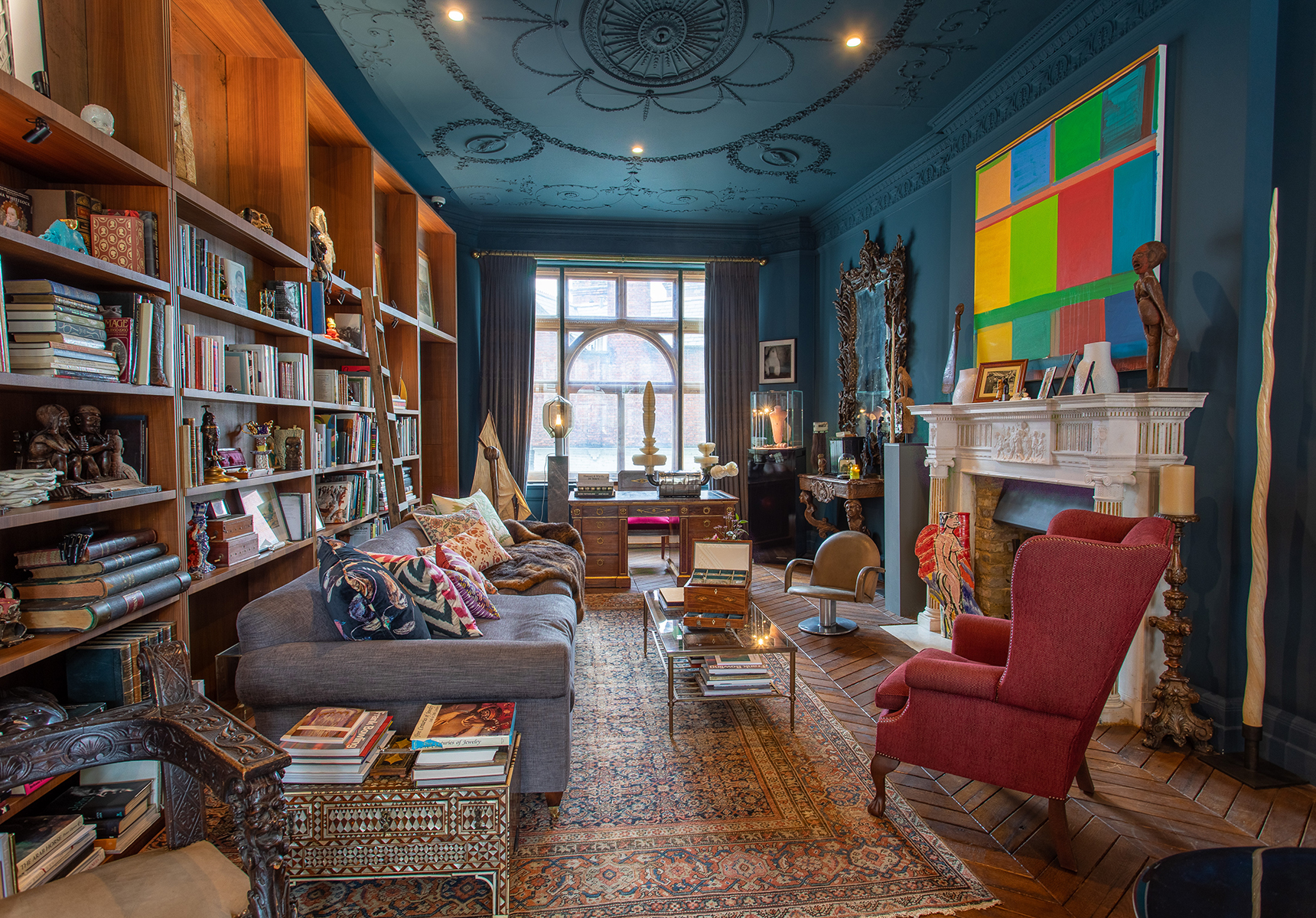 The Jessica McCormack London home is a grand, red-brick, Victorian-era townhouse. It was designed by architects Powell Tuck Associates and is filled to the brim with an ever-changing array of art and antiques, alongside her Edwardian display cases. "I'm just a very, very visual person," says McCormack. "That's what I do in the house, you can see, but also with the jewellery collection."
Part salon, part atelier, Jessica McCormack invites her visitors to sink into the plump sofas here and discuss bespoke pieces made with diamonds either collected over time or sourced carefully with Kimberly Process certification. She also helps with existing jewellery wardrobes – including refurbishing heirloom pieces or creating "party jacket" rings to dress up others. "We totally burn the sage and give them a new lease of life," says McCormack. "Otherwise, it just sits there in the safe gathering dust. You should be able to be wearing this, or somebody else could be wearing it, in 100 to 200 years' time."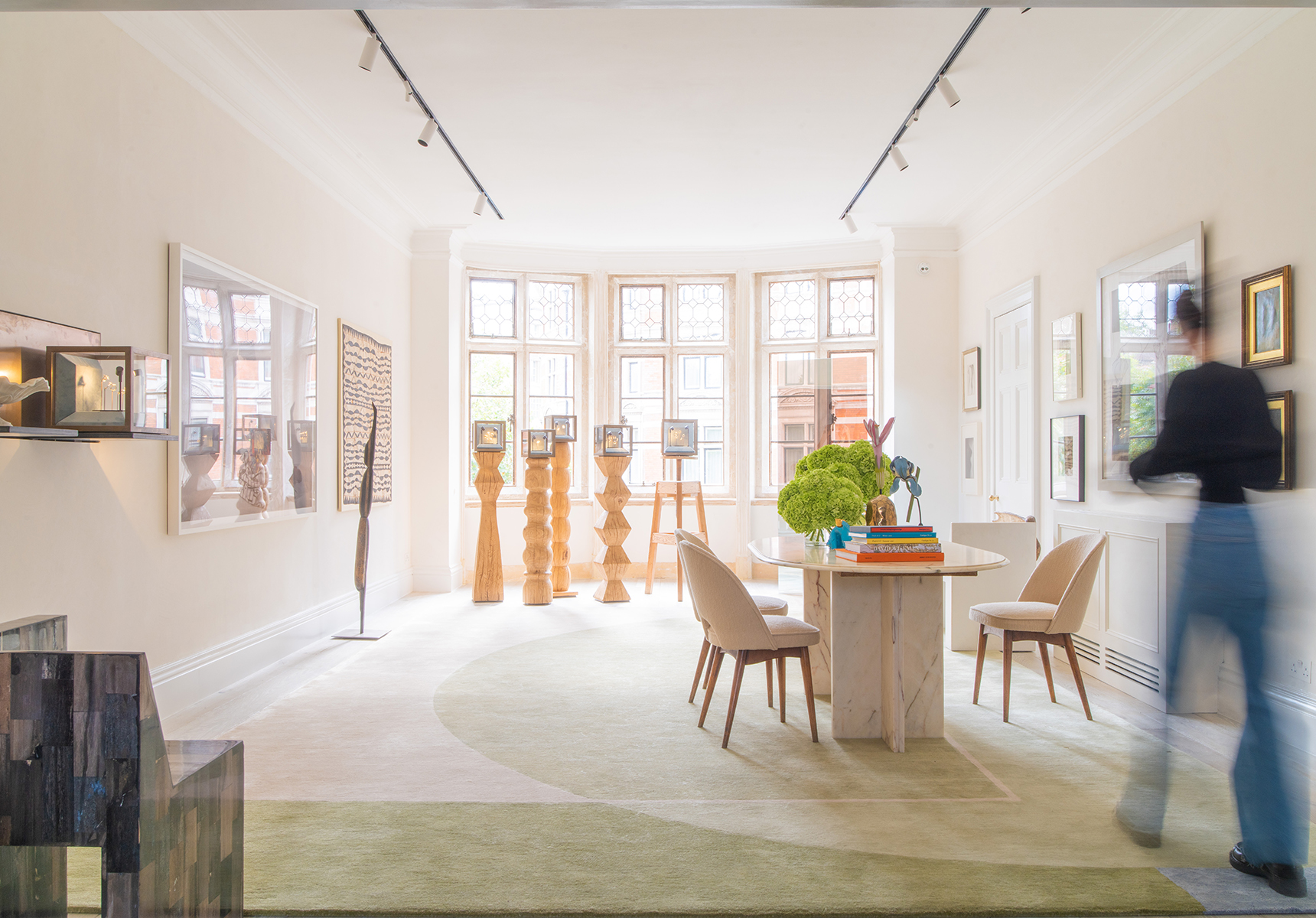 The Townhouse, at 7 Carlos Place, is an extension of McCormack's style. The first floor (one of six), opens to a showroom, with a secret garden out the back. Up a sweeping staircase is the mahogany library room, then up a bright-green stairwell is a light and airy bridal viewing suite, followed by a private design studio.
We're drinking green tea in the library, where there is an (at times) roaring fire with a sculpture by Irish artist, maker and designer Joseph Walsh nearby. Among the belongings on the mantel is a photo from her wedding. Even if you're not there for the jewels, you can enjoy the art, objects and books.
Bringing it all together is the hard part. "To make something look like it just belongs actually takes quite a lot of thought. But also, being a little bit free with it and having fun with it. And that's what I feel this house encapsulates."
McCormack's father was an eclectic art and antiques dealer, whom she says had a "possession-obsession" like her. "He collected [things that were] special in his mind," she says. "He had a very eclectic eye, and a great way of pulling things together – different genres, different price points."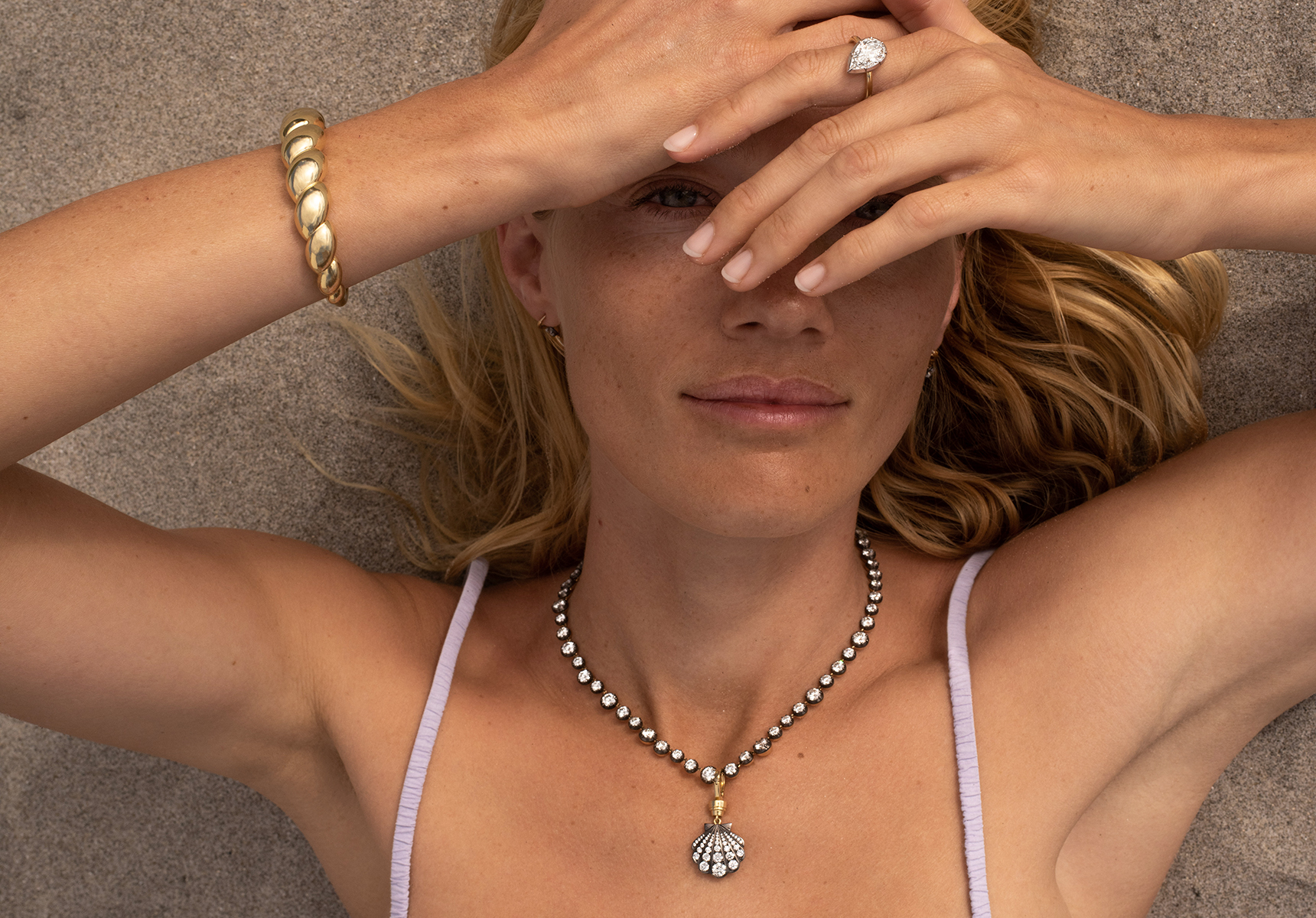 When she was younger, McCormack would often come home to see that a piece of art or furniture had been passed on. It's the same at Jessica McCormack – she has ended up selling three engagement rings off her finger (all her own, each replaced as it has sold), and seems worried the next one may go. "I'm not even wearing one now," she says. "Maybe I'll go resize something downstairs [to wear]."
Jessica McCormack is one of the few jewellery houses in London where pieces are made on the premises. In a basement workshop, eight craftspeople preserve rare and traditional jewellery-making techniques, while also embracing contemporary innovation. "It's a fine balance," says McCormack, who herself is self-taught. "Old and new. A little bit masculine, a little bit feminine. I think half the battle is just finding things that you don't want to take off, and then you can't help but become big."
McCormack began her luxury jewellery knowledge at an internship at Sotheby's on Bond Street, which she landed after meeting someone with a connection while travelling in Morocco and writing to her every month for a year. She moved from New Zealand to London for the position.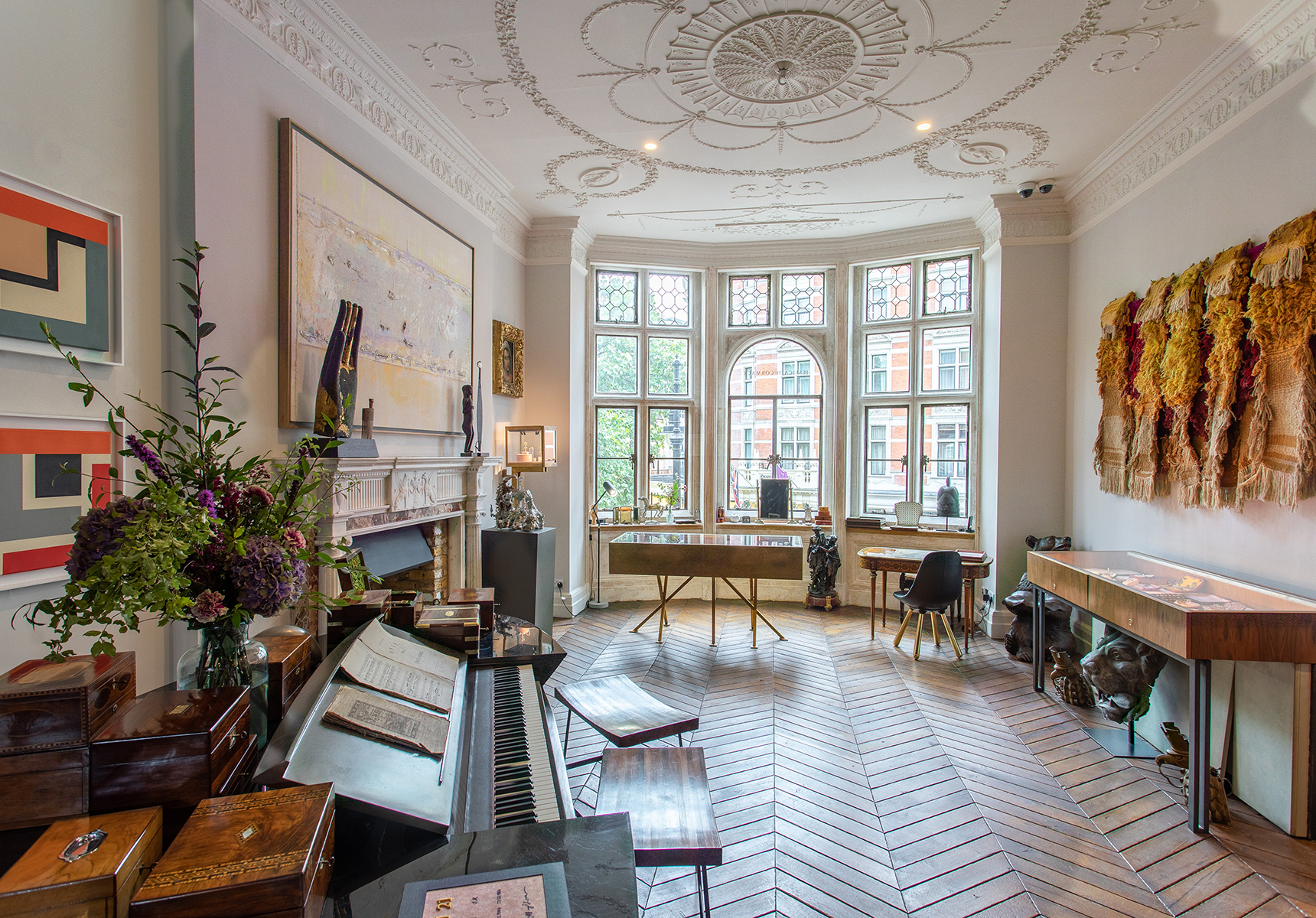 Her placement in the jewellery department was by chance, but she was soon entranced by international crown jewels and 1920s Cartier. After the internship, McCormack met and worked with diamantaire and art collector Michael Rosenfeld to learn a trade perspective. "It was not even remotely glamorous, in any way shape or form."
However, one day Rosenfeld asked McCormack to design something. She created a suite of jewellery that placed special stones with found objects, and that led to the launch of her first collection Messenger of the Gods in 2008. Rihanna was one of the first to wear it.
Despite having high-powered connections and her own big fancy store, McCormack admits to still feeling intimidated by other "big fancy stores". But being from New Zealand has inadvertently helped her grow an ambitious business. "I think New Zealanders have a great work ethic, and they are also very (in hindsight) brave because, if I knew everything I do now … Would I even start anything?"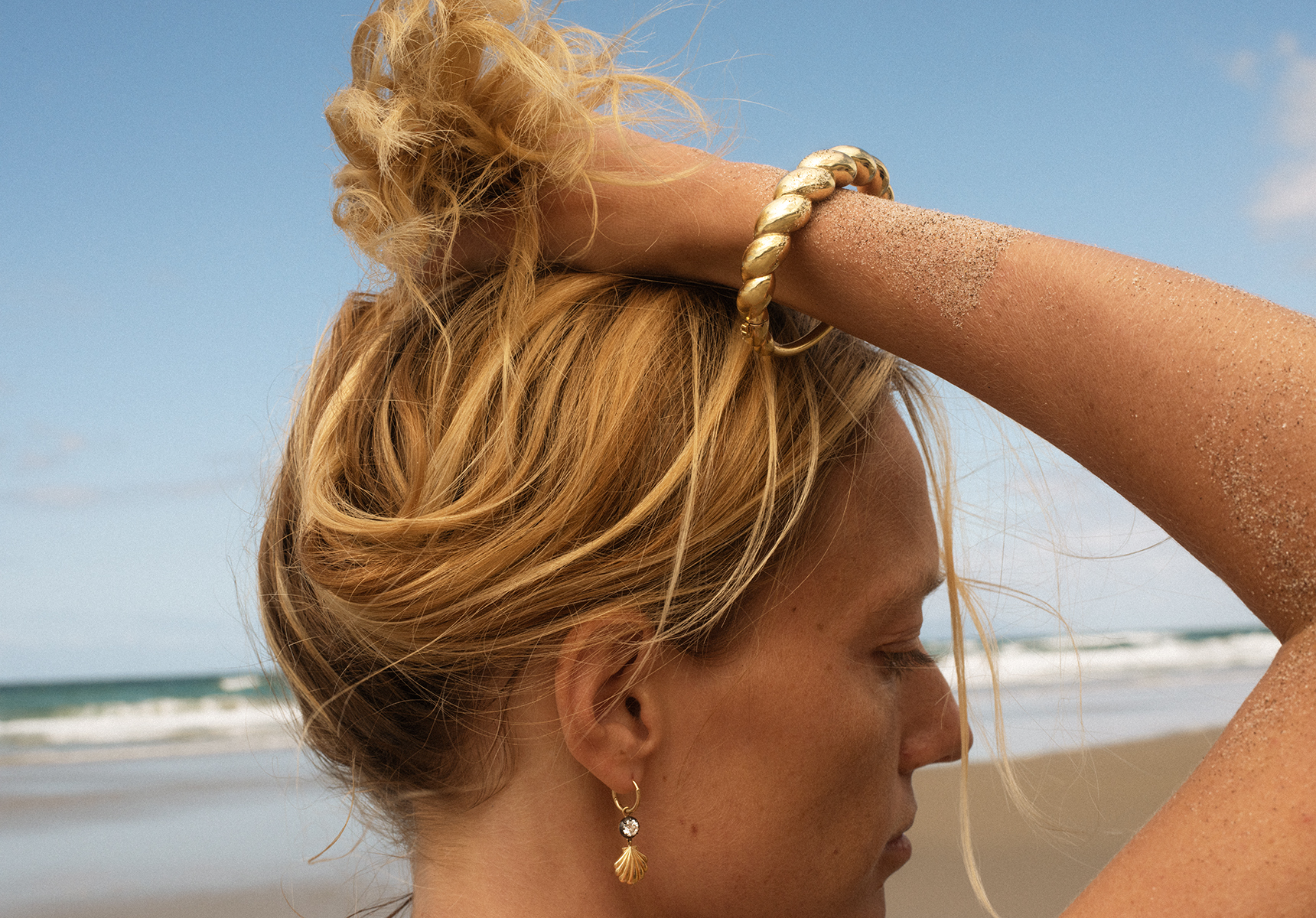 Being an outsider, at first, did help McCormack become known as a "diamond disruptor", which has suited her business well. Last year, Jessica McCormack dressed Adele in over one million pounds of jewellery for an appearance on The Graham Norton Show, which she kept on at a nightclub afterwards. While this alarmed its insurer, the team felt validated as all ended well, with the jewels put back in the safe. "The diamonds are incredibly rare and very high in value … but then it's how you wear it," says McCormack. "I design for all women, and they all have their certain style, but the jewellery can meld into that."
To celebrate the Townhouse's 10th birthday, McCormack hosted a party. There was a three-tiered cake and games for guests to play next to the contemporary sculptures, vintage black and white photography and Pacific art on display. Celebrating and being inspired by "everything" makes sense when beauty is all around.