Slow-cooking is more than just a method for producing fall-apart meats and intensely flavoured broths. It's a ritual – one that takes over the house for hours upon hours, gradually building anticipation for that sublime moment you get to sit down and take your first bite.
In winter we crave this comforting, hours-long dance of deepening aromas and leisurely kitchen activity – a stir here, a baste there – almost as much as the hearty curries, roasts, stews, ragus and soups that appear at the end.
Here are 13 of our go-to slow-cooking recipes. Each one is guaranteed to bring the cosiness. We've arranged them by cooking time, beginning with the lengthiest.
Broadsheet Access members get special tables at busy restaurants, tickets to exclusive events and discounts on food, coffee, brand offers and more.
Find out more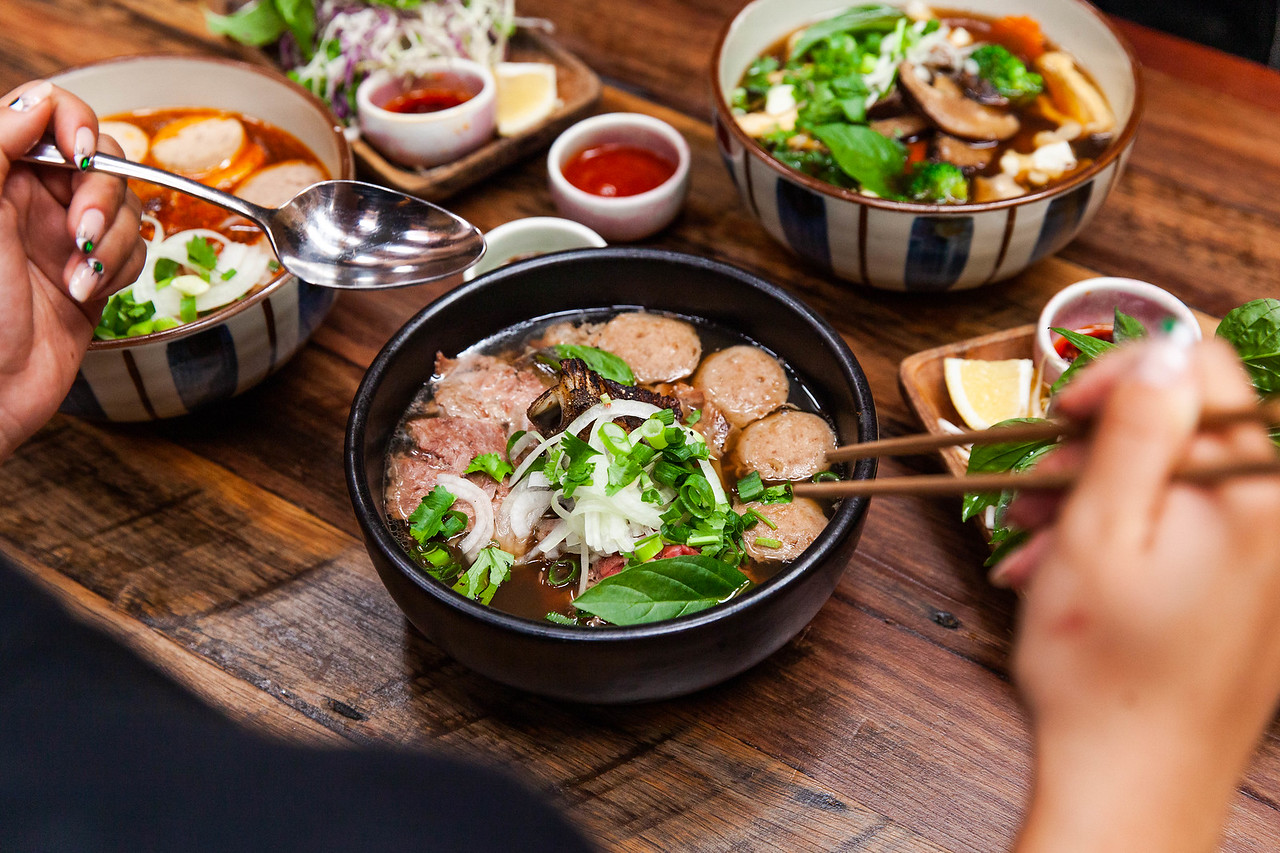 The term "slow-cooking" is almost inadequate when it comes to ramen and pho. The comforting soups can simmer for multiple days, extracting collagen from the meat and bones. This recipe, from Sydney restaurant Hello Auntie, has been simplified slightly for home cooks but sacrifices none of what makes pho one of the world's greatest soups. The heady beef and chicken broth contains ginger, fennel, cloves, star anise, cinnamon, pepper, liquorice and cardamom, plus slow-cooked beef meatballs and brisket.


Chiswick's Moran Family Lamb Shoulder – 6.5 hours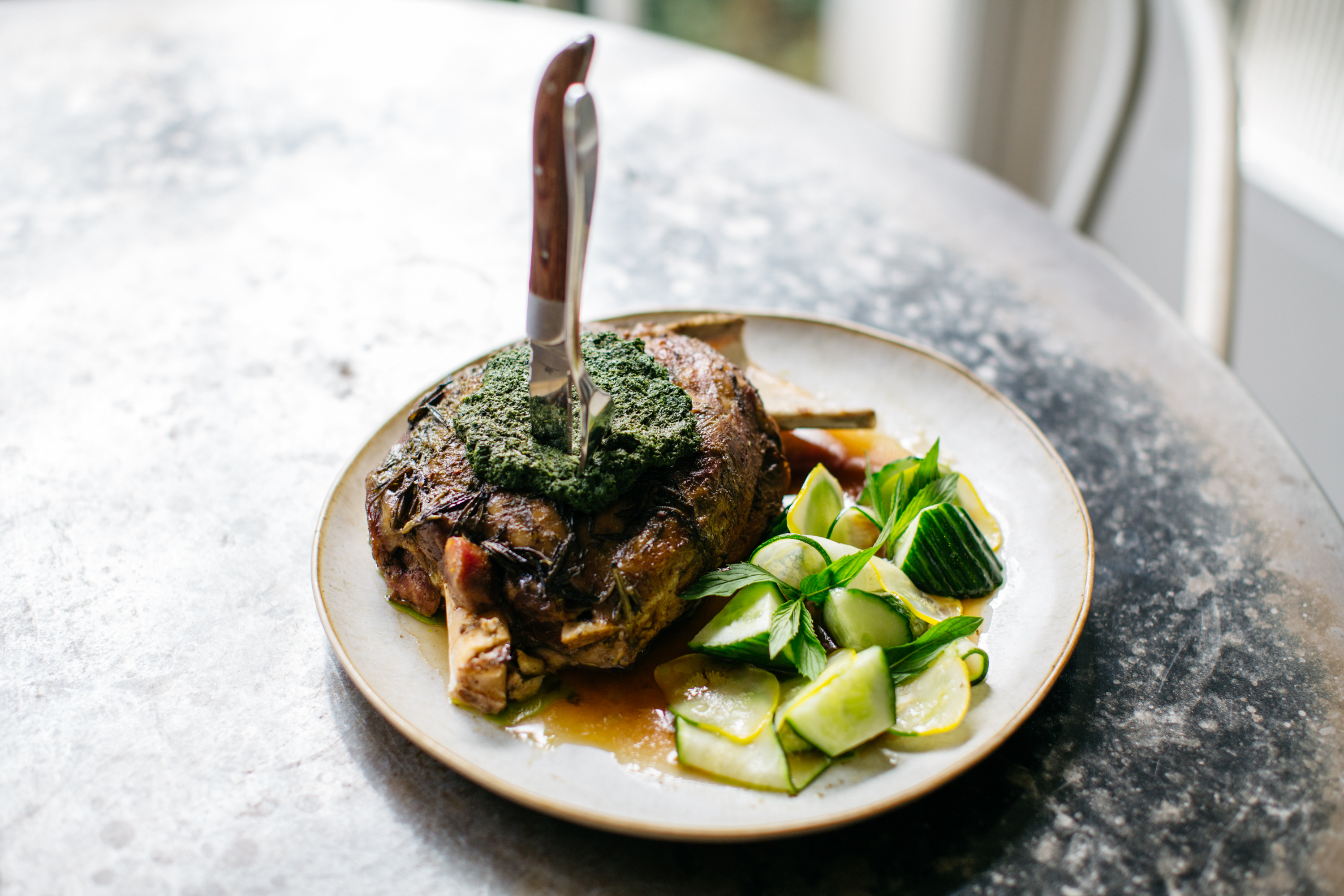 In many ways Sydney restaurant Chiswick feels like eating at a fancy family home, due its loungeroom-like layout and the kitchen garden visible from almost every table. It's fitting, then, that one of the mainstay dishes comes from owner Matt Moran's own family. It's been updated, though. And quite a bit, we suspect. How many grandparents do you know who brine their lamb in juniper berries and pair the finished meat with a chardonnay vinegar-based mint salsa?


10 William St's Pappardelle Bolognaise – 5 hours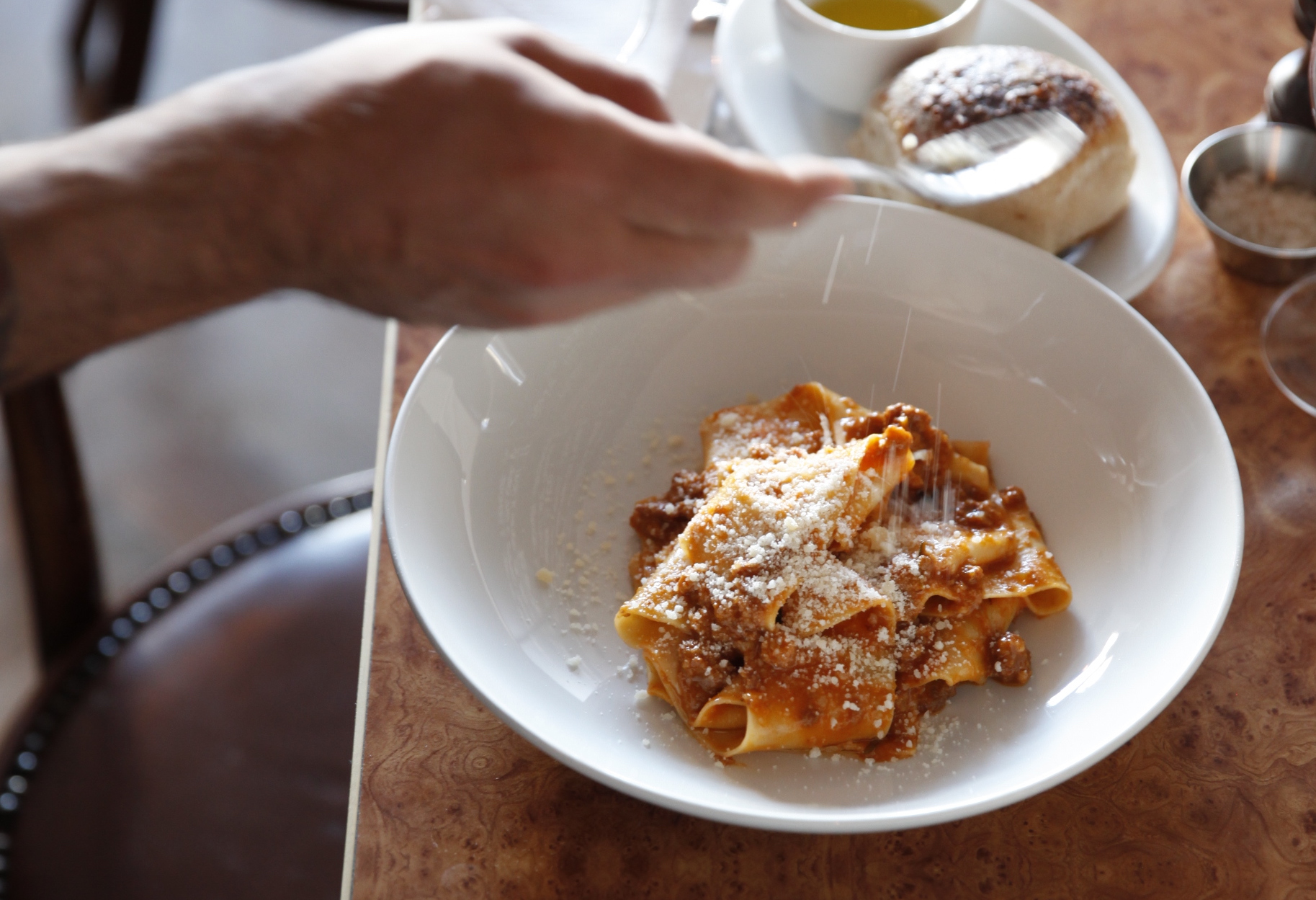 Chef Dan Pepperell has moved on to even bigger things, but for many Sydneysiders his name will forever be linked to 10 William St. He founded the kitchen at the now-iconic wine bar, summarily upsetting hardcore Italians (but delighting everyone else) with dishes such as this bolognaise, which includes a small amount of fish sauce and soy sauce. Not so much that you can discern them, but enough to add a delicate savoury funk. Combined with pancetta and a celery, carrot and onion mixture that cooks for an impressive three and a half hours, the flavours in this one are deeper than an Amalfi Coast tan.


Ben Shewry's At-Home Bolognaise – 4.5 hours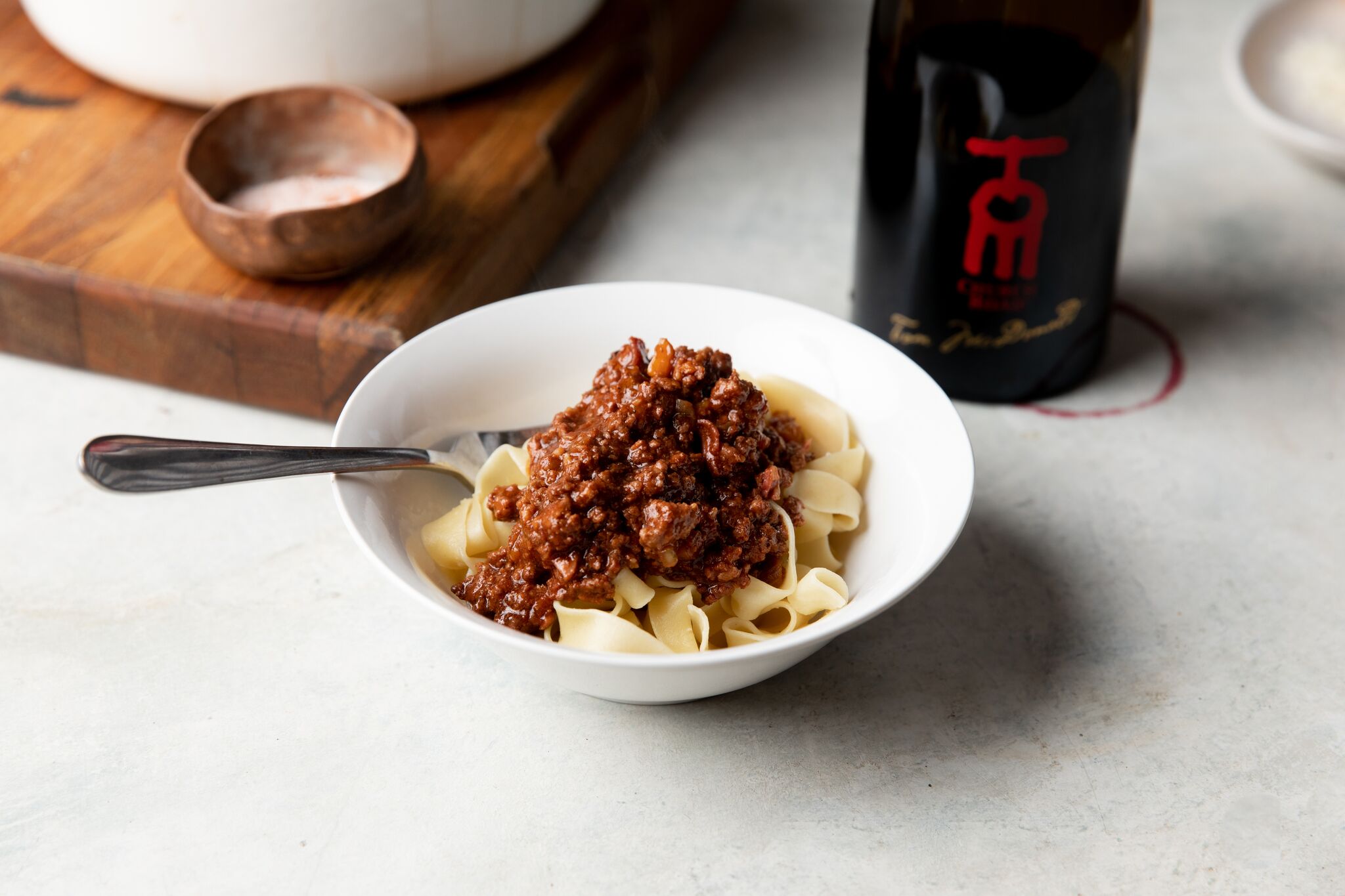 Last week this bolognaise appeared in Broadsheet's Most Popular Recipes of the Decade: Part Two, but it's too fitting not to talk about again. Though Shewry is the big name behind world-famous Melbourne fine diner Attica, this is a rich yet straightforward take on the classic, using beef and pork minces, thyme, prosciutto, milk and an entire bottle of shiraz. Beginners should absolutely apply.


Matt Moran's Chicken Soup – 4.5 hours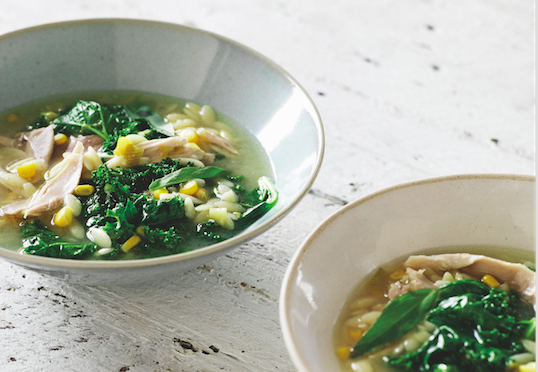 Here's another Most Popular recipe that warrants a second plug. As with Hello Auntie's pho, the lengthy cooking time is mostly about getting maximum flavour out of chicken bones. But where pho typically employs pungent, earthy flavours, this soup is altogether lighter thanks to celery, thyme, tarragon and corn. And like all good chicken soups, it's proven – anecdotally, if not scientifically – to ward off colds.


Shane Delia's Lamb-Shoulder Curry With Green Pea Basmati Rice – 4.5 hours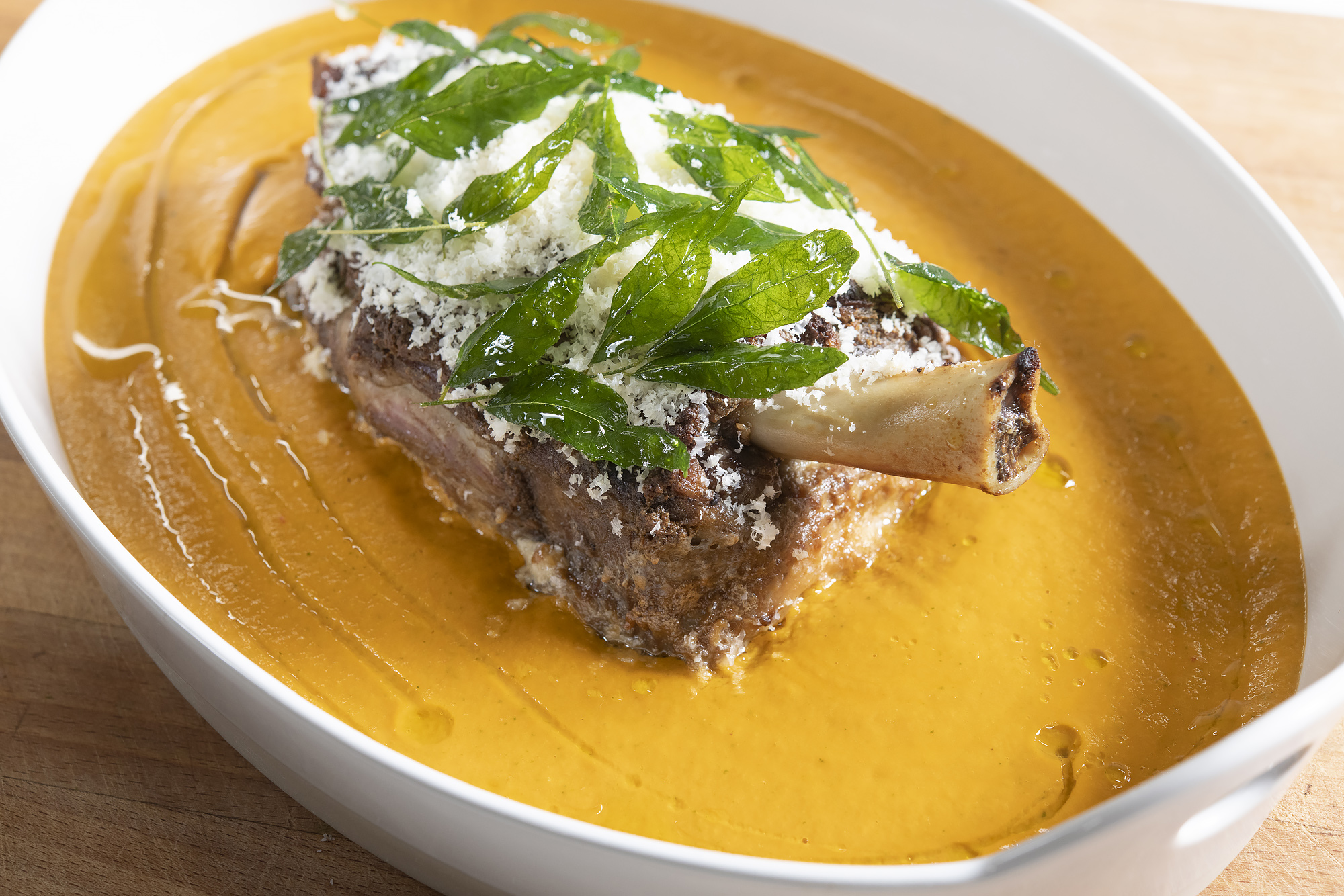 You've met roast lamb, and lamb curry. Now meet their well-endowed offspring: Shane Delia's roast lamb curry. This is the kind of frankenfood we can get behind. The lamb is marinated in garlic and cumin for five hours, then plonked in a coconut milk curry and cooked for more than four hours until it's a burnished golden brown. The final touch? Finely grated macadamias, to make the lamb look like it's "been sprinkled with snow". Very nice stuff from the host of SBS's Spice Journey and the owner of Melbourne's Maha.


Tokyo Tina's Spicy Chicken Ramen – 4 hours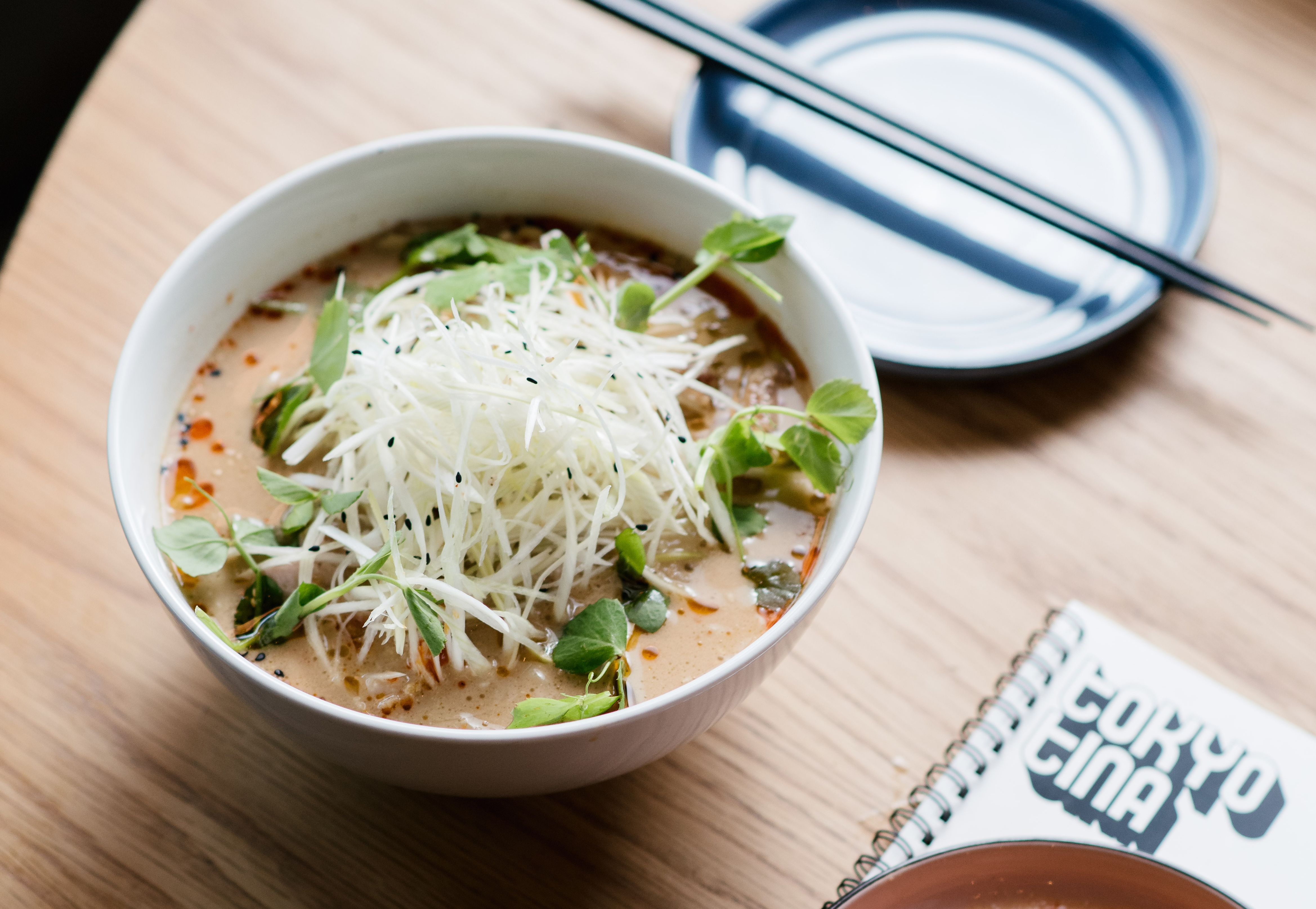 If you're craving 18-hour ramen but only have four-hour patience, this turbo-boosted version from Melbourne's Tokyo Tina could be your new pal. Starting with three chicken frames for an intense broth, it adds layer upon layer of umami: mirin, tamari, sake, miso and sesame paste. At the end, little golden nubbins of pan-fried chicken thigh are scattered into the soup. Happy bobbing.


A Tavola's Pappardelle Con Ragu – 2.5 hours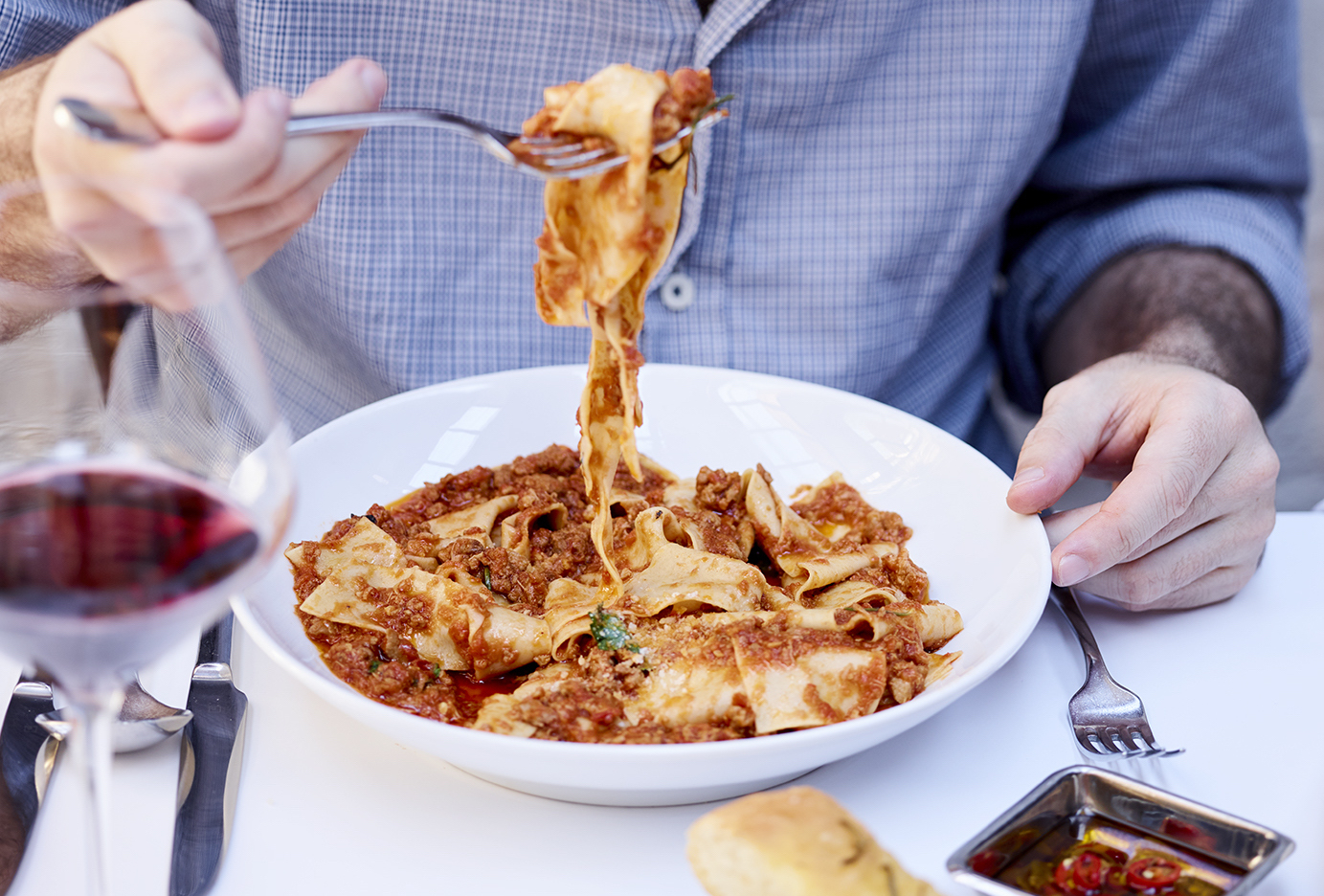 The difference between a ragu and a bolognaise is an argument for another article. Suffice to say here, this pasta is similar to Dan Pepperell's and Ben Shewry's earlier entries. Nonetheless, you don't have to look hard for a fresh talking point. In addition to using a rich, eggy pasta, this beast from The Broadsheet Italian Cookbook includes 150 grams of butter, 400 millilitres of milk and half a bottle of red wine. If you have a faint heart, this one is best left alone.


Cumulus Inc's Whole Slow-Roasted Lamb Shoulder – 2 hours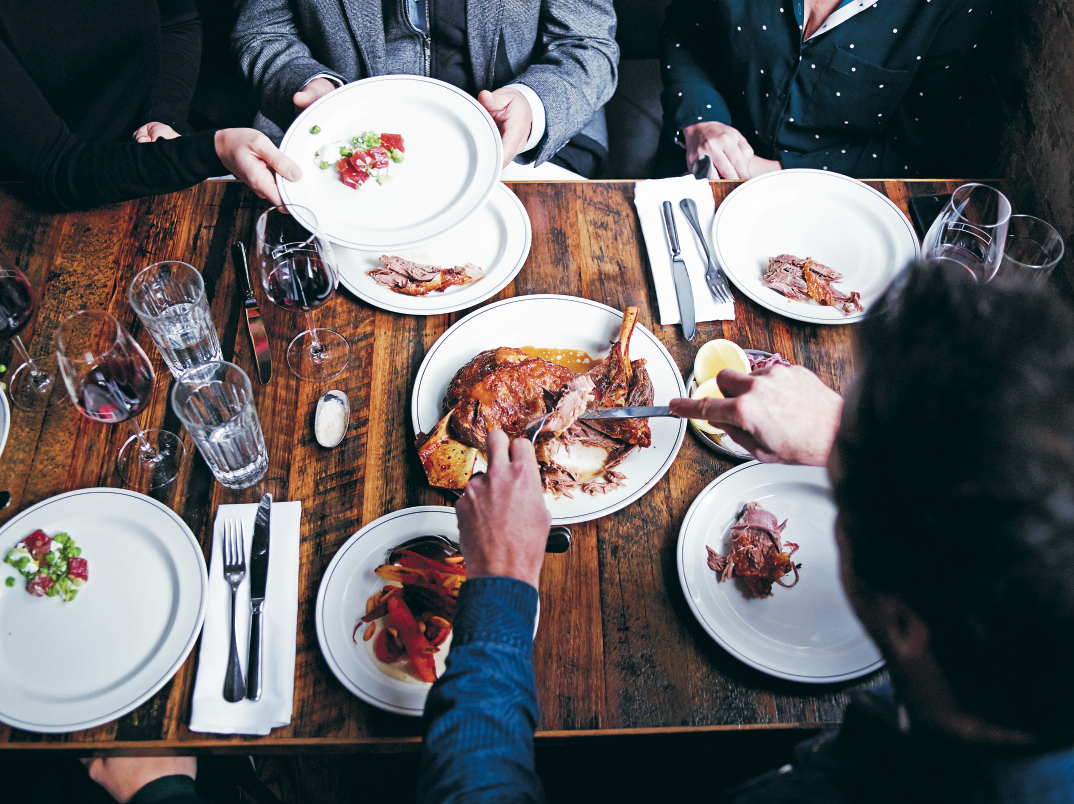 This could be it – the most famous roast in Australia. And if not that, then one of Melbourne's most iconic dishes, at least. In various iterations, it's been a fixture on the menu at Andrew McConnell's seminal "eating house" Cumulus Inc since 2008. This version, jazzed up with lemon, oregano and marinated onion, appeared in The Broadsheet Melbourne Cookbook in 2015, and to this day remains a go-to for dinner parties and any other occasion where we need a proven crowd-pleaser.


Umberto's Ragù di Vitello – 2 hours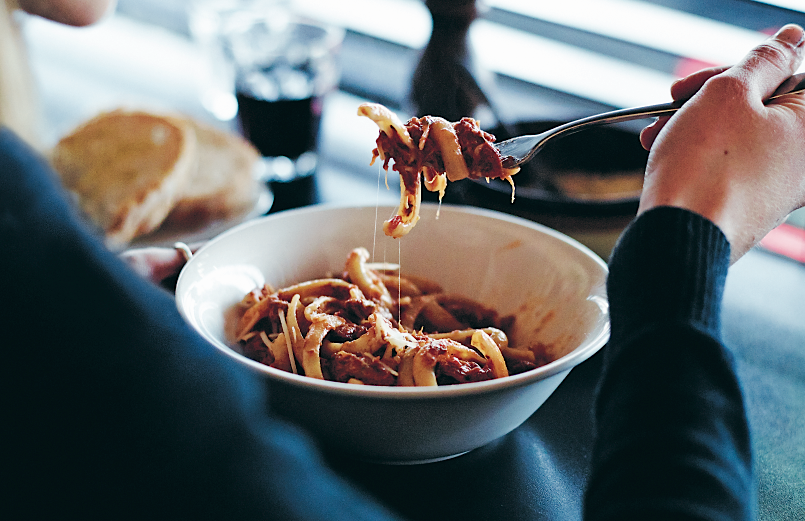 This is the fourth and final ragu/bolognaise, then it's up to you to pick your favourite. Deal? This one, from cult Melbourne espresso bar Umberto, uses diced veal, rather than mince, and sees the meat marinated overnight before any cooking begins. From there things are relatively simple: some white wine, some red wine, some tomatoes and a whole lot of Maillard reactions. Mmm-hmm.


Sara Oteri's Sri Lankan-Style Lamb Curry With Basmati Rice – 2 hours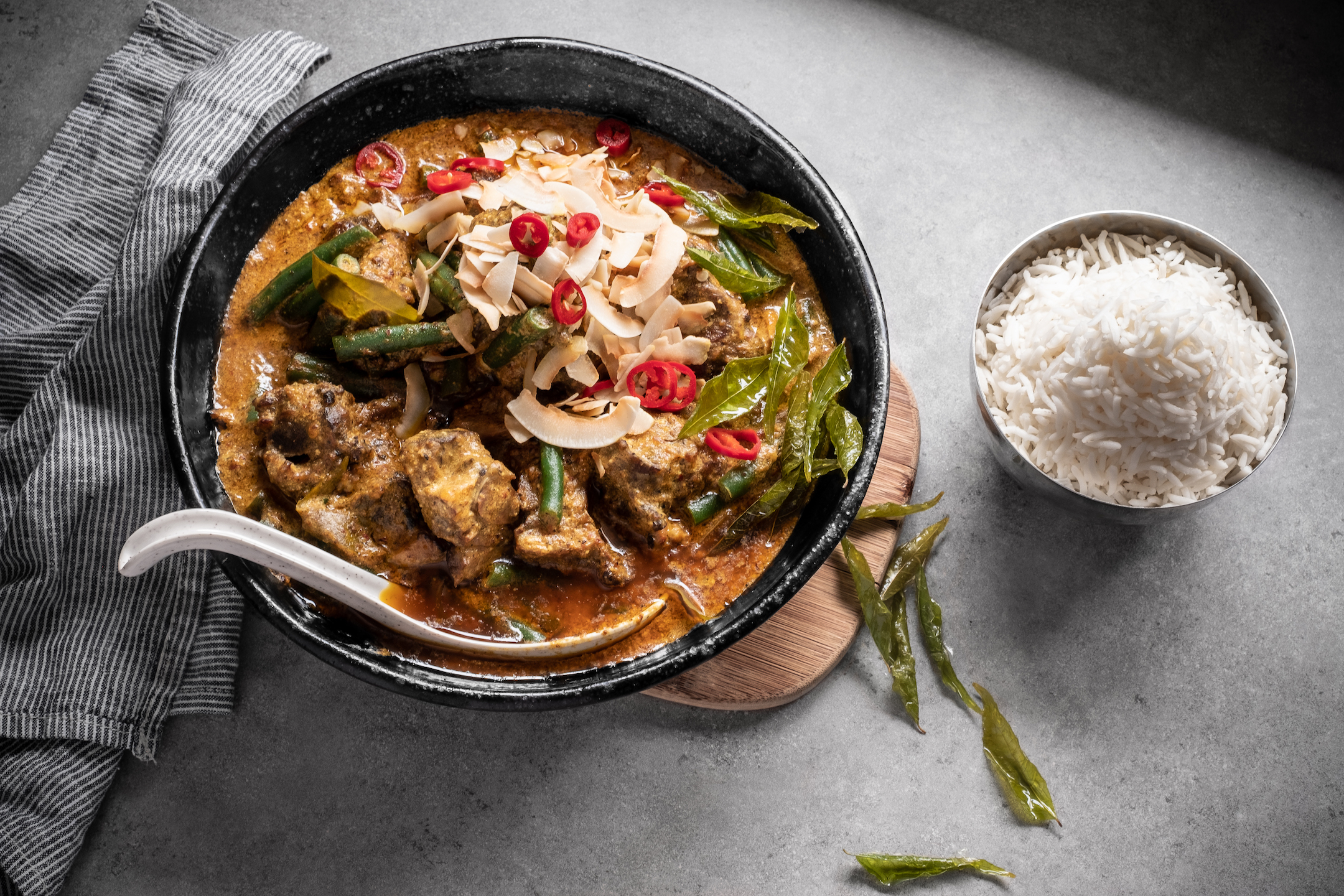 Warm homes and senses of anticipation aside, slow-cooking's biggest appeal may be how little it asks of us. Like we said, a stir here, a baste there. At least, that's how it should be. Writer, cook and presenter Sara Oteri knows it. Where some recipes call for lengthy preparation, this gem wants just 10 to 15 minutes to get the lamb neck in the fridge to begin marinating. After that, it's straight into the pot for two hours with ginger, coriander seeds, chilli, turmeric and curry leaves until done.


Fukuryu's Vegetarian Miso Ramen – 2 hours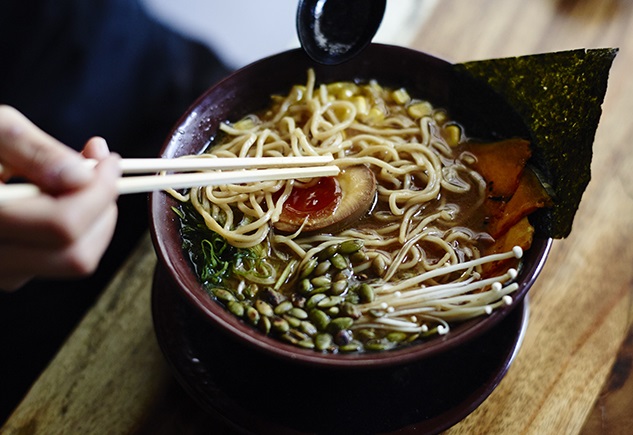 "A lot of times what's missing in vegetarian food are depth and richness. In Japan we call it umami, so in order to build more of that we release a different dimension of flavour," chef Atsumi Kondo of Fukuryu Ramen told us when we collected this recipe. That "different dimension" comes from leeks and onions charred on a grill until almost black. Combined with shiitake and enoki mushrooms, kombu and homemade miso paste, this ramen (which can easily be made vegan) does a stellar job of making up for any perceived inadequacies that arise when meat is absent.


Bill Granger's Spiced, Slow-Cooked Pork Shoulder with Spring Onion Pancakes and Asian Slaw – 1 hour and 40 minutes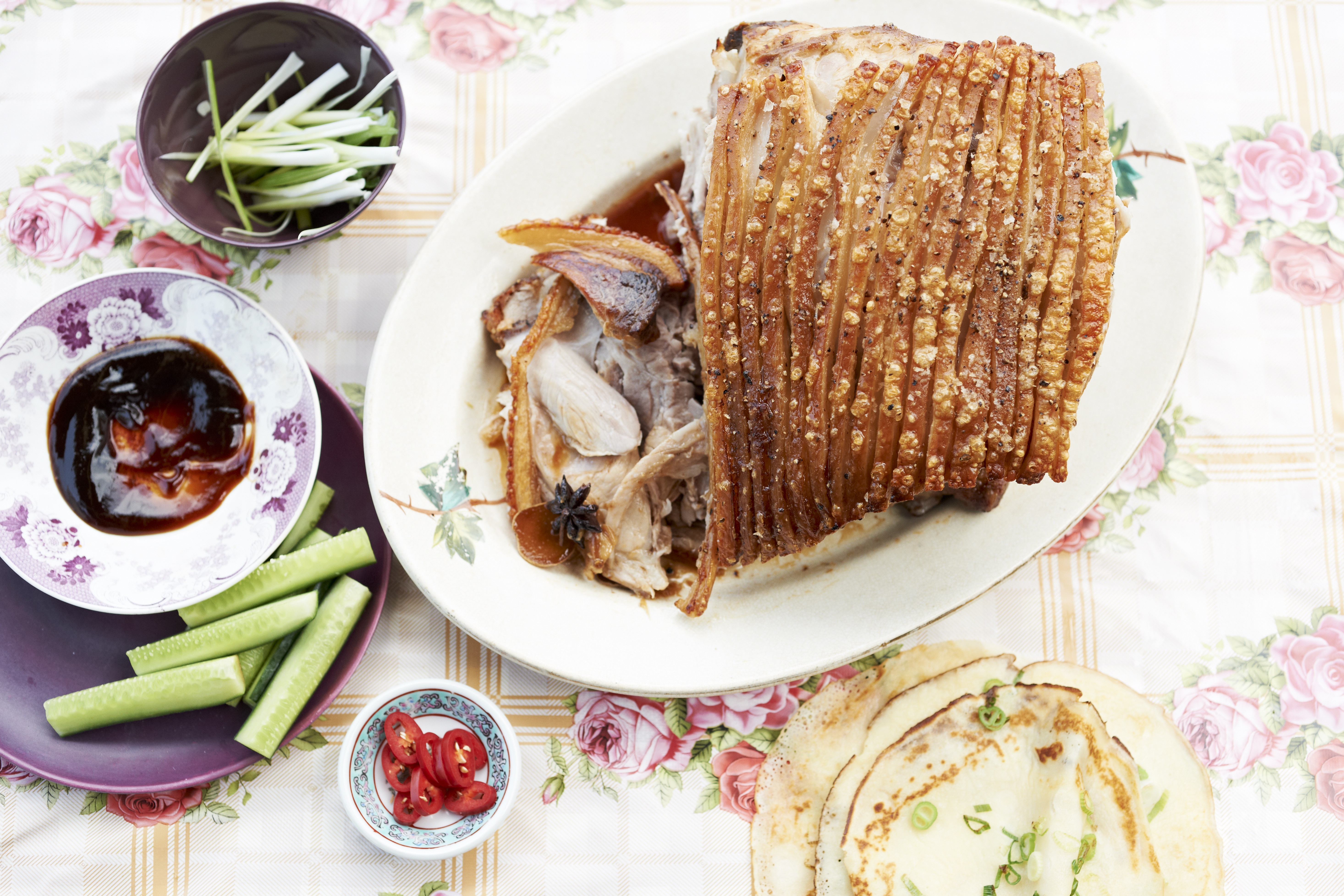 Over several decades' worth of Christmas gatherings, uncles on both sides of the family have subliminally drummed the idea into me that good pork crackling is hard to get right. I'm still not sure whether that's true or not. But I know that this recipe effortlessly produces better crackle than either of those humbugs ever have. Before attempting it last month, I'd never cooked roast pork before. The brittle, salty, Pantone-perfect crackling that slid out of the oven two hours later entirely shocked and delighted me. Let it do the same for you.