"Curry" is one of the loosest words in the culinary lexicon. Popular in almost every country between Pakistan and Japan (and anywhere with a significant Indian diaspora, such as South Africa, the West Indies and Fiji) curries can be saucy or dry, sweet or savoury, spicy or mild, meaty or vegetarian. Most do not contain curry leaves, as you might think.
Regardless of this enormous range of possibilities, when you hear the word you pretty much know what you're in for: a meal that's satisfying, big on flavour and easy to eat (the knives can stay in the drawer). Here are seven of our go-tos when curry cravings strike.
Save 20% when you buy two or more Broadsheet books. Order now to make sure they arrive in time for Christmas.
SHOP NOW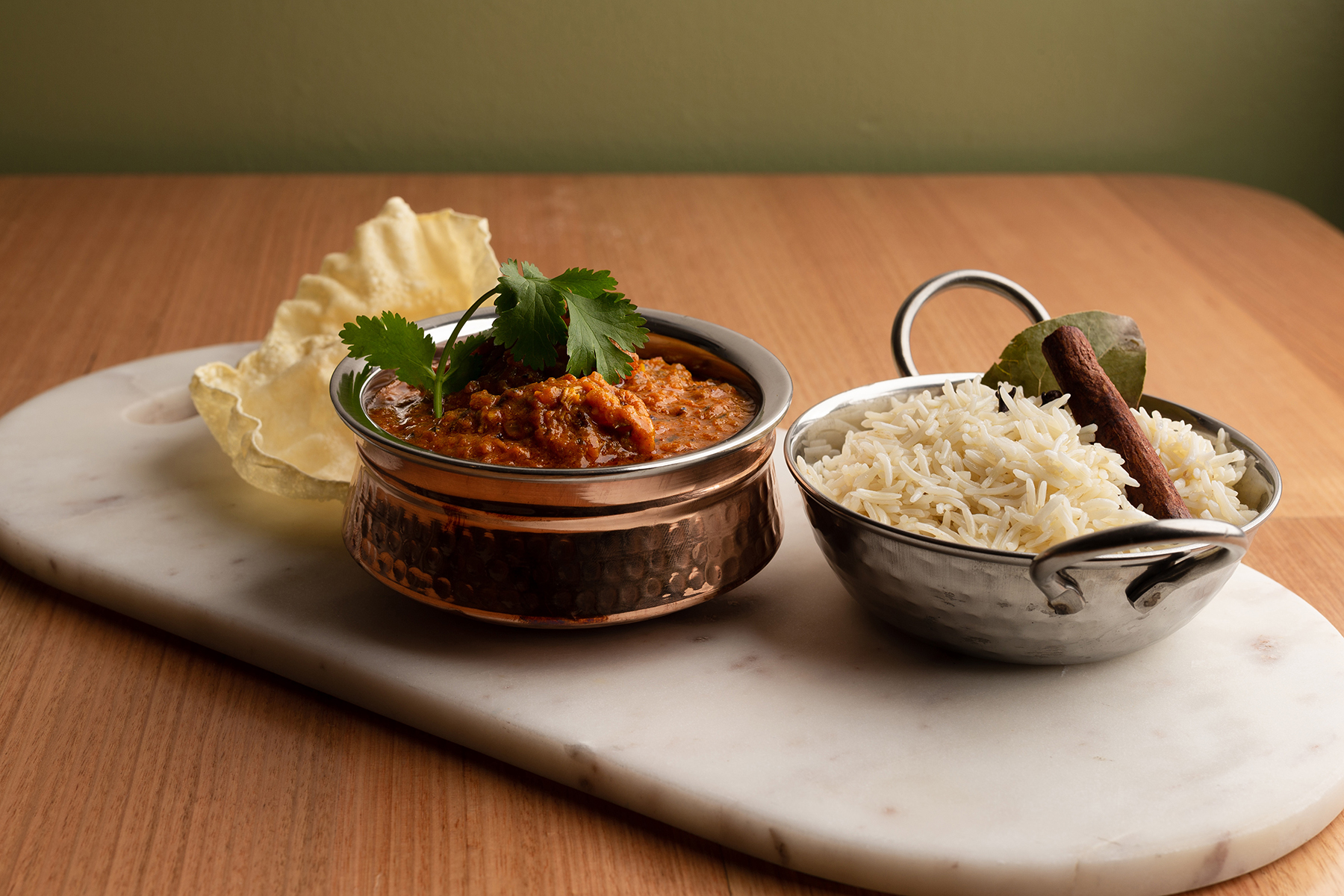 Amandeep Sharma spent six years working at Melbourne's Attica, the best restaurant in the country, including almost four as a chef de partie. During his tenure, this dish was one of the most popular staff meals. We can see why. The yoghurt's gentle lactic tang and the lemon juice's sharper acidity are the perfect foils to the richness of the cream and tomatoes. This lovely balance makes this luscious curry lighter than you might expect.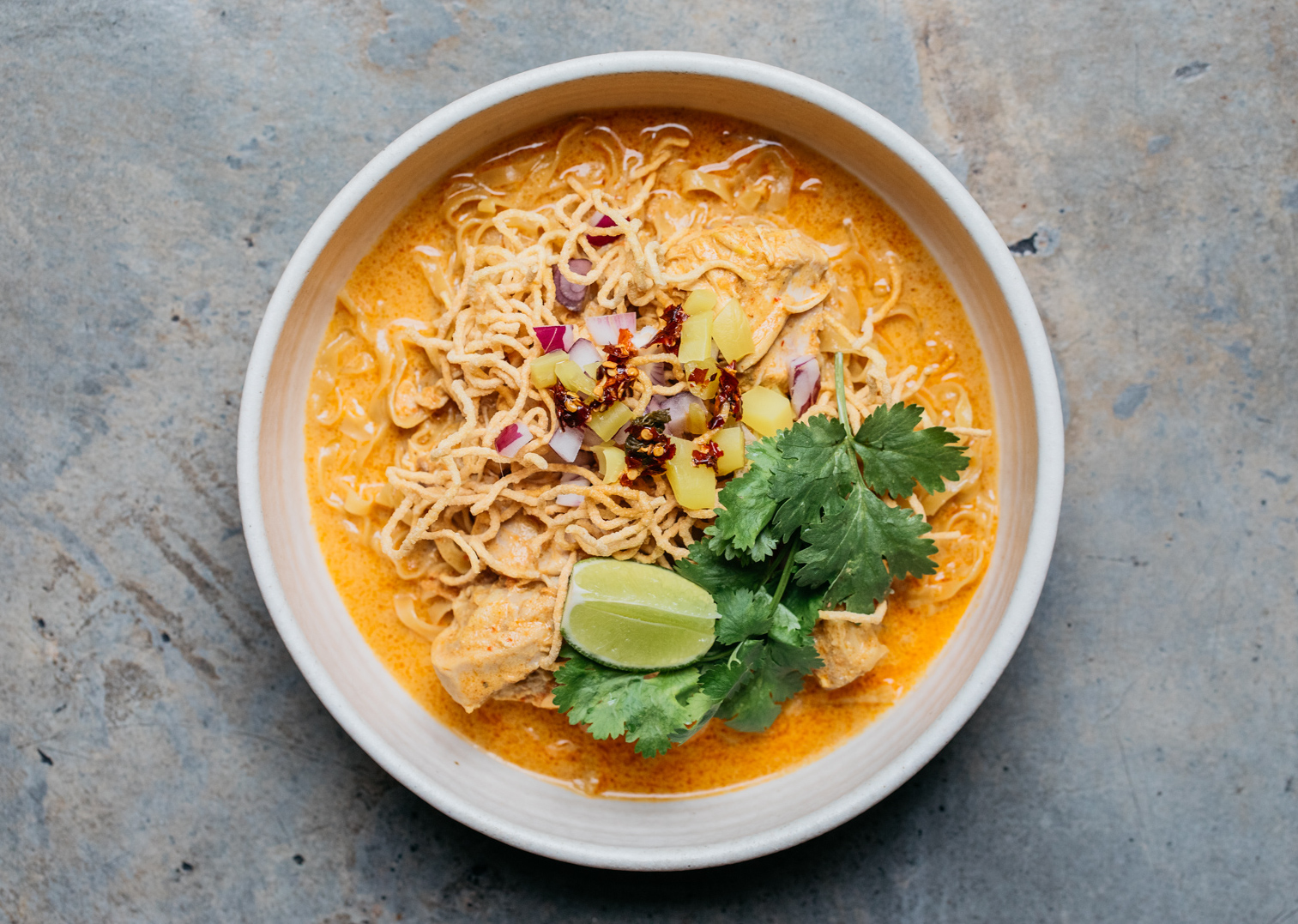 Anyone who's been to Chiang Mai will know the joy of khao soi. The soupy, coconut milk-based red curry is one of northern Thailand's most iconic dishes. This particular version came to Australia 35 years ago with Thai expat Patty Antico, whose daughter Tania Fergusson co-owns Sydney's Automata and A1 Canteen. Like Sharma's butter chicken, it's one of the most popular staff meals at the two restaurants. Regardless of whether you're a hospo worker pulling long shifts, khao soi's hearty mix of chicken, sharp red onion, pickled mustard greens and filling egg noodles is easy to appreciate.

Two Good Co's Snapper Curry With Brown Rice and Pumpkin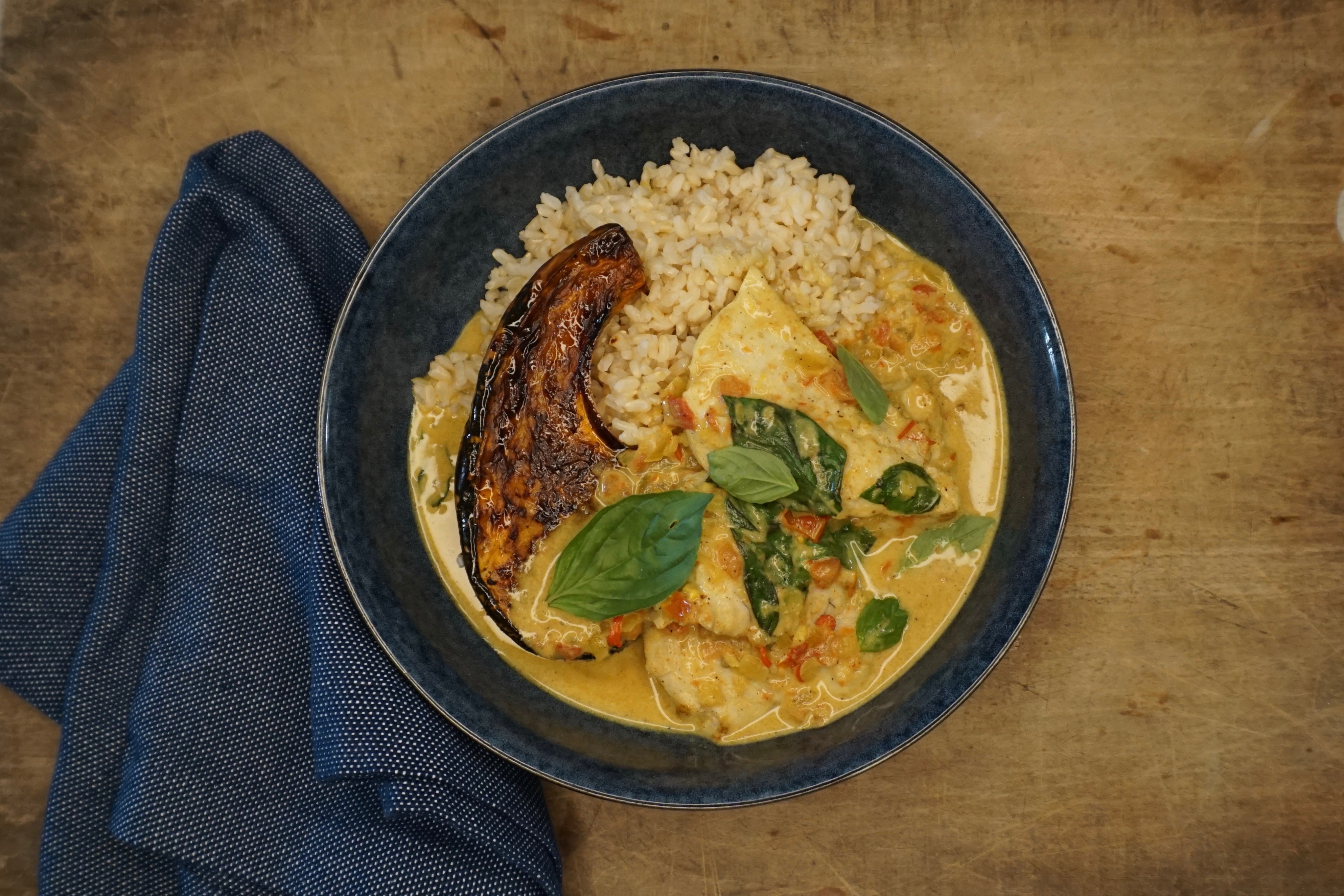 Sydney's Two Good Co is a social enterprise that provides meals and work to domestic violence survivors. As much as possible, it focuses on comforting, nourishing food – such as this curry, which contains turmeric, ginger and a rainbow of vegetables. It's a simpler version of a fish-curry recipe head chef Jane Strode learned at Neil Perry's Rockpool when she was just starting her hospitality career. "It was cooked to order with coral trout," she says. "They'd serve it with fresh semolina noodles and lightly blanched vegetables. The lid would come off the pot, and the customer would get a hit of fragrance."

Sara Oteri's Sri Lankan-Style Lamb Curry With Basmati Rice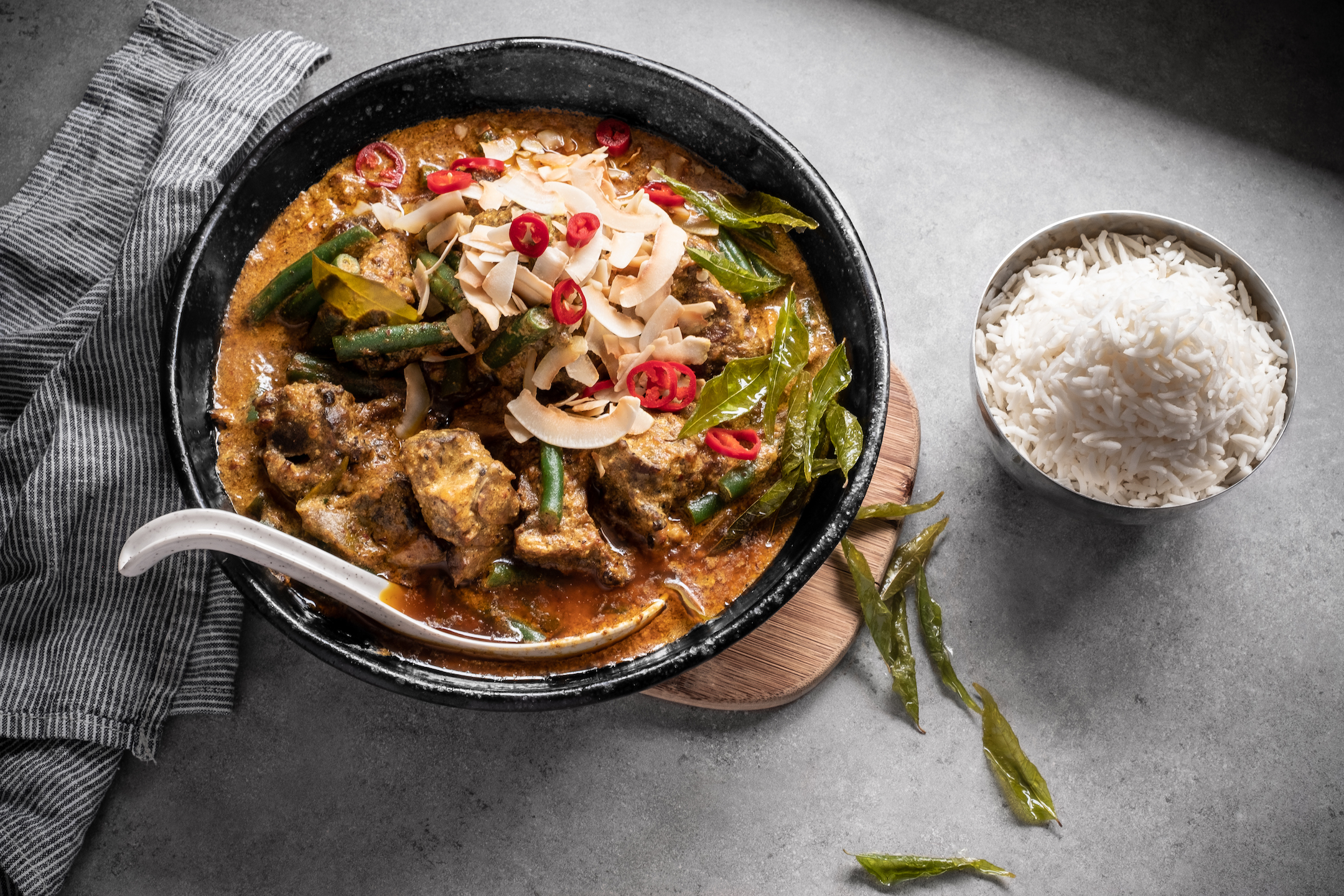 This fragrant curry takes two hours to cook, but demands just 15 minutes of prep time. Like many curries, it also uses just a single pot. And the third and final big tick? A similar balance to Sharma's butter chicken, courtesy of natural yoghurt, lime juice and coconut flakes. Your house is going to smell so, so good.

Shane Delia's Lamb-Shoulder Curry With Green Pea Basmati Rice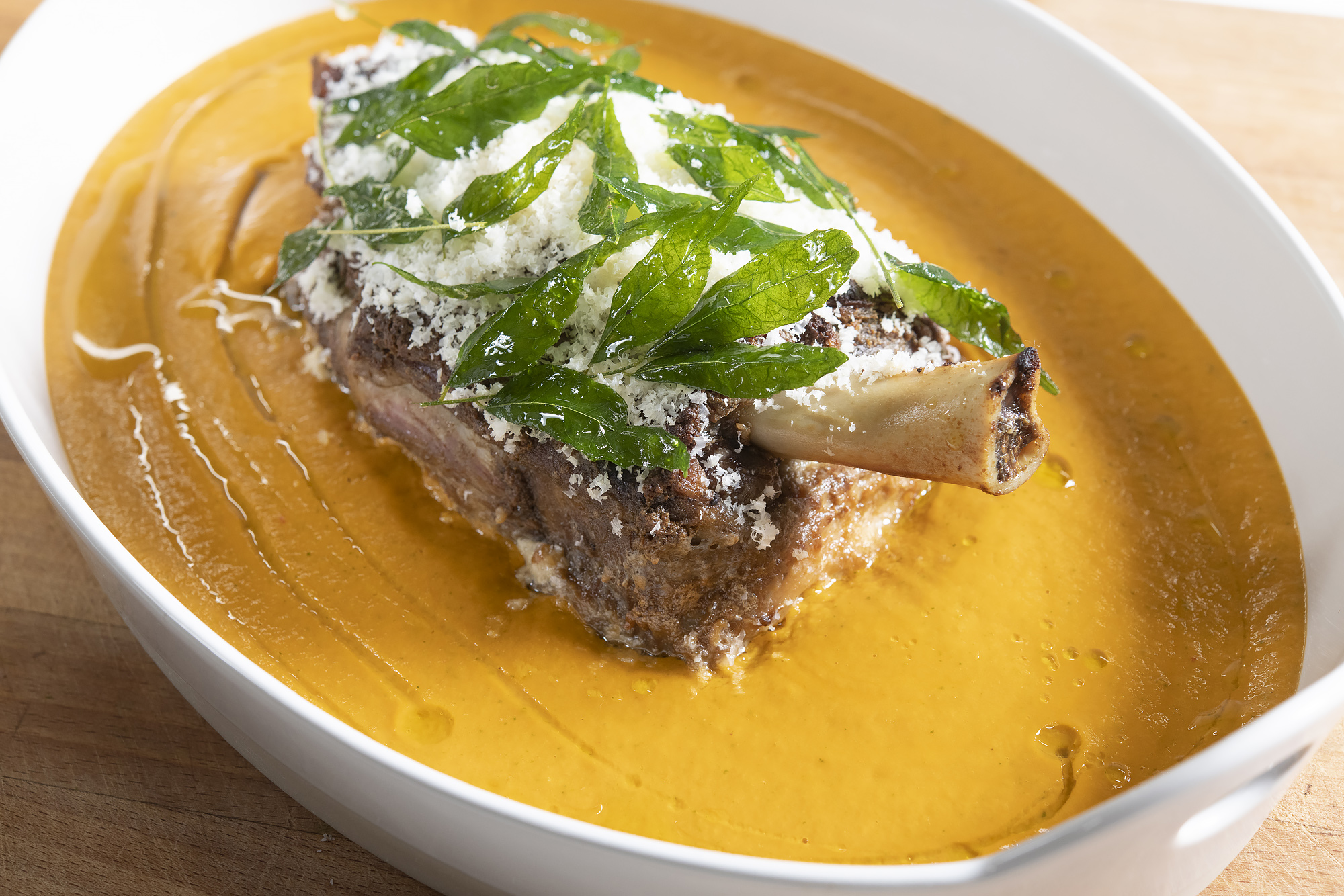 You've met roast lamb, and lamb curry. Now meet their well-endowed offspring: Shane Delia's roast lamb curry. This is the kind of frankenfood we can get behind. The lamb is marinated in garlic and cumin for five hours, then plonked in a coconut milk curry and cooked for more than four hours until it's a burnished golden brown. The final touch? Finely grated macadamias, to make the lamb look like it's "been sprinkled with snow". Very nice stuff from the host of SBS's Spice Journey and the owner of Melbourne's Maha.

Griff Pamment's Thai Red-Curry Soup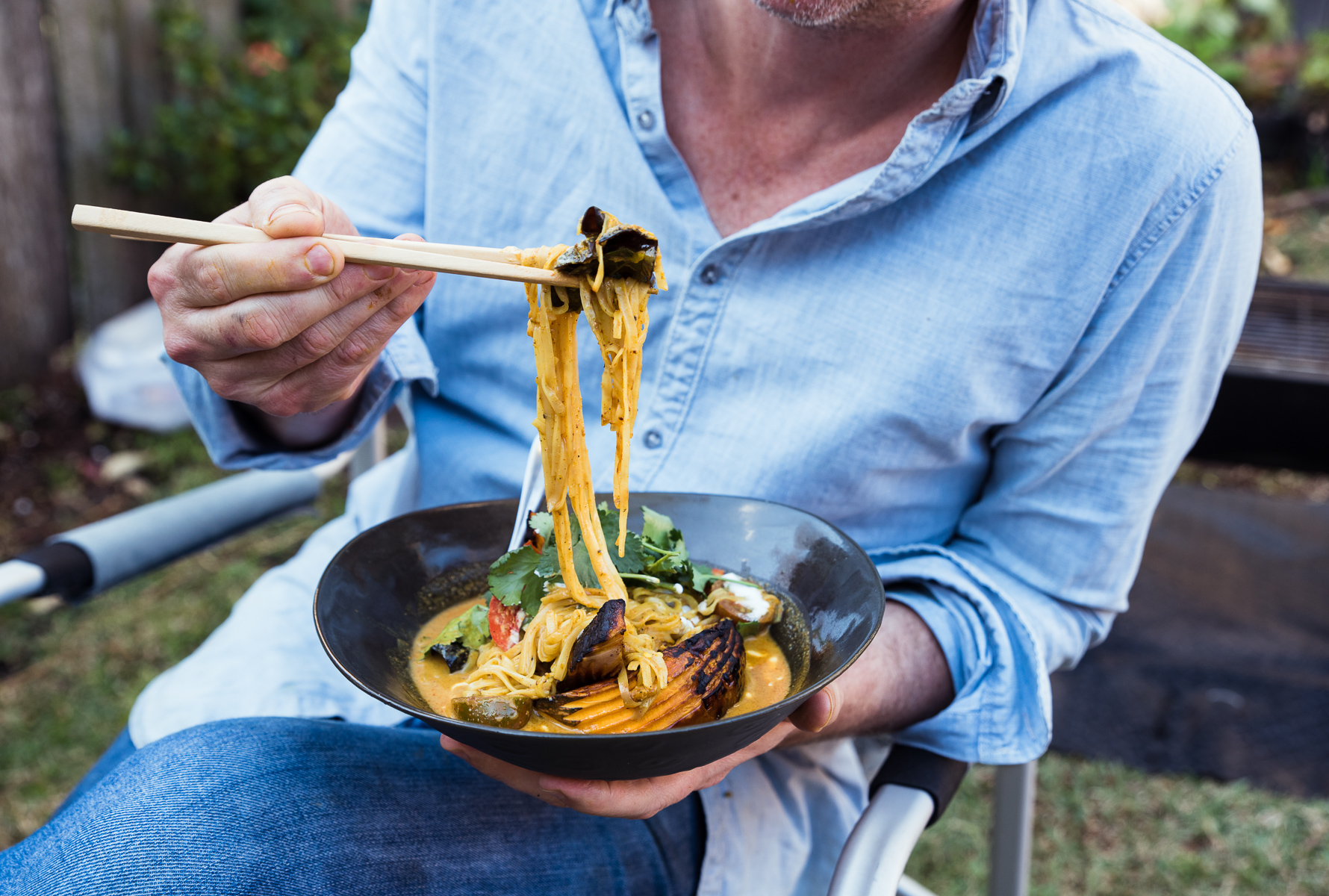 The former executive chef at shuttered Sydney institution Longrain makes this quick, warming cross between curry and laksa when he goes camping. At home, in an actual kitchen, it's a cinch and sacrifices nothing on flavour. The dish is vegetarian and gets its bulk from pumpkin, but you can easily throw in some seared chicken or another meat of your choosing.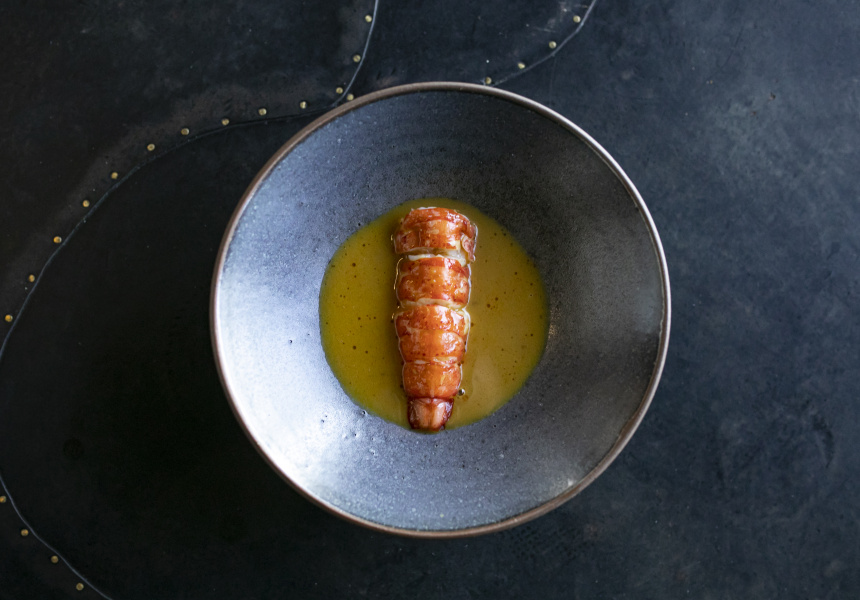 This rich, bisque-like curry, from the executive chef at Melbourne fine diner Vue de Monde, marries Southeast Asian flavours with Aussie ingredients: marron heads, barramundi bones and Tasmanian mountain pepper. Clocking in at two and a half hours, this is a definite weekend project, but there's commensurate satisfaction to be gained in nailing the four sub-recipes: coconut and cauliflower puree, blanched marron heads, marron and saffron paste, and finally the curry itself.