Pasta is always a great idea, whether you're throwing yourself into a day in the kitchen or throwing together a one-pot-wonder, it's one of the most comforting things you can eat. Plus, if you've stocked up on pantry essentials, it offers a myriad of taste adventures. These six recipes, by six restaurants across Australia, vary in complexity and ingredients. One thing they all have in common? They're delicious.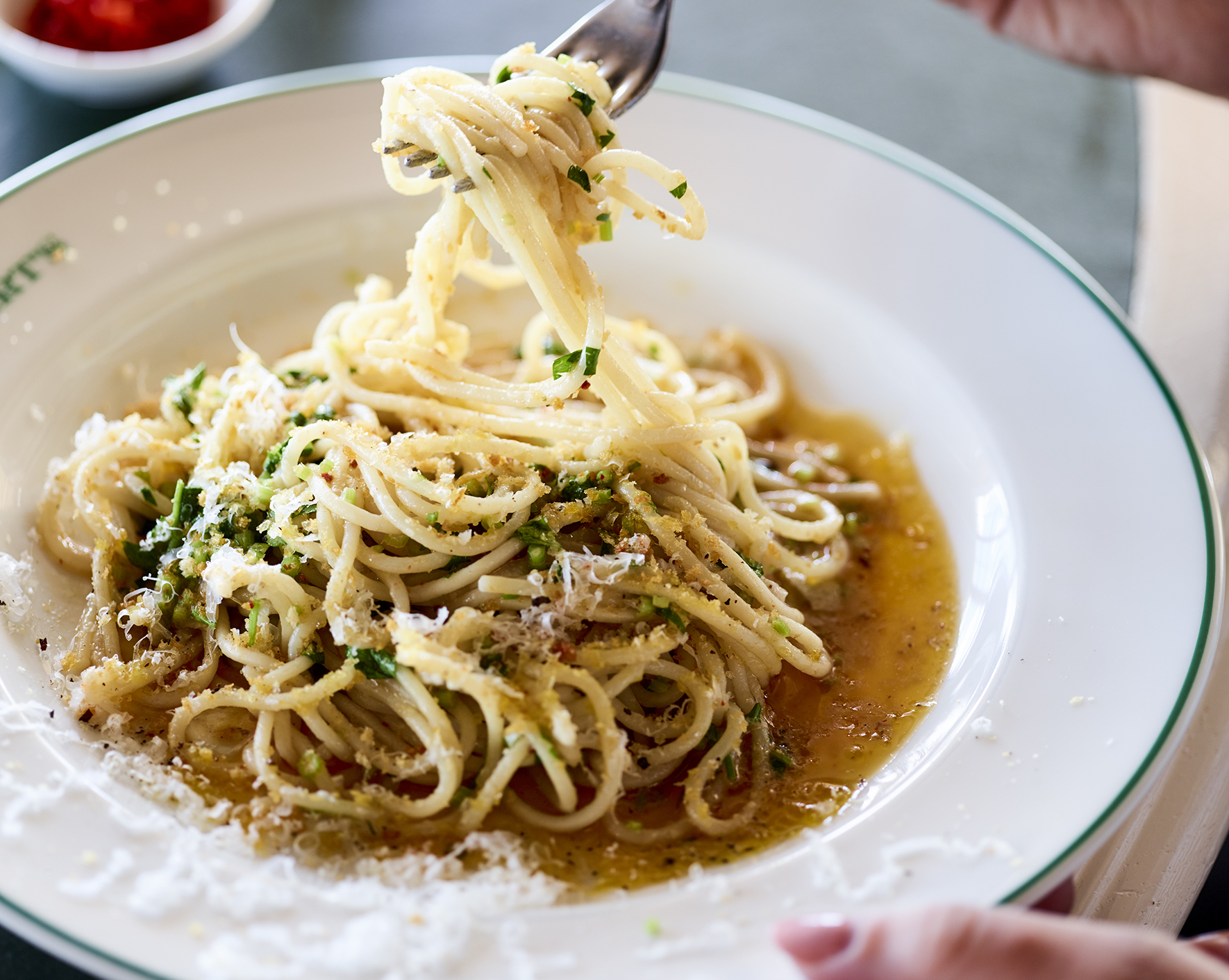 Save 20% when you buy two or more Broadsheet books. Order now to make sure they arrive in time for Christmas.
SHOP NOW
When it's getting late and the pantry's bare, this simple garlic and oil spaghetti is your friend. It's quick to prepare, doesn't require many ingredients and only uses a single pan. "Traditional recipes don't have Parmigiano, but I think it's a nice addition, along with an anchovy or two for added savoury bite," says executive chef Jordan Toft of Bert's in Sydney.

Monsterella's spaghetti with spinach and macadamia pesto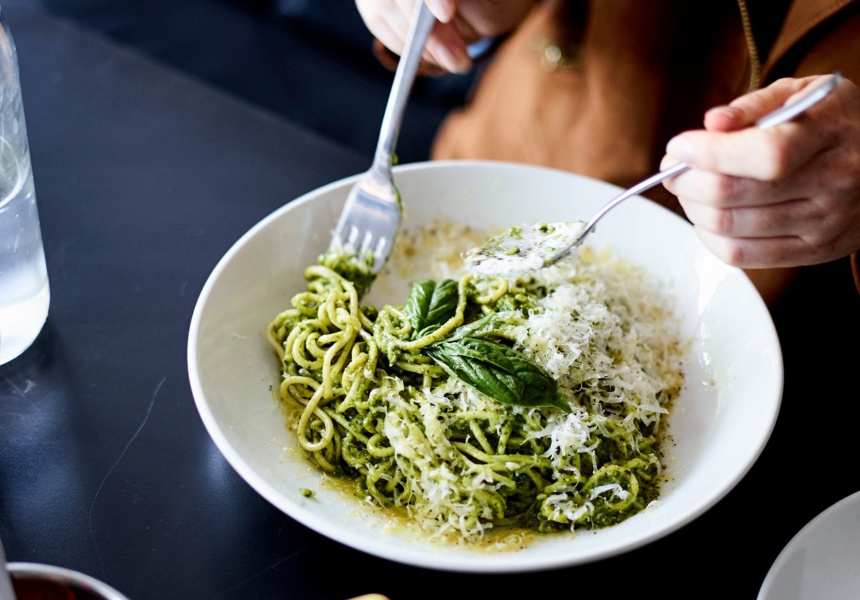 Dinner can be on the table in less than 15 minutes with this easy recipe by Ryan Bookless and Tania Nicolo of Perth restaurant Monsterella. Nicolo came up with this pesto recipe to get some greens and good fats into their three kids. "It's so easy," he says. "You just whack everything in the food processor."

Osteria Oggi's casarecce with scorched leek, radicchio and squacquerone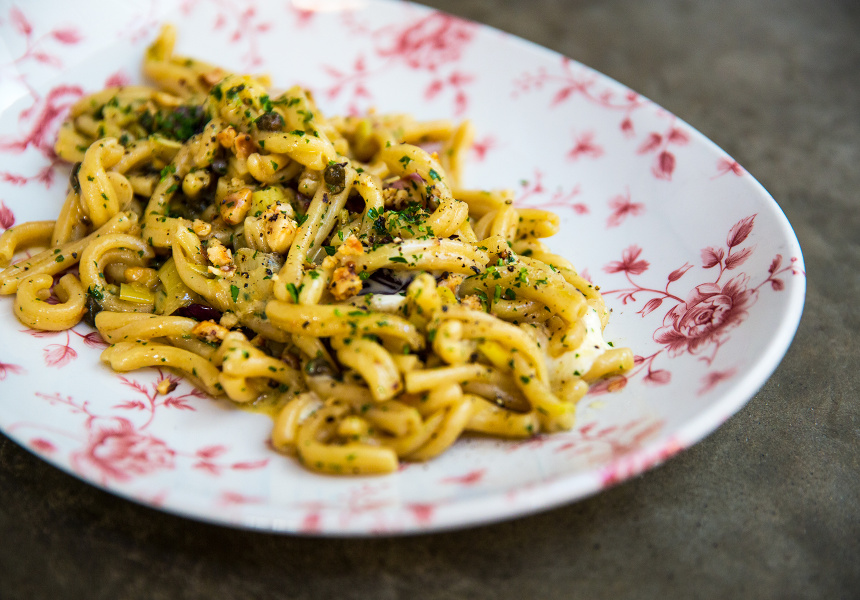 Sour, salty and bitter. That's how chef Max O'Callaghan describes this pasta with scorched leek, radicchio and squacquerone by Adelaide pasta bar Osteria Oggi. Squacquerone, a soft and creamy Italian cheese with a slightly tangy taste, adds sourness to the dish, while the radicchio adds the bitterness. It's a divisive dish – "there are no sweet elements," O'Callaghan says – but regulars count the warming pasta among the restaurant's best. "It's different to all our other dishes here – there's no garlic in it and there's no parmesan," O'Callaghan says. "It's a comforting dish."

A Tavola's pappardelle con ragu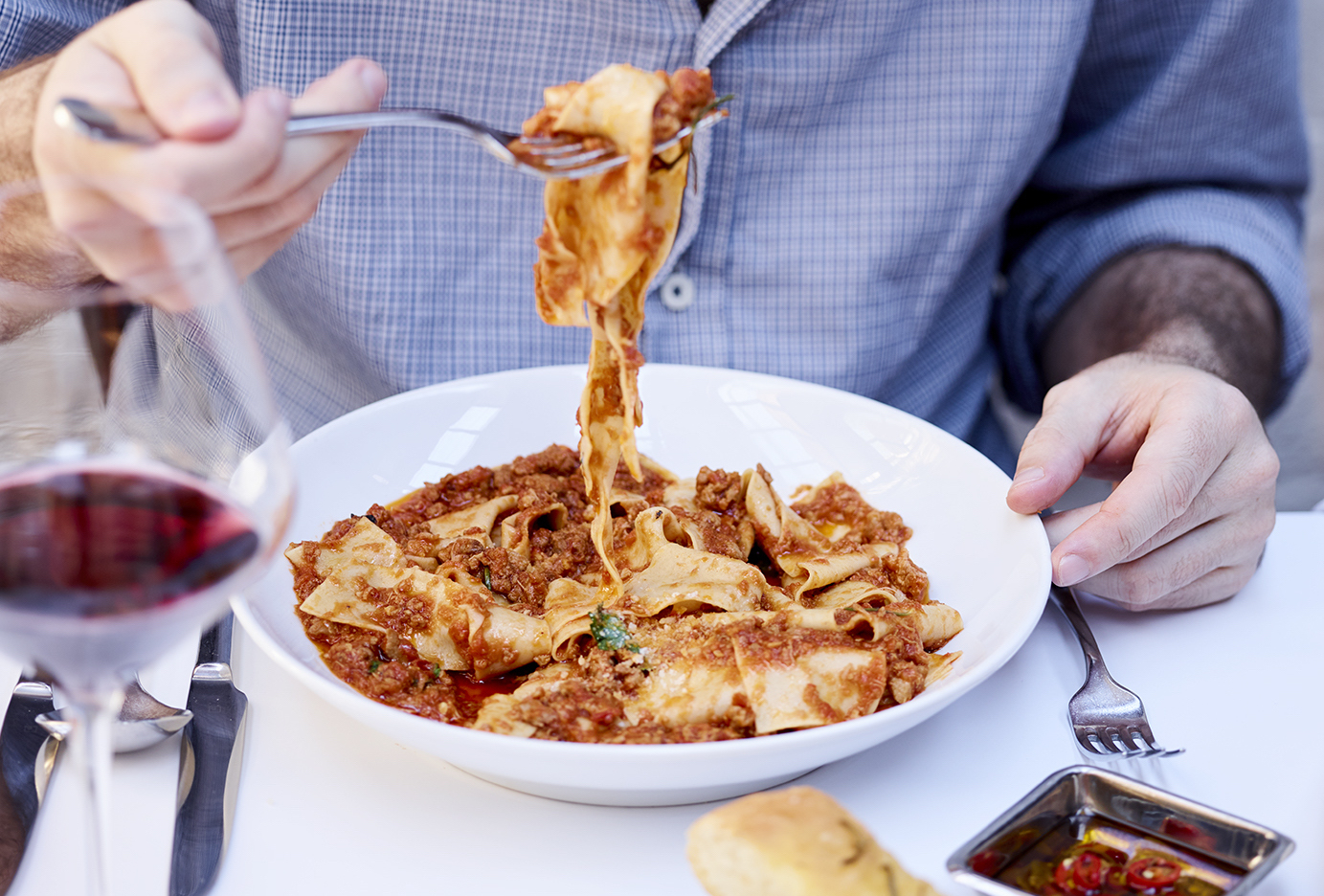 Half a bottle of red wine, 150 grams of butter, 400 millilitres of milk. This hearty, slow-cooked dish by husband and wife team Eugenio and Michelle Maiale, who run Sydney's A Tavola ( which means "to the table") in Darlinghurst and Bondi (plus spin-off Flour Eggs Water in Surry Hills and Forest Lodge), is deeply satisfying. The Maiales like to make this ragu for their family and serve it with a fresh green salad to cleanse the palate. A tavola!

Gelato Messina's polpette al sugo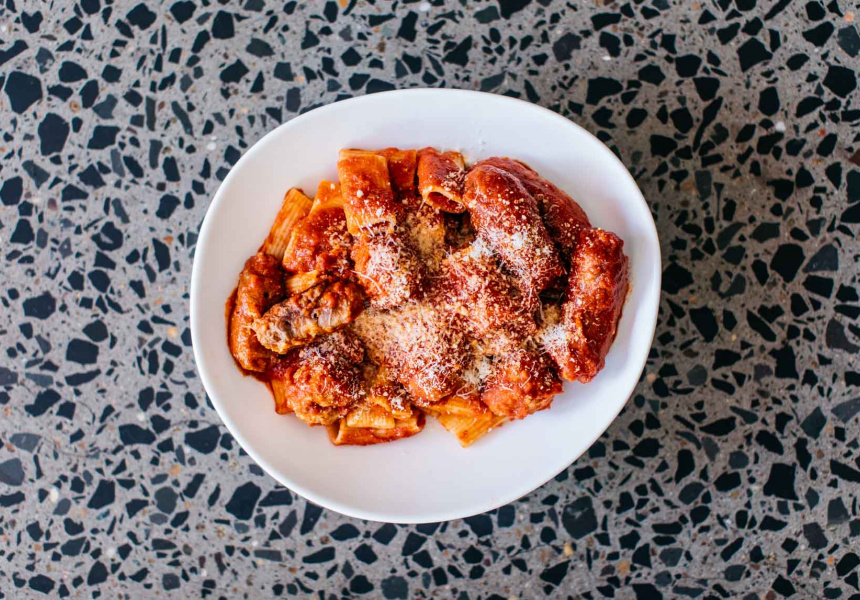 When the staff's not churning gelato or making cakes, it's sitting down for a big, home-style Italian lunch cooked by Nonna Carla, or Carla Palumbo, the mum of two of Messina's owners, brothers Nick and Danny Palumbo. Twice a week, Palumbo – who was born in the town of Messina on Sicily's eastern coast in the 1940s, and who emigrated to Adelaide in 1968 – spends the day cooking a Sicilian lunch for the 35-person team. One of the dishes she makes is slow-cooked meatballs in tomato sauce.

Ragazzi's bottarga and egg yolk spaghetti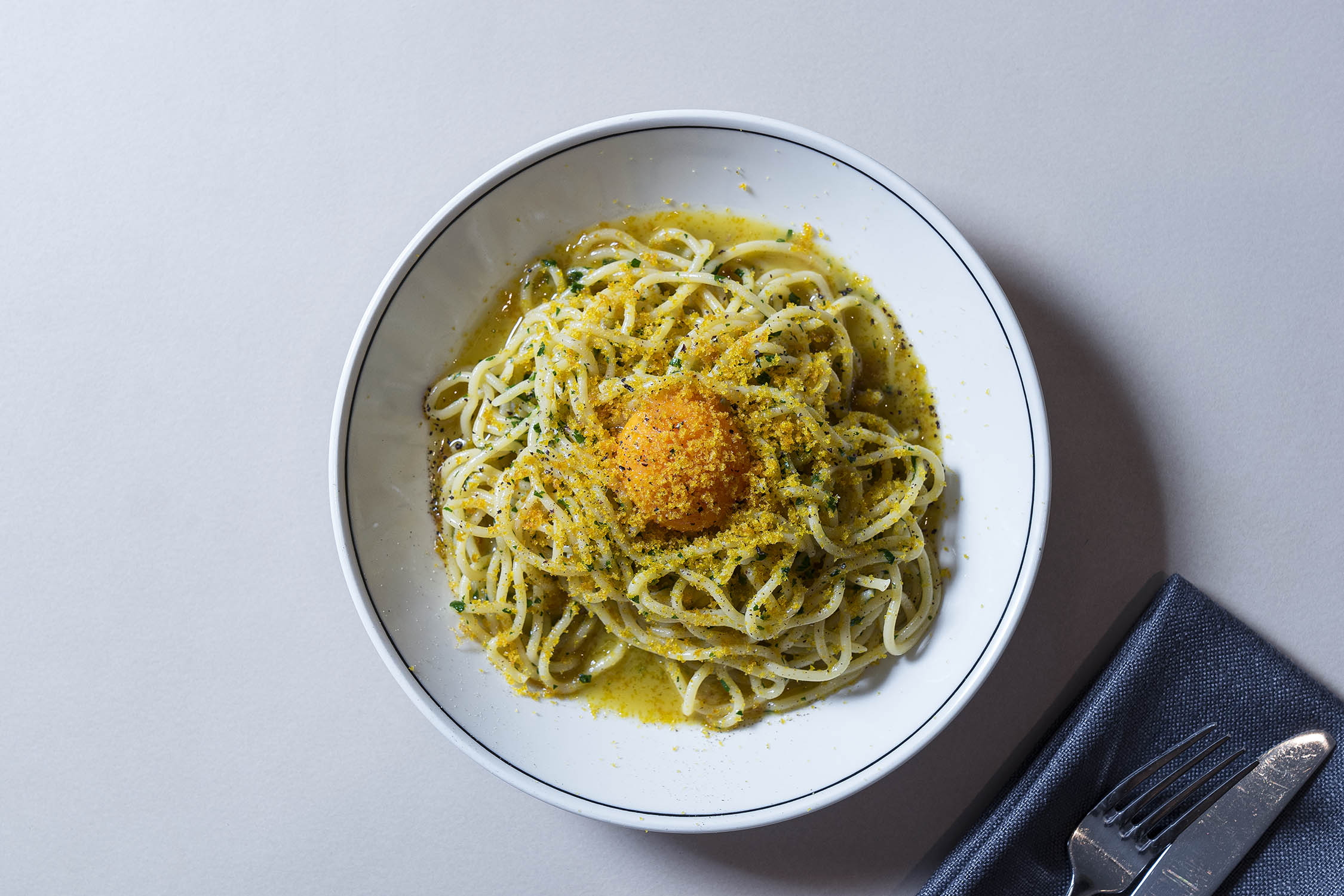 You could cure your own mullet roe for two months for bottarga and make your own spaghetti for this recipe, or you could simply buy them. "It's not hard to find really good Aussie bottarga these days in specialty grocery stores, as well as the imported Sardinian equivalents," says Scott McComas-Williams, chef of Sydney's CBD laneway eatery Ragazzi. Once you have your hands on it, it'll take you only 15 minutes to turn out this rich Sardinian classic.
Want more recipes like this? The Broadsheet Italian Cookbook features 80 recipes from Australia's best restaurants, cafes and bars.