Remember that classic Simpsons bit, "you don't win friends with salad"? Sweets are basically the opposite of that. Show up at the office with a batch of freshly baked cookies, or at a dinner party with a picture-perfect tiramisu, and you're suddenly everyone's favourite person.
Win new friends with these 24 sweets, which cover plenty of ground. We have two recipes apiece for the expected chocolate cake and choc-chip cookies. But also, recipes for Asian-inspired soy milk crème caramel, sweet tahini rolls by two Ottolenghi collaborators, rhubarb custard crumble pies, jam doughnuts, spiced chia pudding and traditional Argentinean alfajor cookies.
Plus, Dan Hong's bonkers "Stoner's Delight", inspired by his weed-induced junk-food binges as a teenager. It brings together doughnut ice-cream, potato-chip praline, candied bacon, Mars Bar slice, peanut butter dulce de leche, raspberry sauce and banana fritters – a combination you can either use to win over the entire world or strike down your enemies with sheer caloric overload.
Flour and Stone's chocolate, raspberry and buttermilk cake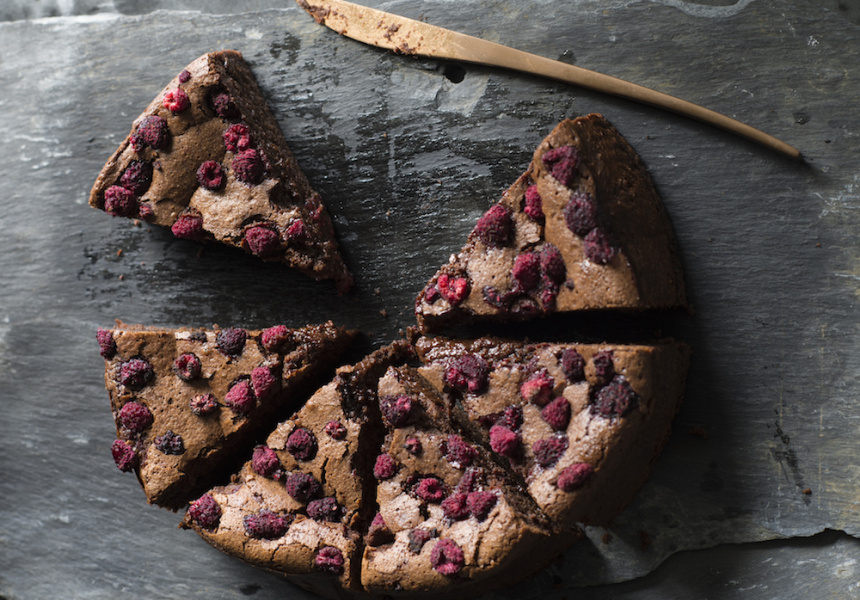 The texture of this dark-chocolate cake is different to anything you might be used to. It's so light and fudgy, it's almost more like solidified chocolate mousse. The raspberries on top are frozen, meaning you can whip this up without spending $7 on a single punnet of berries. Our advice? Put that extra money towards the recipe's dark chocolate instead. Alternately, if you love a chocolate cake with icing, try Charlotte Ree's chocolate buttermilk cake


Beatrix Bakery's smoky, salty chocolate-chip cookies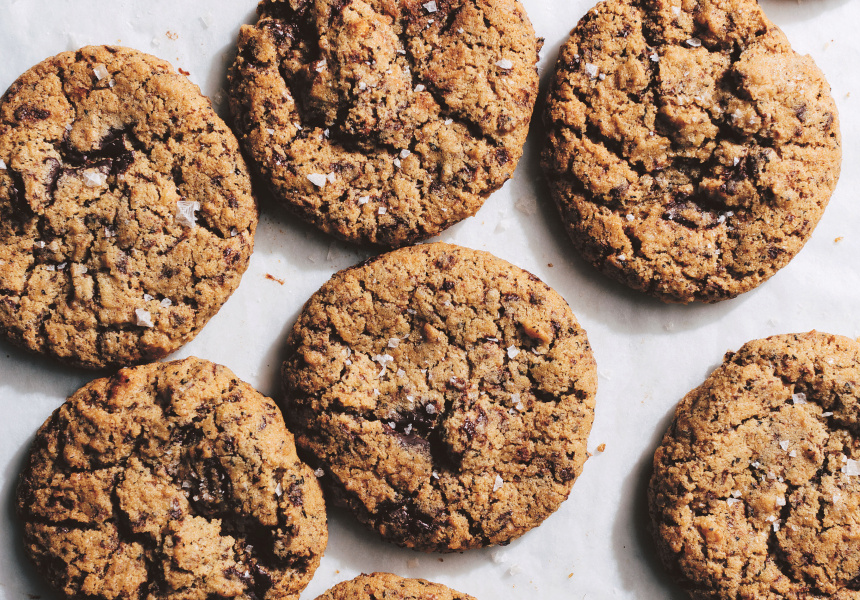 On the vastness of the internet, there are countless chocolate-chip cookie recipes, most of them similar but for small variations. This one, from cult Melbourne bakery Beatrix, has a unique touch: ground lapsang souchong tea, which gives the cookies a delicate smokiness that can be dialled back by subbing in Russian caravan tea. Alternately, "If you find the whole tea thing a bit spooky, just leave it out," says Beatrix founder Nat Paull. Either way, a long pre-bake chill guarantees a deep, satisfying colour and flavour every time. We're also partial to Scout's triple choc, burnt butter and sea salt cookies.


Sami Tamimi and Tara Wigley's sweet tahini rolls (kubez el tahineh)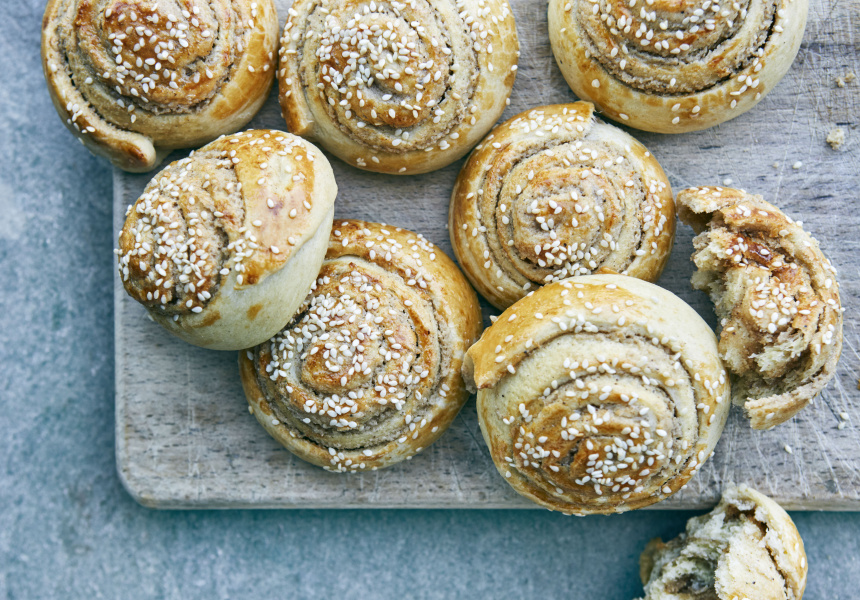 Israeli-English chef Ottolenghi may be the one with his name up in lights, but as writers and recipe testers, Sami Tamimi and Tara Wigley have been instrumental to his success over the past decade. Much like a croissant or doughnut, these crowd-pleasing cinnamon-sesame rolls, from the duo's Palestinian-inspired cookbook Falastin, are eaten at all times of day. They're best had fresh but also keep for two or three days and freeze well.


Lune Croissanterie's almond croissants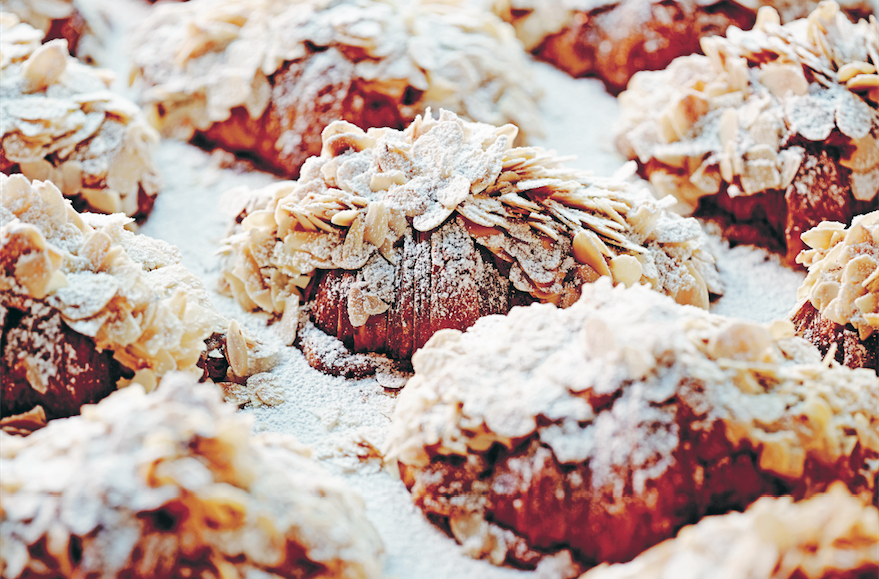 This isn't a croissant recipe, although you could certainly make the croissants yourself. Rather, it's a delicious way to rescue day-old pastries using flaked almonds and luscious frangipane (almond cream) – no folding or laminating required. This one is totally within your grasp and the results will make you feel like a proper boulanger.


Beatrix Bakery's rhubarb custard crumble pies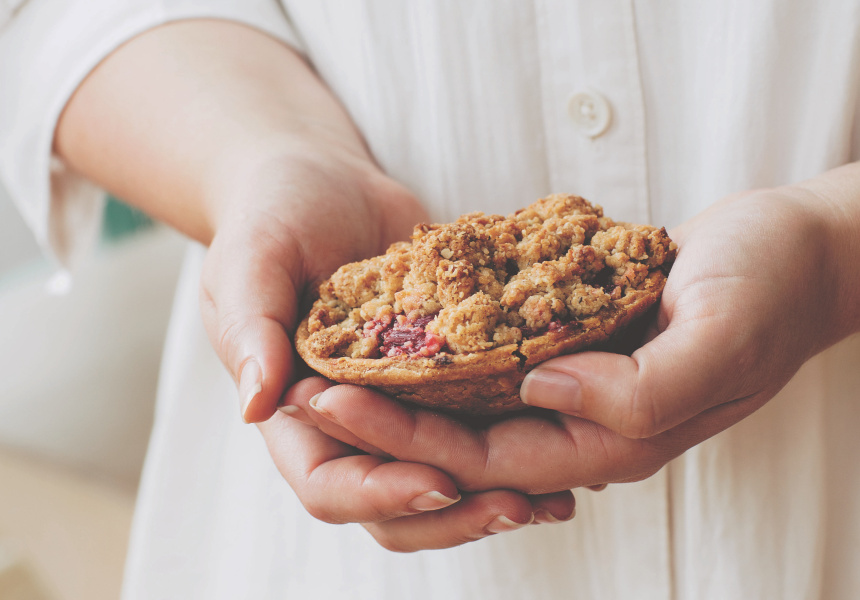 Beatrix's Nat Paull has the most wonderful name for these: "crunch-squidge-crunch sandwiches". She encourages experimenting with the fillings, but we're pretty satisfied with the tartness of the rhubarb, the spiciness of fresh ginger and the coolness of the vanilla pastry cream. For texture, there's crumbly butter-oat streusel on top.


Bourke Street Bakery's "nearly" Anzac biscuits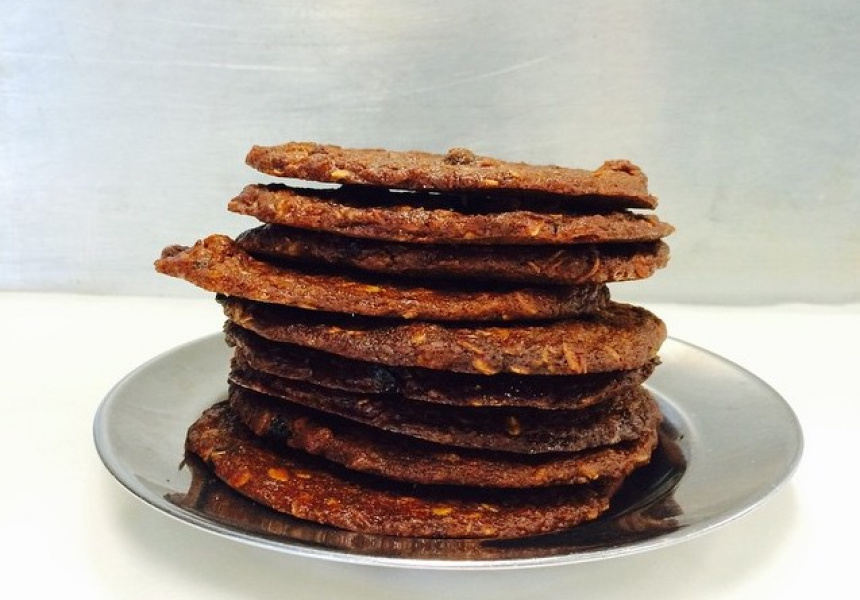 "Anzac" is not a term you can throw around willy-nilly. It's actually protected by Australian and New Zealander law. Hence these "nearly" Anzac biscuits, which include slightly tart, acidic barberries. They make for a subtle yet distinctive twist on the classic you know and love. We'd expect nothing less from the bakery that won Sydneysiders' hearts and is now doing the same for New Yorkers.


Rockpool Bar & Grill's lamington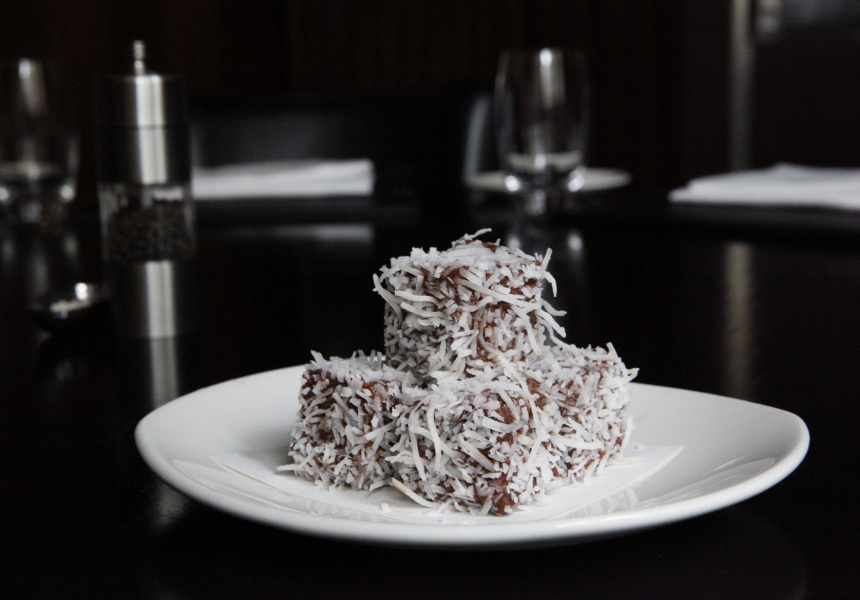 Look, we don't mind a supermarket lamington. But it's worth making this Australian icon from scratch at least once in your life. And this recipe, which benefits from a few fine-dining tricks, should be at the top of your list. Though even the jam is made from scratch, this one is ready to scoff in an hour or so.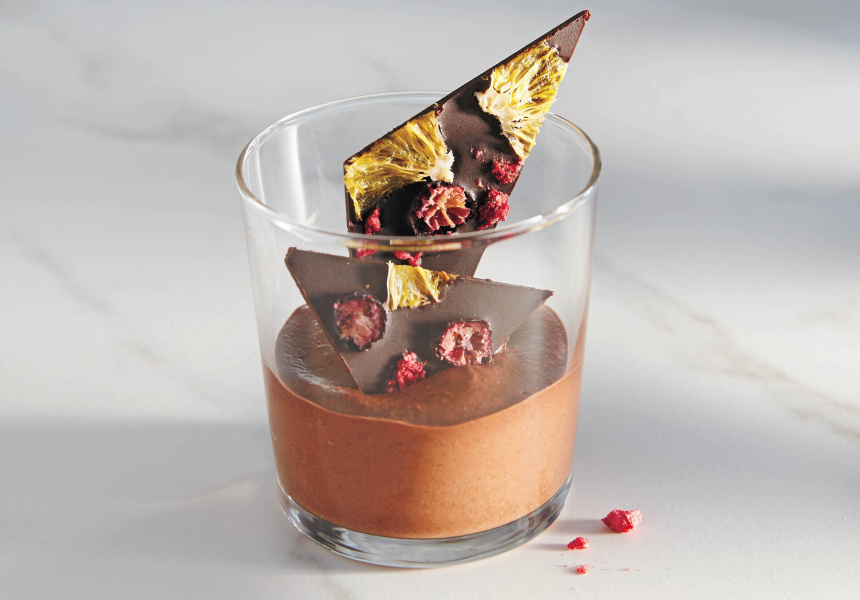 Chia pudding is as simple as soaking chia seeds in your favourite milk until they expand into little squishy pearls of flavour. But when paired with dates, spices and a couple of squares of Pana's plant-based chocolate, it can take on a surprising elegance.


Mjølner's Game of Thrones-style lemon custard cake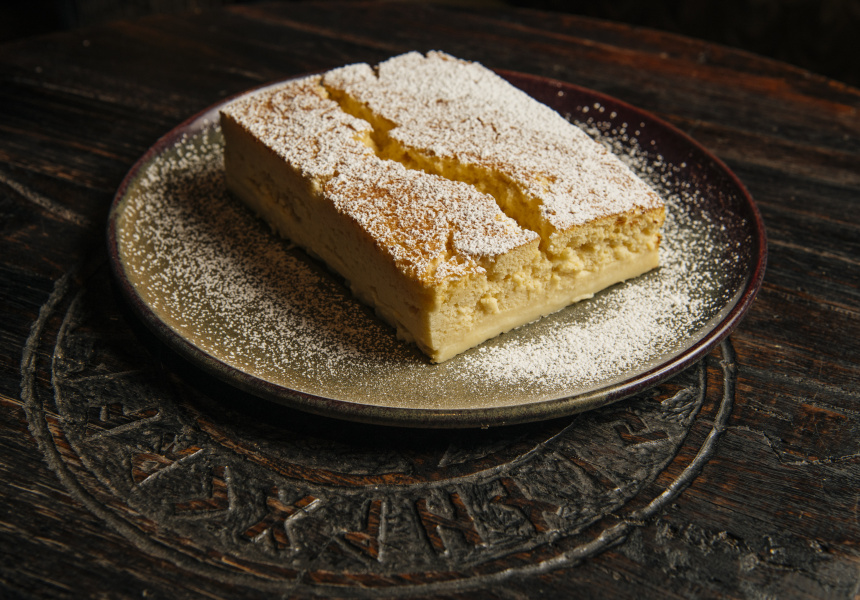 When we asked Mjølner, Melbourne and Sydney's lavish Viking-themed cocktail bars, to create a Game of Thrones-style banquet and share the recipes with us, Sansa Stark's favourite cake had to be in the mix. And it's just as classic and zesty as we hoped. Share with your sassy granny or another Olenna Tyrell type in your life.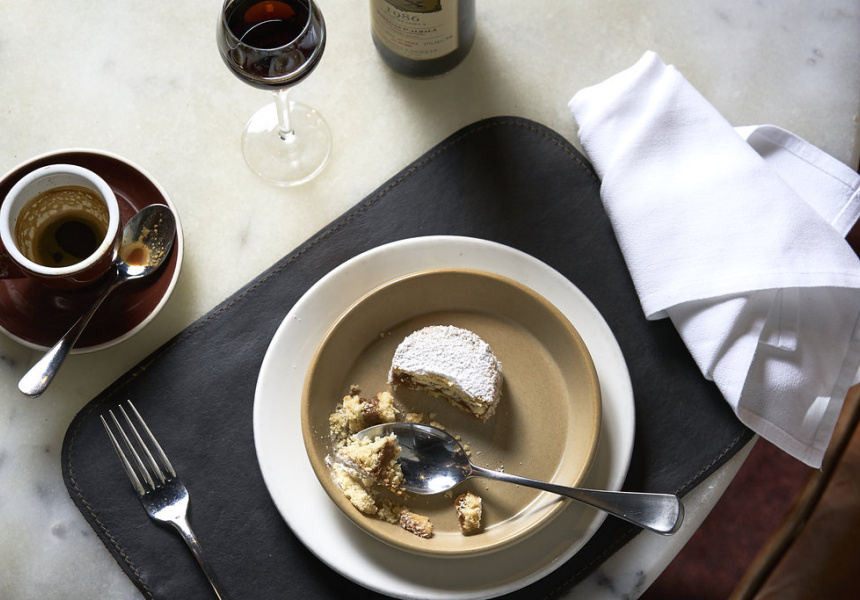 Alfajor cookies have been around for hundreds of years and are popular across most of the Spanish-speaking world. The traditional recipe, made with honey and almonds, is even a protected geographical indication under EU law. But the Argentineans like theirs a little differently, in the form of a crumbly cookie sandwich with caramel-like dulce de leche in the middle. That's what you're in for here, and it's a doozy.


Cobb Lane's jam and custard doughnuts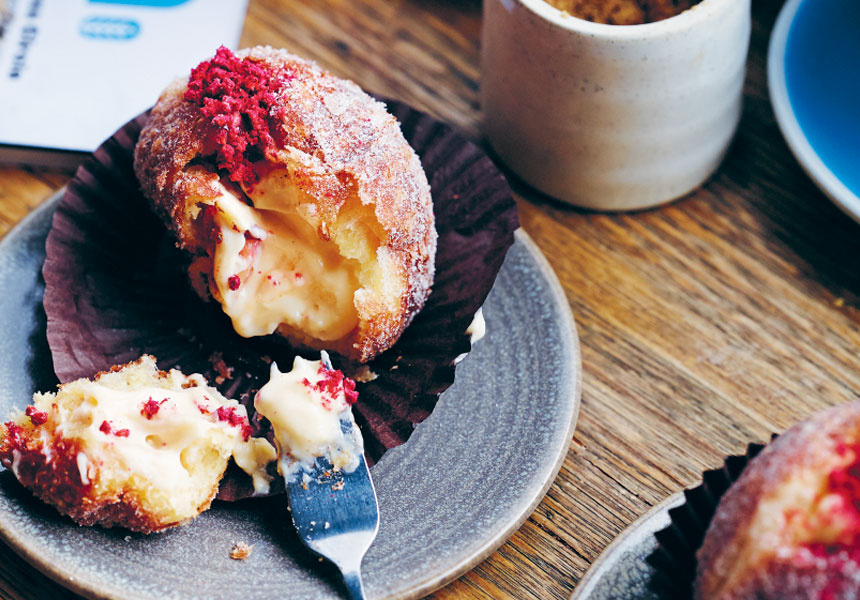 Doughnuts have gotten a bit out of hand in recent years. But these refined beauties rose to fame circa 2013, well before Kitkats and marshmallows entered the conversation. Inside there's a gooey custard you can jazz up with whatever flavour you like – rosewater, pistachio paste or coffee, say. For something snackier, try Tokyo Tina's mini doughnuts with yuzu curd.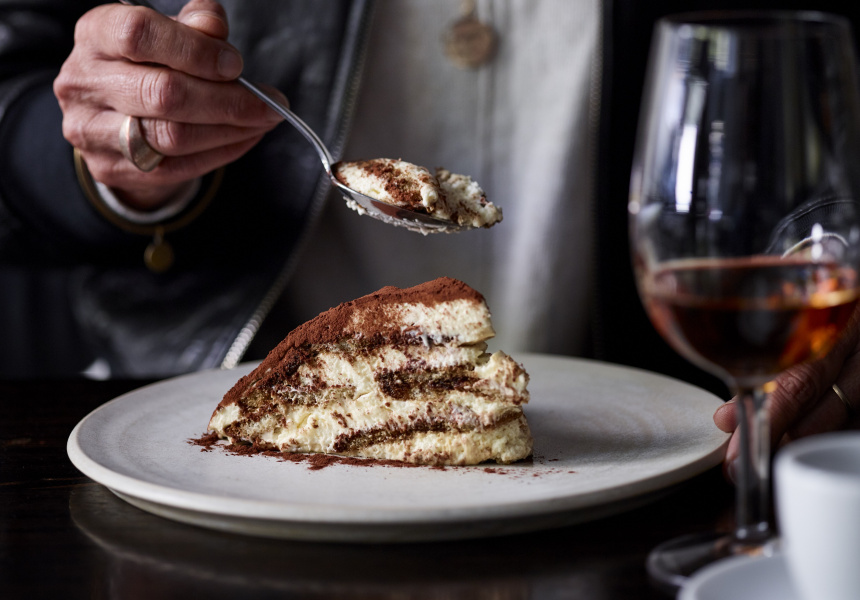 How good is this? We have not one but three recipes for tiramisu. And in the words of Larry David, they're all pretty, pretty good. If you're not into the boozy, Strega- and Sambuca-spiked version above, try Ladro's playful version topped with choc-coated popping candy, or Fratelli Paradiso's more classic rendition.


Peter Gilmore's chocolate mousse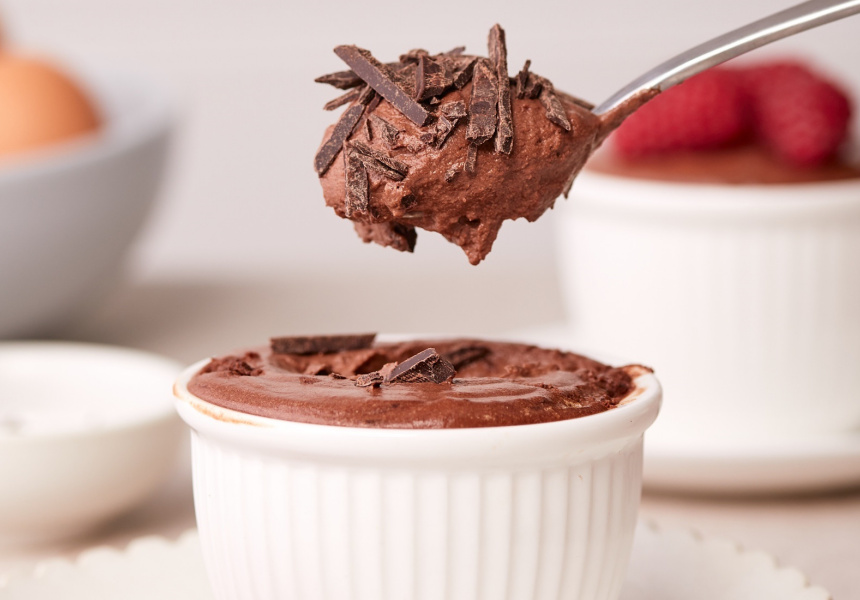 Wrong. You're wrong. This rich, dark-chocolate mousse by one of Australia's greatest and most technically skilled chefs (whose snow egg dessert you may have seen on Masterchef) actually isn't complicated or difficult, as you might fairly assume. It only uses six ingredients, for starters. Give it a go and see for yourself. If you're a particular fan of mousse, Bar M's version, combining dark and milk chocolate, is also worth a shot.


Pidapipó's watermelon and mint granita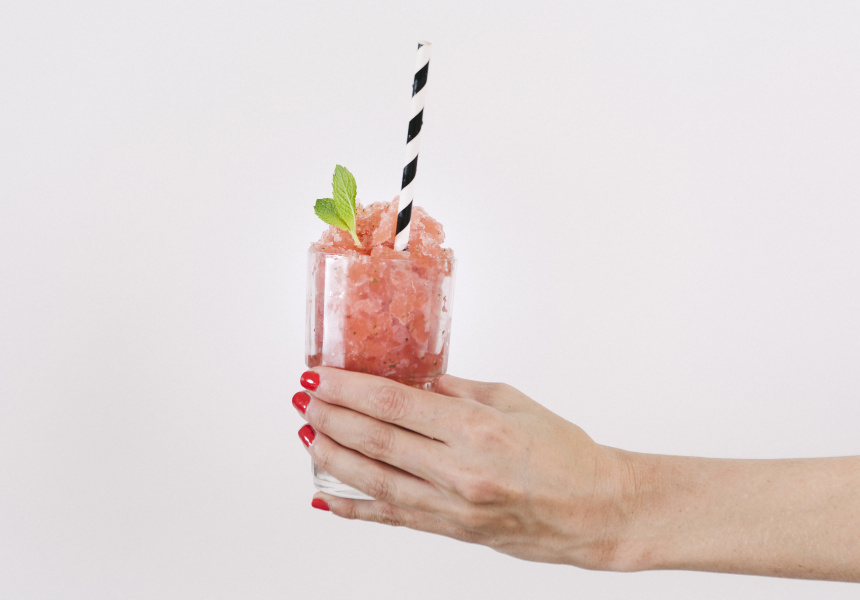 Got a blender? Got a freezer? Then you can make this ultra-simple slushie, which is brilliant on hot days. Plus, with a little splash of vodka or prosecco you can instantly turn it into a poolside cocktail.


Black Star Pastry's orange cake with cream-cheese frosting, Iranian figs and pistachios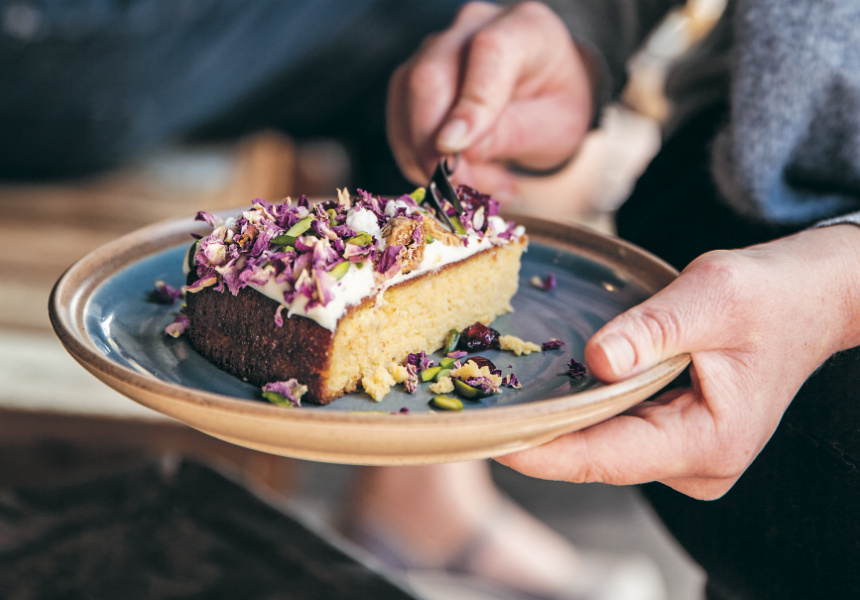 Sydney and Melbourne chain Black Star Pastry owes a great deal of its fame to its ridiculously hyped watermelon cake – often at the expense of some of its other, equally masterful cakes. Like this one, for example, which is quite a bit easier to make yet no less delicious.


Yu-ching Lee's soy milk crème caramel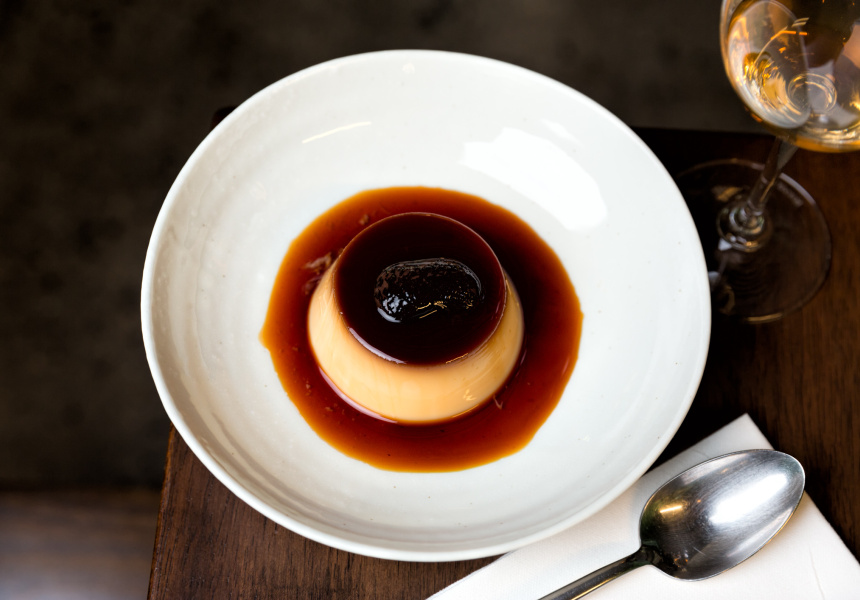 Before she bounced over to New Zealand, pastry chef Yu-ching Lee developed a cult following in Sydney for her Japanese- and Southeast Asian-influenced sweets. This simple, five-ingredient crème caramel of hers isn't flashy or rich like many desserts, and that's not a bad thing in our books.


Dan Hong's Stoner's Delight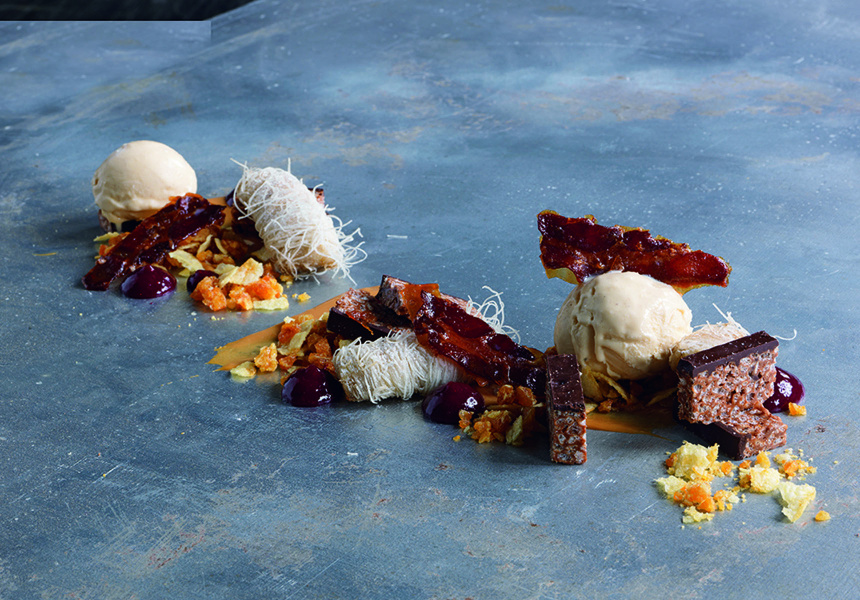 This cult dessert, synonymous with Sydney party-restaurant Ms G's, has evolved over the years as creator Dan Hong has grown and matured as a chef. But the recipe here is the OG, originally published in his book Mr Hong. Inspired by Hong's days of smoking dope after school and cruising the junk-food aisles afterwards, the dessert combines doughnut ice-cream, potato-chip praline, candied bacon, Mars Bar slice, peanut butter dulce de leche, raspberry sauce and banana fritters. Yeah, not for the weak-stomached.


The Brûlée Cart's vanilla crème brûlée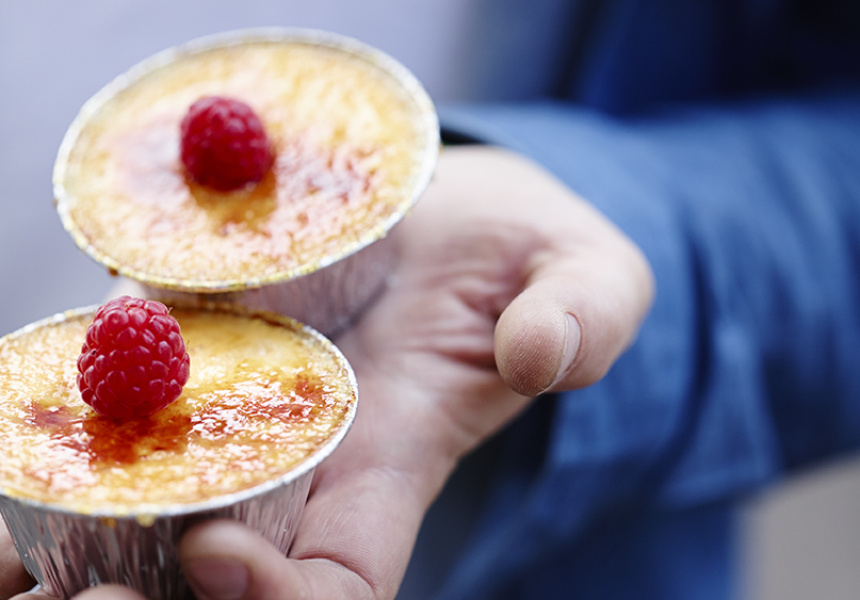 Can you hear it? The tinny crack of that brittle, toffee-like top splitting under your fork or spoon? That's the sign of a good crème brûlée, and to achieve it you'll need a blowtorch. Time for a trip to the kitchen supply store?