So you can poach eggs with the best of them. You can make coffee as good as any cafe's. You've even mastered sourdough.
Where to next?
That's an exciting question. In Australia, breakfast is the closest thing we have to a national cuisine. The possibilities are vast and the boundaries are constantly being renegotiated. Bacon, eggs and toast will always be around, but now there are also filling salads, rice puddings, pastries, veggie fritters and many, many other creative options.
Here's a small cross-section to brighten your weekend at home. Pop the kettle on, pump up some tunes and take your time with whichever recipe jumps out at you.
Fratelli Paradiso's riso al latte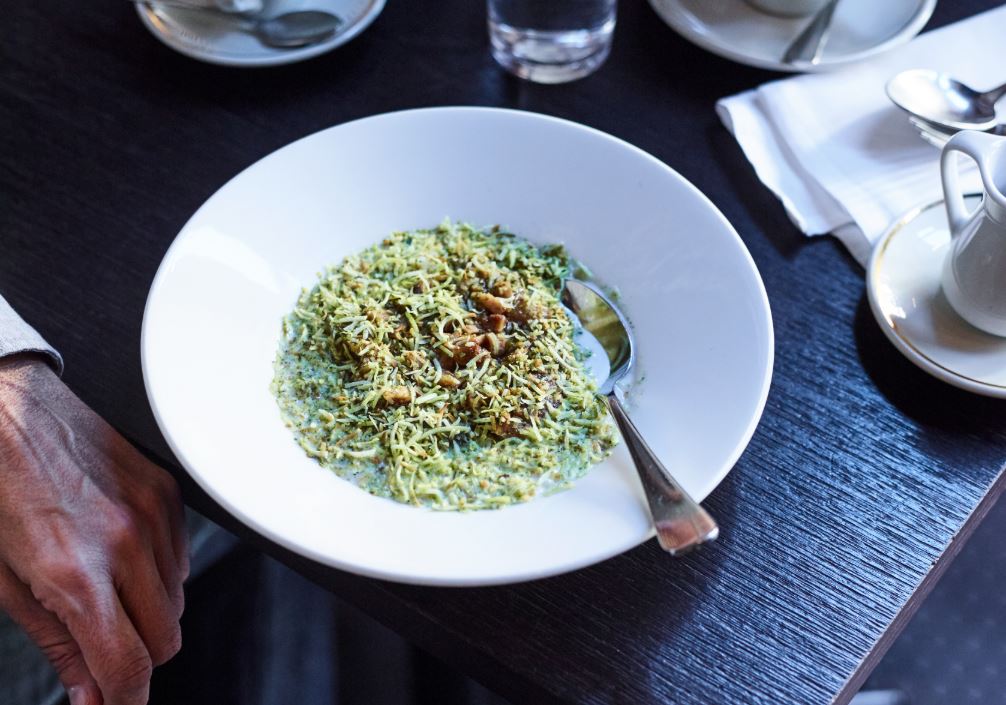 For all their lunch and dinner prowess, the Italians aren't known for breakfast. A quick cornetto and espresso is the likeliest start to their day. So what do you do if you're Fratelli Paradiso, a classic, all-day Italian spot in Sydney? You adapt a northern Italian dessert. This heavenly breakfast risotto includes coconut, figs, vanilla, lime juice and zest, but you can throw in whatever's in season or better suits your taste. Either way, the creamy rice base is a luxe way to start the day.


West Juliett's French toast with ricotta, strawberries and salted caramel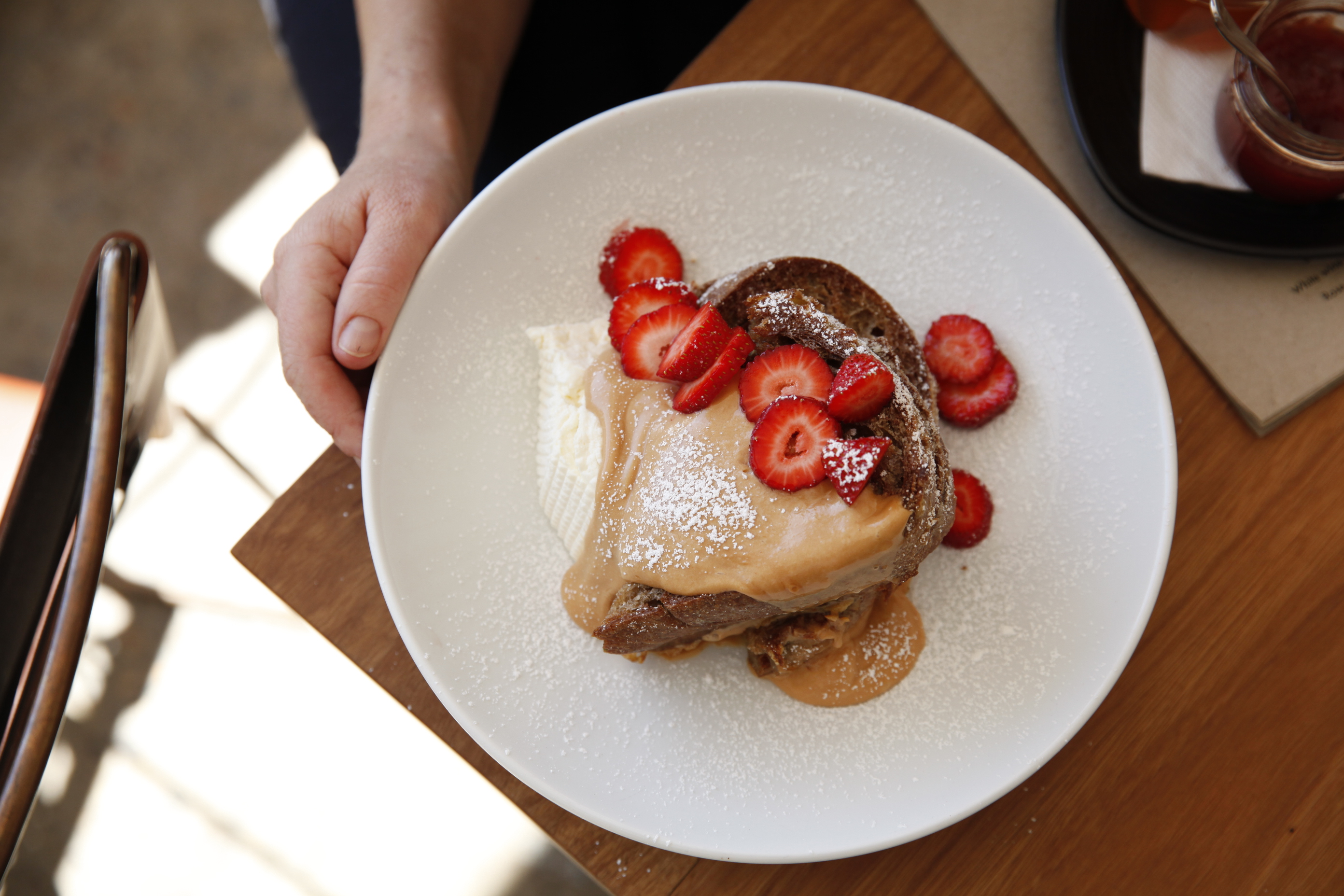 Continuing on the "dessert for breakfast" theme, we have this dizzying sugar bomb. The caramel can be made up to five days in advance, which is just the kind of convenience you might need on a weekend. All that's left to do is chop some strawberries, dip and cook the bread. A half-dip ensures this rendition of French toast is equal parts crunchy and soft, rather than one monotonous consistency.


Barbetta's carbonara Australiana
If you can cook bacon and eggs, you can cook this spin on Rome's famous cacio e pepe spaghetti, which sees pecorino and liberal amounts of black pepper folded through scrambled eggs. Like Fratelli Paradiso's rice pudding, it was devised to fill a gap on a breakfast menu, and by all accounts, it's doing a great job.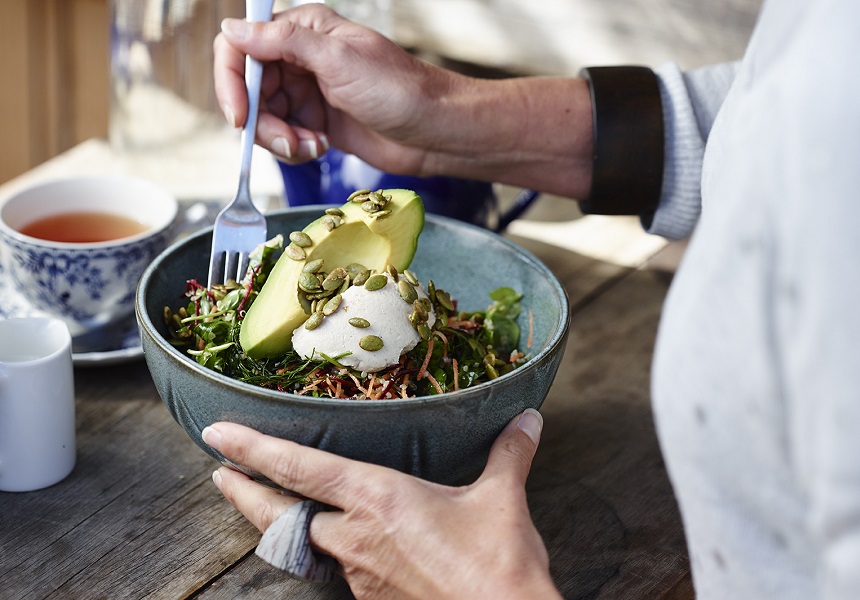 Quinoa, avocado, beetroot and carrot form the bulk of this vegan breakfast bowl, which is topped with cashew mayonnaise. It's a riot of textures and colours. Starting the weekend with something this nourishing can only lead to good things.


Little Bertie's brioche French toast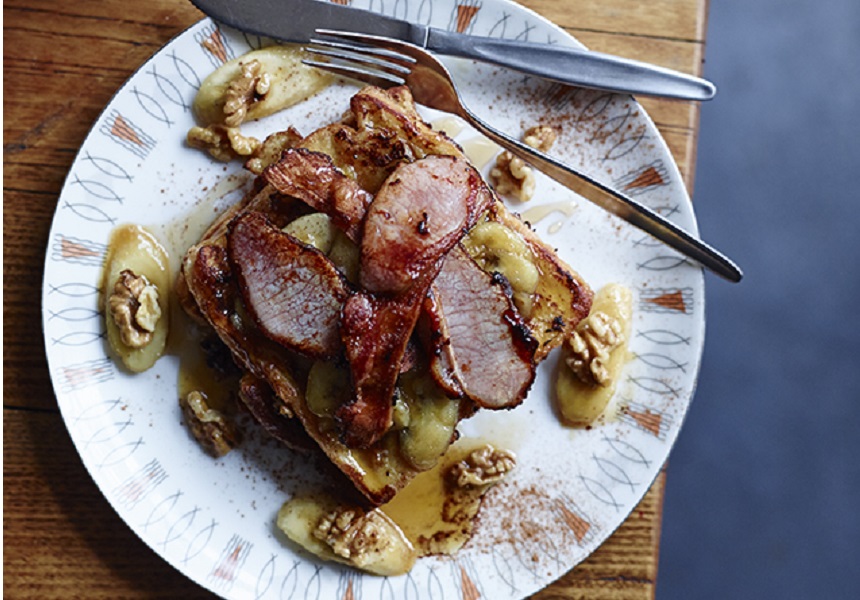 Like popcorn and ice-cream or pineapple and ham, bacon and banana aren't the mismatched pair they might seem. This recipe makes a compelling case for the salty-sweet combo, and includes toasted walnuts and a touch of maple syrup to really bring it all together.


The Grounds of Alexandria's berry hotcakes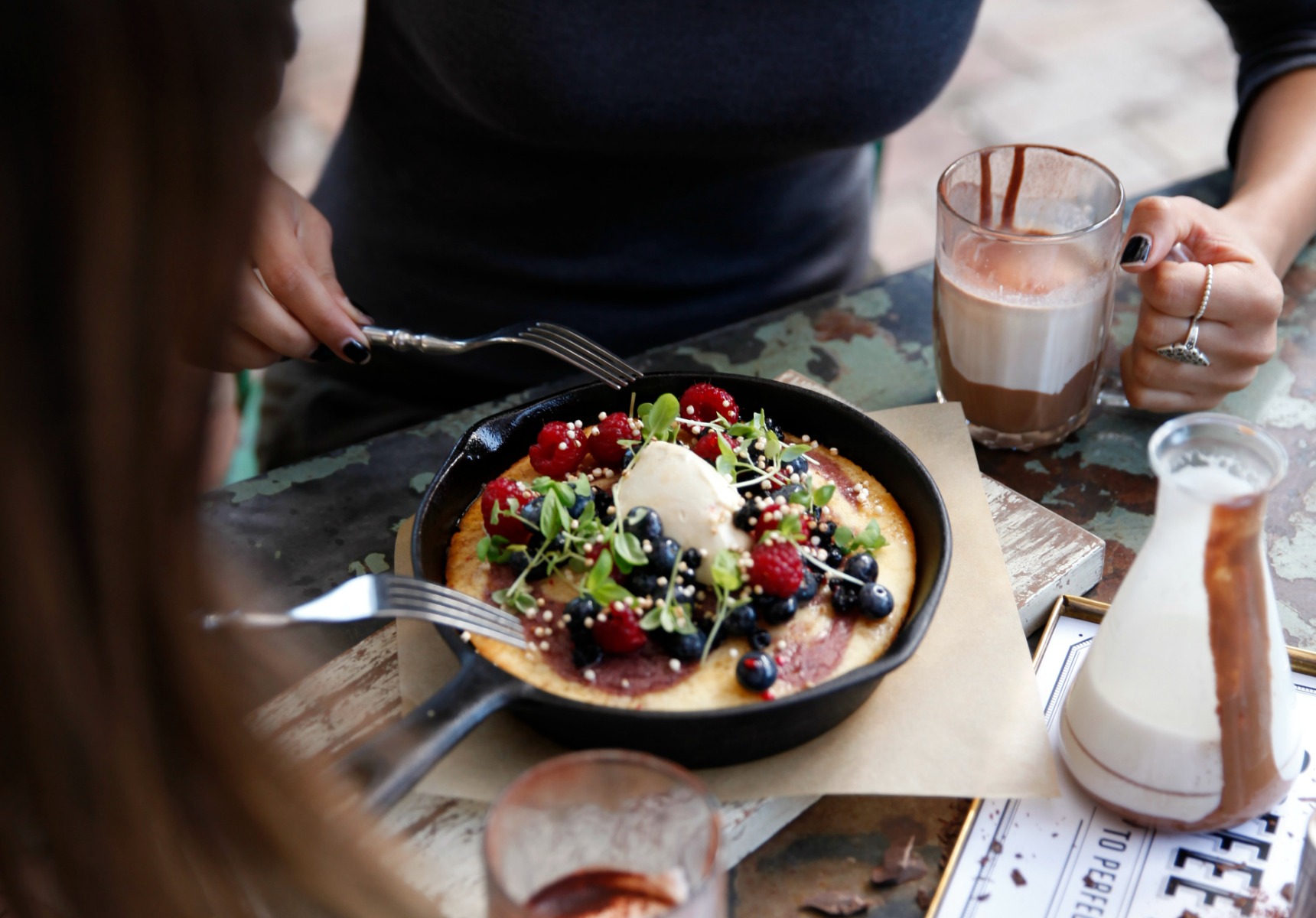 As with smashed avocado, every cafe seems to have its own particular version of these thick yet fluffy pancakes. The Grounds' are gluten-free, and liberally adorned with blueberries, raspberries and agave-sweetened mascarpone. Cooking in a cast-iron skillet ensures they develop nice crisp bronze edges.


Hardware Société's baked eggs with chorizo, spiced tomato concassé and black olives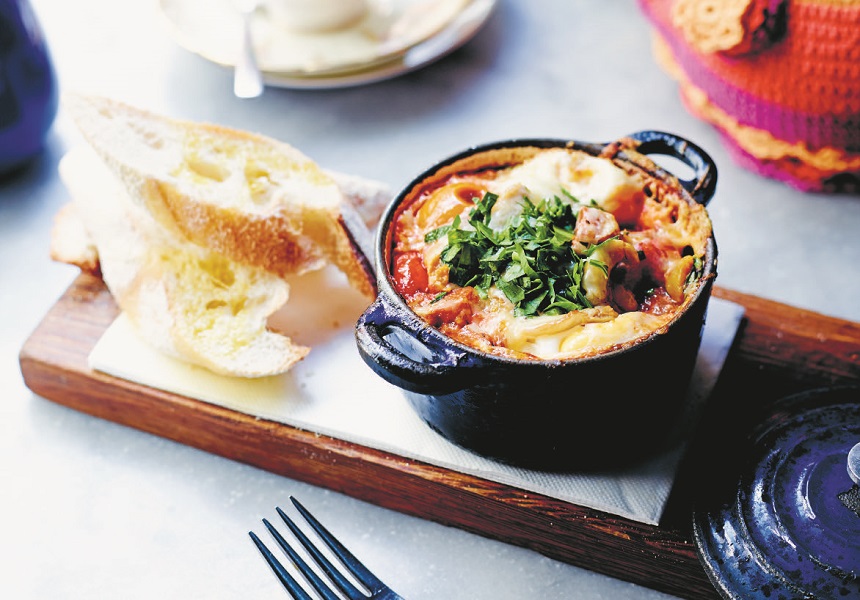 Here's another recipe that demands an ovenproof skillet or several cocottes (tiny, single-serve pots like the one in the photo). It's the only way to achieve the brittle edges and gooey centre that make baked eggs such a delight. Like all good baked eggs, this version is satisfyingly rich and savoury, but with a handful of spinach hiding at the bottom of each cocotte to keep the balance.


Lune Croissanterie's almond croissant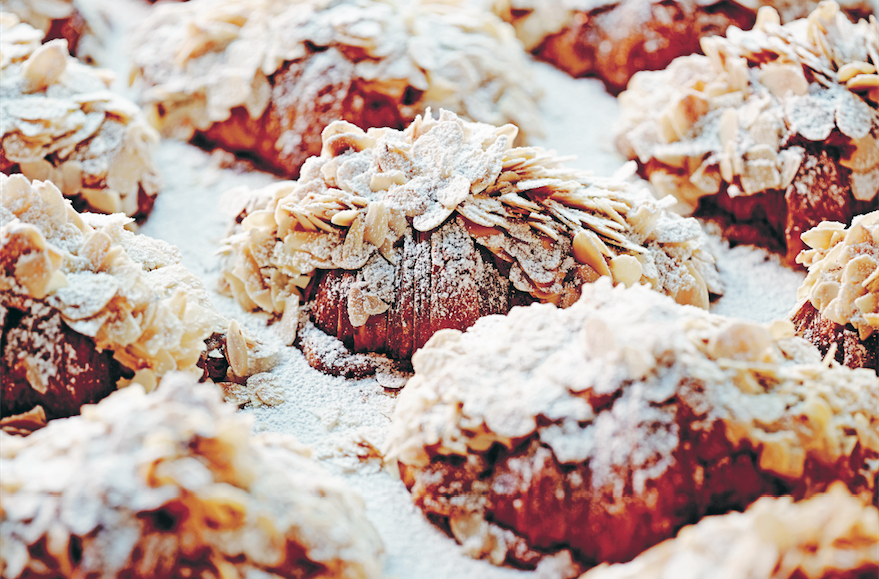 This isn't a croissant recipe, although you could certainly make the croissants yourself. Rather, it's a delicious way to rescue day-old pastries using flaked almonds and luscious frangipane (almond cream) – no folding or laminating required. This one is totally within your grasp and the results will make you feel like a proper boulanger.


Twenty & Six Espresso's black sticky rice with mango, banana and puffed wild rice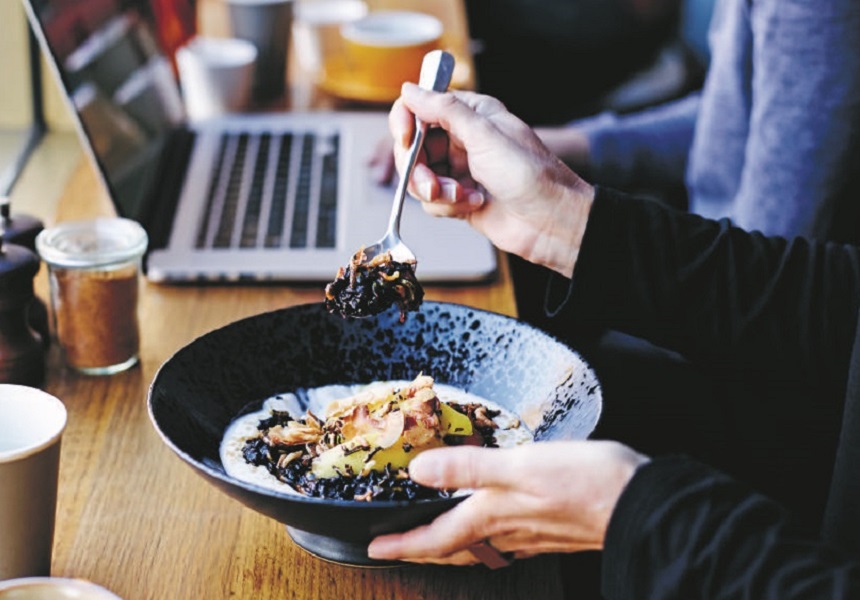 While Fratelli Paradiso's rice pudding takes its cues from Italy, this one nods to Asia's tropical regions with coconut cream, banana, mango and passionfruit. Despite the schmick presentation, it's essentially a bowl of cooked rice topped with sliced fruit. Easy, delicious, nutritious.