Cooking is always a fine pursuit, but this year has been a particularly excellent year for home cooking. Broadsheet was there to help, publishing more than 100 recipes from top chefs, cookbook authors and food personalities predominantly from Australia, but a couple from across the globe, too.
We revisited classics, leaned into the comfort dishes, tried out modern spins and techniques, upped our weeknight dinner game and made crowd-pleasing dishes that hushed the table.
And some proved very popular – including a take on a fish'n'chip favourite, a traditional Italian dessert, a cheesy vegetable bake and a quick fried rice from Broadsheet's new cookbook, Home Made – out now.
Broadsheet Access members get special tables at busy restaurants, tickets to exclusive events and discounts on food, coffee, brand offers and more.
Find out more
Here are our 10 most popular recipes of 2021.
Yotam Ottolenghi's Stuffed Eggplant in Curry and Coconut Dal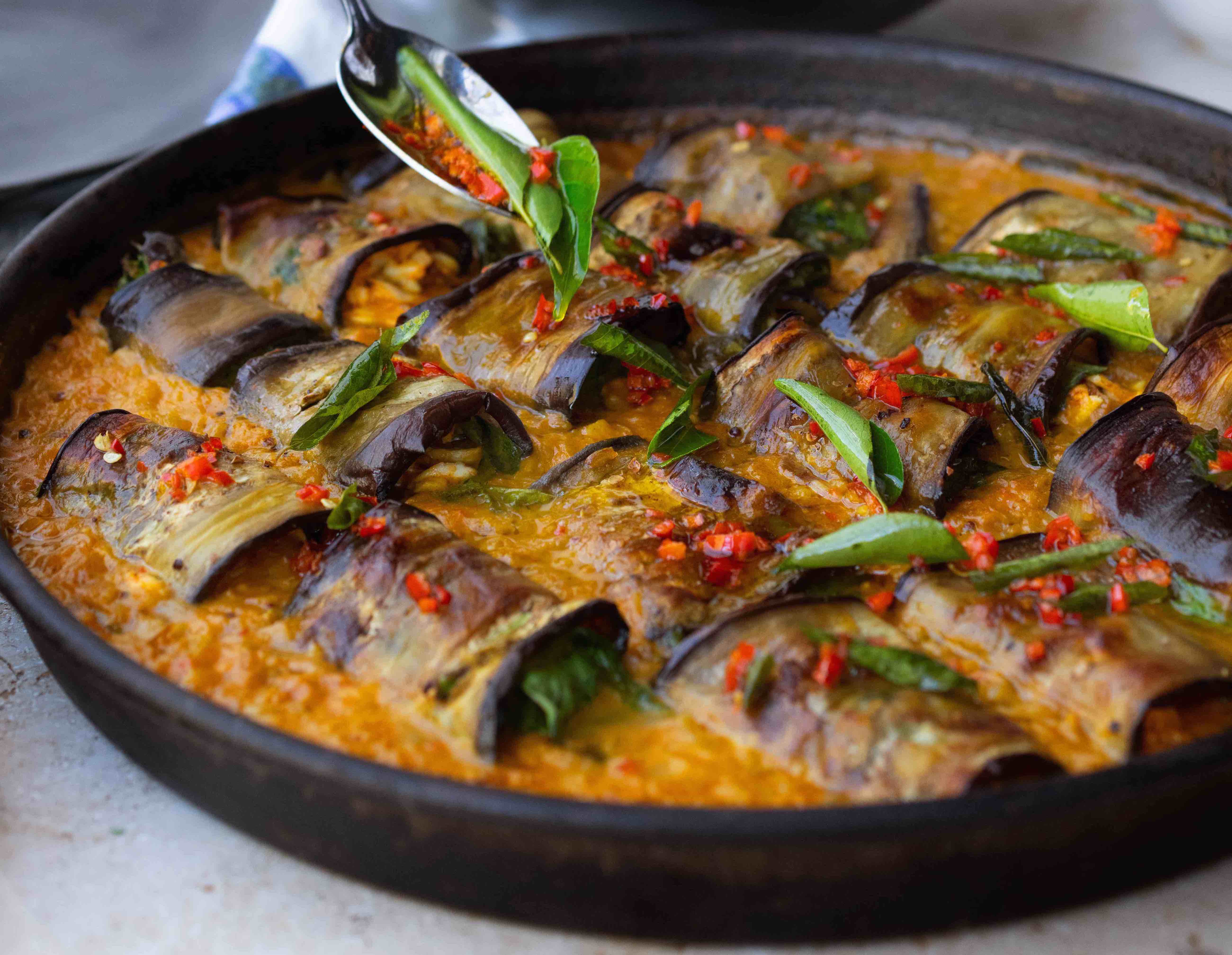 Three recipes by Yotam Ottolenghi made it into the top 10 but this one, from the beloved chef's latest cookbook Flavour, is a triumph of comfort cooking, and continues his long-standing mission of elevating vegetables from side project to main act. It's much the same for his other recipes that readers loved, for spicy mushroom lasagne and portobello steaks with butter-bean mash.

This one sparked a debate in the Broadsheet editorial team, and our social media channels: is it a potato cake or a potato scallop? Melbourne chef Adam D'Sylva (Tonka, Coda and Lollo) reckons it's the former. Whatever you want to call them, this recipe's a winner, offering crisp batter and flexible ingredients, without the greasiness.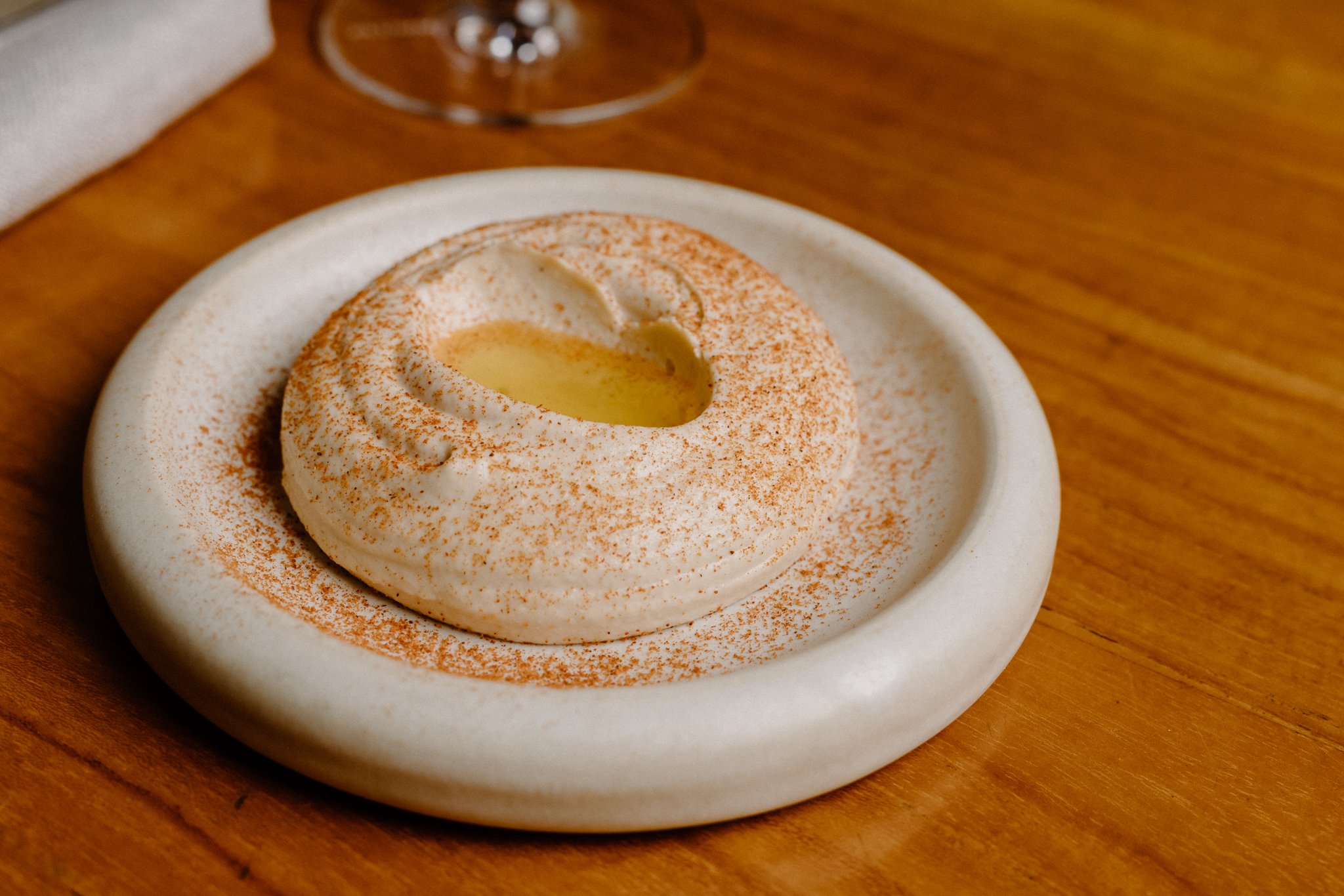 As executive chef of celebrated Brisbane restaurant Gerard's Bistro, Adam Wolfers is one of the country's best Middle Eastern chefs. His hummus is smooth, creamy, garlic-spiked and completely addictive, and he shared all his tips and tricks (including one rule you must always follow) for making the best hummus of your life.
Nonna Mitolo's traditional tiramisu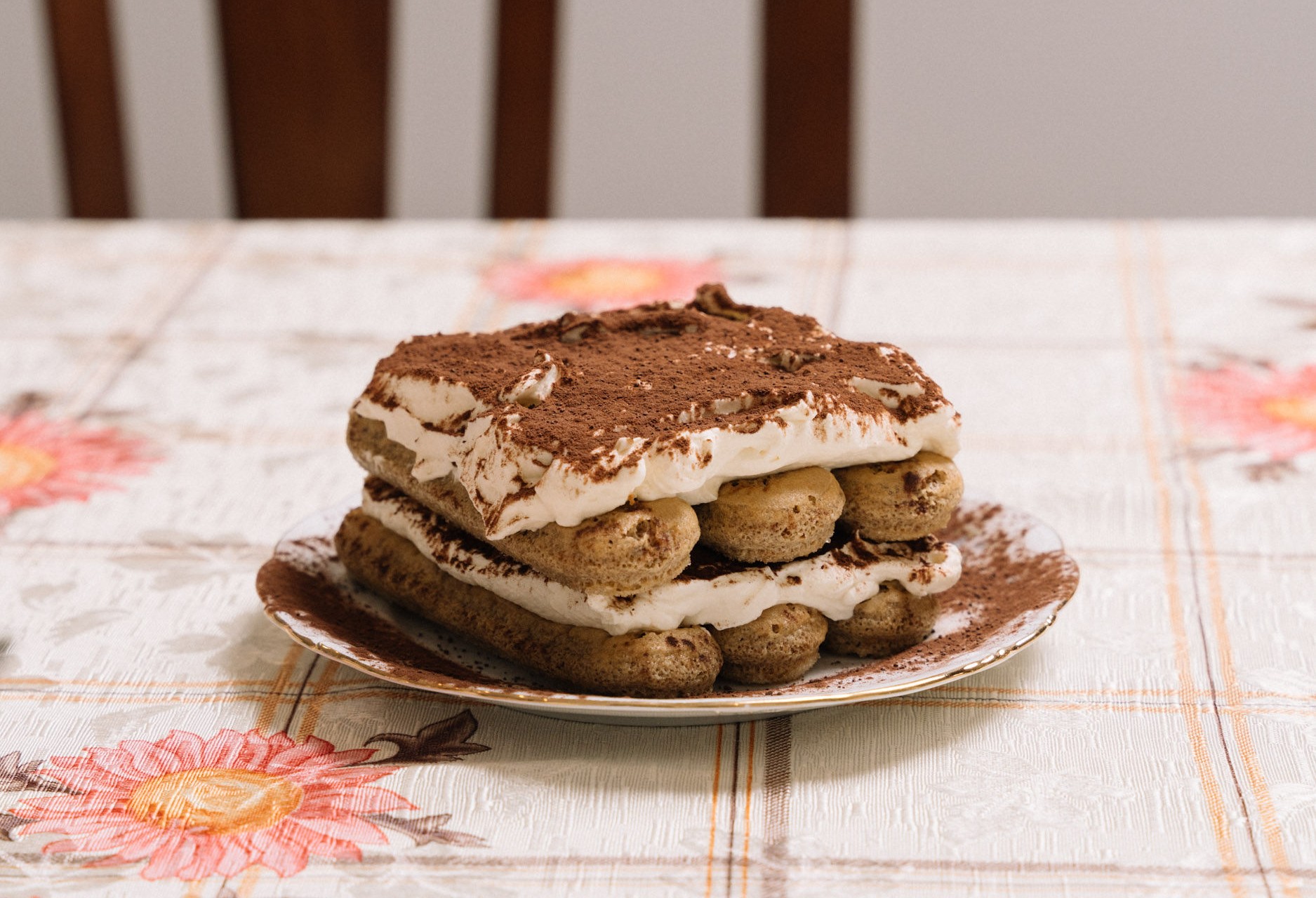 At his Adelaide restaurant Pizzateca, Tony Mitolo serves his nonna's take on the classic Italian dessert every week. The 90-year-old doesn't really have a recipe for it, instead eyeballing the ingredients as she goes, but her family has recorded her moves over the years and shared them with Broadsheet. It's such a delight, and even if you're not going to make this Italian dessert, click through for the cute photos.
Gordon Ramsay's cornflake chicken sliders with gochujang mayonnaise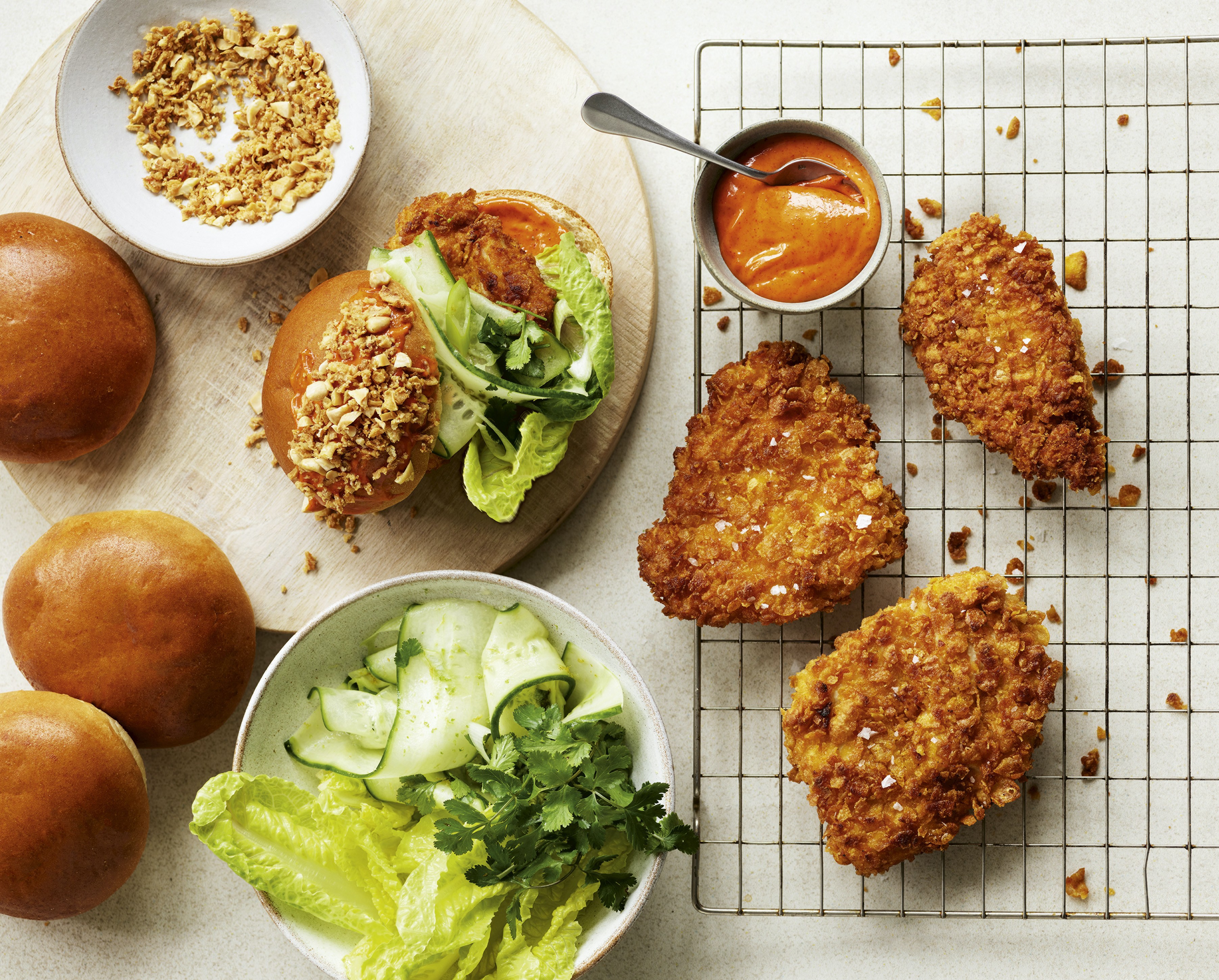 "Once you've tried the crunch and flavour of cornflake-coated chicken, you might never go back to breadcrumbs," Gordon Ramsay writes (in a decidedly less angry tone than we're used to) in his new cookbook Ramsay in 10. This is no idiot sandwich: the easy-to-make handheld meal only takes 30 minutes to get on the table. The gochujang, or Korean chilli paste, is optional but gives the slider a good kick.
Tristan Rosier's pork, cavolo nero and tomato orecchiette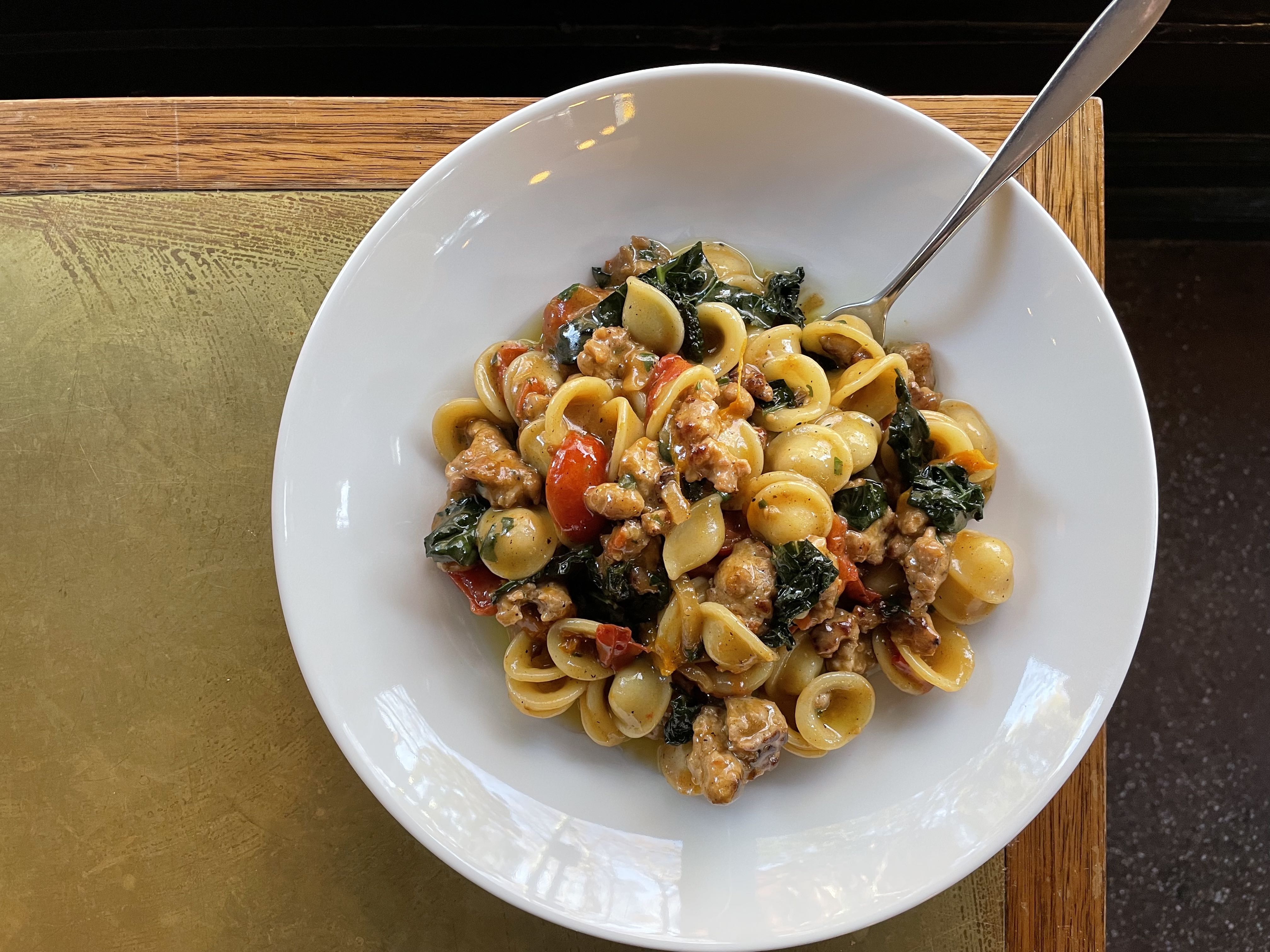 The appeal to Tristan Rosier's recipe is it includes a cheat's way of making meatballs. The head chef at Sydney's Arthur uses pork-sausage mince instead of having you make your own meatballs so it means it's on the table in less than half an hour. It's perfect for when you just CBF.
Cornersmith's cheesy cauliflower bake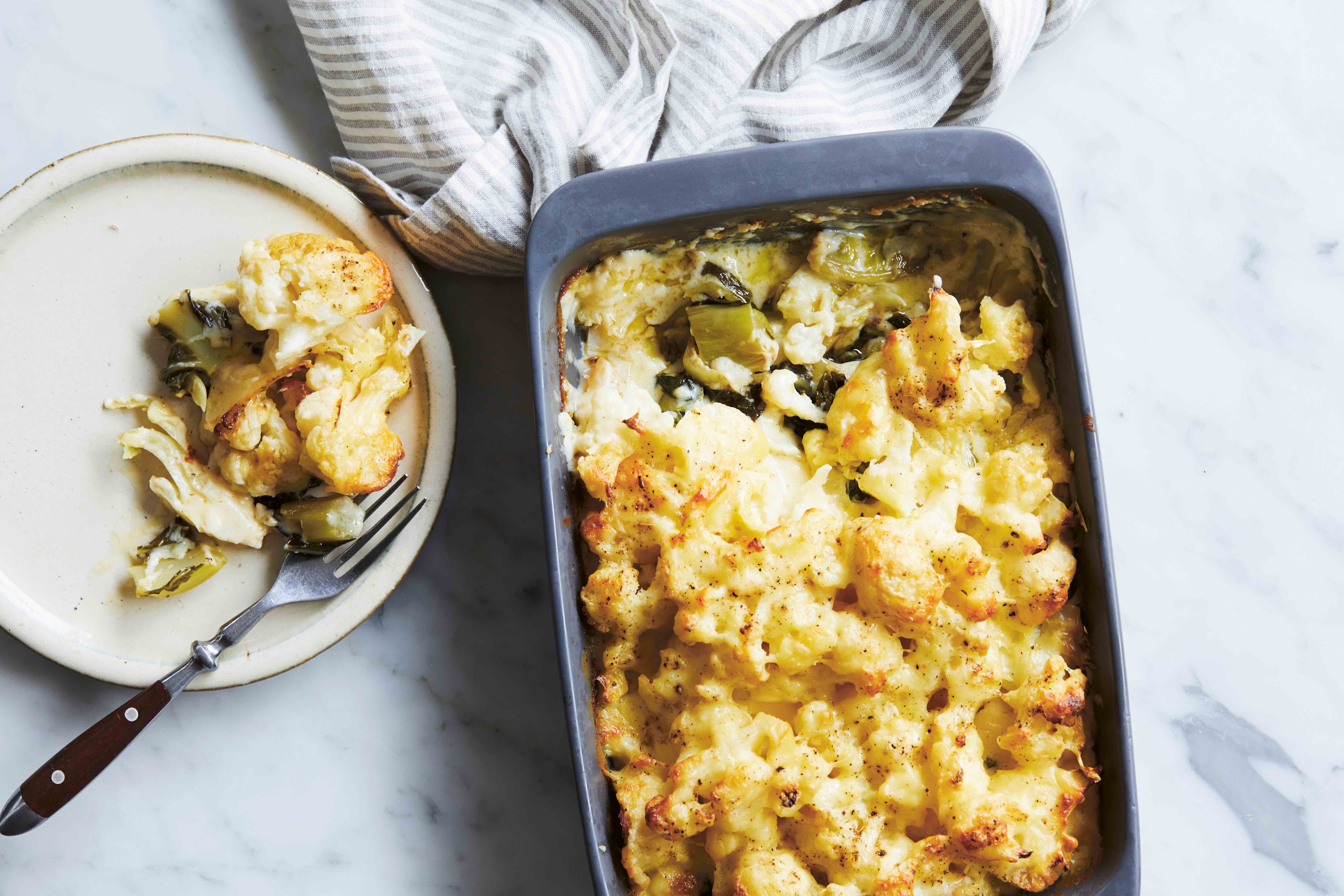 Use It All, a sustainable kitchen handbook by Alex Elliott-Howery and Jaimee Edwards of Sydney's Cornersmith, teaches you what it says on the tin – to use it all, and make the most of your produce so you won't have to throw scraps away. This cauliflower bake uses every part of the cauliflower – florets, stems, leaves and all – and slathers it in a decadent bechamel.
Dorothy Lee's fried oyster mushroom with rice wine soy and vinegar sauce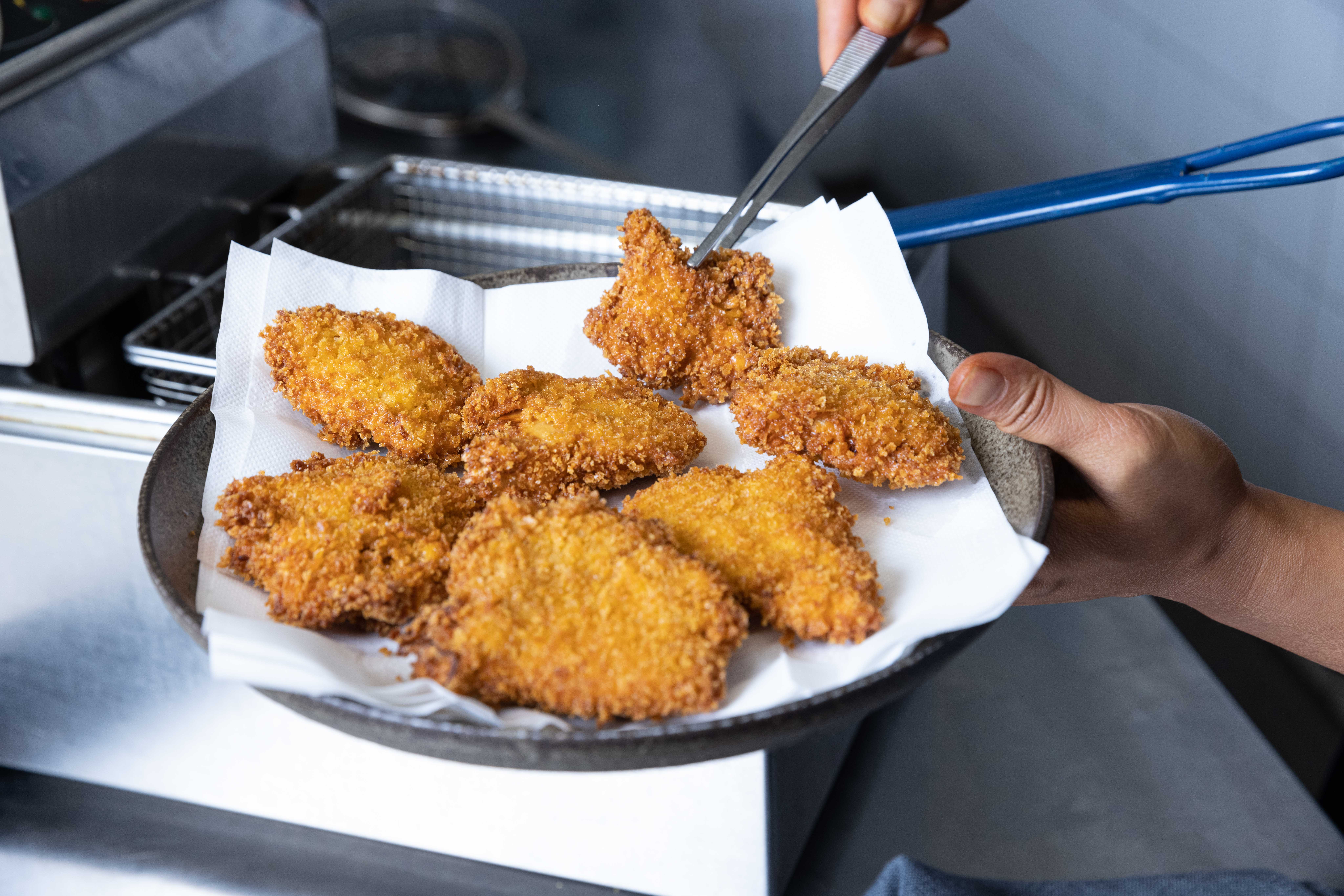 This riff on salt-and-vinegar chips with fried mushrooms instead of potatoes comes from Dorothy Lee, co-owner of Sydney's Hartsyard. "It's a whip-it-up-at-home-any-time kind of snack – if you're looking for something a bit savoury, this is a really good idea." And, while she gives measurements for the marinade, you can definitely adjust the tangy mixture to taste.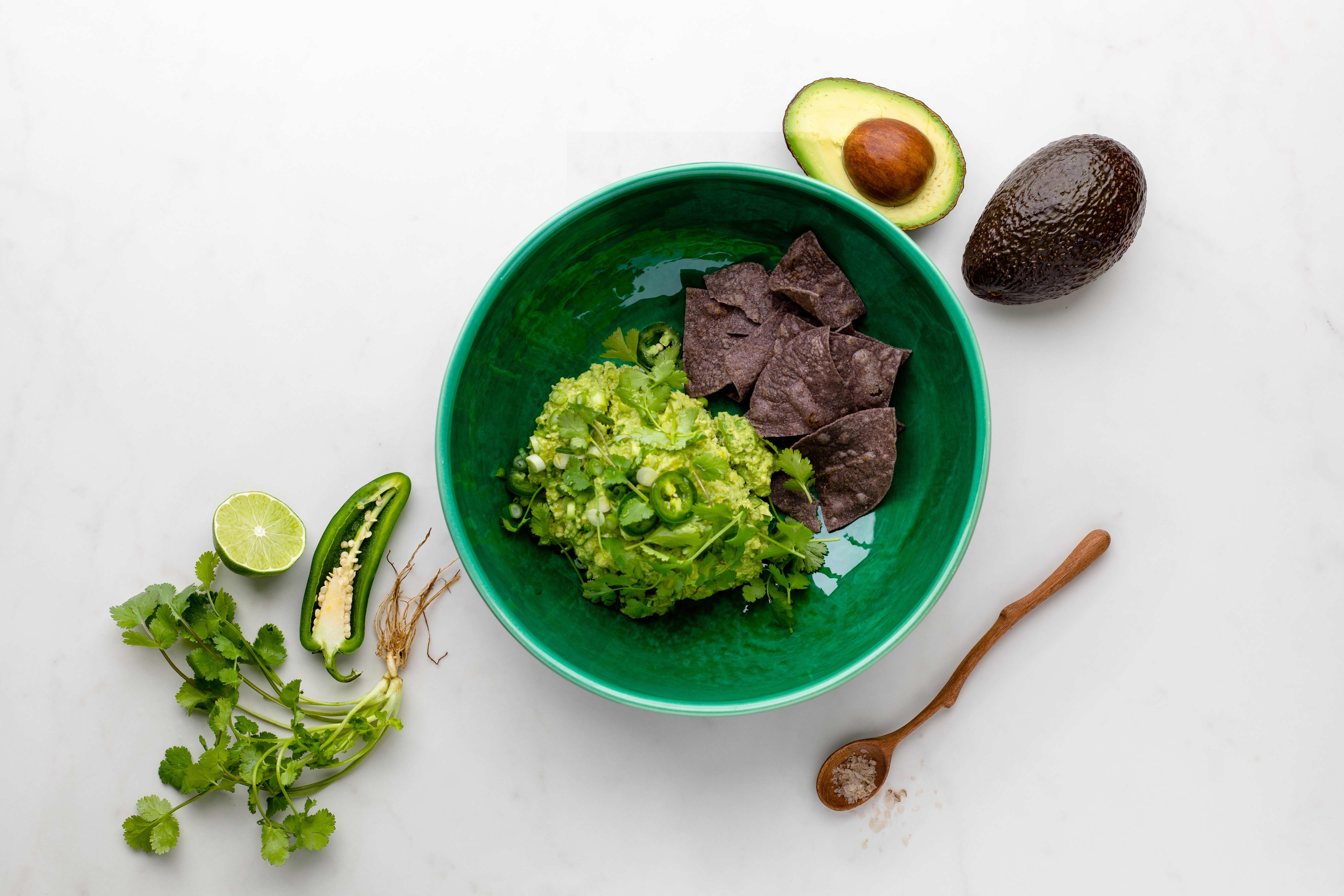 It only takes 10 minutes to prep award-winning chef Mark Best's take on the Mexican dip, but if you're tempted to cut time even more by breaking out a food processor – don't. "Do not blend or we cannot be friends" is his number-one rule for making guac. His other tip? It's all about getting balance between the richness of the avocado with salt and acid (lime).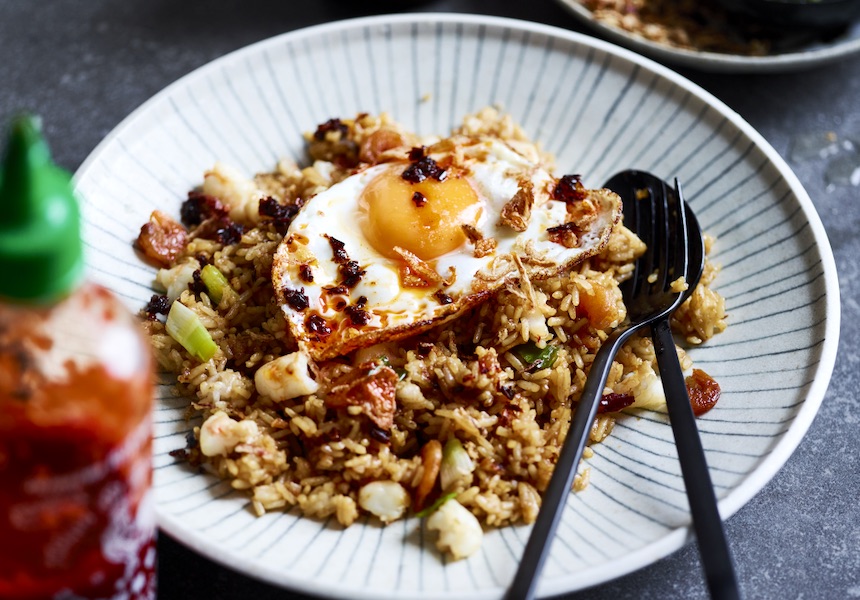 This recipe is one of 80 in Home Made, a new cookbook by Broadsheet that answers the question: "What do chefs cook at home?" In the case of Raph Rashid from Melbourne's Juanita Peaches and All Day Donuts, he often makes a quick and flexible Indonesian fried rice you can whip up with whatever add-ons and condiments you have on hand, like hot sauce, pickled ginger, fried eggs, lemon wedges or crispy fried shallots.
Looking for more recipe inspiration? See Broadsheet's recipe hub.
Additional reporting by Sarah Norris, Emma Joyce, Matt Shea, Anthony Morris and Nick Connellan.