Apart from those weirdly hostile "I eat twice as many animals to make up for all the ones you don't eat" guys, everyone seems to be at little bit vegetarian these days. Whether or not you put a label on it ("reducetarian" is in vogue), it feels good to go meat-free for part of the week. It's better for you, your bank account and the planet.
As these 19 recipes highlight, veggies also offer a tremendous amount of variety – especially when augmented with cheese, nuts and grains. Broadsheet has plenty of memorable veggo side dishes (see: Annabel Crabb's glass potatoes, Botanica's green bean and lemon salad and Cibi's spicy miso eggplant), but for this article we've focused on mains. Happy cooking.
Broadsheet Access members get special tables at busy restaurants, tickets to exclusive events and discounts on food, coffee, brand offers and more.
Find out more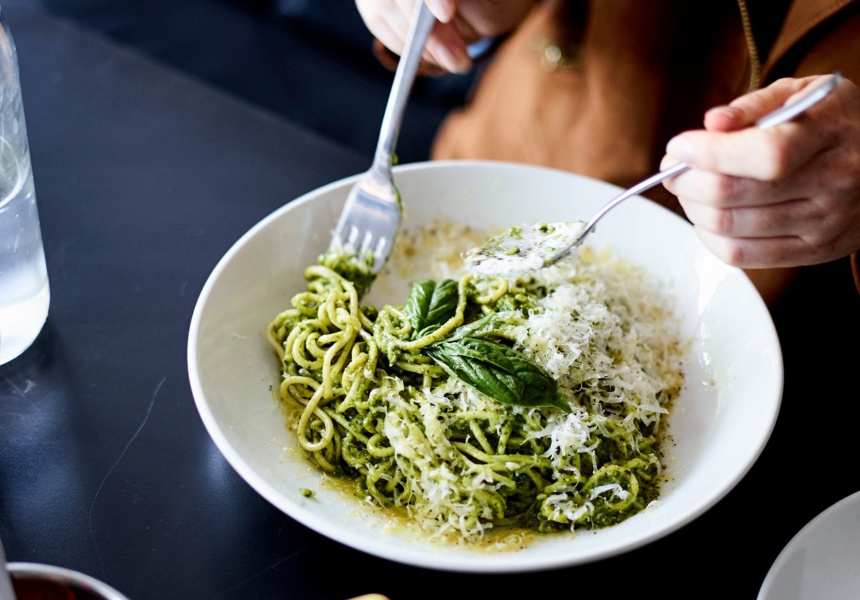 Got a food processor? Then you've got a new weeknight dinner on regular rotation. With that crucial bit of kit, this pasta is on the table in 15 minutes in all its vibrant, cheesy, surprisingly nourishing glory.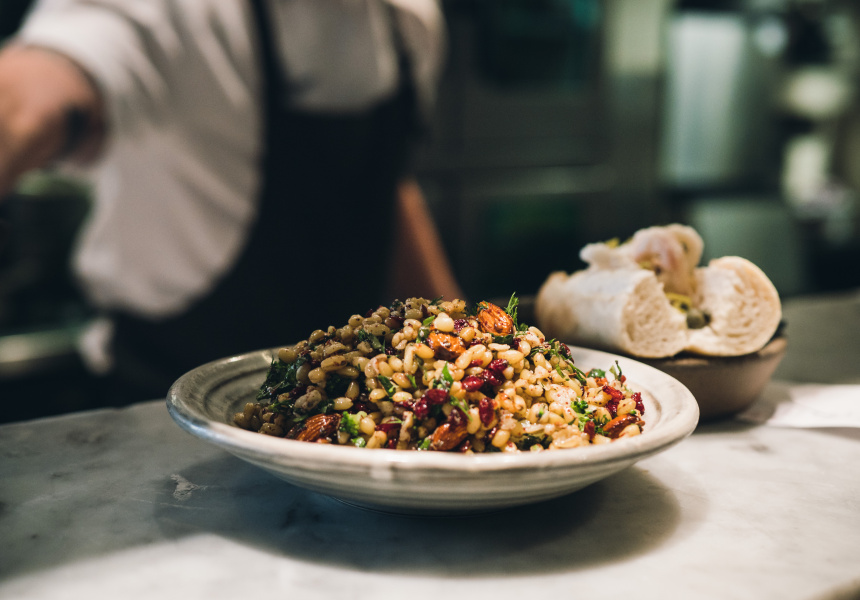 Freekeh, or roasted green durum wheat, is an ancient grain popular across the entire Mediterranean, from the Iberian Peninsula to North Africa and the Middle East. It's easy to find at major supermarkets and lends a taut, nutty backbone to this salad of broccoli, almonds, red onion and pomegranate. A trio of herbs – mint, parsley and dill – bring some freshness to the palate, making this a slam-dunk for hot summer nights.


Griff Pamment's Thai red-curry soup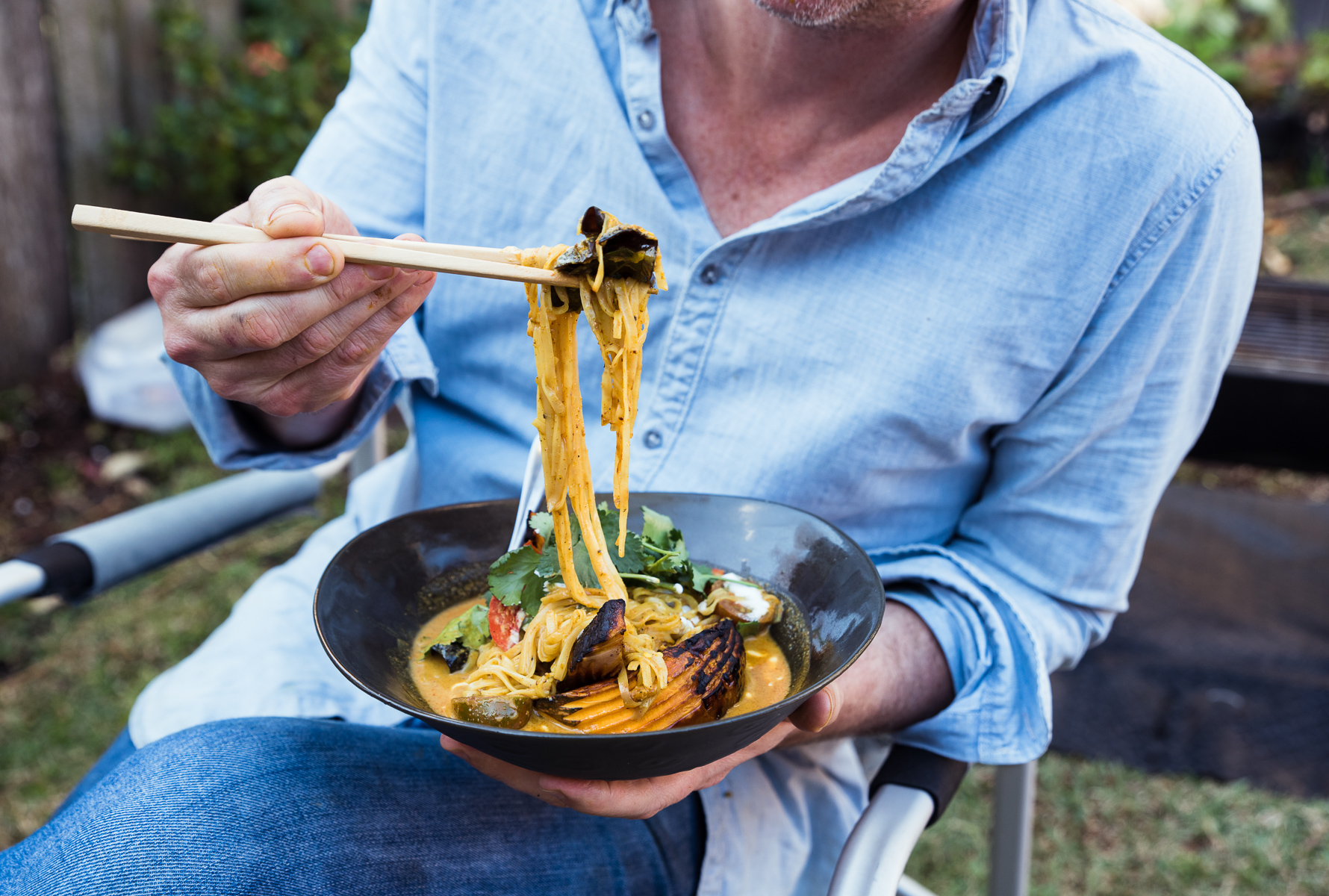 The former executive chef at shuttered Sydney institution Longrain makes this quick, warming cross between a curry and a laksa when he goes camping. At home, in an actual kitchen, it's a cinch and sacrifices nothing on flavour. The dish gets its bulk from pumpkin, but you can easily add whatever veggies you like best.


Kaprica's gnocchi alla Sorrentina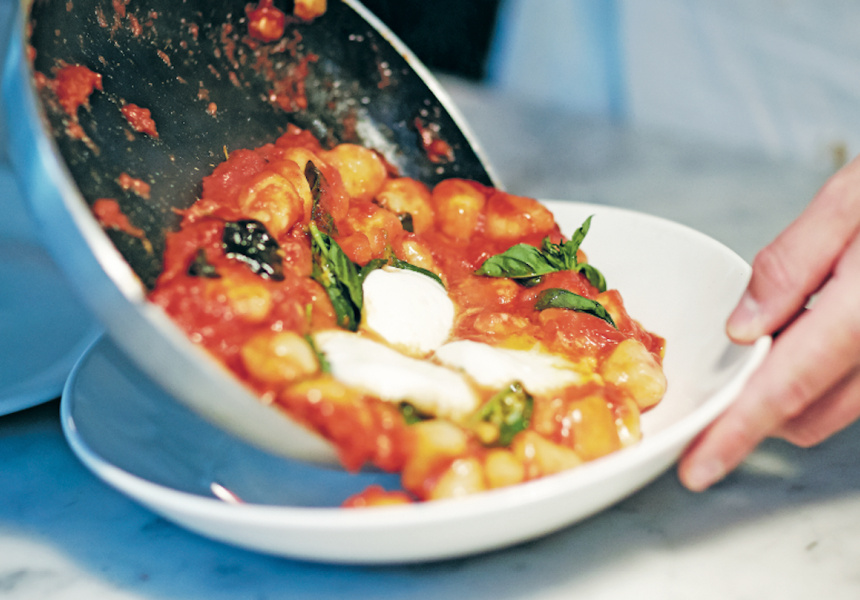 When people bang on about Italian food's respect for simplicity, this gnocchi is the kind of thing they have in mind. Yes, yes – the potatoes have to be cooked, mashed and turned into pillowy gnocchi. But after that it's all simple – just add garlic, tomato, basil and the slight funk of good parmesan. If you're into this kind of thing, also look into the gnocchi passata served at Garum, Guy Grossi's restaurant in Perth.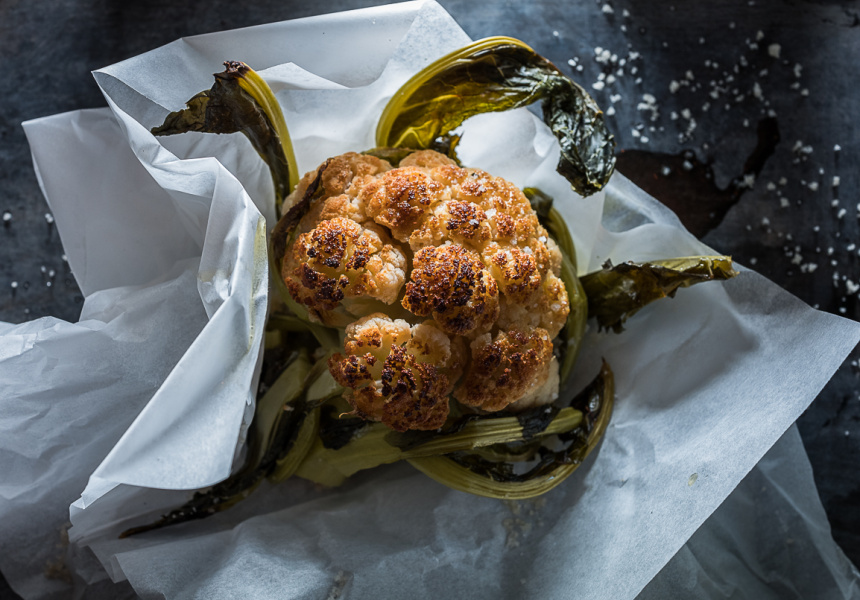 Okay, okay, okay. This might be a side dish. But click through and look at the photos. They're eating this baby with their hands, with nothing but beer! Yes, it uses just three ingredients, but this cauli is totally substantial enough to eat for dinner with nothing else. Especially because the way it's roasted leads to uneven caramelisation, making some bits nice and charred, but leaving others relatively soft and cauliflower-y. Monotony? Not here. Alternatively, try Nomad's fancier roast cauliflower with currant escabeche and almond.


The Unicorn Hotel's celeriac schnitty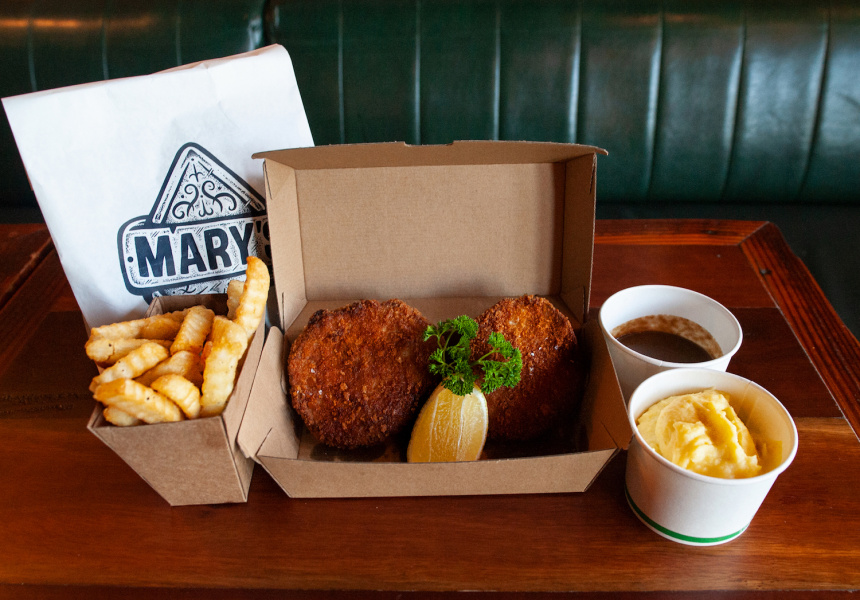 Celeriac is one of those "cheffy" vegetables. You know, the ones rife on restaurant menus but which barely anyone seems to cook at home? There's no need to be intimidated by these odd knobbly roots, though. Texturally they behave like potatoes or turnips, but with a fresh, herbaceous flavour. Here, the celeriac is braised, crumbed, deep fried and paired with an intense gravy that's simmered for two hours. Healthy? Debatable. Delicious? Certainly.


Combining ripe zucchini, ricotta and mint, this dish is at its best in spring and summer, but works year-round. In autumn, replace the zucchini with a medley of your favourite mushrooms – say, shiitake, oyster and swiss brown. Either way, made properly, this creamy risotto base will do the trick.


Kepos Street Kitchen's red-lentil soup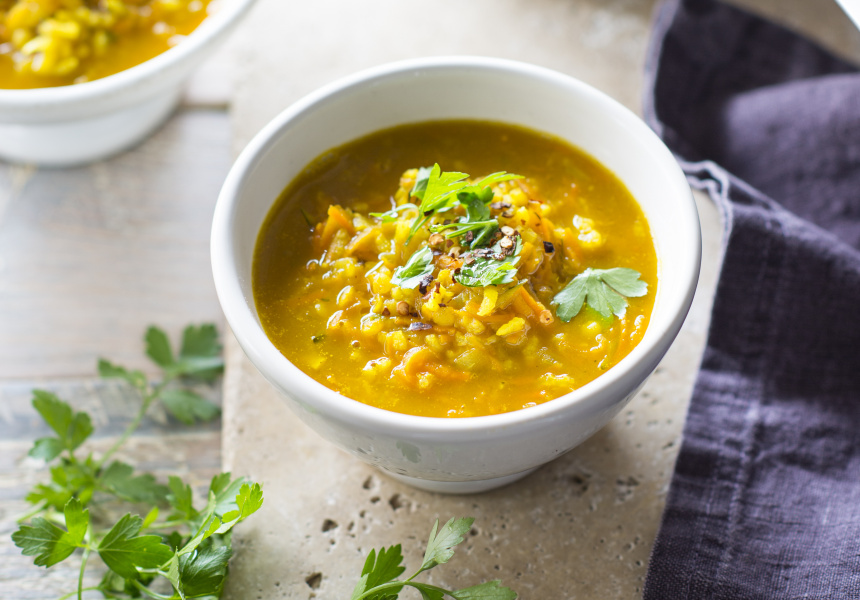 Almost every culture seems to have a soup for curing physical and emotional ills. This is one Michael Rantissi, the proprietor of Kepos Street Kitchen, used to eat growing up in Tel Aviv. It's easy – just 10 minutes to get on the stove, and the rest is simmering time. Plus, you can readily customise it with whatever veggies or spices you like.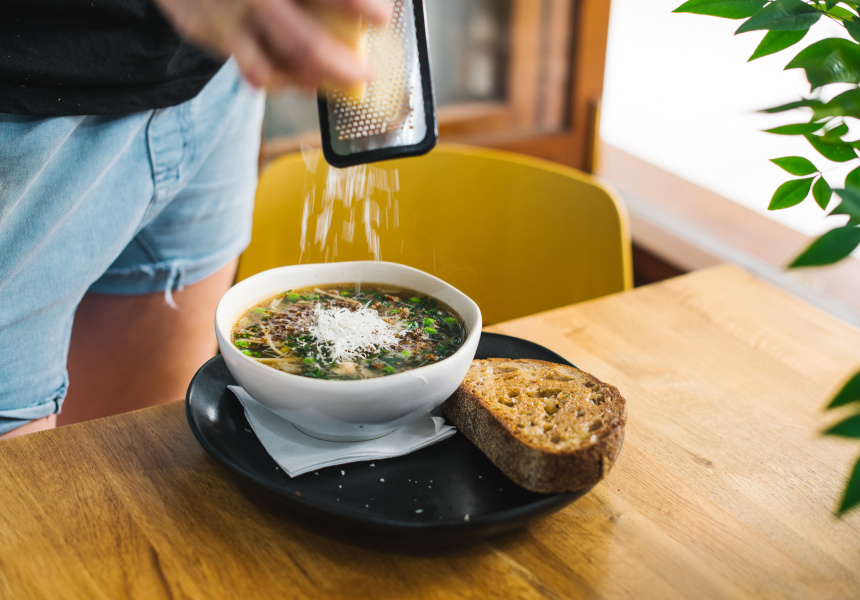 Speaking of comfort soups, get a load of this 'strone. Simmered with leek, fennel, celery, broccolini, peas, kale and cannellini beans, then finished with crunchy walnut pangrattato (roasted breadcrumbs), it's the bum-kick your immune system and tastebuds are asking for.


Rosheen Kaul's creamy tofu noodles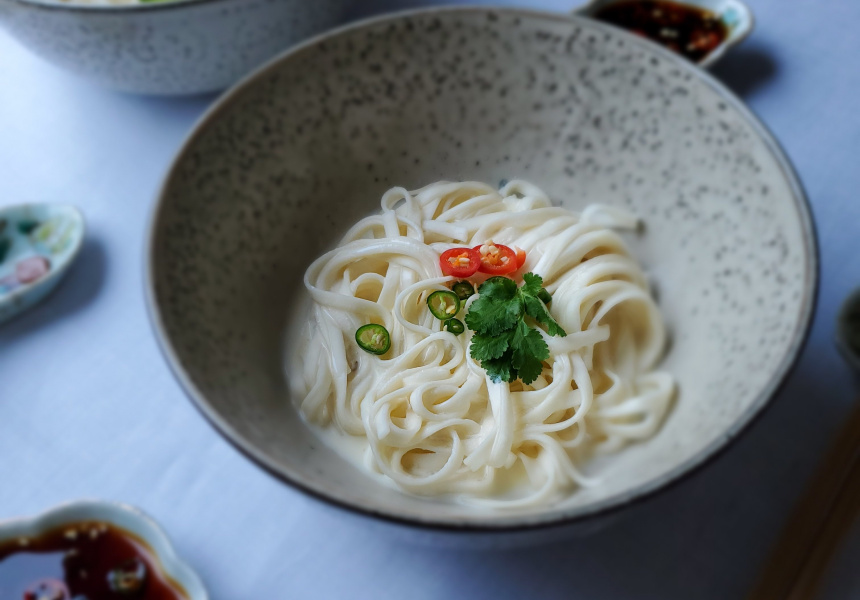 Chef Rosheen Kaul, formerly of Melbourne's Lee Ho Fook and Dinner by Heston, reckons this dish of hers is as "easy as any instant noodle you'll ever make". And she's only exaggerating slightly. You'll need to grate some ginger and garlic, and chop some garnishes. But otherwise, this sweet-salty-spicy number is just as simple as ripping open a sachet, but a hell of a lot tastier.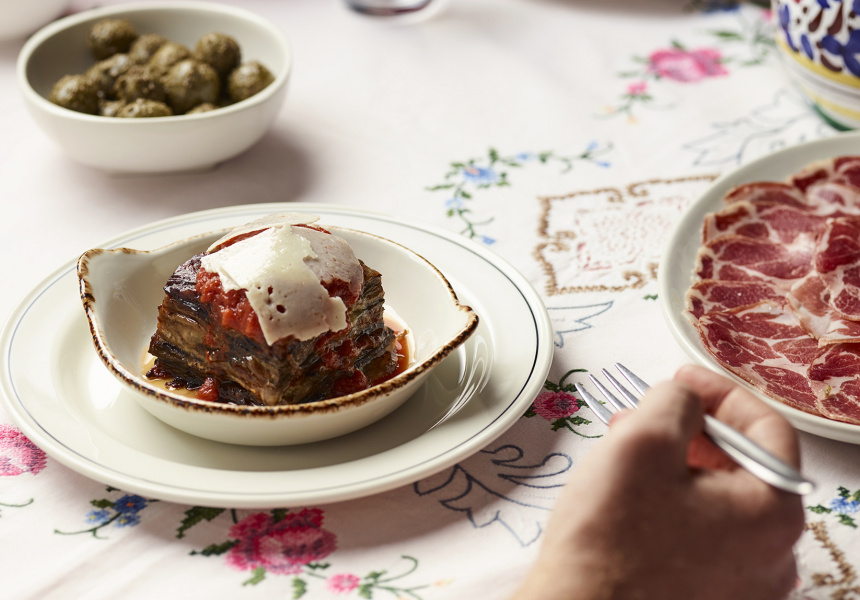 This old Sicilian family recipe for mulinciani is the culinary equivalent of a big bear hug, thanks to 400 grams of pecorino, 200 grams of buffalo-milk mozzarella, and, of course, copious amounts of fried eggplant. It takes a little while to make, but a pan of this can feed a family or small share house twice over. Don't skimp on the quality of the cheese.


Osteria Oggi's casarecce with scorched leek, radicchio and squacquerone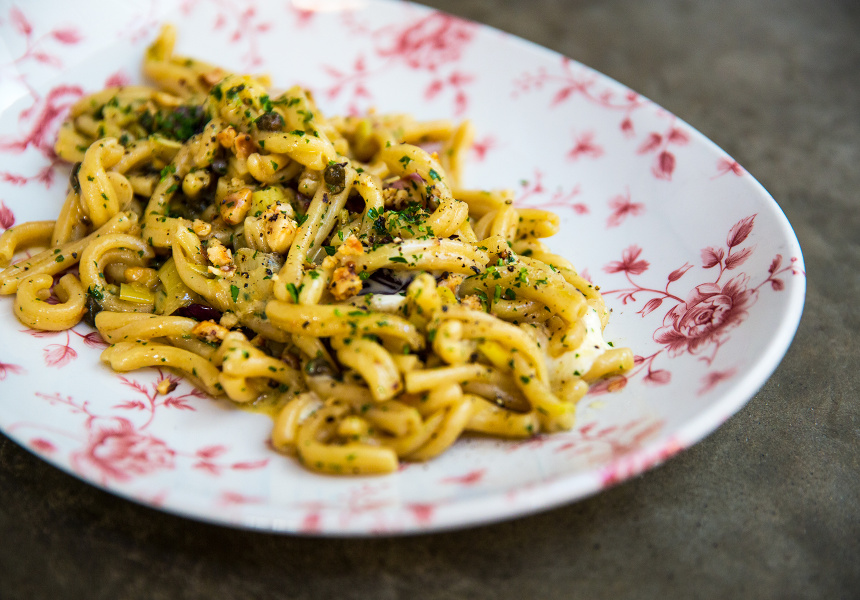 Squacque-what, you ask? It's a soft, tangy, rindless Italian cream cheese. If you can't find it, use stracchino. And if you can't find that, ricotta might work, but only if you're desperate. Just be warned, this is pasta is a divisive one. It's equal parts sour and bitter, with no redeeming sweetness. But for a certain kind of person, it's heaven.


Tarrawarra Estate's tomato risotto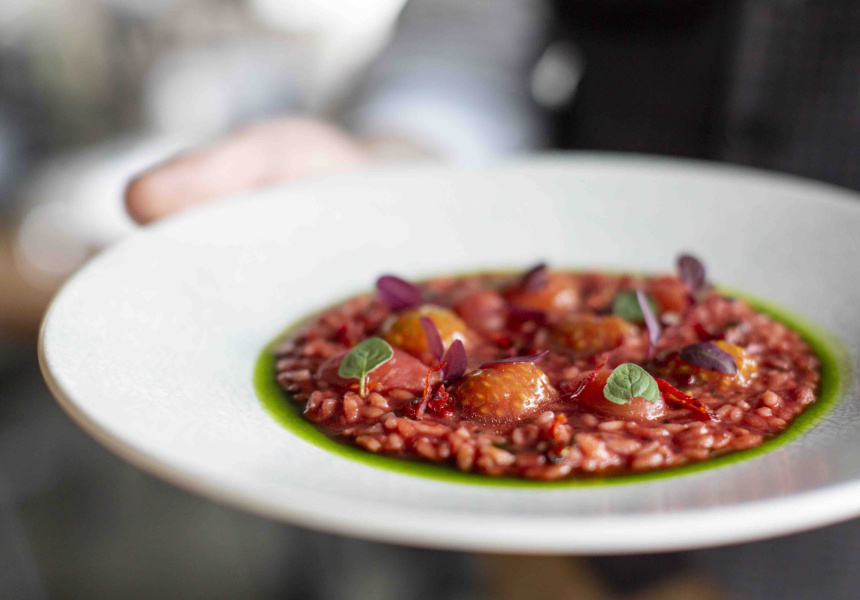 If you've got a bunch of ripe tomatoes hanging around your kitchen, this vegan risotto by acclaimed Victorian winery Tarrawarra should be top of your list. It puts tomato and basil front and centre, amping up the flavour with cashew butter instead of cow's butter.


Fukuryu's vegetarian miso ramen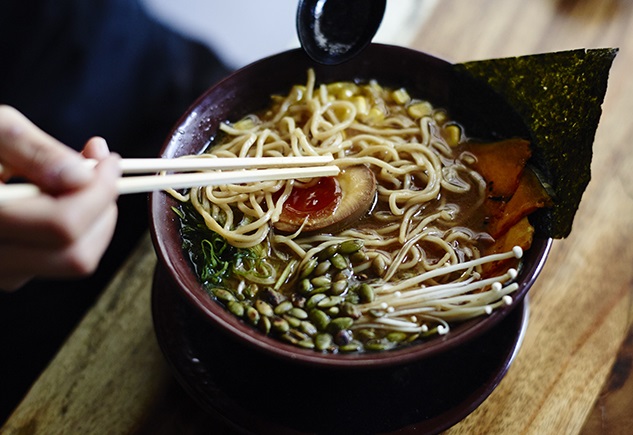 "A lot of times what's missing in vegetarian food are depth and richness. In Japan we call it umami, so in order to build more of that we release a different dimension of flavour," chef Atsumi Kondo of Fukuryu Ramen told us when we collected this recipe. That "different dimension" comes from leeks and onions charred on a grill until almost black. Combined with shiitake and enoki mushrooms, kombu, and homemade miso paste, this ramen (which can easily be made vegan) does a stellar job of making up for any perceived inadequacies that arise when meat is absent.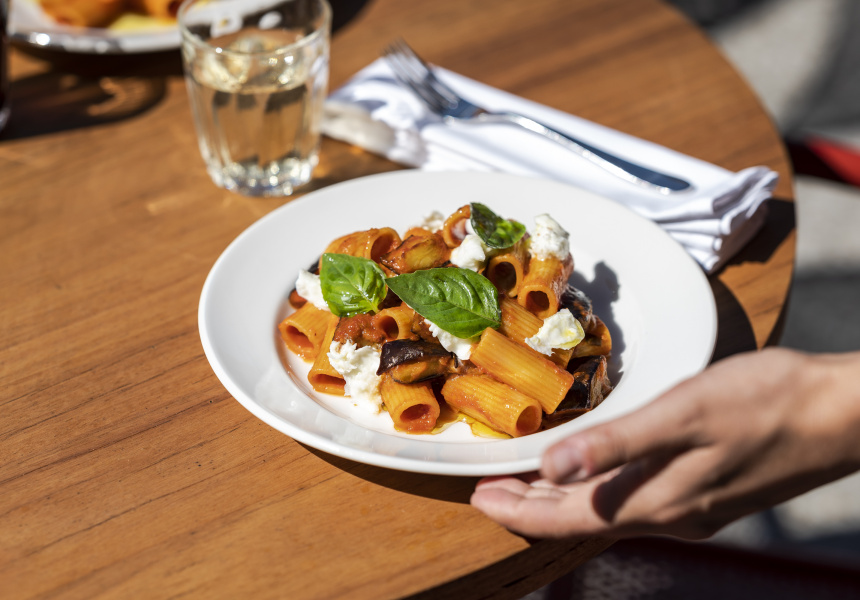 This tomato, eggplant and mozzarella pasta comes from Mitch Orr, one of Sydney's brightest talents when it comes to Italian food. It doesn't have his name attached because it's an oft-repeated classic that no one really owns as such. "For me, this dish is one of those classics you learn when you start working in Italian kitchens," Orr says. "It's a traditional dish, something that's been around forever. It's such a simple and comforting combination."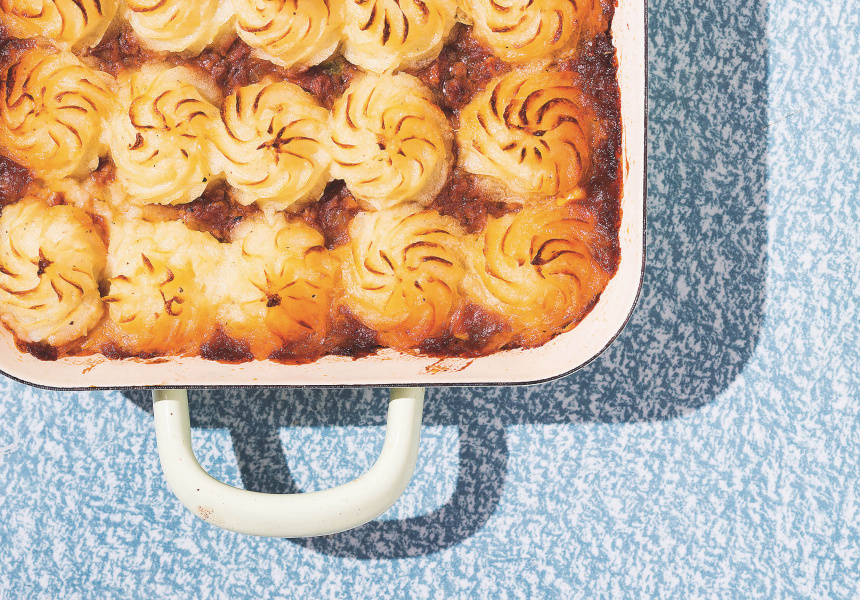 This pie has half a pantry worth of veggies and condiments in it, but it's surprisingly straightforward to make. Everything is simmered for 20 minutes, poured into a dish then topped with mashed potato. After baking, the golden, crunchy top reveals a rich, umami-laden interior.


Osteria di Russo & Russo's risotto of green peas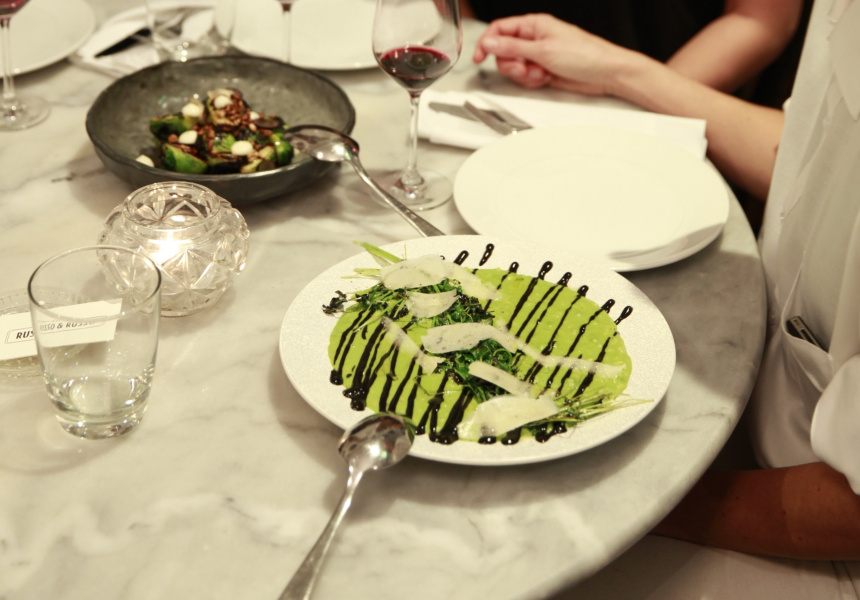 Risotto is a big deal at this Sydney restaurant. For this recipe, you don't need to keep stirring and stirring as you do with many risottos, but chef Jason Saxby does stress the importance of not overcooking the rice (and not putting too much stock in at once). "The consistency at the end should be what the Italians call all'onda. It means 'of the waves' – if you gently toss the dish, it should roll over like a wave."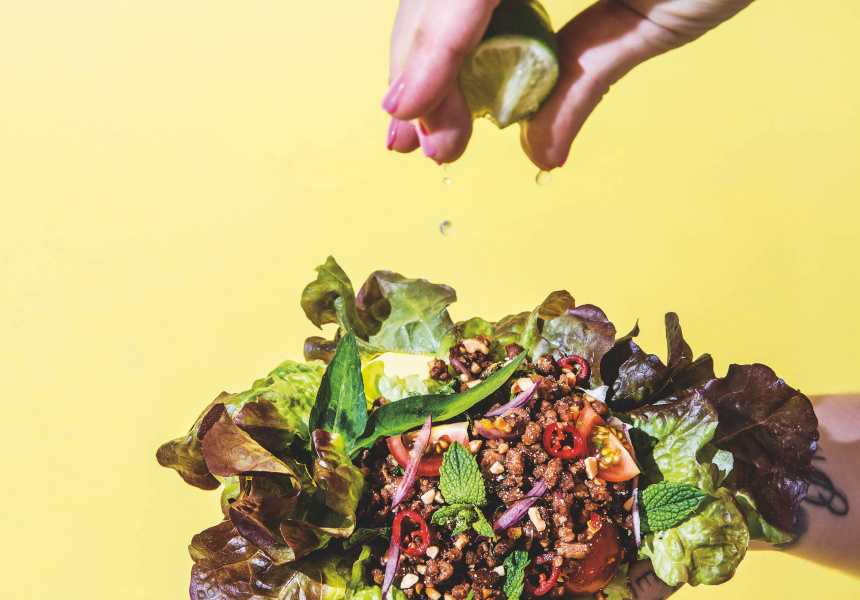 Larb (or larp) is a spicy, aromatic salad of pork mince and toasted rice that's popular across Laos and northern Thailand. Naturally, it's dynamite on a hot day with a cold beer. This version swaps the pork for textured soy protein but leaves in all the important bits: fragrant lemongrass, zingy kaffir lime and cooling herbs. A mouth-party if there ever was one.

Il Bacaro's asparagus, pea and broad bean risotto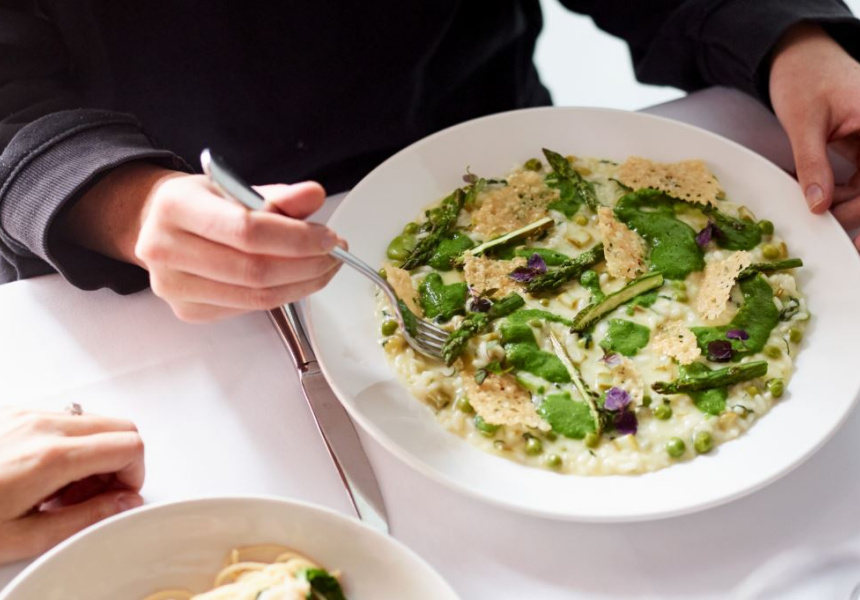 This creamy, slightly al dente risotto has been on the menu of this Melbourne CBD mainstay for years and years. "It's a bit different – it's not your standard porcini mushroom risotto," says co-owner Joe Mammone. It's relatively complicated to make, but the finished dish – garnished with oven-baked parmesan chips – will make you glad you made the effort.