Below are the 10 most popular recipes published on Broadsheet since we launched just over 10 years ago. Some are simple, some are more involved. Some are sweet, some are not. There's pasta, pastries, cake and even fancy, boozy icy poles.
1. Annabel Crabb's glass potatoes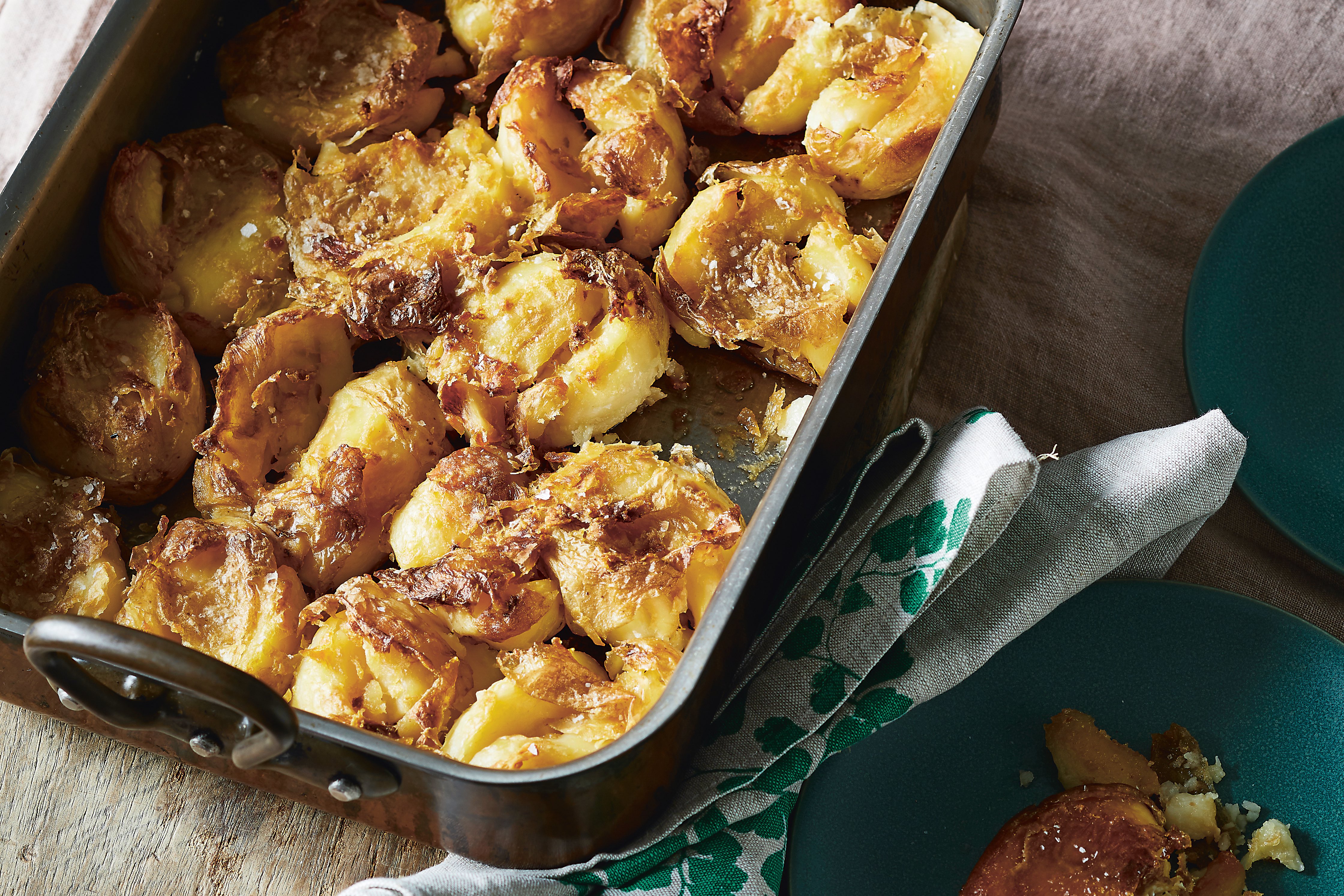 "I will go to my death arguing that potatoes can be a meal in themselves," says journalist Annabel Crabb of this recipe from her second cookbook Special Guest: Recipes for the happily imperfect host. We're inclined to agree and these so-called "glass potatoes" require nothing more than one cup of olive oil, a healthy amount of salt for taste, and an oven. The bottoms, Crabb says, "are a translucent, crackling, toffee-coloured brittle delight".
2. Botanica's summer green bean and lemon salad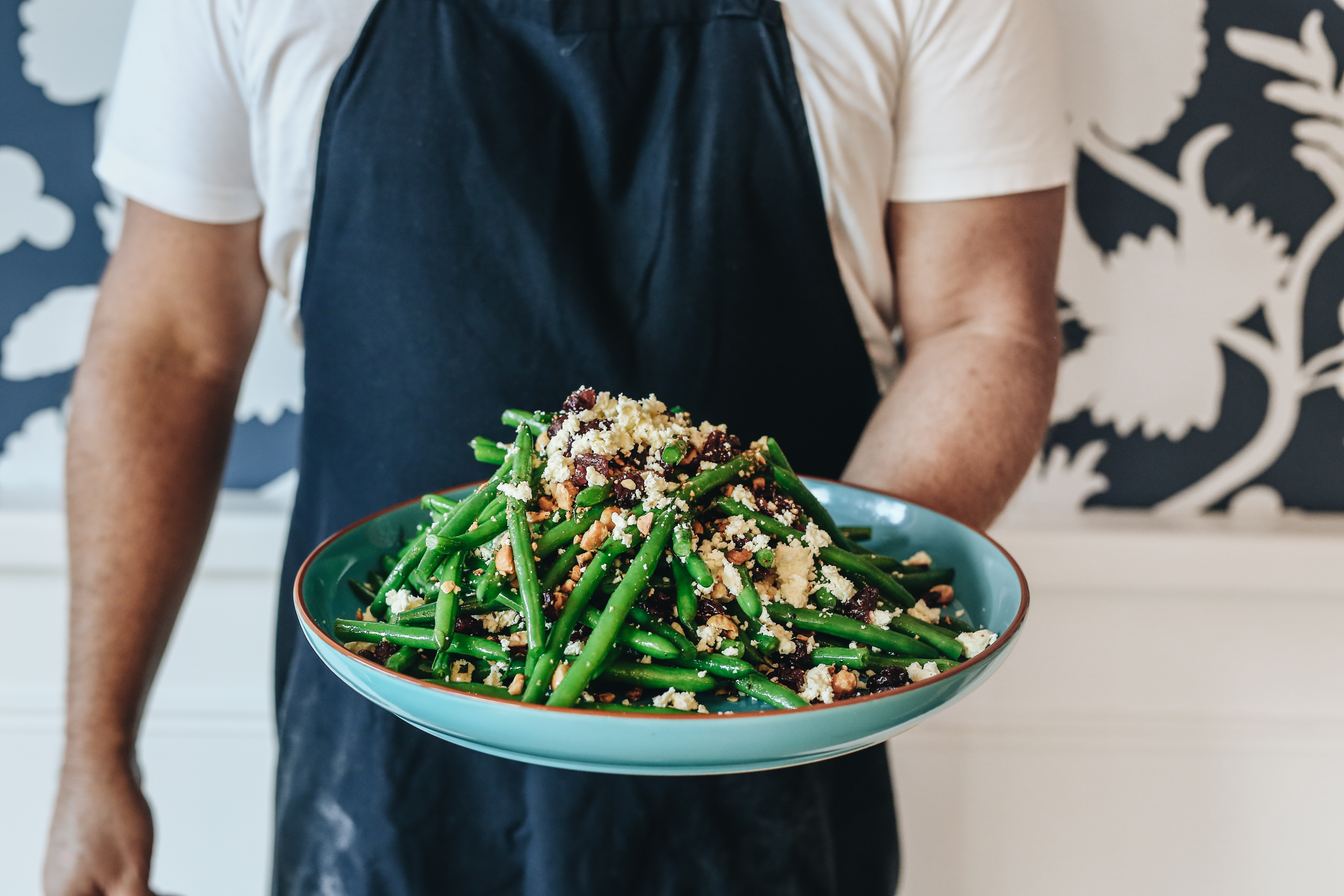 Since 2013, the owners of Brisbane's Botanica, Brett and Alison Hutley, have been tossing together vegetarian and vegan salads for those both hungry and in a hurry. This particular salad is designed for summer, but with three ingredients and just 15 minutes of preparation required, it makes a simple, delicious meal or side dish all year round.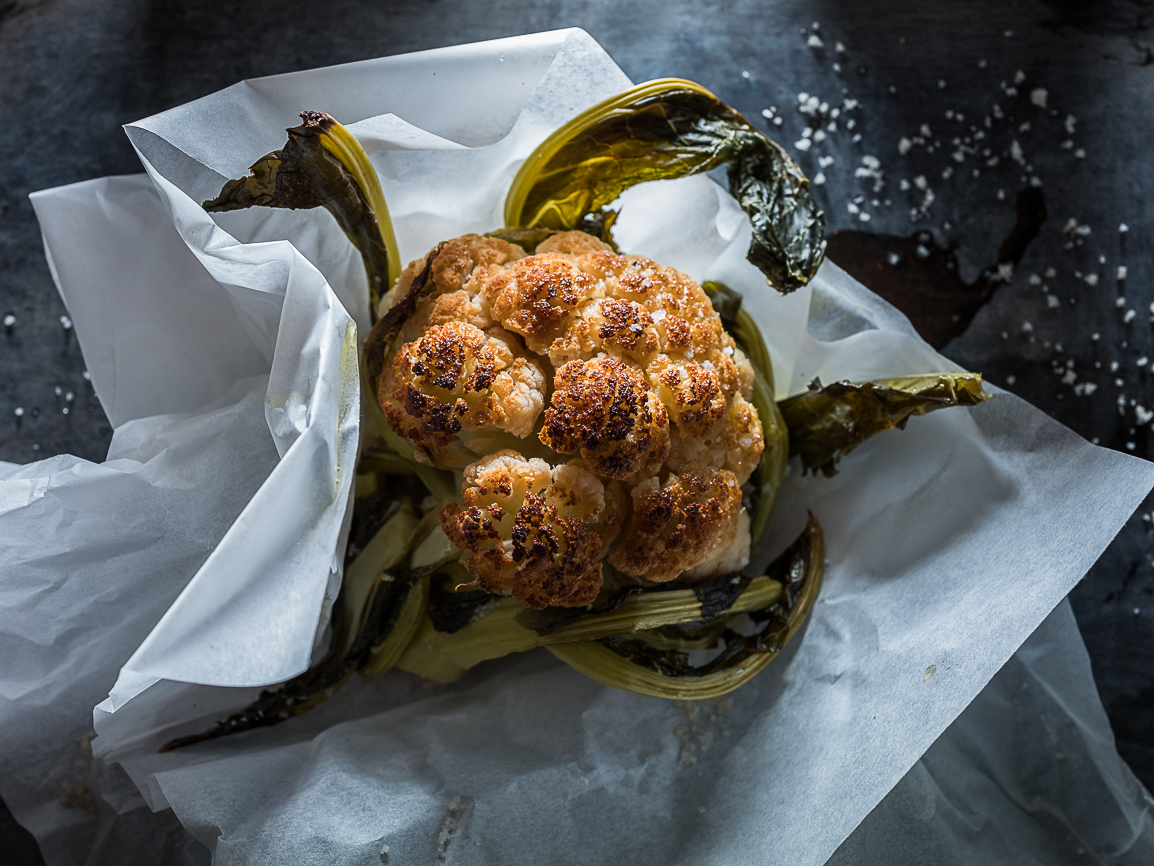 Israeli celebrity chef Eyal Shani loves cauliflower. The vegetable is proudly displayed throughout his pita-focused Israeli street-food eatery Miznon. The store in Melbourne was Shani's first in Australia and sixth in the world, with others located in Israel, Paris, New York and Vienna. Aside from the pitas, Miznon's main side event is this simple baby cauliflower. It's roasted whole (leaves and all) with a bit of olive oil and served on paper to share.
4. Tivoli Road Bakery's pork, caramelised apple and fennel sausage roll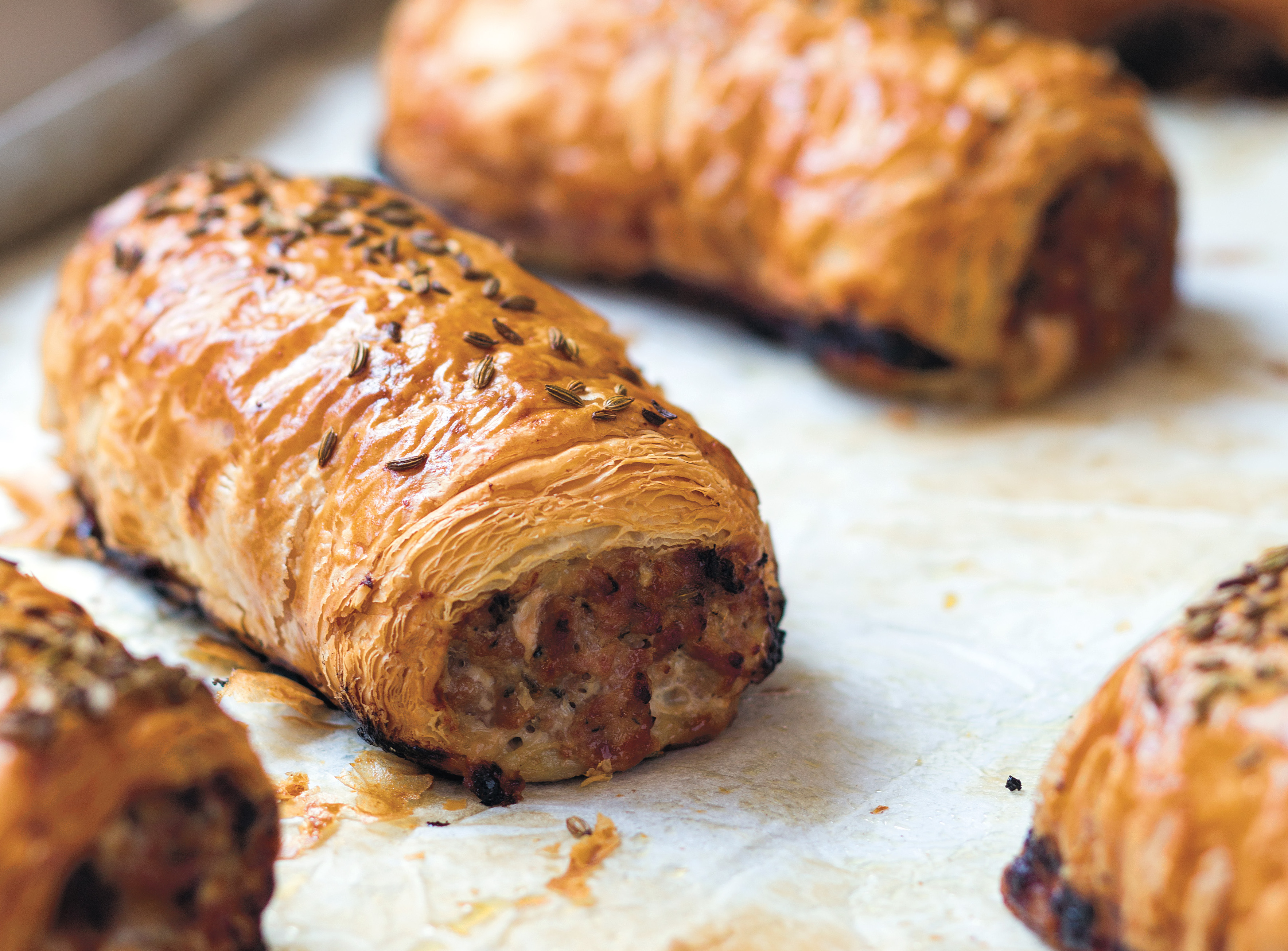 Michael James, the owner of Melbourne's Tivoli Road Bakery, realised the enduring popularity sausage rolls while working at Sydney's iconic Bourke Street Bakery. These take less than an hour in the oven and are loved by grown-ups and kids alike. Pipe the sausage mix a bit thinner and make smaller slices for party-sized sausage rolls, and sub in store-bought puff pastry in a pinch (or a pandemic).
5. Flour and Stone's chocolate, raspberry and buttermilk cake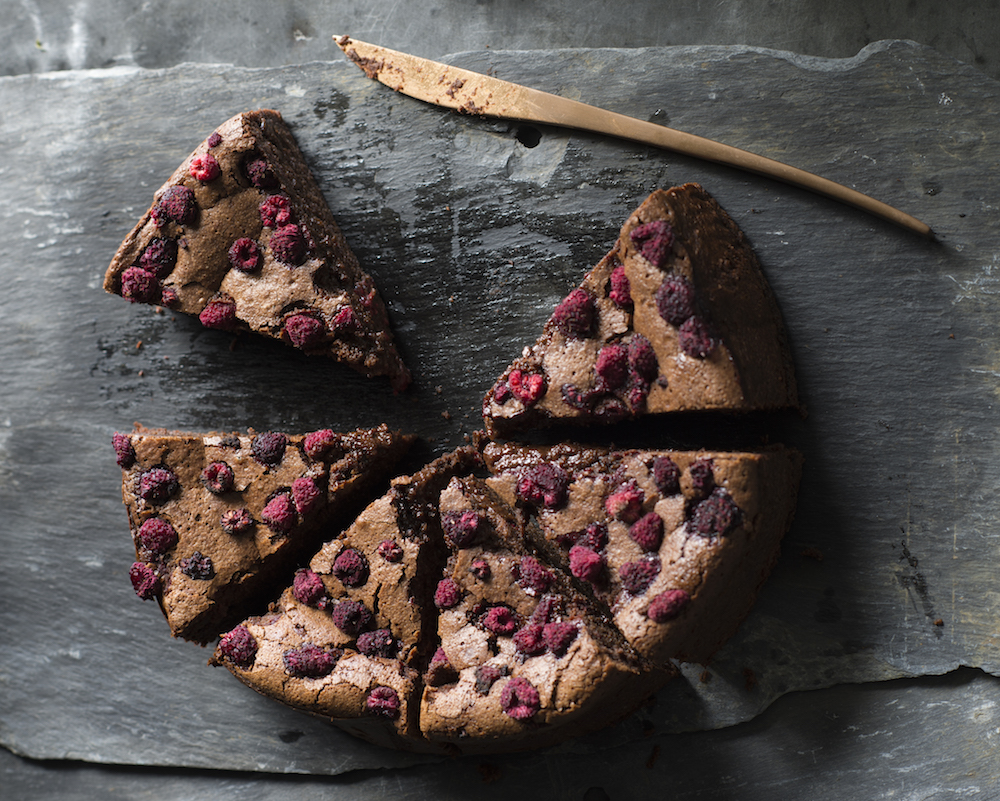 Tiny Flour and Stone in Sydney's Woolloomooloo has been turning out baked goods for loyal locals since 2011. What's now considered one of Sydney's best bakeries started out with basic fare like vanilla cake and iced gingerbread, but founder Nadine Ingram has since expanded the bakery's range to include cult goodies such as zesty lemon drizzle cake, panna cotta-soaked lamingtons, black sesame chiffon cake and this dense and rich chocolate, raspberry and buttermilk cake. She's dubbed it "the fudgiest of all chocolate cakes" and it works just as well without raspberries, and better with a big dollop of double cream.
6. Pete Hurrell's Aperol Spritz icy poles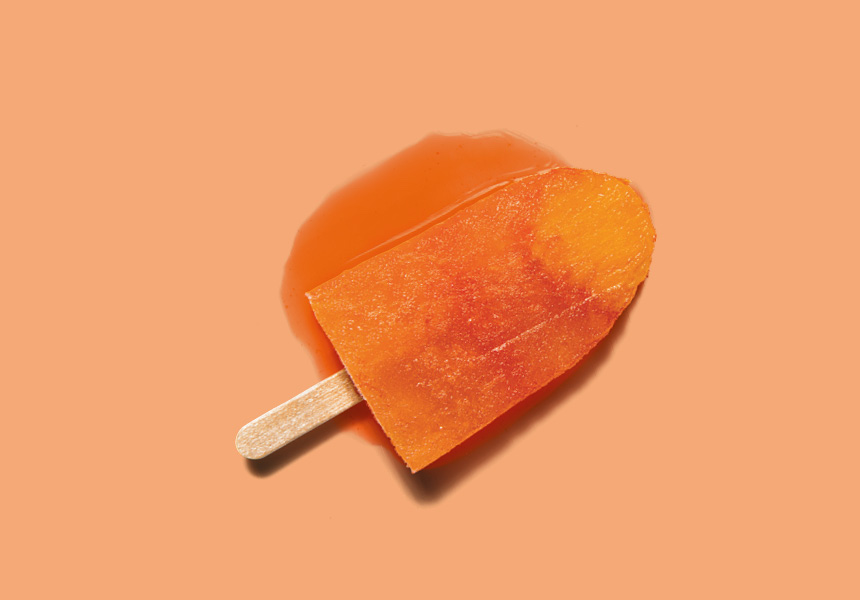 Spend 10 minutes preparing a batch of these boozy, not-too-sweet icy poles and pull one out of the freezer whenever you need to chill during self-iceolation.
7. A Tavola's pappardelle con ragu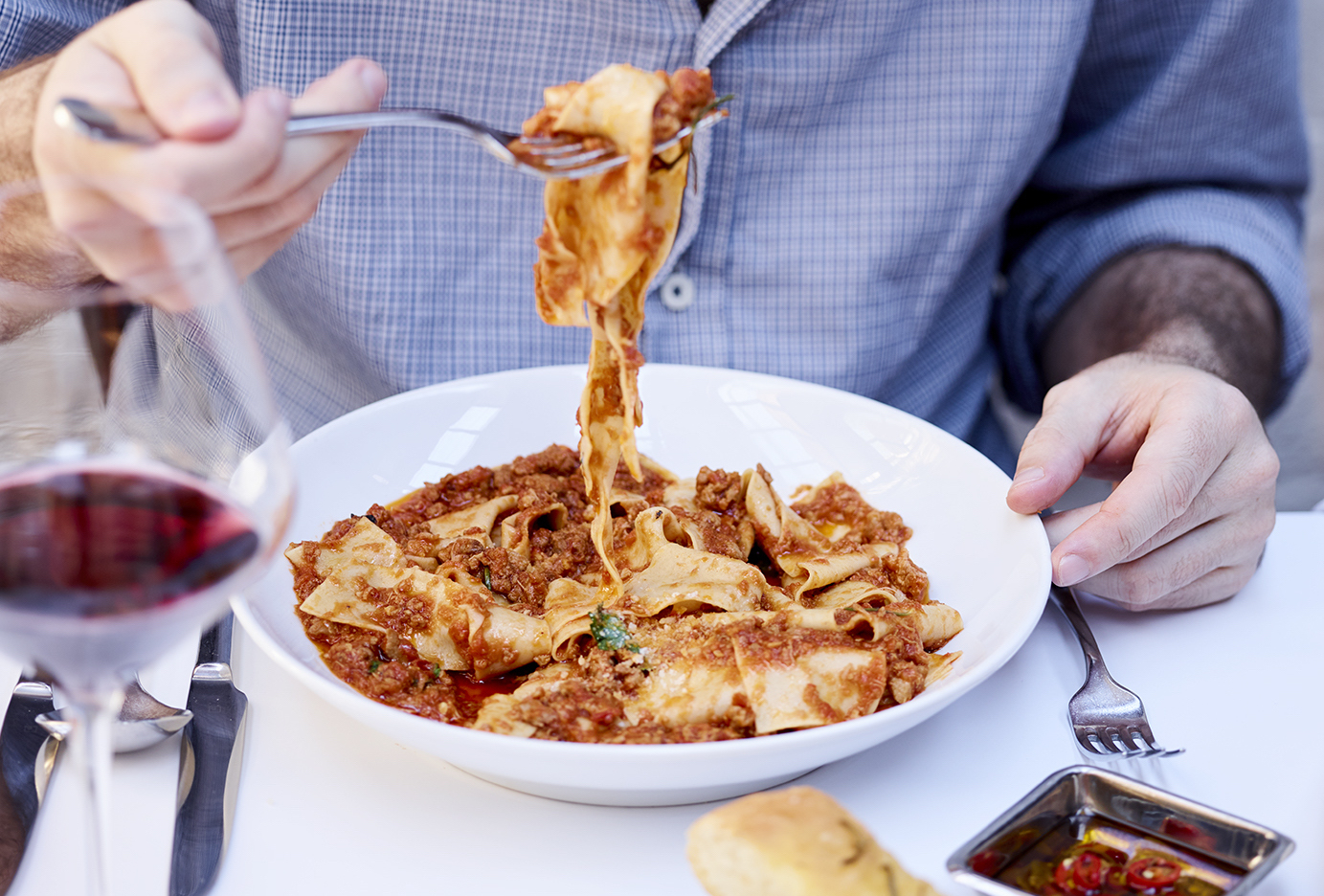 Half a bottle of red wine, 150 grams of butter, 400 millilitres of milk. This hearty, slow-cooked dish by husband and wife team Eugenio and Michelle Maiale, who run Sydney's A Tavola ( which means "to the table") in Darlinghurst and Bondi (plus spin-off Flour Eggs Water in Surry Hills and Forest Lodge), is deeply satisfying. The Maiales like to make this ragu for their family and serve it with a fresh green salad to cleanse the palate. A tavola!.
8. Da Orazio's fettucine carbonara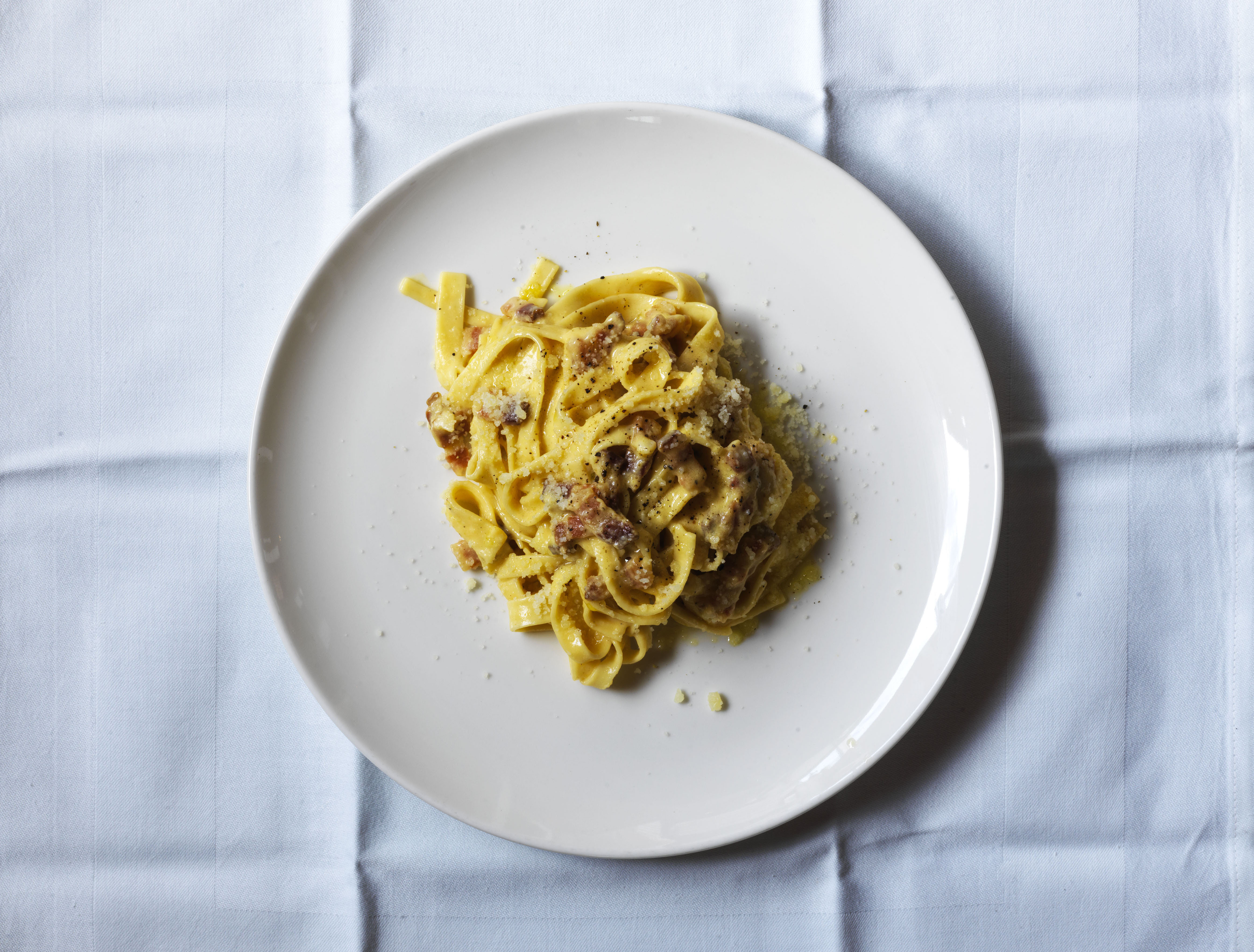 Sydney's Da Orazio Pizza + Porchetta may have closed, but this cheesy carbonara is keeping the place alive in our hearts. It takes just eight minutes to prep and 10 minutes to cook. It's an easy way to use up some of your stockpiled eggs, too.
9. Fancy Hank's cornbread with jalapeno spread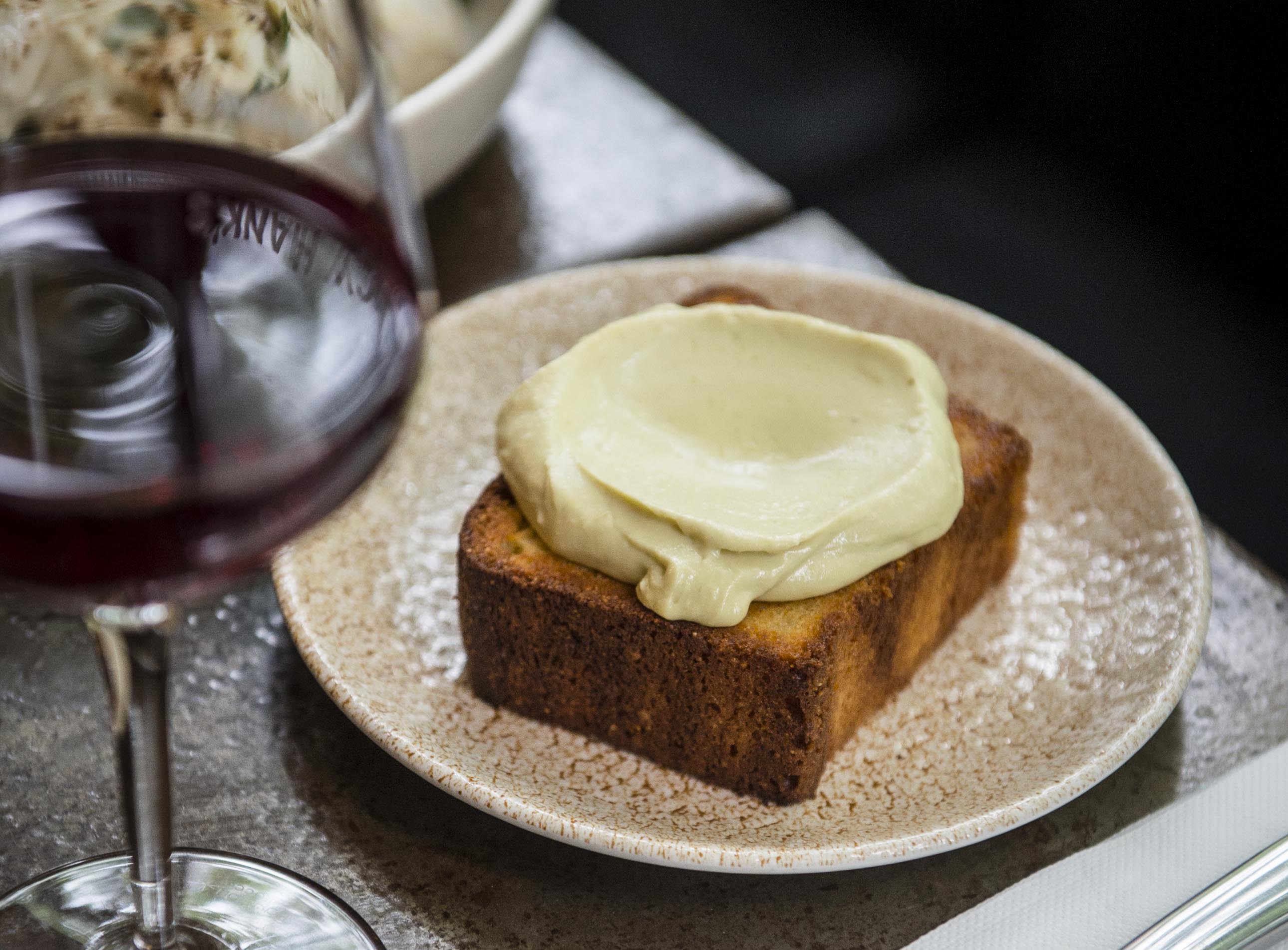 Whether you're serving it up with sides of beef brisket or pulling it fresh out of the oven for breakfast to be soaked in honey and butter, cornbread is a solid side dish. Melbourne restaurant Fancy Hank's likes to slather it with creamed-jalapeno spread. It takes 10 minutes to prep and less than an hour in the oven.
10. Sara Oteri's Sri Lankan-style lamb curry with basmati rice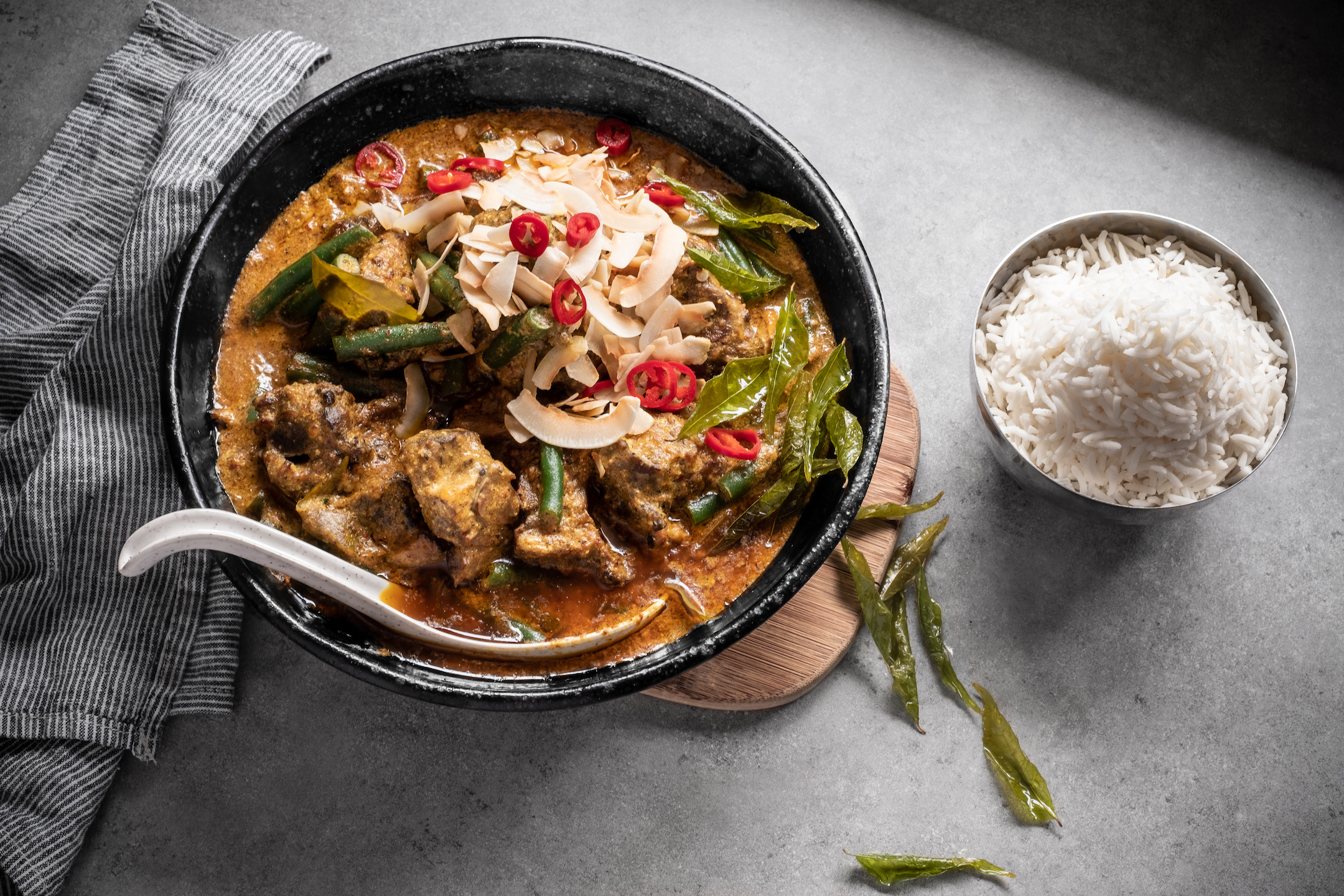 On cooler nights there's something very attractive about leaving a pot to burble on the stove, sending its warm aromas threading through the house. Cook, writer and presenter Sara Oteri knows this well. And this hearty Sri Lankan-style lamb curry with basmati rice is one of her favourites to have on the go. It's short on prep (15 minutes), feeds a family and only uses one pot. Cooking time? Two hours.