Spring has arrived, and with it our desire for meals a little lighter and a tad less involved than the hearty stews and soups of winter. Below are recipes that'll make use of what's in season and won't cost you too much time in a sticky kitchen. From the picnic-friendly to dishes for dinner parties and evenings in, we have a recipe for every spring situation.
Cumulus Inc's tuna tartare with crushed peas and goat's curd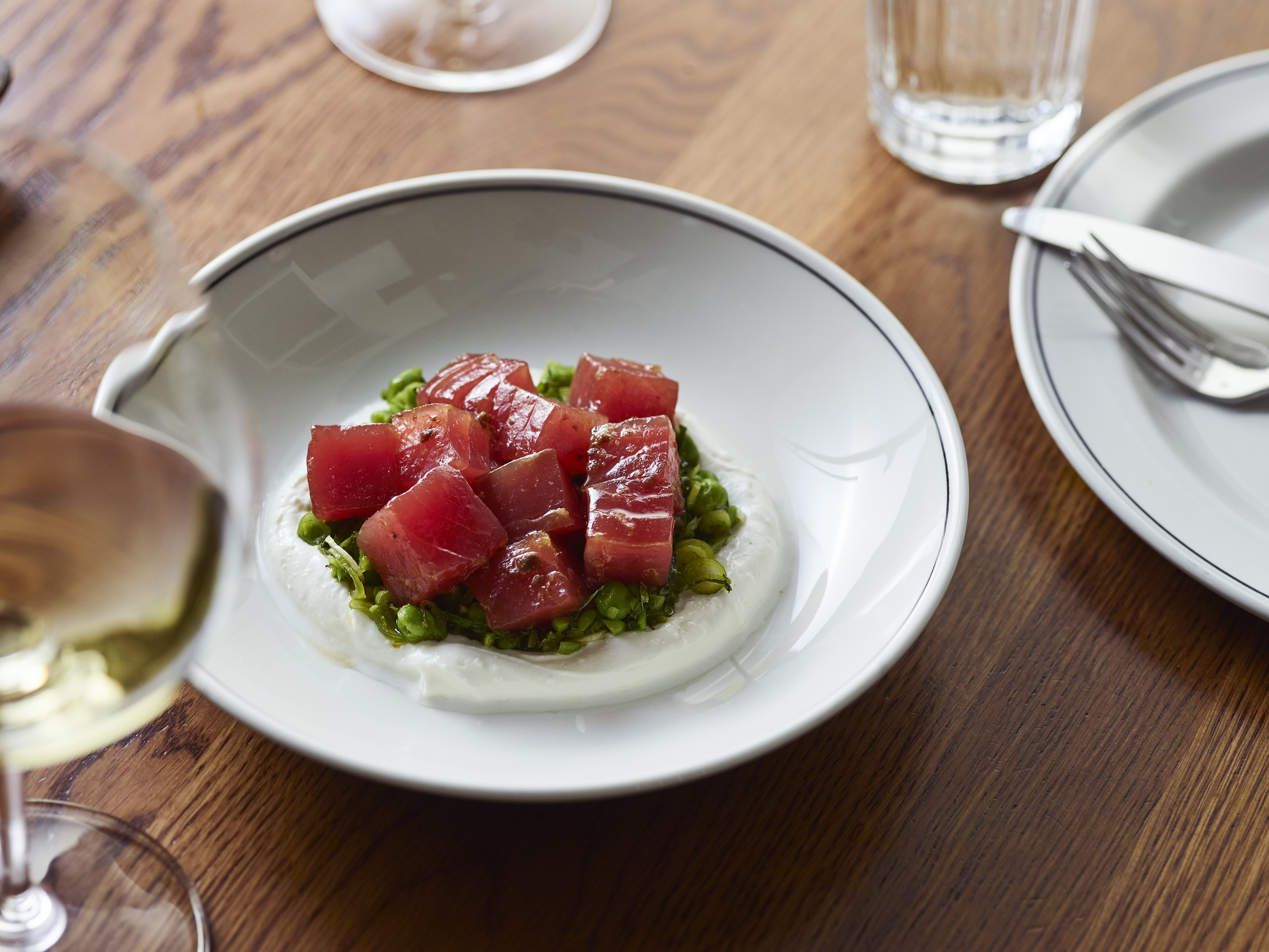 Save 20% when you buy two or more Broadsheet books. Order now to make sure they arrive in time for Christmas.
SHOP NOW
This is one of Melbourne stalwart Cumulus Inc's signature dishes – a tuna tartare that requires little effort, yet makes a big impression. It'll only take around 30 minutes to make this breezy dish, which unleashes the power of seasonal peas and is perfect for outdoor dining.
Shannon Martinez's tubetti with braised fennel, radicchio and chickpeas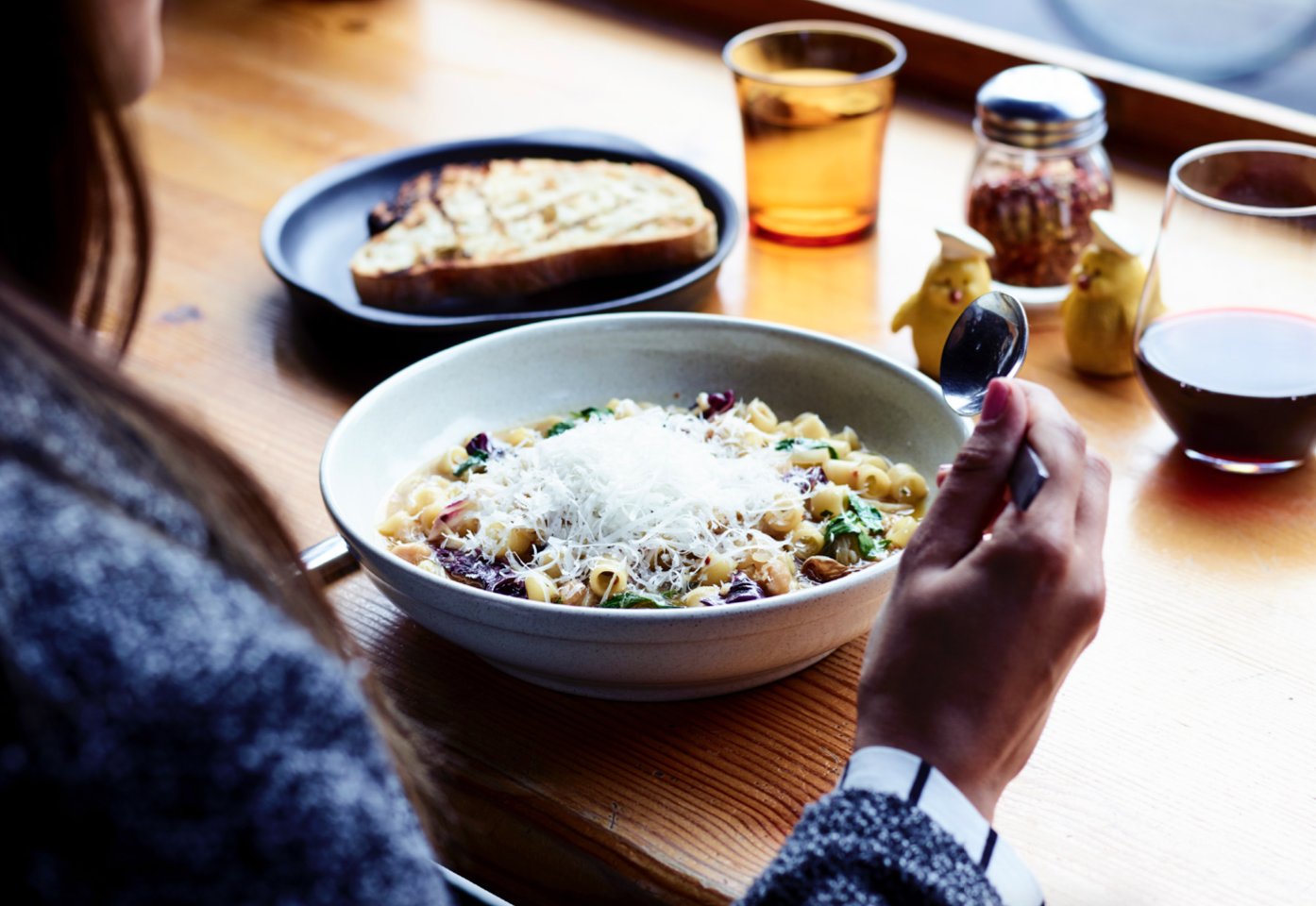 The advent of warmer weather might mean you're getting on the sauce a little more often than you were during winter. The next-day cure? Shannon Martinez's one-pot pasta dish, which she designed specifically to tackle a hangover. Not only is it loaded with nausea-busting carbs and cheese, but it'll be ready to eat before your head starts hurting too much. Plus, it's chock-full of fennel and radicchio, which are both starting to rear their heads.
Hetty McKinnon's cucumber and cabbage noodle salad with black bean sauce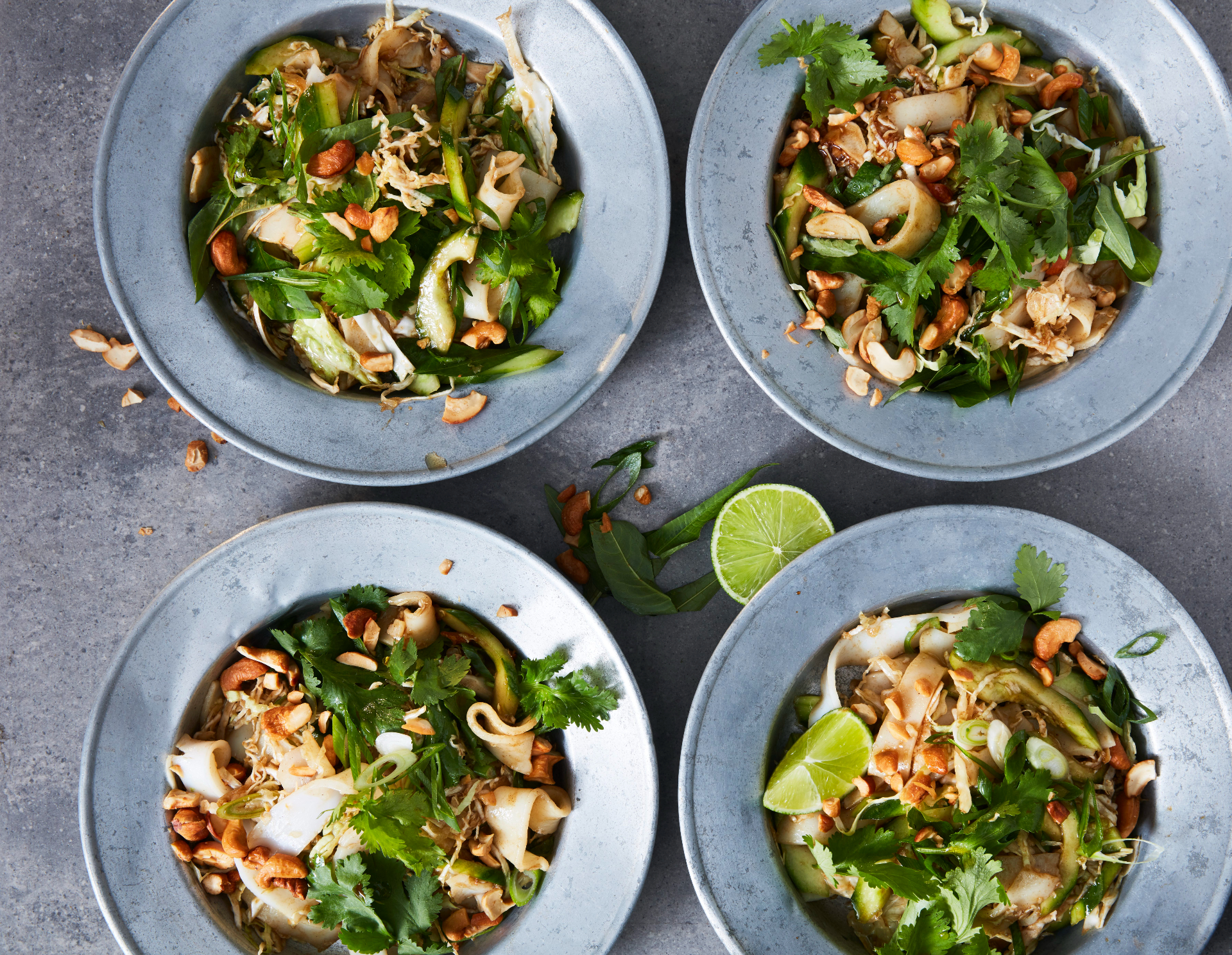 Dinner will be ready in just 15 minutes if you opt for New York-based Aussie cook and food writer Hetty McKinnon's crunchy, umami-laden cucumber and cabbage noodle salad. It's light enough for warm spring days, yet heavy enough to be comforting when the evenings still haven't hit peak heat. "It is also the perfect food for sharing because, to me, noodles are the ultimate generous food," McKinnon tells Broadsheet.
Big Poppa's zucchini and sugar snap salad with macadamia pesto
We've officially entered Zucchini Season. And this versatile salad from Sydney late-night pasta joint Big Poppa's makes the most of the humble veggie with a herbaceous macadamia pesto and a generous grating of Pecorino Romano. You can leave it as-is for a side or light main, or bulk it up with prosciutto or salami on those days when the weather takes a chillier turn.
Tulum's artichoke and almond soup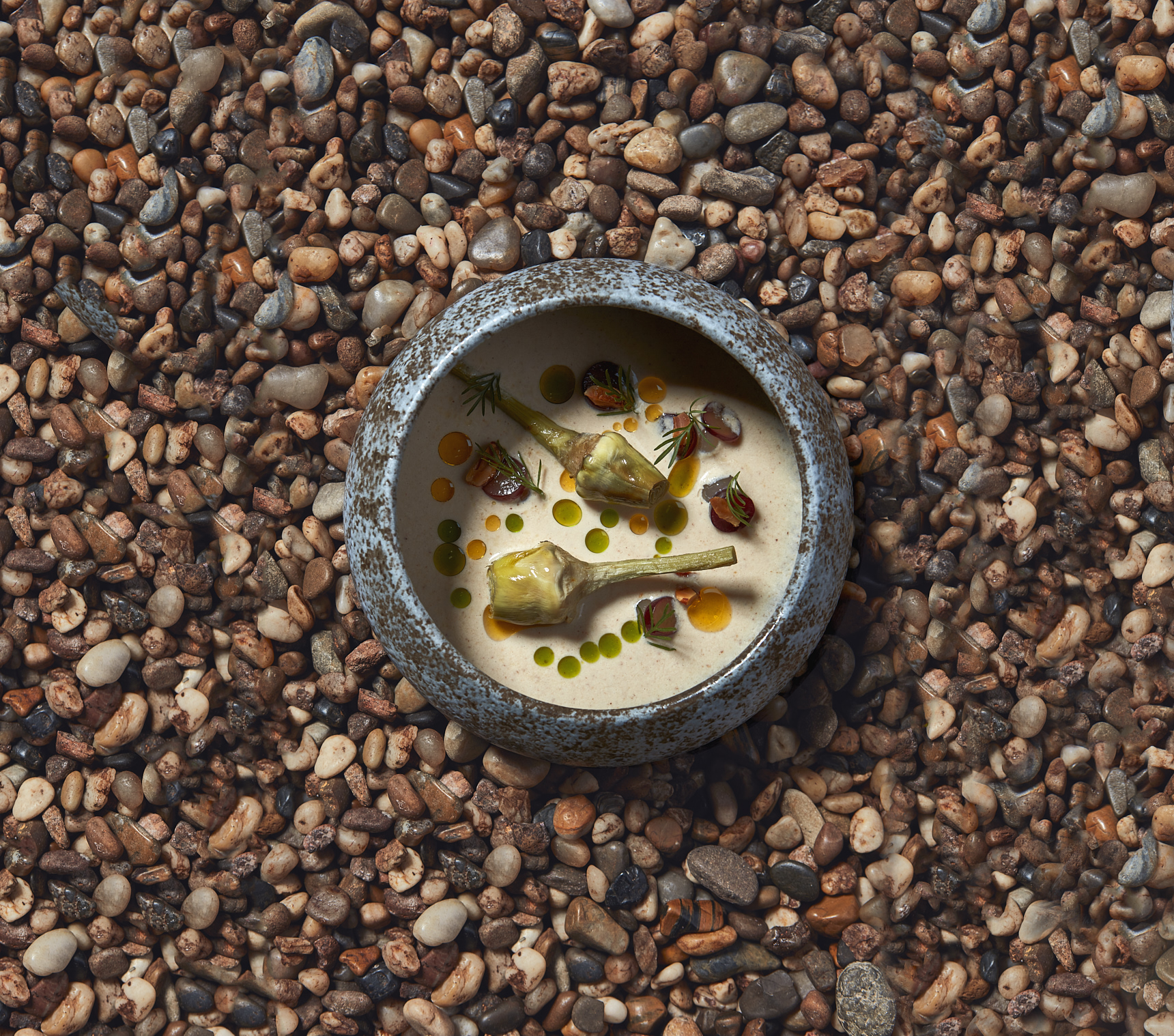 "Soup?!" We hear you cry. Chill – literally. This smoky soup from Melbourne Turkish diner Tulum is chilled, and makes the most of the fact artichokes are at their best right now. It's a little time-consuming (you'll need to start it a day ahead), but absolutely worth it. (Plus, Nigella Lawson has raved about this super soup dish.) The pickled grapes are just the cherry on top.
Lucy Tweed's crispy salmon bowl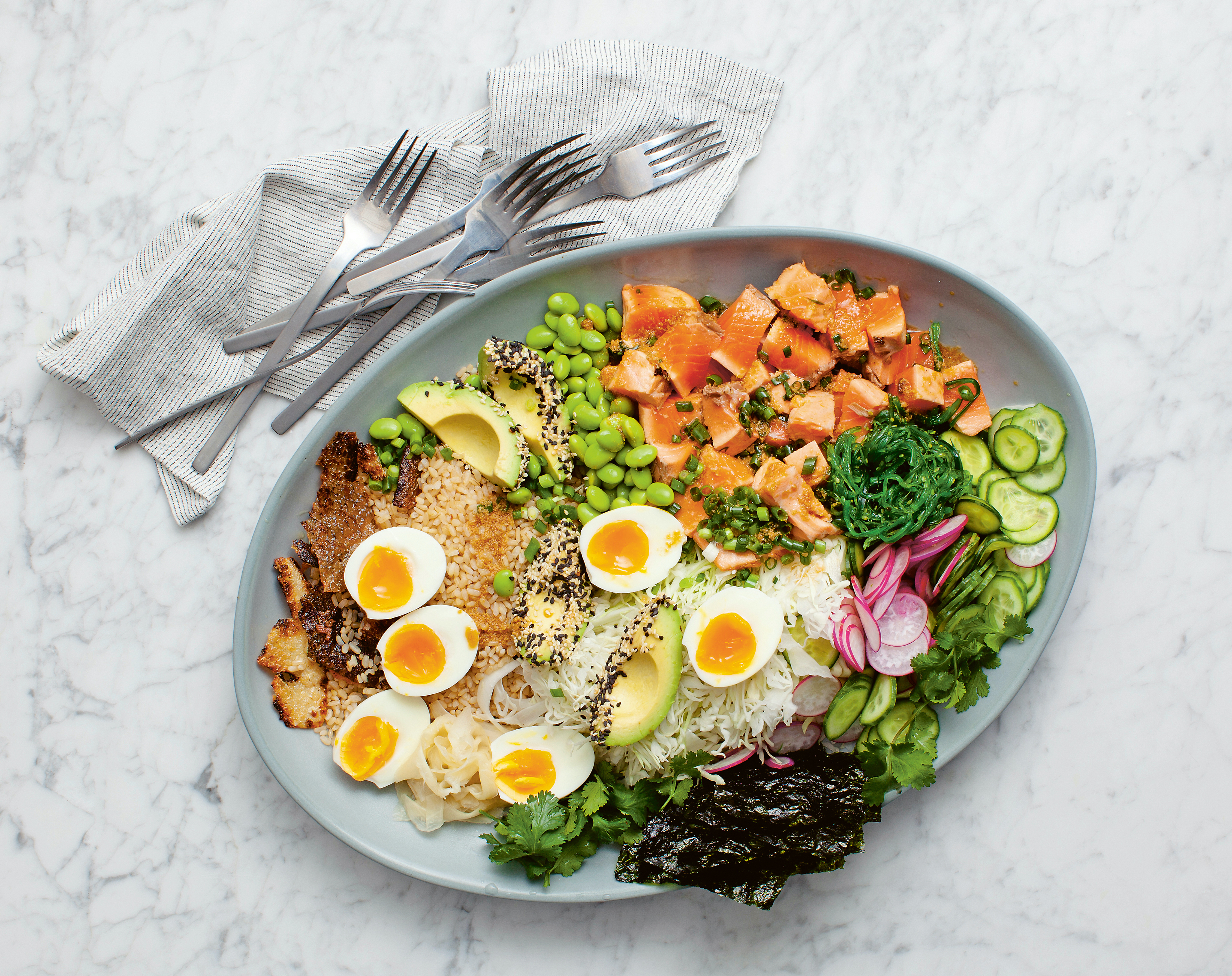 Need an easy, family-friendly weeknight spring dinner? Food stylist and cookbook writer Lucy Tweed is all over it. The salmon skin is crispy, the eggs are jammy, creaminess comes courtesy of avocado and there's veg galore. In other words, it's a healthy texture- and flavour-bomb that'll keep both the adults and the kids happy.
Il Bacaro's asparagus, pea and broad bean risotto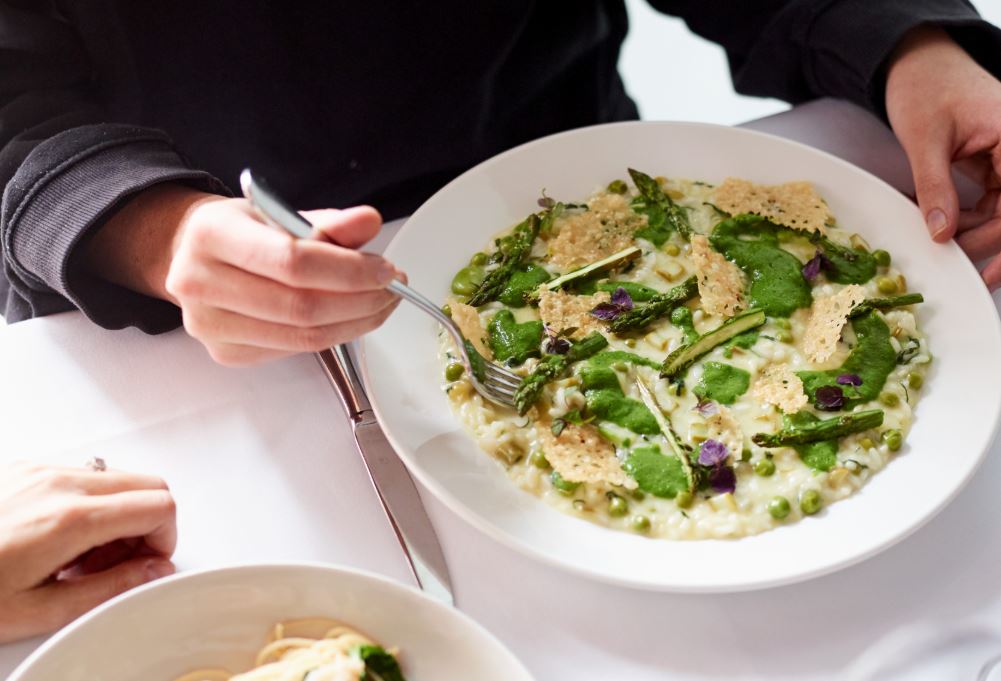 Asparagus, peas and broad beans are all in season in spring – so it's the perfect time to throw together this showstopping risotto from Melbourne's Il Bacaro. Had one too many sad risottos in your time? We hope this fresh, herbaceous number will get you back on Team Risotto.
That's Amore Cheese's lemon mascarpone cheesecake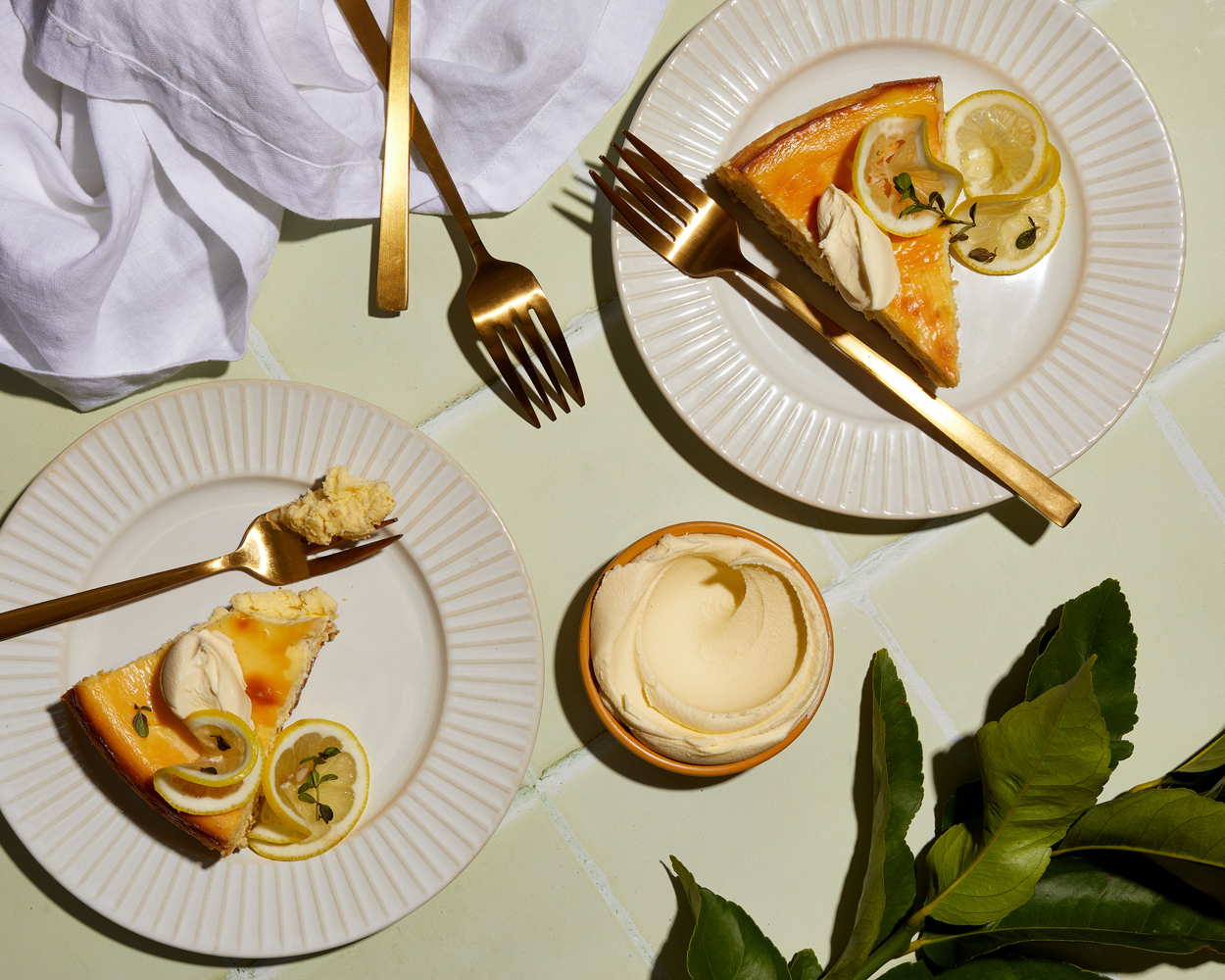 Just because the weather's heating up doesn't mean you have to abandon dessert – enter Melbourne cheesemaker That's Amore Cheese's zesty lemon mascarpone cheesecake. It's a citrusy centrepiece perfect for your next dinner party, and sings with a lemon-y trifecta of slices, zest and juice. Bonus: it requires just 30 minutes hands-on time.
Bar Brose's salt-baked beetroot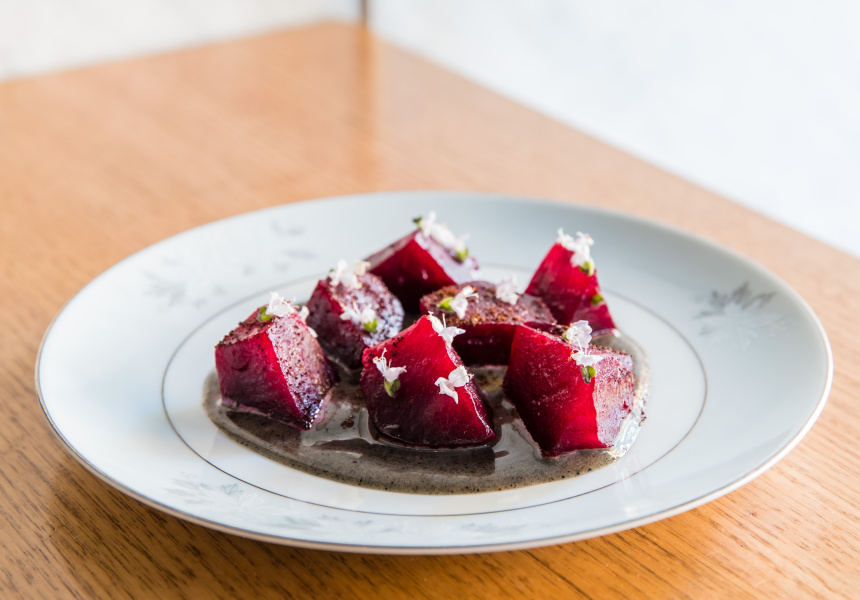 Analeise Gregory's Sydney restaurant Bar Brose may have closed back in 2017. But its salt-baked beetroot is a recipe we keep coming back to for its unification of sweet, earthy and salty flavours with a dash of acid. Beetroot is in season, making it the perfect addition to your spring-cooking repertoire. It will impress vegetarians and carnivores alike.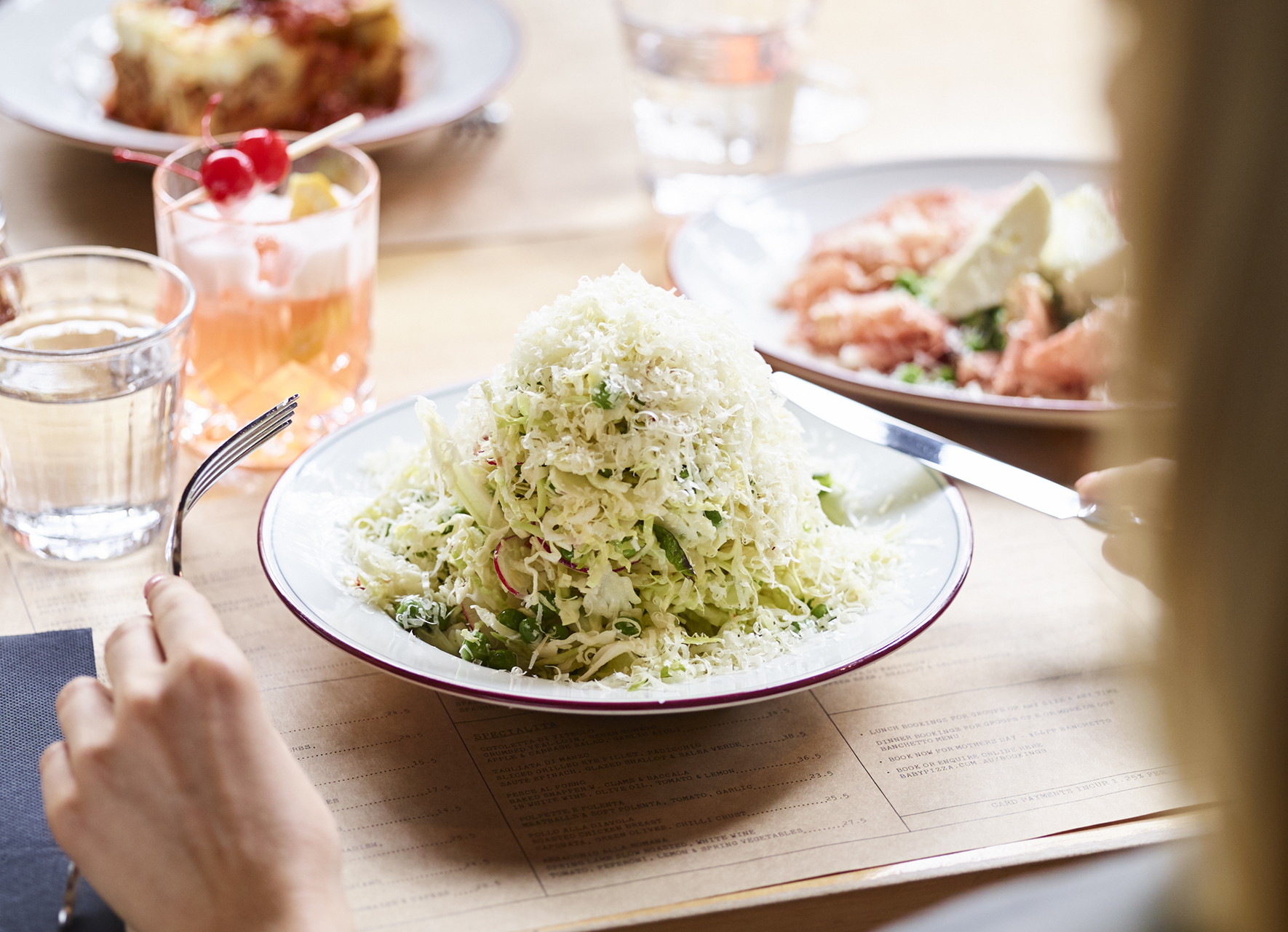 Fifteen minutes is all it takes to make this stunning, mountainous salad of spring veggies from Melbourne pizzeria Baby. It's so good that while it started as a side it soon graduated to a main all on its own. If you're going to make it a side, it's the perfect accompaniment to a pizza. Solo, it's an ideal midweek lunch or dinner (and we reckon it'll knock socks off at your next barbeque).