Finding the perfect gift is a labour-intensive pursuit, so being guided in the right direction can be a life saver at this time of the year. We sat down with Mecca's makeup expert Janelle Jerusalem to chat about the best beauty options on offer, from cult skincare products to cosmetic classics and aromatherapy favourites – no matter your budget.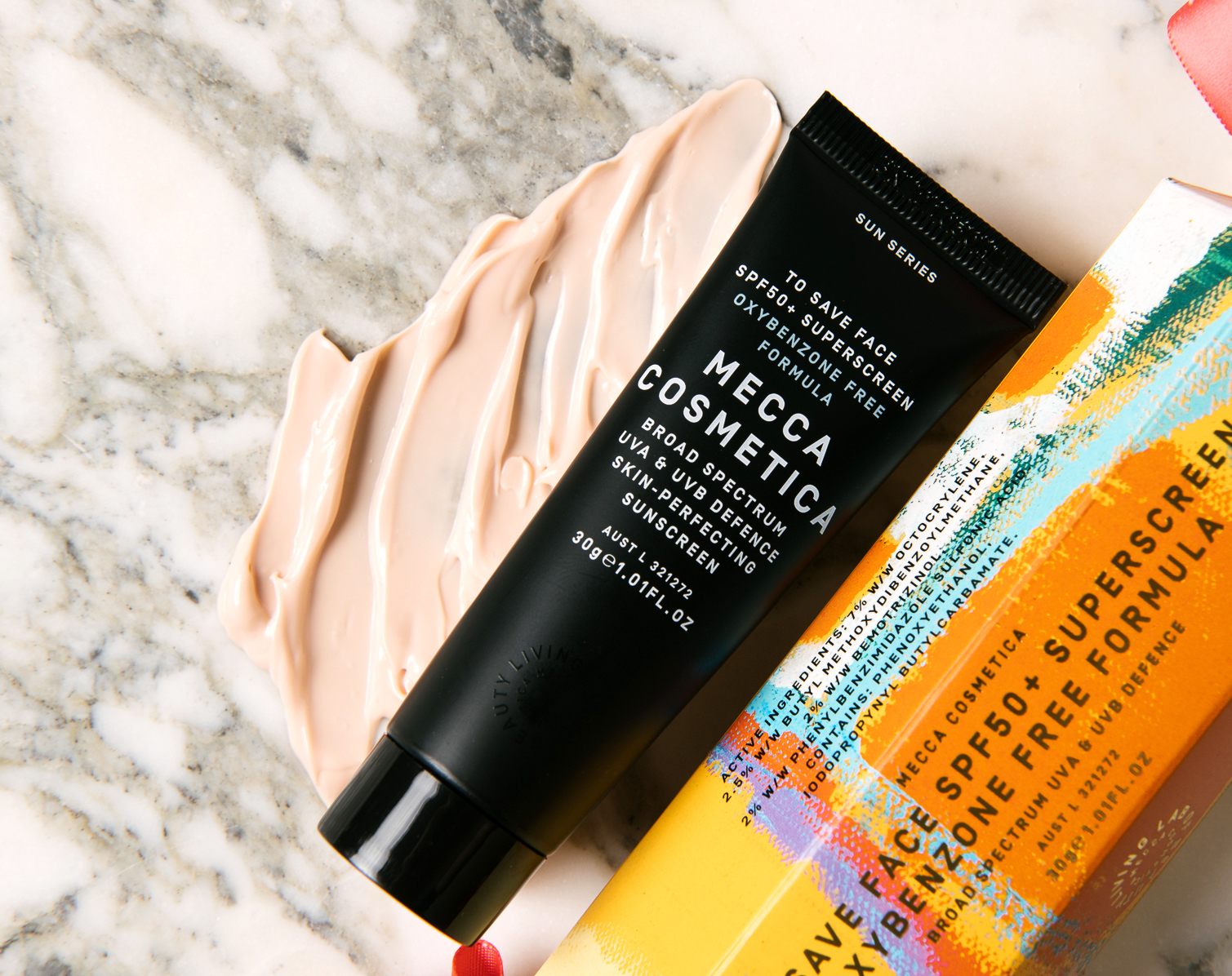 Under $30
Christmas crackers and baubles filled with mini goodies are a convenient last-minute addition to the stocking. "A lot of these products come in this beautiful ornamental packaging," says Jerusalem. "It's great for someone special, if you're not sure what they would like."

Jerusalem recommends the Mecca Cosmetica To Save Face SPF50+ Superscreen Cracker – a product that she tells me works for pretty much any skin type – or the This Works Sleep On It night-time aromatherapy trio in a holiday bauble. "This is a brand that really celebrates aromatherapy. It's a bed spray that you can spritz on your bedsheets or linen … perfect for someone who has had a really busy holiday season."

You could also pick up the Laura Mercier Holiday Collection Set-À-Porter Translucent Loose Setting Powder – it comes in cute Christmas packaging, with a ribbon top that's ready to hang straight onto the tree.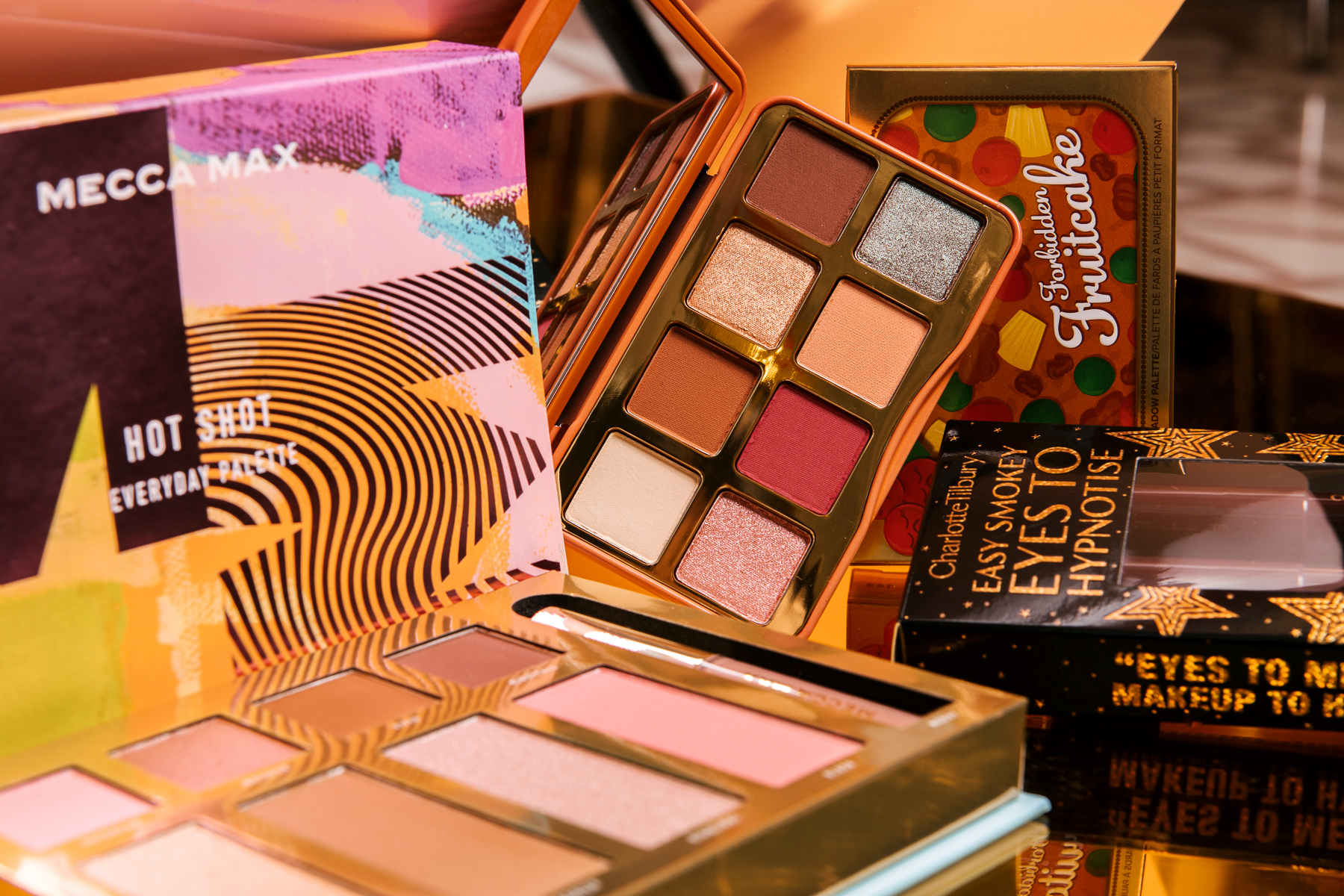 Under $50
If your special someone is a make-up maven, your best bet is to stick with the classics, like the Charlotte Tilbury Easy Smokey Eyes to Hypnotise duo. "This is for your make-up fanatic," says Jerusalem. "It's perfect for someone who loves a smoky eye, statement look."

An eyeshadow palette is also a safe bet – particularly something a little different like the ultra-festive, fruitcake-scented Too Faced Forbidden Fruitcake eyeshadow palette. "It's a mini-sized palette that can slip easily into your make-up bag," Jerusalem says. "Two Faced make products that not only look good, but also smell beautiful." If you're looking for something a little more classic, Jerusalem recommends the Mecca Max Hot Shot Everyday Palette, with an easy-to-wear range of neutral shades.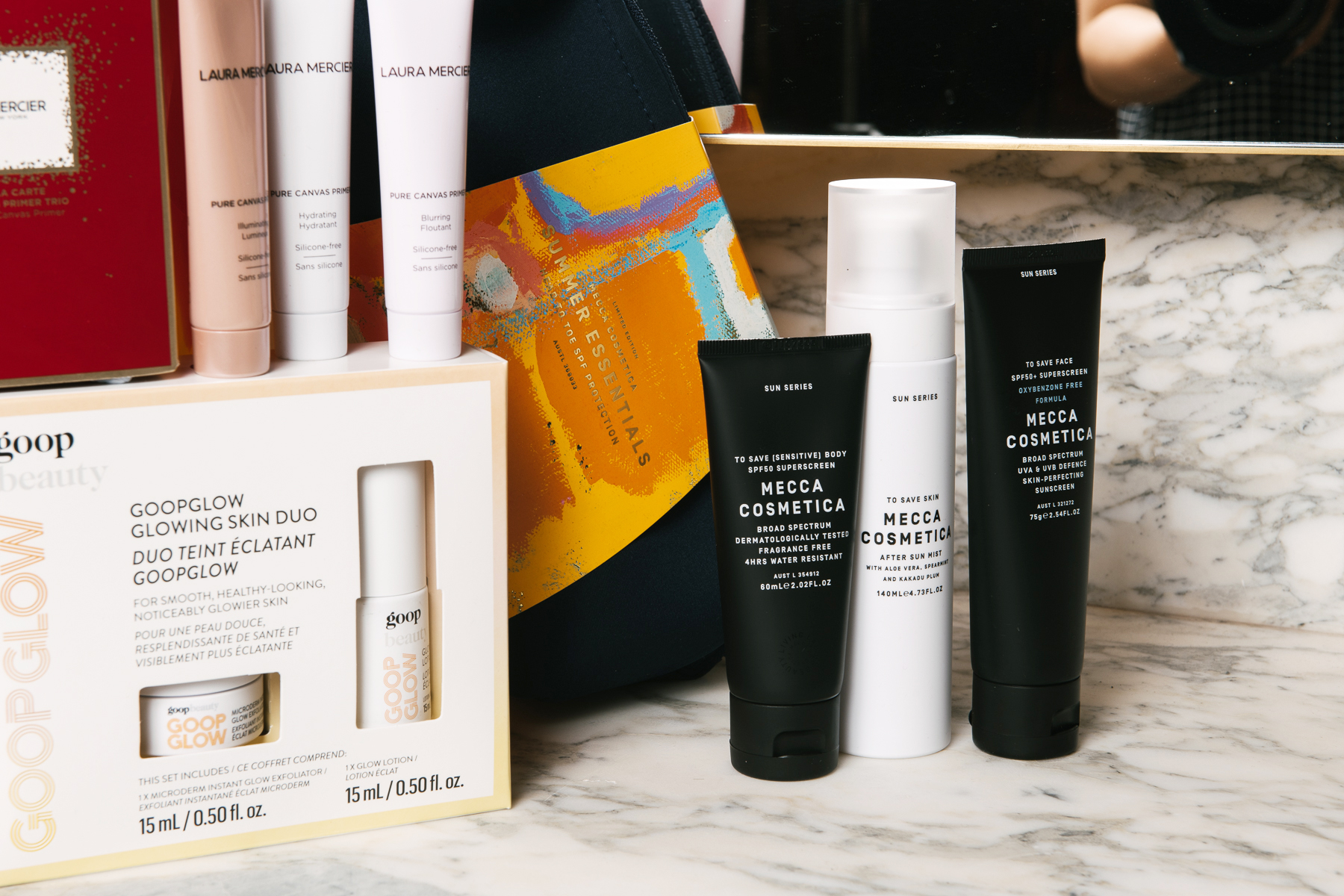 Under $75
"There are some beautiful options at this price point from our make-up and skin brands," says Jerusalem. She points to a skincare-heavy focus as the big trend for the coming summer – and the Goopglow Glowing Skin Duo is an excellent exfoliating and hydrating pack to deliver fresh skin over summer. Similarly, the Mecca Cosmetica Summer Essentials pack is another popular set for the holiday season. "This is a great selection of our signature summer essentials," she says. "The neoprene bag it comes in is perfect for the beach because it repels sand."

If make-up is on the cards, Jerusalem points to two of Mecca's best-selling mascaras: Hourglass Unlocked + Caution Mascara Duo. "The Hourglass mascaras are so popular," she says. "Mascaras are the best to give someone who loves beauty … the Caution Extreme Lash mascara will take your lashes from level 1 to level 10." Before applying make-up, prep your skin with the Laura Mercier Holiday Collection Prime a la Carte Pure Canvas primer trio, another cult classic for the beauty afficionado.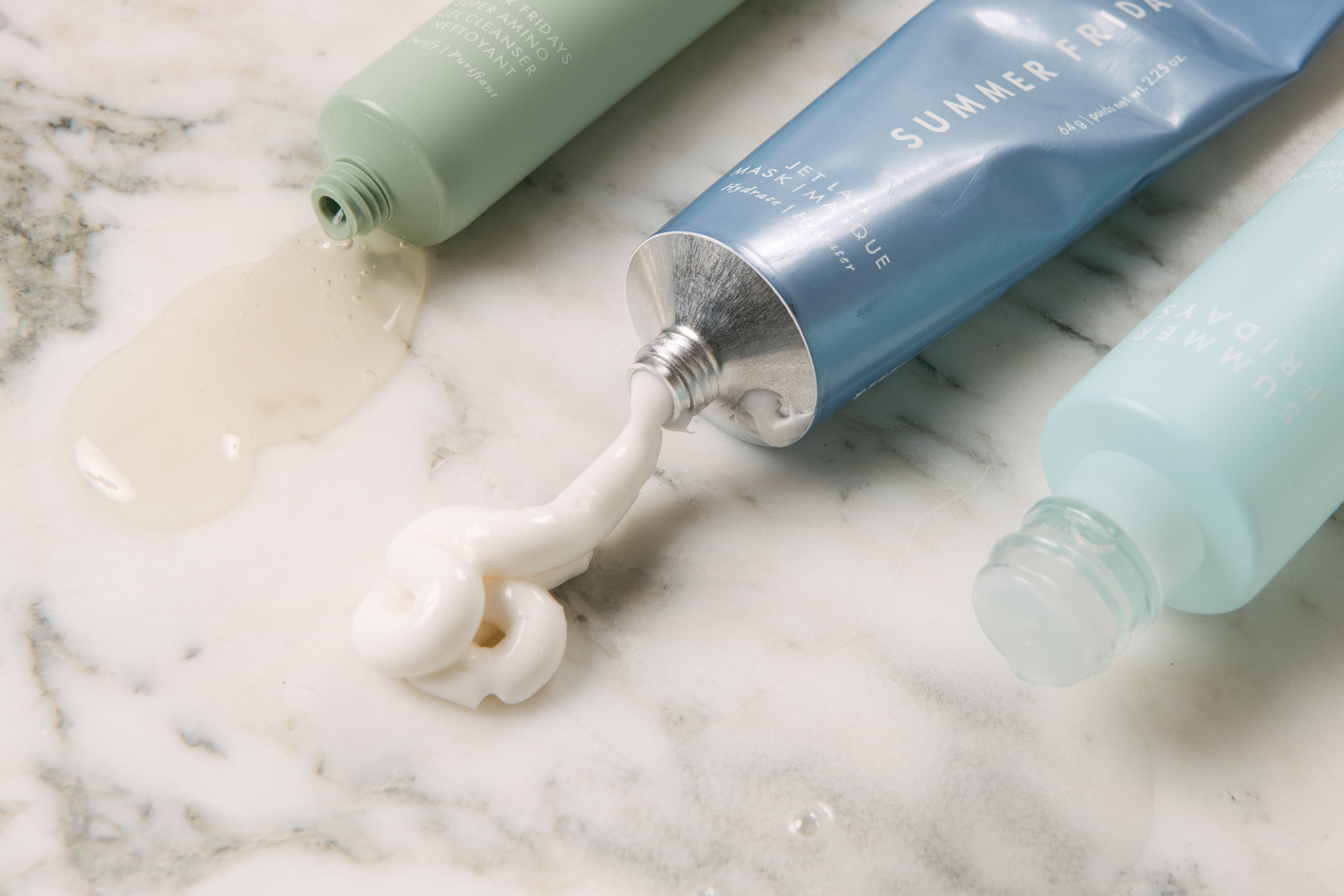 Under $100
After all the fun of the party season, your skin will be shouting out for a little love and care. "These are really beautiful gifts to give someone – or yourself – especially if you're really wanting to pamper the person."

With all the late nights and Christmas parties, Jerusalem says it's essential to look after your skin with a nightly routine. A great gift for the skincare fan is the Ren Clean Skincare All Is Bright duo, which comes in a handy zip case for holiday travel over the new year. Another great option is the Patchology Wish List gift box. "This is a really great set to give anyone – especially if you don't know their particular skin type, because all of these products are good for any skin to use," she says. "It's perfect for the party season because all these products can get you prepped for a night out."

A limited edition trio from Summer Fridays is another one of her top picks, "perfect for someone looking for a new skincare routine but doesn't know where to start".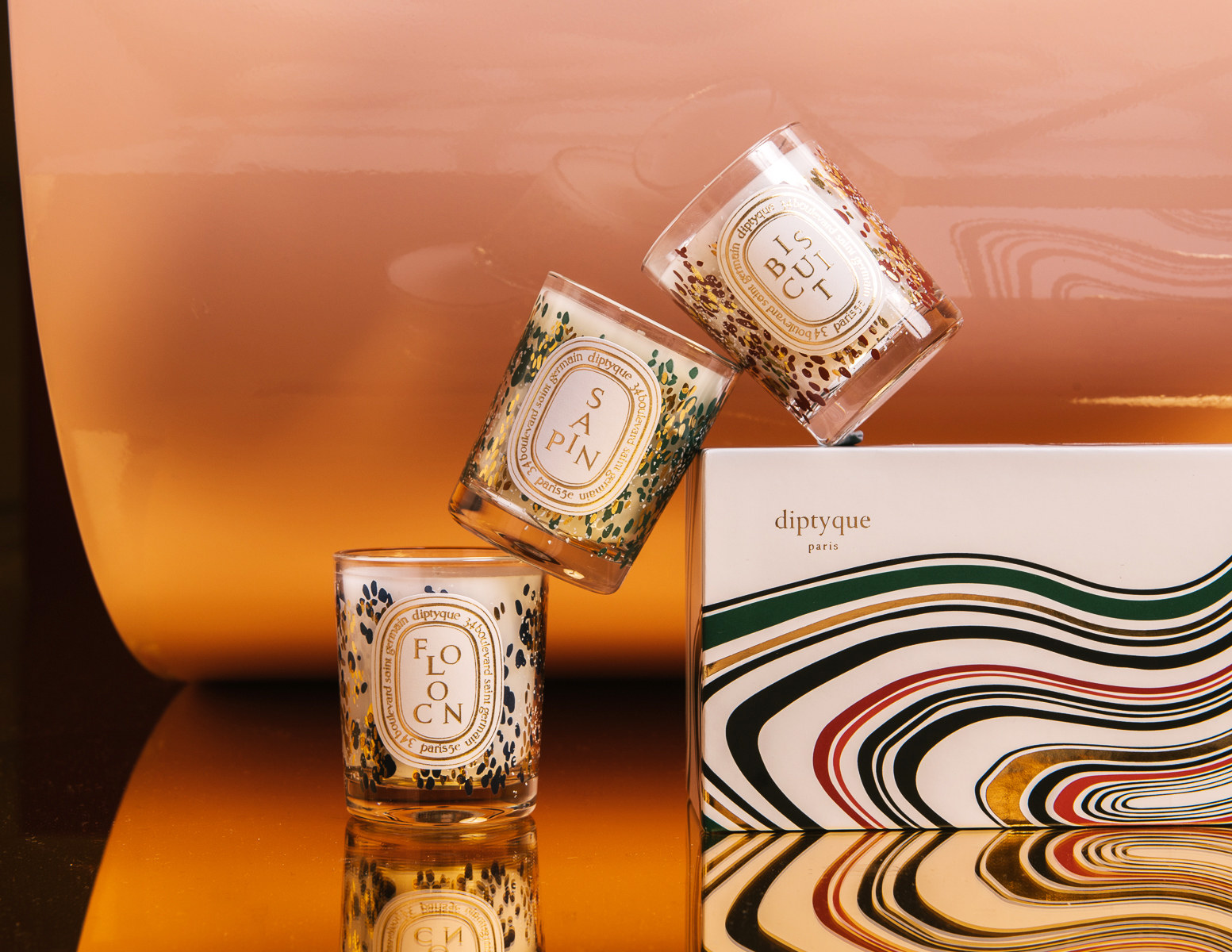 Under $200
For the luxe lovers, there are plenty of excellent gifting options. "A great option is the Diptyque mini candle set. It comes in this really stunning box, so perfect for gifting under the Christmas tree."
Between the heat and the alcohol, summer holidays reinforce the importance of skin hydration. Skincare devotees will be familiar with Drunk Elephant, so a gift of the Saving Face skin kit is a sure-fire hit. Jerusalem also loves the cult Dr Dennis Gross brand, in particular the Hydration Celebration set. "Any skin type can use these products – Dr Dennis Gross is all about protecting your skin," Jerusalem says. "It includes the Alpha Beta exfoliating peel pads, which is my skincare holy grail."


This article is produced by Broadsheet in partnership with Mecca.