Gold jewellery is a timeless investment – and choosing pieces that resonate with your personal style will add sentimental value to collections big and small.
This season, local jewellers are leaning into art deco inspiration or mimicking organic shapes in their designs. Statement earrings, elegant necklaces and stackable rings are some of our top picks to buy now and love forever.
Lucy Folk Jade Decco Bracelet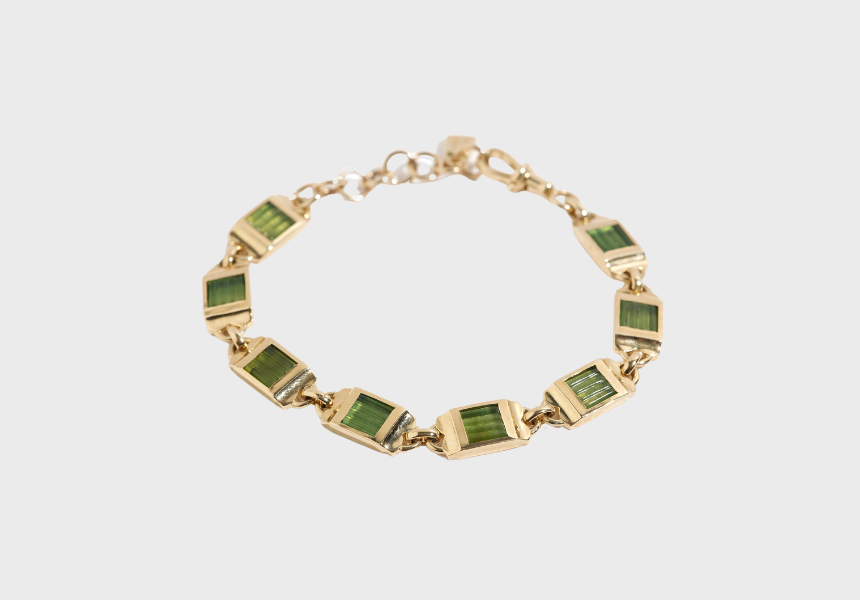 Save 20% when you buy two or more Broadsheet books. Order now to make sure they arrive in time for Christmas.
SHOP NOW
There's a geometric quality to Lucy Folk's nine-carat yellow gold and jade bracelet. The elegant design is handmade in the brand's Melbourne atelier, which is led by master jeweller Craig Spark. "Jewellery really sits outside of fashion," he says. "Although our tastes may change over time, jewellery generally will transgress this. We form attachments that are often difficult to define rationally. Jewellery can become a part of us, a talisman we draw power from." The Still Life Bracelet ($625) is also a favourite if you're looking for a little dose of arm candy. $4500/lucyfolk.com

Meadowlark Orb Earrings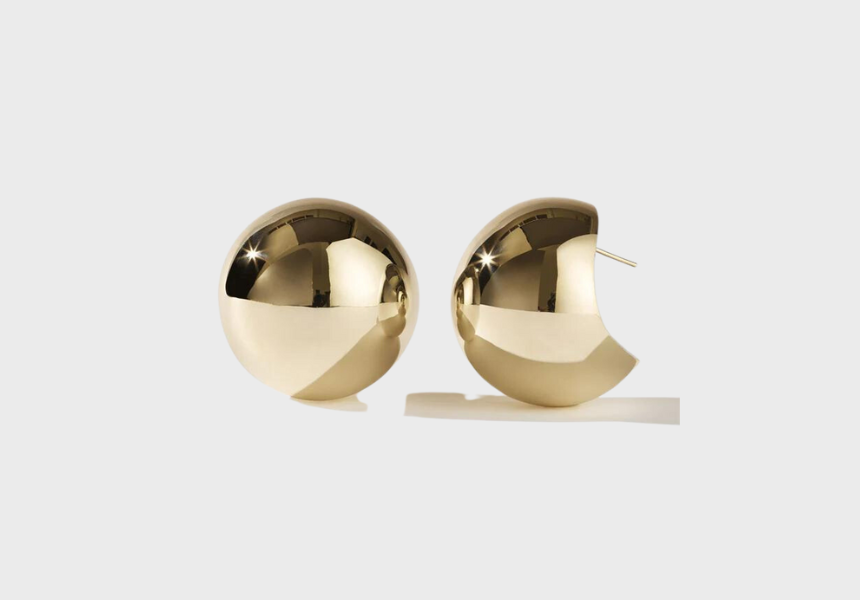 New Zealand brand Meadowlark celebrates the beauty of organic forms. These oversized studs echo the luminosity of the moon with their dramatic curved silhouette. The Fizzy Hoops (from NZ$499), which feature a series of small orbs stacked on top of each other, are another joyful style from the brand. Meadowlark is now stocked in Bassike's Avalon and Double Bay boutiques, so you can shop in person if you're in Sydney. From NZ$1599/meadowlark.co.nz

Sarah & Sebastian Lightwave Chain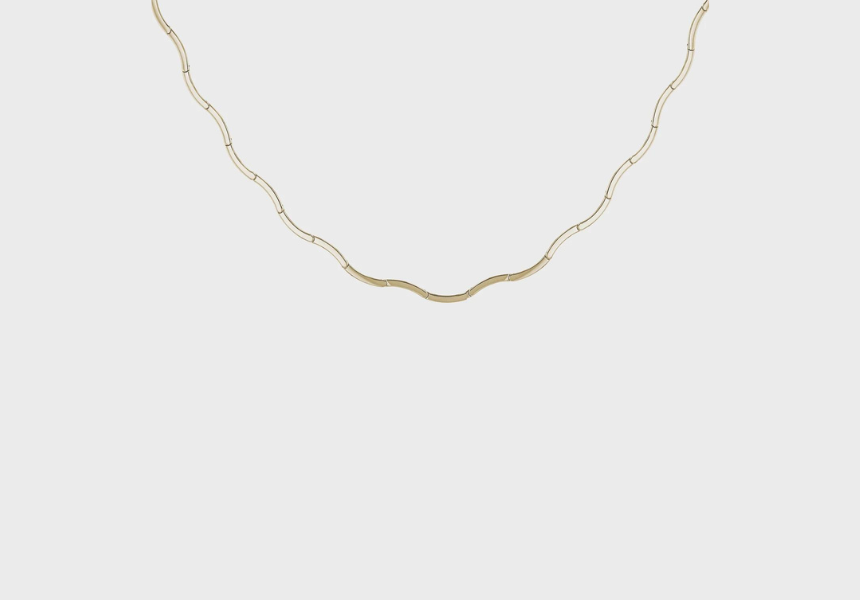 This sculptural necklace from Sarah & Sebastian is made from 18-carat yellow gold with a high-polish finish. The sleek, angular profile is both modern and timeless, leaning into the Sydney jeweller's signature minimalism. The striking Blue Corridor Necklace (from $490), set with a pear sapphire stone, is another highlight from the brand's oceanic-inspired collection. From $7000/sarahandsebastian.com

Sarah Gardner Ceylon Sapphire Talisman Ring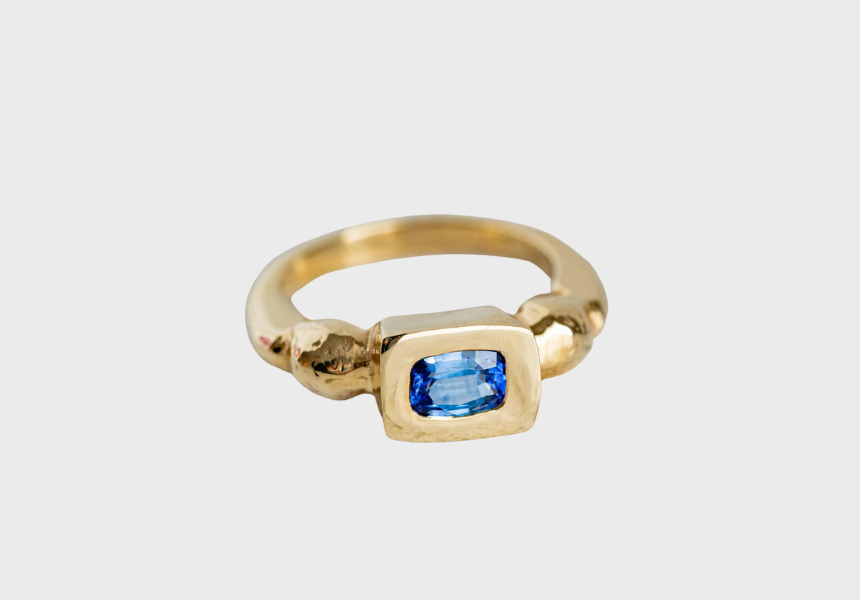 Sydney jeweller Sarah Gardner is known for her colourful approach to design. But there is an heirloom quality to signature pieces from Gardner's eponymous brand. The Talisman Ring is made from 14-carat yellow gold and comes set with a rectangular cushion-cut sapphire. Gardener believes that "investing in something that is truly one of one and cannot be replicated" is the best way to show your personal style. The Mini Pebble Ring ($480) is another favourite from the brand's ready-to-ship collection. $5800/sarahgardnerjewellery

Cleopatra's Bling Botticini Necklace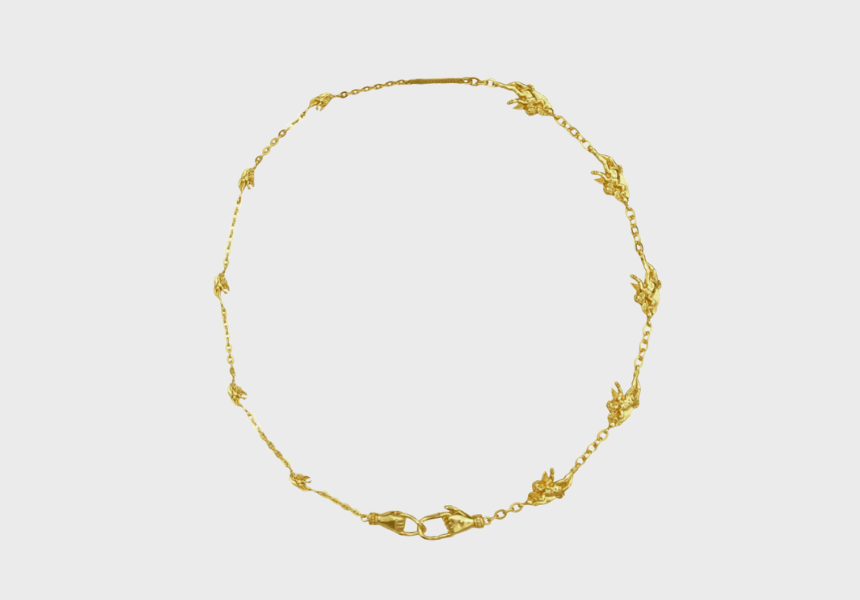 This choker style from Cleopatra's Bling is adorned with a flying cherub motif – tapping into the brand's whimsical approach to design. Taking inspiration from Italian Renaissance painter Francesco Botticini, each piece is handcrafted and individually cast. The Alcyone Pendant ($3189) is another mythically-minded style from the collection that would make a memorable special occasion investment: it's 18-carat solid gold and set with rubies.
$319/cleopatrasbling.com.au

Sir x Henson & Gold Frankie Green Abstract Earring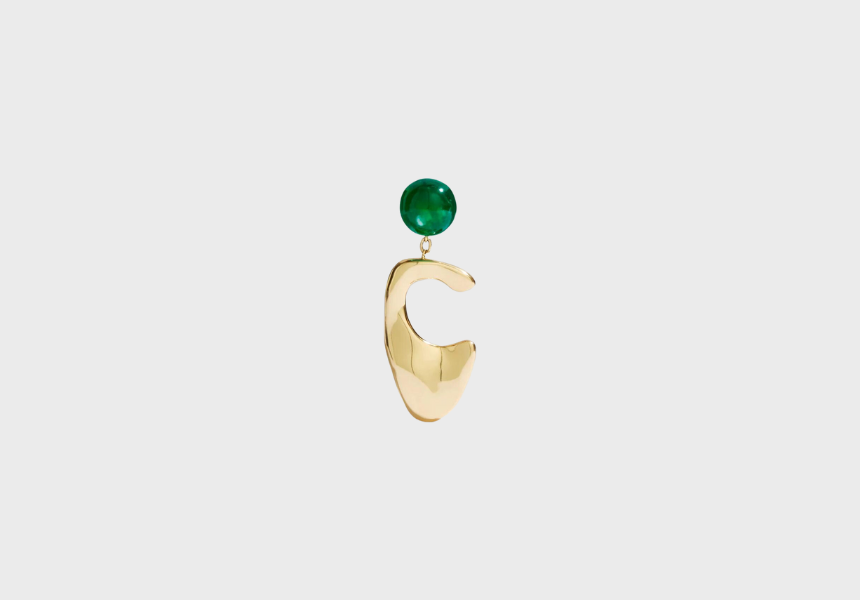 Sir's latest collection of accessories is made in collaboration with Sydney jeweller Henson & Gold. The Frankie Green Abstract Earring demonstrates this fusion. The pieces in this collection are sold individually so that you can create your own unique pair – style with the brand's signature huggie earring opposite for an off-kilter look. $190/sirthelabel.com

Seb Brown Cigar Band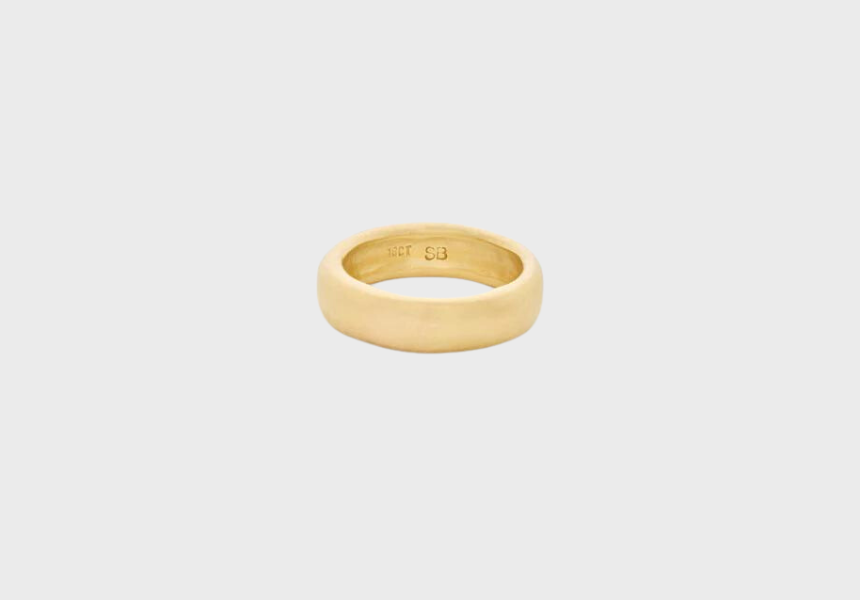 The Cigar Band from Seb Brown is made from recycled 18-carat gold in the brand's Melbourne studio. The unisex style speaks to an understated elegance that is typical of the thoughtful label. It wears well alone or stacked with gemstone-studded pieces like the Bangkok ($6750) and Block ($2350) rings. $3200/seb-brown.com

Natasha Schweitzer Sabine Hoops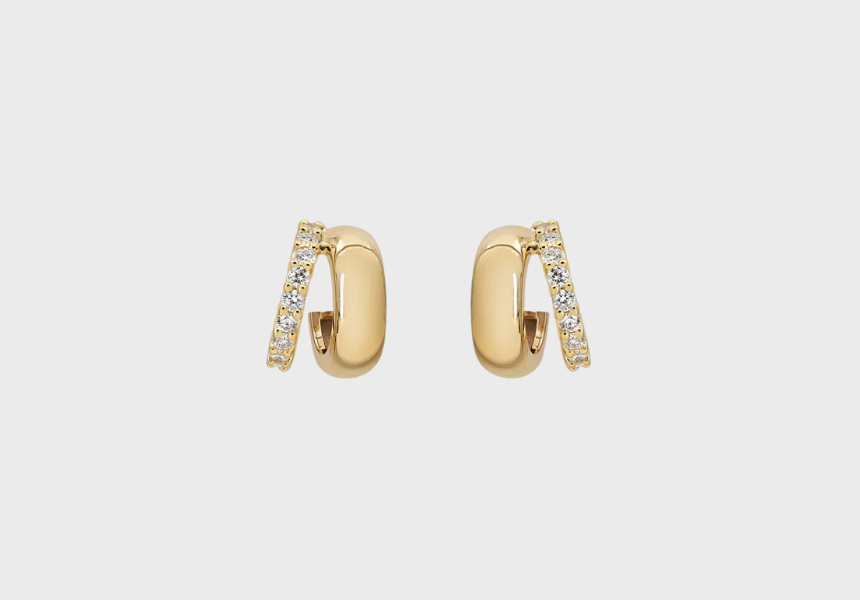 Natasha Schweitzer's elegant diamond-studded double-band hoops are a timeless choice for everyday wear. Made from 14-carat yellow gold with 10 diamonds (0.02 carats) on each earring, this pair is crafted to order. The Helix Earrings ($600) are another classic style from the Brisbane-born brand. $3750/natashaschweitzer.com

Avant Studio Mathilde Ring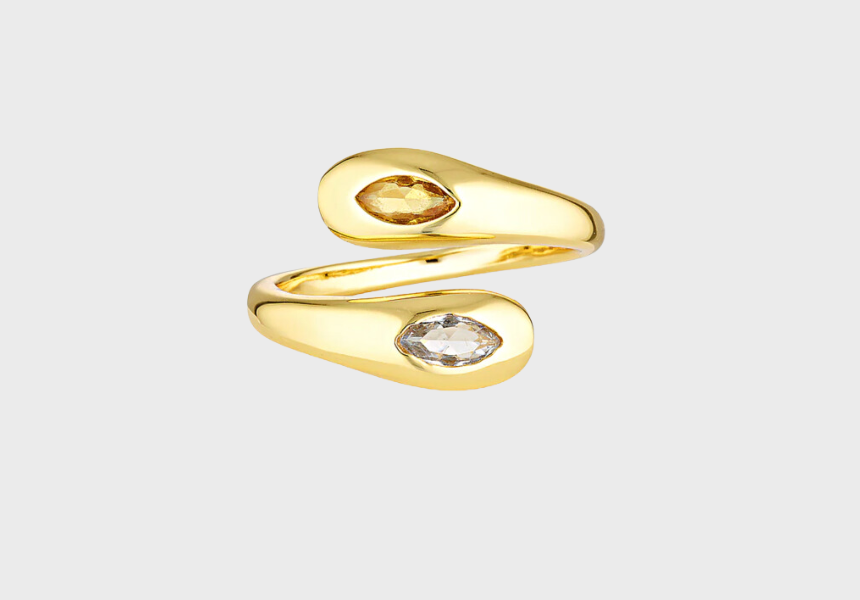 Avant Studio's wrap-effect Mathilde Ring is the perfect stacking piece. Made from 18-carat gold-plated sterling silver, it features two bezel-set marquise-cut gemstones. Wear it layered with coordinating pieces from the collection all summer. $179/avantstudio.com.au


Oroton Gianna Paper Link Chain Necklace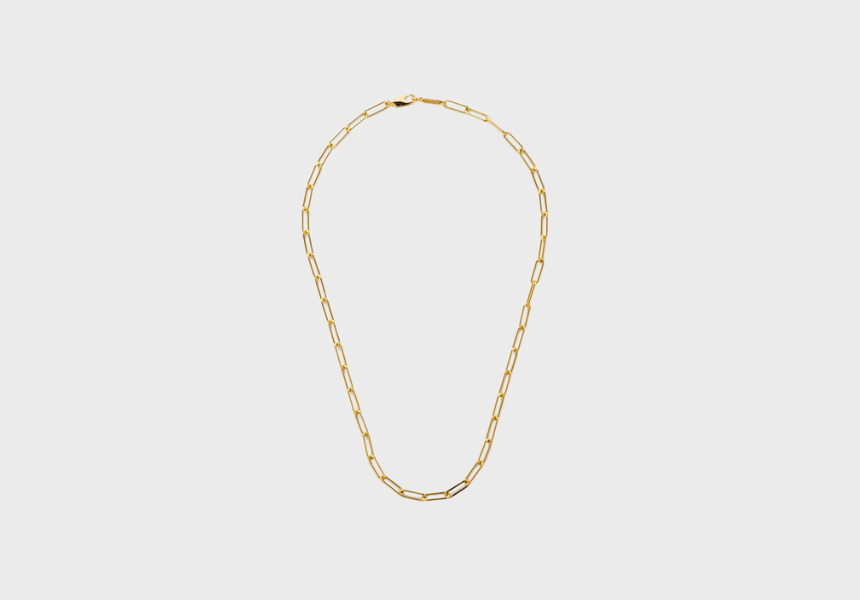 Oroton debuted its 18-carat gold vermeil range (which is made with 100 per cent recycled 925 silver) in August, offering elevated everyday pieces to add to your jewellery collection. The Gianna Necklace is a vintage-inspired silhouette that features a paperclip-link chain. The 500-millimetre length means this piece can be worn long and layered with other styles from the collection or looped around into a choker length. $349/oroton.com

Cushla Whiting Bloodstone Signet Ring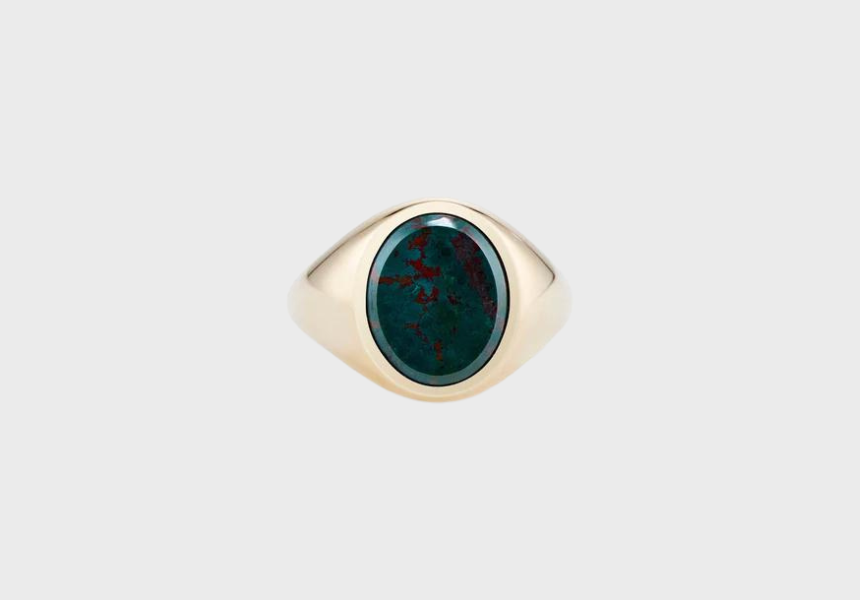 Set with a dominating bloodstone, this signet ring from Cushla Whiting is the type of piece made to be worn for generations. The minimalist design is a unisex style and can be worn on any preferred finger. The natural stone means some variation in colour and pattern is part of the parcel – making it a truly unique addition to your ring collection. The brand's sapphire-studded Cog Ring (from $5000) is an art deco-inspired style that's also heirloom quality. From $1300/cushlawhiting.com.au

By Charlotte Harmony Cuff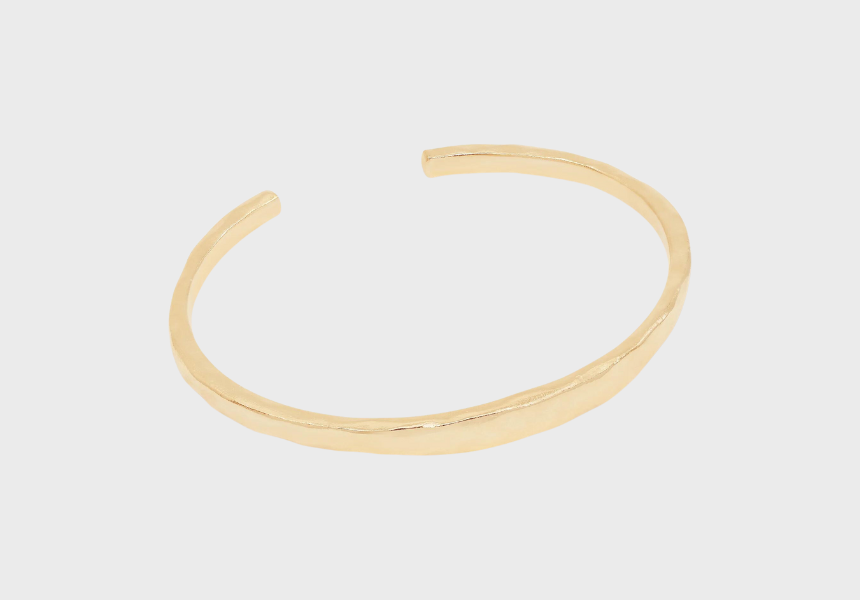 By Charlotte's minimalist cuff delivers organic appeal. The 18-carat gold vermeil piece has a hammered finish and subtly curved edges. The brand's Tranquility Bracelet ($189), which features a singular baroque freshwater pearl, makes a great layering option. $289/bycharlotte.com.au

We hope you like the products we recommend on Broadsheet. Our editors select each one independently. Broadsheet may receive an affiliate commission when you follow some links.