UNDER $50
Maison Balzac candles and holders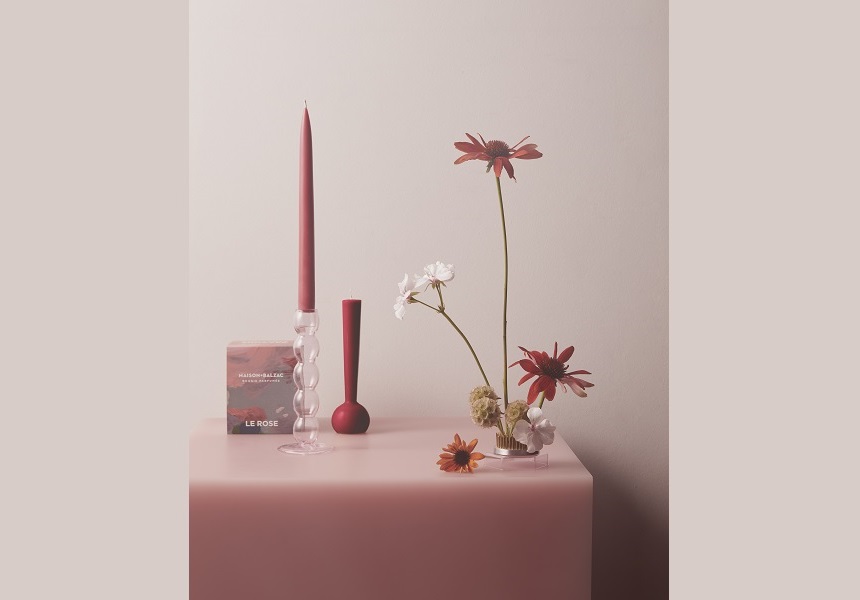 Save 20% when you buy two or more Broadsheet books. Order now to make sure they arrive in time for Christmas.
SHOP NOW
This young, Sydney-based label has a relatively small range filled with quirky and distinctive homewares you can't find anywhere else, such as lobster-shaped matchboxes. For Valentine's Day it's introduced two new limited-edition unscented candles. The freestanding, maraca-shaped Margot is a deep scarlet colour, while the tapered Chandelle is hand-poured in Java and fits nicely into one of Maison Balzac's own glass candle holders. From $19 / maisonbalzac.com

Reflex: A Conversation Card Game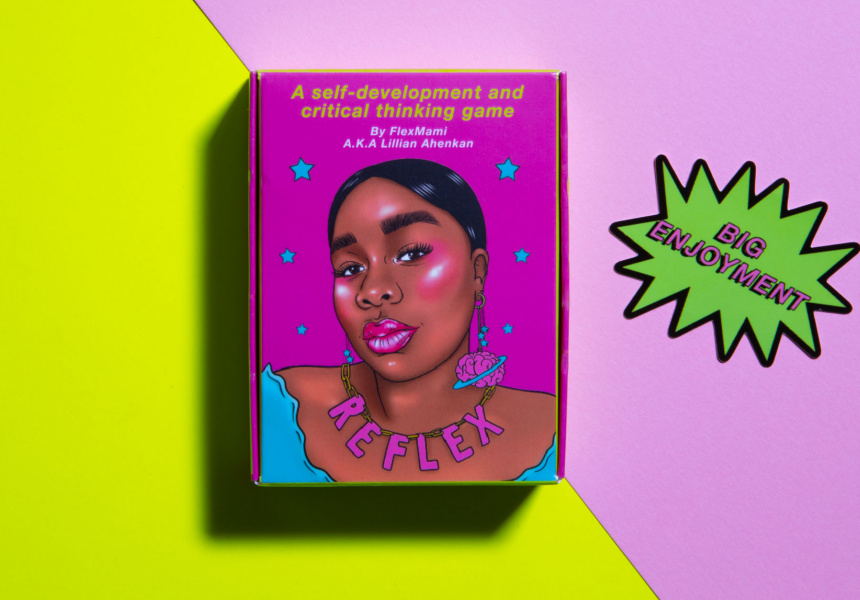 Sydney-based DJ, presenter, entrepreneur and general net legend Flex Mami uses her platform to start conversations and encourage deep introspection, and that's what her parlour card game, Reflex, also aims to do. She told Broadsheet last year that it's a "cute little game you could bring [on a date]", but really you can play it with friends, family or even strangers. Each deck comes with 46 question cards on a range of topics, including love, life, religion and politics, and the goal is to learn a little bit more about your co-players (and yourself). $29.99 / flexfactory.store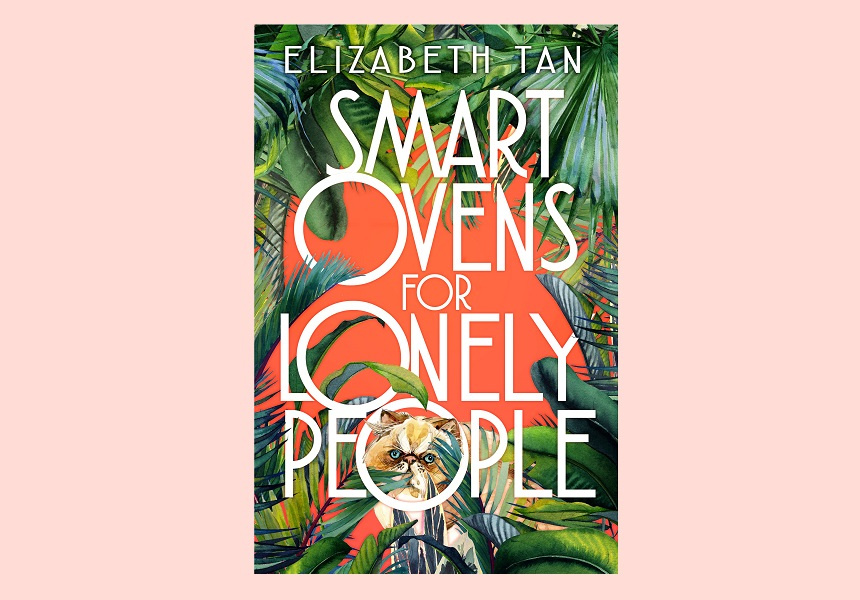 Last year this short-story collection won the Readings Prize for New Australian Fiction. As the title implies, it examines the intersection of technology and loneliness – but not in the bleak Black Mirror way your mind probably just jumped to. Whether exploring ovens as a type of therapy or karaoke as a means for expressing grief, Tan's writing maintains a sense of humour and humanity. This imaginative work will resonate with anyone who got through last year by doomscrolling social media or binge-watching Netflix (almost everyone, then). $29.99 on Booktopia / booktopia.com.au

First it was an homage to the king of luncheon meats. Now comes this ode to orange, AKA skin contact, wine. Aussie workwear and uniform label Worktones loves getting fun and playful with its caps, and this cheeky burgundy number is the latest drop. It's made with tough 100 per cent nylon across six panels, with stitched air holes and an adjustable back slider for a cosy fit. IRL skin contact for the wearer? Sadly not guaranteed. $40 / worktones.com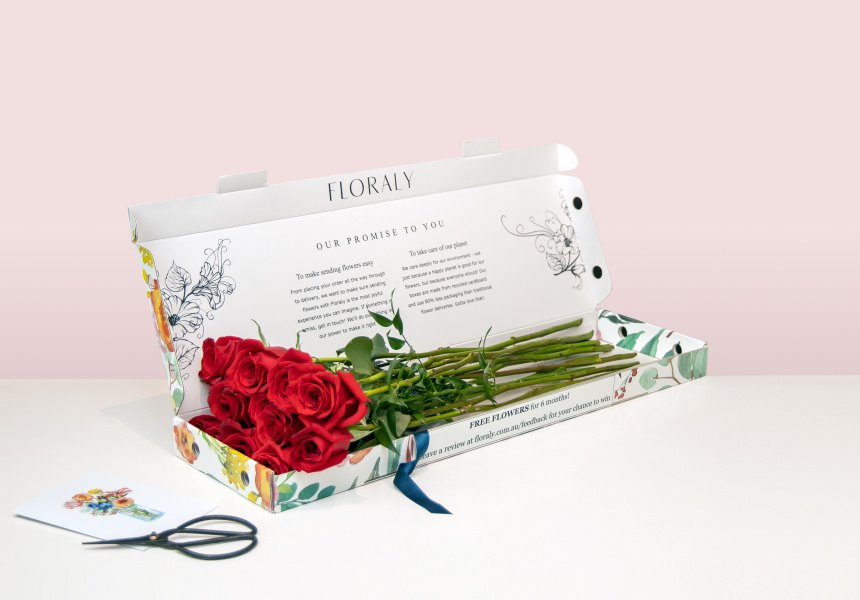 Still got your heart set on flowers? Roses, even? Sweet, we've got you. Or rather, Floraly does. The Sydney-based farm-to-vase flower delivery service runs a bit differently to a regular florist. It sources directly from farms across Australia, which only cut the flowers from bush after an order has been placed. Floraly says this model reduces flower waste to three per cent, compared to the industry's usual 30 per cent. It's put together ten options for Valentine's Day, including four varieties of roses and an anti-Valentine bouquet, if you'd rather "tell cupid where to stick it". From $49 / floraly.com.au

UNDER $100
Koko Black Chocolatier's Selection praline gift box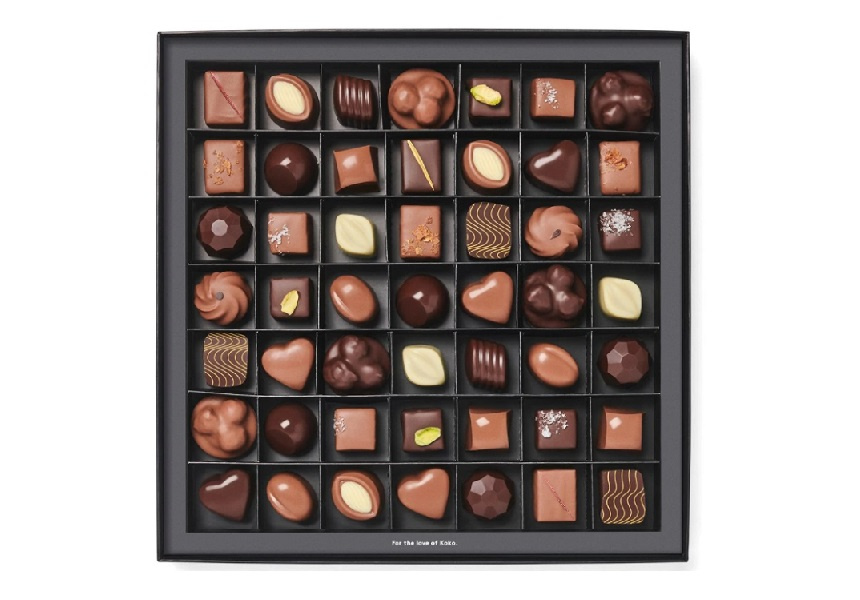 And chocolate? You can't look past chocolate either? Okay – just make sure it's the good stuff. Koko Black has numerous boxes and gift packs readymade for Valentine's Day gifting, but these 48 pralines, made from high-quality Belgian couverture chocolate, are a safe bet. They're like fancy Favourites, with flavours ranging from salted caramel to spicy pear, hazelnut to orange and rosemary. $99 / kokoblack.com

Craft Cartel Top 10 Tinnies gift box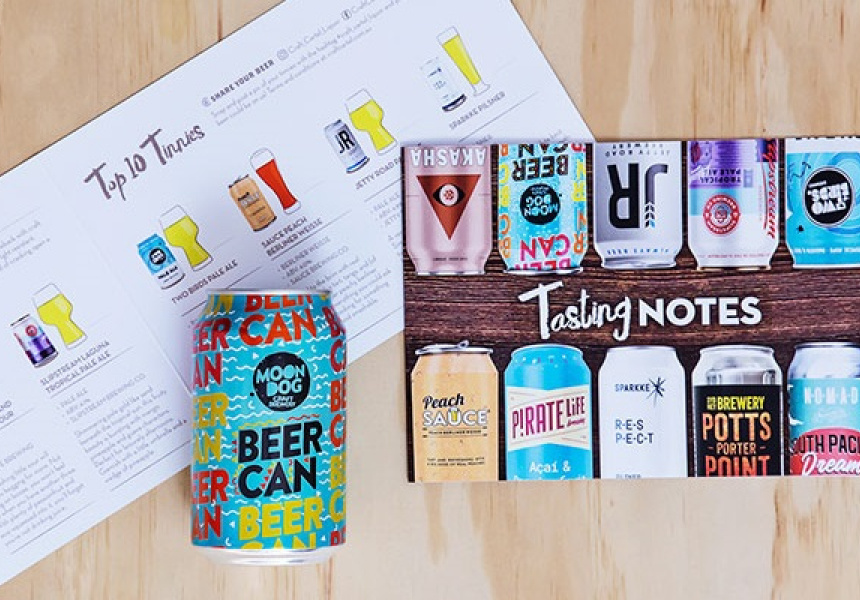 Whether your giftee is new to craft beer or on first-name terms with ever brewer in town, this curated 10-pack of local cans will spark joy. Mostly made up of easy-drinking and approachable styles, it won't alienate beginners, but nor will it bore old hands. There's a zingy passionfruit and acai sour, a chocolate-y dark beer and a floral, hoppy IPA in the mix. $79 / craftcartel.com.au


Dry Oil Co Multitasking Glow Oil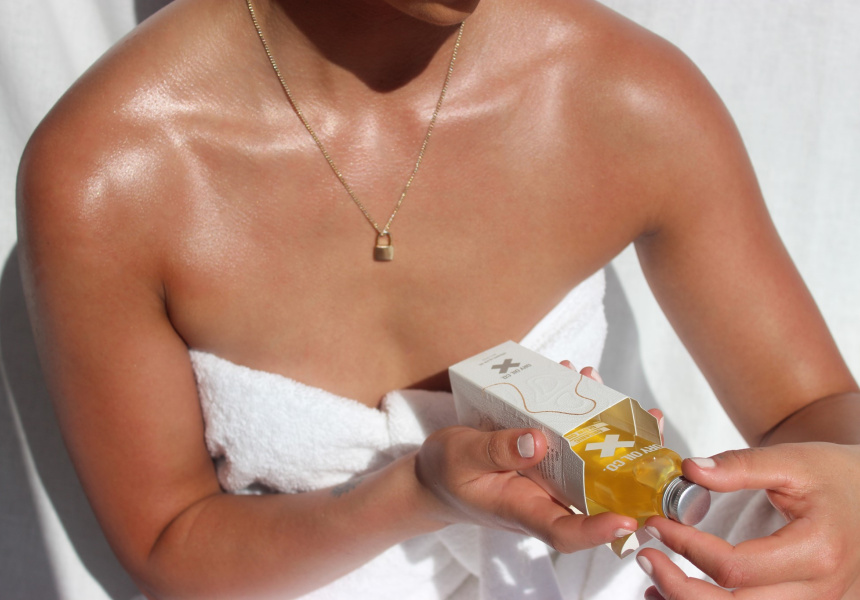 The days of face and skin oil being reserved for dehydrated skin are gone – now there are dry oils suitable for all skin types. The vitamin-packed, organic hero product from the Melbourne-based Dry Oil Co is blended in small batches and contains nourishing ingredients such as hydrogenated olive oil, coffee oil, carrot oil and jojoba oil. It can go on the face for regular hydration, or on the body for a glowy look. $69.95 for 50 millilitres / dryoilco.com

UNDER $200
The Australian sleepwear brand is known for romantic prints and feminine loungewear, and its Valentine's collection is no exception. There are cotton PJs and pink cheetah-print nighties, but the silk pieces have caught our eye. They come in soft, lightweight silk-satin with subtle jacquard hearts and delicate lace trim, in shades of ivory and blush. There are midi slips, button-down and boxer sets, short robes and eye masks to complete the set. From $199.95 / papinelle.com

Micro Glow summer skincare bundle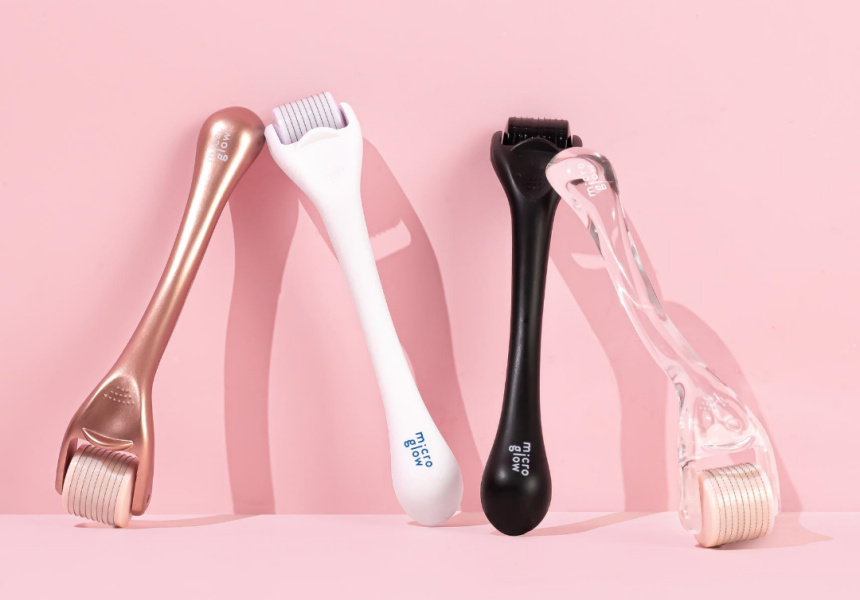 Micro-needling derma rollers have grown in popularity in recent years, thanks to their scientifically proven ability to boost collagen production, which treats scarring, fine lines and sun damage. Aussie brand Micro Glow's bundles include a roller, a cleaning spritz and two serums (one for after the treatment and another for brightening). The noir derma roller will always do the job but let's face it – the rose gold is cuter. $100 / getmicroglow.com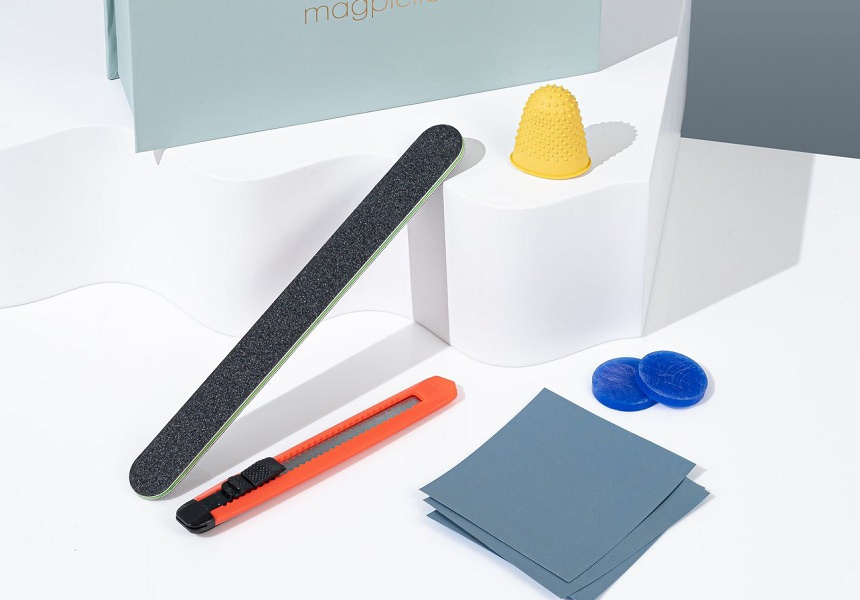 Rather than buying a ring or necklace off the shelves – probably with hundreds just like it – let your partner craft their own. These jewellery-making kits include blank wax moulds and a carving knife to engrave your chosen design, plus sandpaper, a thumb protector, instructions and a postage-paid box. Send the carved mould back to Magpiette and it'll be used to cast a truly one-of-a-kind ring or pendant in sterling silver, with optional gold-plating. The finished jewellery takes at least four weeks to come back, so if you're looking to gift this for Valentine's Day, you've giving the kit, not the finished piece. From $145 / magpiette.com.au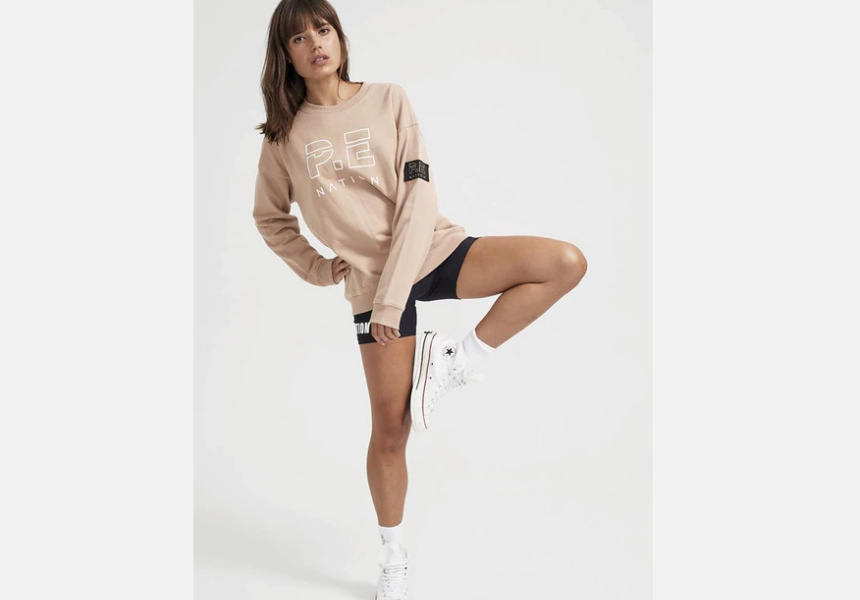 Whoever you buy this unisex jumper for, make sure you go big. The baggy, slouchy fit is all part of the look, and ups the cosiness factor of this soft, 100 per cent organic cotton piece. It's equal parts suited for a lazy night on the couch as it is an action-packed day on the streets. $129 / pe-nation.com

TBH Skincare Valentine's Day bundle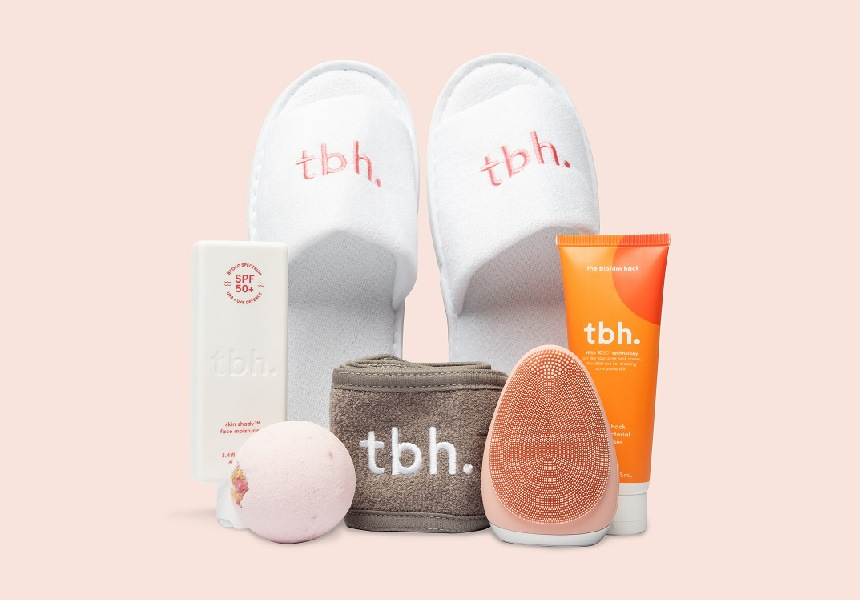 Using cutting-edge biomedical technology borrowed from the surgical world, Australian skincare company TBH is revolutionising the management of acne (by treating the source, not just the symptoms). And its limited-edition Valentine's Day bundle is pamper in a hamper, with the brand's gentle cleanser, SPF 50+ facial moisturiser, silicone cleansing brush, terry towel headband and two V-Day exclusives: a cosy pair of slippers and an Aussie-made bath bomb. Give the gift of confidence and acne-free skin. $134 / tbhskincare.com

UNDER $300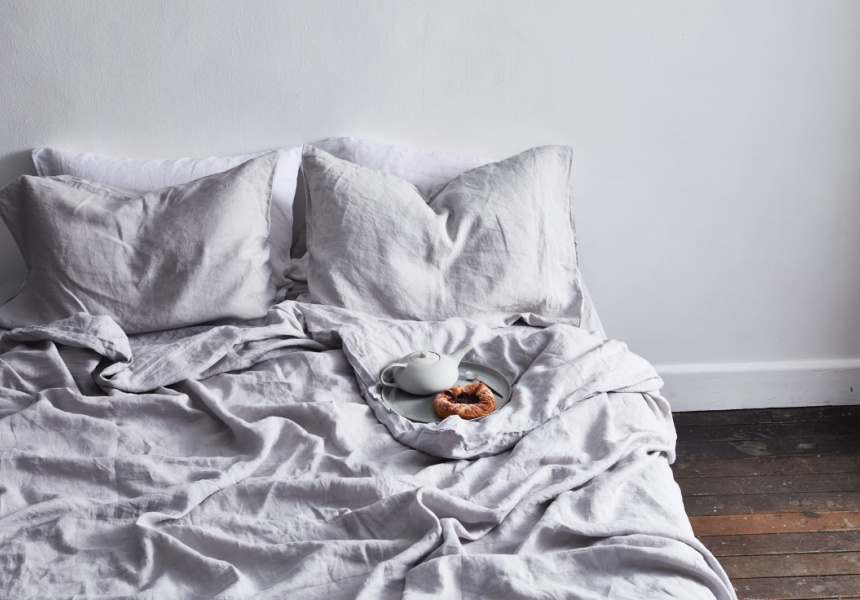 If you're keen to gift something both partners can appreciate, look no further than these luxurious bedding sets, which come in 19 colours. They're made from pre-washed pure flax linen, which, as you can see, looks stunning. But more importantly, these sets are incredibly soft and stay cool all night long. What's better than a good night's sleep? From $230 / bedthreads.com.au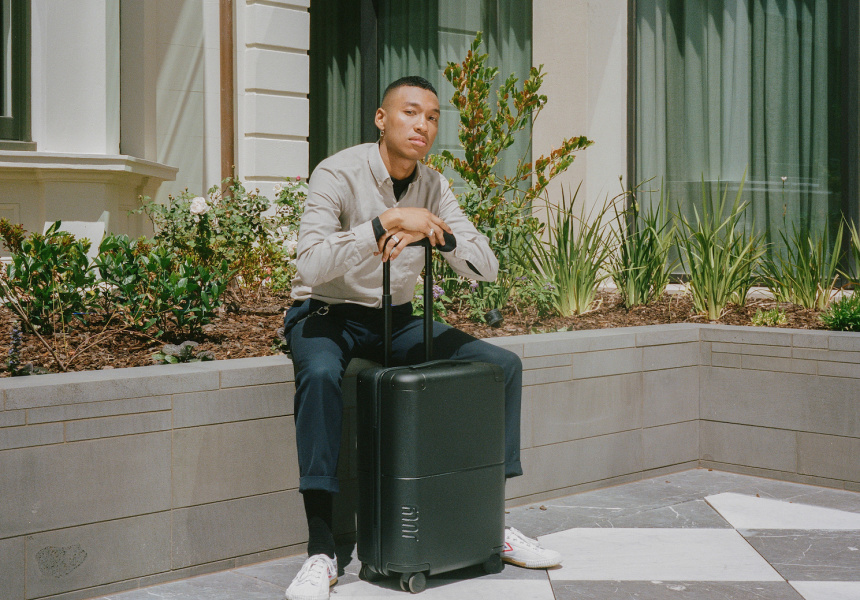 Here's one for couples or friends who love to travel together (once everyone is allowed to). The chic Carry On from Australian luggage label July is made from crush-proof German polycarbonate, concealing an ejectable battery with USB-C port for charging your phone on the go, and comes in nine timeless colours. Plus, it includes a lifetime warranty, a 100-day trial period and free shipping within Australia. You can even get it customised with your initials – nothing says couple commitment quite like a shared monogram. $295 / july.com

OVER $300
Oroton Muse medium crescent bag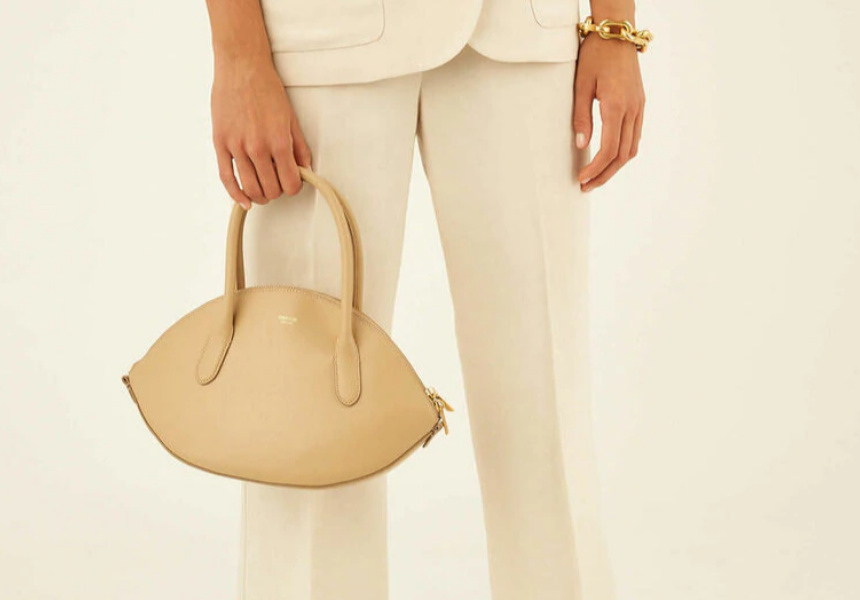 Moon- and crescent-shaped handbags have been in vogue for a while now, but where most labels are working with elongated doughnut shapes, Oroton has flipped the trend – literally – with this football-shaped piece, available in four colours. All versions are made from glossy saffiano leather (a highly textured crosshatch pattern), lined with natural canvas and trimmed with brass hardware. Inside there's a zip pocket and phone slot, while an optional strap allows for shoulder or crossbody carrying. $369 / oroton.com

Kitchenaid Artisan stand mixer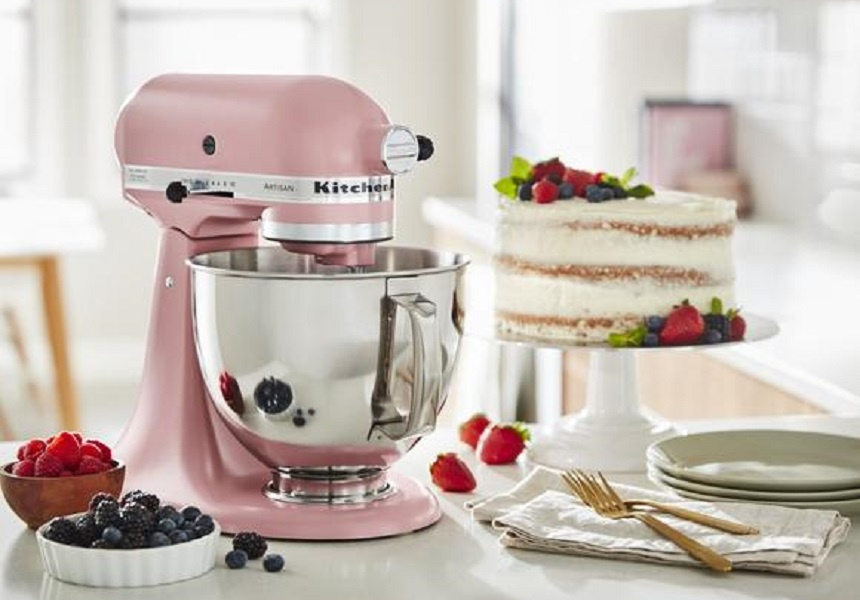 Every serious home cook wants – no, needs – a Kitchenaid. The simple, rock-solid mixers are mostly used for whisking batter and mixing dough, but a variety of attachments can also turn them into meat mincers, ice-cream makers, pasta rollers, sifters, juicers and more. These quality machines aren't cheap, but right now you can score one at 20 per cent off, with Kitchenaid's Valentine's Day sale. From $649 / kitchenaid.com.au

We hope you like the products we recommend on Broadsheet. Our editors select each one independently. Broadsheet may receive an affiliate commission when you follow some links.