Night has fallen in Melbourne, the sky glowing the burnt orange of light pollution. A stranger has led you here, to Herring Island, an artificial landmass located in the Yarra River, between Richmond and South Yarra. You strip naked and sink into a bathtub. Beneath the surface of the water, a soundscape hums into life.
"It's like stepping into a portal," says Amanda Roff.
She and Sara Retallick conceived the project that brought you here, Flow State, one of Rising's most talked-about events.
After a process of initiation, the lucky punters who manage to get a slot will be left alone to absorb a sound installation in idyllic bushland. To keep Flow State an isolated, intimate experience, tickets are extremely limited. The only way to get one is to enter a draw for $10.
"There aren't many places you can nude-bathe in Melbourne without it being awkward," Roff says.
Once you're naked, you're alone. It's just you and Retallick's composition, a living artwork generated from a mixture of prerecorded sound and ambience picked up by various microphones around the island, and hydrophones in the river.
Retallick, who grew up by the Murray River, has always been drawn to water. Flow State is the culmination of years of her research into listen-ing underwater.
"It becomes a mass, and you lose the ability to hear direction," she says. "It can create a surreal listening experience. If you're in a real state of intentional listening underwater, sounds have a very different physicality. It's a truly immersive experience."
Underwater listening is called "osteotympanic conduction" and it's a form of full-body listening.
"Usually sound waves travel through air," Retallick says, "but through water, the sound waves vibrate through your skull and bones, rather than moving through your ear canal."
Roff recalls one of her own underwater sonic experiences, the memory of which has stuck with her for decades."I was swimming at the beach in Newcastle, where I grew up, in the '80s," she says. "Huge bangles and earrings were in fashion at the time. When you dived under a wave all you could hear was the clinking of all the surfy chicks' bangles underwater."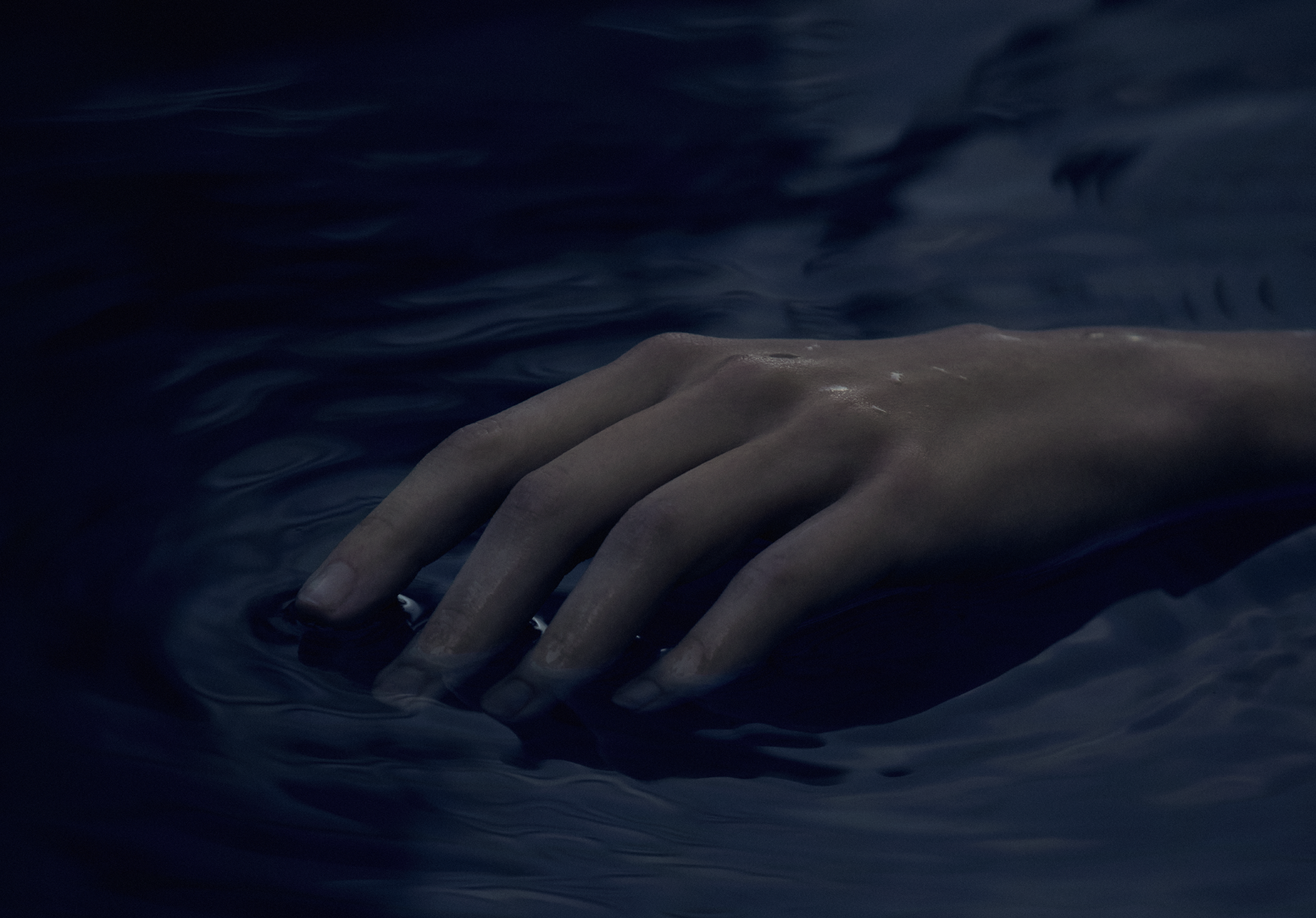 Roff and Retallick are both Melbourne music mainstays. Roff is one half of ethereal pop duo Time For Dreams, and Retallick is the bassist for punkier trio Mod Con – but this work is unlike either of those projects.
After various smaller collaborations, a shared writers retreat on the Greek island of Evia was the spark for this blend of sound, installation and performance, focused on the myths of the landscape. The aim of isolation brought them to Herring Island, a well-kept-secret in the middle of Melbourne.The island feels like a natural wilderness, but it's got a complicated history. It was formed in 1928 by new channels cut into the banks of the river to ease flooding in Richmond and Abbotsford. This plan didn't work, and the remaining salty soil lay between the riverbanks for decades growing weeds, becoming a monument to a failed attempt to control the tides.
Decades later the island was reclaimed as parkland, and it's been successfully "wilded" – made into an approximation of the bushland it might have been prior to colonisation. It's now a haven for dozens of species of native flora and fauna. From its banks you can see trucks roaring along the Citylink freeway, yet few people visit, mainly because it's only accessible by boat, cut off by a narrow passage of the Yarra.
"You feel like you could jump it," Roff says.
"You could throw a rock," Retallick says.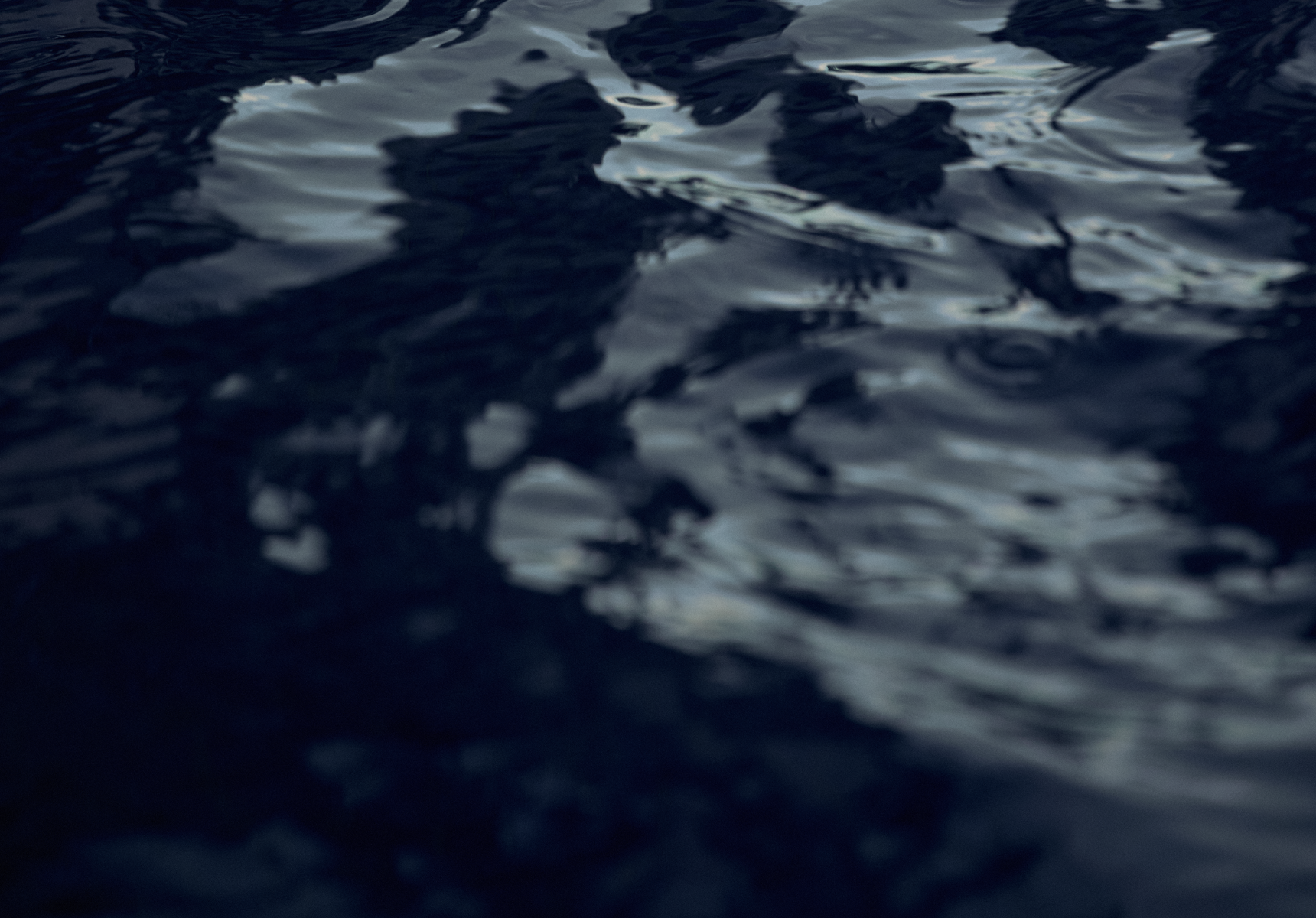 Once you're on the island, you're alone in the midst of a city of five million people, with nothing to do but listen to the land, and consider your place in it. Flow State participants will not be allowed to bring their phones.
It sounds like a poetic response to the year of isolation we've all endured, but Retallick says it was conceived long before the pandemic.
"The original idea of it being a solitary experience was about listening," she says. "We listen and engage with sound in a very different way when there are other people around. I think that's an interesting way to get into the work."
"It's an antidote to the pandemic, in a way," Roff says. "In a time when you can't really go anywhere, this is a chance to travel to somewhere quite mysterious, but within the confines of the city."
Retallick is interested in how people will respond to the nudity and isolation.
"I think some people will appreciate that level of vulnerability, but other people might feel really confronted," she says.
"Maybe people have stretched their introspection muscles a little bit," Roff adds.
Either way, alone, with no expectations or obligations, and stripped of the device that usually connects you to the rest of the world, your experience will be your own.
Flow State
6pm–midnight, May 26–30 & June 2–6
Herring Island, South Yarra
$10 per entry into the draw, max 10 entries per person. Entries close at 11.59pm, May 16
Permit number: 10094/21
rising.melbourne/festival-program/flow-state
Broadsheet is a proud media partner of Rising.