A bedside table can take many forms, and its function may differ from one person to the next. For some it's simply a surface for a water glass, phone, book and not much else. For others it's a vital repository for myriad personal items. Whether you use it as a charging station or treasure trove – we can all agree it should look great and suit the style (and storage needs) of your bedroom. We've rounded up eight options that will see you through the night.
Leo bedside table – $790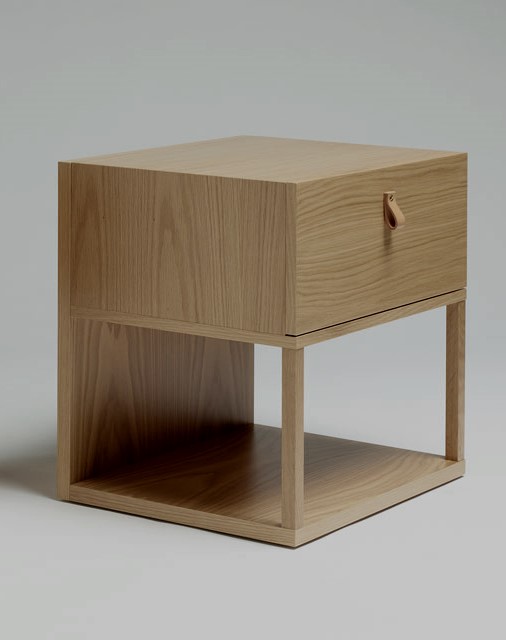 The Leo side table is Australian made and designed, and has generous capacity without compromising on a clean, elegant look. You can customise this piece to suit your interior scheme, with a range of paint colours and timber veneer stains to choose from. You can also select from a leather or metal draw handle. Leo is available in two sizes at the same pricepoint, so go with the junior if your bedroom is snug, otherwise enjoy extra storage with the larger version. Brought to you by Grazia & Co.
Curved side table – $629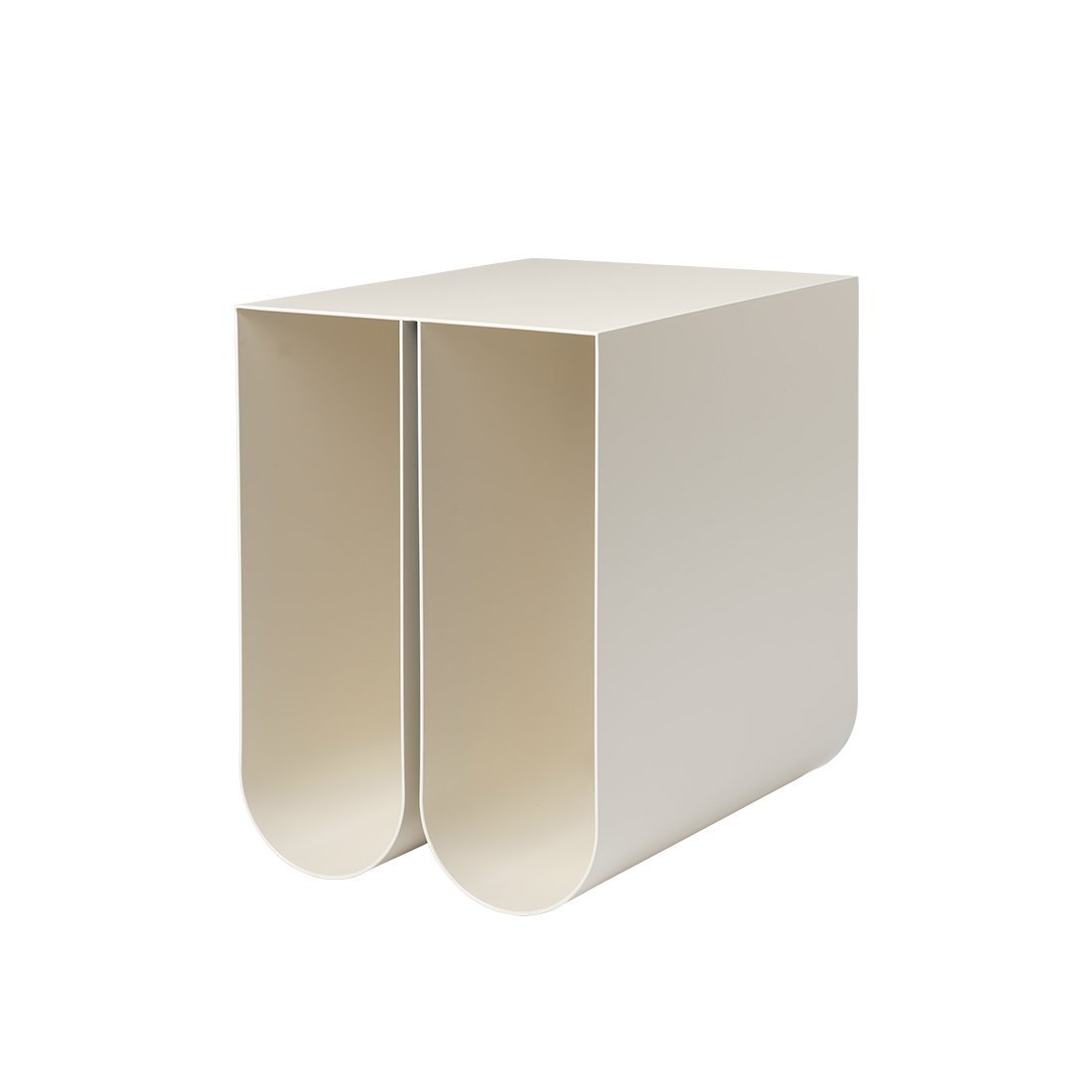 True to its Danish roots, this piece has a beautiful form that seamlessly incorporates practicality. The double-curve design has a sculptural quality while functioning as shelving for your books and magazines. The durable powder-coat paint finish is suited to a bold, modern interior but won't overpower the space. Available from Design Stuff.
Ikea Nikkeby bedside table – $79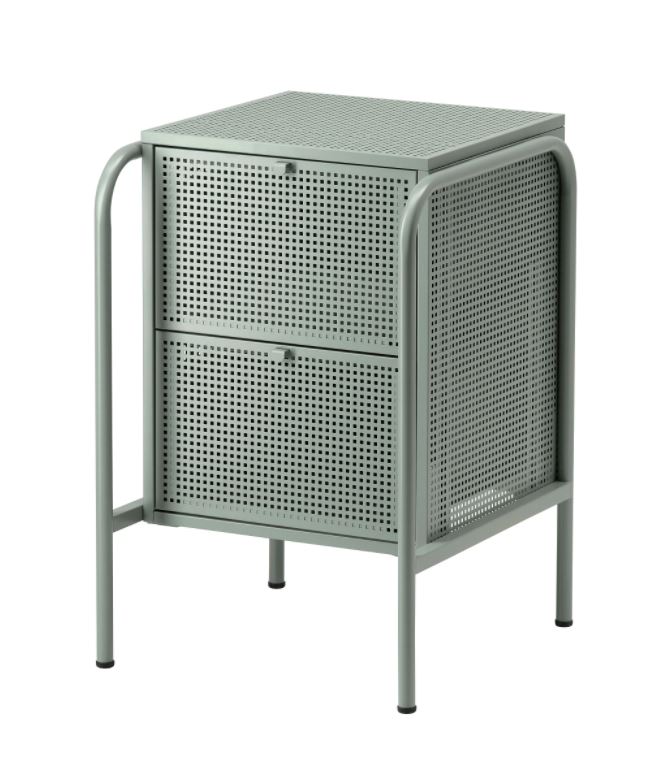 Functional and fun, this dusty peppermint piece will add colour and texture to your bedroom at a very approachable pricepoint. The deep drawers offer generous storage, while the perforated sides provide a cool and contemporary vibe. You can pick these up at Ikea.
Boulder and Dimple side tables – $795

These striking, organic tables are made from aerated concrete, which has the benefit of being both lightweight and strong, with a beautifully tactile finish. Each monolithic table is hand-sculpted in Australia with two finishes to select from: smooth (Boulder) or hammered (Dimple). The open shelves are suited to a range of bedside storage needs. The pieces evoke a Stone Age look that will suit a larger room with lots of natural light and a tonal palette. Designed by Future Collective.
Fomu side table – $390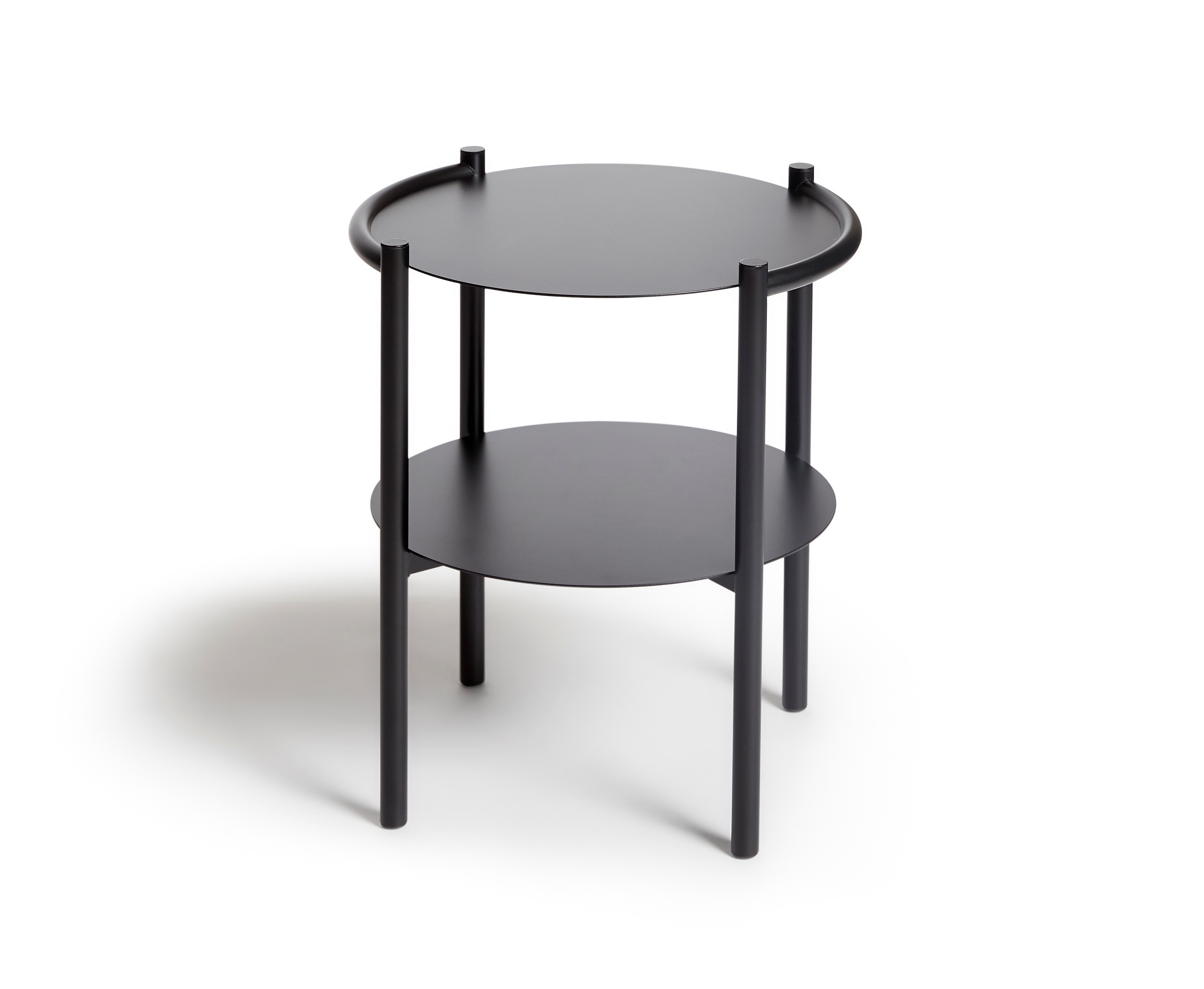 This elegant candidate will appeal to the minimalists out there. The simple design complements a range of interior styles, with a handy lower shelf for surplus belongings. Available in black, white, cream and grey, the table features a powder-coated steel frame and an optional black oak top.
Kartell Componibili 3 round storage unit – $280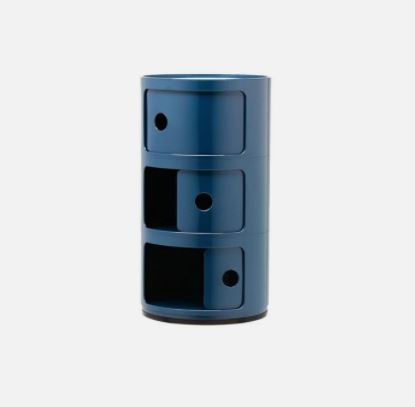 Italian powerhouse Kartell is responsible for this ultra-mod unit. Available in six colours, its circular and sleek design gives a retro-futurist touch to any bedroom setting. Select white for a relaxed and tonal interior, otherwise make a statement by introducing a pop of colour. Available from Space Furniture.
Thonet B 117 bedside table – $3025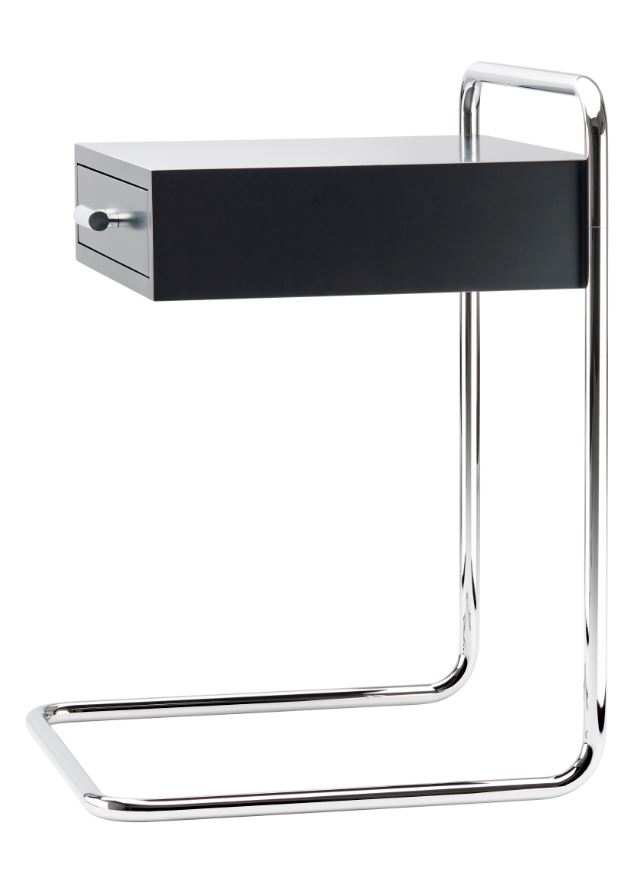 Conceived in the 1930s, this elegant side table (or low table) is a classic. It features a cantilevered design that allows it to be pulled over the edge of the bed for convenience and to reduce space. The tubular steel base was a preferred material for renowned designers Marcel Breuer and Ludwig Mies van der Rohe. There's no doubt this is a big-ticket item, but it's meticulously designed and made and you'll have it forever.
Emilia bedside table – $569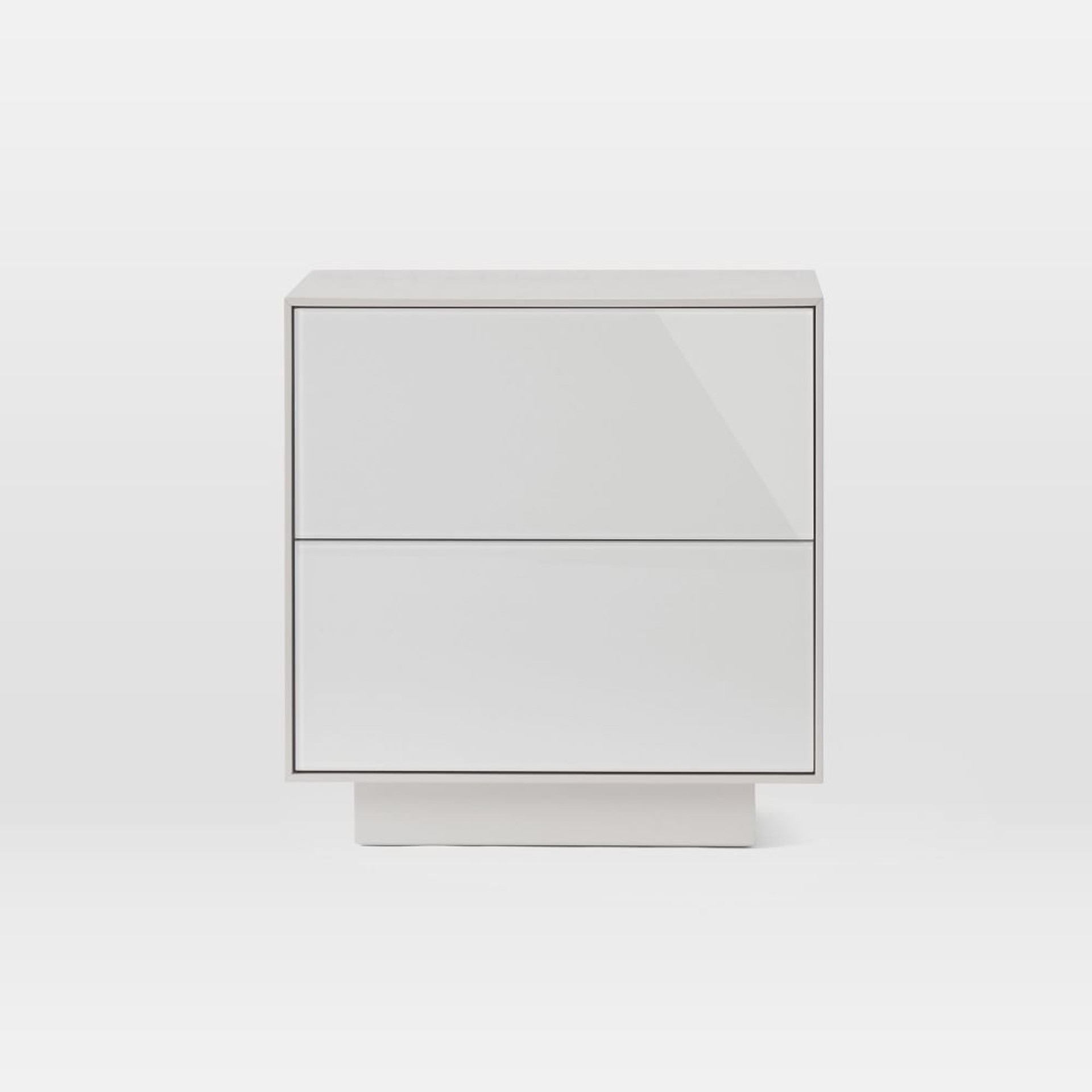 Striking in its simplicity, this bedside option is subtle enough to suit pretty much any interior style. There are two large push-to-open drawers for storage, and the glossy lacquer finish accentuates the clean profile. The Emilia nightstand can be ordered from West Elm Australia.
"The Fit-Out" is a regular series written by interior designer Alice Freer. Each edition she brings you a curated selection of furniture and design pieces in a range of materials, colours, shapes and budgets. Think of it as your buyer's guide for your home.