Mums. They're pretty fabulous. They deserve hugs every day of the year, but Mother's Day is an opportunity to treat them just that little bit more.
Even if she says she's happy with getting nothing more than a little of your time, wouldn't it be nice to surprise her with something a little more considered? From mini bottles of cocktails from Australia's best bar to plush new cushions, a luxe linen robe and a range of fun experiences, pick from our list and show your mum, no matter who you consider that to be in your life, the appreciation she deserves.
Condimental condiments – from $9.90
Save 20% when you buy two or more Broadsheet books. Order now to make sure they arrive in time for Christmas.
SHOP NOW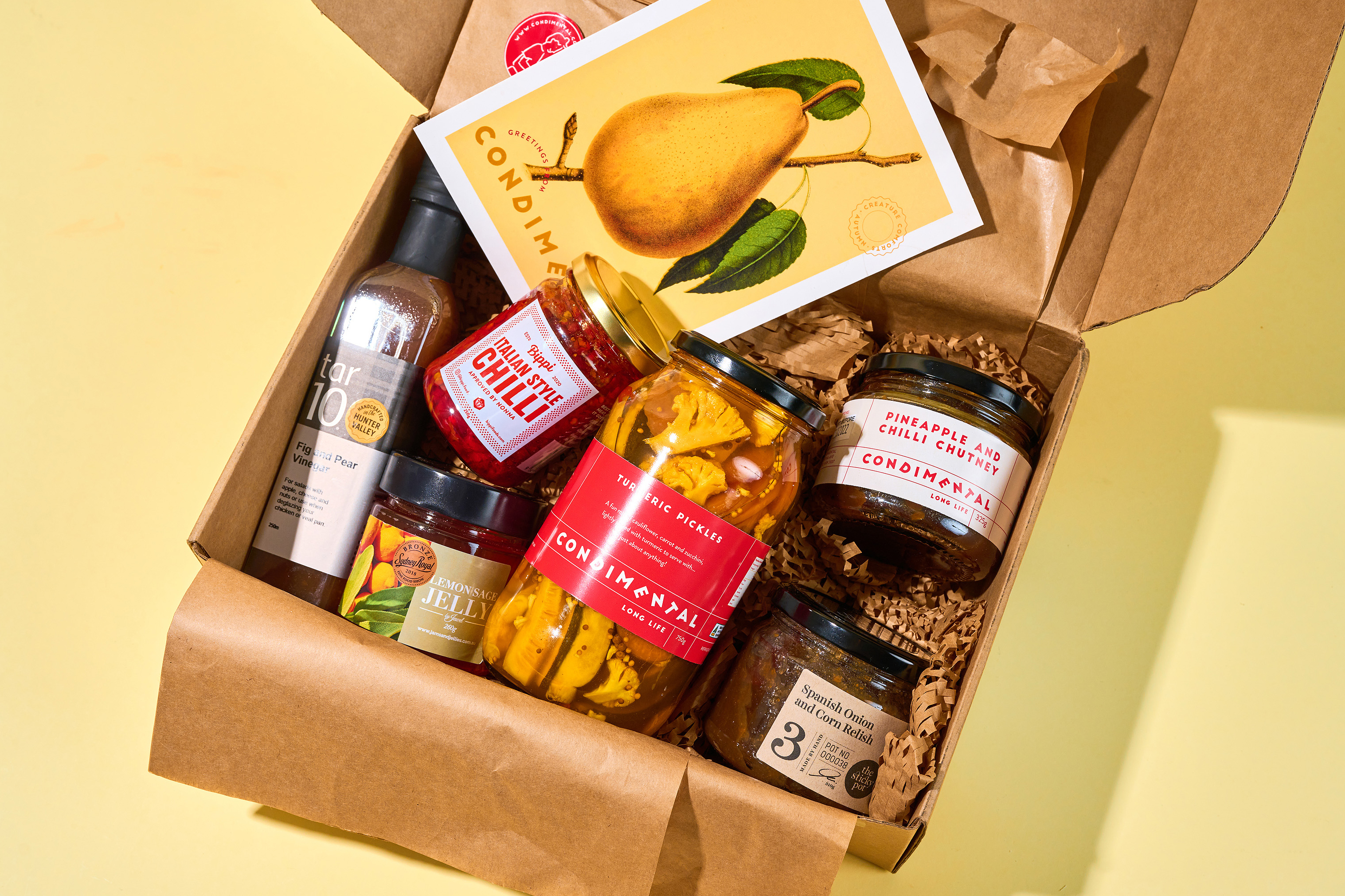 Sydneysider Cameron Stephens launched Condimental as a "first-aid kit for boring food", and it's got a great selection of sauces, chilli oils, seasonings, pickles, preserves and more from top makers and restaurants such as Lankan Filling Station, Banh Xeo Bar, Chotto Motto and Olsson's. Even a single jar can up the lunchtime ante, or you can get mum a whole pack of goodies.
condimental.com.au

Ultra Violette Queen Screen luminising sun serum – $47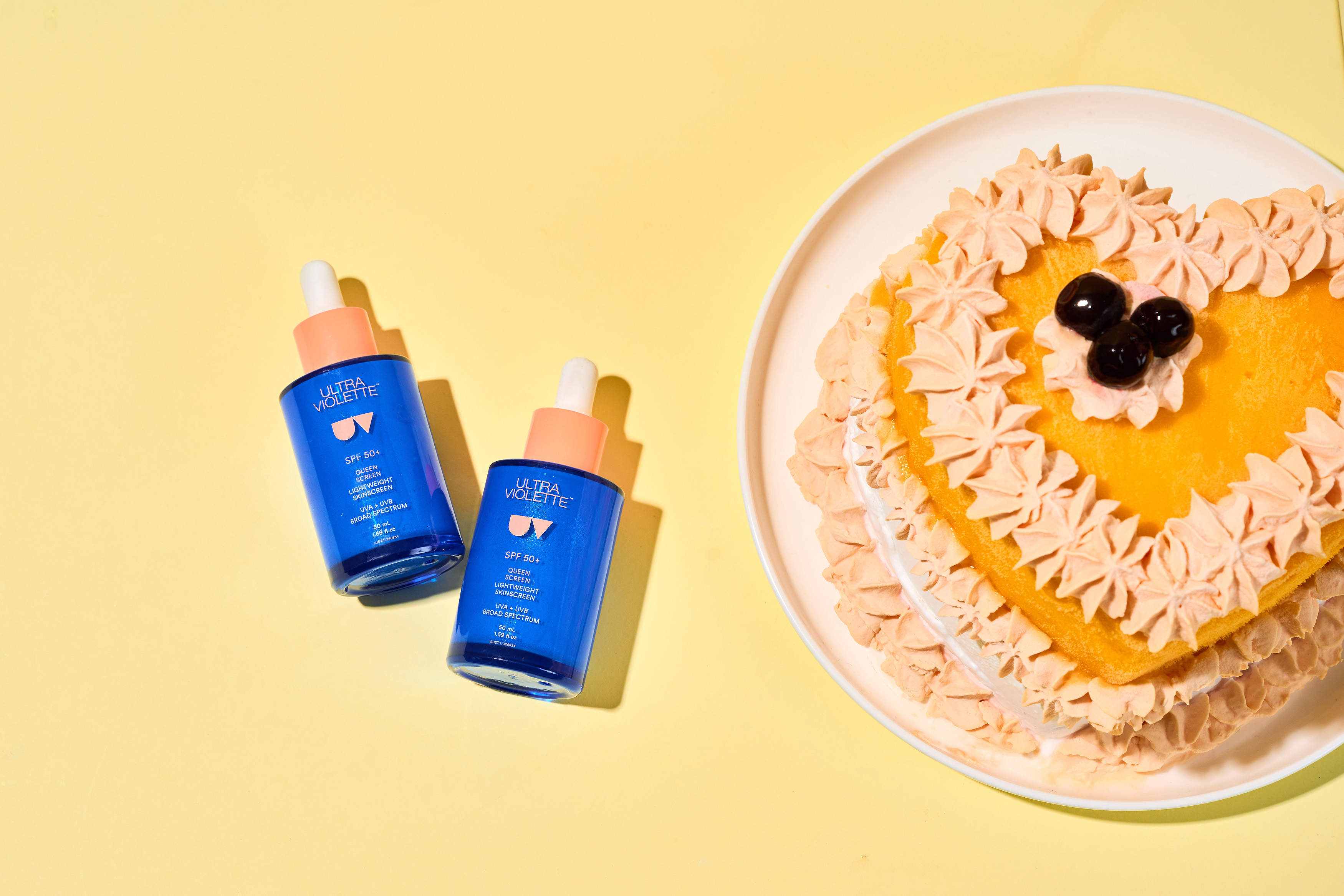 Mum is definitely queen of the family – keep her protected, hydrated and dewy with this lightweight serum-sunscreen from bestselling Australian SPF brand Ultra Violette. This rose-scented "skinscreen" (a portmanteau of skincare and sunscreen) includes Kakadu plum, an antioxidant believed to help with brightening, pigmentation and redness. It also comes in a stylish glass bottle that looks great on the bathroom shelf.
sephora.com.au

Aeyre art deco-inspired coasters – $129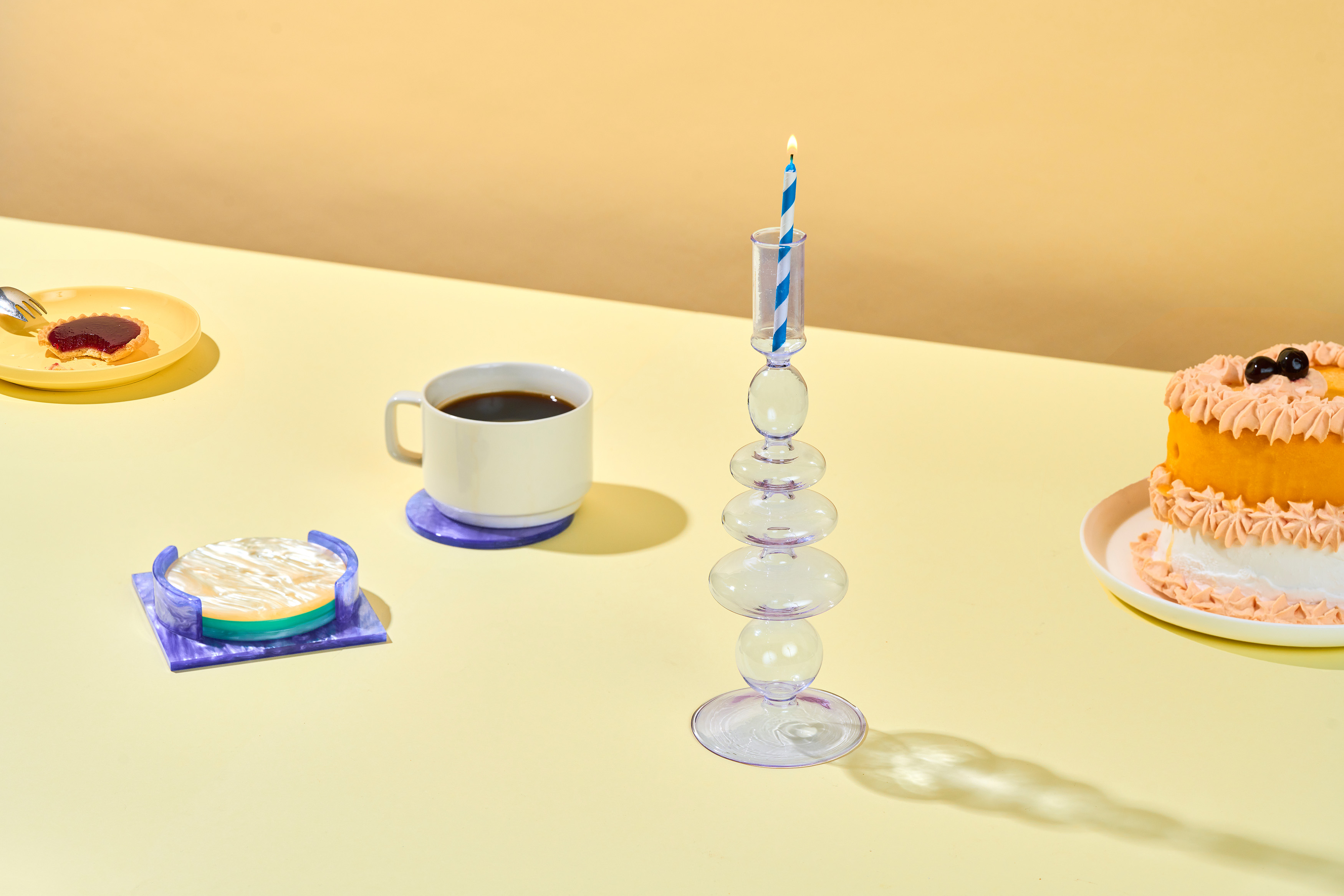 Cult jewellery label Reliquia Collective released a homewares range called Aeyre Home last year, including opalescent resin coasters with matching art deco-inspired holders. The purple set includes white, aqua, peach and purple coasters, while the apricot set comes with coasters in orange, yellow, white and green shades.
reliquiacollective.com

Capra Designs Roma planter – $89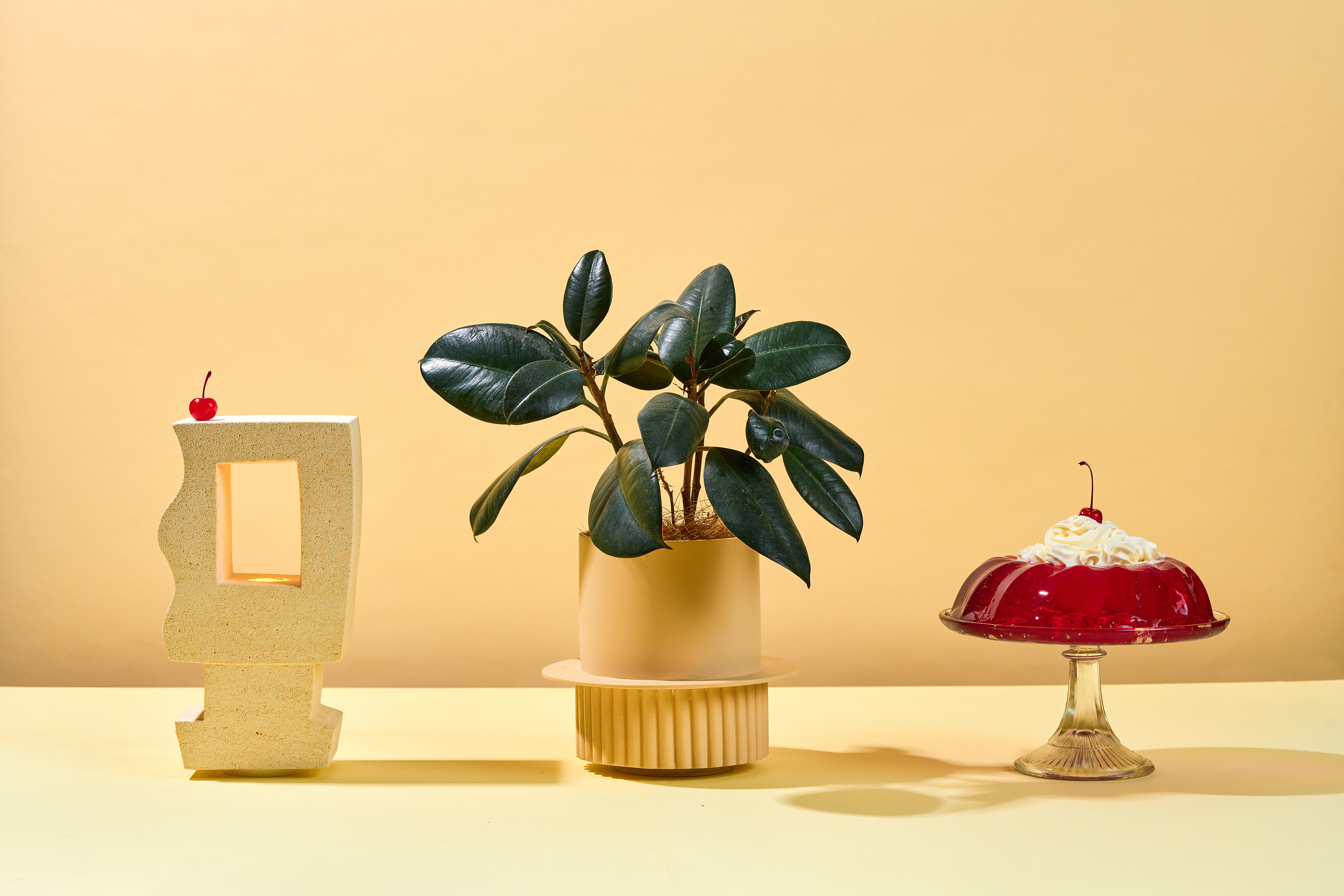 Inspired by a Roman column, this pretty plant pot from Capra is a fitting gift for someone who lifts you up. It's handmade, comes in four colours – our pick is the neutral fossil, although musk is a close second – and fits medium-sized plants. Each pot also comes with a small draining tray so you can pot soil directly inside.
capradesigns.com

Be Hold leather bags and wallets – from $129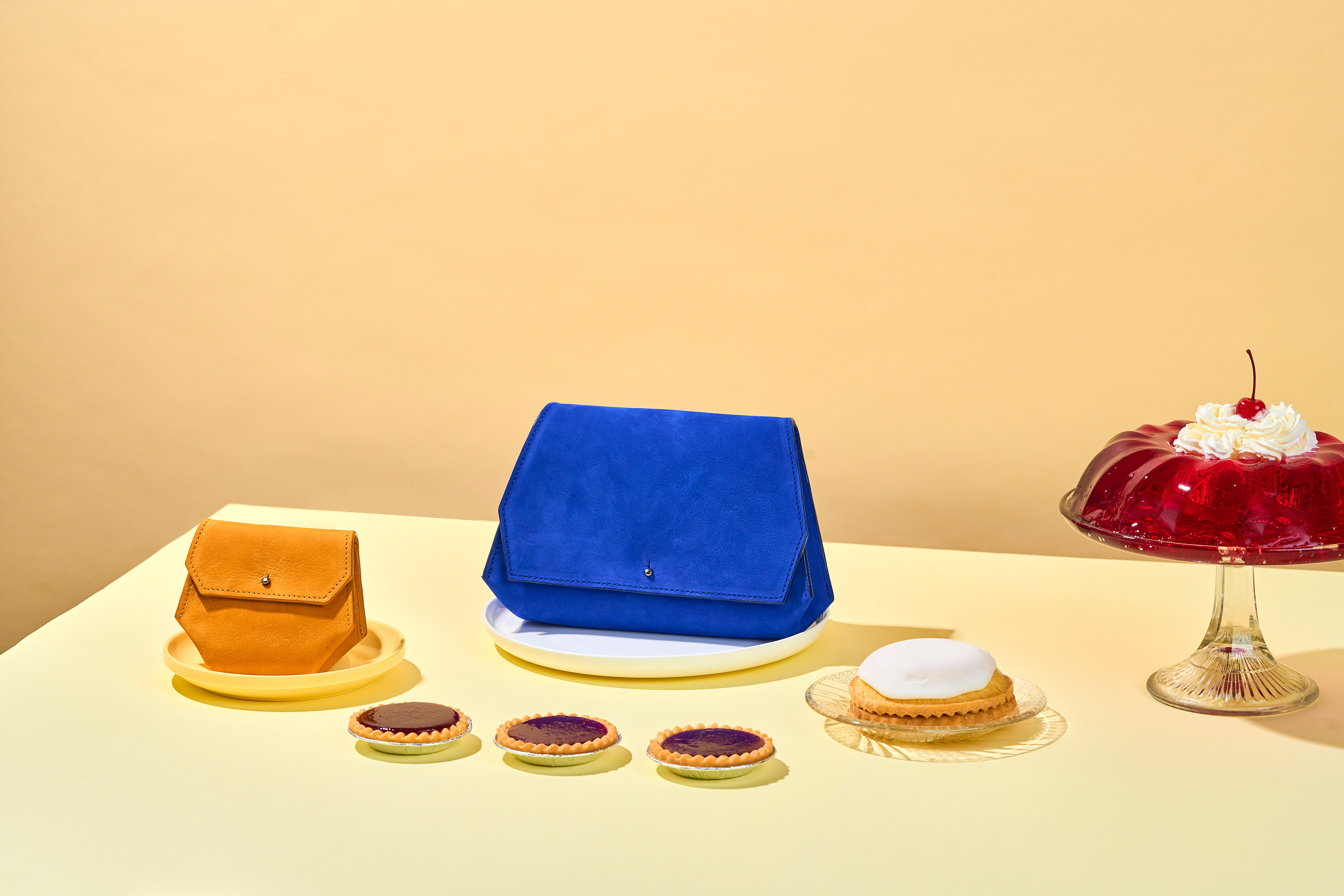 For functional yet stylish accessories, you can't go past a beautiful leather bag – especially when it comes from Melbourne's Be Hold, designed in an Abbotsford Convent studio. The distinct hexagonal shape of its Hex Bag and Hex Wallet are paired with brightly coloured Italian nubuck leather. Extra points to the bag for versatility – it can be worn three ways and transitioning between each is easy as.
behold-thebrand.com

Koko Black chocolate – from $22.90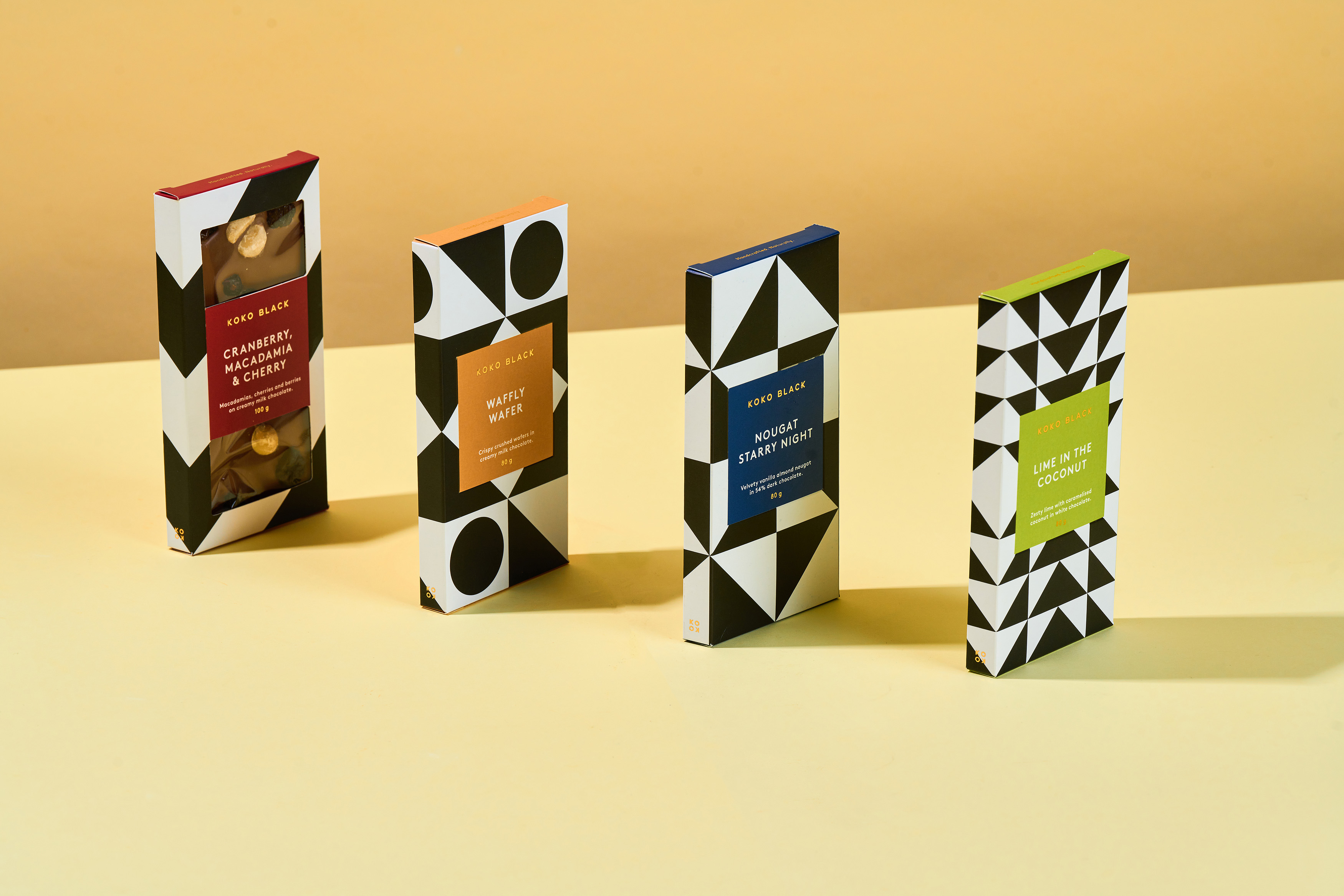 Melbourne-based chocolatier Koko Black makes crowd-pleasing sweets in cute packaging, and its Mother's Day collection features playful floral art designs on gift boxes filled with its signature truffles and pralines, as well as a build-your-own chocolate block bundle. It's also offering hampers with additional gifts, including T2 Earl Grey and a cacao coffee scrub from Frank Body.
kokoblack.com

Neighbourhood Studio Picasso lamp – $240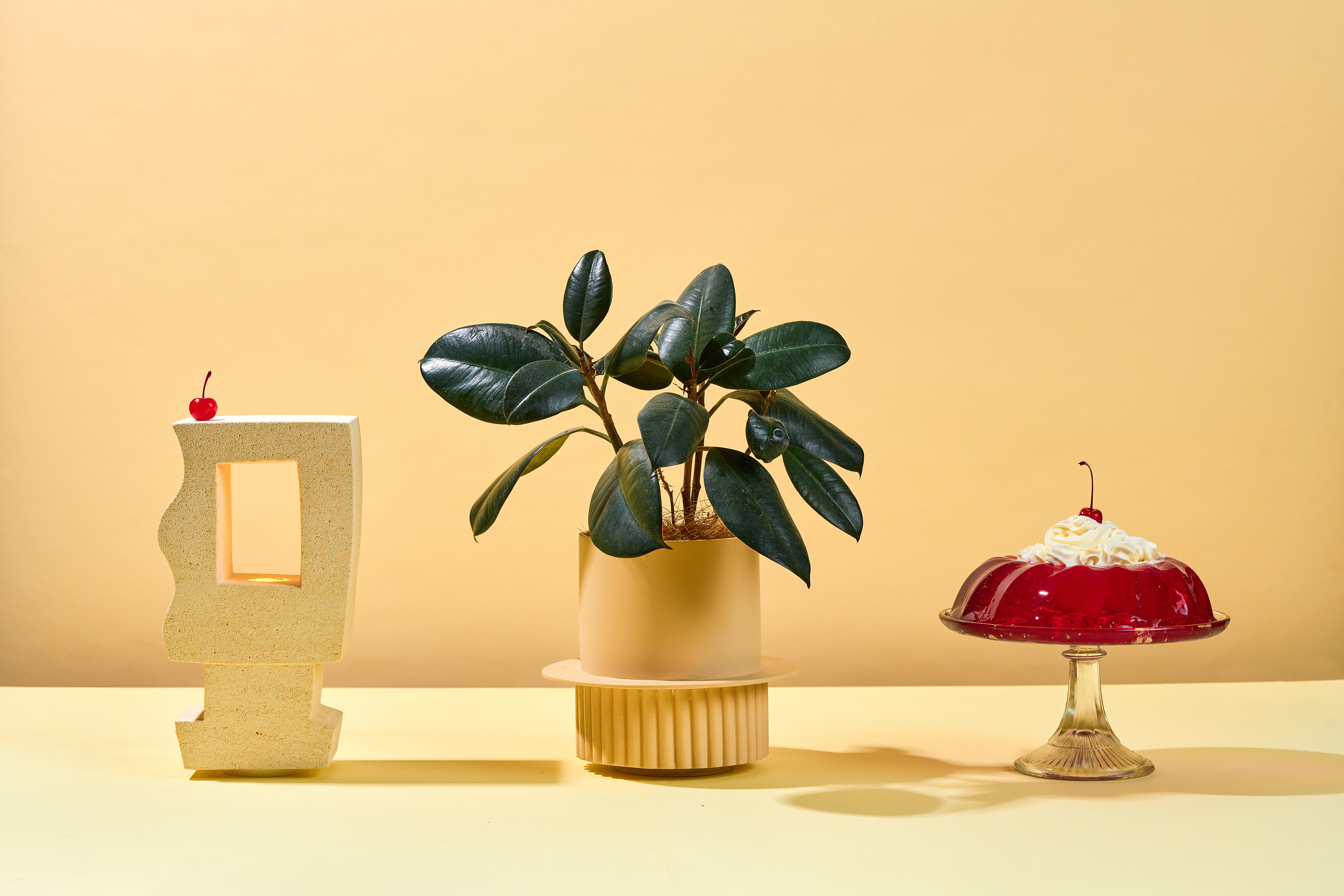 These blocky, sculptural lamps are inspired by the Spanish painter's Cubist masterpieces, with abstract shapes and curves hand-carved out of natural Australian limestone. They're by self-taught artist and maker Lucas Wearne, who's based in Melbourne. A hidden bulb emits a soft, warm glow that brings extra cosiness to any room.
neighbourhd.com

Studio Billie candles – from $30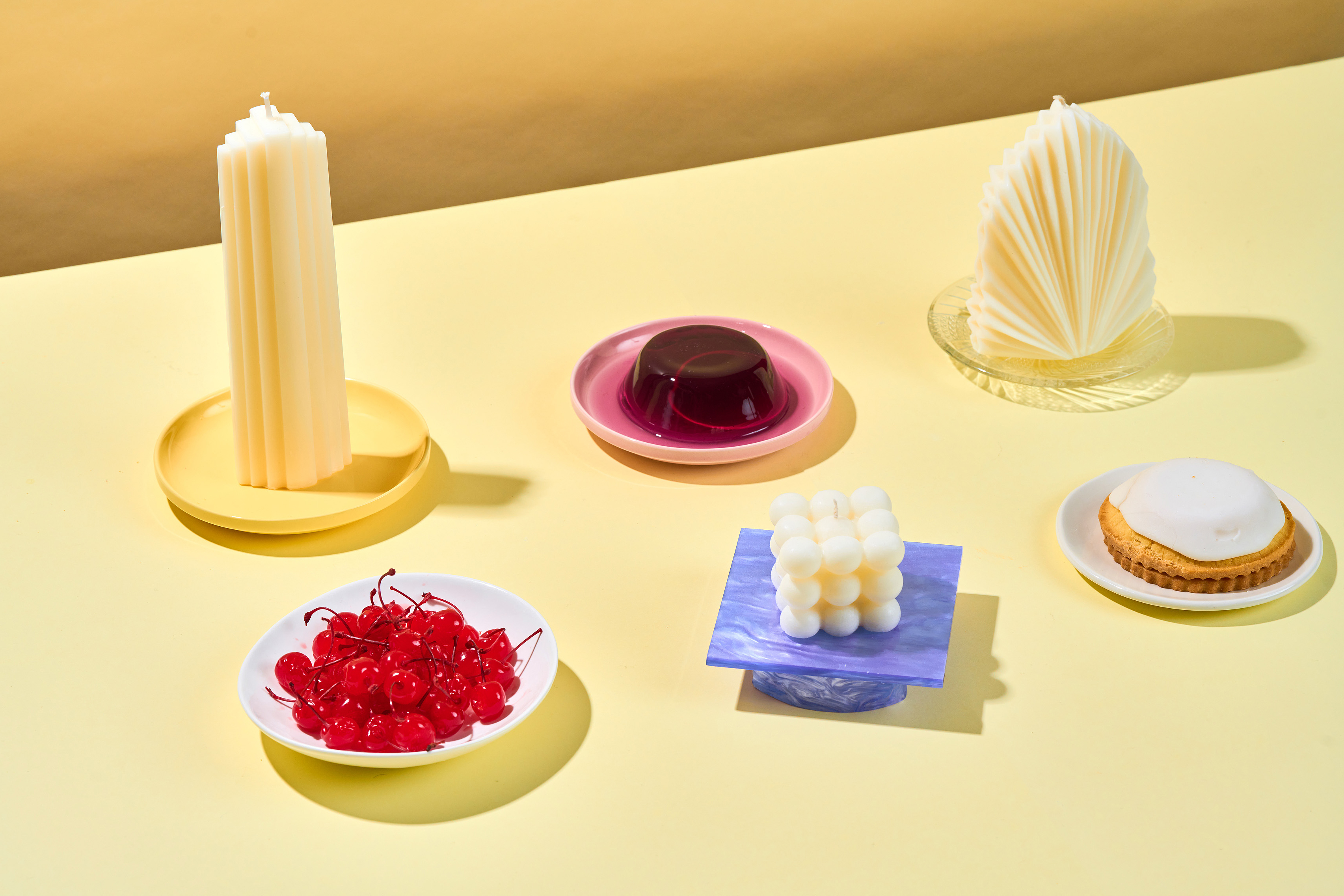 Can't get your hands on one of Andrej Urem's artful bubble candles? These geometric hand-poured candles made in Sydney might be the next best thing. Mum can keep hers for years as a decorative centrepiece, or light one up and watch the unique sculptural shapes slowly melt away (how relaxing). Mother's Day collections start at $30 for a set of six floral shapes, and go up to $160 for four large, art deco-inspired candles.
studiobillie.com

Aeyre Gordo candlestick – $139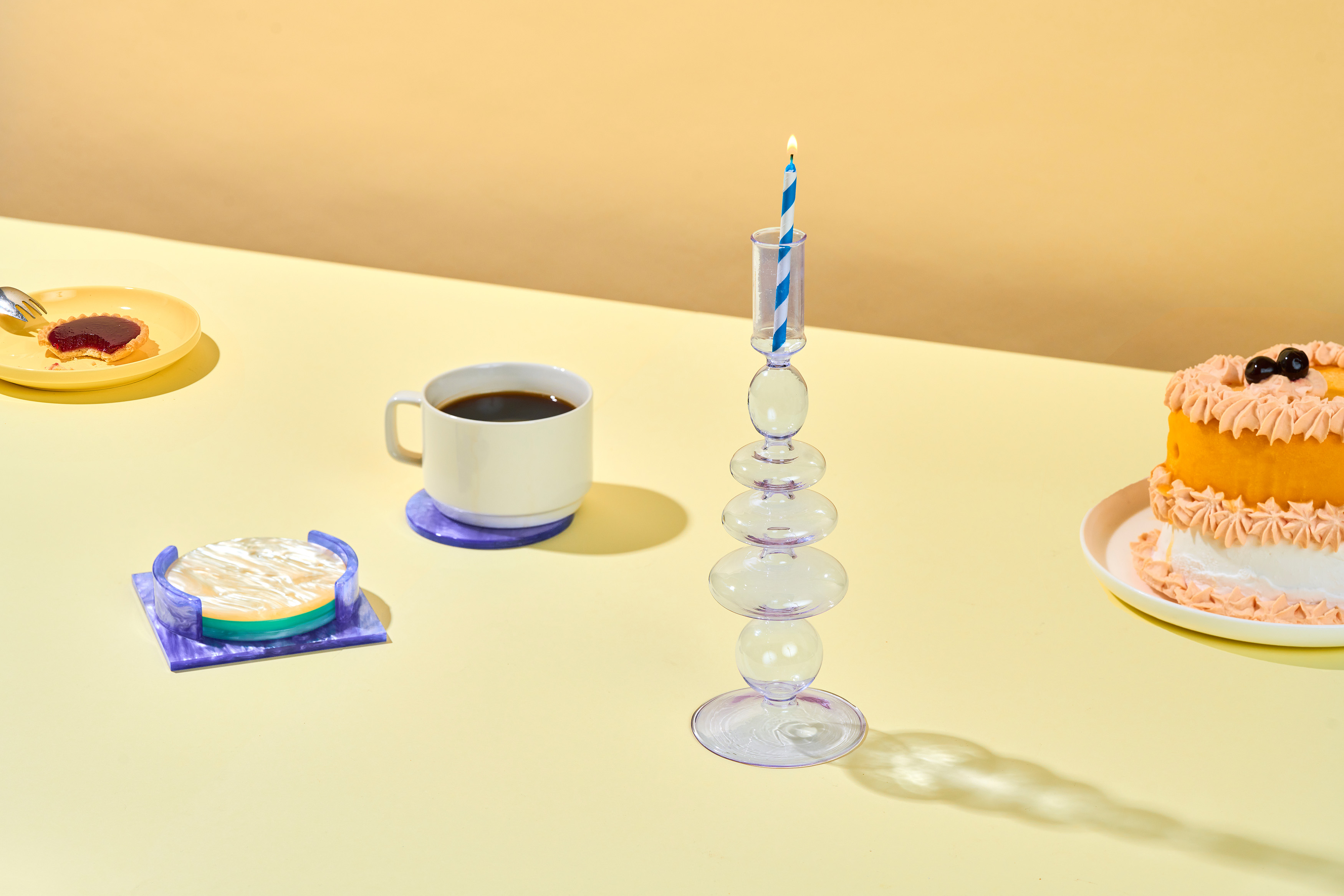 Another from Reliquia Collective's homewares range, the Gordo candlestick comes in a cool, translucent lilac glass with different-sized curves and waves. It's designed to hold tall, tapered candles, but also works as a vessel for a mini bouquet of blooms or a couple of tall strands .
reliquiacollective.com

Maybe Sammy cocktails – from $18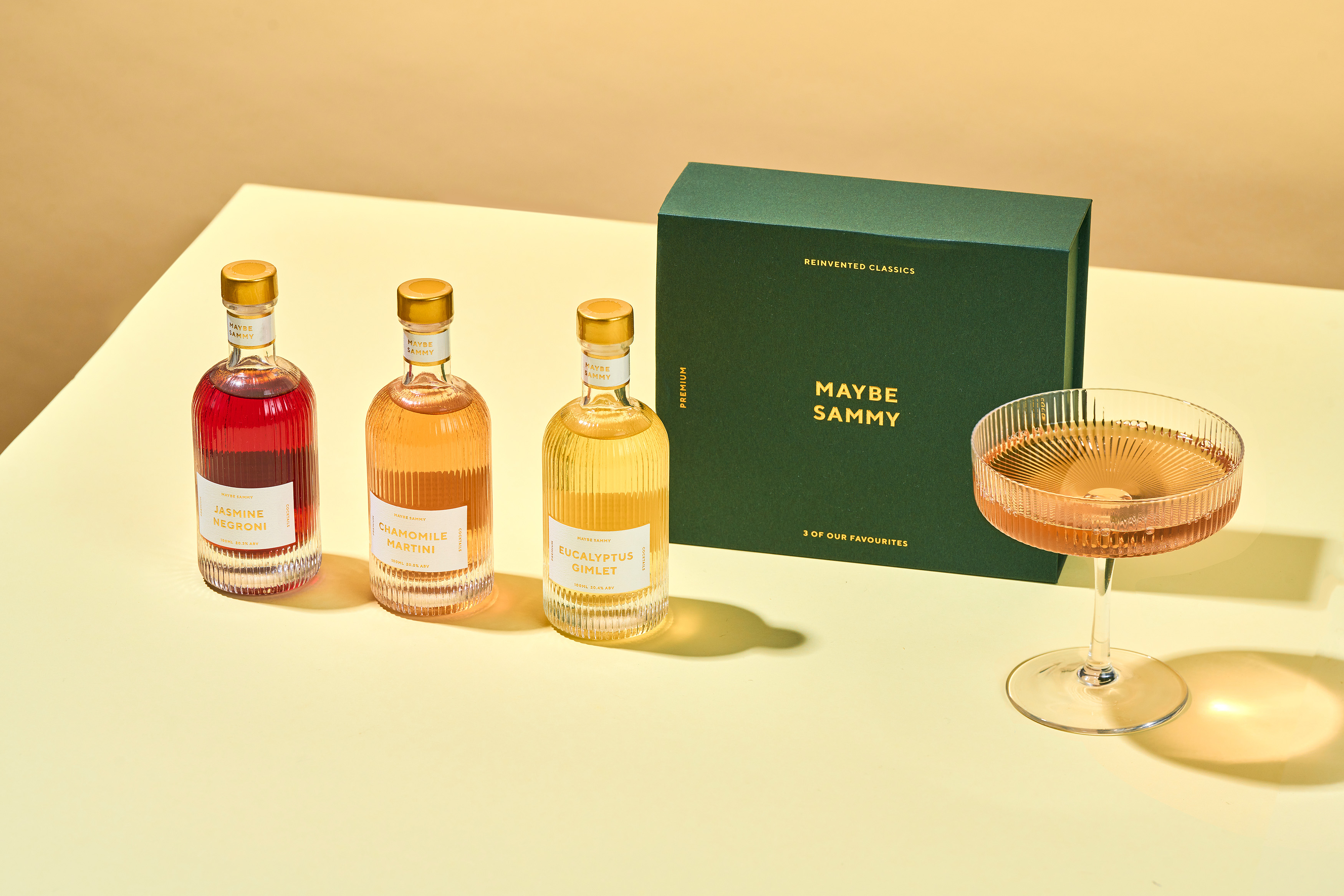 Get mum a round of drinks from the 11th best bar in the world – without leaving home. Maybe Sammy has released a collection of elegant bottled cocktails infused with florals and botanicals: a clean Jasmine Negroni, a punchy Chamomile Martini, and Broadsheet editor Sarah Norris's favourite, a refreshing Eucalyptus Gimlet. Individual bottles start at $18, but we reckon the trio of tasters (in a minimalist forest green box) would make a great gift.
maybesammycocktails.com

Fazeek wave glasses set – $69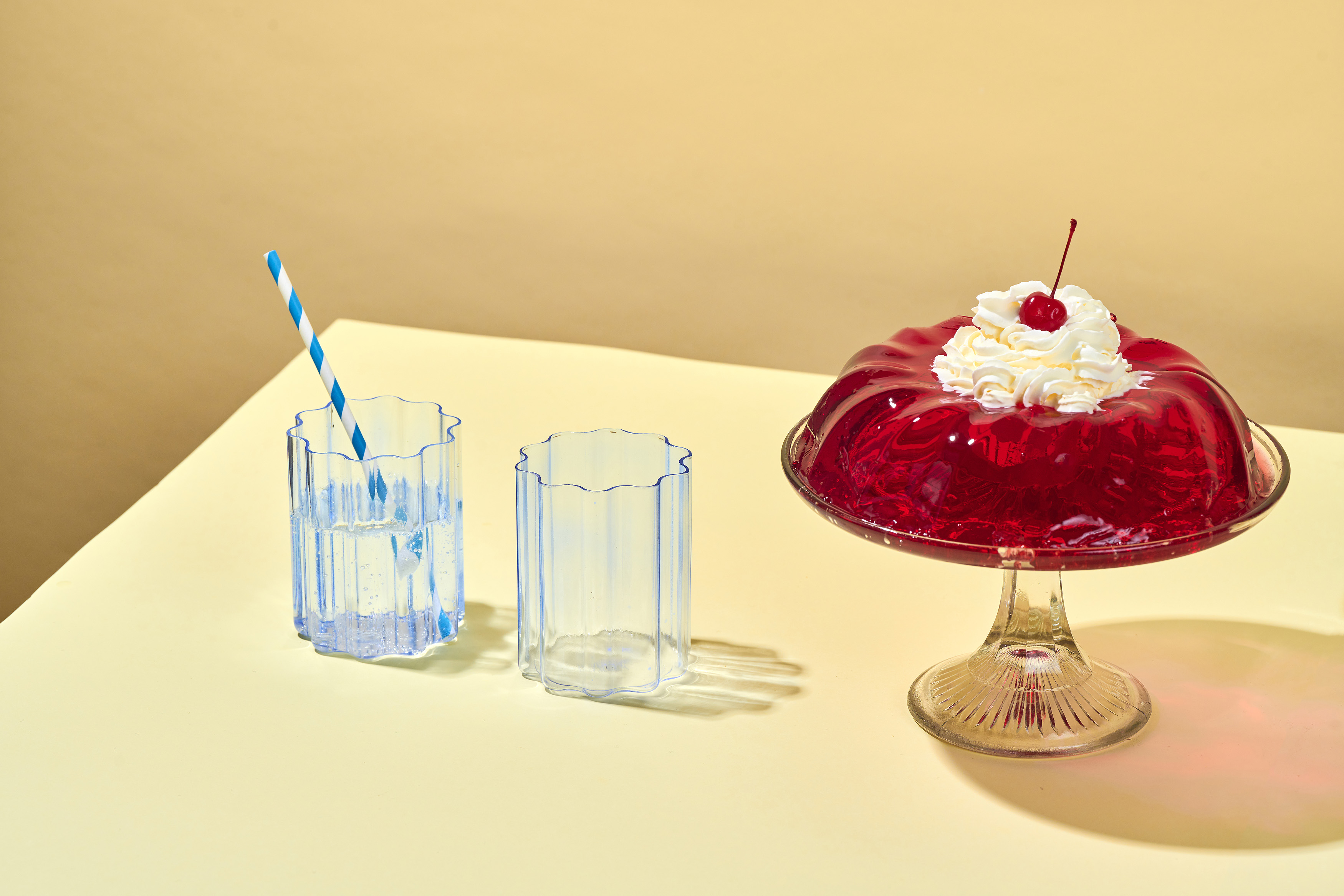 A cute addition to any set of glassware, these wavy drinking glasses by Melbourne brand Fazeek bring a touch of whimsy and colour to any old drink. Get them in sets of two, and in colours such as blue, amber, smoke and a dainty pink.
fazeek.com.au

Hommey cushions, $89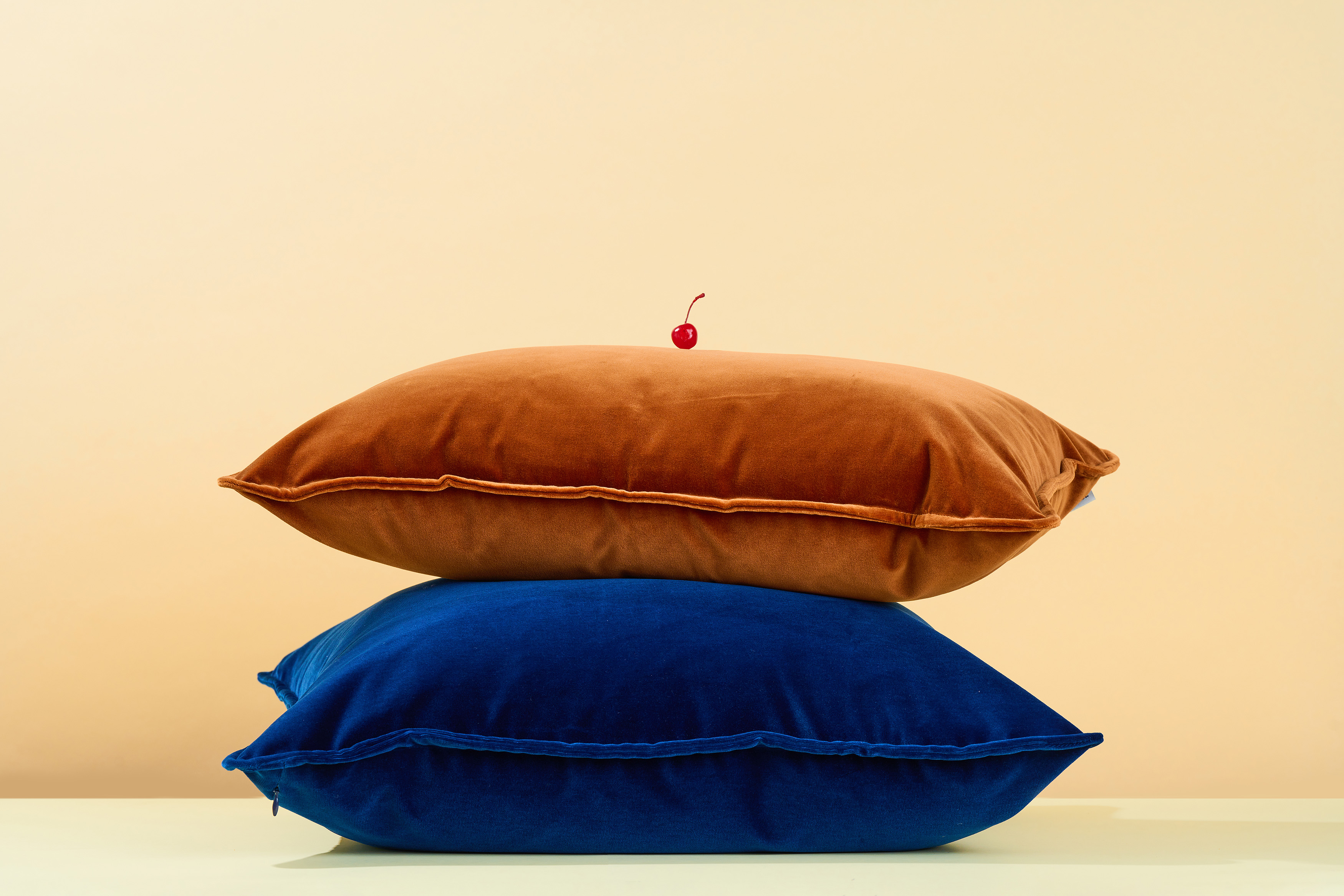 Cushions are the quickest and cheapest way to give your couch – and home – a makeover. Melbourne-based label Hommey makes cushions (in 161 styles) that are affordable, stylish, long-lasting and comfortable. Our picks for mum are the Big Velvet in midnight blue and the Lumbar Velvet in toffee. Use the code "MOTHERSDAY20" at checkout for a cheeky discount.
gethommey.com

Bed Threads robe – $100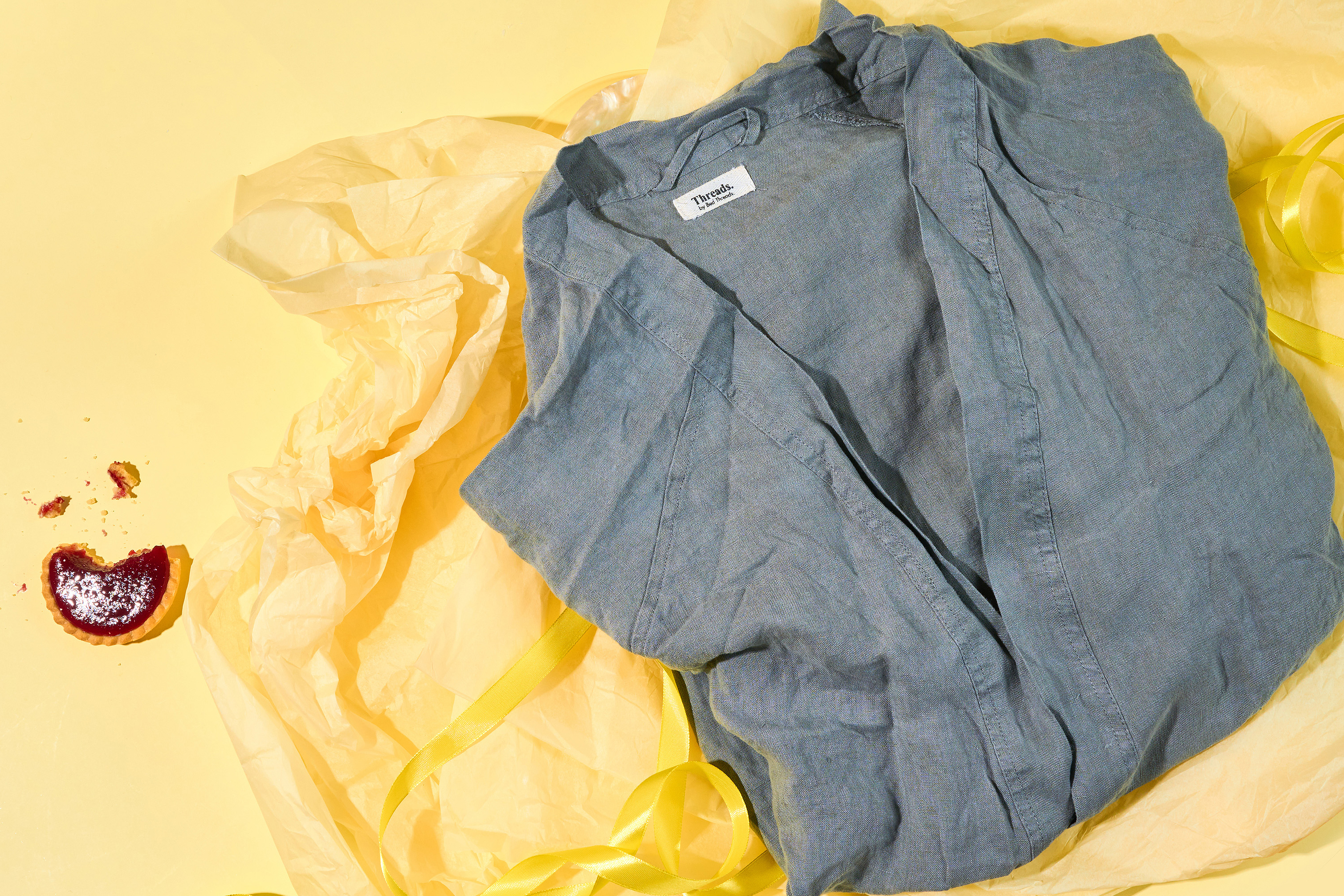 The Sydney bedding label's delightfully monikered sleepwear line, Threads by Bed Threads, includes this French flax linen robe in 12 colours, including the very versatile mineral and white shades. It's midi length with a waist tie and wide-fit sleeves for extra comfort.
bedthreads.com.au

Maat yoga mat – $119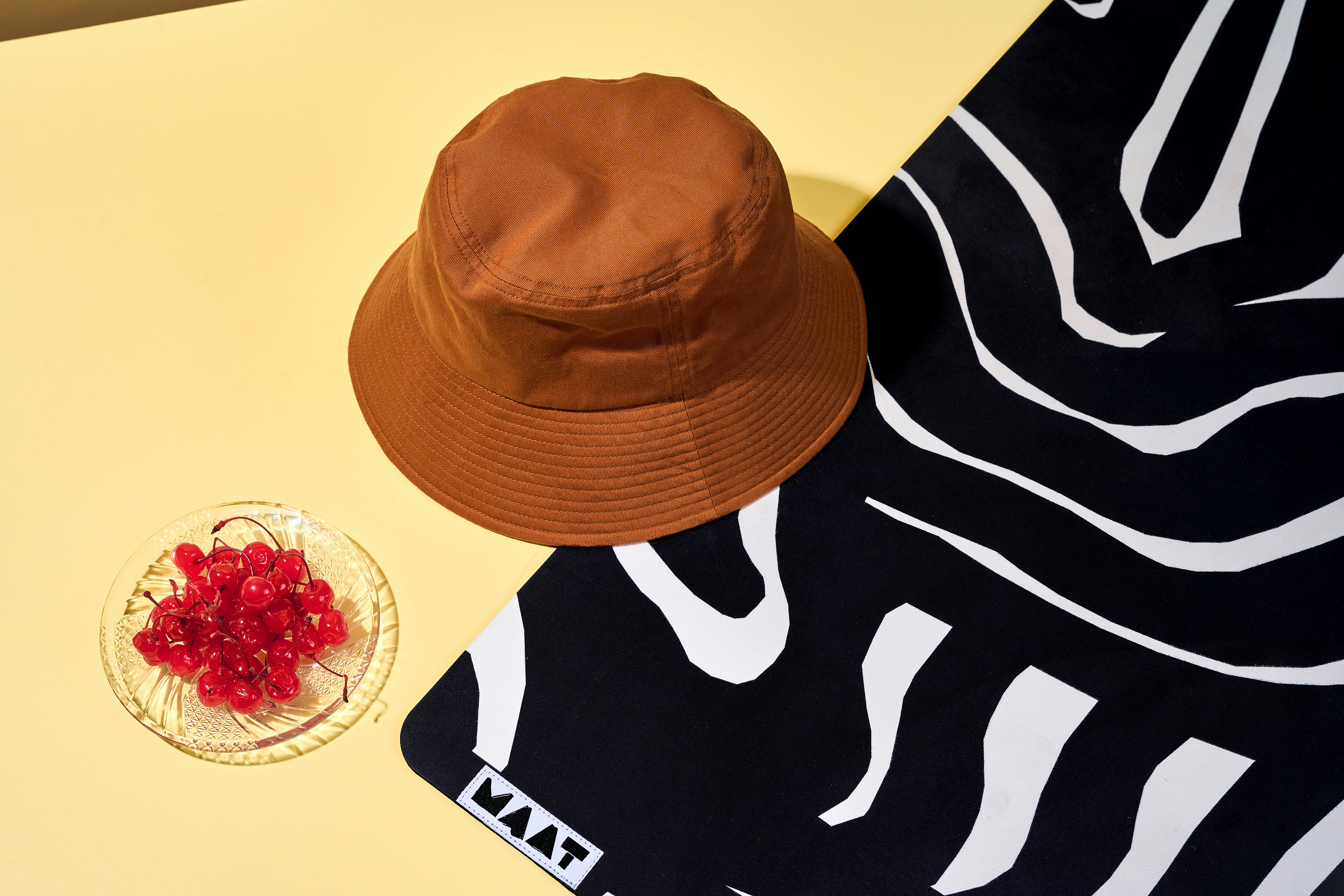 If mum's into fitness and movement, these chic yoga mats are soft, have enhanced grip, and are eco-friendly, too. The base is made with natural tree rubber while the ultra-soft suede-like tops feature recycled PET. There are six designs to choose from, including a lavender print of abstracted dancing bodies, crescent moons against a brown backdrop, teal tiger stripes and more.
maat.world

Redballoon's exclusive Mother's Day experiences – from $120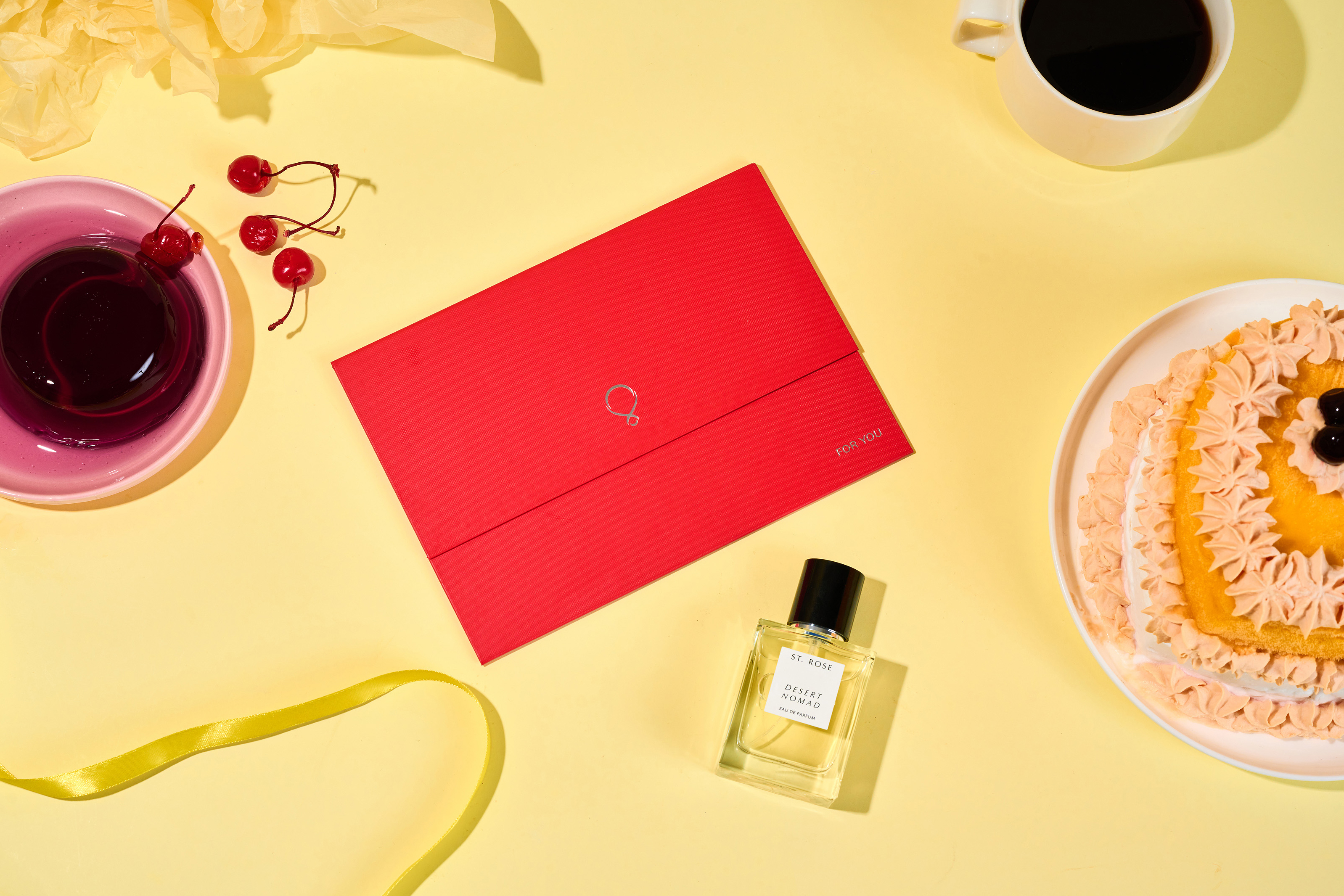 Skip material gifts and give mum memories instead. Redballoon has vouchers for a range of activities and experiences, from the adventurous to the luxurious. Treat her to traditional high tea in Sydney; an overnight stay in an eco villa in the Flinders Ranges, SA; a nine-course degustation at a lauded Brisbane bistro; an escape to Victoria's Grampians region; and more.
redballoon.com.au

St Rose Desert Nomad perfume – $240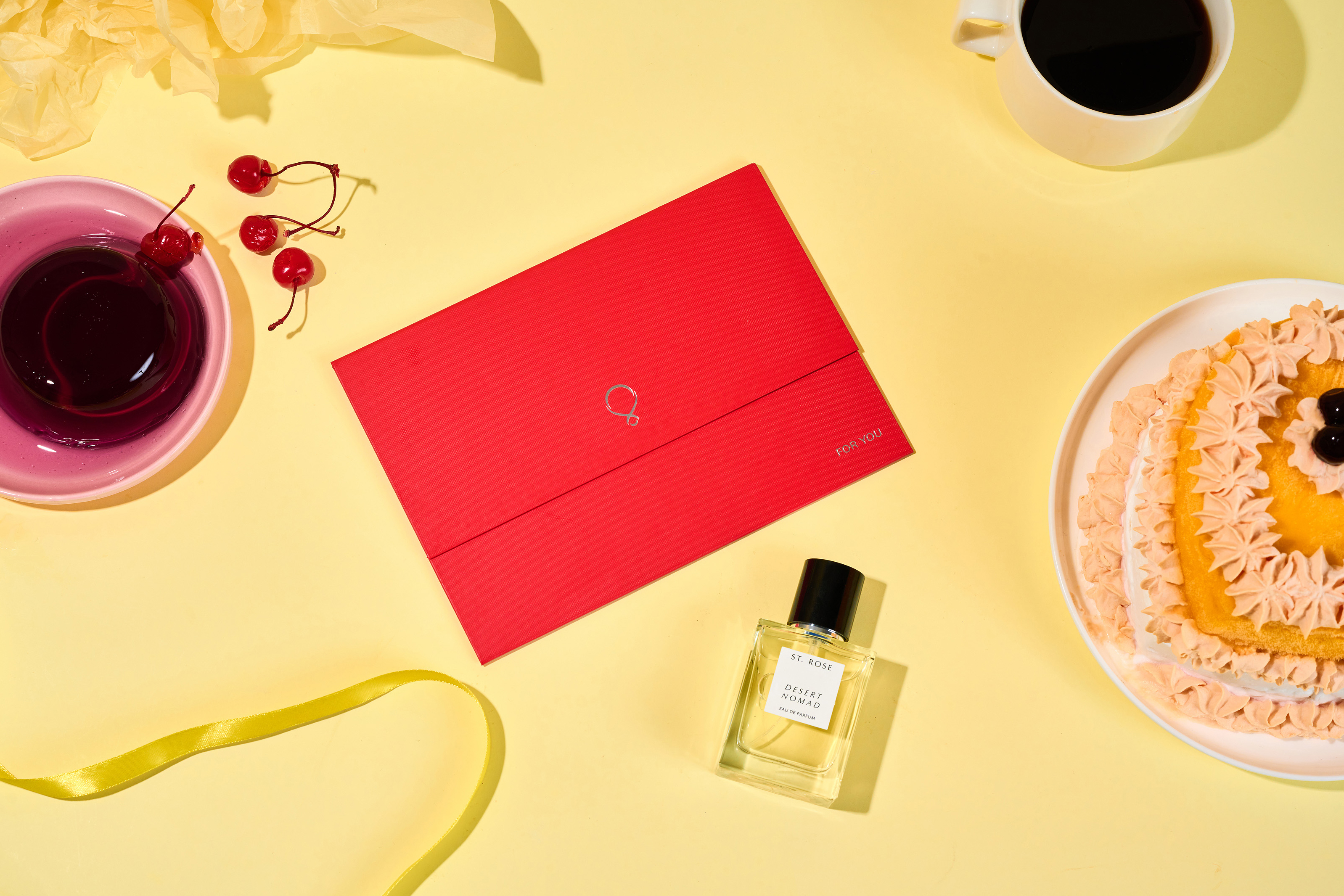 This New York-based luxury fragrance brand by Aussie Belinda Smith works directly with traditional custodians of Country to craft its artisan, gender-neutral perfumes. The scent Desert Nomad is inspired by nomadic people who roamed Australia's central desert. It features top notes of ginger and bergamot with a sweet and smoky base of sandalwood, vetiver and palo santo.
st-rose.com

Oroton Alva drill bucket hat – $129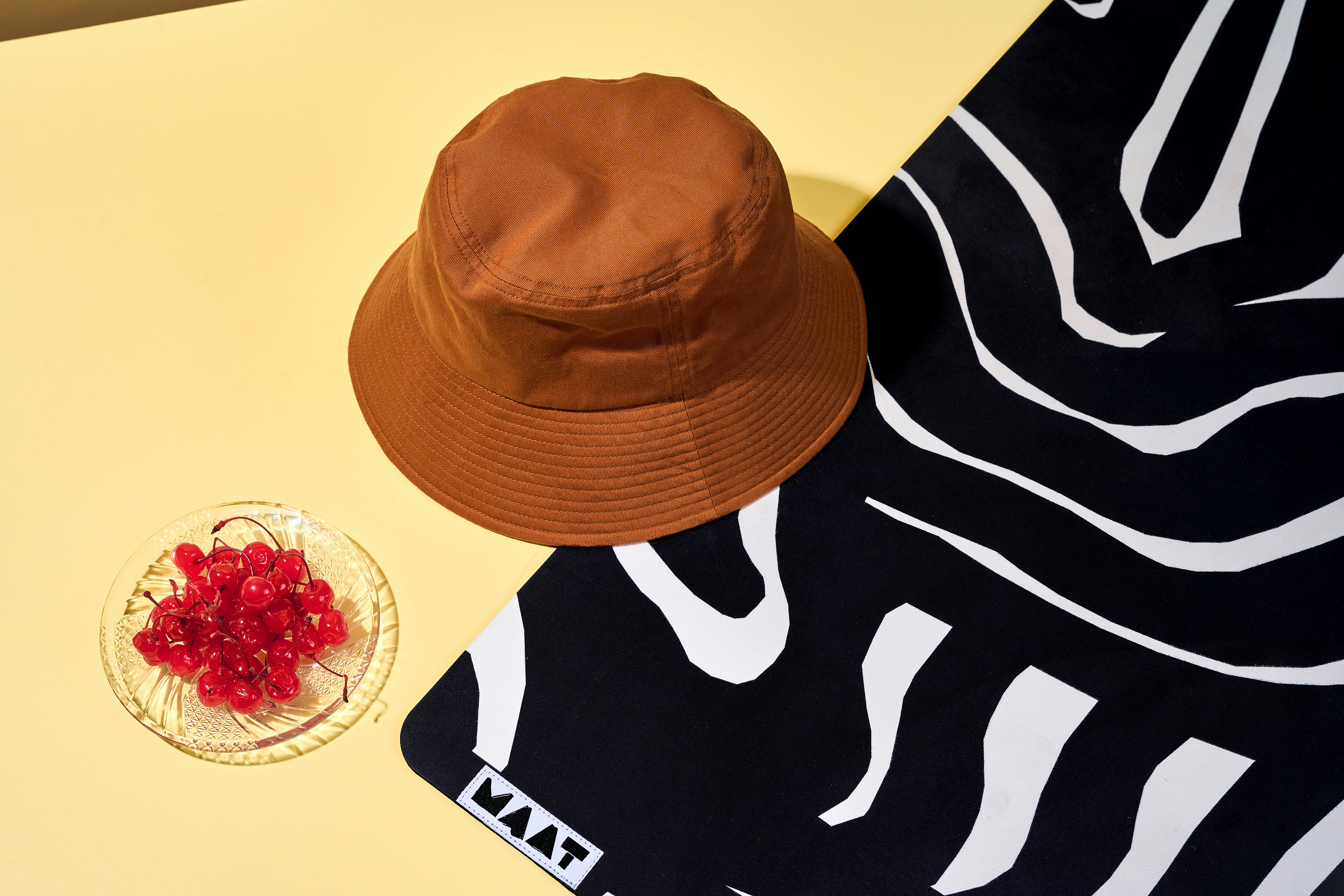 Trends come and go but the bucket hat has cemented itself as a timeless, casual fashion staple. Mum can wear it out on errands or pair it with a slick outfit for a weekend out. Oroton's version is made with 100 per cent cotton and full polyester lining. The maple shade is warm and versatile, while the saffron and rouge hues add bolder pops of colour.
oroton.com

A Broadsheet Editions photo print – from $220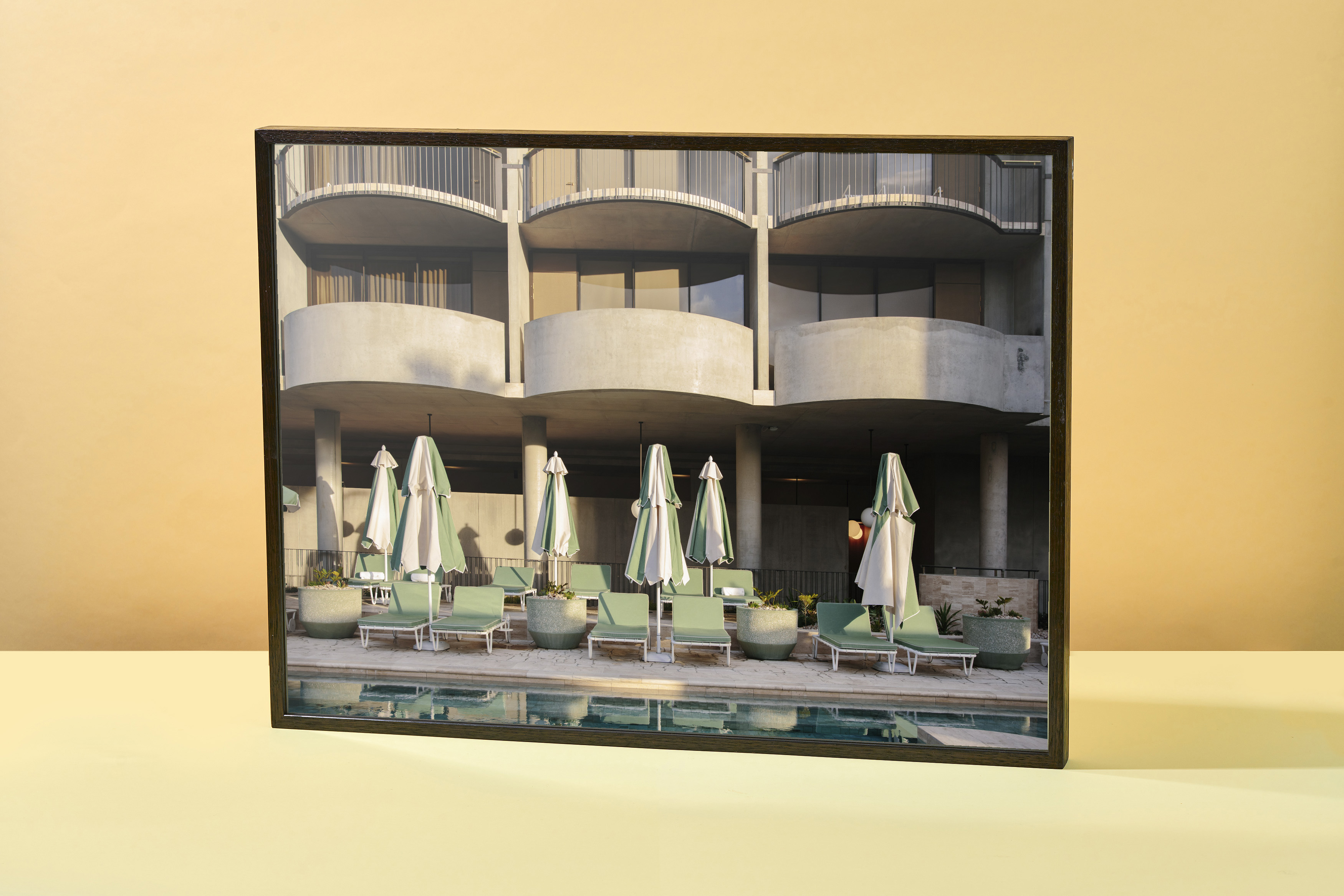 Broadsheet Editions features almost 100 works – spanning landscapes, portraiture, candid snaps and travel imagery – by some of our favourite Australian photographers. The images are sourced from Broadsheet's archives as well as the artists' own, and whatever your mum's personal style, there'll be a striking image she'll love that'll transport her somewhere else. Each print is made to order using gallery-grade materials. Unframed prints begin at $220 and framed prints begin at $350, shipping included.
broadsheet.com.au

We hope you love the products we recommend on Broadsheet. Our editors select each one independently. Broadsheet may receive an affiliate commission when you follow some links.