Long gone are the tidy clichés about what dads might enjoy. Functionality isn't always at the top of the list, and playful fun isn't something to sniff at. Dads are into all kinds of things, so any Father's Day gift should reflect that.
Whether your dad is into the great outdoors or the equally great indoors, we've curated a stacked rundown of gift ideas that vary freely in price and style. The connecting factor is that they're well-made (often right here in Australia) and sure to put a smile on the face of any father who might be expecting the same old, same old this year.
As a bonus, we're offering one reader the chance to win a Broadsheet x Kiehl's Father's Day prize pack valued at more than $2,414.
Save 20% when you buy two or more Broadsheet books. Order now to make sure they arrive in time for Christmas.
SHOP NOW
Under $50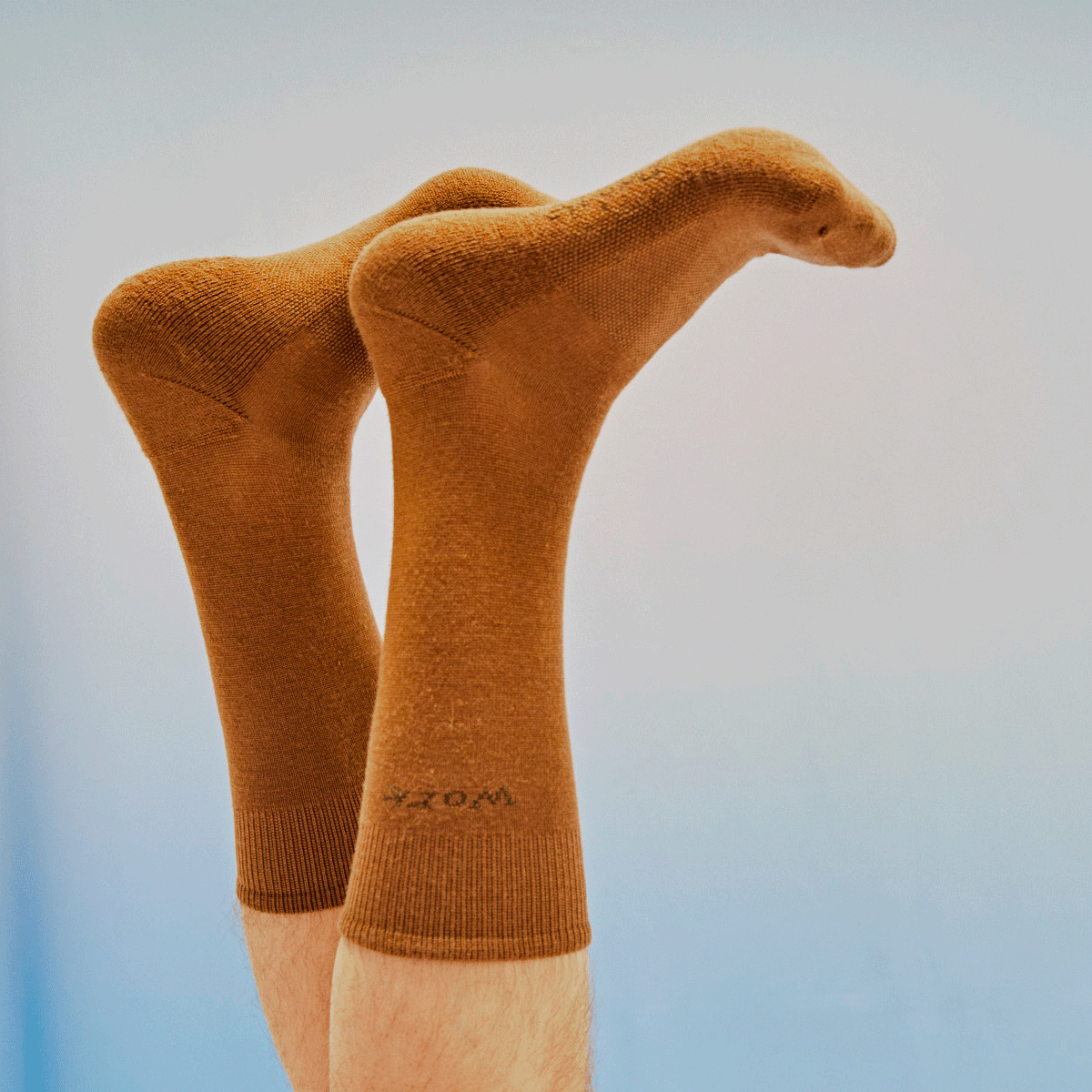 Single O coffee parachutes
Combining the convenience of tea bags with the satisfaction of drip coffee, these compostable coffee parachutes tick all the right environmental boxes too. This mixed pack is split between the roastery's latest single-origin brews – right now there are two from Ethiopia (one washed and one natural) – and a limited-edition blend that's nicely suited to milk (whether dairy or plant-based). And for $19.95 per 10-pack, they're much more affordable than the cafe alternative.
Kiehl's Rare Earth Deep Pore Daily Cleanser
The dad in your life can gently rinse away the day's stress with Kiehl's popular facial cleanser, which detoxifies and exfoliates skin with fairtrade Amazonian white clay and aloe vera. Ideal for all skin types, this foaming cleanser gets its signature clay directly from the mouth of the Amazon River. It's $41 for a 150-millilitre tube, which goes a surprisingly long way.
Easy Tiger Fermented Chilli Sauce
Sydney's Hotluck Snack Club dishes out a fun range of condiments, from aromatic kimchi hot sauce to milder taco-style salsa. Its vegan-friendly chilli sauce is a great place to a start, pairing fermented umami richness with familiar vinegar and smoked garlic notes. It's sure to be a hit at your father's next BBQ session, or in a quick sanga. Just $16 for a 190-gram jar, it ships for only $9 in the Sydney metro area.
hotluck.club/product/easy-tiger-fermented-chilli-sauce
Nina Simone's Gum by Warren Ellis
The first-ever book from effusive Dirty Three and Bad Seeds legend Warren Ellis, Nina Simone's Gum tells the unlikely true story of that titular artefact, which Ellis snatched from Simone's piano following a gig curated by Nick Cave. It becomes not only the centrepiece of his vast collection of personal objects, but the catalyst for an international museum exhibition and animal sanctuary. This is a fairly quick read, but the kind you'll return to again and again. Grab it for $39.99 from Australian publisher Allen & Unwin.
Cornersmith Bread & Butter Cucumber Pickle
Sydney cafe Cornersmith prioritises sustainability, working to eliminate food waste with both its seasonal menu and preserved condiments. Its bread and butter pickles will wow you (and Dad), and provide a crunchy gateway to more adventurous options like fennel pickles and gin-soaked pickles. Add them your cart for $14 and drop in some jam, relish and marmalade while you're at it.
Assorted vinyl from Happy Valley
Founded by Chris Crouch, whose former label Candle introduced the world to the Lucksmiths and Darren Hanlon, Happy Valley is a music, books and art boutique on Melbourne's Smith Street. It's as expertly curated as you'd expect, which means plenty of wax for Dad to savour. Whether his taste runs closer to soul reissues or contemporary indie, he'll be well looked after here.
Pepe Saya & Olsson's Salt Buttery Salted Caramels
The retro packaging of these delectable bonbons may scream nostalgia, but they're produced to modern standards – complete with cult Pepe Saya Butter made from single-origin cream. The Sydney cultured-butter specialists tapped Olsson's Sea Salt by Marrickville venture Adora for the other half of this equation, giving a rounded finish to remember. Made fresh, these should be enjoyed within eight weeks – not that they'll last that long. Order a 10-pack for $19.95 direct from Pepe Saya.
Home Made cookbook from Broadsheet
Broadsheet reached out to Melbourne's top restaurants for this 80-recipe cross-section of what professional chefs and cooks make for themselves, and others, at home. Sorted by seafood, meat, veggies and more, the talent assembled includes Shane Delia (Maha), Scott Pickett (Estelle) and Eileen Horsnell (Napier Quarter). Get it directly from us for $49.95.
Paire dress socks
Socks might seem like a Father's Day cliché, but here we have a twist on that old chestnut cotton number. Labelled as either "work" or "play", these socks from South Melbourne's Paire are responsibly made using 66 per cent Australian merino wool. There's cashmere in there too, adding to the soft versatility of these foot toppers. Available in classic black, tobacco brown or stormy blue, they're $39 a pair, with discounts when you buy more.
Under $100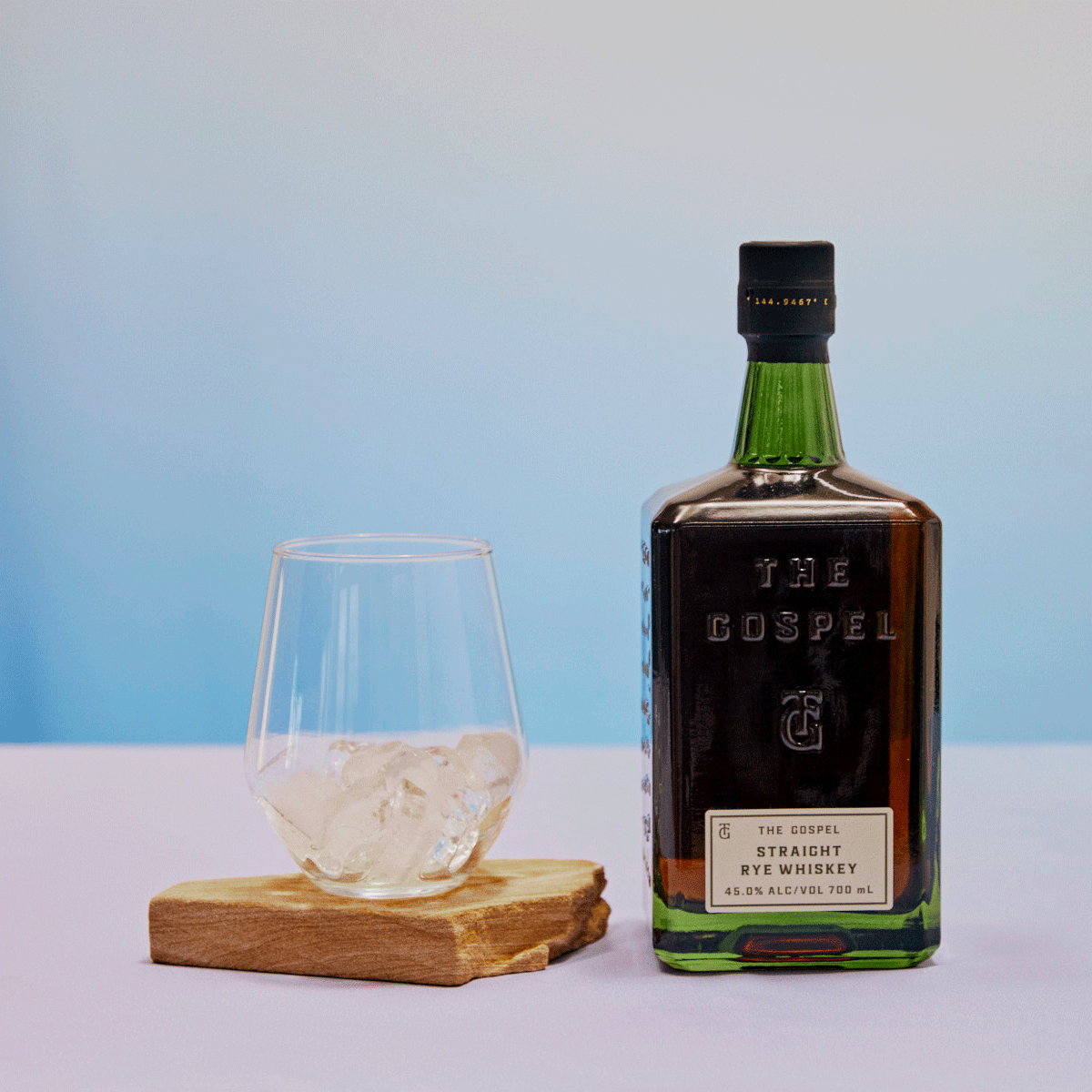 Kiehl's Age Defender Cream Moisturiser
Thanks to key ingredients like salicylic acid and linseed extract, this cream moisturiser – designed specifically for men's skin – is more than just a way to hydrate. It gently exfoliates and strengthens while reducing the appearance of lines and blemishes. At $72 for a 50-mil jar, it's a simple all-in-one product.
Little Veggie Patch Co's "All Year Round" Seed Bundle
Encourage the dad in your life to get his hands dirty with this assortment of 20 different heirloom seeds to jumpstart (or bolster) his home veggie garden. There's everything from basil and beetroot to spinach and sunflower. While the seeds can't be shipped to WA, they're available to the rest of the country for $75 (plus shipping), offering a selection that cuts across various seasons and culinary spectrums.
Best Mate cap from Best Jumpers
This twill-coloured cotton cap is emblazoned with the title "best mate" in cursive, which will surely be received very favourably. Made by Aussie designer Dylan Best's Best Jumpers imprint, it's sold for $65 directly from the Melbourne brand.
The Gospel Straight Rye Whiskey
Rye whiskey was slower to gain a foothold in Australian than other brown spirits, but it's been well worth the wait for some distinctly Aussie approaches to the sharper, less sweet sibling to American bourbon. Case in point is this literal winner from Melbourne distiller The Gospel – it took the gold at this year's prestigious San Francisco World Spirits Competition. Showcasing single-sourced grain, it's one elegant sipper that retails for $91 and encourages long, slow sips for maximum savouring.
Venroy swim shorts
Timeless in style and cut, these solid-coloured swim shorts are simple, made from 100 per cent recycled polyester. They're available in a range of hues, from subtle sage or navy to slate rose, with a few different pocket options depending on the colour. Each pair goes for between $90 and $100.
Under $200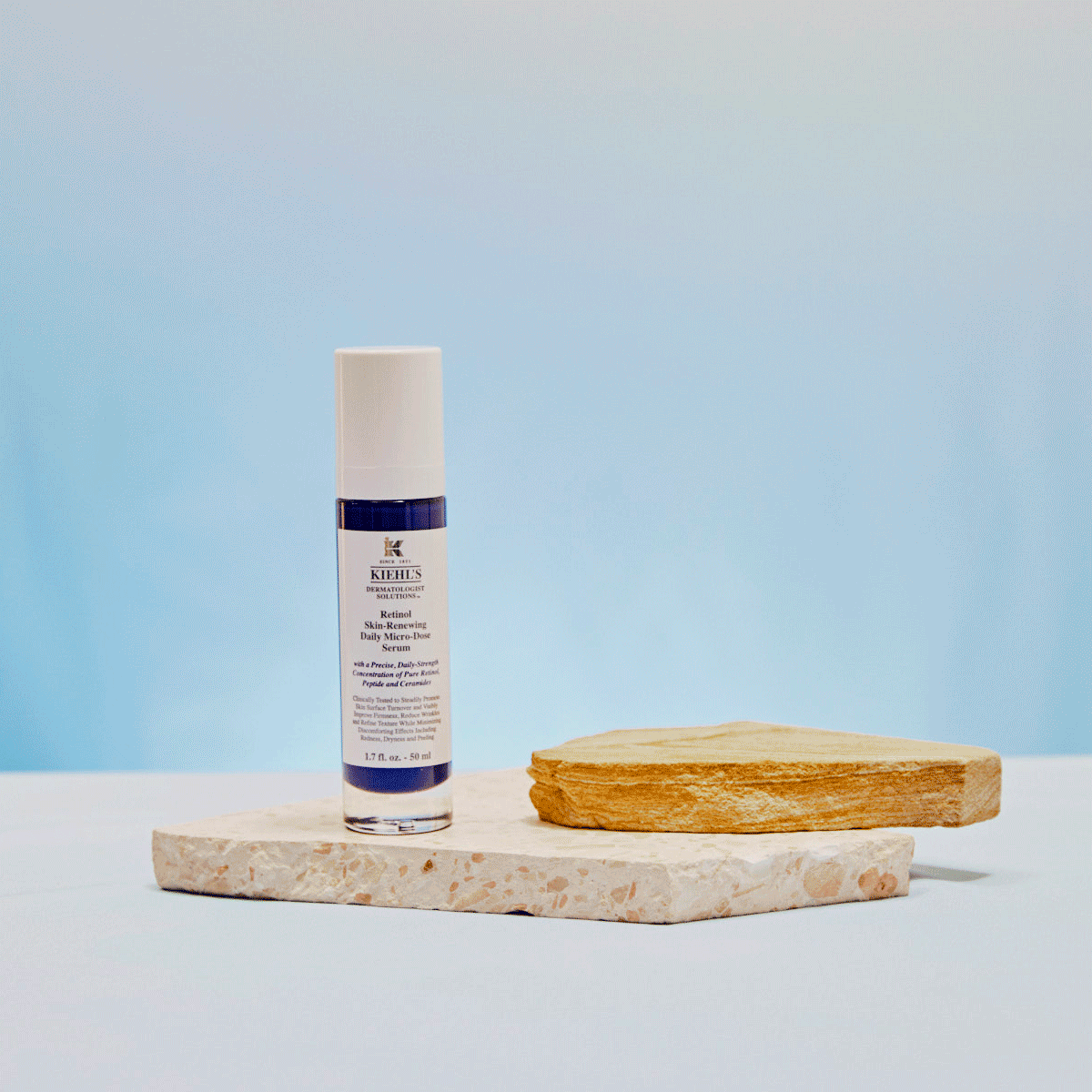 Kiehl's Retinol Skin-Renewing Daily Micro-Dose Serum
The last few years have seen retinol (aka vitamin A) grow in prominence in mainstream skincare. The ingredient is said to subtly combat wrinkles by firming the skin and restoring and refining texture. At $120 for 50 mils, it's a valuable addition to any daily skincare routine, and feels like a luxurious treat with every application.
Acqua di Giò Eau de Parfum
A new fragrance by Giorgio Armani, Acqua di Giò Eau de Parfum brims with freshness. That's thanks in part to sustainably harvested clary sage from Provence, and lavandin and geranium from Madagascar. Woody and aromatic, this fragrance also comes with a built-in pledge to preserve the Guatemalan forests where its patchouli is harvested. Starting at $110 for 40 mils, it comes in three sizes – all easily topped up via a 150-millilitre refill bottle.
Belt from P Johnson
Handwoven in Italy, this stylish belt will anchor any outfit, whether casual or a bit more formal. P Johnson offers it in a variety of colours, from simple black or brown to bolder shades of red and green. Buckling at any point thanks to that weaving, it's an elevated accessory for anyone who appreciates the details in how they dress. Get it directly from the Sydney label for $175.
Blunt Metro umbrella
If you have a dad who believes Father's Day gifts should be functional above all else, this city-ready umbrella provides a compact 100-centimetre coverage. It's light and portable but also durable and a magnet for the eyes, especially when purchased in blue or red. Blunt offers an entire range of larger umbrellas to keep the rain out, but true to its name, the more diminutive Metro is perfect for crowded footpaths – and the most modestly priced at $119.
Broadsheet Wine Box
Dad can skip the bottle shop altogether with this curated cross-section of wines from Broadsheet. This month's selections are hand-picked by Shannon Martinez, the head chef and owner of Smith & Daughters and Smith & Deli. Touching on some of Australia's top wine regions, as well sources further afield, such as Spain and Italy, this is not your typical mixed six of vino.
Handsom roll-top canvas bag
An exclusive collaboration between Handsom and Melbourne designer Oscar Lake, this totable bag is handmade from 100% Japanese cotton, and can be even extended for 30 per cent more space. Whether your dad is boarding an aeroplane or hitting the beach, this is a versatile accessory that's built for life. At $170, it's the rare kind of style-forward personal item he can hang onto for decades to come.
Primus campfire prep set
It's one thing to huddle for warmth by a campfire, but something else altogether to cook an entire meal over one. This portable utensil set from Primus makes it surprisingly easy, thanks to sturdy, large-sized forks and spoons as well as a sharp knife and metal grater. Wrapped up in a tidy roll, this is a life hack that's sure to steal the scene on the next family outing in the bush. Gift it to Dad for $174.95.
Over $200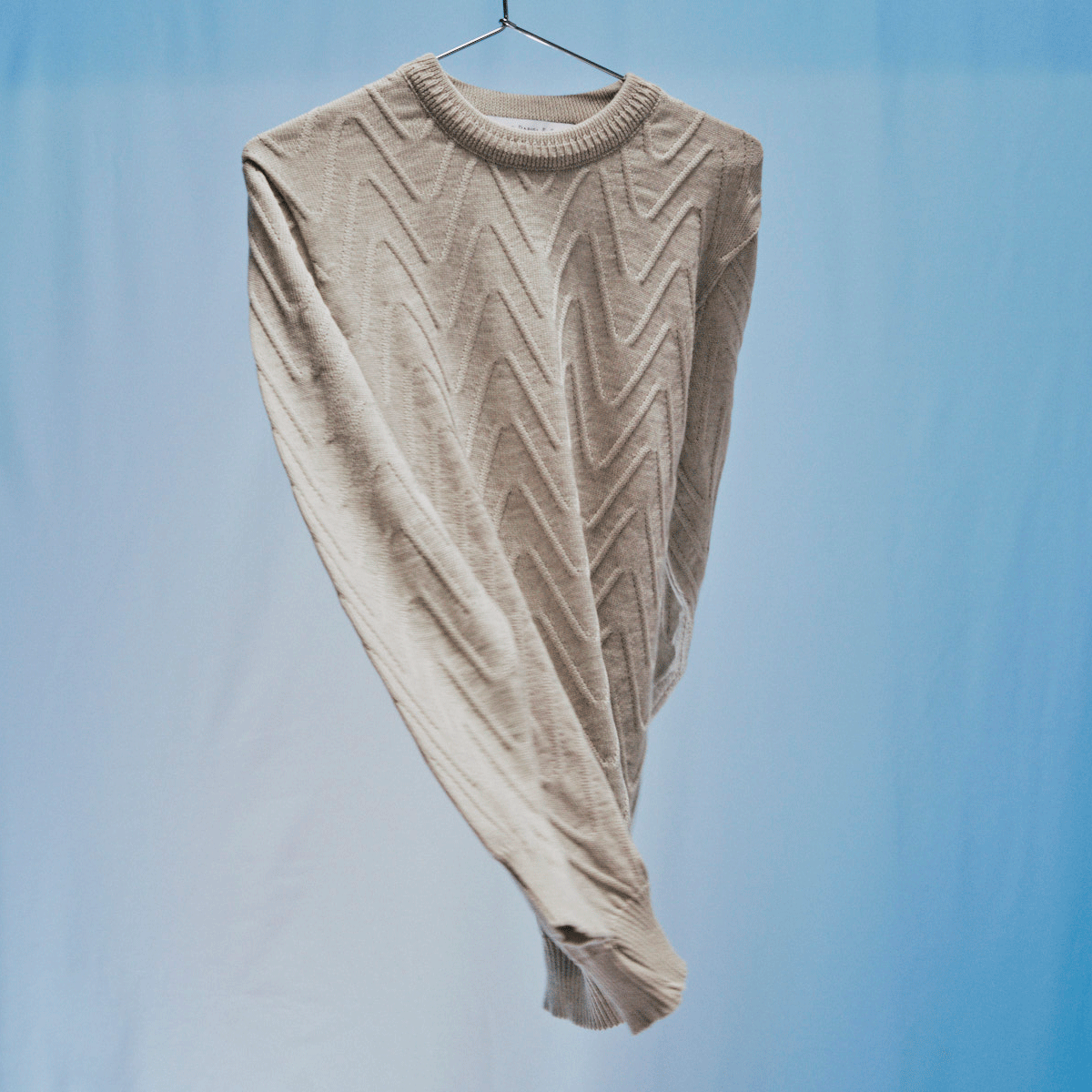 Aussie-made knitwear from Nazario Parisi & Sons
When the goal is to look good and keep warm, there's reason for shortcuts. Get Dad to invest in a long-lasting, beautifully-made knit jumper from family-owned Australian menswear brand Nazario Parisi & Sons. From crew and cable knits to fisherman jumpers in brushed wool, there are plenty of options, starting from $335.
Joseph & James shirt
Rethink the prominence – and fashion potential – of pockets with these button-downs by Joseph & James. Available for $310 in either moss green or striped white, these relaxed, modern shirts boast a large rectangular pocket on either side of the chest. It's a spirited twist on classic functionality that draws attention – but not necessarily right away. And that only makes it more of a happy surprise.
Congratulations to the competition winner Mark Stracey.
This article is produced by Broadsheet in partnership with Kiehl's.
The competition is now closed. The prize pack includes Single O Multichutes Mixed Box of Chutes ($19.95), Kiehl's Rare Earth Deep Pore Daily Cleanser ($41.00), Hotluck Club Easy Tiger! Fermented Chilli Sauce ($16.00), Nina Simone's Gum by Warren Ellis ($39.99), Cornersmith Bread & Butter Cucumber Pickles ($14.00), Happy Valley Vinyl Amyl and the Sniffers – Comfort to Me ($55.00), Pepe Saya Buttery Salted Caramels ($19.95), Broadsheet Homemade ($49.95), Paire Dress Socks ($39.00), Kiehl's Age Defender Cream Moisturiser ($72.00), The Little Veggie Patch Co 'All year Round' Seed Bundle ($75.00), Best Jumpers Best Mate Cursive Hat ($65.00), Gospel Straight Rye Whiskey ($91.00), Venroy Swim Short ($100.00), Kiehl's Retionol Skin-Renewing Daily Micro-Dose Serum ($120.00), Giorgio Armani Acqua Di Gio 75ml ($152.00), P.Johnson Elasticated Belt ($175.00), Blunt Metro Umbrella ($119.00), Broadsheet Wine Box ($160.00), Handsome Roll Top Bag ($170.00), Primus Campfire Prep Set ($174.95), Nazario Parisi & Sons Cable Knit ($335.00), Joseph & James Asymmetrical Pocket Shirt ($310.00). Read the full competition terms and conditions.