Here's the thing about fathers – they're all extremely different. Isn't it frustrating when you're sent a list of "perfect" gifts for dads, containing nothing but power tools and books about fishing?
Of course there are plenty of dads who'd love these things, but at Broadsheet we wanted to put forward a list that represents all kinds of dads with all kinds of interests. Dads who love good wine. Dads with a sweet tooth. Dads who are into records. Dads who love spending the day experimenting in the kitchen. Dads who only want something practical and useful. And, of course, the dads who are notoriously hard to shop for.
As an added bonus, we're offering one reader the chance to win a Broadsheet x Riddoch Father's Day prize pack valued at more than $500. For your chance to win, fill out the entry form at the bottom of this page. The competition is now closed and the winner has been contacted.
Under $50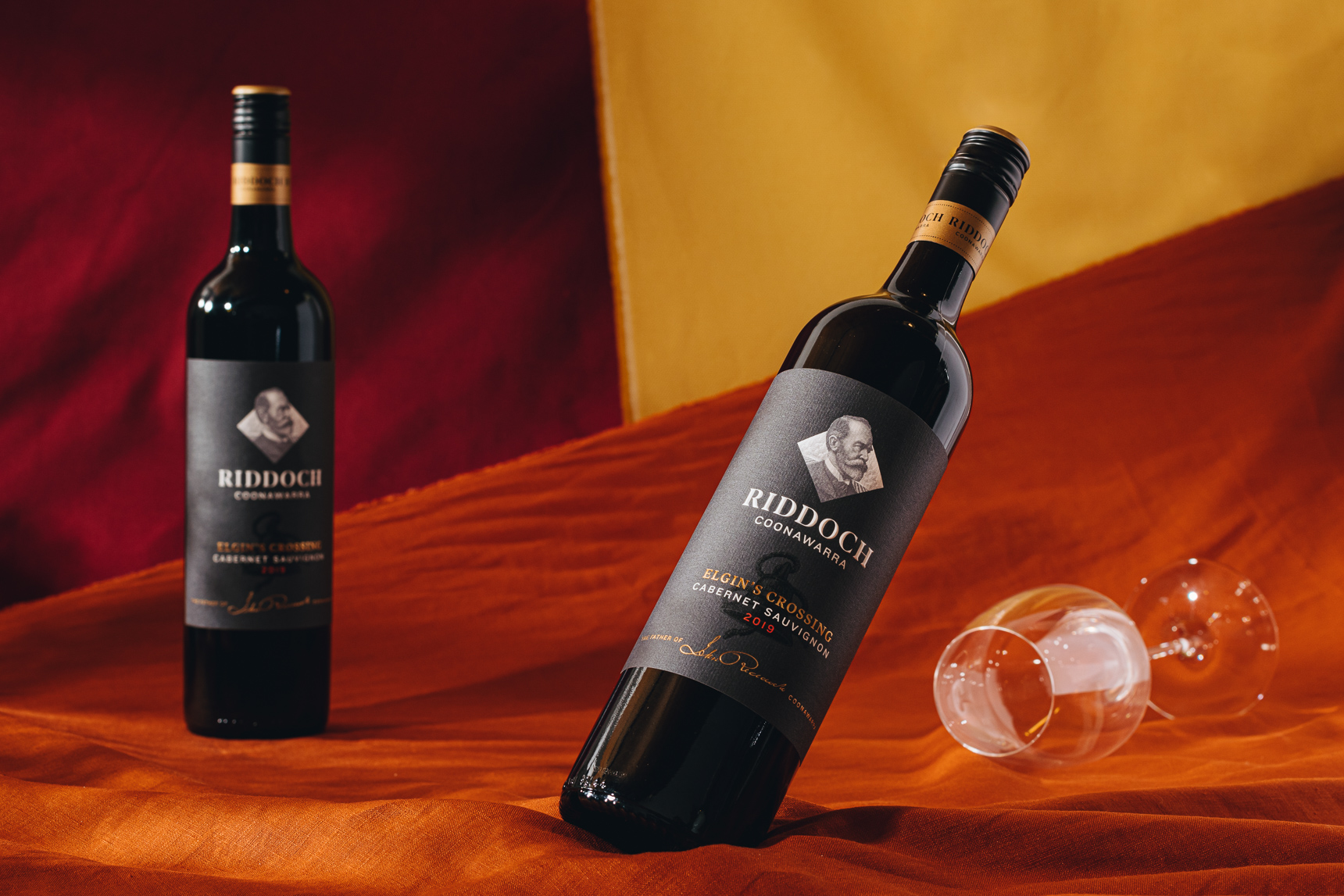 Riddoch Elgin's Crossing Coonawarra Cabernet Sauvignon
South Australia is known for its excellent wine, and the Coonawarra region has a particularly rich history, stretching back over 130 years. Riddoch Coonawarra is crafted from premium selected grapes sourced in Coonawarra, honouring its pioneer founder John Riddoch. Currently headed up by winemaking team Tim Heath and Matthew Reimann, Riddoch Coonawarra has been putting out the good stuff year after year, and in 1987 won the Jimmy Watson trophy – arguably Australia's most coveted wine award. You can pick up a bottle of Riddoch Elgin's Crossing for $25 at your local Dan Murphy's, or online. danmurphys.com.au

Grown Alchemist lip balm
This Melbourne-based skincare company emphasises natural active ingredients. It focuses on anti-aging (no offence, Dad) but there's something in the range to suit most skin types. If you're not quite sure what to choose, the label's $30 antioxidant-rich lip balm is a great starting point and a practical gift. grownalchemist.com

Birdsnake chocolate
If your dad has a bit of a sweet tooth but is also up for some unusual flavour profiles, Birdsnake chocolate has you covered. It sources cacao beans ethically, then roasts them and turns them into chocolate in Melbourne. Each $12 bar comes in a colourful, recyclable and beautifully illustrated wrapper, and is named for the region the cacao was sourced from, with tasting notes included. The Tanzanian chocolate bar, for instance, mentions strawberry, hazelnut and cream. birdsnake.com.au

Mama Liu's chilli oil
This Sydney-based business specialises in one thing: chilli oil. A jar of the good stuff costs $17, with each batch handmade and hand-packaged in Sydney. If you've got the kind of dad who's always reaching for the hot sauce, this is a perfect addition to the pantry. Noodles, pizza, pasta, dumplings, even your breakfast eggs – Mama Liu's chilli oil goes with pretty much anything. mamalius.com.au

Plant Mama Spaghetti cap
If your dad loves pasta, then he's going to love the Spaghetti cap. Simple, fun and straight to the point, this hat by Melbourne interior- and plant-design business, Plant Mama, is sure to be a talking point. If you want it, though, you'll have to get in quick – two of the styles have already sold out. The pasta cap is available from Plant Mama for $45. plantmama.com.au

Hunter Lab shaving foam
Hunter Lab has been around since 2015 and its philosophy all comes back to taking good care of our skin. It also prioritises natural ingredients and transparency, stating exactly what percentage of ingredients in its products are drawn from nature. The range is broad, but if you're looking for a good entry point, this shaving foam is $32 for a 200-millilitre bottle, so you can get your dad something that's both practical and a bit luxurious. hunterlab.com.au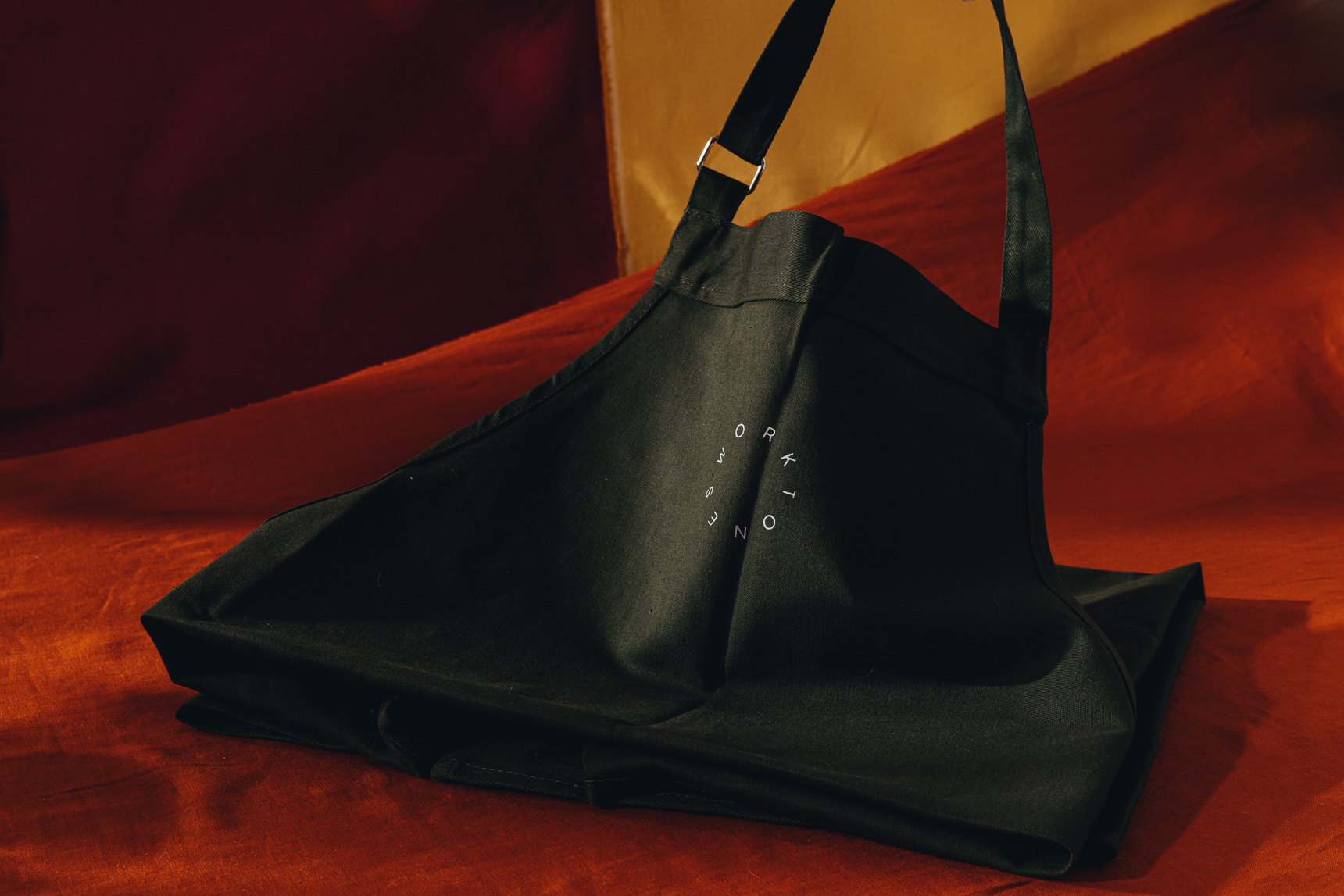 Worktones Birdy apron
It's timeless, comfortable and perfect whether your dad's a seasoned kitchen professional or just starting to embrace a newfound lockdown hobby. Starting at $37, Worktones aprons come in a range of colours and natural fabrics, and though they're one size fits all, they're easily adjustable around the waist and collar to make sure they sit right. worktones.com

Jibbon key organiser
It sounds simple enough, but this one has the potential to be a game changer. Jibbon's key organiser holds up to nine keys and allows you to fold them all neatly into an Italian leather case – which means they'll no longer jangle, tear up dad's pocket lining, or risk scratching his phone. $49.90 gets you the organiser, but if you want to personalise things a bit, for an extra $15 you can have it monogrammed. nnaw.com.au

Nice Pickles pickles
Australian company Nice Pickles does exactly what it promises – makes delightful preserved treats. There are a few different options – the Table Pickle jar features a mix of veggies like carrot, cauliflower and celery, or you can get the pickled pineapple or jerk beans. Can't choose? Get a mixed pickle pack for $33. (Oh, and if your dad likes things spicy, there are extra-hot options available.) nicepickles.com

Stuff head and body wash
Stuff is a personal care brand that's all about promoting healthy masculinity. Its products are vegan, Australian-made, and packaged in bottles made from recycled plastics. There's a lot to choose from, but at $19.95, Stuff for your head and body is a good starting point. websiteofstuff.com


Under $100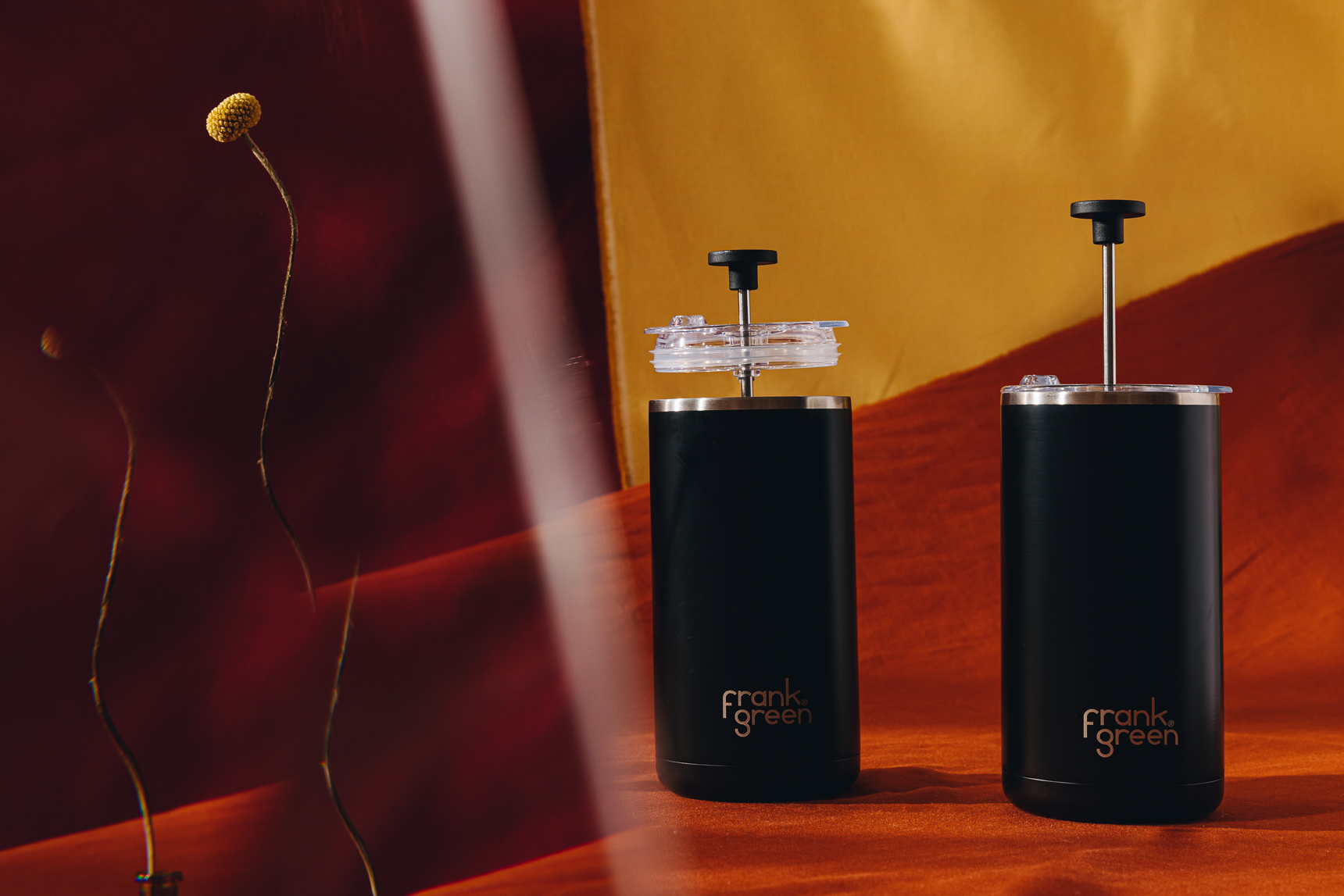 Frank Green French press
This elegant and functional French press is the perfect gift for a coffee-loving dad. Whether he likes it served icy cold or steaming hot, the triple-wall design (which costs $59.95 and can hold 475 millilitres) will keep things the right temperature for hours, so he can enjoy cup after cup of perfectly brewed coffee frankgreen.com.au

Neuw Denim Reid Art Shirt #1
While Neuw originally started with the idea of spotlighting denim, it's since branched out to other, often retro-looking apparel. The collection is dotted with a mix of clean lines, block colours, and bold looks – with a particular standout being the Reid Art Shirt #1 – Washed Sage for $75. neuwdenim.com

Finding Fire cookbook
Sydney's Firedoor restaurant is renowned for its focus on the interplay between fire and taste. Led by head chef Lennox Hastie, different kinds of wood are used to bring out the flavour in ingredients, with the possibilities of wood-fire cooking being pushed to their limits. Now, Hastie has released a book, Finding Fire: Cooking at its most elemental, which puts his experimentation and experience on the page and, for $60, lets you bring a bit of Firedoor into your home. firedoor.com.au


Under $200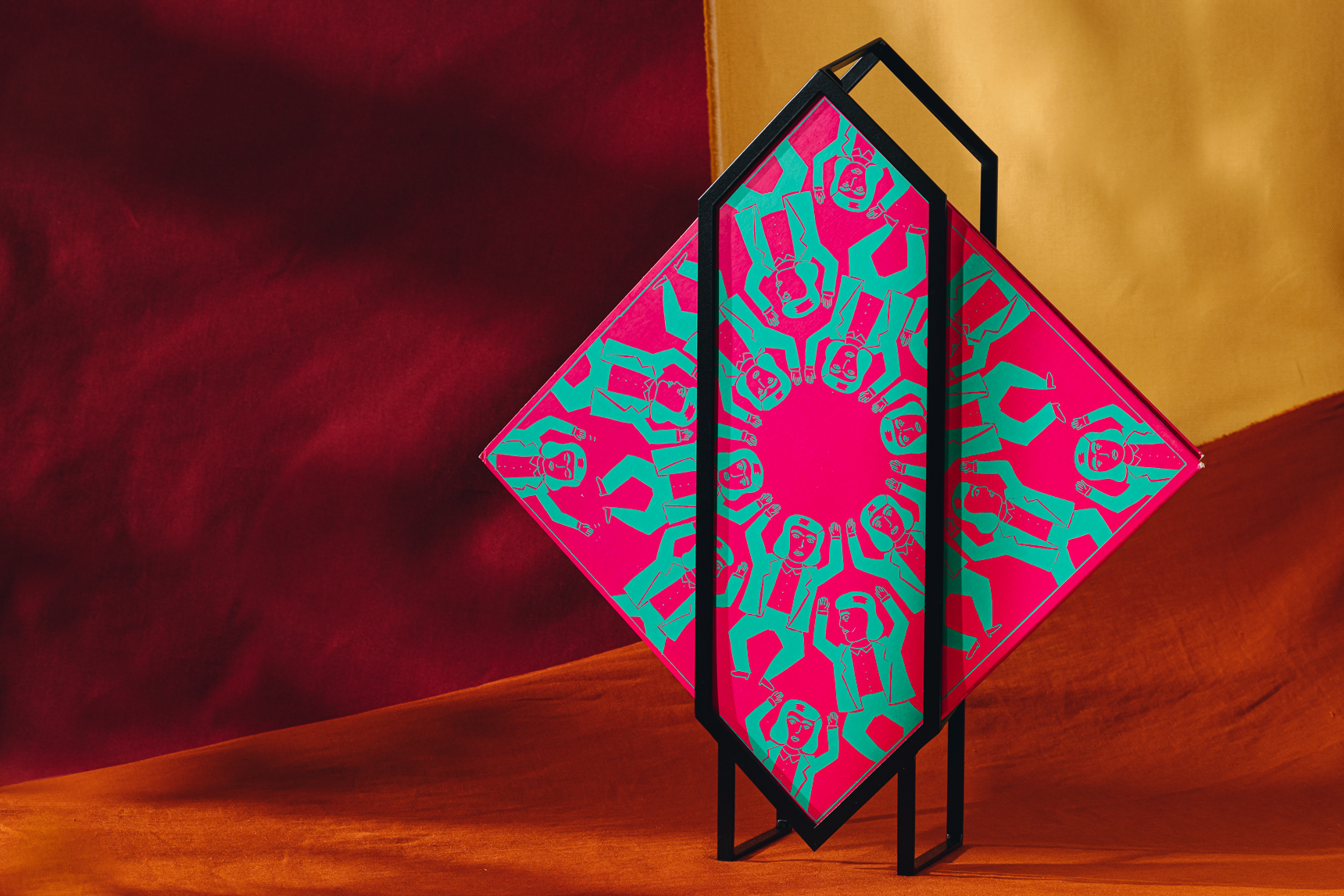 Idle Hands Design Jex Vinyl Stand
Even on its own ,this looks like a piece of art. The fact that it's also functional is almost an added bonus. This vinyl stand by Idle Hands ($109) holds up to 20 standard 12-inch records, so if your dad has a big record collection, this isn't going to hold all of them. It is, however, a great way to show off some of that often-hidden cover art. So, whether it's a complement to a jam-packed cabinet or a way to bring together a few treasured LPs, it's the perfect gift for any kind of record-lover. nnaw.com.au

Jack Riviera velvet loafers
Jack Riviera brings together style, comfort, elegance and fun with its range of luxurious loafers. They come in a whole bunch of different colours and with a host of quirky design features – there are embroidered palm trees and anchors, tassels, and even the option to customise your own pair. The $185 Tipsy Jack set is particularly playful, the midnight blue loafers decorated with a different cocktail on each foot. jackriviera.com

Coravin Pivot wine preserver
Even if you have a rubber stopper, you have only a brief window to drink an opened bottle of wine before it goes bad. You probably get two or three extra days – at best a week. With this device, which pumps pure argon gas into the bottle and prevents oxidation, your dad can take up to four weeks to drink his finest wines. Prices start from $184.95. coravin.com.au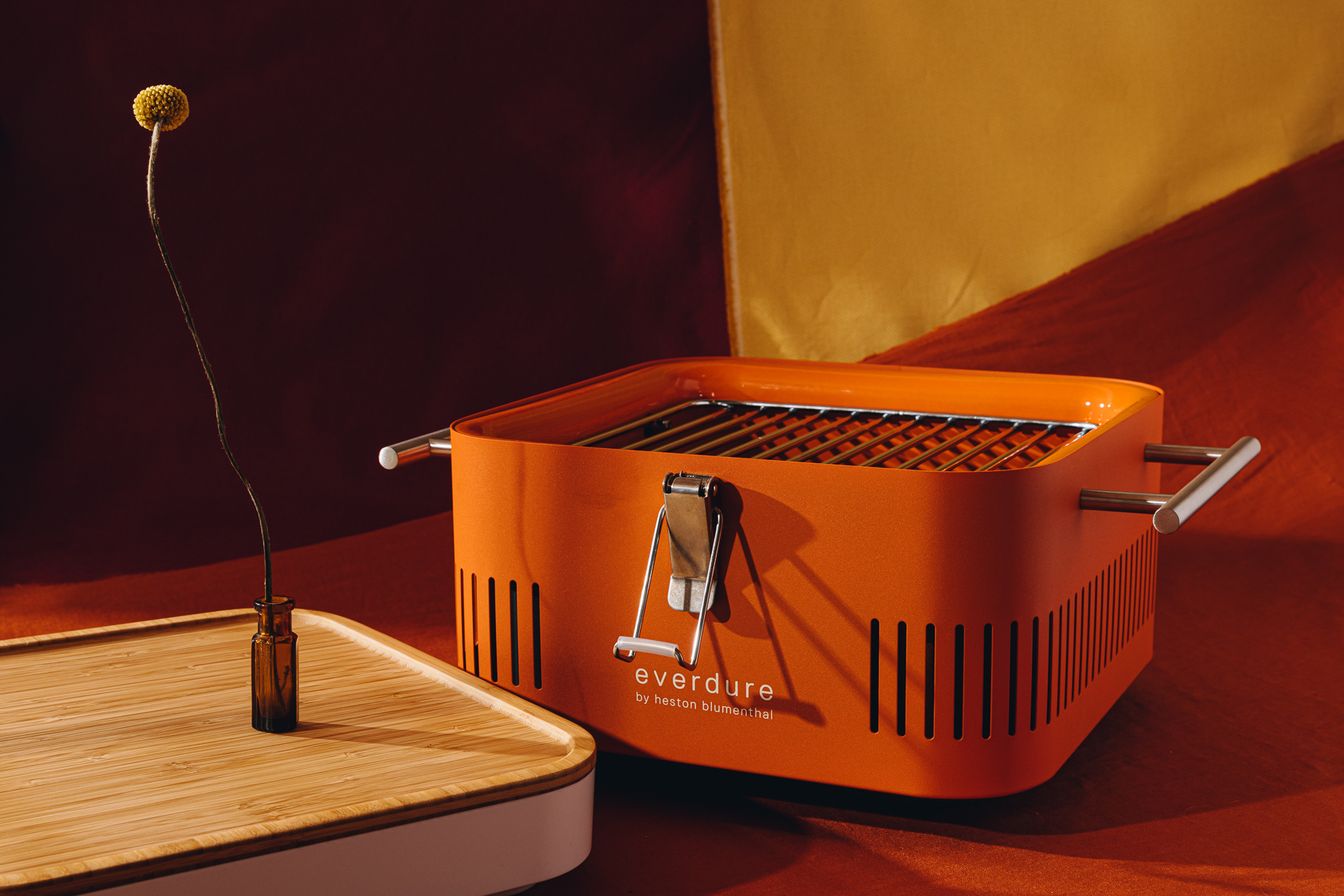 Everdure by Heston Cube portable charcoal barbeque
Take picnicking or camping to the next level by, letting dad bring his barbeque. Everdure by Heston Blumenthal's Cube ($199) is a portable charcoal burner that means that you'll never again have to rush out early to make sure you're the first family at the park's communal barbie, or limit where you go based on the cooking facilities. The Cube comes with its own integrated storage tray and chopping board, and as an added bonus, it's easy to clean. everdurebyheston.com.au

Hitohira GR Aogami Damascus Steel petty knife
This one comes with its very own dad joke. "Looking sharp," you could say when your father is using his new, very precise and beautifully balanced Damascus steel knife. Crafted in Japan with a rosewood handle, this gorgeous 135-millimetre knife ($190) is the perfect gift for fathers who are looking to step up their kitchen game. protooling.com.au


Over $200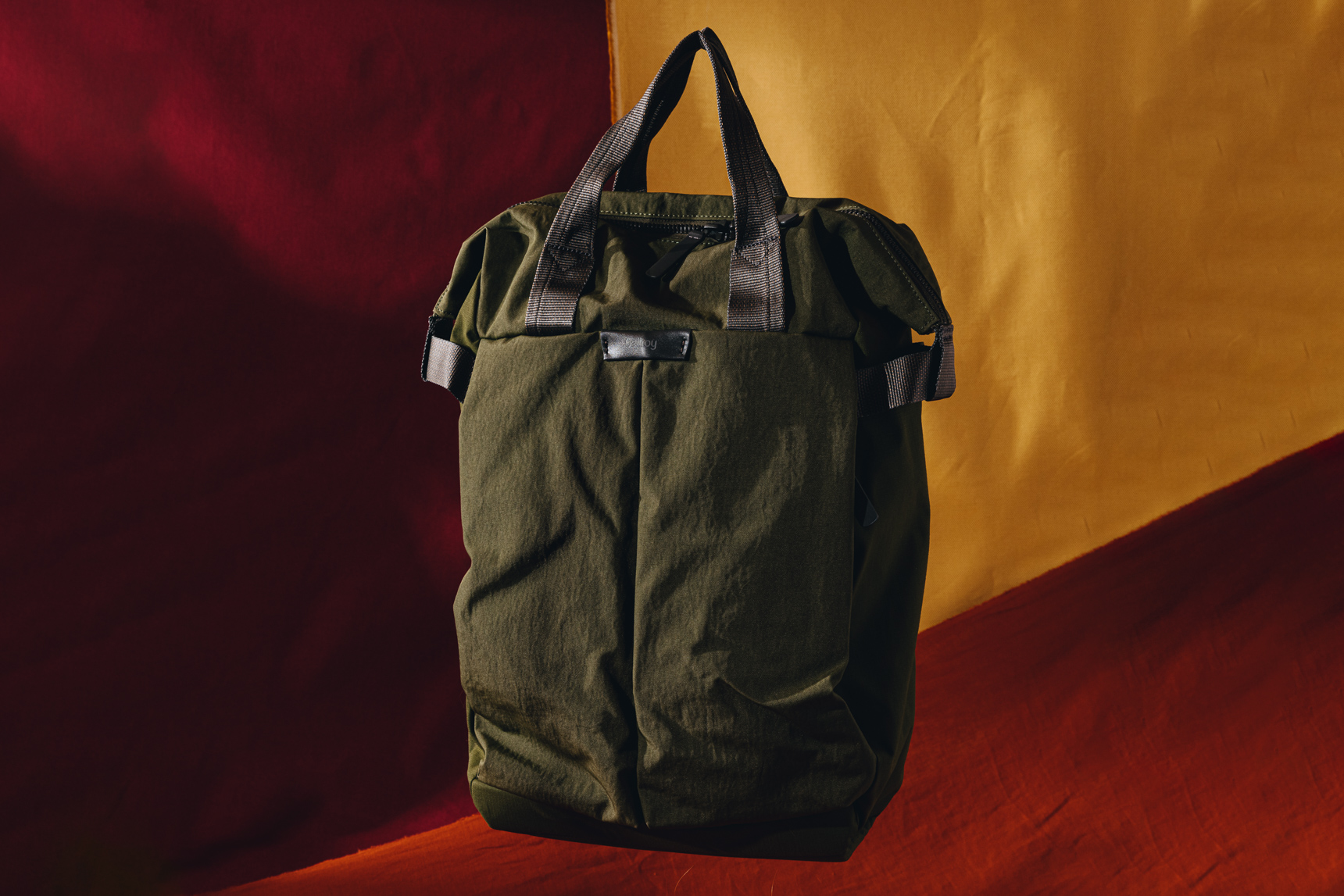 Bellroy Tokyo Totepack
Alright, so a bag doesn't necessarily jump out as an obvious Father's Day gift, but the Tokyo Totepack ($219–$239) is the perfect all-rounder. Take it to work or use it as a day pack, dress it up or dress it down; it works for day or night, for whatever you need. It comes in range of colours and is available in two different sizes, and while the outside looks streamlined and simple, the interior is divided up for optimal storage and organisation. bellroy.com

The prize pack includes Riddoch Coonawarra Elgin Crossing Cabernet Sauvignon ($25), Frank Green French Press ($59.95), Grown Alchemist Lip Balm ($30), Hunter Lab Shaving Foam ($32), Stuff Body Wash ($19.95), Nice Pickles Mixed Pickle Pack ($33), Mama Liu's OG Chilli Oil ($17), Bellroy Tokyo Totepack ($212 –$239), Neuw Denim Reid Art Shirt ($75) and Birdsnake Chocolate ($12)
The competition is now closed.


Entries close at 11.59pm AEDT Sunday 5 September 2021. Read the full terms and conditions here.
This article is produced by Broadsheet in partnership with Riddoch.