There's nothing like a year or two spent dealing with a pandemic to give you a little perspective. After lockdowns and border closures keeping loved ones apart for much of 2021, Christmas this year looks to be one of much-anticipated reunions between friends and family.
And when you do reunite with those people, you know what would be quite nice? Giving them a gift – big or small – that they actually really like. 'Tis the season, as they say.
To help make your Christmas that little bit extra, Broadsheet has curated a selection of gift ideas that cater to all types and budgets. Forget stocking stuffers – these are gifts from local brands that are practical, sustainable and of the highest quality.
As an added bonus, we're offering one reader the chance to win a Broadsheet x Samsung Christmas prize pack valued at more than $2000. For your chance to win, fill out the entry form at the bottom of this page.
Under $50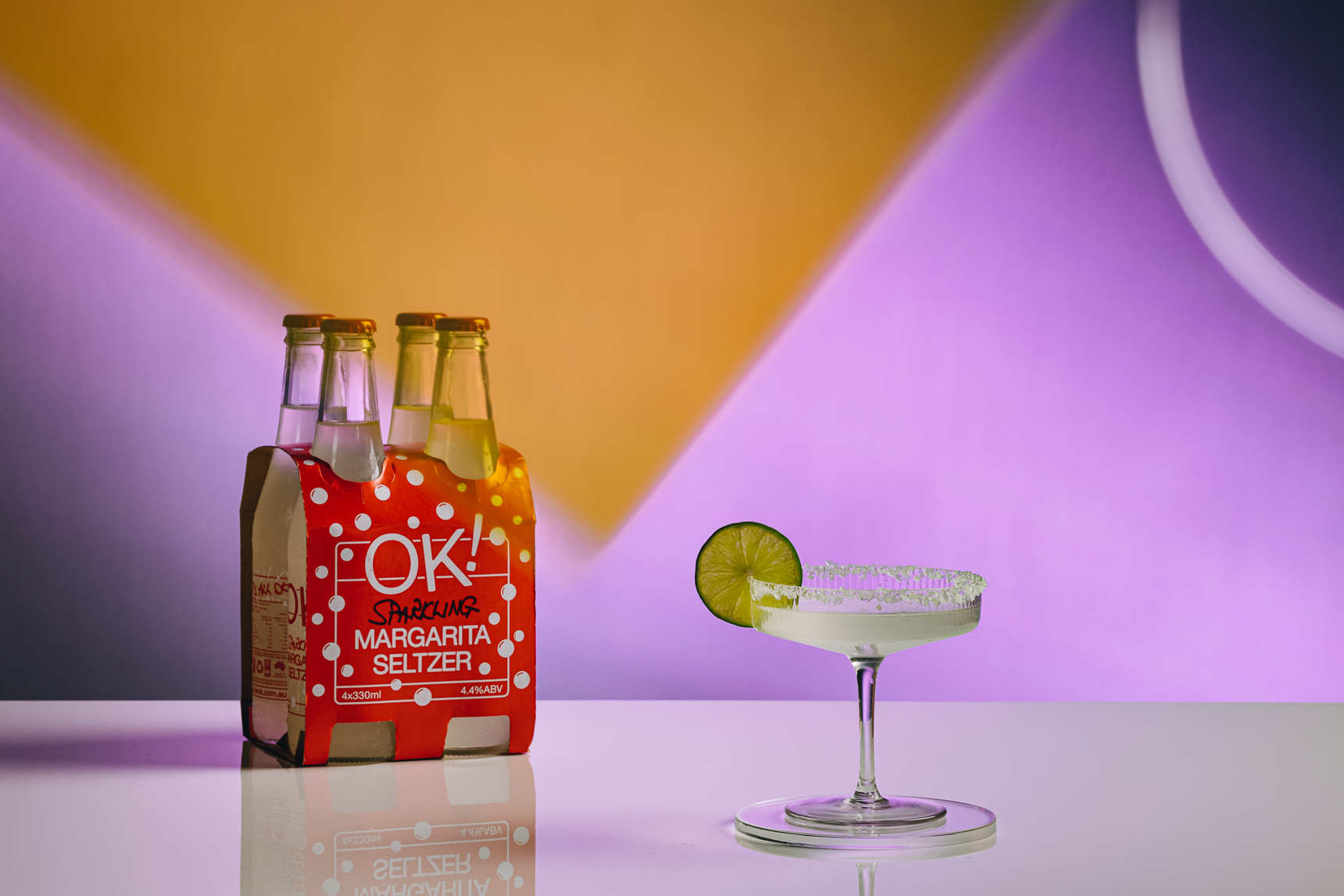 OK! Cantina Margarita seltzer
What happens when you mix two of the biggest trends in drinks right now? You get a sparkling Margarita seltzer ($24) – a supremely refreshing beverage that screams summer and has you scratching your head as to why someone didn't come up with the idea earlier. We have OK! Cantina – Sydney's popular standing-room-only laneway bar – to thank for this particular innovation, which makes an inspired gift for hosts this Chrissy.
Mate washed twill hat
Dylan Best established fashion label Best Jumpers in 2018. Inspired by the streetwear of Melbourne and New York, two cities Best has called home, Best Jumpers is all about laid-back, minimalist style and quality fabrics and production. Best Jumpers' Mate navy and white cap ($49), made from washed chino cotton twill, is a guaranteed crowd pleaser: infinitely practical and undeniably good-looking.
Moon Mart kimchi
If there's one thing more satisfying than chopping acres of cabbage to ferment your own kimchi, it's eating delicious kimchi made by someone much better at it than you. Chef Eun Hee An (ex-Moon Park and Paper Bird) makes small-batch kimchi according to her grandmother's recipe. She sells jars of this acclaimed ferment – as well as teriyaki and XO sauce – at Moon Mart, a "one woman operation" she runs from her base in Potts Point. Snag a jar of this funky ferment, which comes in two sizes ($12 for 300g and $26 for 750g) for the kimchi fan in your life.
Home Made by Broadsheet
We know the dishes Melbourne's leading chefs cook when they're at work, but what are their favourite dishes to whip up at home? Broadsheet made it its mission to find out, and the result is Home Made ($49.95), a collection of 80 recipes from the likes of Andrew McConnell, Lisa Valmorbida and Khanh Nguyen. The book's chapters are punctuated with insightful features and expert advice covering the fundamentals of home cooking and entertaining, from how to stock a pantry with essentials to everything you need to establish a home bar. Catering to all levels of expertise, Home Made runs the gamut from easy-to-prepare midweek meals to impressive dishes for weekend entertaining – making it a welcome addition to any cookbook collection.
Fly High chai concentrate
A common sight at cafes, Fly High's liquid chai concentrate ($16) is made in Melbourne from premium tea and spices. As a gift, it's just the encouragement needed to take a moment to sit and chill with a cup of spiced chai. After all, tea time is me-time. Available online from Seven Seeds.
Roemy Edition 1 discovery set
Roemy produces sophisticated and long-wearing fragrances without the nasty stuff. Made in Melbourne, Roemy's fragrances are non-toxic, hypoallergenic, vegan and cruelty-free. The Edition 1 discovery set by Roemy ($49) features five samples: Forest, Halcyon, Resort, Solstice and No. 6. A perfect introduction to Roemy scents, the set allows you to sample the range before you commit to a fragrance.
Under $150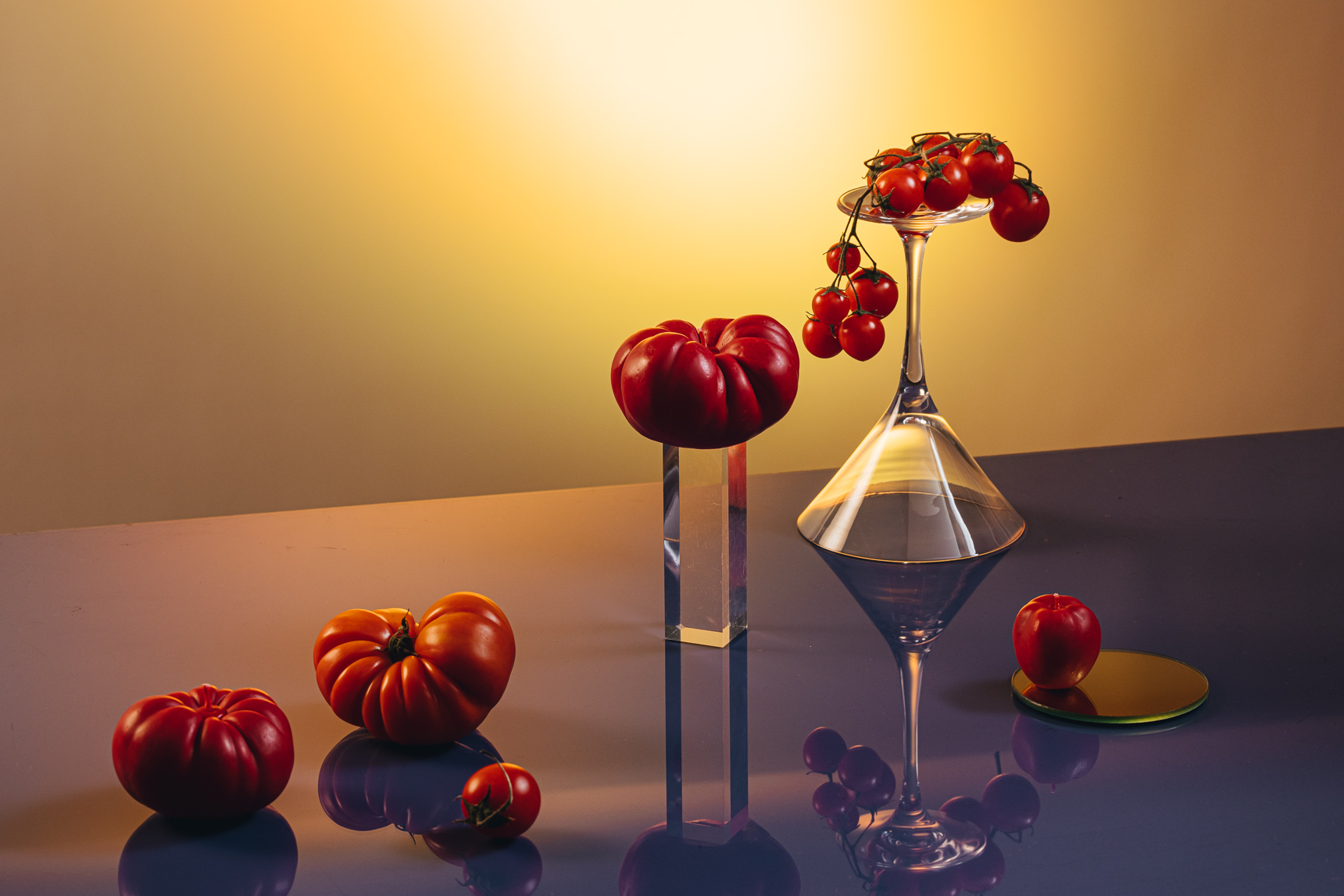 Nonna's Grocer tomato familia
Picture three unblemished vermilion-red tomatoes, so plump and ripe they are nearly bursting from their skins. A single bite would instantly transport you to an open-air market in a Sicilian village. Only upon closer inspection, they're too perfect and their skin is too smooth. And that's not a stem; it's a wick. They're not tomatoes at all – they are candles made of natural soy wax by Nonna's Grocer in Wollongong. Who wouldn't be delighted to unwrap this cute tomato familia ($80) on Christmas Day?
Linden Cook earrings
Sustainability is a guiding principle at Linden Cook Jewellery, a mother-daughter operation based in Melbourne. The label uses recycled materials and follows a made-to-order model where possible to reduce waste. The result is timeless jewellery with a conscience that is designed to be passed down through generations. Each piece has its own personality – no two pieces are the same. The resin collection features customisable pins, studs, chains and hoops available as single pieces or as a pair (from $75).
Bed Threads linen scalloped placemats
Bed Threads has become a byword for chic, quality linen bedding and curated homewares. The Sydney label's 100 per cent French flax linen placemats ($80) feature distinctive scalloped edges (a nod to French designer Jean Royère's signature curves) in a contrasting shade. Our pick is the terracotta and rust set, which is guaranteed to make any table setting pop.
Corey Ashford brass cocktail coaster
Melbourne designer and maker Corey Ashford has created a pair of coasters unlike any you've seen before. Resembling lustrous drops of liquid metal, these solid brass coasters ($145) are hand-sculpted in clay then forged using poured molten brass. Ashford hand polishes each coaster, which has its own unique shape, to a mirror-finish gleam. Offered as a pair, these impossibly sophisticated coasters elevate the humble home cocktail.
Tamsin Johnson: Spaces for Living
Sydney-based interior designer Tamsin Johnson is one of the best in the business. Trained at the Inchbald School of Design in London, her clever fingerprints are on restaurants, cafe spaces, retail stores and homes all across Sydney and Melbourne – chances are you've admired her work without even knowing. We might not all be able to laze about inside such luxe interiors, but thanks to her debut book Spaces for Living ($110) showcasing a suite of her favourite creations, we can at least dream.
Foile Formula range
The world needs more problem solvers, which is why we love sustainable skincare brand Foile. Disillusioned with the huge ecological impact of the beauty industry, Foile founders Su Tuttle and Alex Grima wanted to do something about it. Together they launched a skincare brand that is refillable, clean and cruelty-free. The Foile Formula range – made in Melbourne from Australian-sourced ingredients where possible – includes the Milky Emulsion cleanser, Skin Sponge serum and Daily Jelly moisturiser ($55 to $75). Keep the cute bottles – Foile Formula refills are available for $45 a pop.
Oyster Shell gin x Society
If you could bottle the essence of the Australian coastline, it would absolutely taste like Never Never Distillery's Oyster Shell gin ($75). A collaboration with Society Restaurant, this unique spirit contains a range of native ingredients and botanicals, including Kangaroo Island oyster shell, waxflower, Tasmania wakame, coastal daisy bush, saltbush and round mint. It makes a banging savoury Martini – slurp it down with an oyster or two (what else?).
Stuff The Face & The Furious Xmas bundle
Stuff's unfussy approach to skincare is a breath of fresh air in the beauty world. The brand's products are Australian-made, vegan and paraben and cruelty-free and come packaged in bottles made from recycled plastics. The brand also seeks to help partners with Man Cave, a mental health service for men and boys. The Face & The Furious Xmas bundle ($70) features face wash and moisturiser plus a handy neoprene bag. This is clearly a present you can feel good about.
Leif limited-edition gold Buddha Wood hand wash
Luxe handwash has emerged from the pandemic as a must-have household item. Leif's limited-edition Buddha Wood hand wash ($99) is anything but boring. Packaged in an intuitively designed opulent metallic gold bottle, it's a nourishing handwash that contains a blend of four oils: earthy Buddha wood oil, calming sandalwood oil, uplifting sweet orange oil, and cedarwood, a natural antiseptic. It's a gift that elevates everyday rituals.
Liberty Belle Superstar SPF50
It doesn't matter how cloudy it is this summer, sun protection is an absolute must. A sunscreen we love is Australian brand Liberty Belle's Superstar SPF50 ($65), a zinc-based cream that provides broad spectrum protection against both UVA and UVB exposure. Suitable for the face and body, it's a must-pack product for summer road trips.
Under $500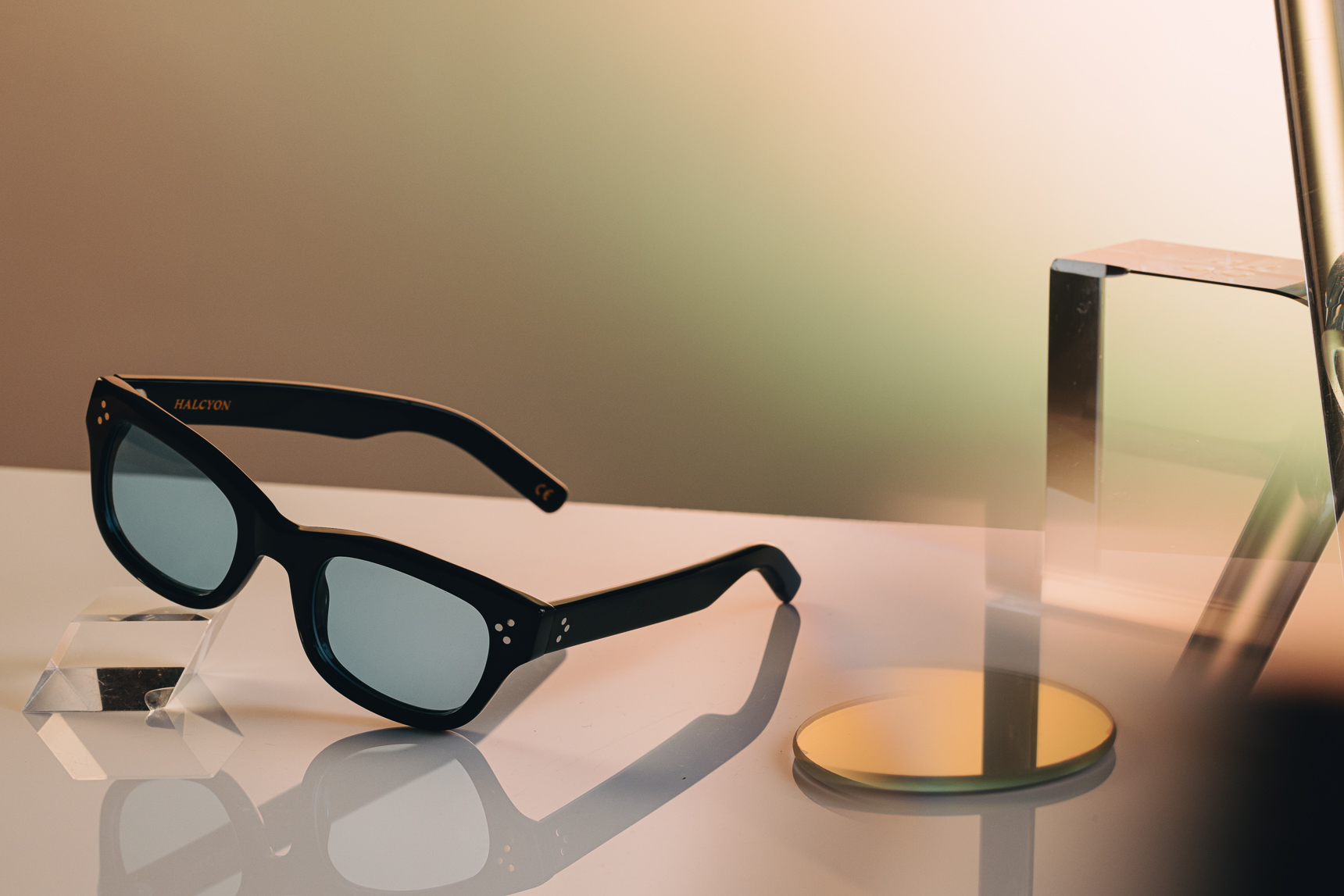 Halcyon Pepe sunglasses
Australian eyewear label Halcyon produce shades that look great on all faces. The '60s-inspired unisex Pepe frames ($240) feature a hand-polished black acetate frame, visible pins and Carl Zeiss lenses. The bonus – Halcyon Eyewear donates 10 per cent of its profits to Headspace, a non-profit foundation that provides early intervention mental health services to young Australians.
Broadsheet Editions
If the last couple of years has taught us anything, it's that making the homebase as aesthetically pleasing as possible is a top priority. Broadsheet Editions is a curated edit of beautiful images by past and present Broadsheet photographers, celebrating the best of city culture across food and drink, art and design, entertainment, fashion and travel. You can purchase framed prints from $220 or buy a gift card so your partner/mum/dentist can choose a print for themselves.
Alex and Trahanas wine cooler
Balmy summer evenings spent around the table with friends requires something to keep those bottles of pét nat and pinot grigio nicely chilled. Enter the Alex and Trahanas wine cooler ($220), a ceramic wine cooler available in crisp white with a summery yellow stripe. The piece is from the Sydney label's Forever Marella tableware range, a collection inspired by the late Marella Agnelli, an Italian style icon. Find the entire range at Jardan.
Over $500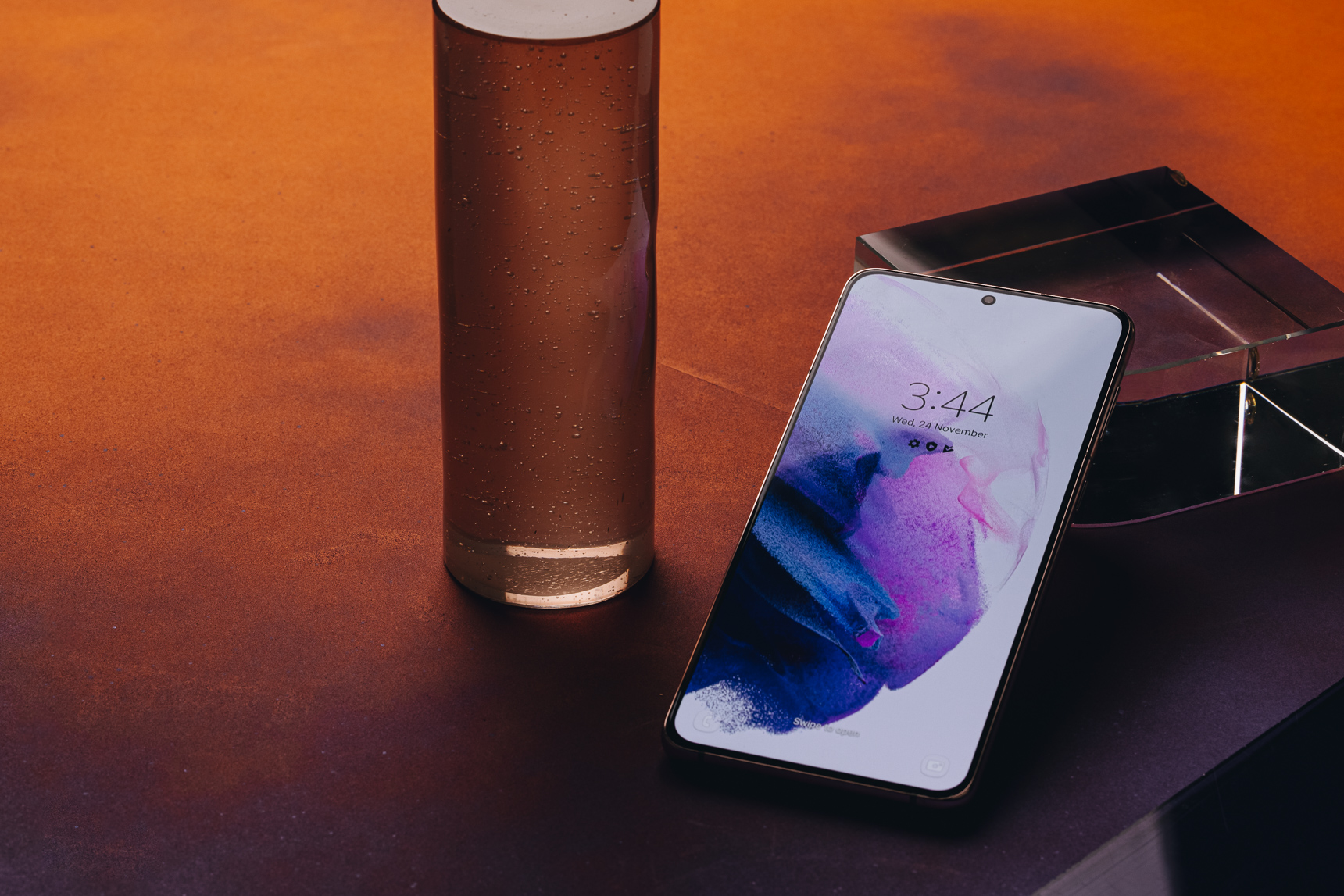 Samsung Galaxy S21
There's one gift assured to spoil the socks off someone special this Christmas – the Samsung Galaxy S21. Some of its many features include a pro-grade camera that takes pristine photographs and professional 8K quality video; a high-resolution intelligent display including an adjustable blue light filter and seriously fast 5G. Available in a range of colours including phantom violet, grey, white and pink, it's a device that marries intuitive design with advanced technology. The Samsung Galaxy S21 is the perfect gift we're all secretly hoping to unwrap this Christmas.
The prize pack includess Samsung Galaxy S21 Ultra ($1,249), Broadsheet Home Made ($49.95), Best Jumpers, Mate Cap ($49.00), OK! Cantina Margarita Selzter ($24.00), Fly High Chai ($16.00), Roemy, Discovery Fragrance Box ($49.00), Bed Threads, Linen Scalloped Placemats ($80.00), Corey Ashford, Brass Cocktail Coaster ($145.00), Nonna's Grocer, Tomato Familia Candles ($80.00), Stuff, The Face & The Furious Christmas Bundle ($75.00), Halcyon Eyewear, Pepe ($240.00)
The competition is now closed.
This competition closes at 11.59pm on Monday 20 December 2021. Read the full terms and conditions here.
This article is produced by Broadsheet in partnership with Samsung.