Be prepared to catch more than just waves on this eastern stretch of Victoria's Great Ocean Road. In partnership with Visit Victoria, we show you where to eat, drink, stay and what to do on the Surf Coast.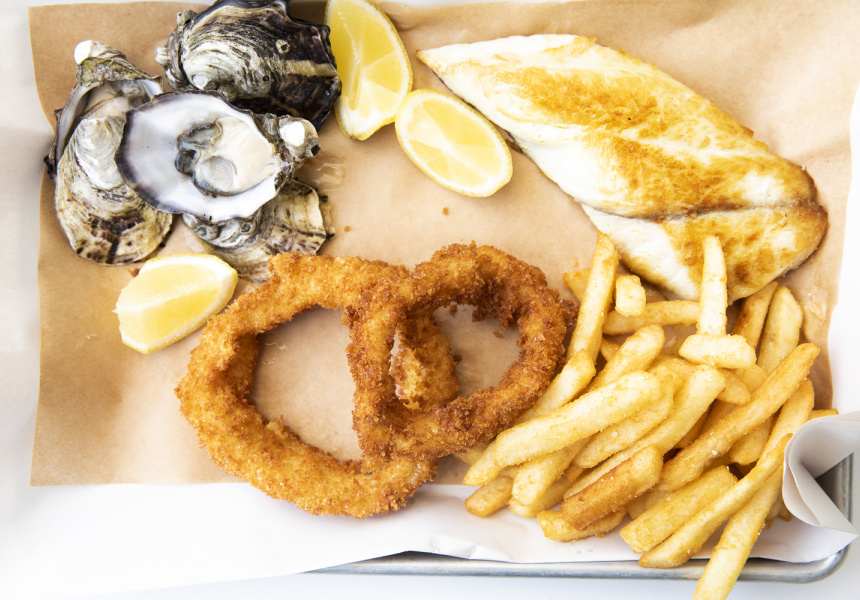 The Victorian Surf Coast lies at the eastern extent of the Great Ocean Road, stretching roughly between Torquay and Lorne. As well as some of the best surfing beaches in Australia, ranging from safe and suitable for beginners to purely for pros, the coastline is dotted with producers, both long-time locals and sea changers seeking a slice of salty air along the historic, coast-hugging road.
A haven of fluro fish'n'chip shops, local bakeries and classic old school pubs, in recent years the region has welcomed a flock of passionate chefs, brewers, distillers and small-acreage farmers who've set up shop in the plethora of seaside and hinterland towns along the way.
It's a region rich in fresh seafood and organically farmed produce, mostly traded the traditional way: fisherman to fishmonger, farmer to market. But there are contrasts: in one weekend you might dine at a fine Greek restaurant, walk a stunning clifftop track, have a sundowner while watching some live music, and indulge in luxury pampering at a day spa. And for those feeling guilty about winding down too much: surfing lessons await.
Welcome to Victorian Surf Coast