Bordered by prosperous farmland and the Murray River, Swan Hill's reputation as the heart of Australia's food bowl is more than justified. In partnership with Visit Victoria, we shine a light on a region where a gourmet adventure is just around the bend.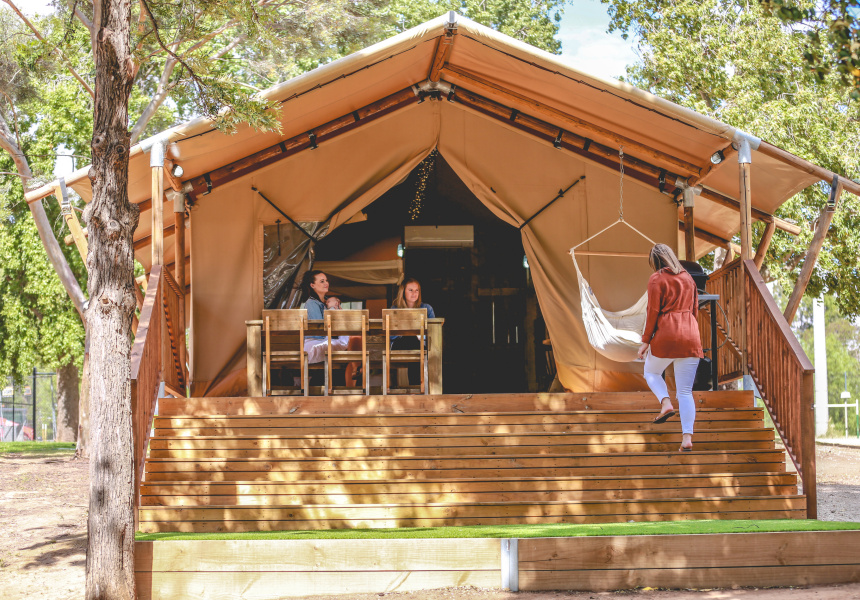 Though it's set on the Murray River borderline, Swan Hill's heart is planted firmly in Victorian soil. Vast plantations of stone fruit, citrus, wheat and grapevines scatter the surrounding countryside, which lays claim to the largest almond and pistachio farms this side of the equator.
As you'd expect from such a teeming food bowl, seasonal farm-to-table fare reigns supreme among local eateries. But it's the global flavours here that surprise. Bona-fide Balinese curries, traditional Italian eats and Japanese comfort food have been in the local repertoire for more than a decade. And it's not unusual to see the famous Murray cod flapping about menus when the weather warms.
A pioneer town and world-beating laser show top the things-to-do list, though the simple magic of the Murray is an undeniable lure. Cruise along its placid waters on a steamboat ride or, for a change of scenery, trade the river for nearby Lake Boga, just south of town. It's a haven for water sports and history buffs alike.
It's a land of plenty out here, so best to eat, drink and do as much as you can while in town. This is our guide to Swan Hill.