With Sunday's announcement that Melburnians can now travel up to 25 kilometres from home and meet in groups of up to 10 (from a maximum of two households), picnics and park dates will be happening even more than before.
And if you're going to do the thing properly, you need stuff to eat and drink. We've already covered off the eating aspect, so now it's time to look at fun, large-format drinks you can share with your whole crew.
What else but the goon sack? It's easy to carry, stronger than bottles and creates less waste than cans. Here are 11 of our faves, absolutely none of which taste like Fruity Lexia.
Mr West bagnums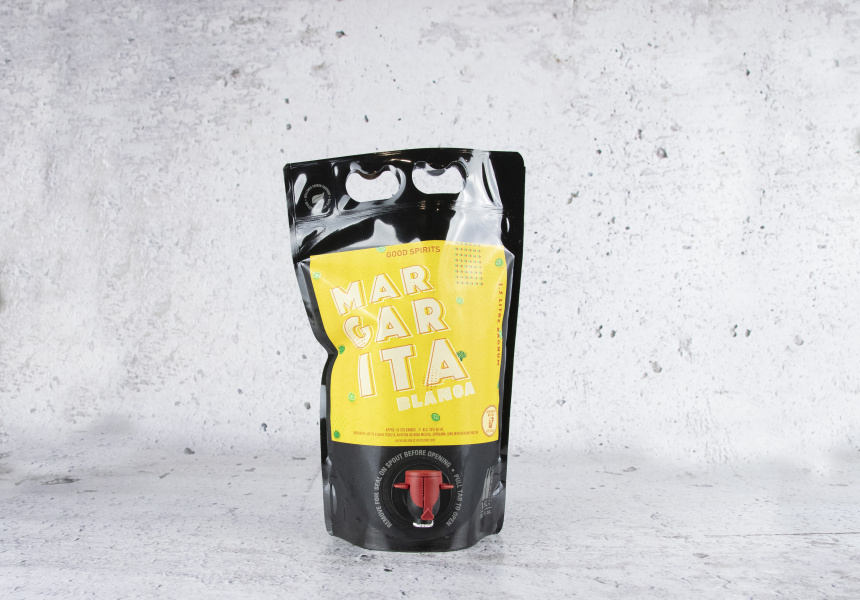 No other bottle shop in the city does goon bags like Mr West. In addition to making its own 1.5-litre cocktail "bagnums" of Margarita, Espresso Martini and Negroni using premium spirits you'd be happy to drink neat, it also packages its own goon sacks of natural rosé and imports several varieties of European natural wine and wild-fermented beer in three-litre casks. The Margarita Blanca Bagnum, for example, contains 15 pours, for an economical $99. That's $6.50 per Marg. The clear blanca Margarita is made with white tequila, mezcal, dark agave nectar, and a distilled lime-based concoction to extend its shelf-life. If you live nearby, same-day or even same-hour delivery is a possibility. The rest of the city is one to two business days.


Happy Sack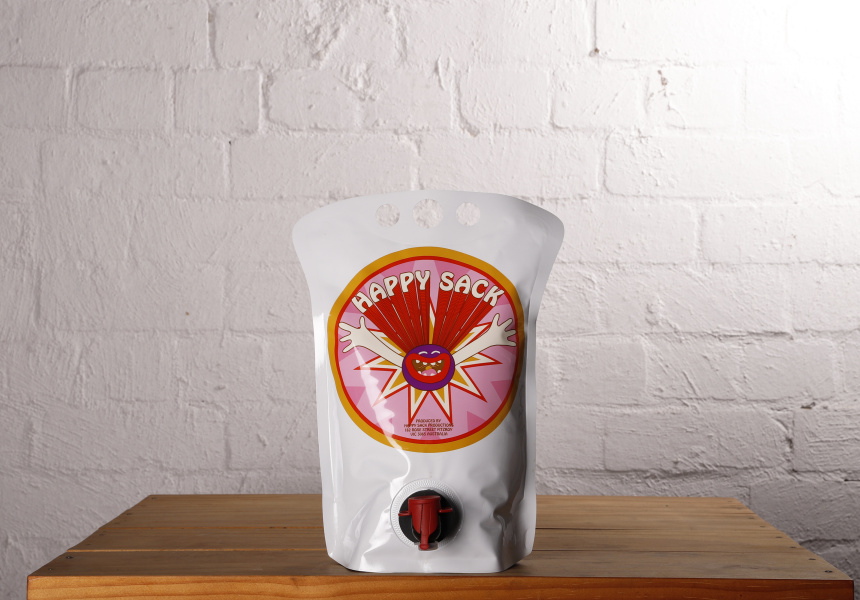 Blackhearts & Sparrows, Melbourne's leading wine retailer, has long made good drinking affordable by partnering with credible wineries for its house products. The Happy Sack is one such example. The 1.5-litre bags of Adelaide Hills rosé are a blend of non-traditional varieties, including arneis and zibbibo. The result is 15.4 standard drinks at $32, and it comes in a fancy bag with finger holes for an easy pour into a cup. A newer blend, dubbed "Red … ish" includes Victorian cabernet sauvignon and spicy white varieties. Happy Sacks are available online, or at Blackhearts stores in Abbotsford, Fitzroy, Fitzroy North, Kensington, Brunswick, Brunswick East, Prahran, Richmond, Windsor or the CBD.


Gonzo Vino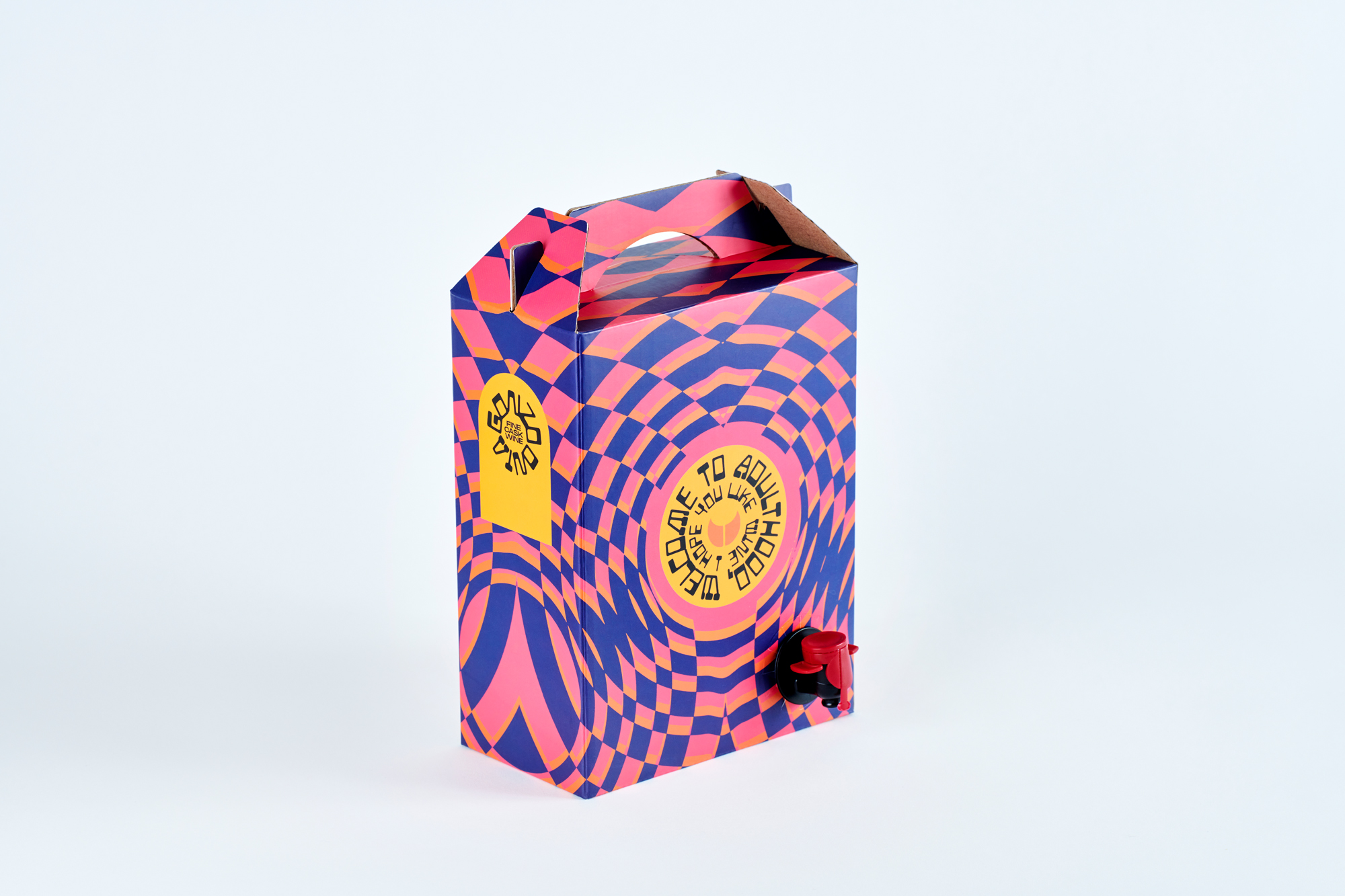 Would you like three litres of riesling or three litres of shiraz? Those are the current choices from Gonzo Vino, a nearly three-year-old winery that makes nothing but high-quality cask wine. And at $60 ($3 a glass), the current batch is about as cost effective as it gets. Both use fruit sourced from near Bendigo. If you go the riesling you're in for "brightness and lashings of Froot Loops", while the shiraz is like a "hot cross bun dunked in raspberry jam", according to the imaginative tasting notes. Behind the words and psychedelic boxes is Marcus Radny, a sommelier with experience at Vue de Monde and Royal Mail Hotel, who's now managing food and drink at Zagame's House Hotel in Carlton, including the attached wine bar, Lord Lygon. Through Gonzo Vino he sells direct to the public and offers same-day delivery to most of the inner city (see the full list of suburbs here). Otherwise you're looking at a couple of business days.


Seven Seeds cold filter cask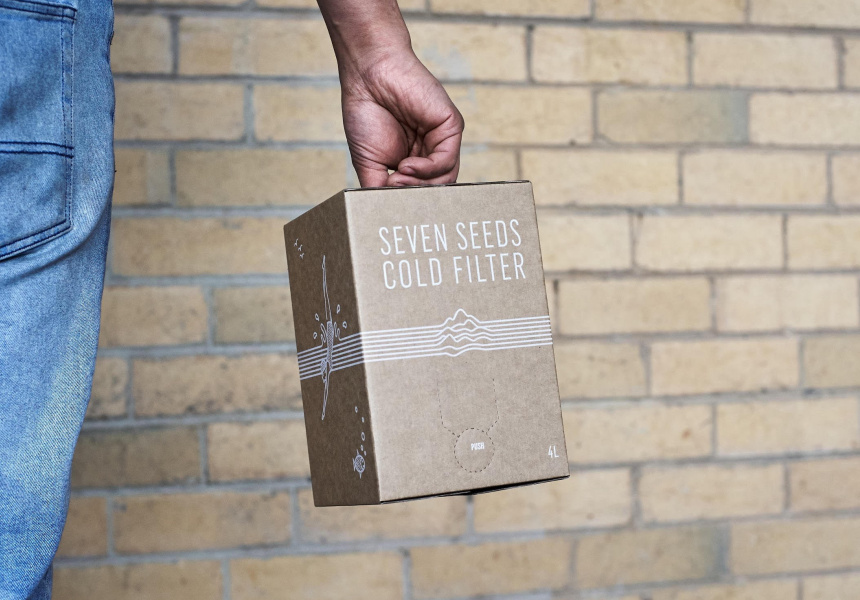 This four-litre cask, from Melbourne roaster Seven Seeds, is $40 and contains about 20 serves of black filter coffee that's brewed hot (to extract more flavour), then flash chilled. You can drink it straight up; with ice; or with a slice of orange, lemon or lime. It's also dynamite in cocktails. Try it with vodka, ginger beer and a slice of lime, for example. Available online or at Seven Seeds in Carlton.


St Ali Wide Awake cold brew concentrate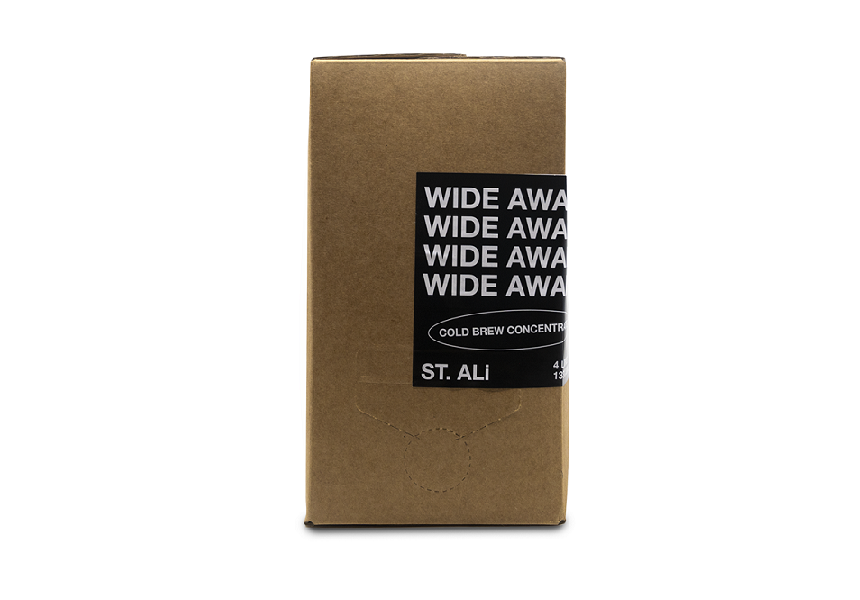 Don't make the mistake. This four-litre, $58 cask from South Melbourne roaster St Ali is not the same as the one above. It's filled with cold brew concentrate, which is more caffeinated than regular filter (not to mention darker and more intense). This guy contains about 80 serves of coffee – yes, four times as much – which you'll probably want to dilute a bit before drinking. But similar to the Seven Seeds version, it can be mixed with milk, ice, booze or anything else your heart desires.


Oud Beersel hibiscus-infused lambic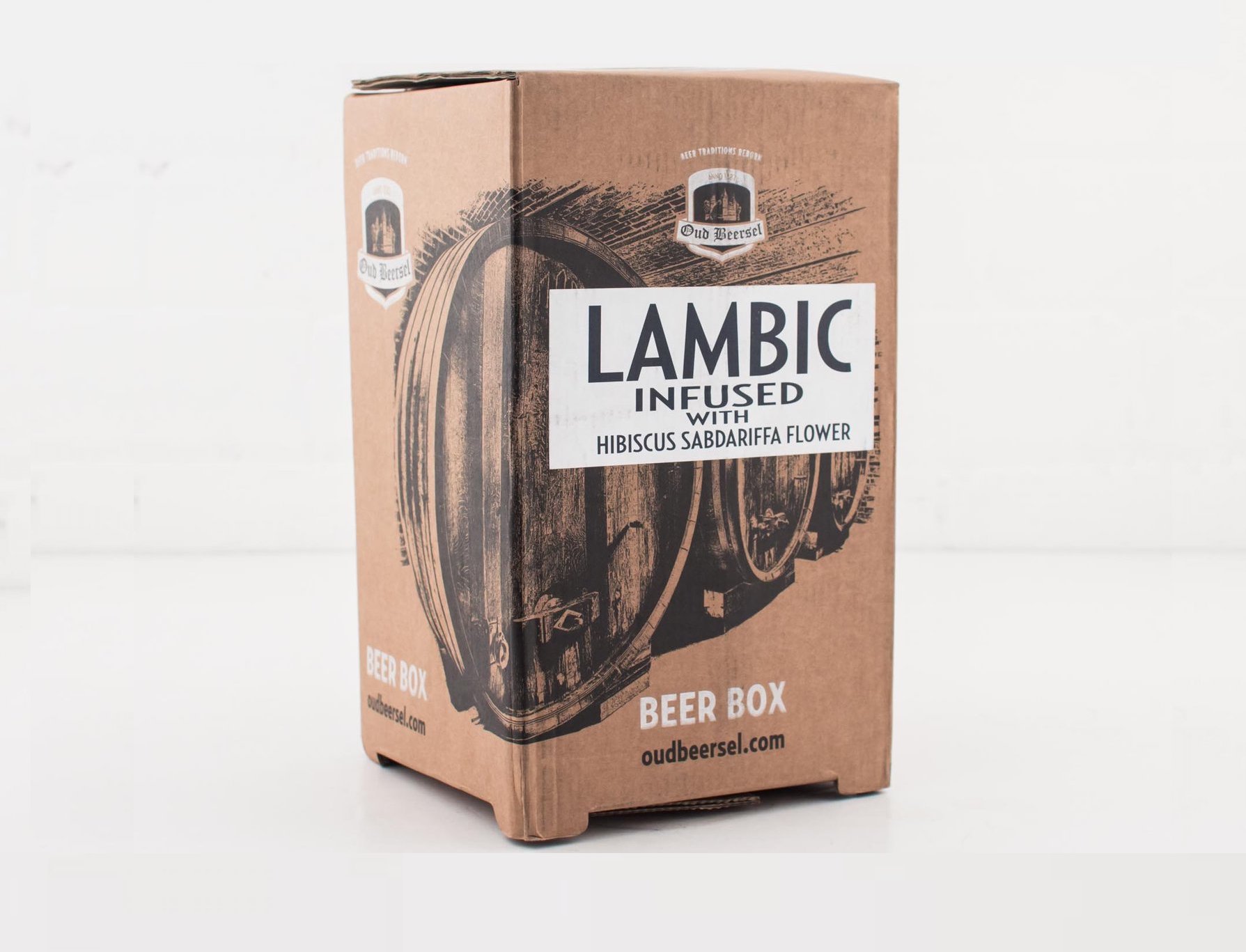 Trust Carwyn Cellars, Melbourne's most consistently excellent beer destination, to stock something this niche. Lambic is a traditional, barrel-aged Belgian beer that's fermented via exposure to wild yeasts and bacteria, resulting in a sour, puckering finish. And this particular one, which comes in a three-litre box, is made by Oud Beersel, a smallish operation founded in 1882. This is probably a bit hardcore for the average picnic, but for a group of dedicated beer-drinkers, it could be the highlight of the day. Buy online or at Carwyn Cellars in Thornbury.
Want more booze options? Check out our comprehensive guide to Melbourne's best alcohol delivery services.