Opening a restaurant is testing at the best of times – and 2021 was not the best of times.
The sheer number of outstanding openings this year is testament to the tenacity of Melbourne's hospitality industry. And while restaurants remain under immense pressure – now faced with widespread staff shortages – we raise a glass to every person helping create the magical dining experiences our lockdown selves dreamed about.
We want to call out the new restaurants that impressed us most in 2021 – whether spotlighting a cuisine we ought to be more familiar with, cleverly reimagining one we thought we knew (with the utmost respect for its traditions), or simply forging ahead at a time when failure seemed like it could very well be inevitable.
Broadsheet Access members get special tables at busy restaurants, tickets to exclusive events and discounts on food, coffee, brand offers and more.
Find out more
Here are nine of the best to show your support to. See you there.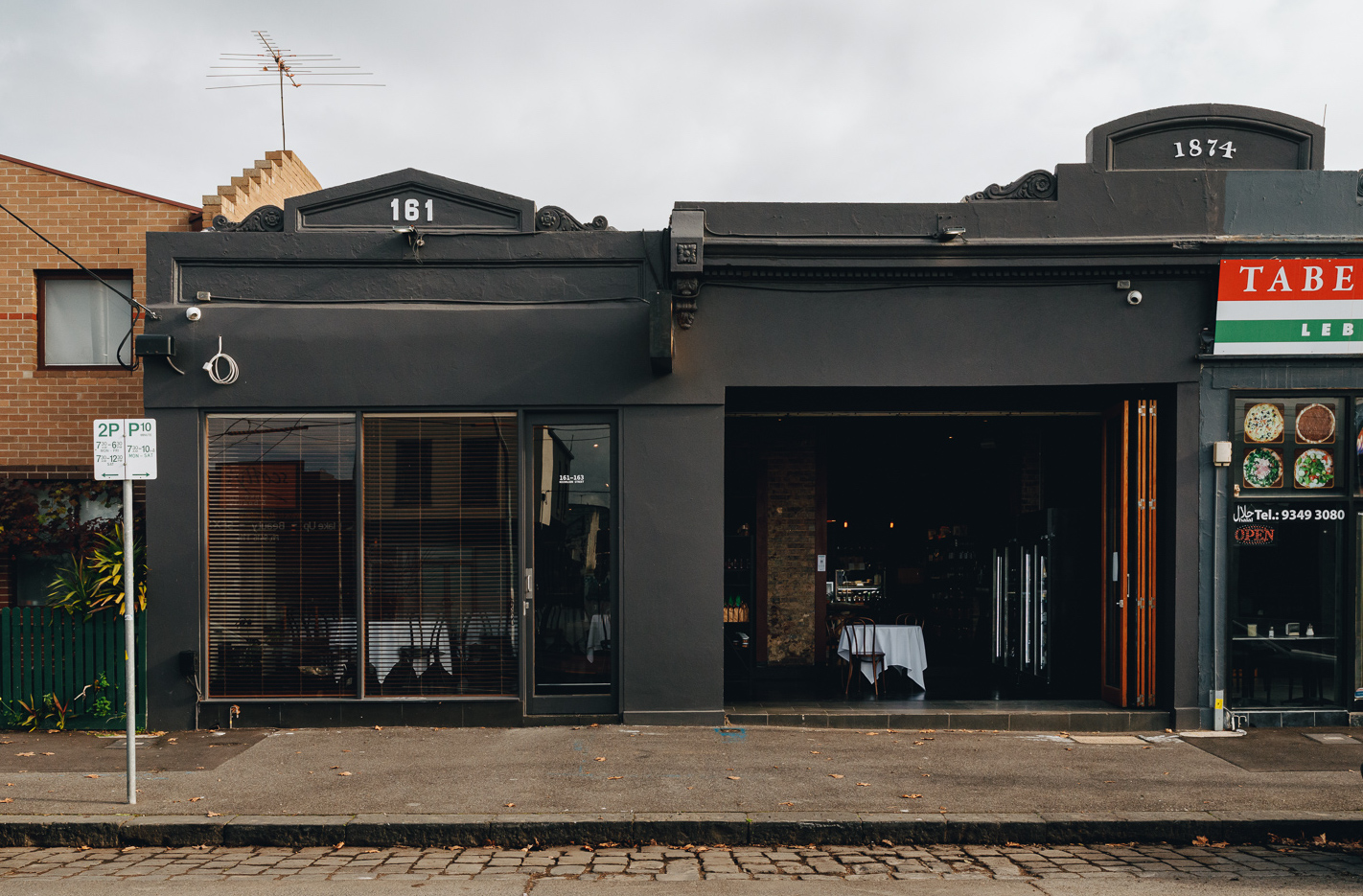 Carlton's new pasta paradise opened on Nicholson Street in early 2021, but liquor-licensing delays meant it wasn't able to serve booze for months. But now it's all systems go, and there's a helluva lot to love about it. Most importantly, Al Dente is a visa-holder – and lockdown – success story. It was originally a pasta-delivery service set up by Italian-born chef Andrea Vignali when he was stood down from his job at Melbourne institution Grossi Florentino during lockdown. Now it's a swish, fully fledged restaurant serving popular spanner-crab ravioli, and tortellini with fillings such as cacio e pepe or duck, plus house-made pasta and sauces to-go. But it's not all pasta: find beautifully executed scallops that'll make you order seconds, and a standout torta sabbiosa.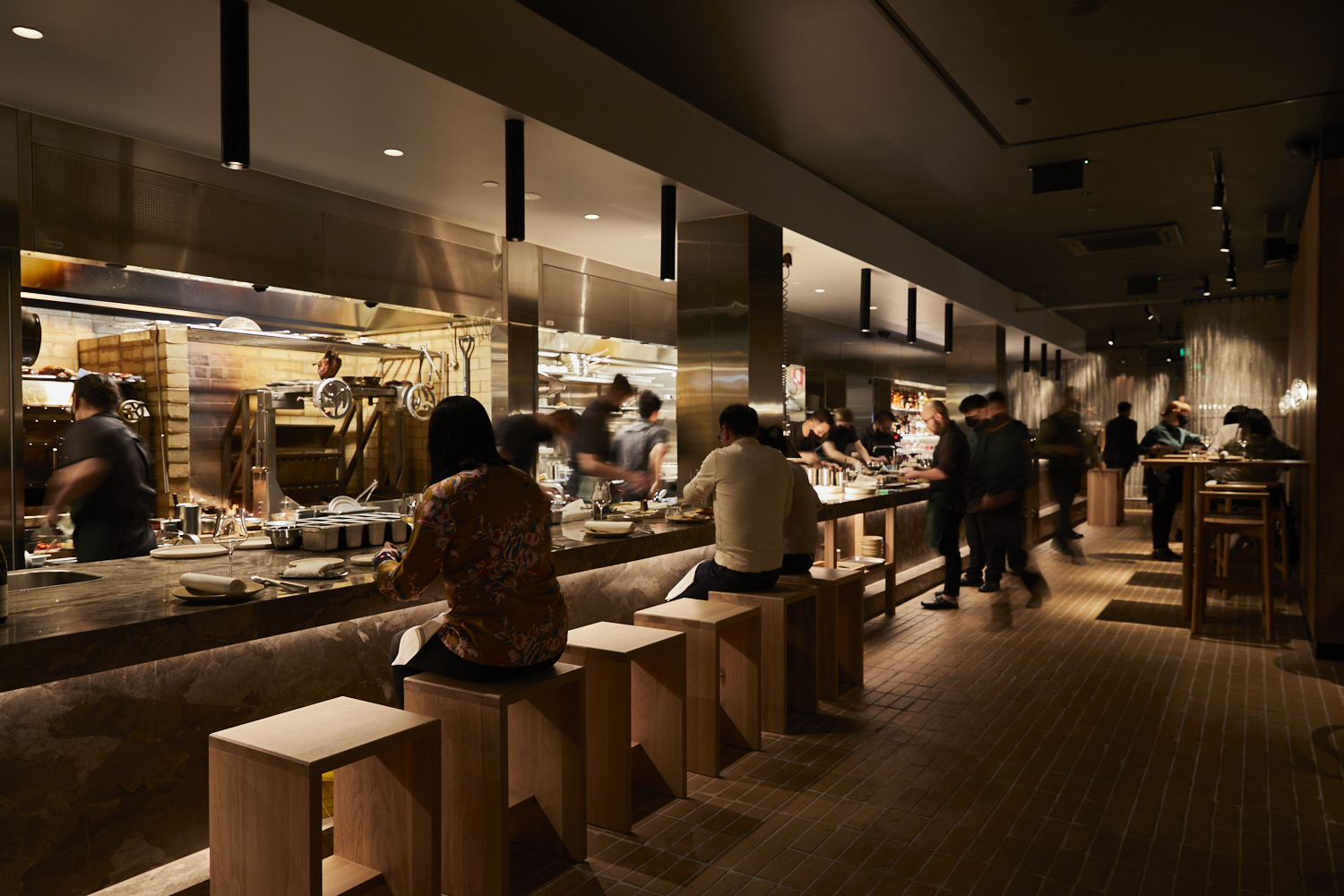 Southeast Asian flavours, native Australian ingredients and ancient techniques intersect at this highly anticipated new CBD restaurant, by a star chef who knows how to nail the formula: Khanh Nguyen, the man behind Sunda. In sultry, shadowy surrounds, enjoy playful riffs on classics – like banh mi, Peking duck and mi goreng. But not in ways that feel gimmicky, thanks to "precision, technique and an obvious respect for the source material", as Broadsheet editor Chynna Santos so perfectly put it. There's also an unexpectedly extraordinary duck-sausage sanga, for which Nguyen pulled inspo from both Vietnamese nem nuong (grilled pork sausage) and Bunnings snags.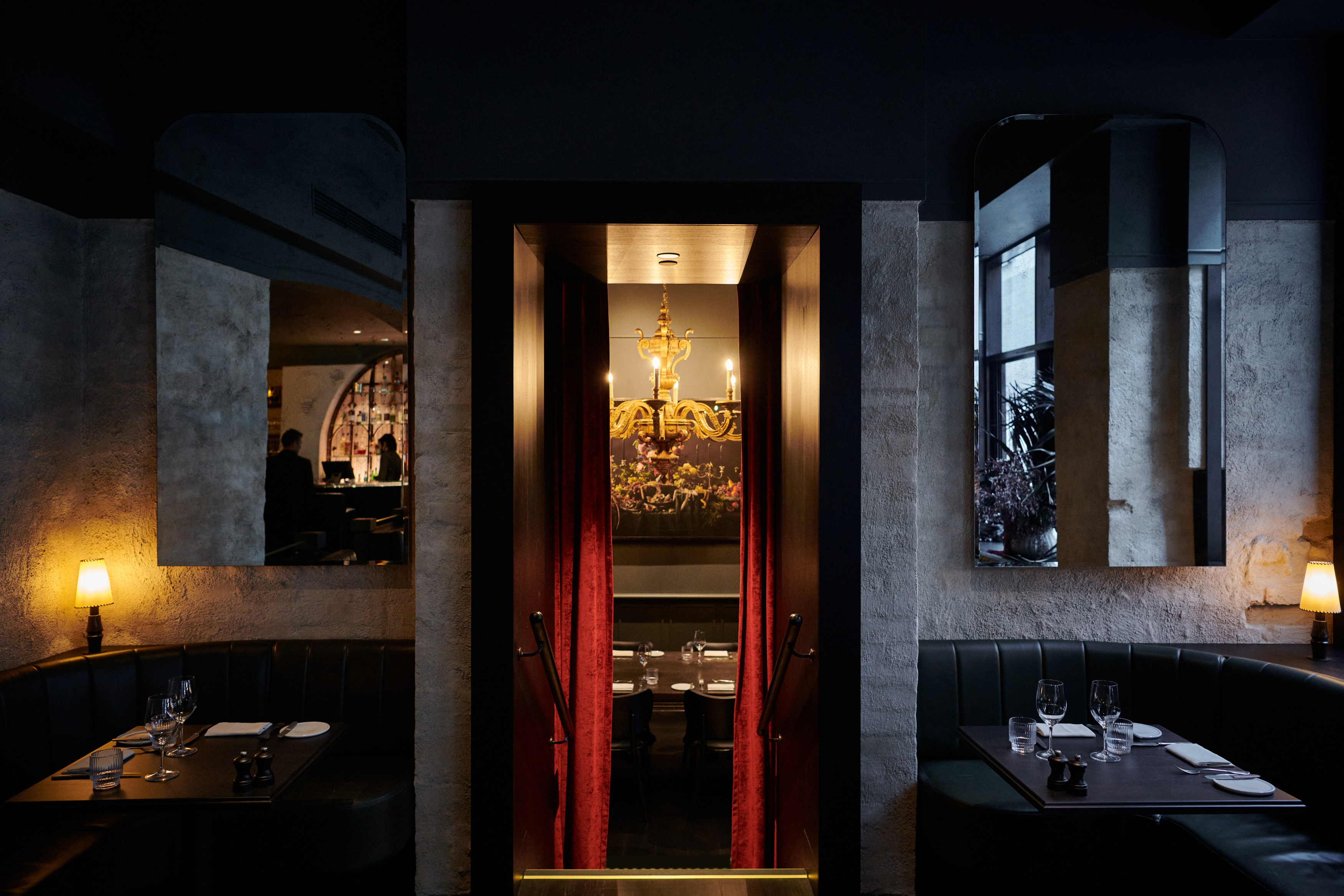 With ritzy deep-green marble, dramatic arched windows and candelabras throughout, Scott Pickett's latest brings old-world European elegance to a heritage-listed CBD building. It hits you the moment the doors open, and your eyes adjust to the dim lighting in the historic Normanby Chambers on Little Collins Street. (Pickett says it's inspired by "those wonderful bistros in the backstreets of Paris".) Led by Merricote's Rob Kabboord, the kitchen turns out extravagant charcuterie platters; pillowy ricotta gnocchi; and lavish grill-for-one and grill-for-two options. Also on the menu: a few types of caviar, with buckwheat blini and classic condiments, available by the gram or tin.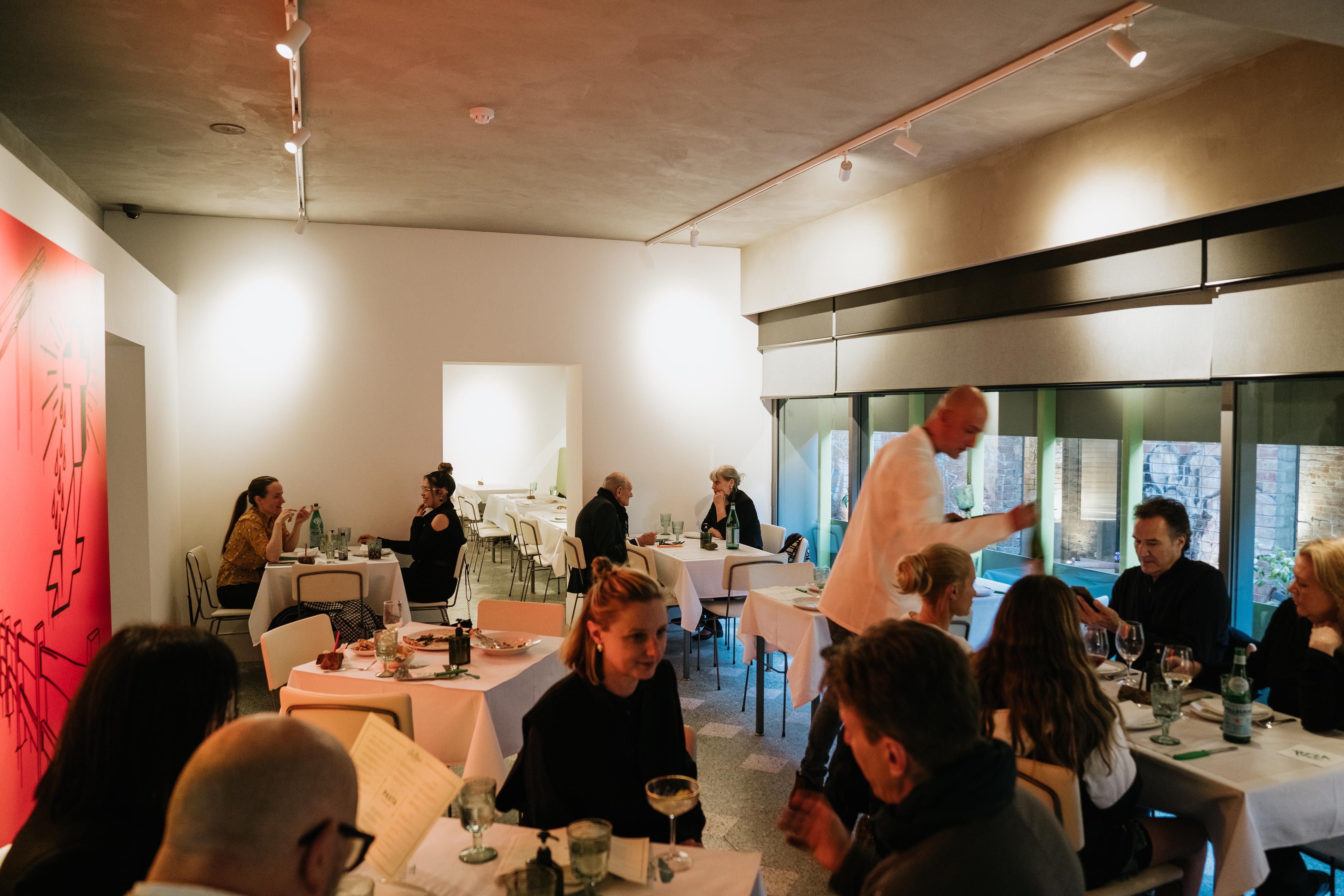 Easily the pizzeria of the year, this is a grand homage to Carlton's Italian heritage. And it's the first foray into pizza for Rinaldo "Ronnie" Di Stasio and Mallory Wall – the prolific pair behind Cafe Di Stasio in St Kilda and the inimitable Di Stasio Citta. There are nine pizzas on the tick-box menu, from a classic margherita to another with lobster, lard, fior di latte and herbs. And the fior di latte soft serve is an essential meal-ender. As with Citta, it seamlessly blurs the line between restaurant and art gallery; the green-toned interior is studded with works by Reko Rennie and Shaun Gladwell. But meander down a gravel path outside to find a "secret garden" with a 17th-century Italian stone fountain. It could be an entirely different restaurant – or country – but it's definitely one of the best new spots to have a spritz this summer.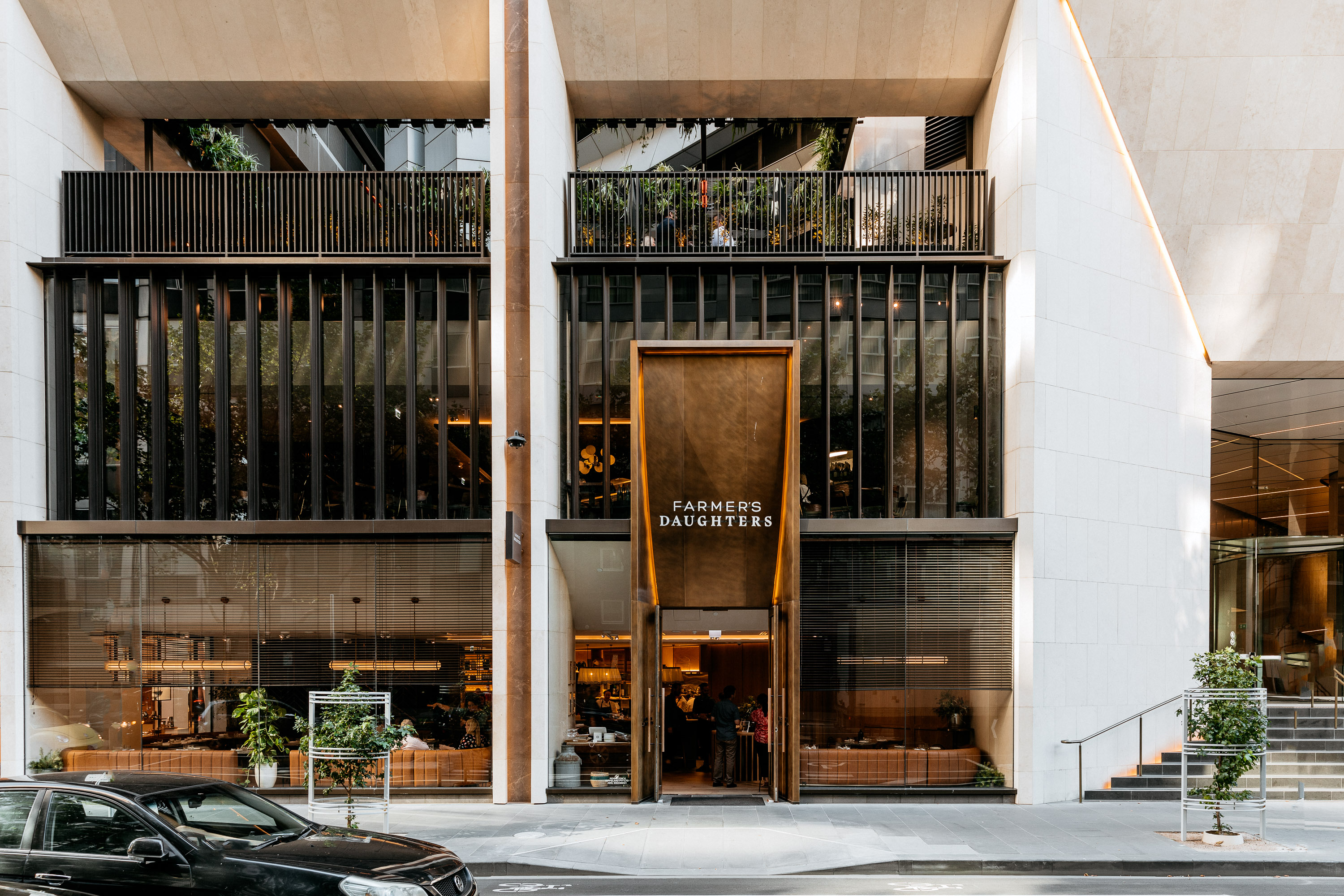 Four years in the making, Farmers Daughters is ex-Pastuso chef Alejandro Saravia's three-storey love letter to Gippsland – smack bang in the middle of Melbourne at the burgeoning 80 Collins precinct. Here, the celebrated, locally based Peruvian chef puts his roots aside to showcase his obsession with the Victorian region's produce and the people behind it. On the ground floor is a casual, grab-and-go deli serving pies and house-cured meats. Next is the suave restaurant powered by a smoky "campfire kitchen", with delicately roasted alpine trout and sugarloaf cabbage. And up top is a calming, greenhouse-like rooftop oasis with a "very dirty" Martini.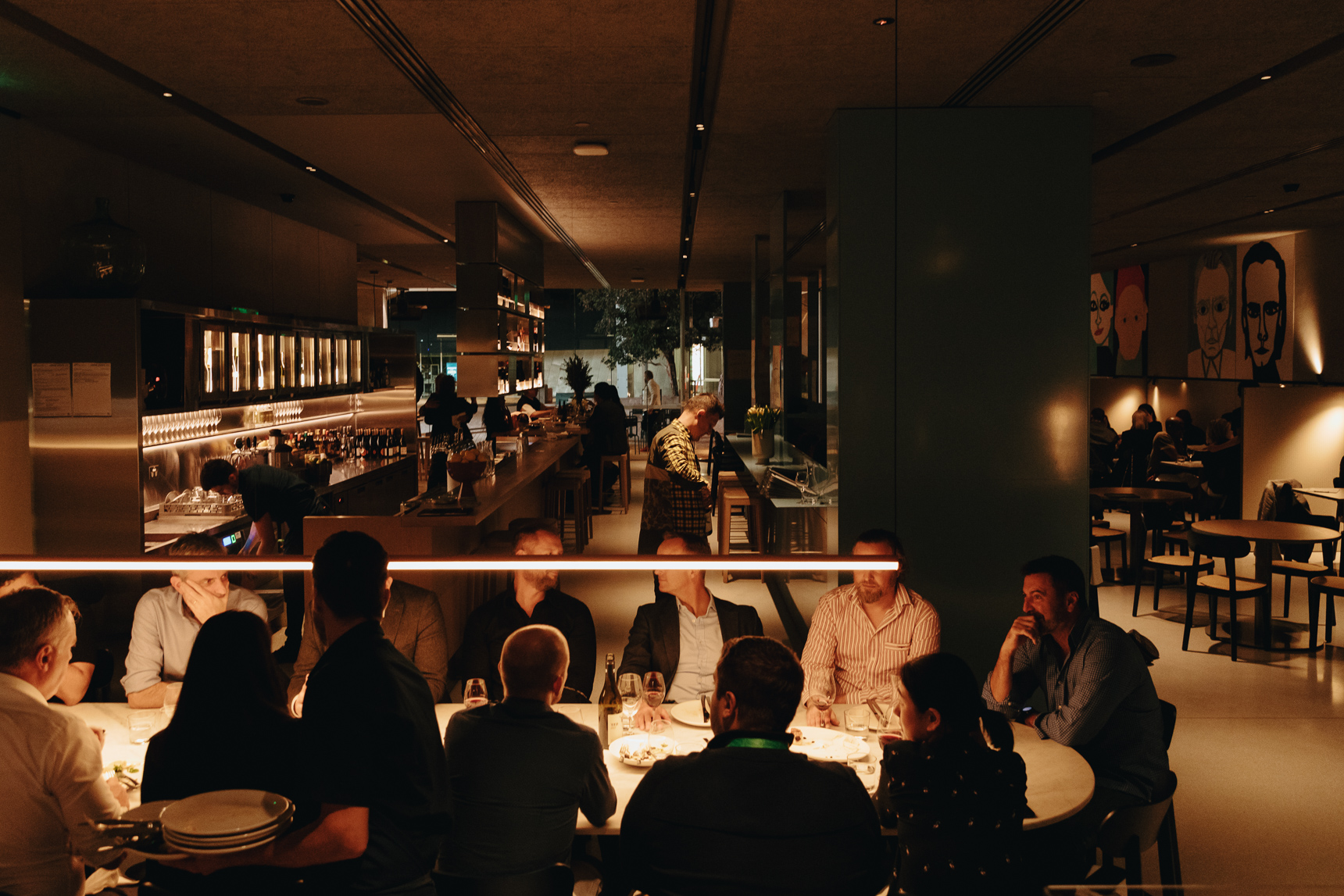 This is a next-level museum restaurant. At the recently reopened Australian Centre for the Moving Image (Acmi) in Fed Square, celebrity chef Karen Martini helms an elegantly understated all-day diner turning out uncomplicated, "gutsy" dishes that lean European but tap into what's trending in Melbourne. That means a sandwich, of course – it's a white-bread number with crumbed fish, crisp iceberg and a slathering of tartare, which Martini regularly ate for lunch during lockdown. (The fancified Filet-o-Fish is one of the city's best new sandwiches.) Other highlights: potato focaccia with a Noma edge, red-pepper Gilda pintxos and a spring paccheroni (with peas, ricotta and mint oil). Go with a big enough group to occupy the sprawling back table.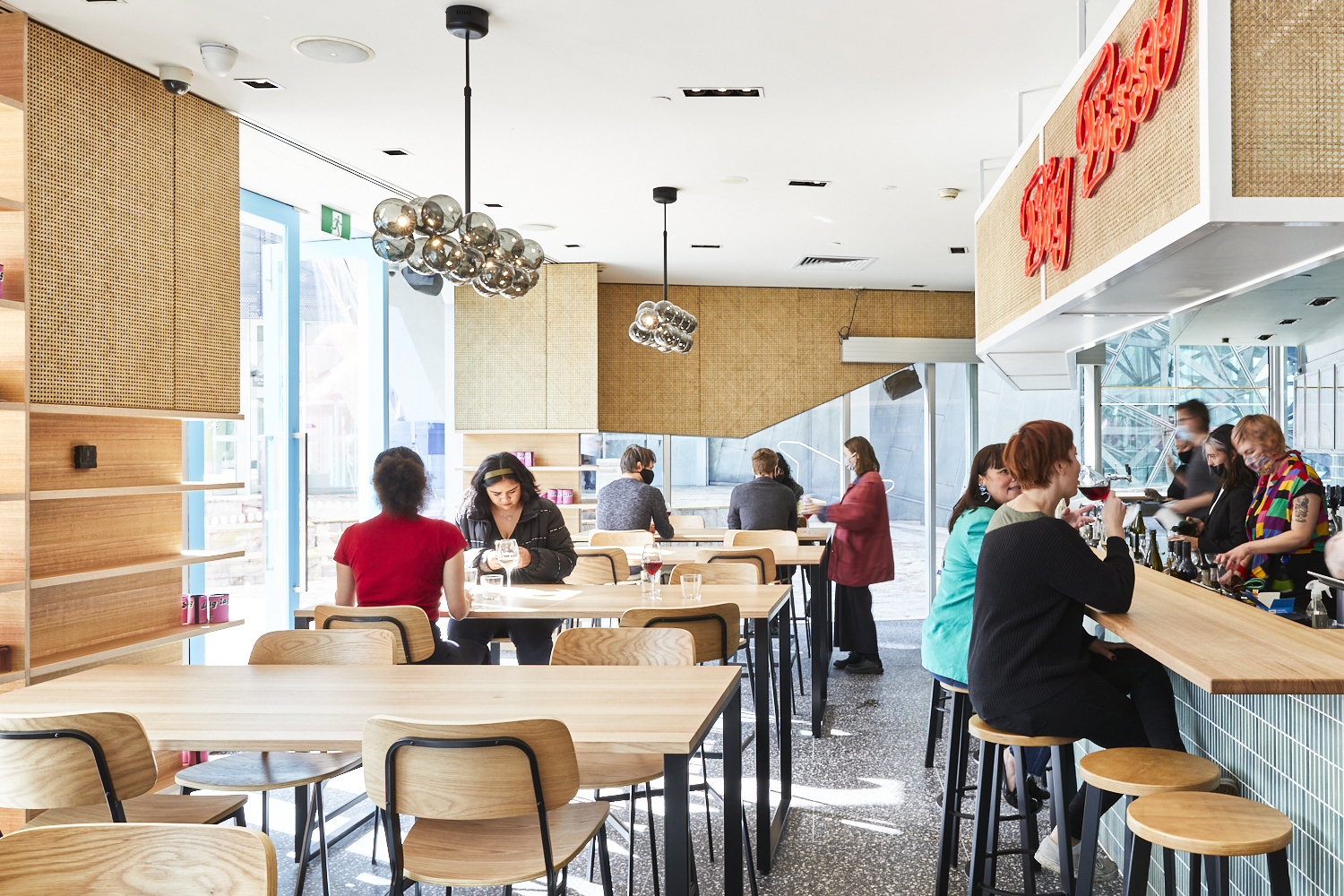 With her snug Yarraville cafe Mabu Mabu, chef Nornie Bero has been making indigenous food more accessible to Melburnians for years – sprinkling saltbush, strawberry gum, wattleseed, lemon aspen, pepperberry and other native ingredients through eggs, tacos and fried chicken. But she now has a second, bigger platform for her indigenous-food advocacy – in Fed Square, on the land of the Wurundjeri people. Bero is from Mer Island in the Torres Strait, and her new all-day diner and bar, Big Esso, is all about the food she grew up with. Expect tamarind pippies, buckets of chargrilled prawns, and fried crocodile (it's more comparable to fried chicken than you might think) with saltbush and pepperberry. A small retail area sells products from Mabu Mabu's Indigenous-owned partners, as well as house-made hot sauces, seasonings, spice mixes and teas to take home.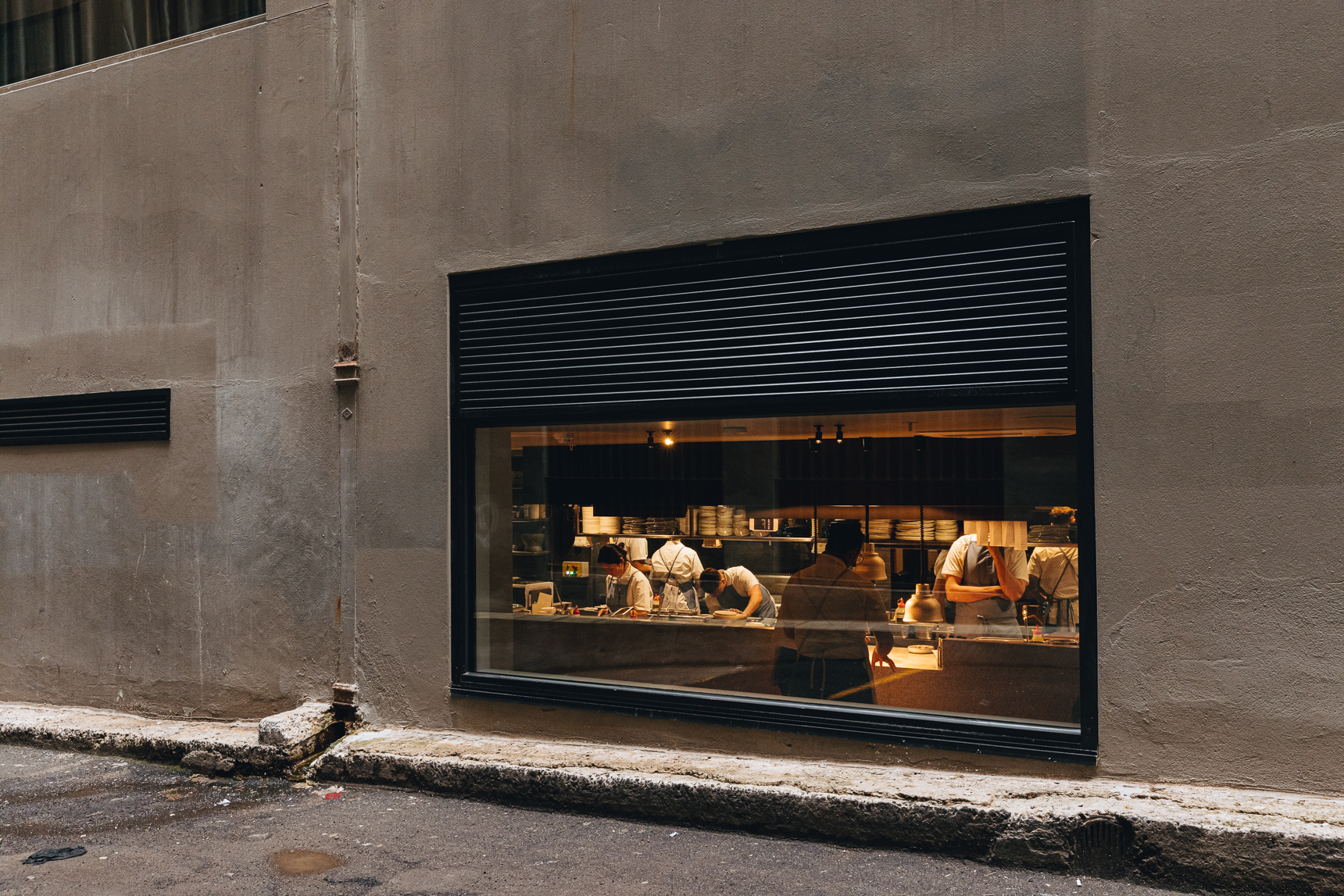 Perseverance in the face of a fire, pandemic and burnout has finally landed Sydney stalwart Nomad's clever, considered cooking on Flinders Lane. "It's been brutal, to say the least," says executive chef Jacqui Challinor. With owners Al and Rebecca Yazbek, she's replicated the heart of Nomad in Melbourne. The menu is still centred on flames. Produce remains local. There are half a dozen of the Sydney original's signature dishes (including the kingfish ceviche with avocado, finger lime and coriander crackers). But the rest of the menu is dedicated to new dishes and hybrid versions of old favourites that use Victorian produce, which Challinor is undeniably obsessed with. In the former Ezard space, the sophisticated fit-out maintains its bones but spotlights the open kitchen and adjacent charcuterie display (Nomad is renowned in Sydney for its in-house charcuterie program).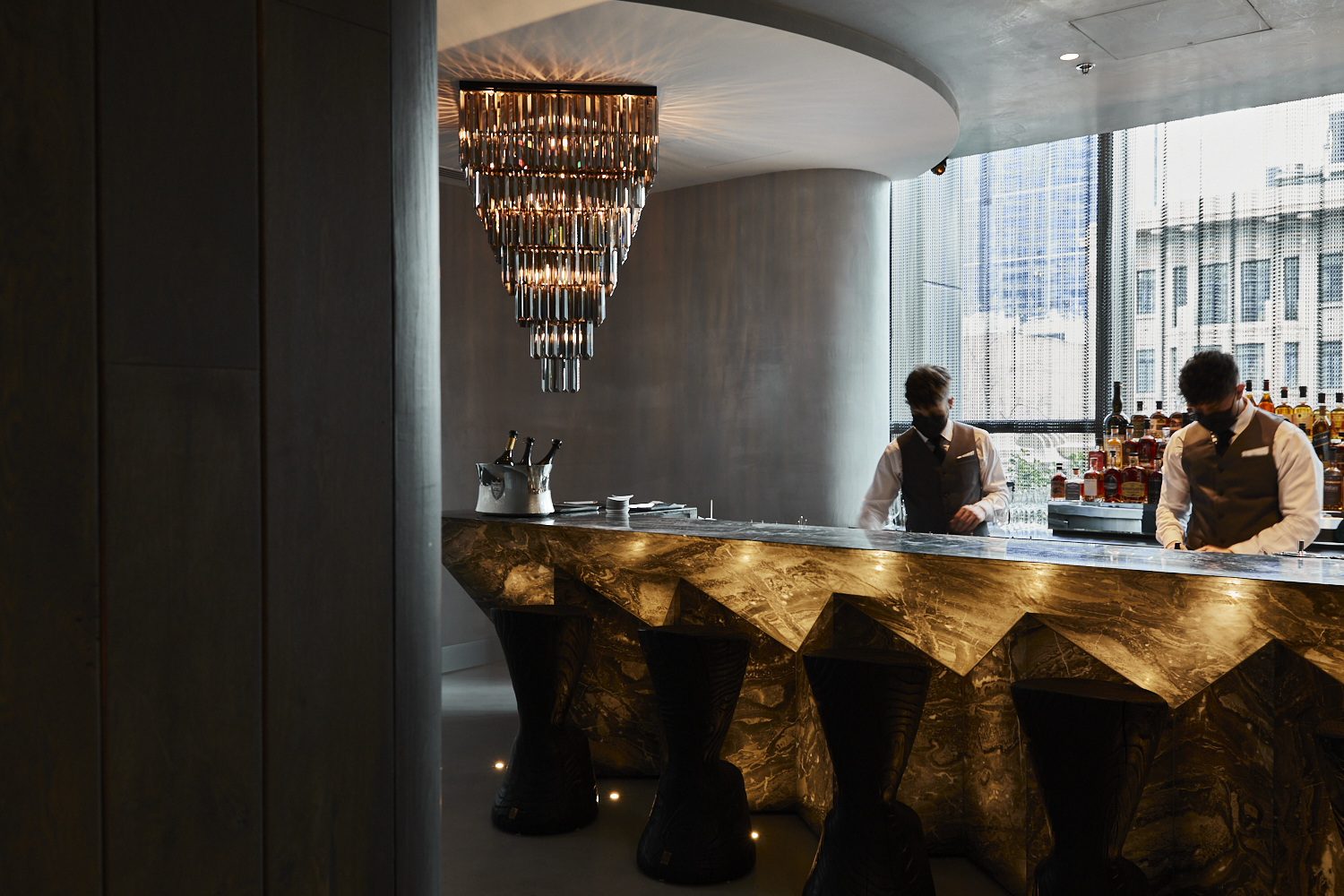 Turning four years of anticipation into action, Chris Lucas's Society emerged as the culinary tour de force we were expecting. But when it opened in August, we had less than a week to experience it before lockdown 6.0, during which chef Martin Benn and partner Vicki Wild announced their departure. Though the team at the top looks a little different, the show goes on. In the opulent dining room, intricate Japanese-inspired dishes are served beneath crystal-clad chandeliers, or you can perch at the angular marble bar with a caviar-pretzel-accompanied Martini. And in November, Yakimono lit up next door. Big, bold and boisterous, it's "Lucas's take on Tokyo, in Melbourne – with the volume turned up", as Sofia Levin wrote. It's inspired by Japan, powered by fire and designed for late-night lingering.
Honourable mentions
After seven years in South Yarra, French brasserie Entrecote has found a new, more grown-up home. Alongside the signature dishes, there's now a roving caviar and vodka trolley, a raw seafood bar, a late-night supper menu and cocktails from the brain behind Romeo Lane. And Borneo-born chef Esca Khoo – who cut his teeth at some of Australia's finest diners – is envisioning the future of Asian-Australian dining at Miss Mi, where his heritage, upbringing and culinary experiences all roll into one.
Coming soon
Slated to open in December is Shannon Martinez's vast vegan hub, which will incorporate a restaurant, deli, grocer and cafeteria-style station (with a vegan carvery). It's the new home of Smith & Daughters and Smith & Deli, in a space that's double their combined size. By a master of plant-based cooking, the scope of this project says a lot about the upward trajectory of vegan food in Australia.
Additional reporting by Chynna Santos, Stephanie Vigilante, Sofia Levin and Quincy Malesovas.
Find our list of the best cafe openings of 2021 here.
Want a reminder of the best restaurant openings of 2020? Find our list here. And, of course, we're not all about the new: here are our guides to the best Japanese, Italian and Thai restaurants in Melbourne.