Lockdowns wreaked havoc again this year, throwing even the best laid plans into disarray.
But the new cafe openings still came in thick and fast, with operators forging ahead with determination against the odds. Some arrived mid-lockdown, while others were forced into the takeaway game in their infancy.
Regardless of the circumstances, though, we got lucky with this year's crop of newcomers. They brought handheld wonders – sangas, baked goods and even stunning sushi – that made lockdown more bearable and earned a permanent place on our cafe rotations.
Save 20% when you buy two or more Broadsheet books. Order now to make sure they arrive in time for Christmas.
SHOP NOW
Here are 10 of our favourites, with some honourable mentions and audience picks.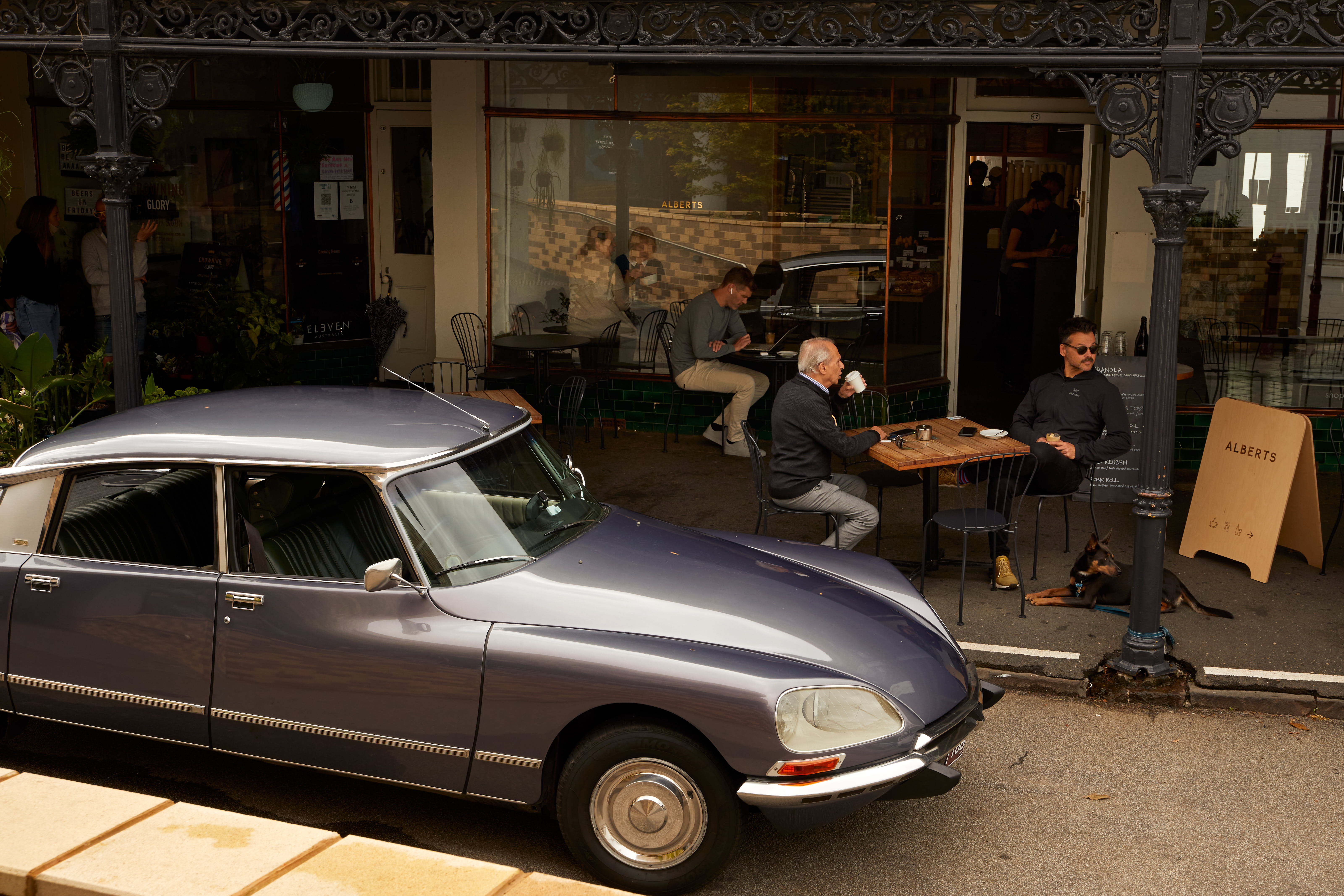 In the thick of lockdown 6.0, Albert's – a quaint cafe by day and (now) cosy wine bar by night – took up residence in an old Victorian-era building on Morey Street, behind Armadale's heritage-listed Kings Arcade. And despite – or maybe because of – its opening in lockdown, it's fast becoming a local favourite. There's an old-timey charm to the place as well as a simple but stellar menu, which includes handheld creations such as New York-style Reubens and smoked-salmon bagels with pickled-onion-and-herb schmear. Plus, rotating salads and a tight selection of house-made baked goods. As the afternoon rolls on, the wine bar side of things kicks in – that means fancy bar snacks.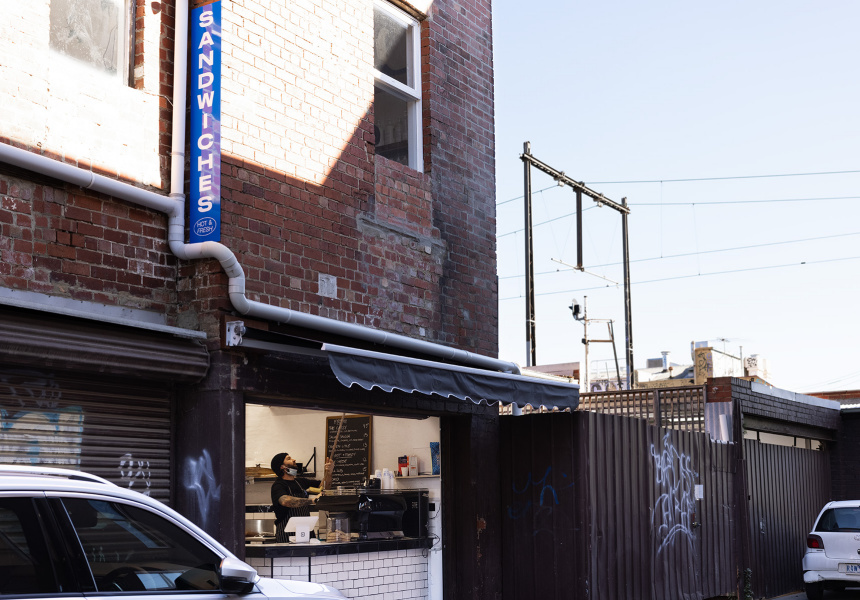 Balaclava wine bar Pretty Little is known for its dainty, delicate dishes. But out back – in a converted garage, down an inconspicuous laneway – the team is doing things differently. They've transformed it into Bala Sanga, a new hole-in-the-wall sandwich shop, centred on slightly heartier and significantly more casual food than what's served at Pretty Little by night. "Part of the charm of it is that it's hidden," owner Mike Byard says. "Finding it is half the fun." The once cobweb-covered space is now a no-frills shopfront with a tile-lined bench, a sandwich press and a few bar stools. Seek it out for hoagies layered up with all sorts of deli meats (and pickles); meatball subs slathered with garlic butter, and more.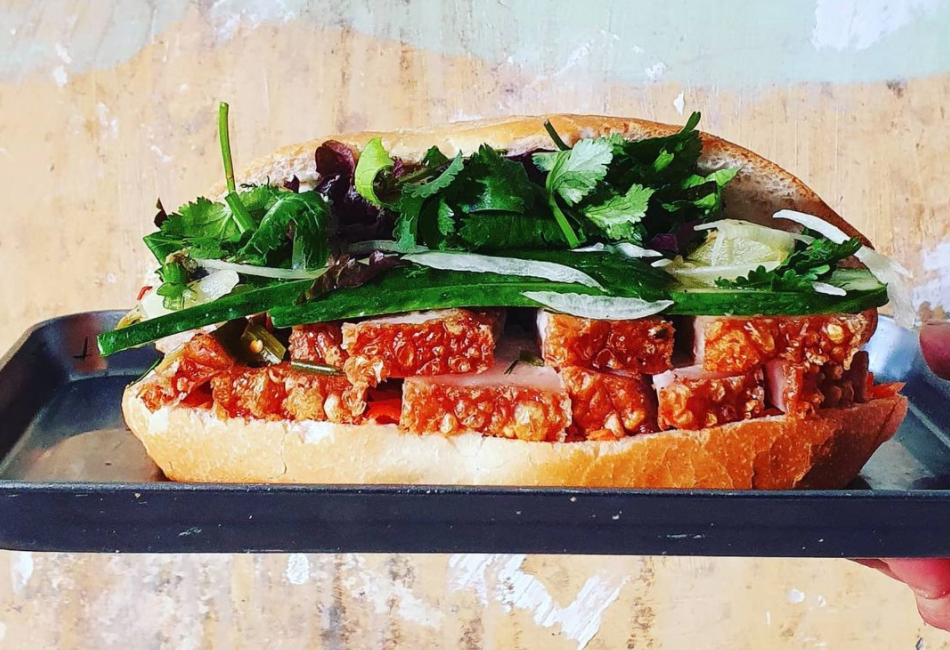 The opening week of Ca Com –Anchovy's dedicated banh mi bar – was a roller-coaster for owners Thi Le and Jia-Yen Lee. "We went from being an exposure site, to closing, to opening a new venue and then back to takeaway," Le tells Broadsheet. "It's been pretty full-on." But their lockdown pop-up now has its own permanent shopfront alongside their modern Vietnamese restaurant. A blazing woodfire hearth turns out fillings such as turmeric chicken, jungle pork sausage and Manchurian pumpkin, which are piled high in crusty baguettes. And they caught the attention of Etta head chef Rosheen Kaul, who is an advocate for "ungracefully hoovering" them. Agreed.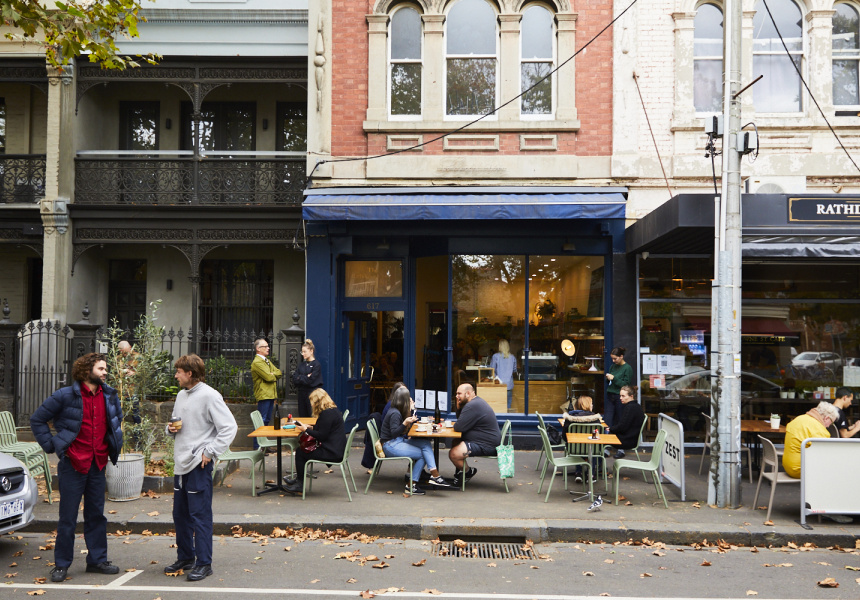 Part of Carlton North's leafy Rathdowne Village, Florian might be new, but it's got an old soul. With a relaxed, unpretentious feel reminiscent of the pre-Instagram era, it cemented itself as worth-lining-up-for just weeks after it opened in early 2021. It's got a pared back, produce-driven menu that favours simplicity and looks different day to day, though a few dishes aren't going anywhere. That includes the standout gravlax, with cured Tasmanian salmon, whipped ricotta, a soft-boiled egg, tarragon, radish and rye; and the signature "eggs Florian", a take on eggs Florentine, which is served on a base of Austro rye and topped with soft-boiled eggs, kale, Comté and creamy bearnaise sauce.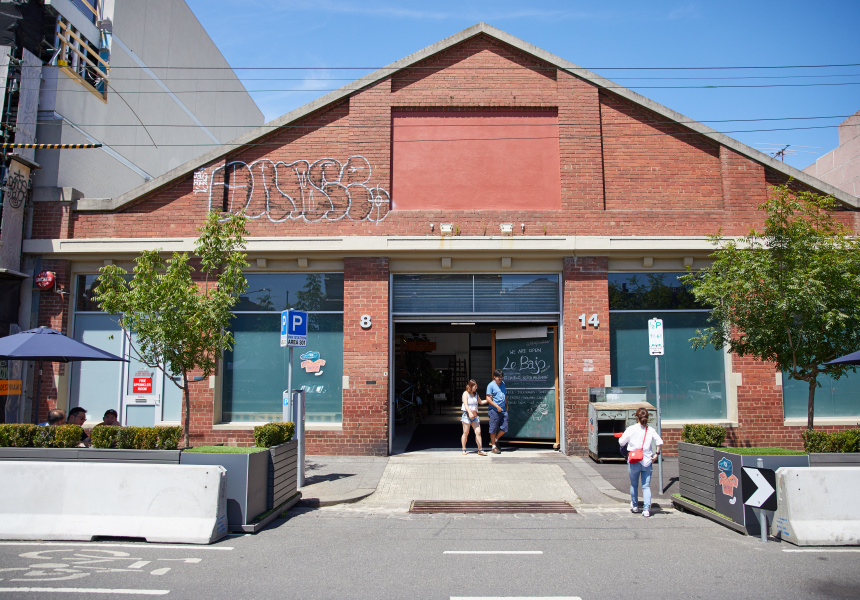 One of Broadsheet's most read cafe-opening stories of the year focuses on this sando-centric Japanese cafe in a North Melbourne warehouse, billowing with greenery. Here, almost everything revolves around fluffy house-baked shokupan (which you can also get to take away). Traditionalists tend to go for the saucy fried-chicken katsu sando with cabbage and house-made miso sauce, but less well-known are the fruit sandos – whipped cream and sliced strawberries, kiwifruit and mango encased by crustless shokupan. Behind Le Bajo is one of the founders of Bali's Potato Head Beach Club – and it shares a space with his impressive old-school car collection.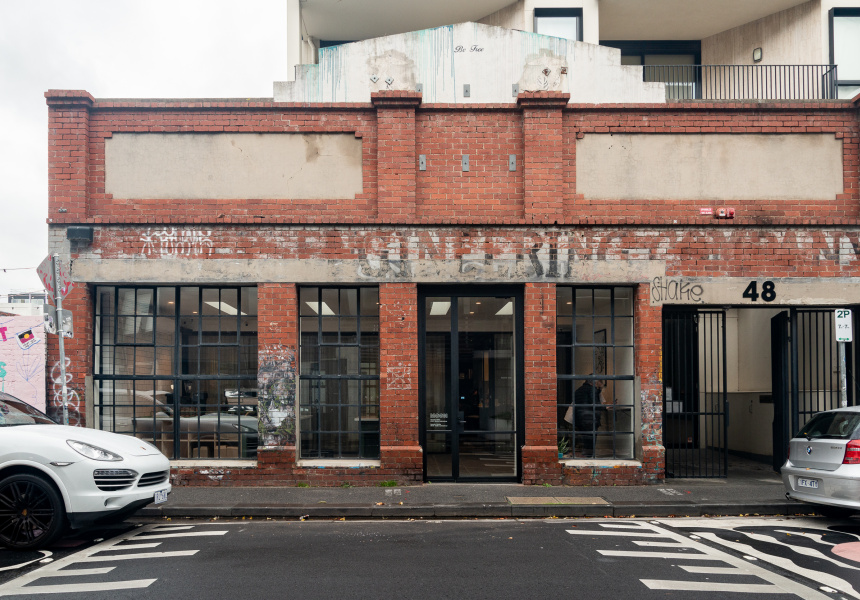 Kate Reid's Lune is synonymous with croissants. (World-famous ones at that.) But her new pastry shop, Moon, which opened just a few blocks from Lune in May, orbits around crullers. Inspired by those served at Daily Provisions in New York's Union Square, they're essentially deep-fried choux pastry that's twisty and crispy on the outside, and not at all what you'd expect on the inside – custardy, almost like a soft canelé. Half a dozen flavours are available at any given time, with menu mainstays in cinnamon sugar, vanilla glaze and chocolate glaze. Crullers aren't new to Melbourne, though. Shortstop, Doughboys and Rustica have been frying them on the side for years, but they still fly under the radar.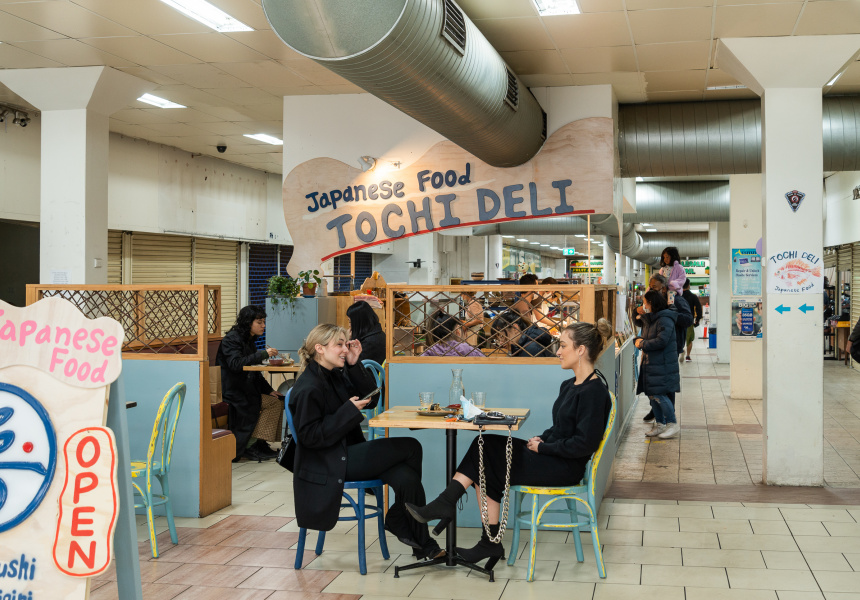 Shingo Tochimoto worked in his grandfather's sushi restaurant in Tokyo for more than 10 years. Now, with his partner Rena, he's bringing what he learned to a real-deal Japanese stall in Brunswick Market. Shingo does each day's prep, slicing and dicing with the kind of precision that only comes with years of practice. "We wanted to take the traditional Japanese food we enjoy eating and make it affordable," he tells Broadsheet. At Tochi Deli, the friendly couple serves all sorts of ocean-fresh nigiri and sushi, plus miso-salmon onigiri, agedashi tofu donburi and warming curry udon. Rena handwrites the menus and sculpts and paints 3D models of each dish for display.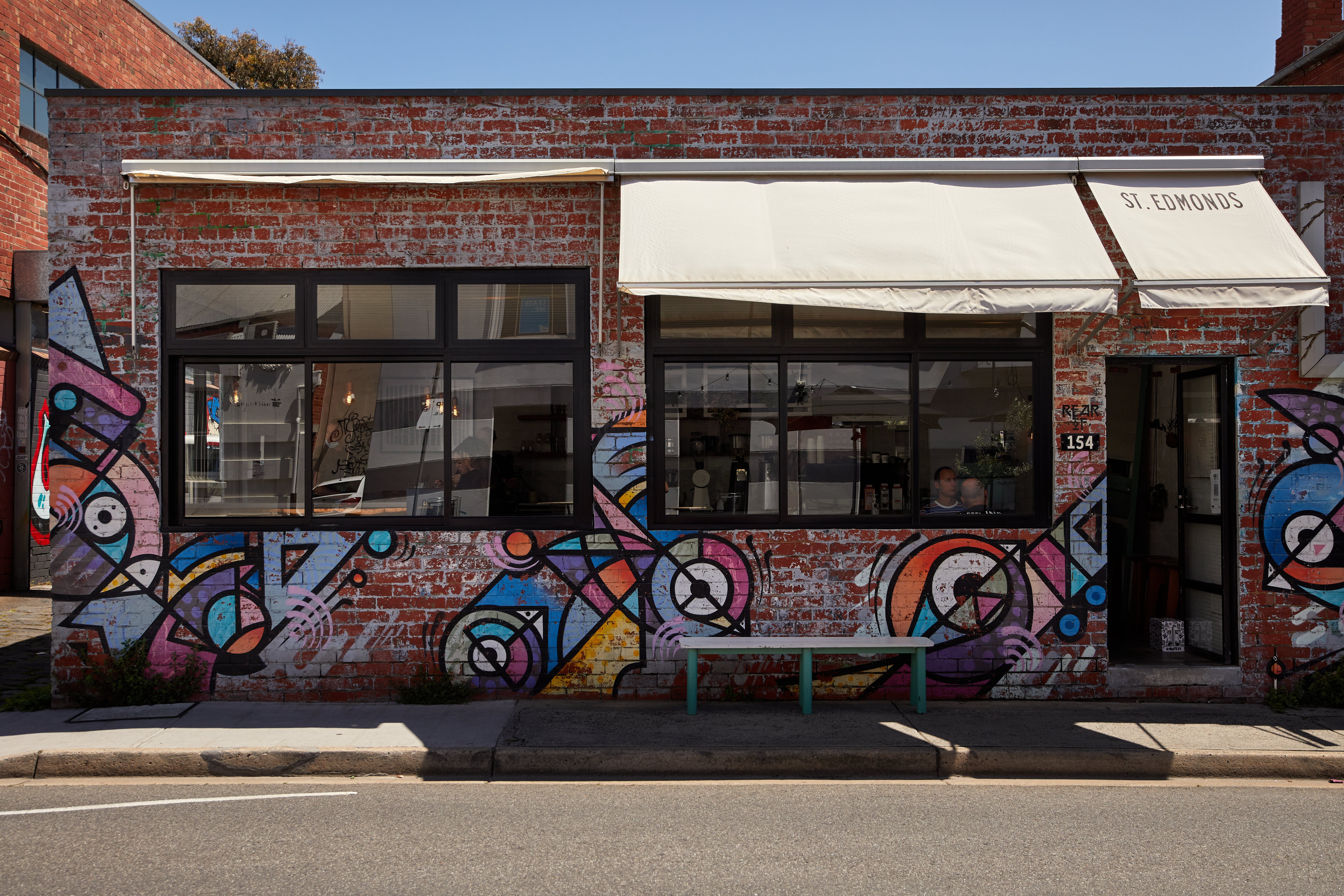 There are only six seats and three dishes at Uminono, a tiny sushi-bar-within-a-cafe by classically trained French chef Arnaud Laidebeur. The main event? Chirashi: a variety of sashimi – Ora King salmon, Hiramasa kingfish and more – scattered over lightly sweetened sushi rice seasoned with salt and vinegar. But it's more than just a plate of food for Laidebeur; the way he talks about each ingredient shows his reverence for the fish and produce. And as for its location, inside Prahran's St Edmonds? "It's bizarre at first, sitting at a sushi bar surrounded by other diners sipping coffee and enjoying their brunches," Broadsheet editor Chynna Santos wrote. "But when the fish comes out and the team starts carefully slicing each one to order, the cafe fades into the background."
Indonesian chef Barry Susanto began making sandwiches inspired by home for his co-workers at Yarraville fine diner Navi, where he worked as a sous chef. Now he's serving them at his own snug, laid-back corner store – Warkop – on a Richmond backstreet (only 500 metres from the suburb's reigning sandwich king, Hector's Deli). The star is an aromatic, packs-a-punch chicken taliwang sanga, which channels a charry regional specialty Susanto tried on his travels to Lombok. There's also a beef pastrami with coconutty rendang sauce, a smoked-salmon bagel, and a soft, grilled brioche with custard-like coconut jam.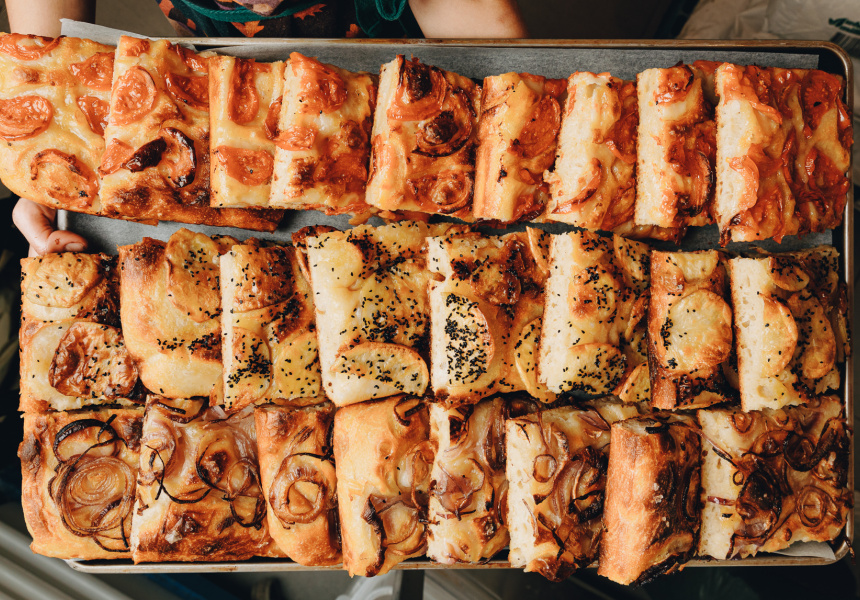 Maaryasha Werdiger's sourdough obsession was so all-consuming she converted the kitchen and garage of her Elsternwick home into a makeshift micro-bakery. But this year the beloved baker moved her (entirely kosher) operation to a separate, permanent shopfront in Ripponlea – much to her family's delight. While she's no longer lifting her roller door to sell sourdough, just as before, she's regularly pulling crowds. The menu changes often, with a few constants: loaves of sourdough; pillowy, dimpled focaccia with rotating toppings; thick sesame rings; and swirly chocolate babka. "Babka is a staple in the Jewish community," says Werdiger. "You have it every week."
Honourable mentions
This year proved a sequel can be just as good as the original, with some of the city's most proficient operators opening second spots. That includes Hector's Deli, Baker Bleu and Mork (in a tiny converted lift shaft), plus Andrew McConnell's Morning Market, the mint-green Bread Club and brekkie-burg-haven Egglab.
Audience picks
We crunched the numbers, and there were two bits of cafe coverage – in addition to the above – that really got you clicking this year. One was to do with the reopening of Elwood institution Jerry's Milk Bar – after a brief Covid-related closure – with new owners and a shiny new look, but nostalgia galore. And the other was about Surf Coast spot Mortadeli, a new Mediterranean deli that's named after mortadella (the king of the cold cuts); while not technically in Melbourne, it's well worth a mention on this list.
Additional reporting by Sofia Levin, Quincy Malesovas, Chynna Santos and Scott Renton.
Find our list of the best restaurant openings of 2021 here.