What makes a bar truly outstanding? Is it all about the energy in the room, amplified after your first drink? The wine list's depth and breadth? The service? The snacks?
Either side of lockdowns, Melbourne welcomed an impressive raft of newcomers in 2021 that effortlessly strike a balance between each of those elements.
In alphabetical order, here are the 10 that commanded our attention most this year – from a backstreet pub where you can easily lose an afternoon, to glowing neighbourhood wine bars and long-awaited brewpubs.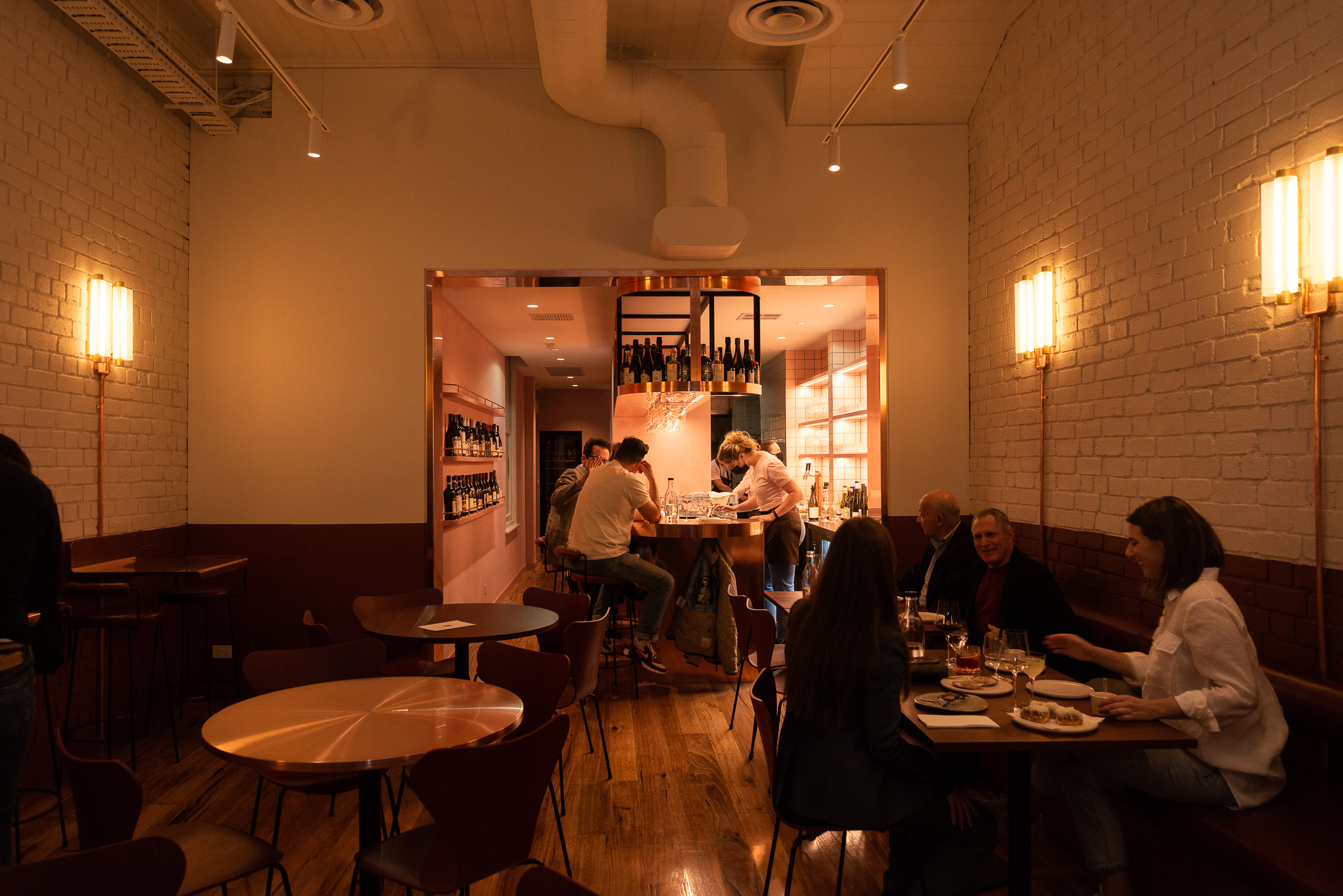 We'll start fancy. At this new Armadale wine bar, chef Clinton McIver – of the elegantly understated Amaru – does fun fine diner snacks without the degustation price tag (and it's right across the road). Auterra is a warmly lit bolthole where no snack is over $16, and most can be eaten without cutlery. So, raise a spanner-crab doughnut or aged-Comte eclair in one hand, and a glass of splash-out-worthy champagne in the other. In Sofia Levin's words: "If you've ever left a fine dining experience most enamoured by the snacks, Auterra is the wine bar for you."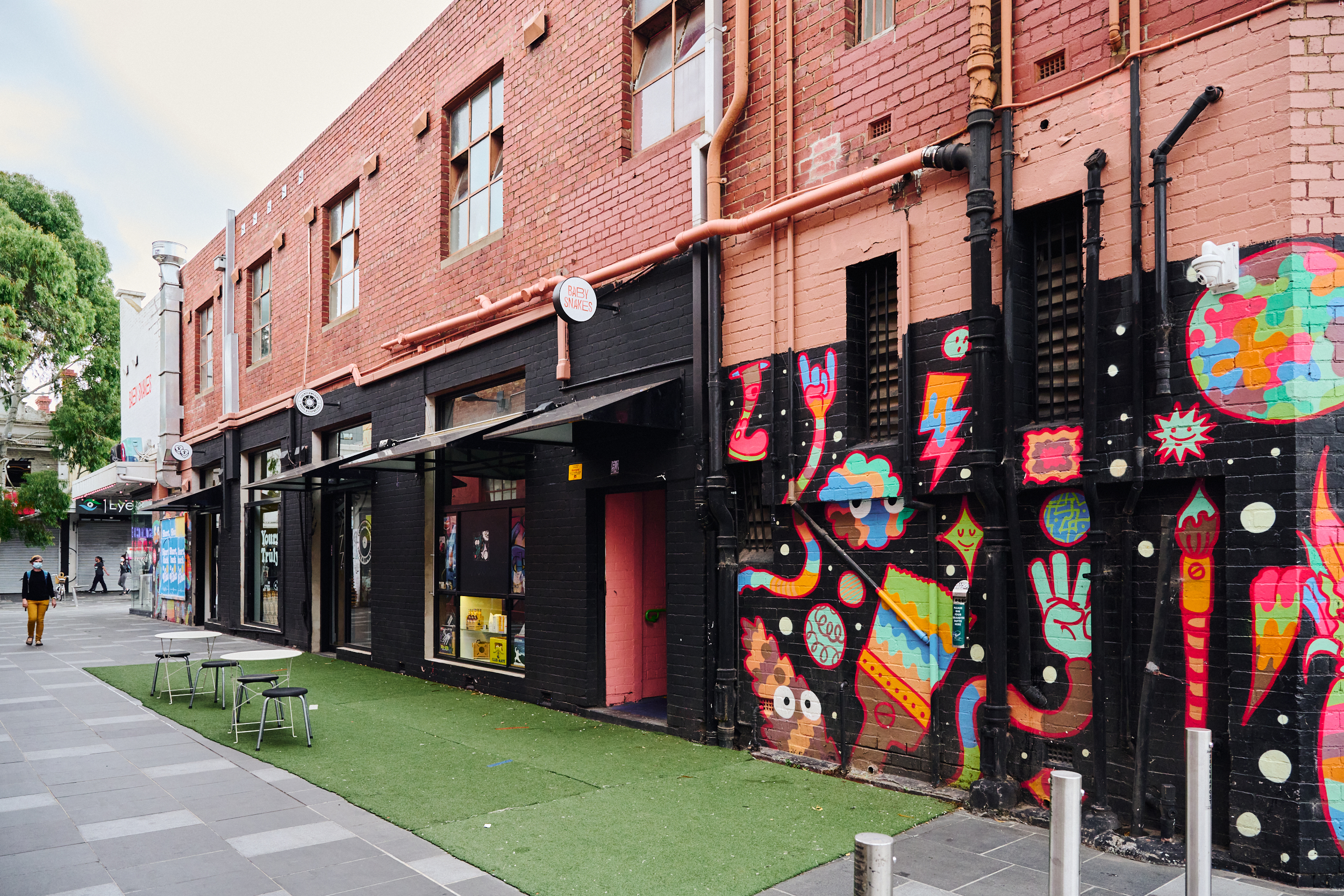 A ridiculously colourful stairwell – with bright pink walls, purple stairs and lime-green railing – leads to this west-side watering hole. It's by Mark Nelson – co-founder of The Moon and Milton Wine Shop – whose all-fun, no-fuss approach to wine is one he calls "aggressively not pretentious". It's a cool, casual spot where, sure, the wine is delicious and the selection is very much curated, but showing punters a good time is the top priority. Upstairs, there's a warm, worn-in vibe; huge windows let natural light spill in among timber furnishings, plenty of greenery and a spinning disco ball. You'll want to hang about into the early hours.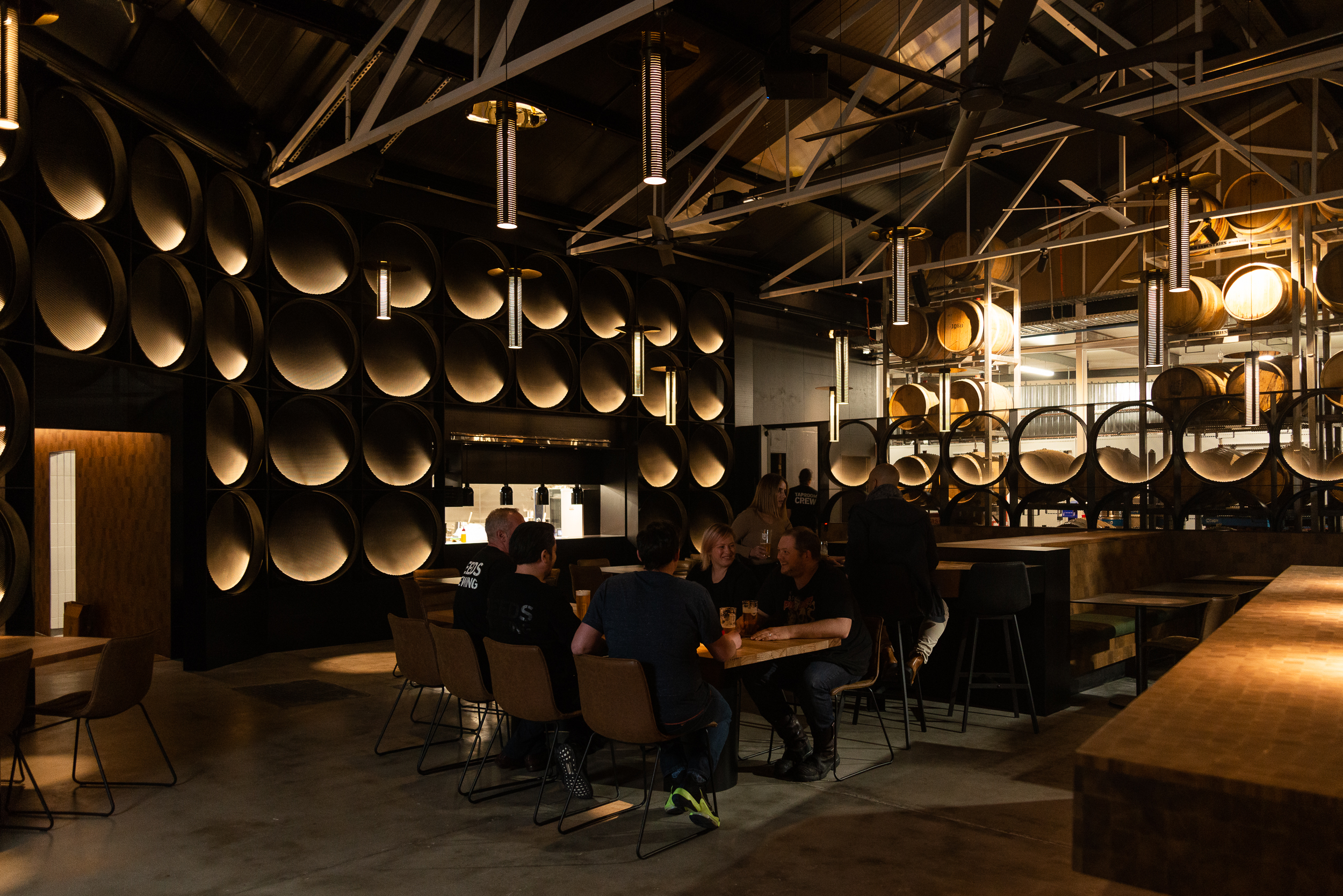 After a five-year wait, Stonnington's first brewery is here: the long-awaited Deeds Taproom in Glen Iris. Patrick Alé and business partner Dave Milstein have been brewing together as Deeds since 2012, initially using the equipment at other breweries. But their dedicated space finally opened in winter, just before lockdown hit. It's cavernous, dramatically lit and sprawls across two levels – and it's unlike anything else in the area. Plus, it's right next to the train station, for easy access. It arrived with 22 beers on tap (including hazy pale ales, a lamington brew and a vanilla porter), and even the food menu goes hard on the beers – from ale-glazed Wagyu to hop-cured salmon.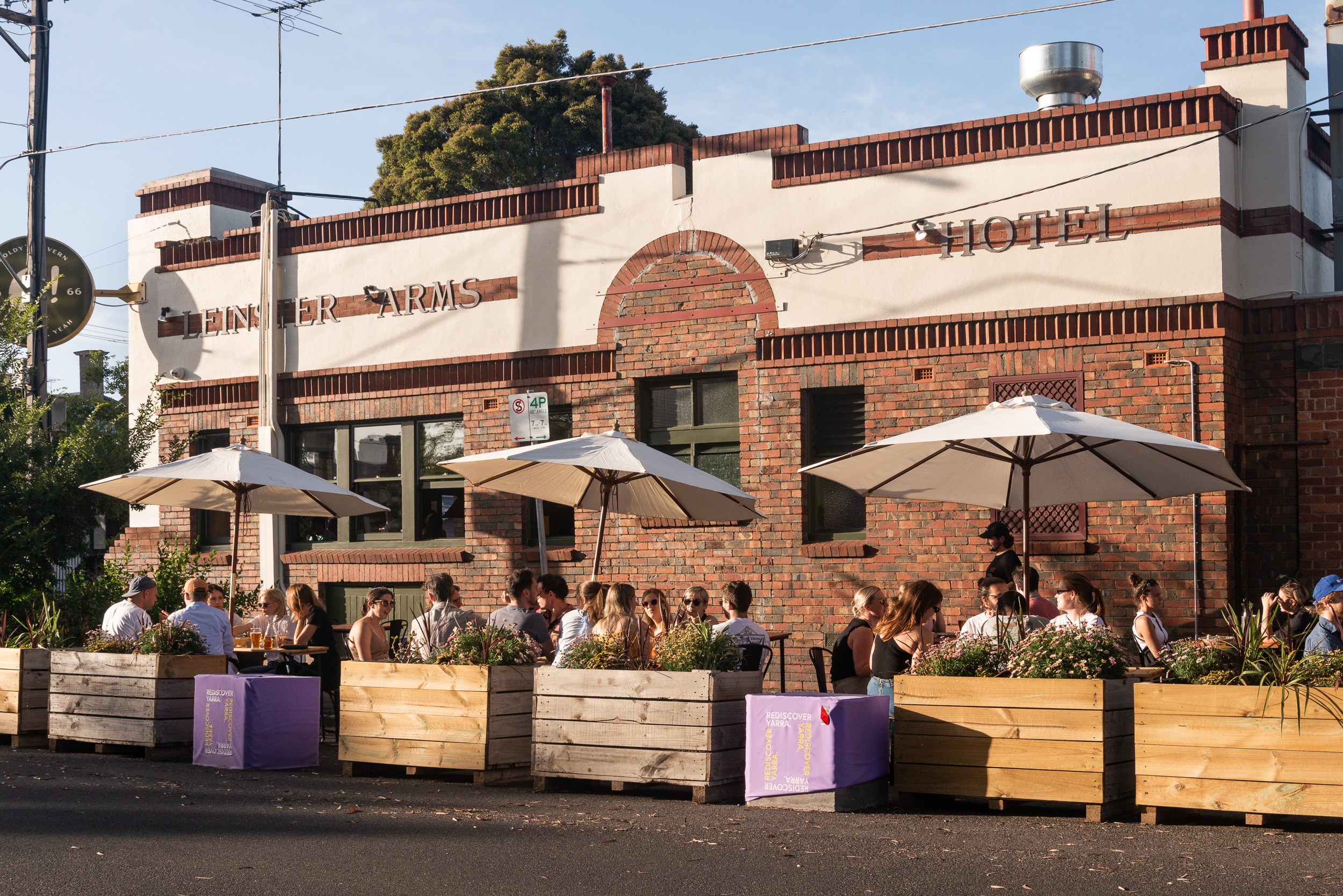 What makes this now all-day Gold Street pub one of the city's best newcomers is the fact it doesn't feel new at all. It feels like it's been around forever. Rebecca Feingold's charming refurb of the Leinster Arms Hotel (frequented by notorious Melbourne gangland figure Mark "Chopper" Read in the '70s) pays respect to its 150-year history. There's an old-school kind of warmth – with plenty of dark-wood panelling and soft furnishings throughout, plus a cosy dining room, kitsch lounge seating to kick back in, and a pool table. You can also park yourself in the sunny, plant-filled atrium or nab a spot out front, then order the riff on the Chiko Roll and a Bloody Oath (aka Mary).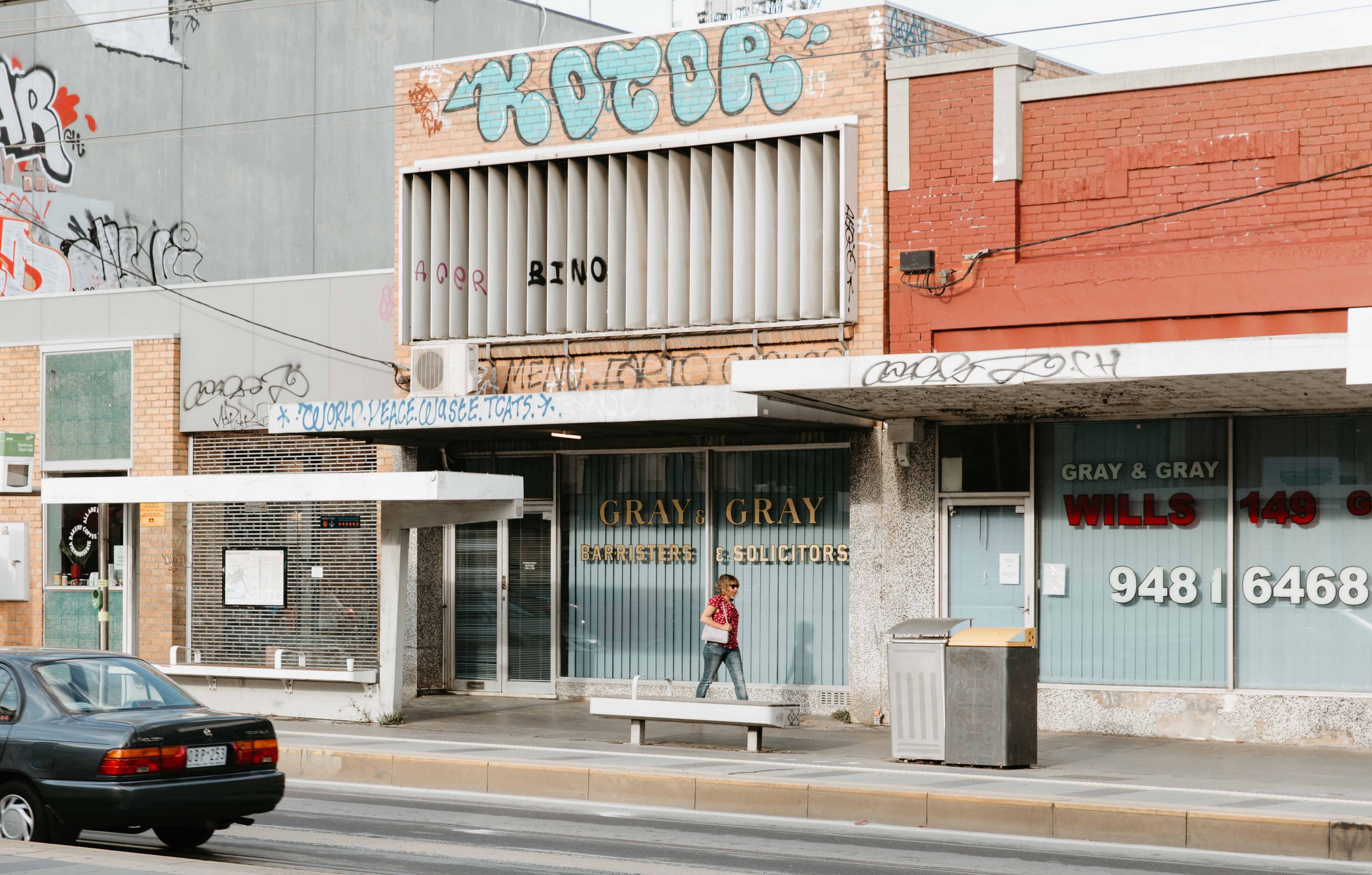 From Boris Portnoy, owner of stellar Melbourne bakery All Are Welcome, and winemaker Mitch Sokolin, Gray and Gray is a new Northcote wine bar and restaurant in a longstanding former lawyer's office. Northcote locals will likely be familiar with the "Gray & Gray Barristers & Solicitors" sign, but behind that original gold-leaf lettering and vertical blinds now lies a cosy 28-seat spot doing things differently – with left-of-centre wines and Russian and Georgian dishes. The chalked-up wine list could feature drops from Georgia, Spain, France or Italy – and Sokolin will be able to tell you the story of every grape and winemaker. Food-wise, you might get breads with "various fats", beetroot-stained dill pickles or a lofty 10-layer honey cake.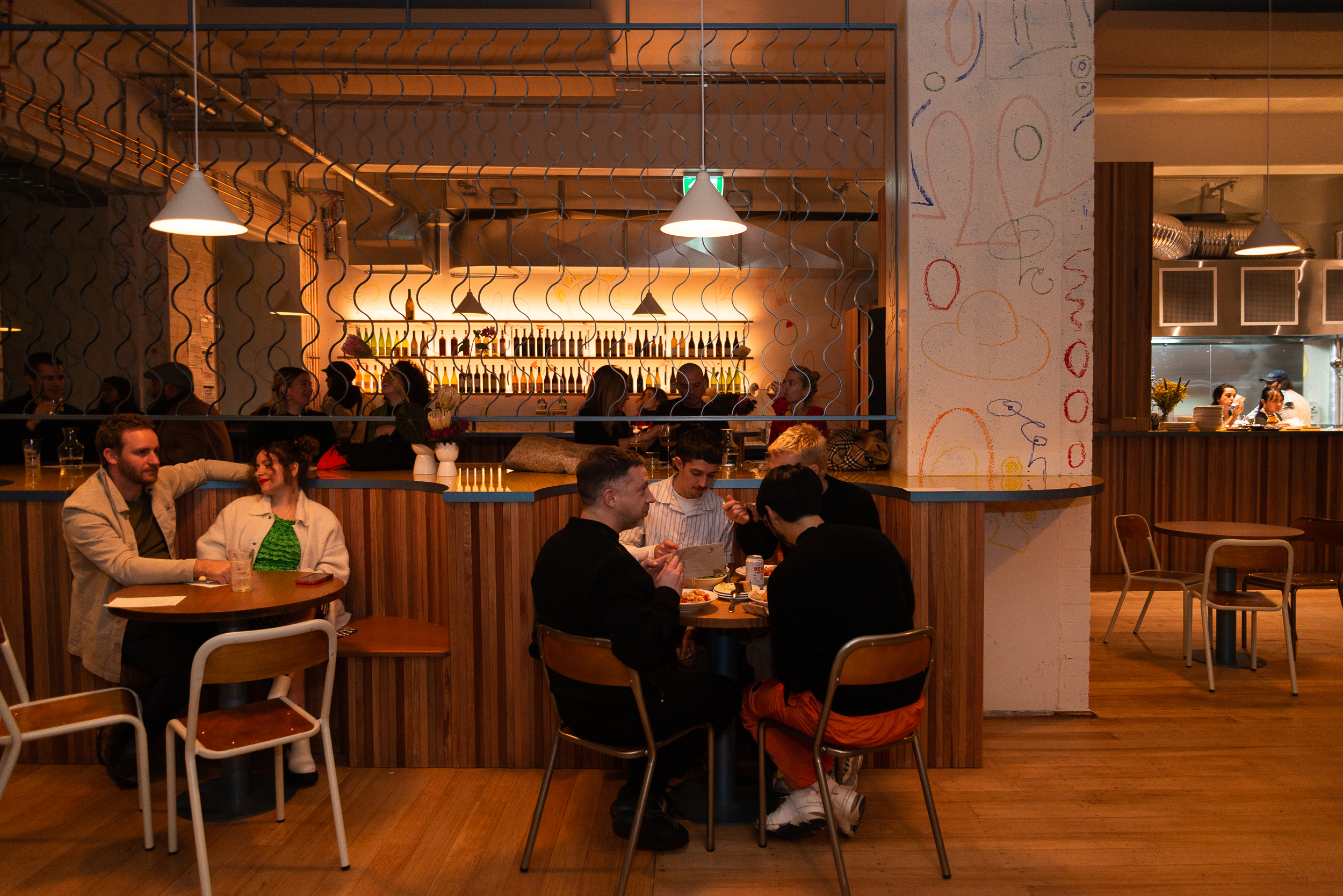 Getting a booking at Hope St is no easy feat. Since opening earlier this year, the glowing wine (and pasta) bar at Collingwood Yards – a mammoth new arts precinct and community hub in a former school – has become wildly popular. That's due to a few factors: the curvy, bright yellow fit-out; the roaring sound system, custom-made by Hot Wax; and the abundance of juicy lo-fi wines. And, of course, head chef Ellie Bouhadana's hit-after-hit Mediterranean-focused menu. Across the courtyard is new rooftop bar Runner Up, which is where you want to be pre-dinner, for golden hour.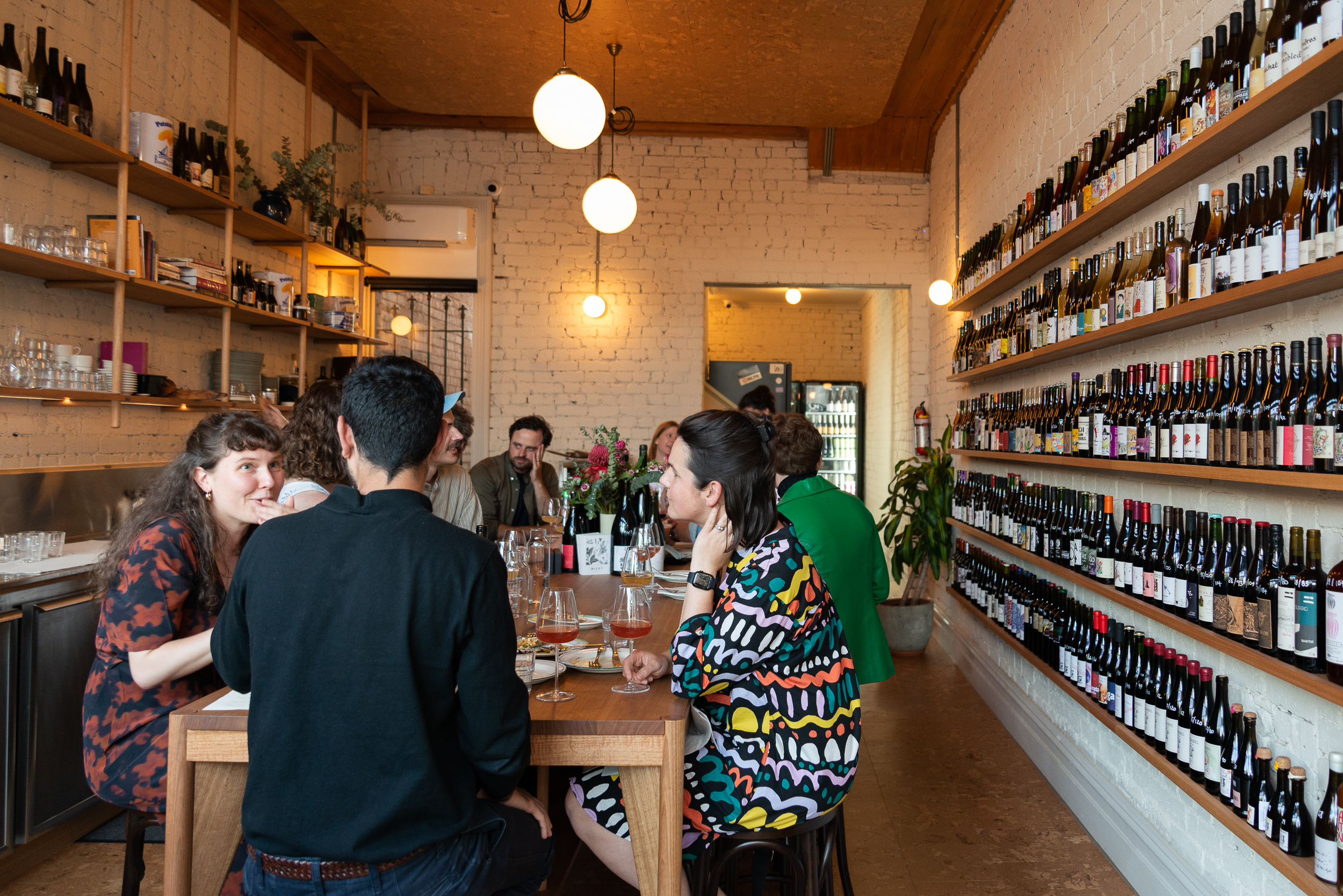 At this small-but-mighty Fitzroy North wine bar, be fed by one of the country's most exciting young chefs: Ali Currey-Voumard, formerly of Tassie's Agrarian Kitchen. It's a coup for the St Georges Road spot. What started as a pop-up bottle shop – by big Melbourne wine name Campbell Burton and his partner Charlotte Ryan – is now a fully fledged bar and eatery – with an all-organic wine ethos and a simple but seriously sharp menu. It's French-leaning and built mostly around seafood; you might find oeufs mayonnaise (a simple French dish of hard-boiled eggs and mayo), mussels on toast with broad beans and celery, or prawn and tarragon quiche. Vino-wise, the idea is that you pick a bottle from the extensive wall of wine and Burton retrieves its temperature-controlled counterpart from upstairs, guaranteeing a perfect glass every time.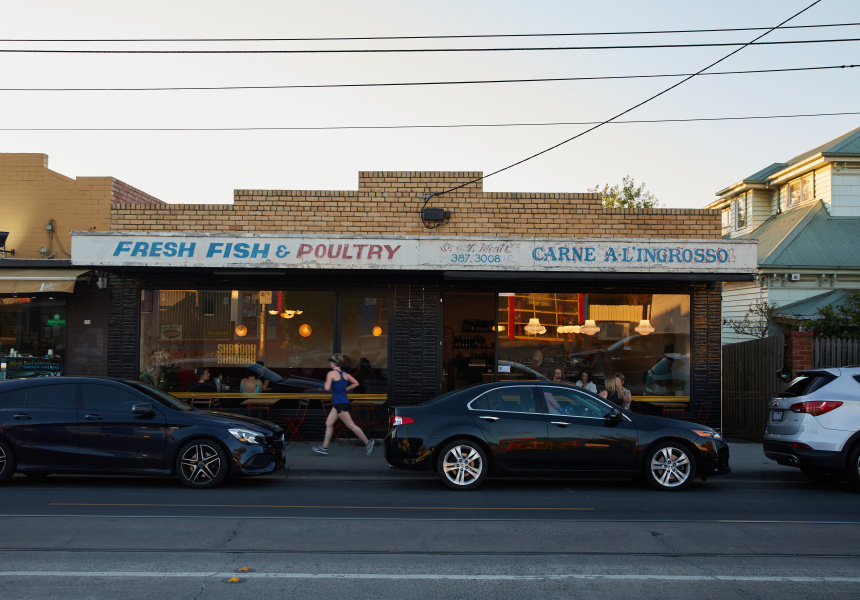 The idea that somewhere as gentrified and close to the city as Brunswick West could be devoid of a good local bar seems preposterous. And yet, that was the case until Shabooh Shoobah arrived in October, courtesy of coffee guy Hootan Heydari (of Wide Open Road fame), his novellist partner Emily Bitto and chef Sam Steck. It's not a restaurant posing as a wine bar – you can't book, and the menu is strictly geared for Mediterranean-style snacking, by way of olives, anchovies on brown butter crackers and 'nduja (spicy spreadable salami) toasties cut into slim fingers for easy eating. The read-in-60-seconds wine list has includes numerous "old man" options and a "hipster natural wine drinker" options to cater for everyone. Reliably full by 5pm on almost every day it's open, Shabooh Shoobah has already proved how sorely it was needed.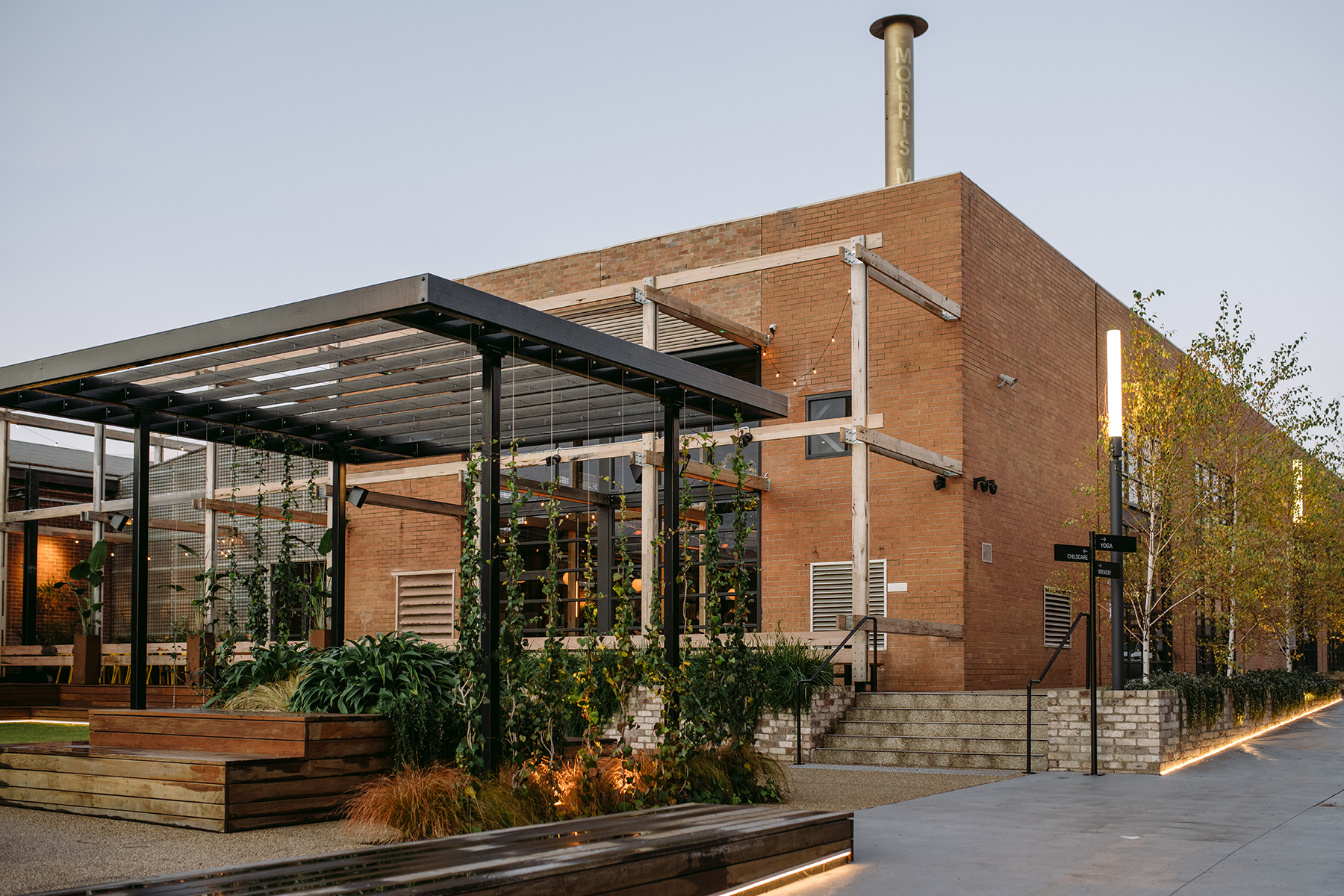 Stomping Ground has hit the trifecta. Its third venue – in a vast old cigarette factory in Moorabbin – is a boisterous 460-person beer hall and brewery loosely modelled on the original Gipps Street location. It's the jewel in the crown of the new Morris Moor precinct. The main beer hall is an indoor-outdoor conversion – an old alleyway between two buildings has been enclosed – but there are retractable sections of roofing, so the space can be opened up. Find 25-plus taps pouring easy-drinking and out-there ales, plus some exclusive to the site. On the menu: cheesy pretzels, parmesan-crumbed schnitties and steaks with boozy bacon jam.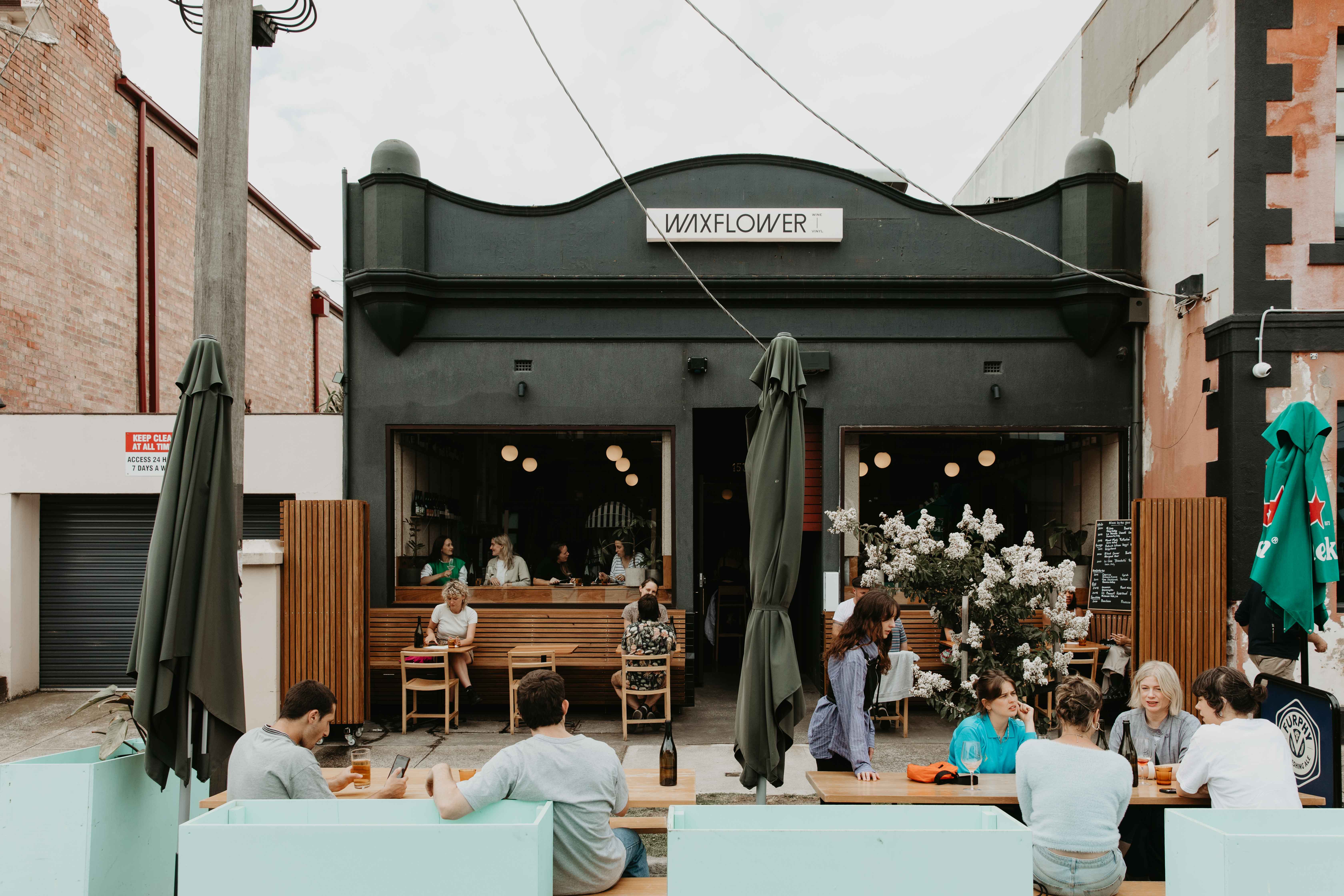 "Brunswick's Waxflower combines music, food and wine in a way Melbourne has never seen," wrote Broadsheet's publications director Nick Connellan in March. Blending elements of Melbourne cafes, European wine bars and the audiophile "listening bars" found in Tokyo, this spot off Lygon Street brings something totally new to the table. Stop by for a mostly European menu that ebbs and flows with the seasons (that could mean tapioca dumplings or skewered meats) and an on-point natural wine list, soundtracked by some of the city's best DJs. One wall is stacked with thousands of records owned by Jimmy Pham (DJ name Walter Majik), one of Waxflower's four founders and the man in charge of the music program, which really runs the gamut.
Honourable mentions
What's old is new again this year, with a heap of Melbourne pubs being reborn and reimagined. Footscray's Reverence Hotel became Hotel Westwood, Brunswick's the Penny Black became Penny's, the Robbie Burns became Hotel Collingwood, and Armadale's art deco Orrong Hotel reopened after two years.
Meanwhile, one of the city's finest diners, Navi, added a walk-ins-only cocktail bar with snacks from $5. And the trailblazing Brunswick Aces Bar opened with all the makings of any conventional cocktail spot – bar one: there's no booze whatsoever. It's billed as "Australia's first permanent non-alcoholic bar".
Audience picks
Two new bars really got you clicking this year. One was Prahran's handsome Bar Bianco, in a curvaceous white building on Malvern Road; the other was Bouvardia, one of the CBD prettiest new cocktail bars, up a discreet staircase off Bourke Street.
Additional reporting by Sofia Levin, Evan Jones, Scott Renton, Chynna Santos, Quincy Malesovas and Nick Connellan.
Here are our lists of Melbourne's best restaurant and cafe openings of 2021.