Knafeh is a sweet and salty Arab dessert made by layering white brine cheese and shredded filo or kataifi pastry. It's popular in the Middle East but is sometimes difficult to find in Australia.
"It's a dish that deserves to be on the menu in Australia," Knafeh Nabulseyeh owner Mousa Khayat says of his store's signature dessert. The pastry is made from extruded dough and often dyed orange before being cooked on a hotplate, layered with cheese, soaked in a sugar syrup and topped with pistachios.
Commonly associated with Khayat's hometown of Nablus, Palestine, the treat reminds the former dental technician of his childhood and culture. After 30 years living in Australia, Khayat, who had always been fascinated by the dish, decided to make it himself. He built his own knafeh machine, which uses a giant copper spinning plate to prepare the fine strands of pastry, then sold them to his local community.
Save 20% when you buy two or more Broadsheet books. Order now to make sure they arrive in time for Christmas.
SHOP NOW
The creations proved such a hit that Khayat spent months developing more advanced machines. He opened his first store in Hughesdale with his family in 2015 before relocating to Coburg earlier this year.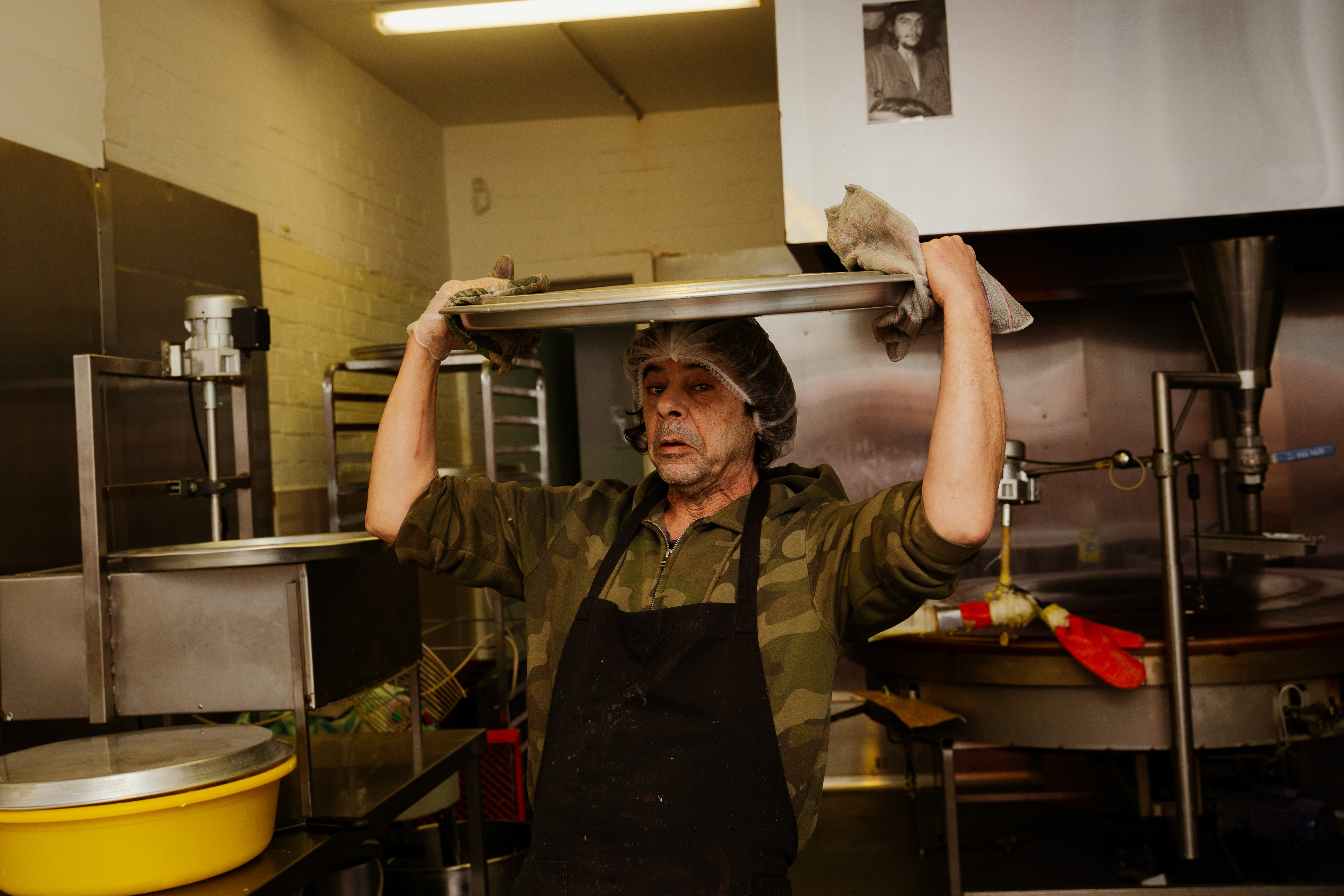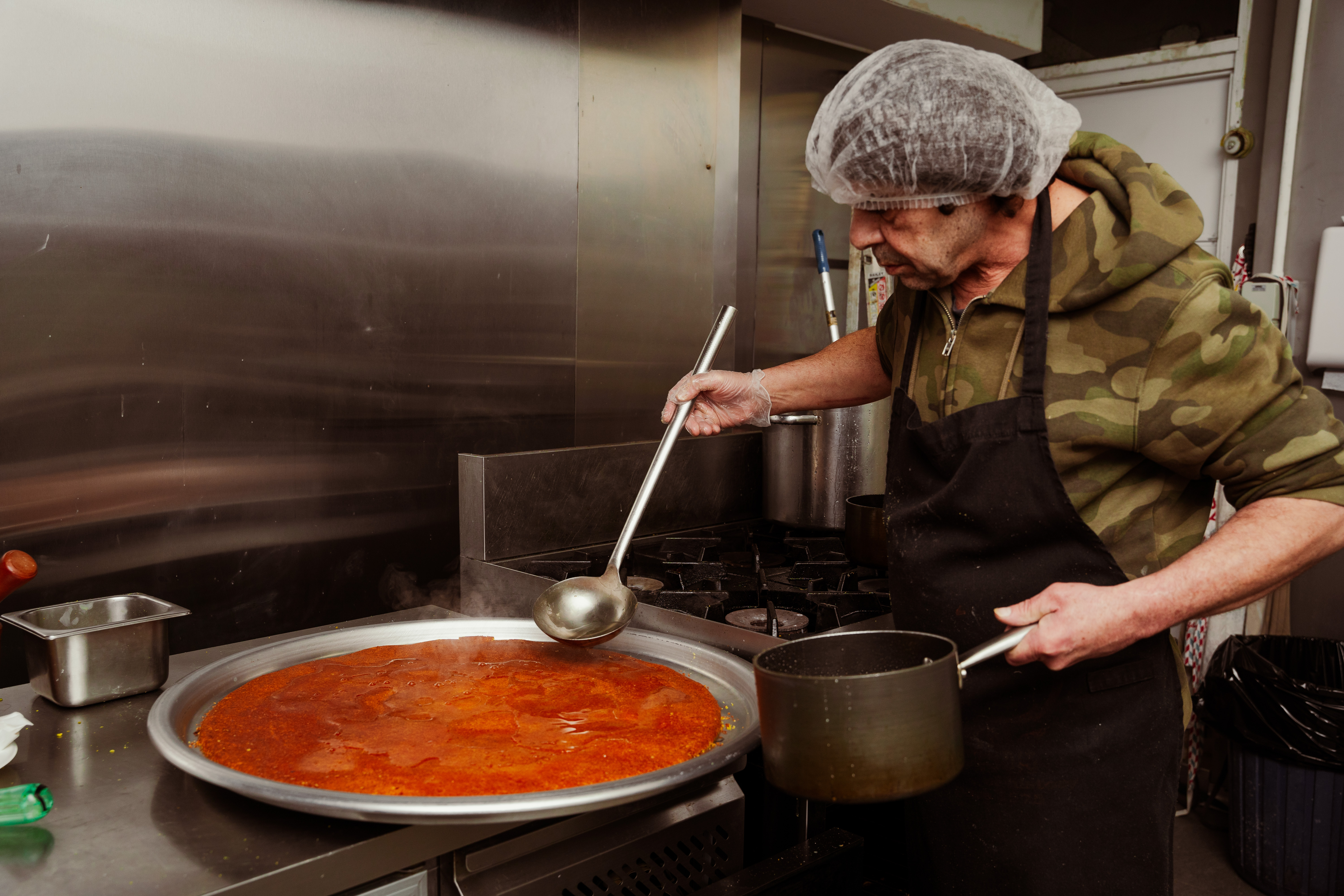 Knafeh in the making. Photography: Liana Hardy

Knafeh Nabulseyeh offers both coarse and fine versions of knafeh: the coarse version is topped with kataifi strands adding layers of crispness, while the fine version uses the same pastry ground down to create a smoother texture.
Also on the menu are traditional baklava, maamoul (cookies filled with pistachios, walnuts or dates), as well osh el bulbul, which uses the strands of pastry from the knafeh to create bird's nest-like snacks filled with pistachios. Another addition to the offering is basaleh – which translates to "onion" – featuring layers of pastry with a creamy coconut filling.
Inside the store you'll hear traditional Palestinian music and be transported to a Nablus streetscape in the '60s via a large black-and-white photo on the wall. It's a street Khayat and his son Amir Khayat visited when they spent several months in Palestine training in the craft of knafeh.
The father-son duo are excited to share their family's history and traditions with the community. "That makes [us] really happy more than anything," says the older Khayat.
Knafeh Nabulseyeh
442 Sydney Rd, Coburg
03 9569 4085
Hours
Mon to Wed midday-8pm
Thu & Sun midday-9pm
Fri & Sat midday-10pm