Social media has supercharged the fast fashion industry. As fashion brands invest heavily in social platforms to market their products – and influencers sport gifted, on-trend outfits and flaunt shopping hauls – the industry accelerates.
For those of us who want to make more sustainable choices and keep up with trends, it can be hard to find an affordable, happy medium. While we know that fashion's rapid trend cycle harms the planet – from Chile's Atacama Desert to Ghana's Kantamanto Market in Accra – the usual solution of op-shopping requires more work, or more luck, to reward shoppers.
Sarah Kokkinos created her own fun solution to this in 2015 with Hunter Markets, a second-hand market that takes over a transformed warehouse in Mentone, south-east Melbourne, every weekend. Here you can shop pre-loved and on-trend clothes, shoes and accessories from the wardrobes of social media influencers and members of the public.
Save 20% when you buy two or more Broadsheet books. Order now to make sure they arrive in time for Christmas.
SHOP NOW
"I wanted there to be a place where you were guaranteed to find something cool and still trending. Less trash, more treasure [and] less of a sorting process," Kokkinos tells Broadsheet.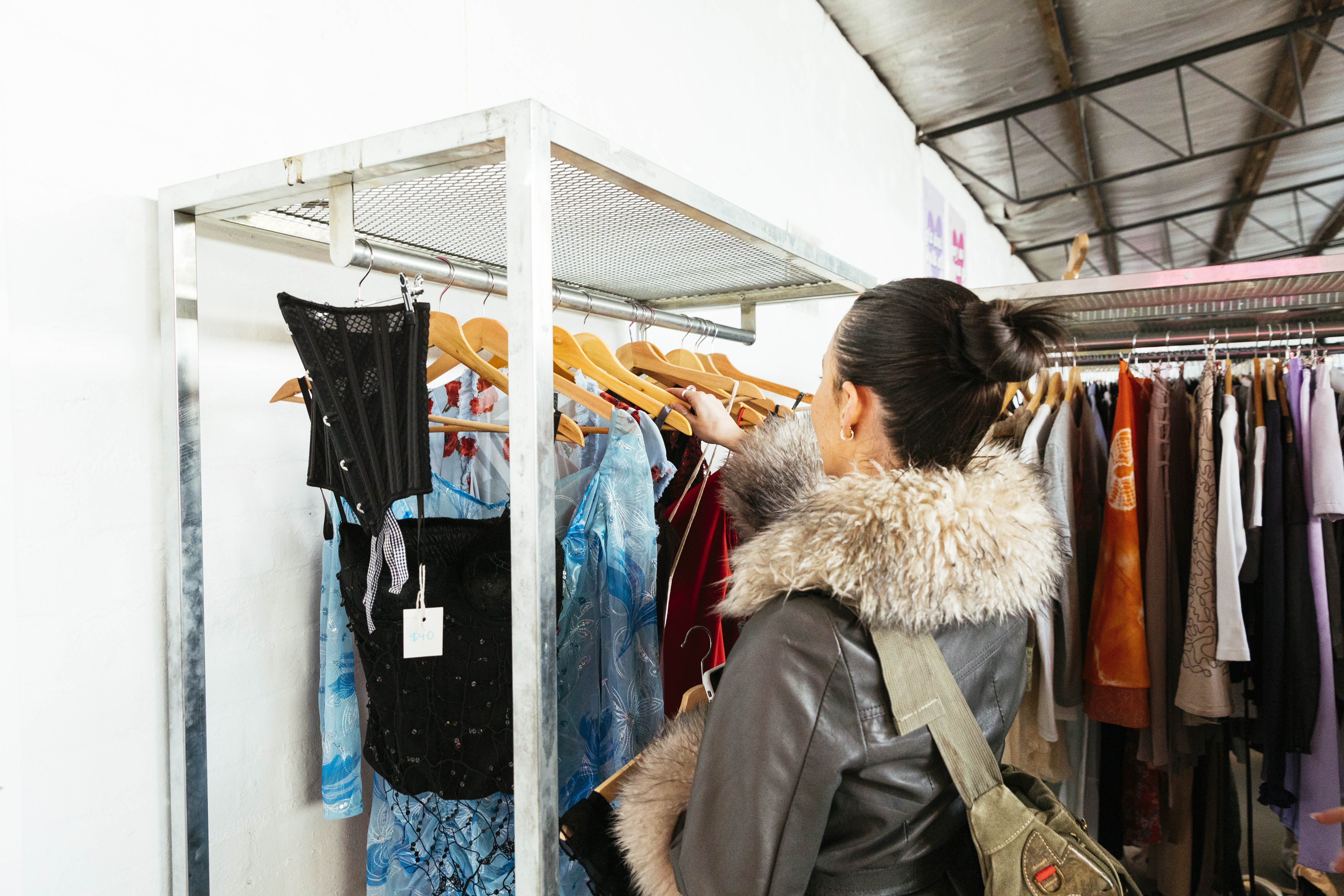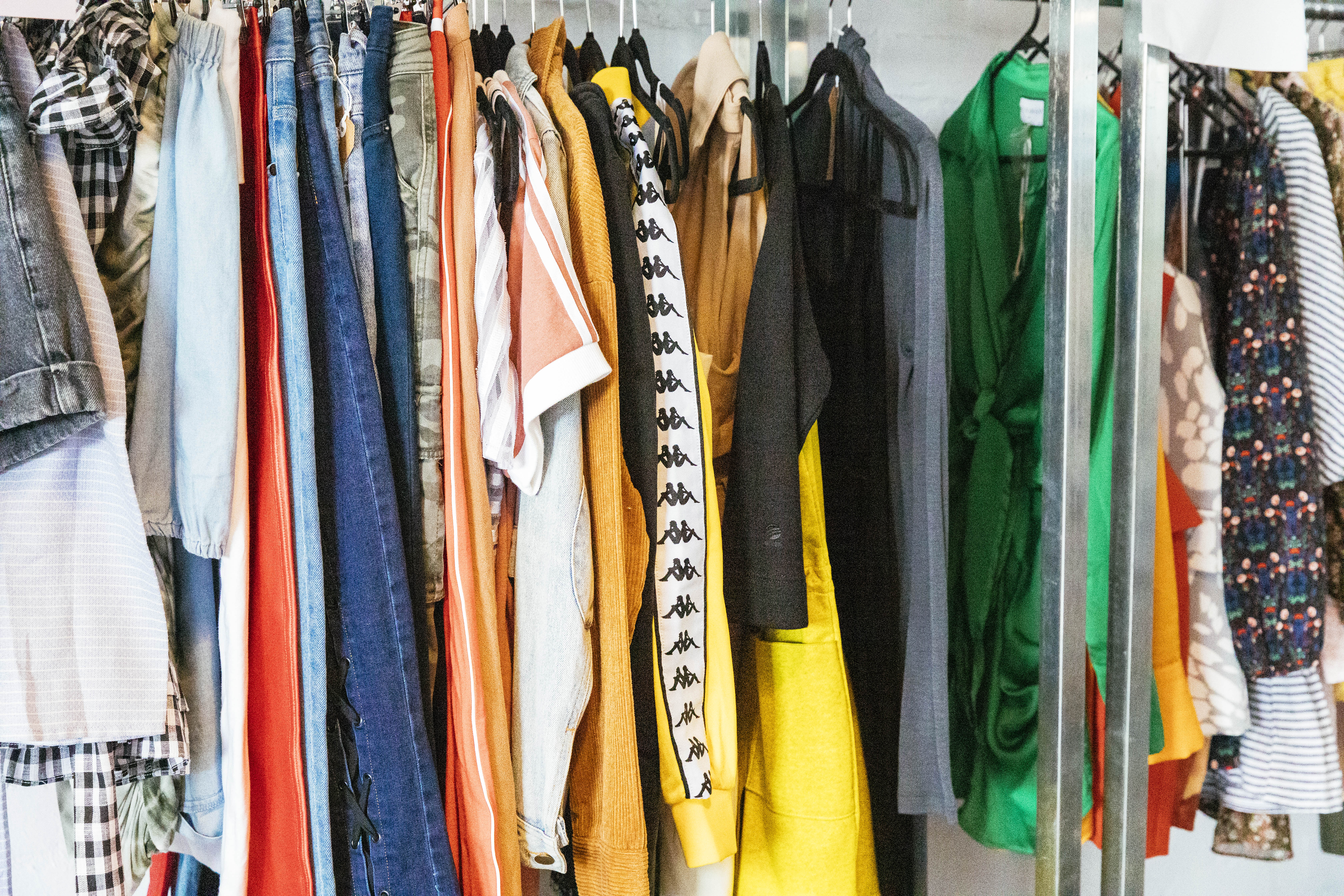 Stock at Hunter Markets. Photography: Julia Sansone

Indeed, most of that sorting has been done for you at up to 30 stalls. Stock-wise, the focus is less on high-end designer or vintage pieces (items more than 20 years old), and more on Australian labels and fast fashion pieces that are still in good nick. You might find some garments by Australian designers like Dion Lee, Aje and Bec & Bridge, alongside more affordable fast fashion brands like Princess Polly, Vrg Grl and Glassons. Most of the items – bar the occasional designer piece – range from $5 to $70.
Low prices and stock curation make it easy for Hunter's customers to shop seconds first – which is just what Kokkinos set out to do. "Introducing [second-hand shopping] to the younger generation is a really important movement to slow down their shopping habits and end fast fashion.
"When you shop second-hand, you often buy it because you love it, not because a retailer, fast fashion company or social media told you to buy it," she says.
On most weekend mornings, you'll see a line of young (mostly) women forming outside the bright purple warehouse, waiting for Hunter Markets to open. Many will be clutching St Ali coffee or flaky pastries from the neighbouring coffee window. Inside, the light-filled, wheelchair-accessible space has unisex and accessible bathrooms. Tall metal racks line the space, making it easy to check out every stall (and rummage through a few $5 special bins along the way).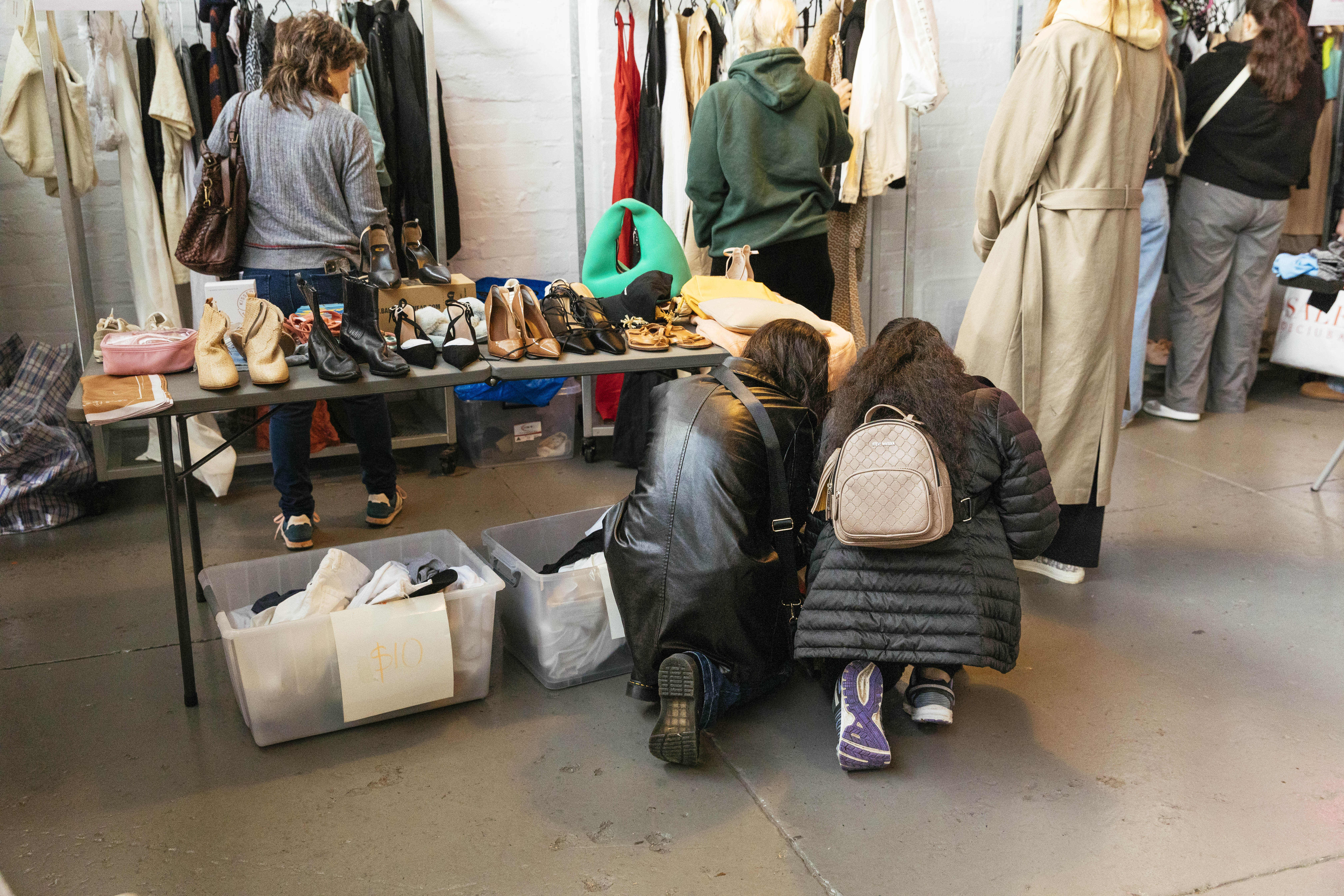 Market-goers looking through discounted clothes at Hunter Markets. Photography: Julia Sansone

Although Kokkinos has been running Hunter Markets for some eight years, she hasn't tired of seeing its success. "I get so much joy when I see a line of shoppers wrapped around the corner to come inside. They've chosen to shop from someone else's wardrobe instead of choosing fast fashion."
Entry to Hunter Markets is $2 and most stallholders are cash only.
Hunter Markets
10 Balcombe Road, Mentone
Hours:
Sat 9am–1pm
8.30am–1.30pm
huntermarkets.com.au
@huntermarkets
Additional reporting by Holly Bodeker-Smith.
We hope you like the products we recommend on Broadsheet. Our editors select each one independently. Broadsheet may receive an affiliate commission when you follow some links.