Permanently Closed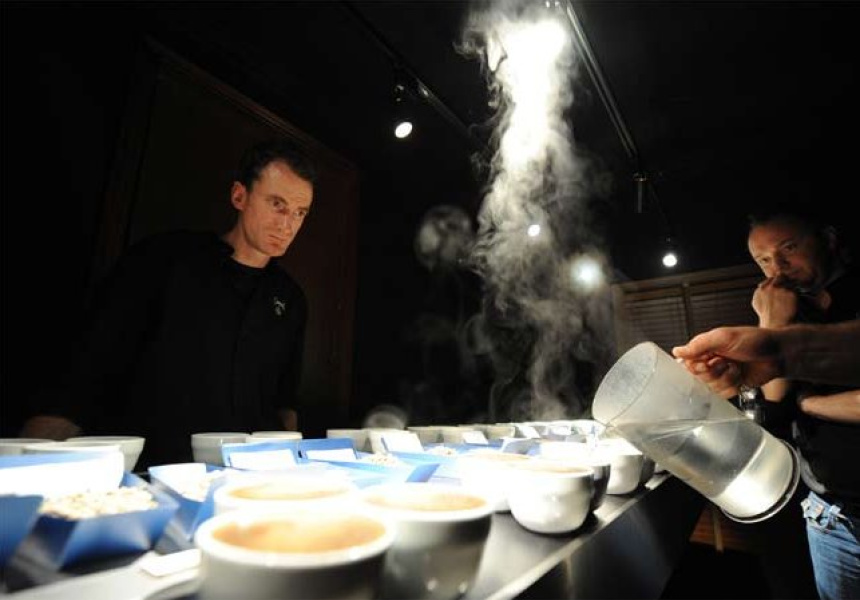 Based in Sydney, Campos Coffee is a pioneer of specialty coffee in Australia. What began as a small cafe in Newtown is now a big business with over 60 wholesale accounts in Sydney and a presence in Brisbane. As a result, Campos have outgrown its boutique, independent cafe thing and become a brand with an aggressive expansion plan.
Campos have been in Melbourne for a while now. It has a handful of wholesale accounts and a Carlton cafe. On Elgin Street, the space has been filled with some serious coffee equipment, including a La Mazzocco and a Slayer, a single origin Strada espresso machine – which can pressure profile each and every shot individually – as well as a roaster out back. As you may expect, the cafe also does pour over, Aeropress, Moccamaster, 22-hour Japanese cold drip and a host of other coffee brewing styles.
It doesn't feel like a cafe from Melbourne. It even kind of feels a little like, god forbid, a Starbucks. It's clearly been built to handle volume. Having said that, the coffee here is good and will likely keep the Melbourne cafe crew looking over their shoulders.
Updated: April 28th, 2021
We do not seek or accept payment from the cafes, restaurants, bars and shops listed in the Directory – inclusion is at our discretion. Venue profiles are written by independent freelancers paid by Broadsheet.