sydney
Adelaide

Brisbane

Melbourne

Perth
Permanently Closed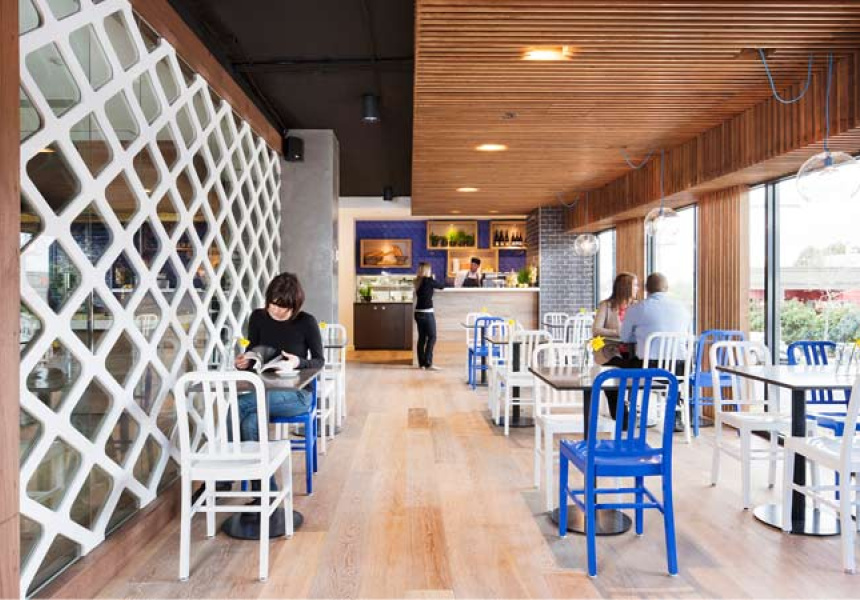 The Tassal Salmon shop is a cooking school and cafe located in the Melbourne suburb of Kew. Somewhat of an institution in Hobart, Tassal has been operating as a cooking school and salmon shop for nearly 25 years in the southern state's capital. Evolving rapidly from a small, privately owned business into Australia's largest Atlantic salmon producers, Tassal operate several outlets in Hobart, including The Salmon Shop and Smolt restaurant in Salamanca Square.
Tasmanian Atlantic salmon might not be your first choice for brekkie, but there are plenty of other items on the café menu too – vanilla rice pudding and house baked beans included. That said, when you're dealing with the experts, it's hard to pass up the 'Salmon Shop Big Breakfast'.
Fitted out by Mim Designs – with a blue and white interior including fish scale tiles and a virtual salmon pond – the shop incorporates a sunny café, boutique deli shop and demonstration cooking area where guest chefs work to prepare salmon dishes.
Pop in for a coffee and some lunch, pick up dinner-to-go and grab a handy cooking tip or two while you're there. Check the website for upcoming classes, including master classes for kids.
Updated: July 3rd, 2017
We do not seek or accept payment from the cafes, restaurants, bars and shops listed in the Directory – inclusion is at our discretion. Venue profiles are written by independent freelancers paid by Broadsheet.