sydney
Adelaide

Brisbane

Melbourne

Perth
Permanently Closed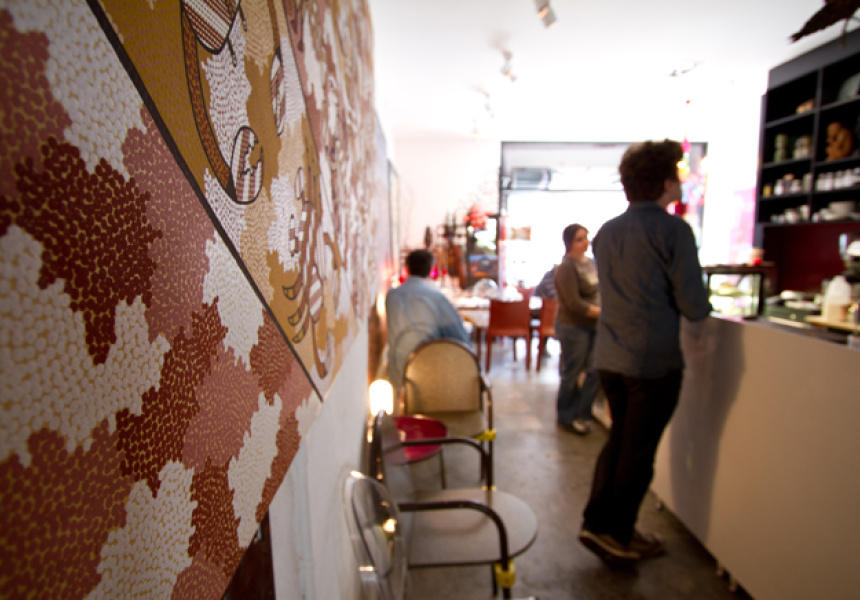 At the end of residential Hornby Street in Windsor lies a modern marvel of an eatery. As the name alludes, this is the Albert Einstein of cafes.
Once inside, you cannot help but feel transported to various corners of the globe, a nod to co-owner and travel devotee Eugene. Wooden masks adorn walls, peaceful Buddhas perch serenely on shelves and Mexican-style knick-knacks share your tables. The space is awash with colour; vibrant paintings hang from the walls and a rainbow chandelier is suspended from the ceiling.
Breakfast is 'any time' and includes a number of egg dishes such as the Thai-style omelette or Shakshuka , which is eggs simmered in capsicum, onions and harissa with pita. The coffee at Eugenius is a home-blend, made using Arabica Brazilian, Costa Rican and Colombian beans with a hint of "chocolatey Vietnamese". Tea is also brewed on site, and the names alone are enough to have you reaching for the tea strainer – from the peppermint creativi-tea to the more sensual Japanese sancha or sexuali-tea.
Updated: July 25th, 2017
We do not seek or accept payment from the cafes, restaurants, bars and shops listed in the Directory – inclusion is at our discretion. Venue profiles are written by independent freelancers paid by Broadsheet.