Permanently Closed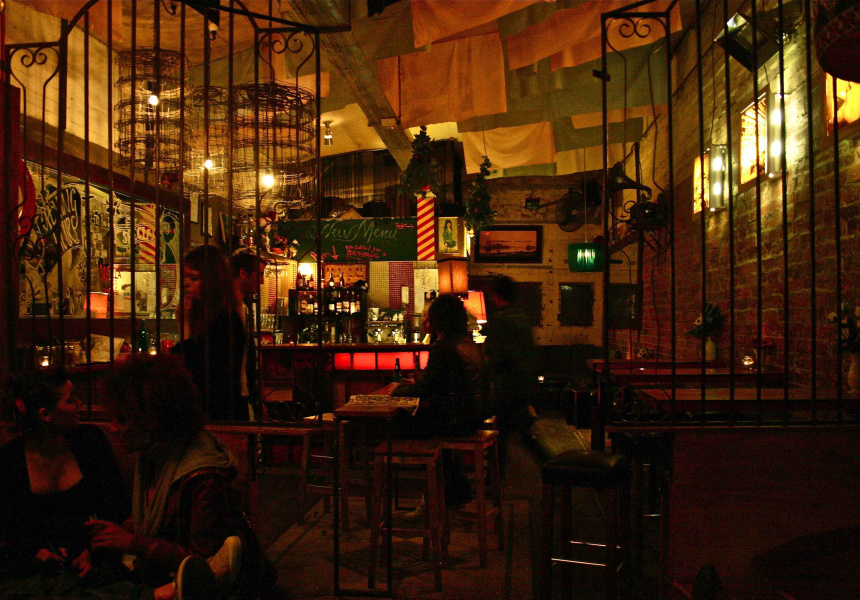 Sister Bella is a real Melbourne laneway bar. Hidden behind a collection of smelly bins, you'll see no sign, just a couple of steps up to a small open door.
Don't be fooled by the front bar with little to no seating – head to the back and up the stairs to the second, bigger bar with just a few more seating options. There are still nooks and crannies with wooden crates to give this place a feeling of hidey-hole intimacy, but at least you're more likely to find a spot to sit if you're in a group of more than one.
The subdued vibe and solid but affordable drinks list offer an ideal background for creative collaboration, and it's not hard to imagine many a "next big thing" or conspiracy theory being shared and enjoyed here over a cheap beer or jug of sangria. But if that isn't for you, the cocktails go down a treat.
The food menu consists of a selection of toasties that are as simple and satisfying as the cheap drinks list, and with Sister Bella offering student deals, there is always a steady flow of people at this laneway bar.
Updated: April 11th, 2018
We do not seek or accept payment from the cafes, restaurants, bars and shops listed in the Directory – inclusion is at our discretion. Venue profiles are written by independent freelancers paid by Broadsheet.