Adelaide

Brisbane

Canberra

Melbourne

Perth

Sydney

Tasmania

New Zealand
Adelaide

Brisbane

Canberra

Melbourne

Perth

Sydney

Tasmania

New Zealand
Gelato Messina Fortitude Valley
Opening Soon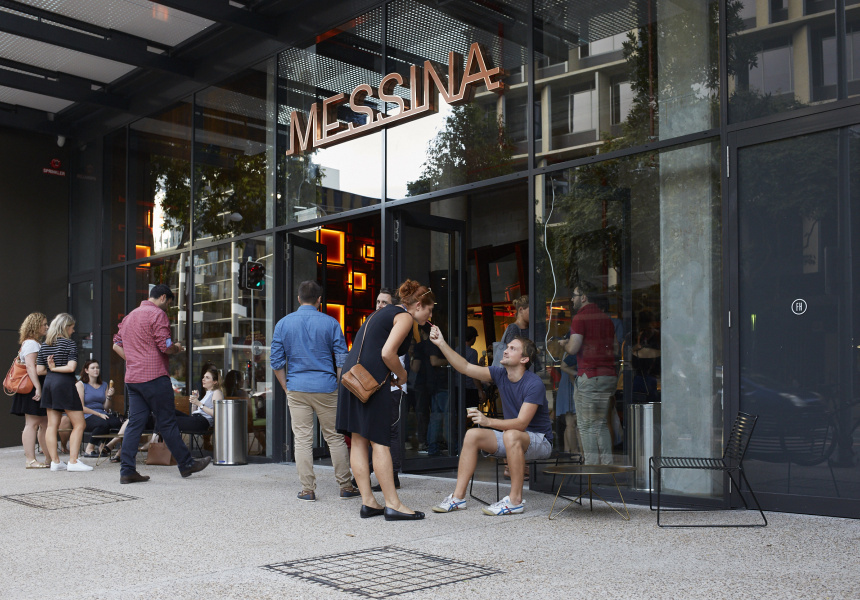 Gelato Messina is opening a new store in Fortitude Valley.
Due to be unveiled later this month in the new Ada Lane precinct opposite The Calile and next door to Jocelyn's Provisions, it will peddle Messina's usual 40 flavours, but presented in a brand new cabinet design that splits the difference between a modern glass number and the more traditional covered pozzetti found in old-school gelato stores. The design helps keep the gelato free from air and moisture.
Other new design features include a pegboard menu and a projector for playing video footage. As usual, everything is churned fresh on premises, with all products now using Messina's own Messina Milk, produced using jersey cows in Victoria.
The chain hopes to soon sell the bottled milk in the store soon alongside its gelato and Insta-worthy gelato cakes.
Gelato Messina Fortitude Valley is currently scheduled to open March 21.
Contact Details
Updated: March 14th, 2019
We do not seek or accept payment from the cafes, restaurants, bars and shops listed in the Directory – inclusion is at our discretion. Venue profiles are written by independent freelancers paid by Broadsheet.