Adelaide

Brisbane

Canberra

Melbourne

Perth

Sydney

Tasmania

New Zealand
Adelaide

Brisbane

Canberra

Melbourne

Perth

Sydney

Tasmania

New Zealand
Opening Soon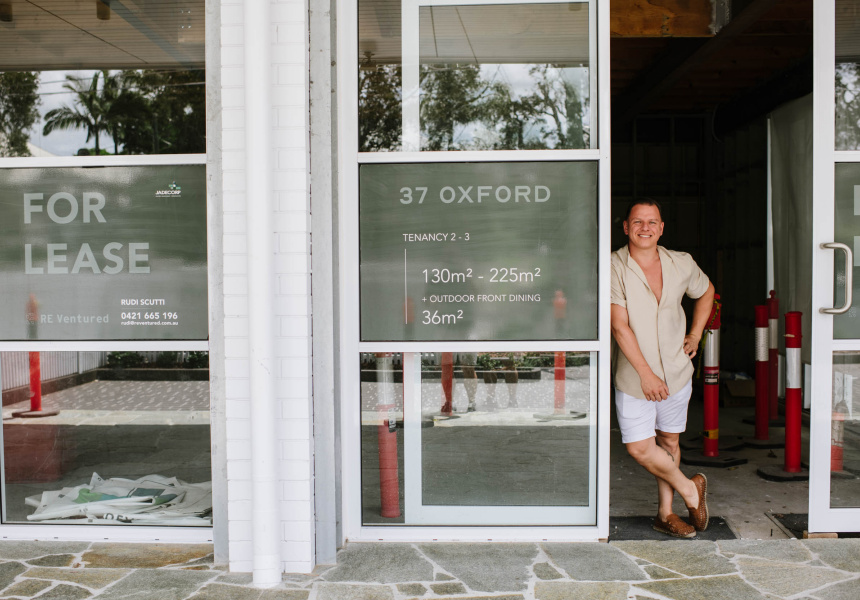 How do you take a restaurant designed for late nights in the Valley, Brisbane's party precinct, and relaunch it in Bulimba, a suburb where late nights traditionally haven't extended much beyond a 9.30pm session at the local Cineplex? You change its identity.
When Eterna closed its original Ann Street space on December 21, after Stefano De Blasi and Edoardo Perlo couldn't agree on new terms with their landlord, they formulated a plan to move the popular Roman restaurant's staff and equipment to a new space on Oxford Street. But then their marketing team intervened.
"When we were looking at this new site we thought, 'Let's brand it Eterna,'" De Blasi says. "The marketing team rejected it … they said, 'Guys, either twist the name or create something new for Bulimba and save Eterna for something back in the city.'
"Eterna's following is younger, in that 30 to 50 age bracket, whereas Bulimba is a little bit older with families. It's the daytime, it's bright, it's outside."
The result is Mina Italian, which De Blasi, Perlo and new business partner Ross Ledingham will unveil in early April. De Blasi says to expect the house-made pasta, one-kilogram steak and grilled seafood of Eterna, but this time complemented by a Valoriani woodfired oven punching out Napoli-style pizza.
For drinks, the restaurant will start with an 80-bottle wine list that focuses on Italian wines and Australian wines made in an Italian style, with a particular focus on local sangiovese, pinot grigio and prosecco.
"We'll range up to maybe $200 bottles of nebbiolo and barbera – I think the most expensive is $275," De Blasi says. "But otherwise it's a lot of easy wine that you can have with a pasta or pizza. It's about being approachable, not pretentious."
The 110-seat restaurant will move into a new space at the far end of Oxford Street, next to Darvella Patisserie and Melrose. In charge of the fit-out is Blackbox Retail Projects, which is decking out the long, narrow tenancy in white and bright shades of yellow, and brown banquette seating. Outside will be a terrace with festoon lighting that kicks in once the sun goes down. De Blasi says you can also expect live music.
Taken together with Darvella, Melrose and the newly renovated Bellissimo – plus Revel Brewing Co and the Oxford Taphouse, which are both a few doors away – Mina Italian provides a compelling alternative to Oxford Street's older main strip, further east.
"We saw that family demographic, and then also that younger demographic," De Blasi says. "Sometimes they want to stay in Bulimba. We saw what Melrose did, which is funky Southeast Asian similar to Same Same on James Street. People don't always want to drive to go to a fancy place. They're looking for a fancy place, an Instagrammable place, in Bulimba."
Mina Italian will open in mid-April.
Contact Details
Updated: February 23rd, 2022
We do not seek or accept payment from the cafes, restaurants, bars and shops listed in the Directory – inclusion is at our discretion. Venue profiles are written by independent freelancers paid by Broadsheet.
Gift the experience of Australia's
best restaurants, cafes and bars