Adelaide

Brisbane

Canberra

Melbourne

Perth

Sydney

Tasmania

New Zealand
Adelaide

Brisbane

Canberra

Melbourne

Perth

Sydney

Tasmania

New Zealand
Opening Soon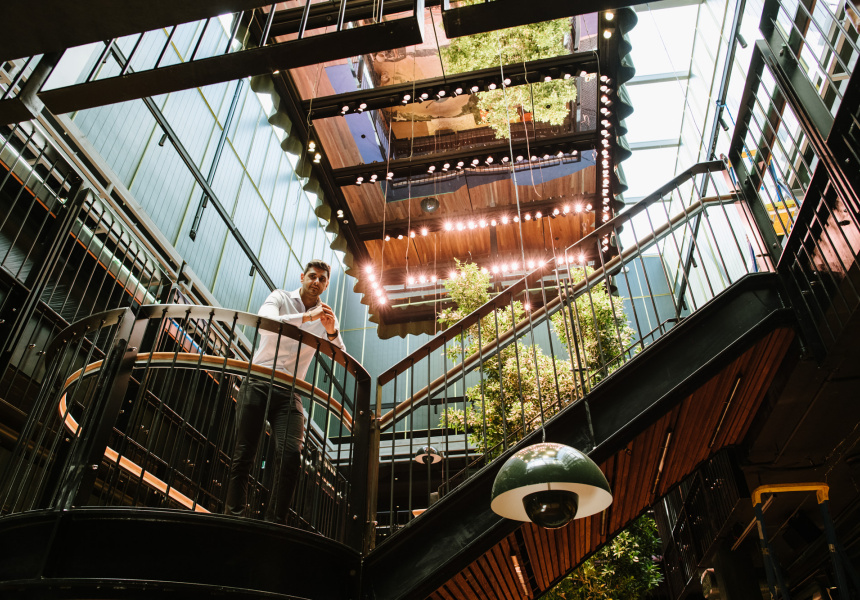 Ask Davor Djuric why small bars have prospered in Brisbane since the introduction of more flexible liquor licensing regulation in 2009 and he says it's simple.
"They capture the imagination," he says. "Some of those really big places [ten years ago] … there wasn't that character or intimacy you get with a small bar."
So what happens when you take the character and intimacy and scale it up? Djuric hopes the answer is The Sound Garden, which he will manage when it opens on Brunswick Street Mall in mid-February. He says the venue will be a big change not only for Fortitude Valley but also his employer, Mantle Group – a hospitality group better known for Pig 'N' Whistle and James Squire pubs than it is a two-storey, 770-person-capacity live music bar.
Stand on The Sound Garden's first floor two weeks out from opening and you get a sense of its ambition. Local architecture firm Hogg & Lamb has given it a sumptuous fit-out, with a brass-fronted bar, timber floors and tan-leather booths. Outside, through bi-fold doors, an enormous balcony overlooks the mall. In the centre of the floor is a void with a staircase down to the ground floor and a seven-metre-tall Ficus Hillii tree, its leaves nurtured by a skylight that floods the entire space with afternoon sun.
"It's very different to anything [Mantle] has done before," Djuric says. "The group has always tended to be focused on food first, but this is … built around live music."
Head downstairs and you find the venue's main floor, with a second long bar and a stage built into one wall. Capacity for a live show is about 350 people, meaning The Sound Garden performs a neat two-hander with the much larger Fortitude Music Hall next door. Still, Djuric says, the intention isn't so much to complement its neighbour but add to the Valley's wider tapestry of music venues.
"Next door is more about ticketed events," he says. "Here, you can come in whenever you want. There will be bands, soloists, duos from every genre, from blues to jazz."
For drinks, expect plenty of beer and wine on tap, and a music-themed cocktail menu. A wood-fired bar-food menu will include burgers, and Mediterranean and Middle Eastern-influenced share plates. The overarching idea is for a venue that works just as well during the day as it does at night.
"When you mention the Valley to people, it's Friday nights and Saturday nights and sometimes messy nights," Djuric says, laughing. "We want to be able to bring people here on the Friday afternoons, the Saturday afternoons, the Sunday afternoons – giving people that option to come and enjoy a venue like this during the day. We're not all 21 anymore."
The Sound Garden will open in mid-February.
Contact Details
Updated: February 4th, 2020
We do not seek or accept payment from the cafes, restaurants, bars and shops listed in the Directory – inclusion is at our discretion. Venue profiles are written by independent freelancers paid by Broadsheet.
Gift the experience of Australia's
best restaurants, cafes and bars