It's exciting to see Adelaide's cafes going beyond the brunch standards this year. We've seen breakfast gnocchi, breakfast tacos and breakfast ramen. Plus, lobster-tail brioche buns, Spencer Gulf prawn rolls, house-baked sourdough loaves and fluffy focaccia with hyper-local ingredients, and even a rump steak available from 7am.
That's not to say a great morning stop has to compete with restaurant fare. There's just as much joy in an expertly brewed coffee, a nostalgic pancake stack and a humble jambon-beurre (ham and butter) baguette. Here are the new cafe arrivals we think are excelling.
And if you missed Broadsheet Adelaide's best restaurant openings of 2021, you can find it here.
Broadsheet Access members get special tables at busy restaurants, tickets to exclusive events and discounts on food, coffee, brand offers and more.
Find out more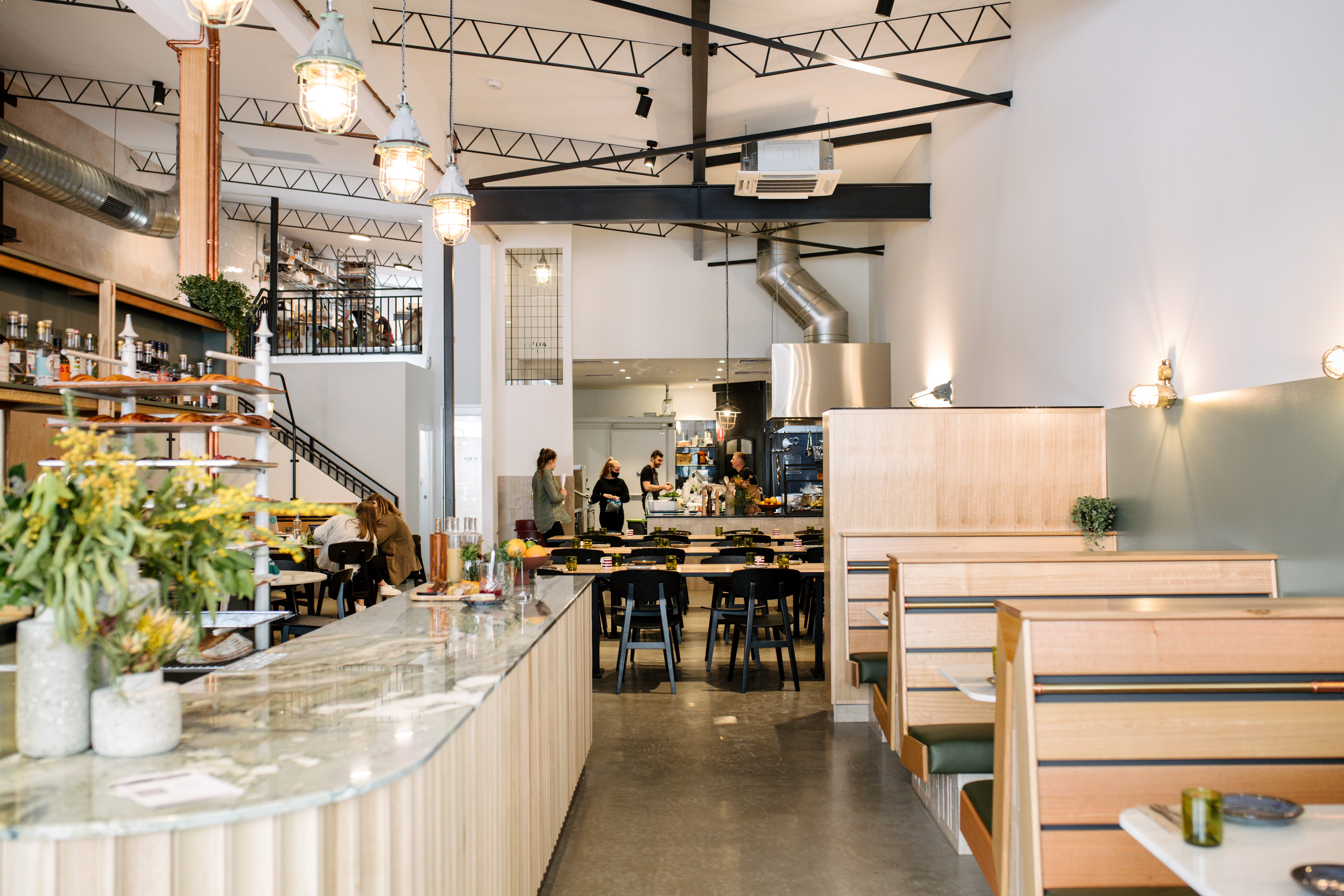 Five years ago, partners Alex Smith and Rik Fisher purchased a run-down 30-acre farm in Ashton in the Adelaide Hills, which would eventually supply produce for their own eatery. Earlier this year they opened cafe-bakery 30 Acres in the old Norwood Squash Centre on The Parade. And it's a refreshing addition to the strip's fixed cafe scene. The evolving breakfast menu – by head chef James Brinklow (ex-The Lane) – might feature baked eggs with roasted peppers and chickpeas or XO mushrooms with kale, fried egg, goat's curd, fermented cabbage and wild rice. For lunch, it might be ricotta dumplings; charcoal market fish with curry butter, pipis and wilted greens; or woodfired chicken. An on-site bakery upstairs is turning out sourdough, danishes, croissants and other pastries, made with all-South Australian ingredients. Dinner service was introduced recently, along with an all-local booze list.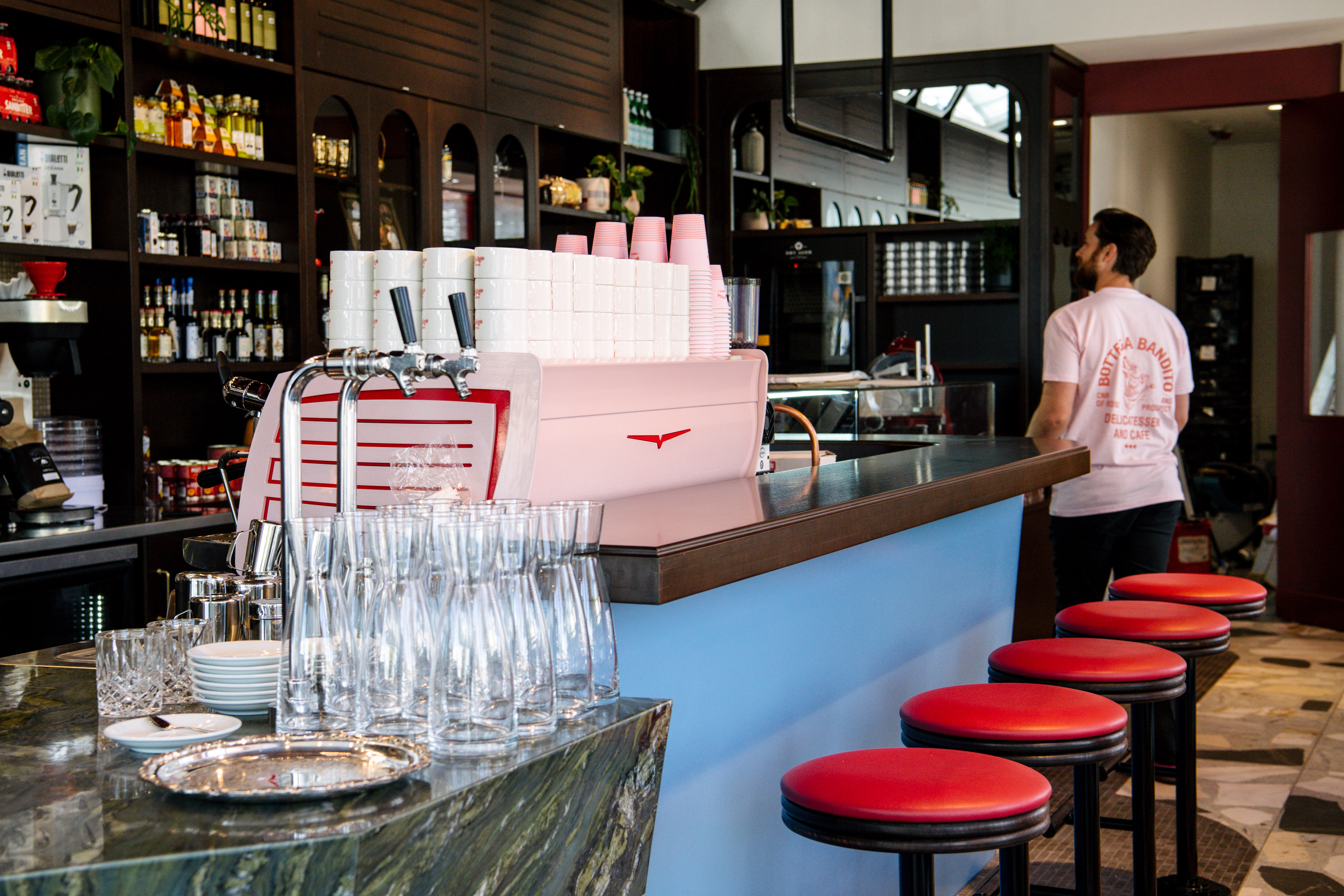 When the Anchovy Bandit crew acquired the site next door in 2020 they split it in two, simultaneously building a new dining room for their pizzeria and a new concept, Bottega Bandito. The latter, a Euro-inspired deli and cafe, opened in January bolstering Prospect Road's new dining precinct. The menu by former fine dining chef Shane Wilson (ex-Hentley Farm) elevates cafe staples with dishes such as a breakfast milk bun with sausage, egg, pancetta, provolone and HP sauce; Spencer Gulf prawn rolls; and sourdough focaccias with fillings such as sopressa, fior di latte, basil, fresh tomato and fermented chilli; and mortadella, tapenade, stracciatella and pickled zucchini. Pair them with a Dawn Patrol coffee or a brunch cocktail, like the Bloody Bandito made with San Marzano tomatoes, gin and kimchi juice.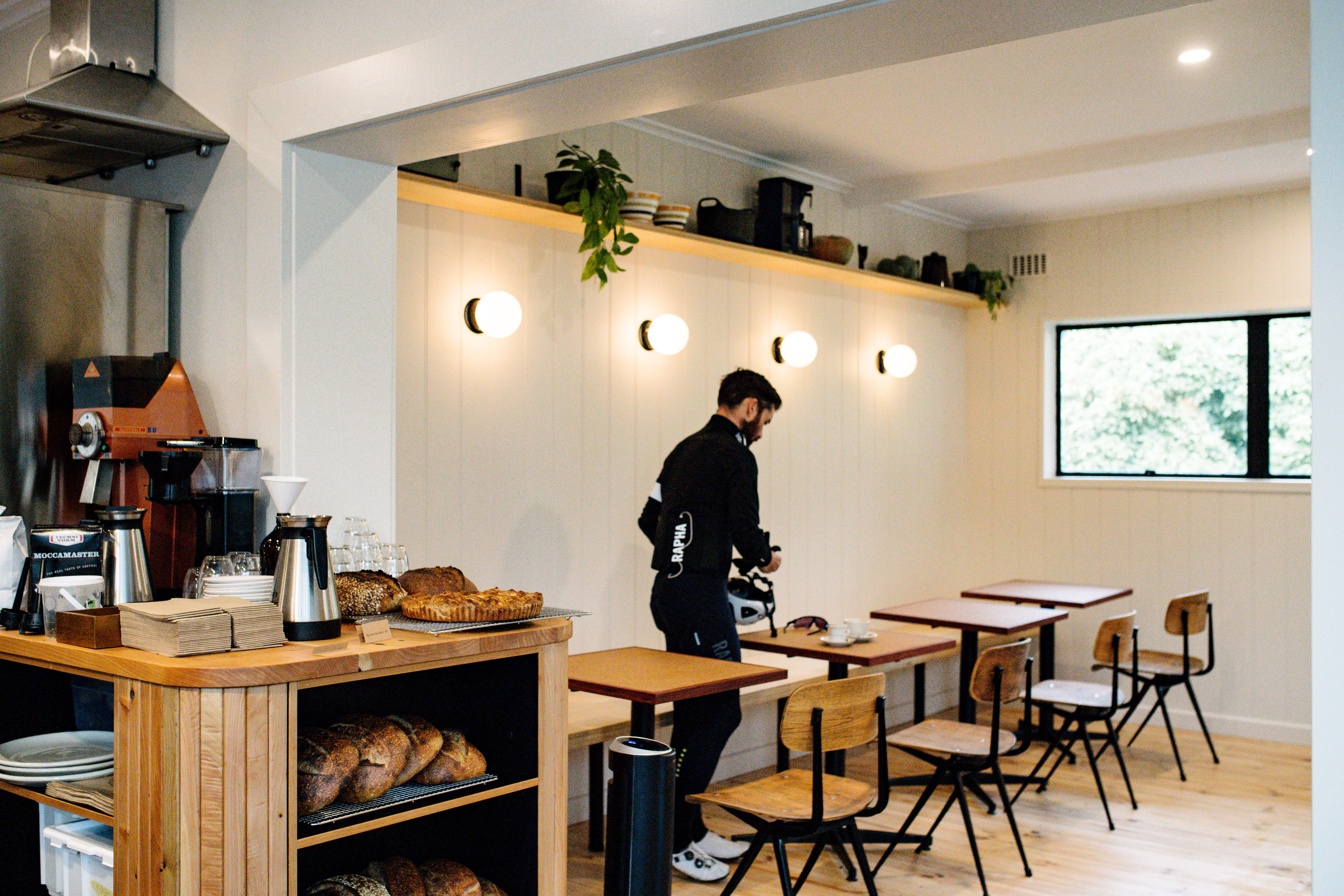 Only months old, Brid feels like it was always here. The community-minded bakery and coffee shop in the former Piccadilly Kitchen space sits next door to slow-goods boutique Ensemble, replicating the one-two set-up of Ensemble's original city digs, which sat next to Sibling Cafe. Owner-barista-baker Duncan Reid was working at Sibling in 2020 when he began selling sourdough loaves during the Covid shutdown. Now you can get them at Brid (the name is a reference to Reid's Kiwi accent) alongside filled focaccias and house-baked cookies and apple pie. There are occasional specials – a Jerusalem artichoke sourdough, say, or a loaf made with spent grain from shoyu – inspired by what Reid can get his hands on. The hyper-local vibes are present in every aspect of the cafe. Ingredients (all organic and/or biodynamic) come from Hills suppliers such as Maggie's Farm, Ngeringa and Paris Creek. And coffee is by Reid's ex-employer Mondays.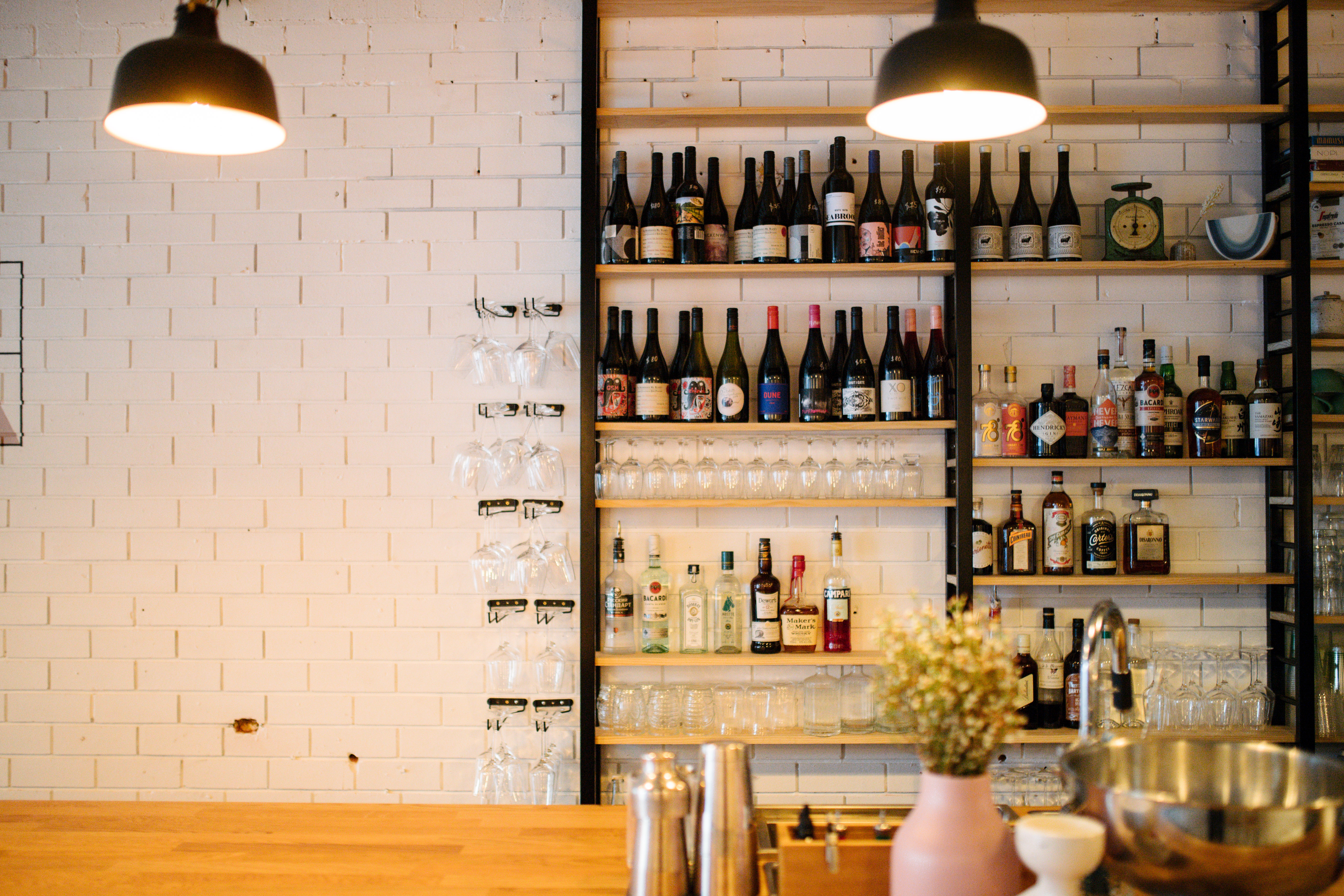 At Luna, there's no service counter as such; instead, there's a long bench running down the middle of the room, with customers seated all around it. Co-owners Marina Tazhdynova (Bibliotheca, Suzie Wong, and the now-closed Red October) and Olga Baranova wanted the space to feel communal and homey. Baranova, a pastry chef, bakes all the bread, danishes, madeleines, cookies and croissants in-house. They're backed by a full breakfast and lunch menu (available Wednesdays to Sundays) that might feature cured salmon on sourdough; confit duck leg with a poached egg and waffles; shakshuka; a breakfast brioche; or baked truffle gnocchi. On weekends, you can pair your meal with a breakfast cocktail or choose from a tightly curated wine list.
The first iteration of Coffee in Common opened in Melbourne in 2015. It closed in 2019 when founder Sean Do packed up and move back to Adelaide, where he linked up with long-time friend Davide "Dos" Cavuoto. Together they reopened Coffee in Common at the start of this year in a sprawling Hindmarsh warehouse. A large bar runs down the middle of the space, inviting visitors to watch the coffees being made – via the La Marzocco Modbar or manual brewing section – and ask questions about the origins of the beans, which are roasted out the back. Choose from the house blends, a rotating single origin, and a reserved coffee list for beans purchased directly from farmers (no importers involved). The specialty coffee is backed by a top food menu by chef Dieter Georg (ex-Elementary) that might include breakfast tacos, ramen or a lobster-tail brioche bun.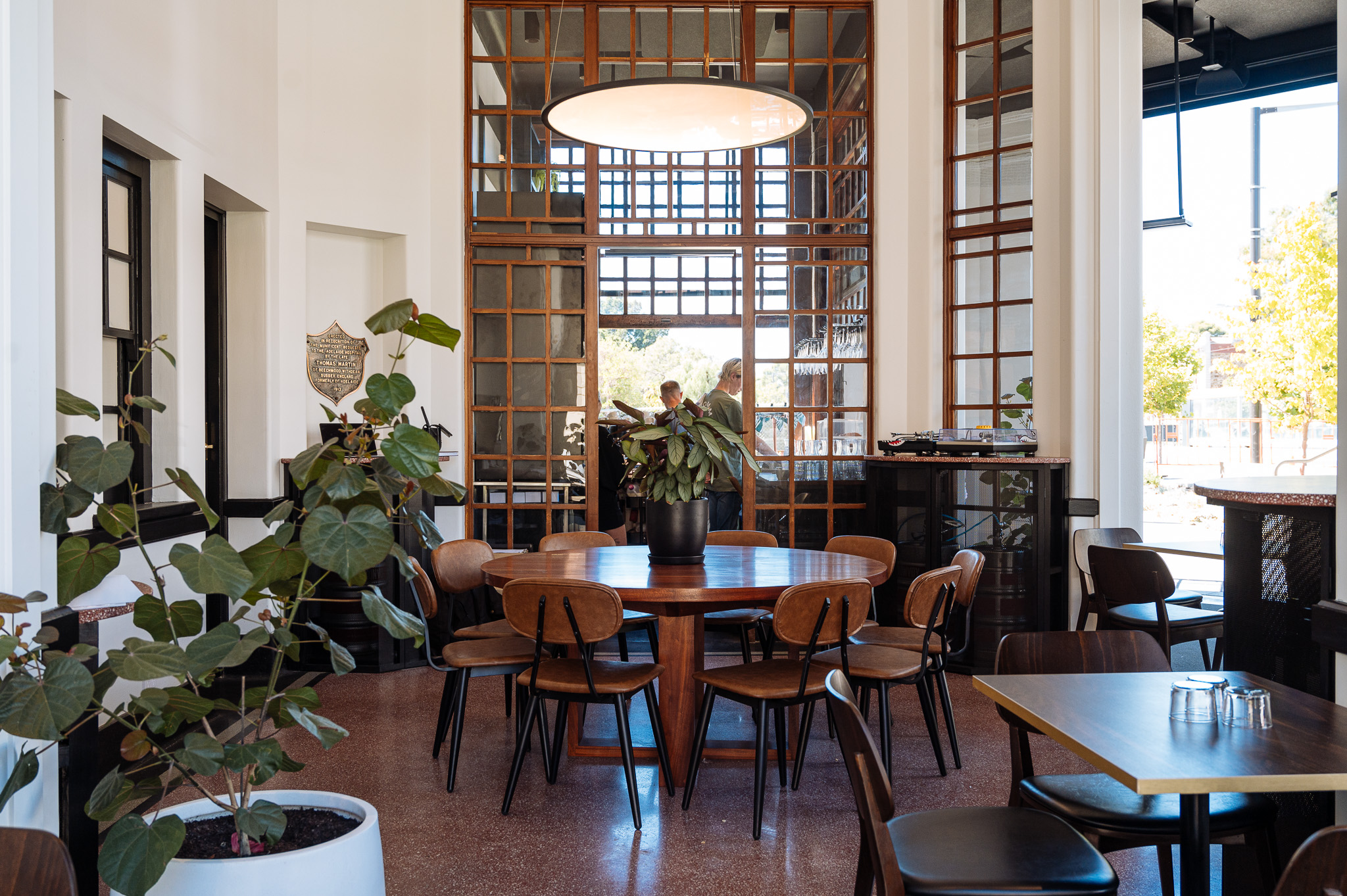 The restored Sheridan building – an octagonal-shaped former kiosk on North Terrace – is now home to Community, a cafe-bar hybrid from the team behind Fine & Fettle and the first food and beverage joint for innovation precinct Lot Fourteen. The Asian-inspired menu, which spans breakfast, lunch and small plates, might include blue swimmer crab scramble with togarashi butter, blackened corn and Thai basil, or salmon belly poke with edamame, brown rice, wakame, avocado and ponzu. In the evenings, the menu shifts to bar snacks, but keeps the pan-Asian theme with dumplings, baos and sandos. Wines by the glass are all South Australian; Mismatch beer is on tap; and Never Never sits alongside Adelaide Hills Distillery gin, vodka and vermouth. One exception to the locals-only rule is the coffee, which comes from Melbourne.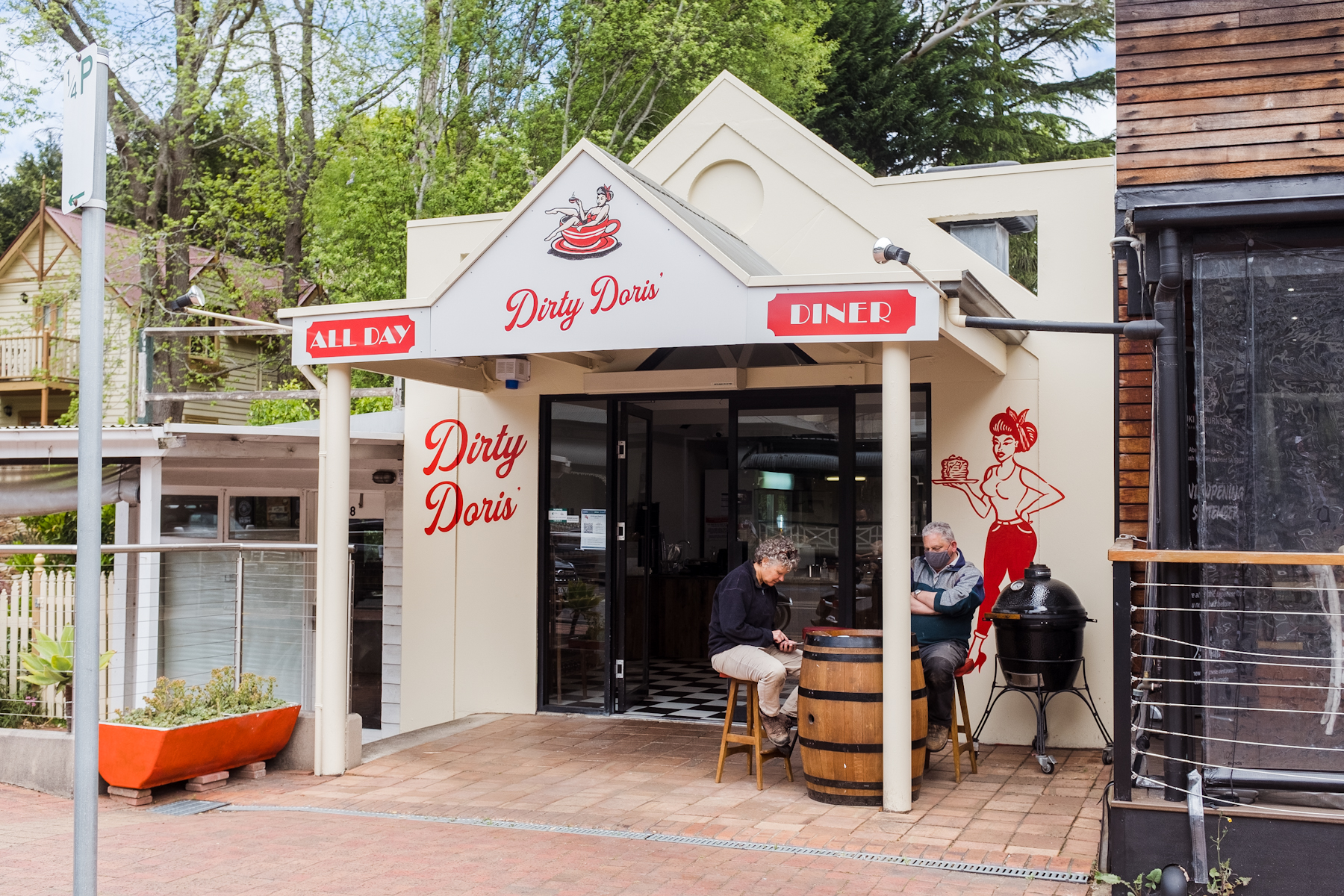 If you want to eat a burger at 7am, Dirty Doris is the place to do it. "You can come and get a cheeseburger or a rump steak at 7am, no worries, no judgment," says chef-owner Denny Bradden (ex-The Lane, Low & Slow American BBQ and Patch Kitchen and Garden). The new spot on Aldgate's main strip is a love letter to the North American diner, complete with vinyl chairs, retro tables and alcoholic milkshakes. The all-day menu features corned-beef hash, a sausage and egg "McDirty", Reuben sandwiches, calzones, fried chicken and breakfast ramen – available from 7am. A pancake stack comes doused in maple syrup and served with Pepe Saya cultured butter (plus bacon and a fried egg, if you like). There's cocktails, too, including a Negroni float, a gin slushy, Espresso Martini and a strawberry grapefruit Mimosa. Plus, wines from Worlds Apart, Ochota Barrels and Murdoch Hill.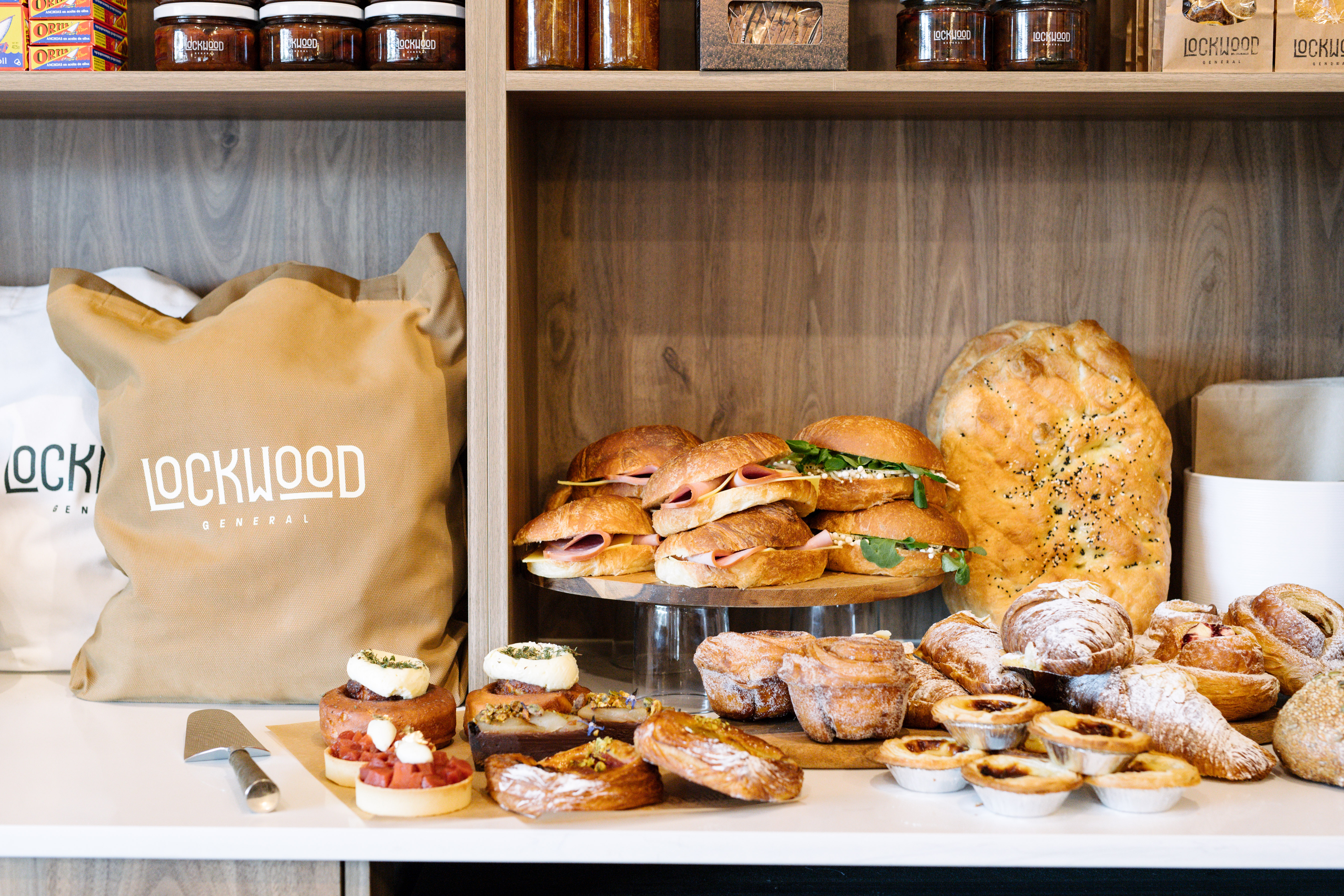 The site at 35 High Street was once a general store, and the centre of life in Burnside. Lockwood General, its new iteration from the crew behind Peter Rabbit and Bloom, leans into that history with a "providore wall" stocking cans of anchovies, loaves of bread and house-made jams, relishes and pasta sauce to take away. The menu brings things into the 21st century with cuisine-hopping dishes such as burrata with pickled apricot, sunflower seeds and lemon balm; mushrooms with miso butter, rye and nasturtium; a beef bulgogi burger; and breakfast gnocchi. The wine list is split into "progressive", "conventional" and "old-school classic" options (think Koerner "Pigato" vermentino, a Samuels Gorge tempranillo and a Shaw & Smith M3 chardonnay) and there's a neat selection of spirits, beers and cocktails, too.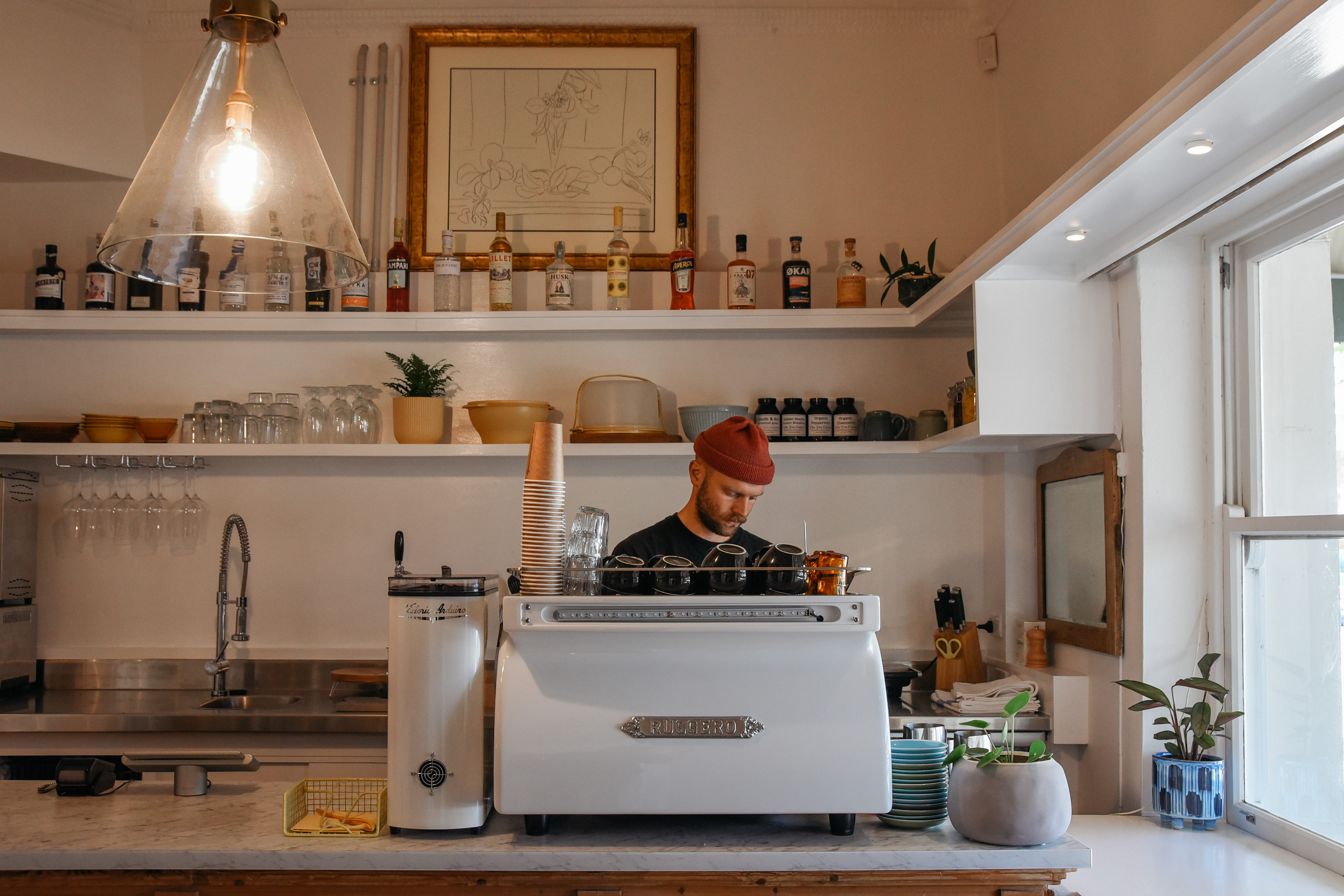 Early last year British expat Thom Adams moved to SA to work a vintage season in the Adelaide Hills. He's now put down roots with a cosy new community-minded cafe and bottle shop on Hahndorf's main street – next door to art supply shop The Paint Box – on a block of land allotted to town pioneer Samuel Thiele in 1839. It's something of a surprise in the historic tourist town, which is better known for its German pubs and lolly shops. There are natural wines from locals Manon and Jean Bouteille alongside international options from importer Giorgio de Maria and farmhouse beers from Tasmania's Two Metre Tall – available to drink in or takeaway – plus a small food menu (mostly "things on toast" and jambon-beurre baguettes) featuring hyper-local producers. Bread is from Brid and Mylor Bakery, pickles are from Bhreu Ferments and coffee is from Degroot. Adams and the team also plan to grow as much produce of their own to be used in the shop.