After a quiet year for new bar arrivals in 2020, this year has gifted us a bunch of exciting new boozers. And we're thrilled to see so many impressive openings outside the CBD, with Adelaide's small-bar scene finally making a play for the suburbs. Here, we raise a glass – while seated, of course – to the top 10 bars that caught our attention this year (in alphabetical order).
There's a long-awaited brewery, a neighbourhood all-rounder and a charming "pub in wine-bar skin". Some of these entries veer into restaurant territory, with equal thought paid to the food, but the blurred lines prove Adelaide's drinking scene really is raising the bar. We'll drink to that.
Missed our round-up of Adelaide's best restaurant and cafe openings of 2021? Find them here and here.
Broadsheet Access members get special tables at busy restaurants, tickets to exclusive events and discounts on food, coffee, brand offers and more.
Find out more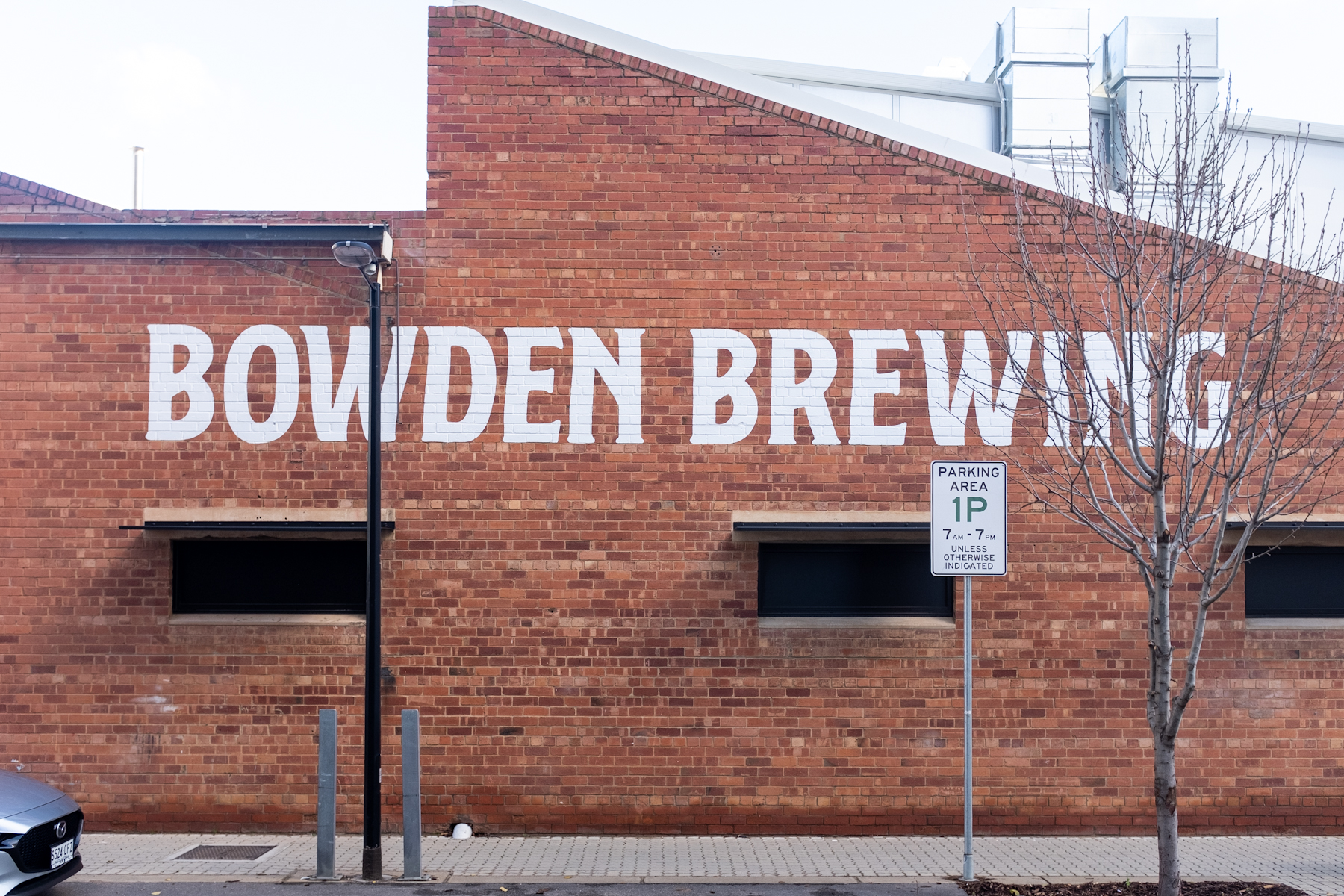 When Alex Marschall, Joshua Talbot, Matthew Orman and Oliver Brown decided to open a brewery in 2015, they lacked the capital to purchase the brewing equipment. So they opened craft beer bar Nola instead. But all the while their original concept was still figuratively brewing in the background. Bowden Brewing finally opened in July at Plant 3, bringing on board brewer Jake Phoenix. The 14-tap bar pours a range of beer styles, including its core four: an easy-drinking draught, a fruit-driven session ale, a big, bitter west coast IPA and a seasonal-fruit sour. The drinks are backed by a menu of "untraditional" Mexican street food: think tacos and tostadas – house-made corn tortillas topped with blood sausage and pickled red onion, say, or battered Port Lincoln flathead with green salsa – plus barbequed Nomad Farms chicken, charred Ngeringa cauliflower, fried school prawns with popcorn and garlic mayo, and chargrilled corn with black garlic butter.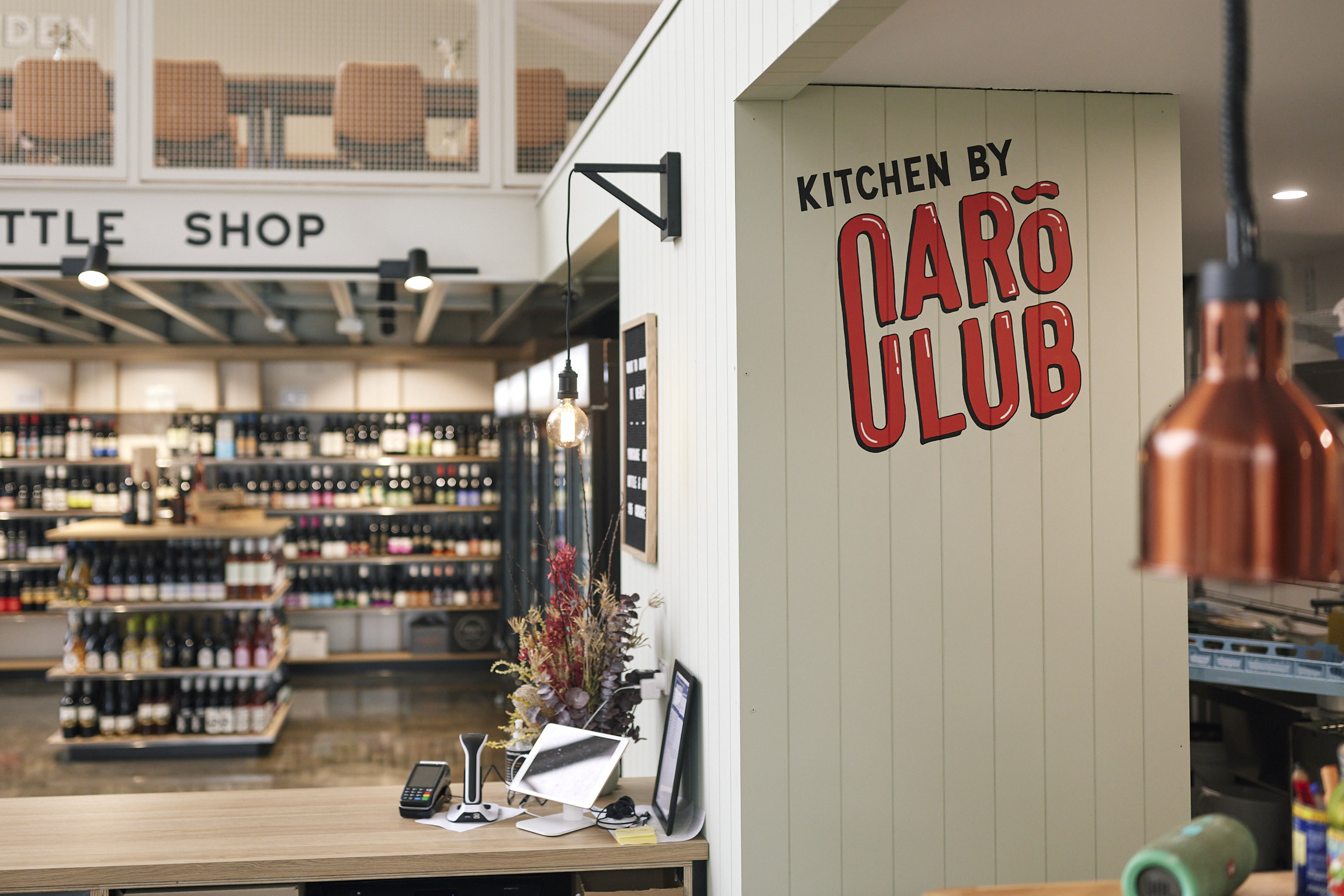 After several years on the move as roving vendors, Adelaide Wine Markets duo Dale Wostikow and Josh Voigt and Caroclub's Tim Attiwill, Kyle McLean and Kain Slotegraaf joined forces to open a bricks-and-mortar bottle shop, wine bar and eatery in Plant 3. While Voigt and Wostikow focus on the drinks (a wide-ranging list that steers clear of any dogma), they've enlisted Caro Club to run the kitchen. The popular food truck was founded in 2017 by Attiwill and McLean and their long-time friend (and head chef) Slotegraaf, who's done time at Shobosho, Bread & Bone and Orana, as well as a stint with Noma in Denmark and Mexico. The tight menu features American-style burgers – including fiery fried chicken, cheeseburgers and a fried shimeji mushroom one with spicy Memphis barbeque sauce. If you're drinking in, expect the classics alongside alternative and emerging styles of wine, plus a handful of local craft beers, ciders and spirits. You can also choose a bottle from the bottle shop for a small corkage fee.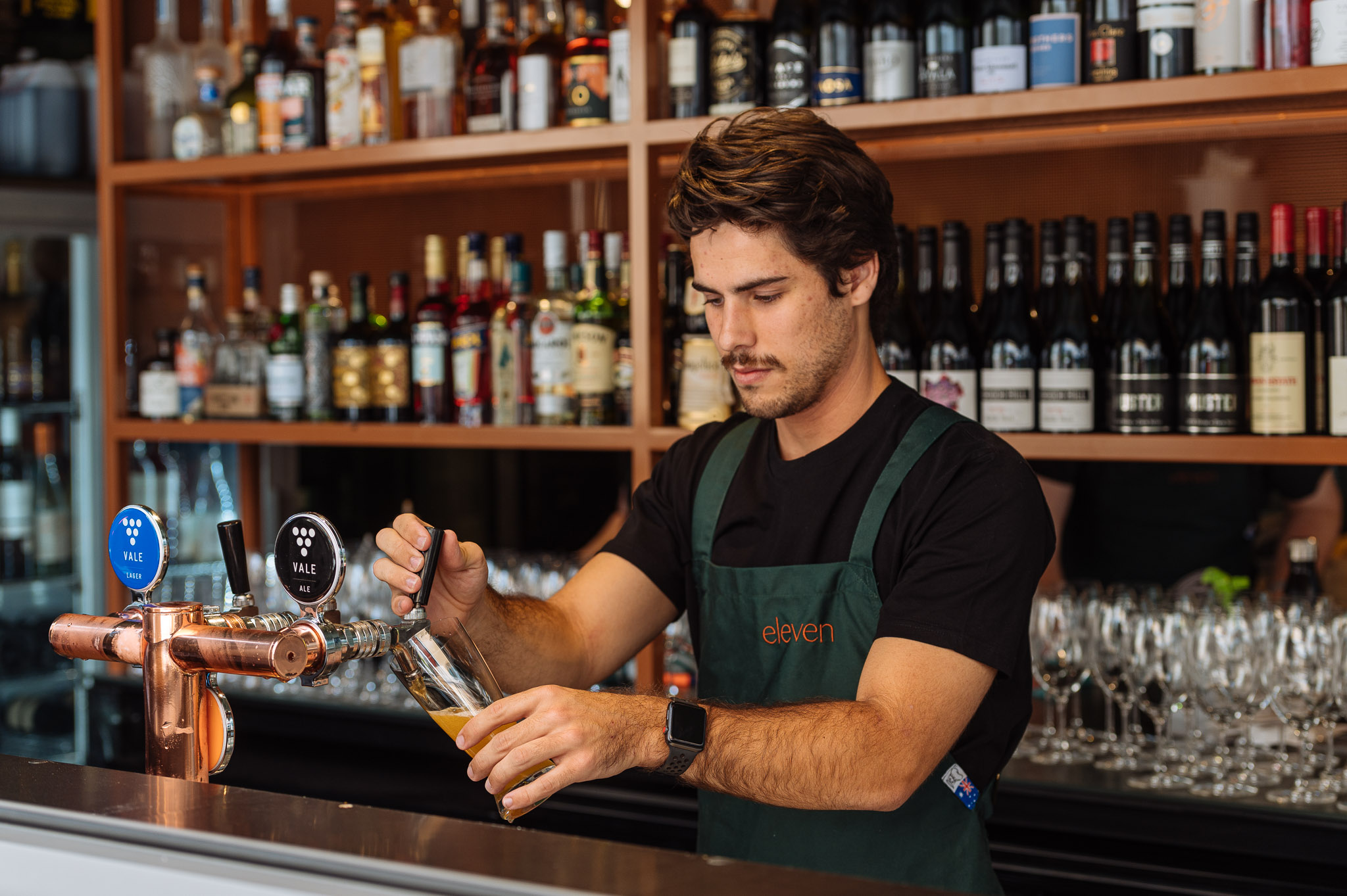 Themis Chrissidis might've called Eleven "the little bar with big dreams" when it opened at the close of 2020, but Eleven is no small bar. The open-air venue, which is located in a courtyard surrounded by office buildings just off Waymouth Street, is licensed for 200 people. Chryssidis and co-owner (and ex-Masterchef contestant) Callum Hann, who also run Sprout Cooking School together, have made full use of that space to create a versatile venue that caters to the morning coffee crowd, as well as offering lunch, elevated bar snacks and pre or post-dinner drinks. It serves as a companion to the pair's fine dining restaurant of the same name, which opened alongside it in August. The bar menu is tight but mighty – think slow-cooked lamb shoulder pie, prawn and lobster rolls and Ortiz anchovies on toast.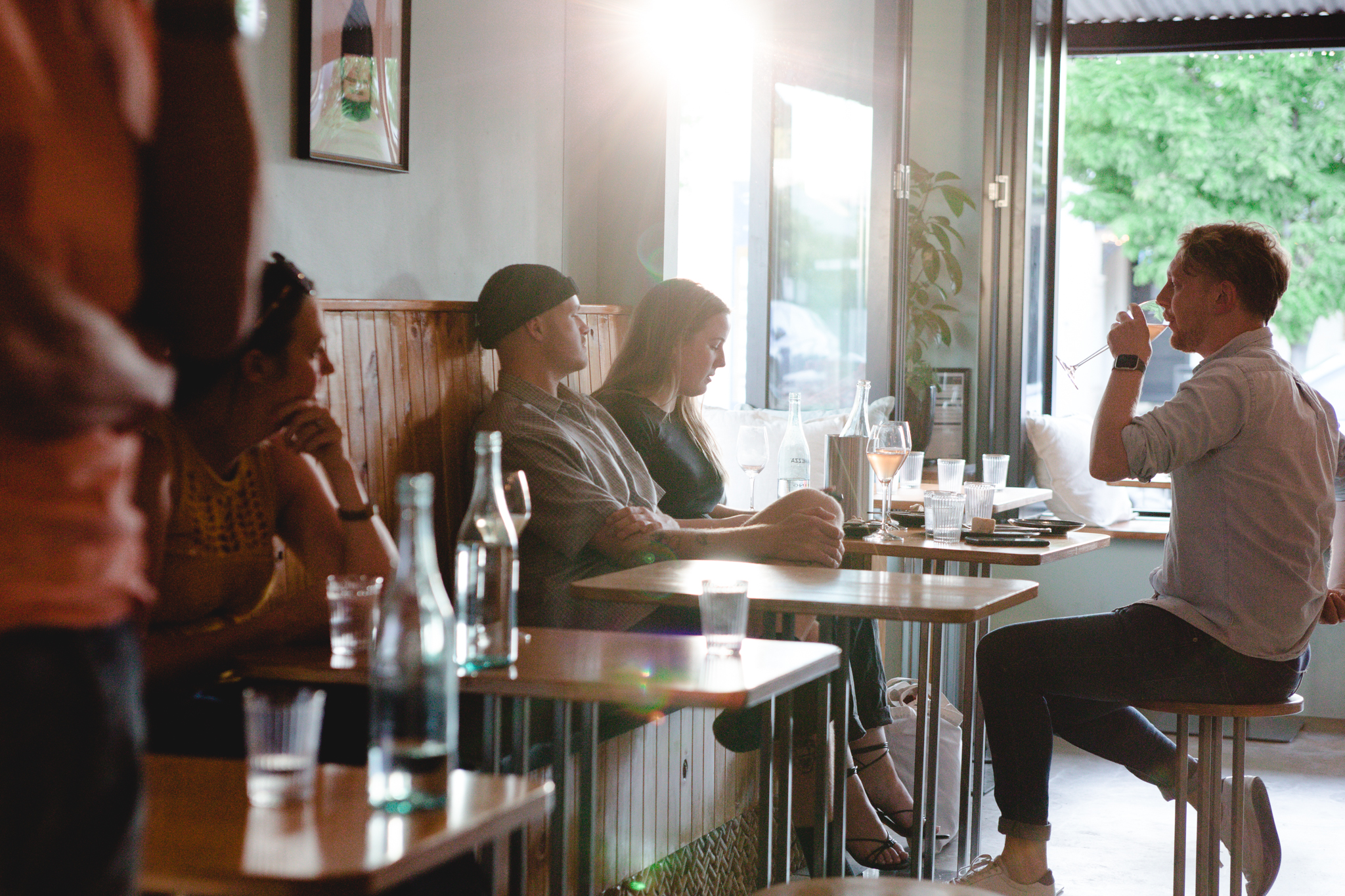 This neighbourhood all-rounder opened just days before our 2020 best of, so we think it deserves another look. It's also evolved a bit since then (not to mention it's just taken out the People's Choice at the 2021 Wineslinger Awards). After starting out with a simple, snacky bar menu courtesy of owners Wilson Shawyer and Jason Barber, the food levelled up with the appointments of chef Jack Tonkin (now at Brae) and, later, Justin Healy (Dunfor Noodle Bar). These days chef Savannah Sexton (previously at Brisbane's Alba Bar & Deli) fronts the kitchen, turning out a menu of fun snacks – a fritz and chips sandwich with guindilla gribiche, say, or chorizo-stuffed chicken wings – with a focus on ethical, sustainable produce. The wine list is extensive and evolving, so you're sure to find something that hits the right note.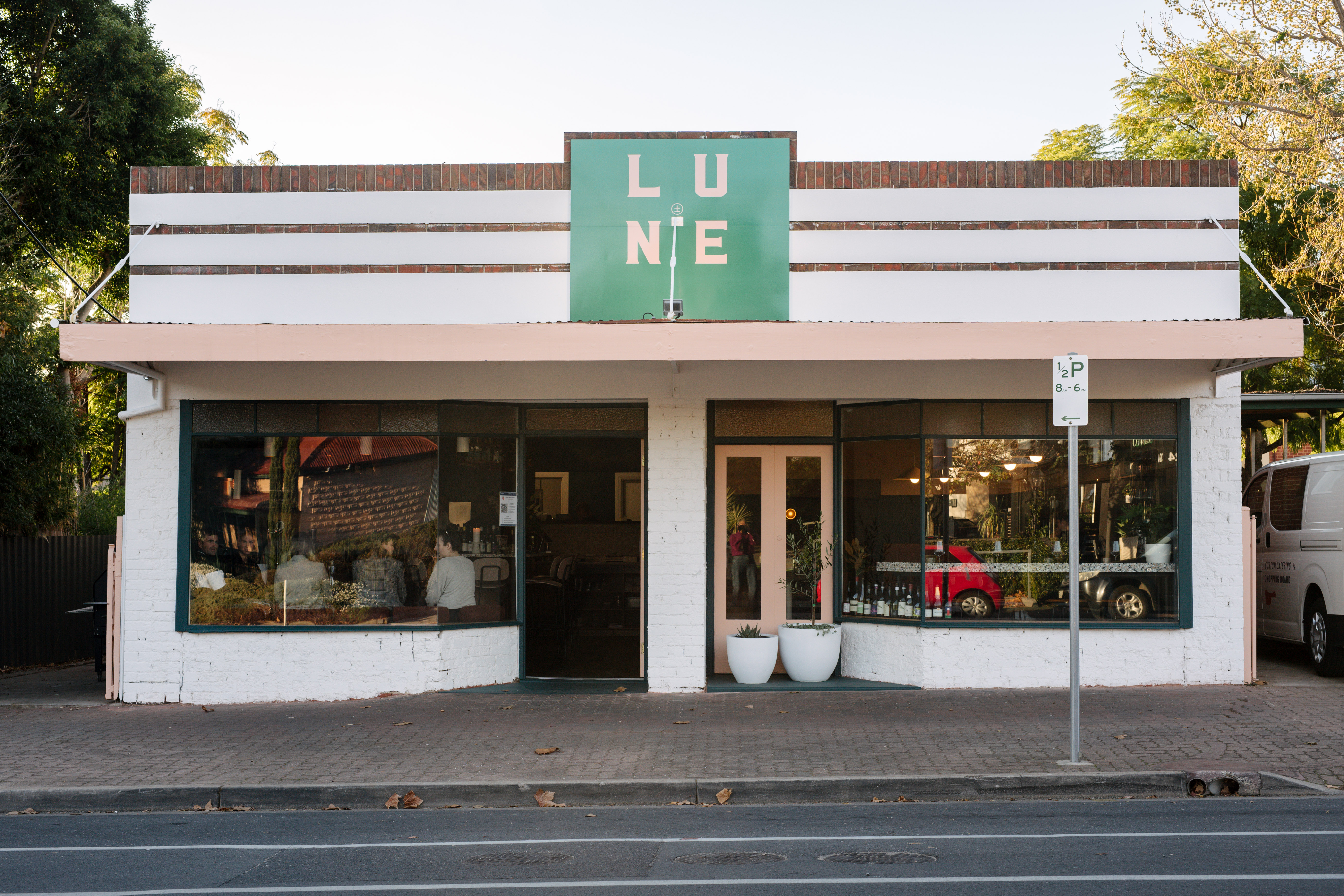 The Parade's nightlife has finally made its way further east with this cosy neighbourhood wine bar by a team of hospitality pros including Sam Worrall-Thompson (Fine and Fettle, Community), Toby Porter (ex-d'Arenberg) and Tony Bales (ex-Pink Moon Saloon). The former Saha site has had a refit by interior architect Georgie Shepherd, who's turned the bright interior into a sleek evening destination with dark blue timber, terrazzo benches, mustard bar stools and brown tiles. And it's proven a hit with the locals, who pack out the bar night after night. The impressive food menu goes beyond the usual bar snacks to take the form of cacio e pepe with pecorino and truffle; excellent Wagyu katsu sandos; barramundi soldiers, and wood-grilled Goolwa pipis with XO butter. The wine list favours approachable local drops from producers such as Murdoch Hill, SC Pannell, Aphelion and Porter's own Mazi Wines.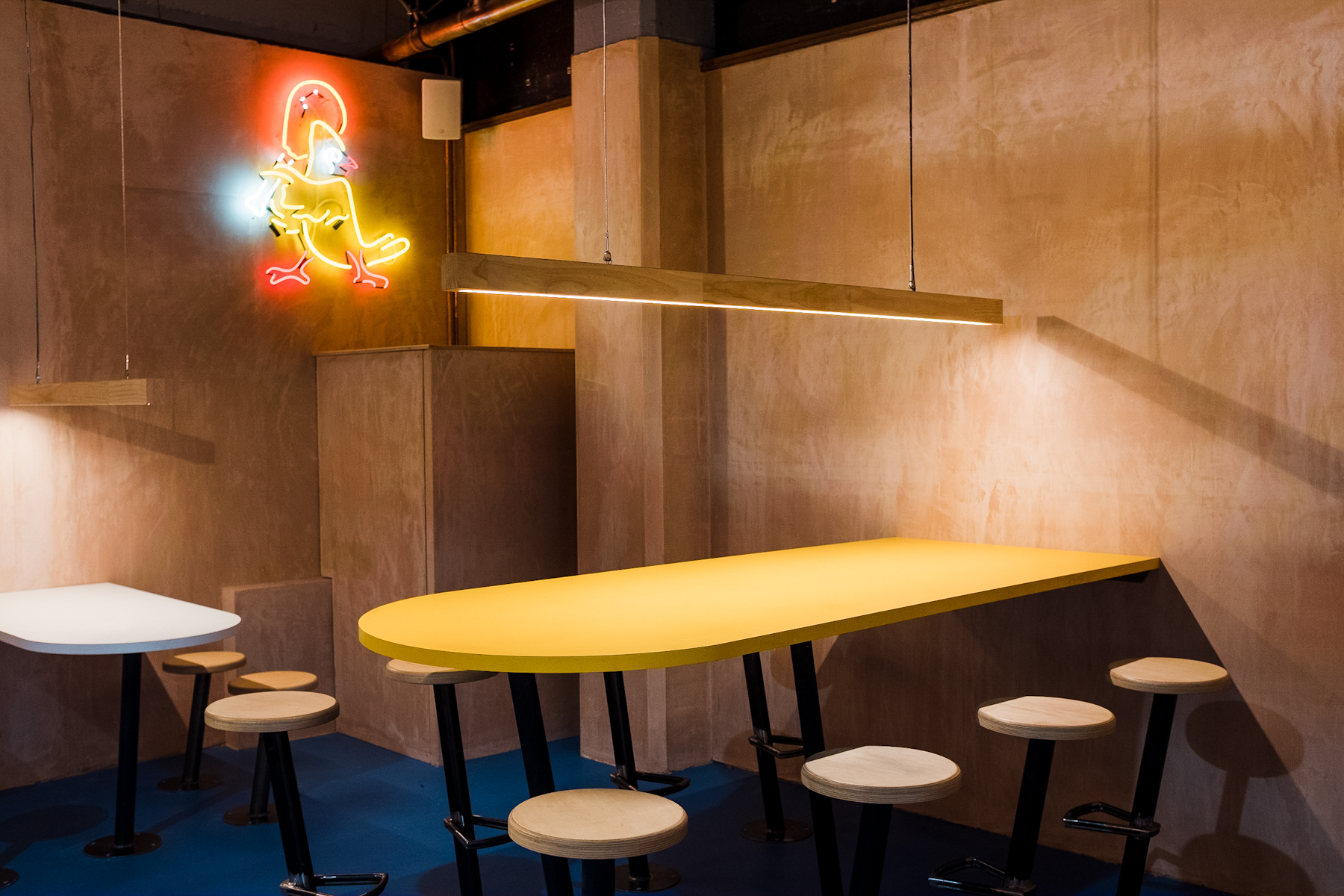 After four years peddling nuggets from a pop-up shipping container, and garnering a substantial following in the process, Chet O'Brien-Tilbrook found permanent digs on Hindley Street. The result is a 50-seat bar and restaurant in the ground-floor site between Rocket Rooftop and Electric Circus. The faded VHS covers that once filled the faux video-store shopfront have been replaced with beer cans, San Pellegrino bottles and milk cartons to emulate a convenience store. The nuggets are coated in cuisine-crossing toppings such as honey sriracha, satay, mi goreng, laksa with coconut-panko crumb, and buttermilk with parmesan. They're also available in a sandwich or as a vegan alternative made with crisp cauliflower. As for drinks, there's Youngblood beer on tap and in cans, and a tap reserved for a rotation of Australian brewers. Victoria's Konpira Maru makes up the core wine range alongside a small selection of cocktails, including spiked sodas, and a range of non-alcoholics.
When Kate Toone and Rachel Hosking talk inclusivity, it's not lip service. The pair behind queer bar and nightclub My Lover Cindi are out to welcome every member of the LGBTQIA+ community (and allies) safely into their venue. In order to make the site – the former German Club – more accessible, they moved the entrance (originally down a flight of stairs off Flinders Street) to the side of the building off a narrow, sloping laneway. They've also moved the bathroom doors to make them more accessible to people with mobility aids, and ditched smoke machines and strobe lighting to accommodate people with breathing problems and epilepsy. Accessibility isn't just about the design, either. It has also guided the menu, which includes a number of non-alcoholic options, such as beers by Indigenous-owned Sobah Beverages. Cocktails include Pina Coladas, Mojitos, Negronis and a Banana Split – all available with booze or without.
Shotgun Willies and Memphis Slim's House of Blues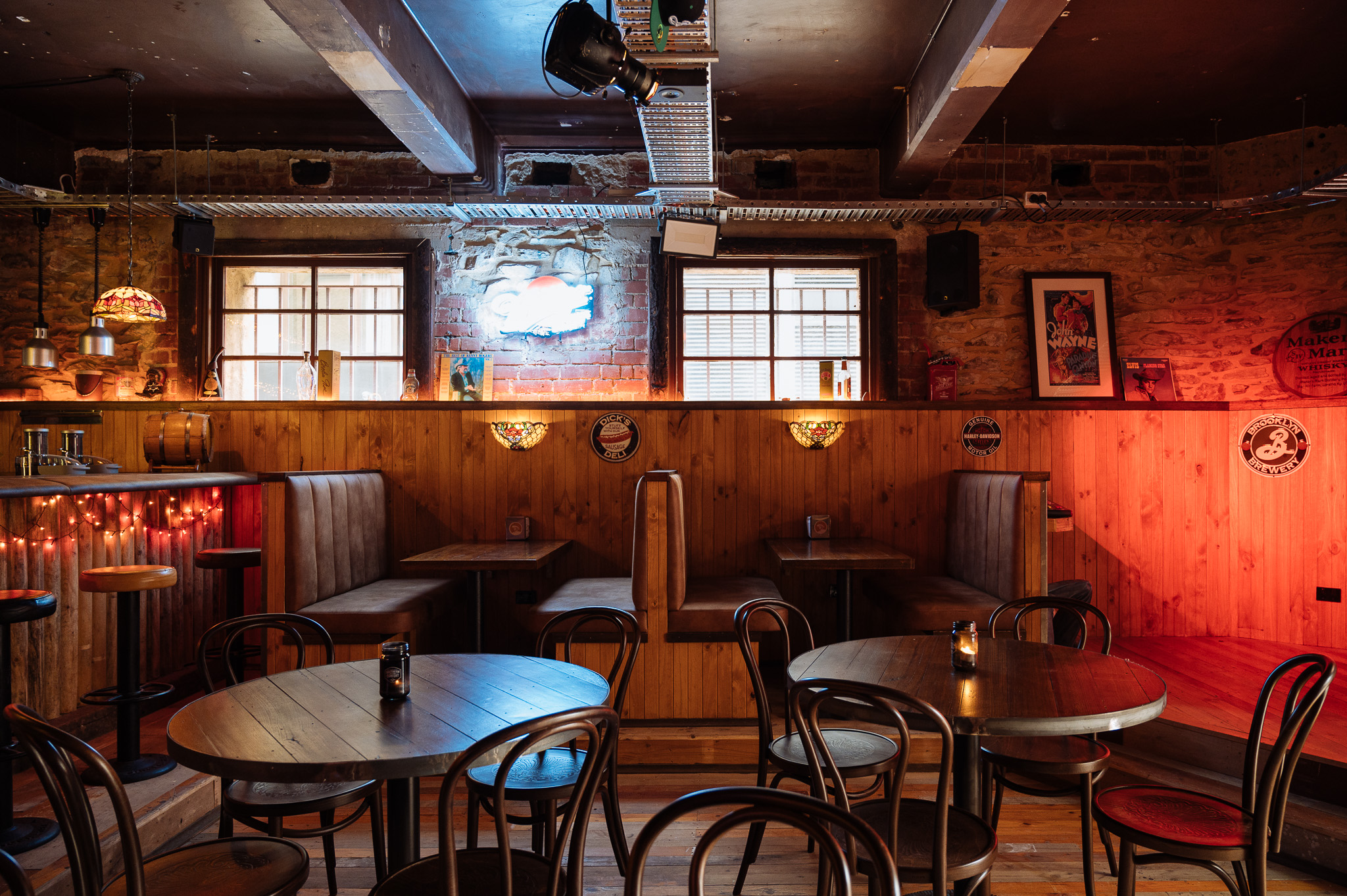 Two-and-a-half years after opening Cry Baby, Jon Di Pinto launched two new bars in the west end. As at his first venue, there's an Americana theme, but this time (alongside new partners Sean Howard and Matt Blyth) he's going full throttle. On the ground floor is western saloon Shotgun Willie's, complete with country music, darts, whisky and American beers such as Pabst Blue Ribbon, Brooklyn Brewery, Budweiser and Miller. A suitably Southern-style menu features smoked wings, fried pickles, a Nashville-style hot chicken sandwich, Philly cheesesteak, and a Frito pie (a variation of nachos served in a Fritos packet). Downstairs, you'll find moody basement bar Memphis Slim's House of Blues. It's presided over by former Maybe Mae bartender Michael Keogh, who's serving sophisticated cocktails that riff on old American classics.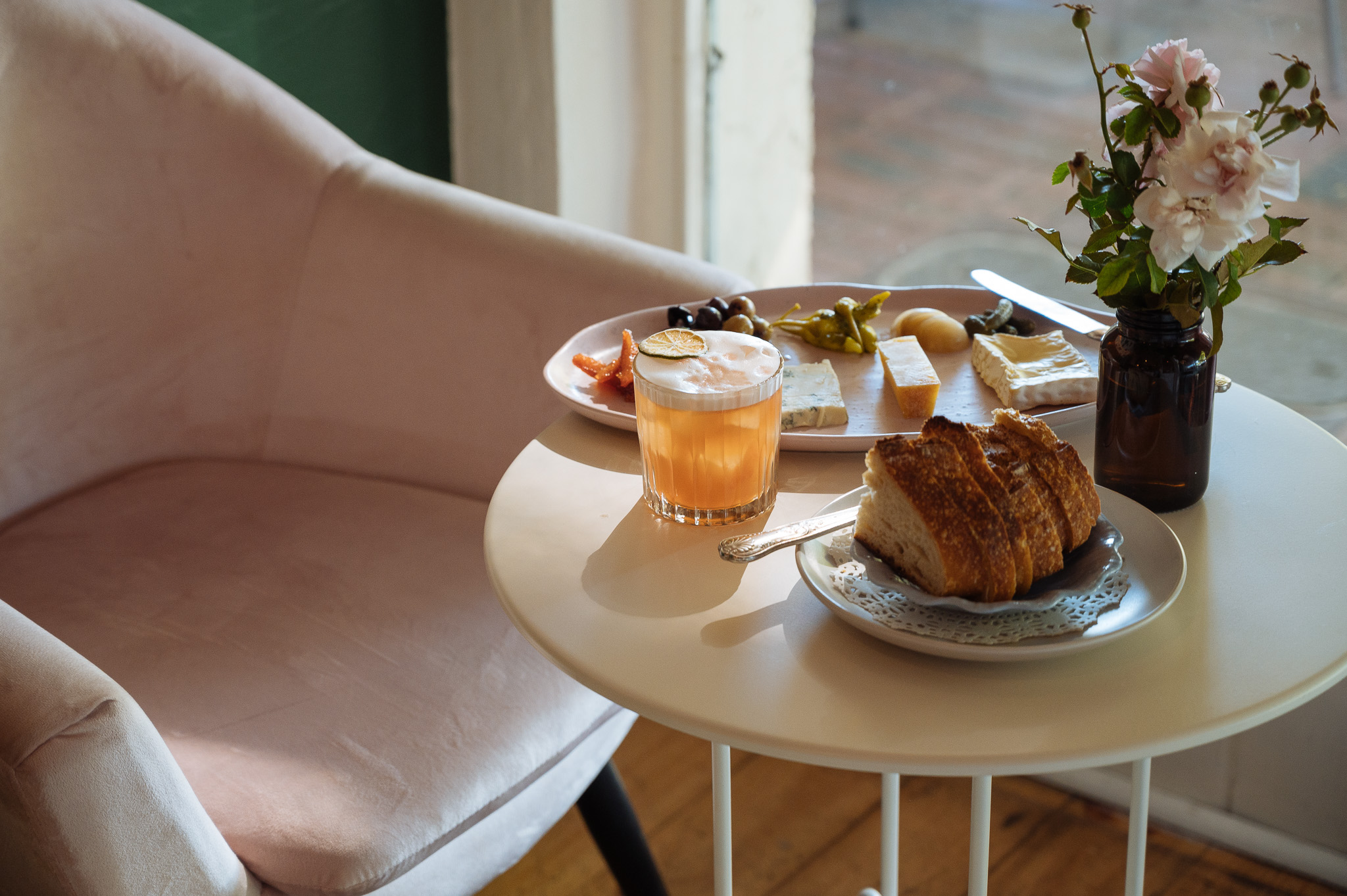 Simon Schumann describes his charming Hutt Street watering hole as a "pub in wine-bar skin". He, sister Brette Schumann, and friend and bartender Jack Wilkes (ex-Orana), quietly opened the venue at the close of last year in a former Good Life Pizza site. (In an earlier life, the space was Cheong Liew's trailblazing restaurant Neddy's.) The trio has embraced the building's quaint, offbeat charm, keeping the stained-glass front doors and original wooden floors. Op-shop finds and used furniture – velvet scalloped armchairs, wooden tables and vintage lamps – fill the rest of the space. A rotating cocktail list might feature classics such as a single-malt Old Fashioned; whisky and bourbon sours; or a Negroni garnished with a eucalyptus leaf. The beer and wine lists also change regularly, spotlighting lo-fi producers such as Charlotte Dalton, Brave New Wine and Gentle Folk, and tap brews by Little Bang. The back of the bar opens to a sun-filled courtyard, with stairs (and a grapevine) leading to a rooftop beer garden.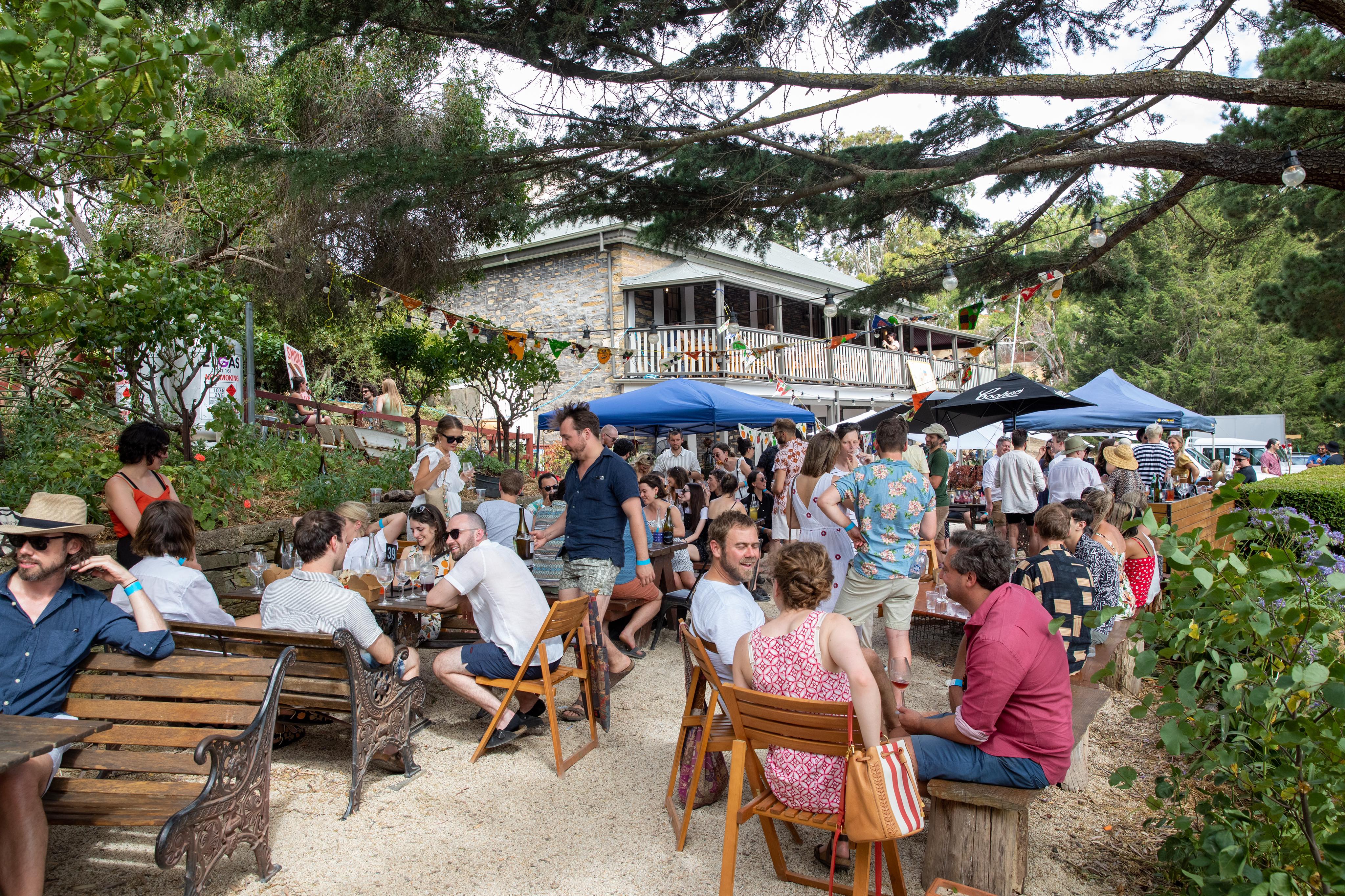 Norton Summit's longstanding Scenic Hotel was quietly reinvented by a group of hospo pros (including Jay Marinis from Son of Dot and Enoch Yates from Golden Boy) at the close of last year. While they preferred to keep the news under wraps at the time, word spread like wildfire. It's little wonder, with a perfect recipe of gorgeous views, affable staff, lo-fi wines and some of the best (and most thoughtful) pub food in the city and surrounds – we're talking roo schnitzels, Ortiz anchovy soldiers with green sauce, and a playful steak tartare served in a Smith chips packet. Add to that a frankly enchanting setting of fairy lights and crackling firepits and it's the ultimate vantage point to watch the sun dip below the horizon, when the city lights start to shimmer. Another reason to visit: this group can throw a party, whether it's a day-long passata-making bash, a ute-boot wine show, or an organic and biodynamic food festival.