After a quiet start to the year, the back half of 2021 has gifted us some stellar openings and re-openings. From instant classics pushing boundaries and redefining how we eat, to captivating neighbourhood joints that keep locals coming back again and again, it's safe to say Adelaide's dining scene has levelled up.
And while restaurants remain under immense pressure – still faced with capacity restrictions and widespread staff shortages – we raise a glass to every person helping to push forward the hospitality industry, and the conversations within it.
In alphabetical order, here are our most memorable dining experiences this year.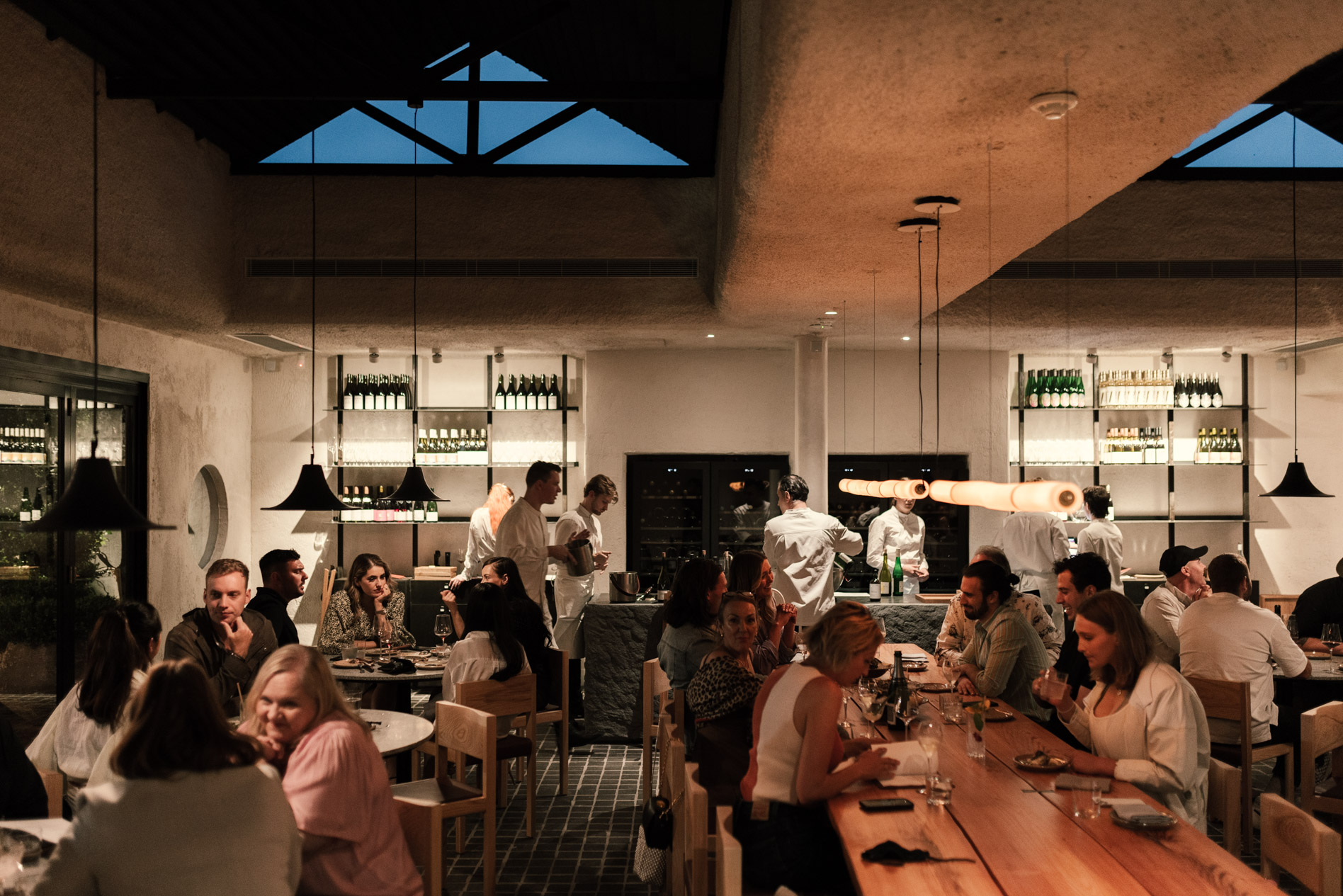 Okay, yes, this place technically opens today. But the winning formula of star chef Jake Kellie, plus open-fire cooking, plus thoughtful drinks in a 160-person Studio-Gram designed space adds up to one of Australia's hottest new restaurants. Beyond Kellie and his team of young guns, the kitchen's MVP is its open-fire set-up that comprises custom-built dual wood-burning ovens, a smokebox, elevation grills, an open hearth and a tiny cauldron-esque deep fryer. Out of which comes hash browns fried in beef fat and crowned with caviar; grilled kingfish collars in a sticky malt vinegar glaze; and an outrageously jiggly brown butter custard tart. The drinking keeps pace with the cooking, whether you're talking cocktails via bar manager Vanessa Rech – tweaked modern classics such as Clover Clubs and Penicillins, say – or the wine list overseen by Bhatia Dheeraj, a former head sommelier at Penfold's Magill Estate.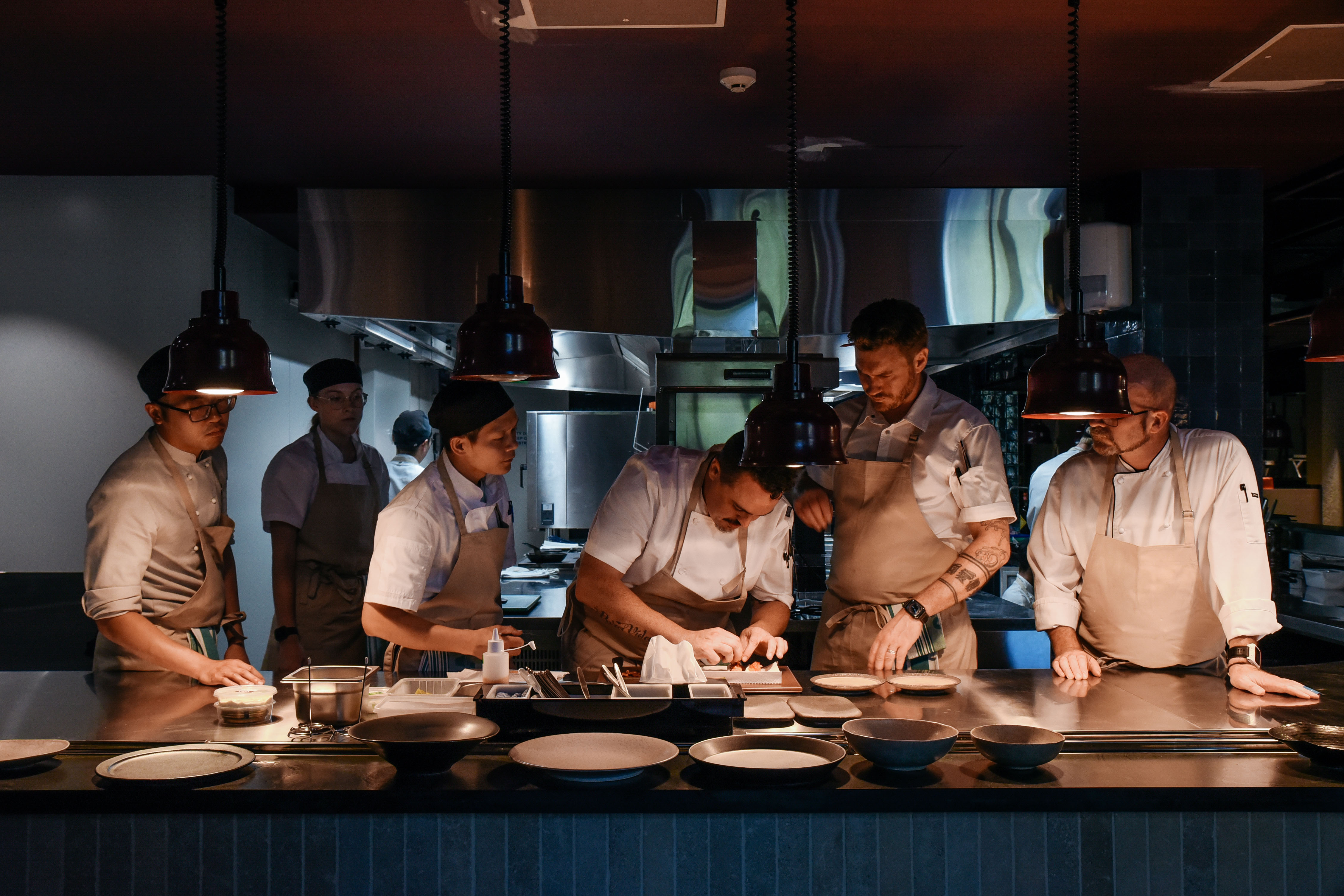 This CBD fine diner is part of Light, a not-for-profit organisation that also houses Little Mission cafe and performance space The Lab. And it may very well provide a solution to the hospitality worker shortage: the restaurant doubles as a training ground for people looking to work in the industry and has declared fair working conditions for staff, from the pay to the hours. South African-born chef Brendan Wessels (ex-d'Arenberg Cube restaurant) leads the kitchen team, chargrilling meats and vegetables on a custom-built braai for both à la carte and tasting menus. Influences range from Korea and Japan (think miso and nori, ponzu marinade or seafood with yuzu) to the Middle East (bulgur wheat), the Mediterranean (peperonata and semolina gnocchi) and Australia (barramundi and saltbush). Wessels has found suppliers that align with Aurora's ethos; there are certain principles that suppliers need to meet before the restaurant will work with them, covering the quality of produce, locality and work practices. Vegetables come from farmers such as grow-to-order supplier K&R Produce.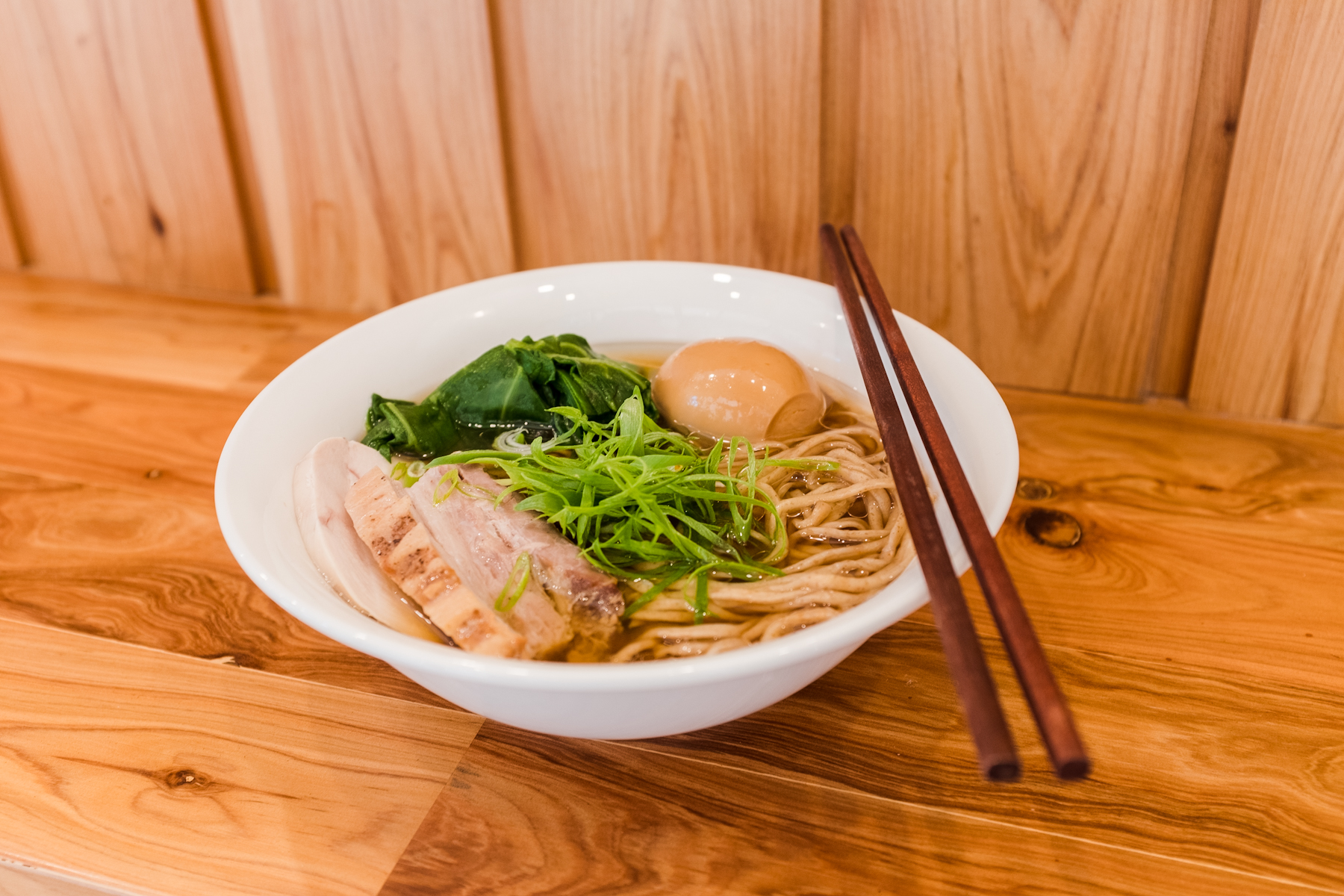 For those who have spent their share of Sunday nights at Loc or the Exeter, Justin Healy's ramen needs little introduction: the former Orana chef has been serving soup through his Quality Noods pop-ups for the past year. Earlier this month, he opened a permanent spot on Hindmarsh Square just a couple of doors down from Loc. For Healy, his food is a vehicle to showcase quality produce from ethical, regenerative local producers. He's sourcing ingredients from Nomad Farms (pasture-raised chicken), Ngeringa (biodynamically grown vegetables), The Dairyman (milk-fed, heritage-breed pork) and Small World Bakery (rye and whole wheat flour for the noodles). For now, there are two types of ramen (shio or shoyu) and a few snacks and sides, including beef tartare, potato salad and a fried-oyster po' boy. When the liquor licence finally comes through (this week), there'll be two tap beers from Bridge Road Brewers (a pale and a lager) and BYO bottles from Loc.


The long-awaited fine diner by Themis Chryssidis and Callum Hann (who also run Sprout Cooking School, Lou's Place and an open-air cafe and bar also called Eleven) opened at 11 Waymouth Street in July. Despite the name, the most important numbers at Eleven are 13 and 17. That's the number of dishes that hit the table for the restaurant's two degustations. Both start with a caramelised onion milk bun served with chicken fat butter and chicken skin salt made from Nature's Chicken's apple-fed chooks. The bread even has its own beverage pairing, a 2017 sauternes from premier cru Chateau Rieussec. The wine list includes French options from champagne to chablis alongside more parochial South Australian matches. The food also merges Australian cuisine and French techniques under the watchful eye of chef Dan Murphy. Think crisp, pan-seared white Murray cod served with steamed open mussels, winter vegetables and a creamy beurre blanc sauce. Also, bite-sized agnolotti stuffed with Adelaide Hills goat's cheese and creamed leek, served with a roast onion broth.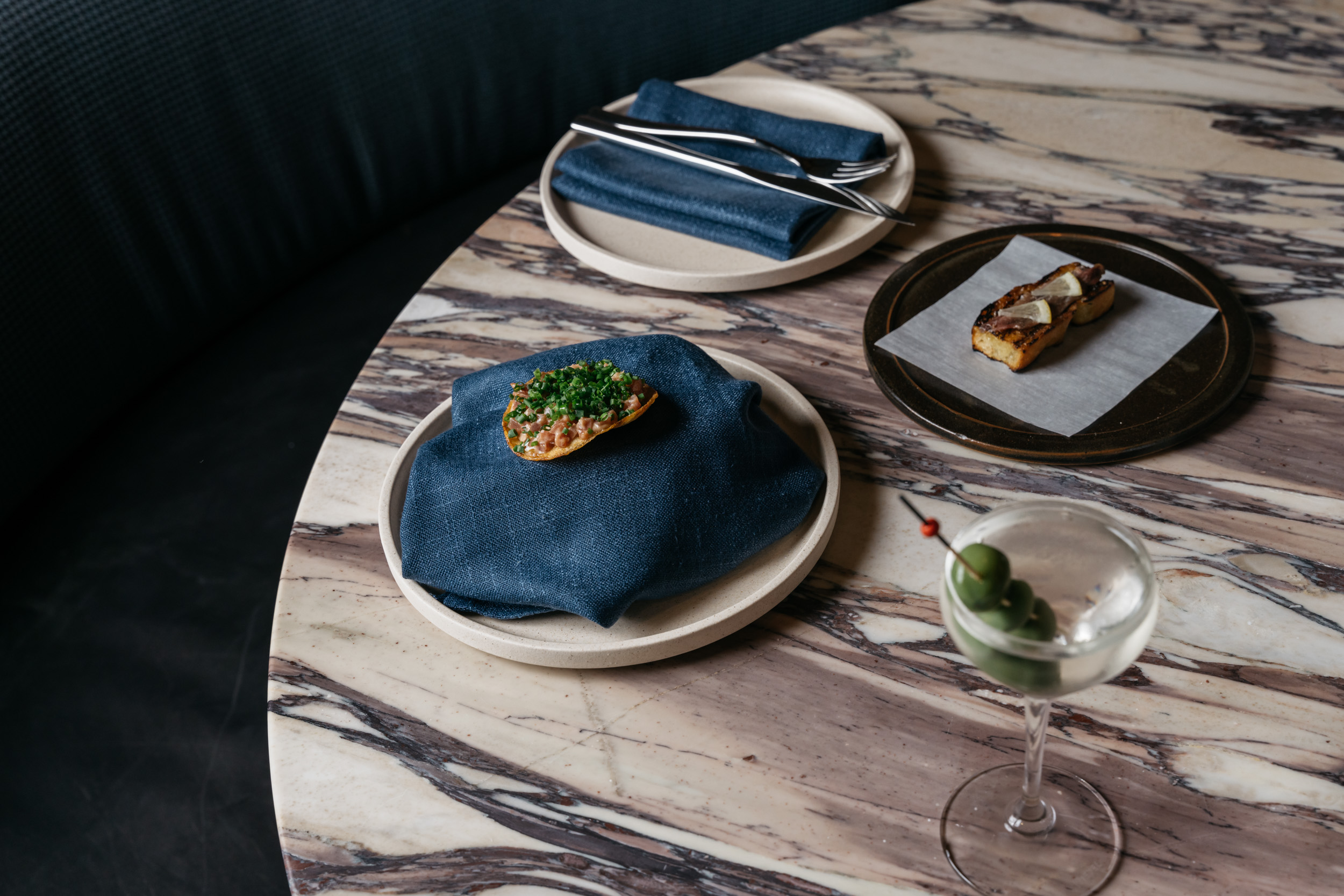 There's more than a touch of New York, New York (right down to the Sinatra playing overhead) at this nostalgic Italo-American restaurant from the Nido crew. The Big Apple informs everything from the opulent fit-out by designers Studio-Gram – all marble, brass and striking red accents – to the name, taken from the American-Italian slang word "fugazi", meaning fake or phoney. The venue, which sits in the former Rigoni's site, is on a mission to keep the business lunch alive, attracting suited up patrons with its mix of old-school grandeur and crowd-pleasing cooking. Owner-chefs Laura and Max Sharrad have drawn from their recent trips to Italy to turn out a vast menu taking in everything from "lasagna pizza" and fun snacks ("Roman Vegemite" fingers and mini mortadella sandwiches) to larger plates of pasta and proteins from the wood-grill. Tip: if you're riding solo or in a pair, opt for a seat at the statement marble bar.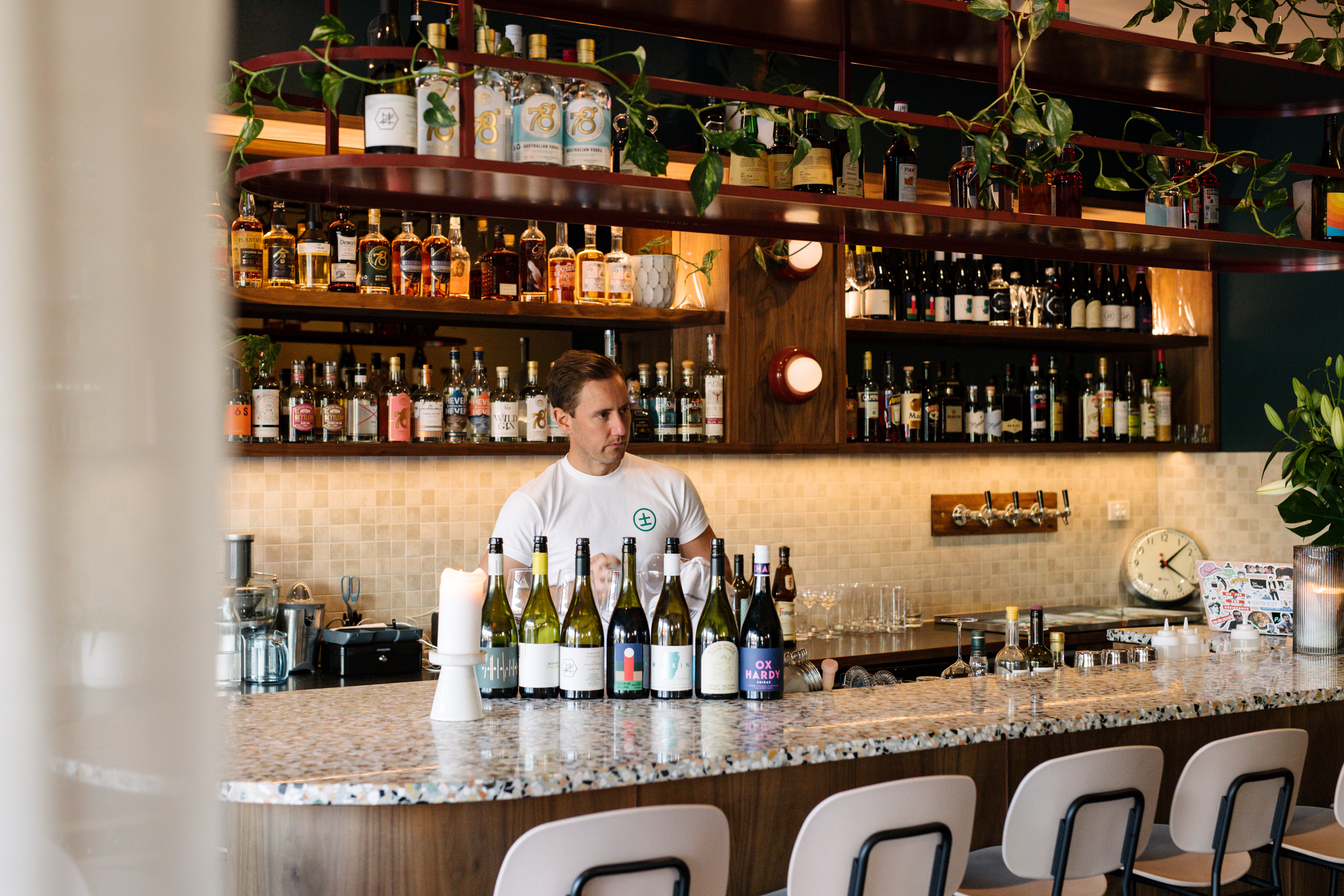 The Parade's nightlife has finally made its way further east with this cosy neighbourhood wine bar by a team of hospitality pros including Sam Worrall-Thompson (Fine and Fettle, Community), Toby Porter (ex-d'Arenberg) and Tony Bales (ex-Pink Moon Saloon). The former Saha site has had a refit by interior architect Georgie Shepherd, who's turned the bright interior into a sleek evening destination with dark blue timber, terrazzo benches, mustard bar stools and brown tiles. And it's proven a hit with the locals, who pack out the bar night after night. The impressive food menu tips this place into our restaurant list, with share-friendly plates that go beyond the usual bar snacks to take the form of cacio e pepe with pecorino and truffle; excellent Wagyu katsu sandos; barramundi soldiers, and wood-grilled Goolwa pipis with XO butter. The wine list favours approachable local drops from producers such as Murdoch Hill, SC Pannell, Aphelion and Porter's own Mazi Wines.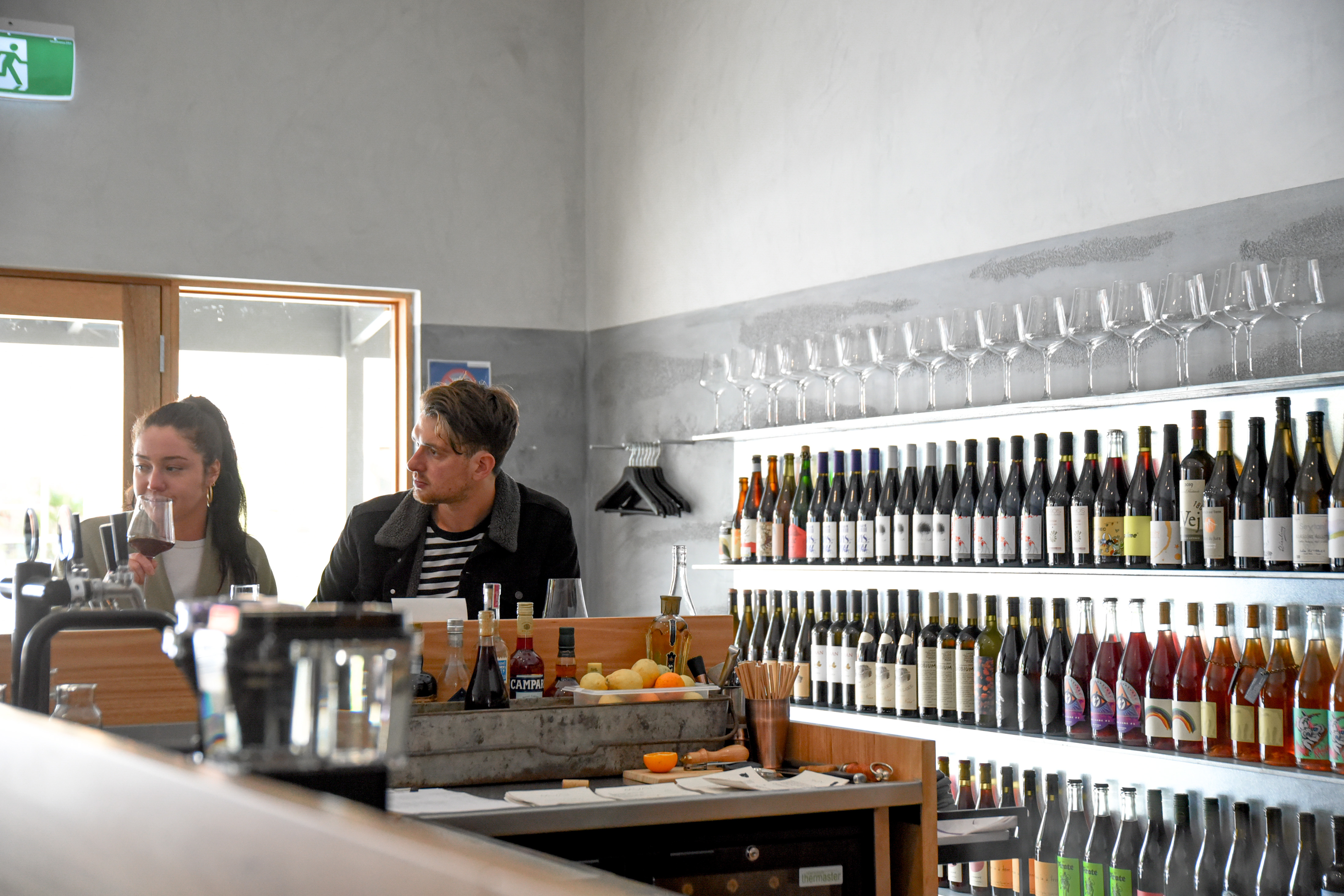 In Japanese, yuiitsu muni means "one and only". It's a fitting description for Muni, a sleek natural-wine bar and restaurant that opened in Willunga in October. Situated on the town's historic High Street, surrounded by a pub, a general store, a butcher shop and a bakery, it's like nothing else in the area. But the same sense of community and regional hospitality you'll find in nearby venues is alive and well here. The menu is shaped around local produce, much of it from the Willunga Farmers Market or nearby suppliers, and draws on Taiwanese flavours, courtesy of expat owner-chefs Mug Chen and Chia Wu. Think marinated cucumber with Jauma Farm vinegar, Sichuan pepper and shrimp chilli oil; wood ear mushrooms with soy sauce, garlic vinegar and basil; Taipei-style cold noodles dressed in sesame sauce; and pork-neck skewers served with golden kimchi. The food is backed by low-intervention local wines alongside international drops selected by Japan-based business partner and importer Lulie Kaori Tanaka (Cross Wines).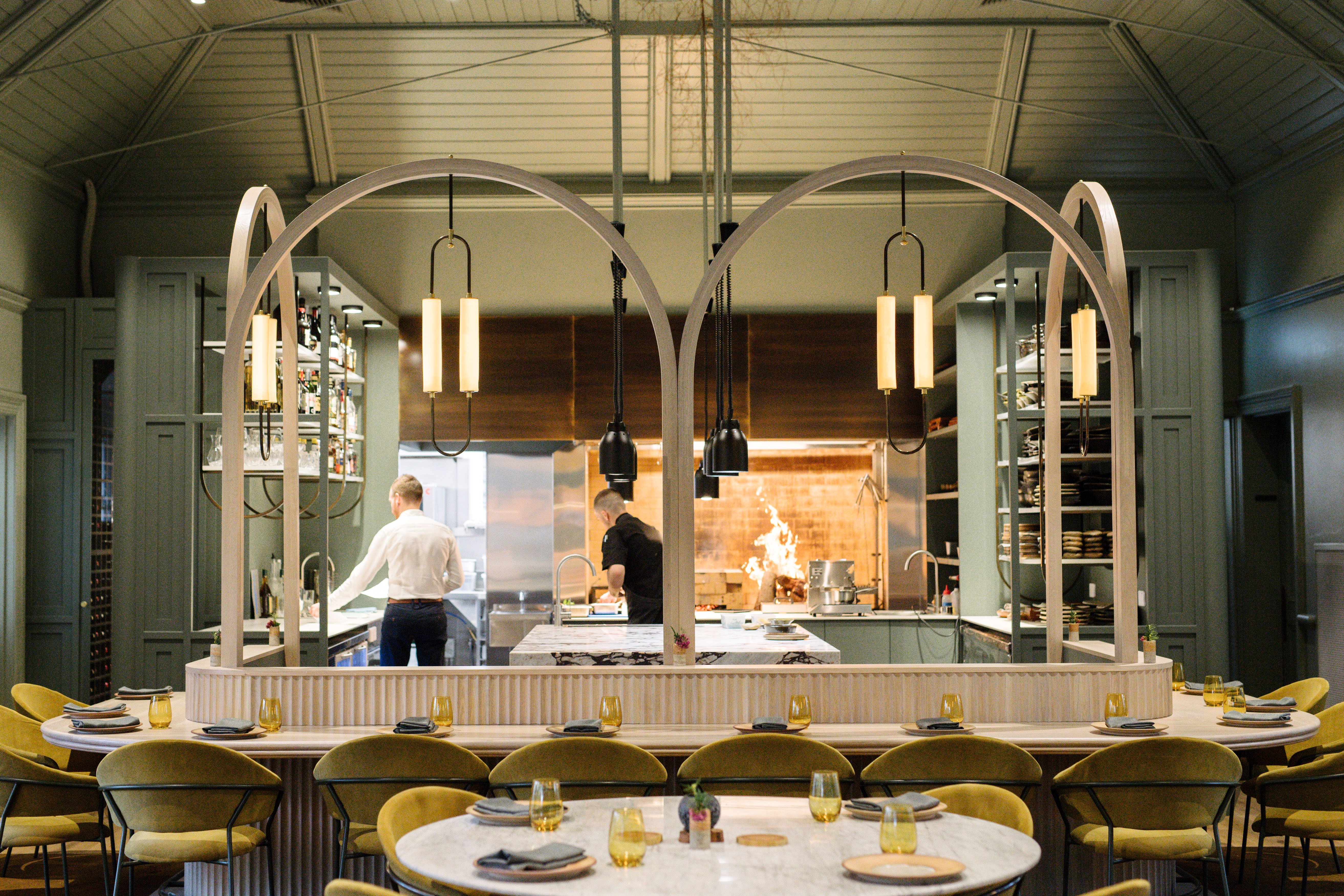 For years, the dated interior of this former tearoom had been out of step with the gorgeous grounds it calls home and the aspiring food on the plate. With the appointment of new executive chef Justin James (ex-Vue de Monde) earlier this year, the fine diner turned a new page. After an extensive renovation, the renamed Restaurant Botanic has a 12-seat chef's table overlooking the new open kitchen and hearth, and a refreshened dining room. The open fire touches every dish in some way, from a smoked celeriac and apple tea that opens proceedings, to a closer of smoked milk sorbet with native basil. Guests choose from two menus – the short path or the long trail – which might feature marron with fermented chilli and lemon myrtle from the garden. And duck-fat scones with 30-day-cultured butter and "clam jam". Another impressive addition is the temperance menu of non-alcoholics including kombucha, infused juices, garden blend teas and mocktails. Your wallet will be plenty lighter after this, but you'll be hard-pressed to find a more memorable Adelaide dining experience.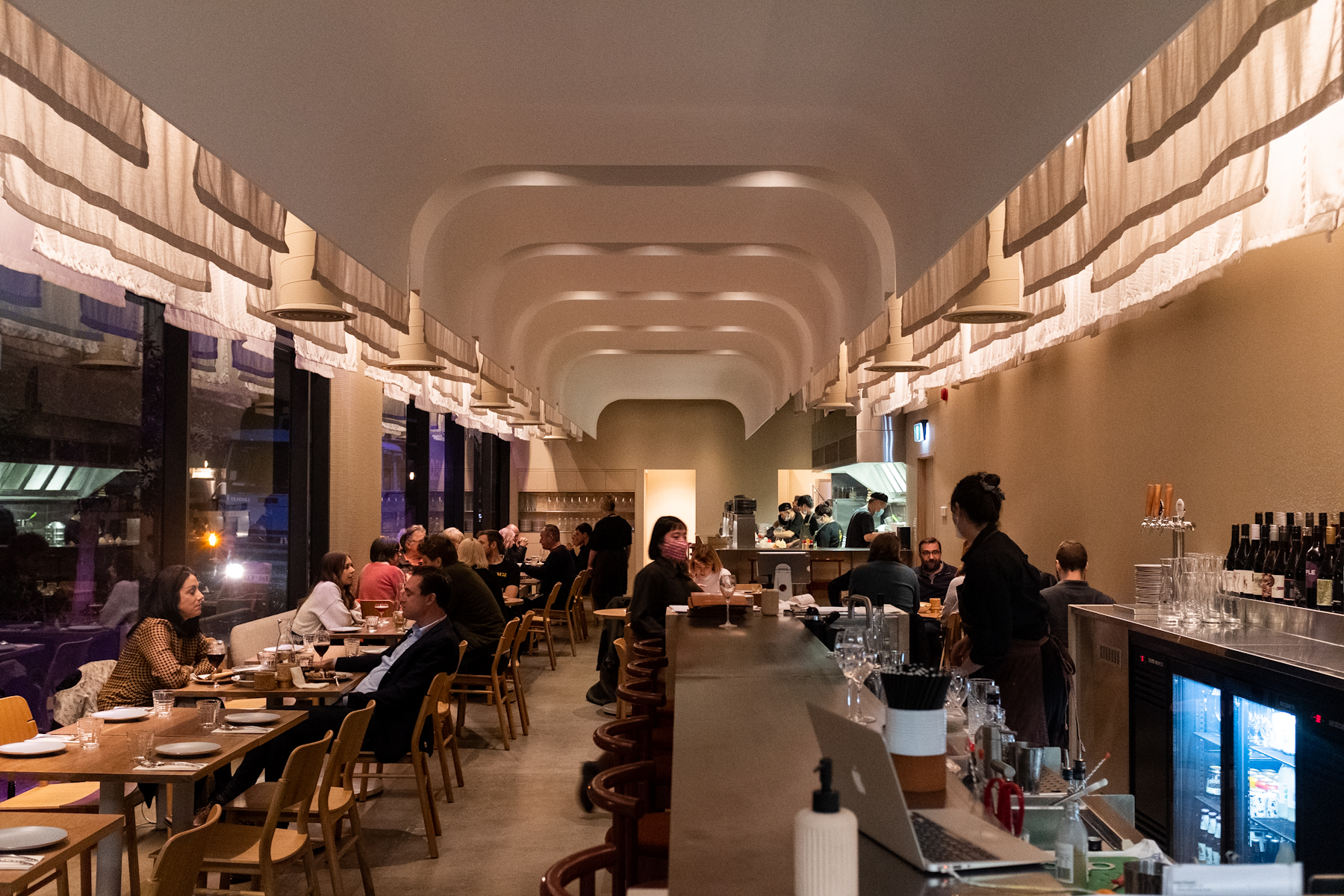 After months of anticipation and extended delays, Soi 38 finally swung open the door to its new home on Pirie Street in June. Despite the new location there's a strong sense of familiarity. The long, narrow room running alongside a laneway mirrors the Pulteney Street original. There's also the same friendly, at-ease team. And chef Terry Intarakhamhaeng's killer regional Thai cooking remains (now available to view from ringside seats). But there's a new level of sophistication and maturity that's come from years of steady evolution. The food delves deeper into Thailand's diverse regional cuisines, making use of game meats such as venison (grilled and served with nam jim and tomato paste) and wild buffalo (served as tartare), alongside native produce like kangaroo tail (in a Penang red curry), marron (served with pork belly and vermicelli) and pipis (with chilli crab oil), and it reminds us why Intarakhamhaeng is one of our best.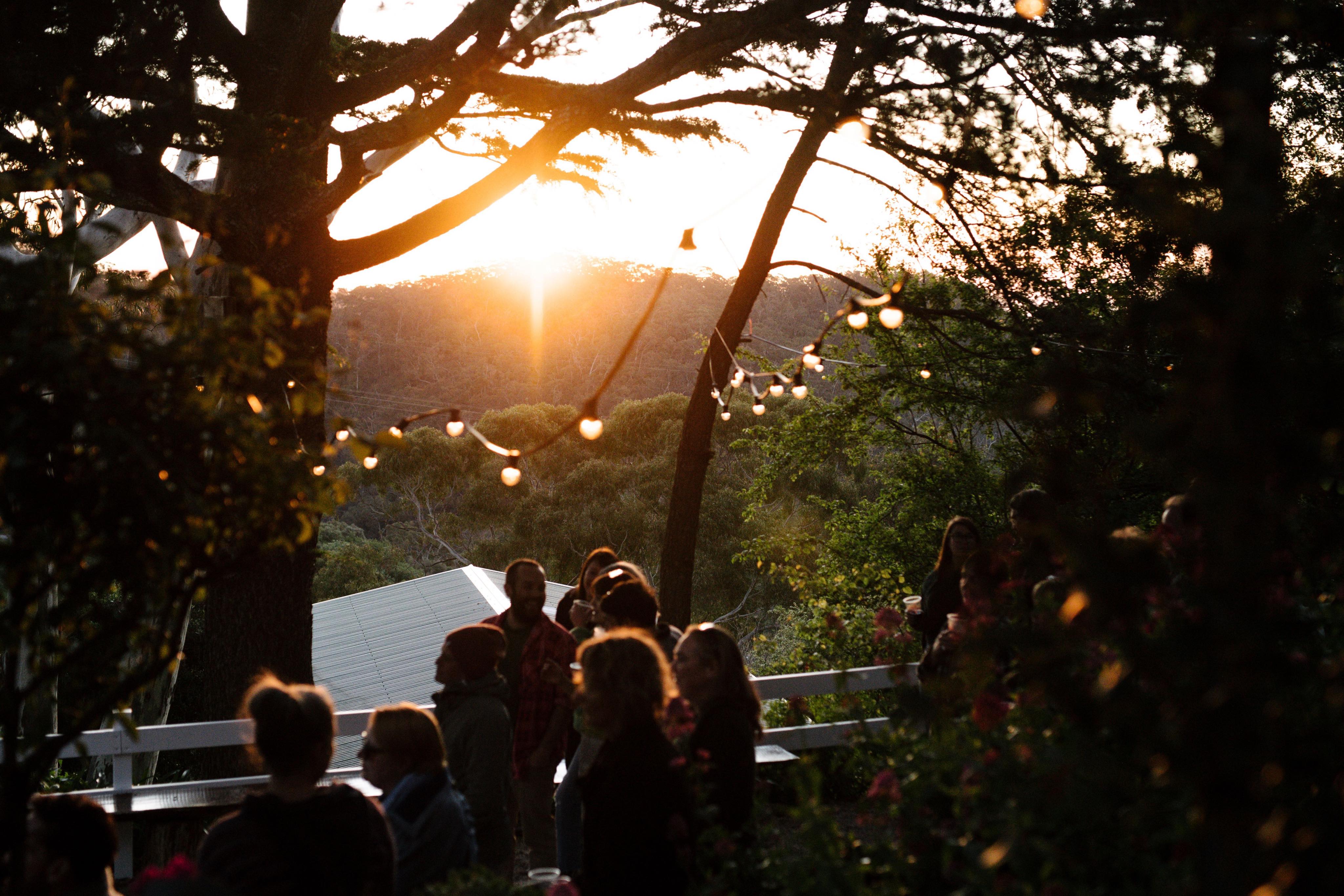 Norton Summit's longstanding Scenic Hotel was quietly reinvented by a group of hospo pros (including Jay Marinis from Son of Dot and Enoch Yates from Golden Boy) at the close of last year. While they preferred to keep the news under wraps at the time, word spread like wildfire. It's little wonder, with a perfect recipe of gorgeous views, affable staff, lo-fi wines from the Son of Dot stable and some of the best (and most thoughtful) pub food in the city and surrounds – we're talking roo schnitzels, Ortiz anchovy soldiers with green sauce, and a playful steak tartare served in a Smith chips packet. Add to that a frankly enchanting setting of fairy lights and crackling firepits and it's the ultimate vantage point to watch the sun dip below the horizon, when the city lights start to shimmer. Another reason to visit: this group can throw a party, whether it's a day-long passata-making bash, a ute-boot wine show, or an organic and biodynamic food festival.