Adelaide

Brisbane

Canberra

Melbourne

Perth

Sydney

Tasmania

New Zealand
Adelaide

Brisbane

Canberra

Melbourne

Perth

Sydney

Tasmania

New Zealand
Opening Soon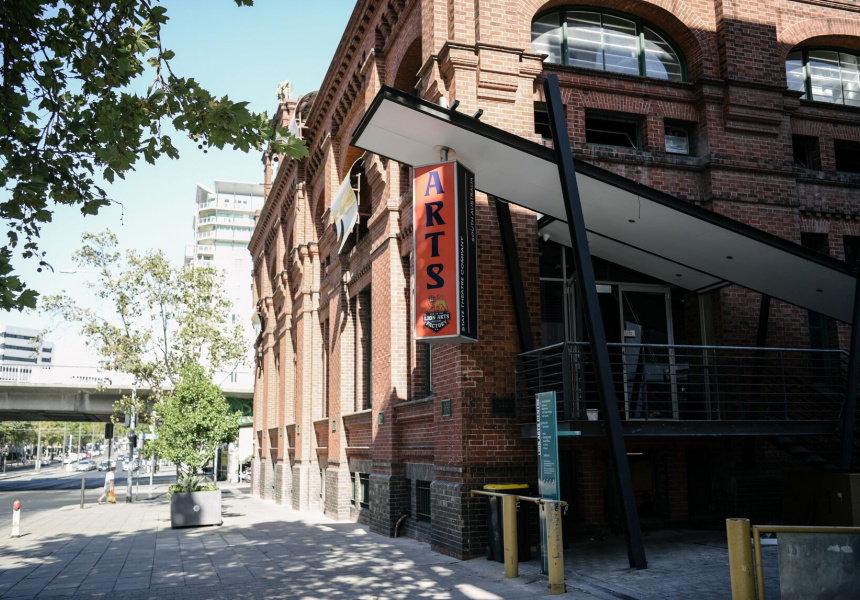 Intersection – a new cafe venture in the recently resurrected Lion Arts Factory – is a new project by some of Adelaide's most forward-thinking young food entrepreneurs.
The cafe is the face of Intersection Traders, an organisation formed by Monastery Coffee's Adam Marley, Sunlight Liquor's Eddy Collett, and Daniel Gregg and Randy Stringer, who both work in the Centre for Global Food and Resources at the University of Adelaide.
Since getting the green light, progress has been swift. The coat-check is being converted into a coffee station, and both the front room and mezzanine will be open to patrons from April 10. The final few details – and suppliers – are still being nailed down, but the operators promise brews from a roster of Australia's best roasters, and some light snacks.
The coffee program will be curated by Adam Metelmann, "a multiple ASCA [Australian Specialty Coffee Association] barista regional champion", says Marley. "[He's] also a wonderful human! As is everybody involved." The cafe will be managed by Celeste Aerilyn-Rose, who also works in the wider business.
A full menu will be developed in the coming months. They're taking their time, in order to do it properly. "Central to our brand are ethically sourced ingredients," says Collett.
The goal is to host masterclasses and workshops, tastings and meet-the-maker events. "The cafe is kind of the 'foyer' for this stuff," Marley says. "[We] will be using service as a way to connect consumers to producers." In a more immediate sense, it is a place to grab a coffee and pastry, and chill during the venue's otherwise dormant daylight hours.
The back-end of the business is focused on establishing economic sustainability for coffee producers. Its first program is underway in Uganda, "Empowering [coffee] farmers to produce a higher quality product [and] access a high value market that will pay a premium for the quality difference," Marley says.
Contact Details
Updated: April 5th, 2019
We do not seek or accept payment from the cafes, restaurants, bars and shops listed in the Directory – inclusion is at our discretion. Venue profiles are written by independent freelancers paid by Broadsheet.
Gift the experience of Australia's
best restaurants, cafes and bars