If you're all sourdough-ed out and ready for your next project, here's something to keep you occupied: Adelaide artist Owen Lindsay and Music SA have produced an intricate "Where's Wally-style" illustration of Adelaide's music scene.
With pubs and live music venues shuttered and all festivals and gigs on hold, it might be your only chance to spot your favourite local band for some time.
The cityscape features cryptic representations of 90 local bands and artists. And it's not as easy as you'd think. (Broadsheet has so far only managed to find Sia, West Thebarton, Bad Dreems and Sleepy Lizard.) The first 10 people to find the most names will win a block-mounted copy of the limited edition illustration.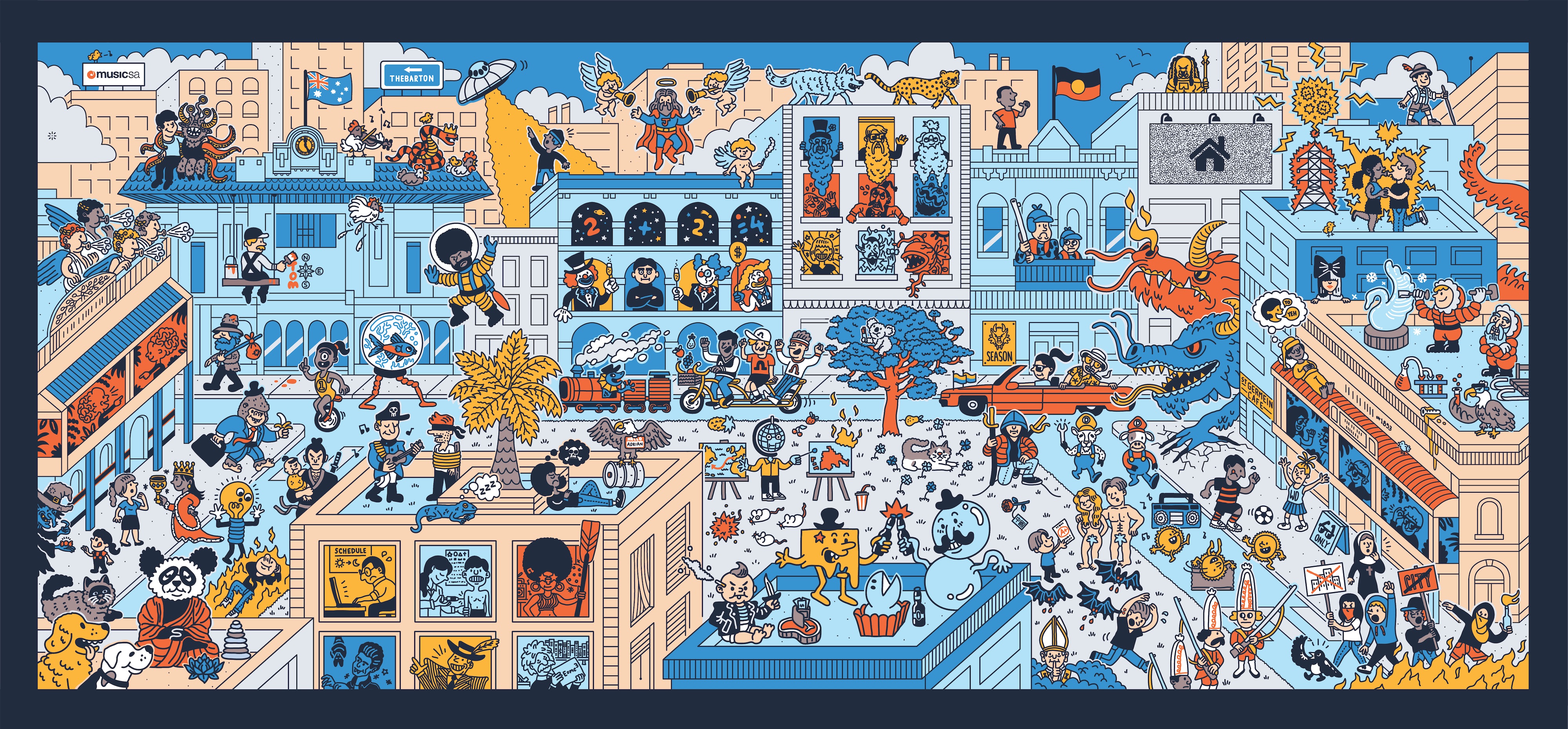 "We just thought this would be a great opportunity to entertain folk at home who are currently self-isolating, as well as keeping SA music in the forefront of everyone's mind," says Music SA CEO Lisa Bishop.
"The collaboration with Owen has also been important, as visual artists and graphic designers all play an important role in the live music scene with poster designs, album covers, and branding. It's all very relevant to putting on gigs in Adelaide."